Whether we like it or not, aging is a natural part of life. But what if I told you there are lifestyle choices you can make that may slow down the effects of aging? While the wisdom that comes with age is something to cherish, many of us desire a more youthful glow as we get older.  From lifestyle choices to environmental factors, several elements play a role in how we age. In this article, we delve into the age accelerators that can impact our looks and overall well-being, shedding light on the simple steps we can take to defy the hands of time.
Are You Getting a Good Night's Sleep?
Lack of sleep can be a real age accelerator! When you don't get enough shut-eye, your body releases more stress hormones, which can lead to inflammation and skin issues. Dark circles and puffy eyes become your new friends. During deep sleep, your body repairs itself, producing collagen to keep your skin elastic and wrinkle-free. Aim for 7-9 hours of adequate rest each night to wake up looking refreshed and youthful.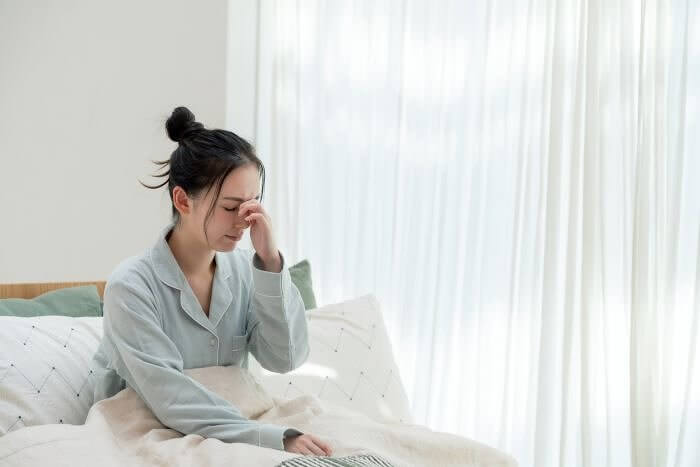 The old saying about getting your beauty sleep is actually worth listening to. So, off to dreamland you go for a happier, healthier, and younger-looking you! Sweet dreams!
The Significance of Social Interactions
Want to know the key to staying young forever? Just go out and talk to people! Lack of social interaction can make you look older and dreary. When you're lonely, stress and anxiety creep in, bringing tired eyes and dull skin. Human connections are the key to happiness and vitality. So, the more friends, the merrier the glow! Plus, socializing often involves physical activities, keeping you active and feeling young.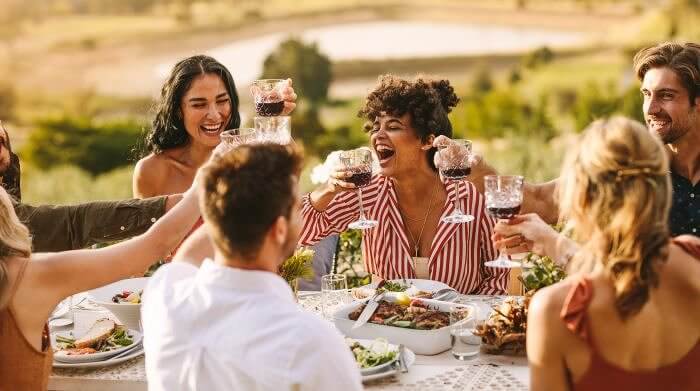 Don't let loneliness age you; make time for laughs and adventures! Go out, have fun, and embrace the fountain of youth through social connections. Laugh, chat, and live it up! 
Dark Colors Can Be a Real Downer
Believe it or not, sticking to dark colors might be aging you. While dark colors can be chic and slimming, wearing them exclusively might add a few years to your appearance. Brighten up your wardrobe with vibrant colors and patterns! Dark shades can cast shadows on your face, emphasizing wrinkles and fine lines. Opt for outfits that bring out your natural glow. Experiment with fun, colorful accessories, and lively prints.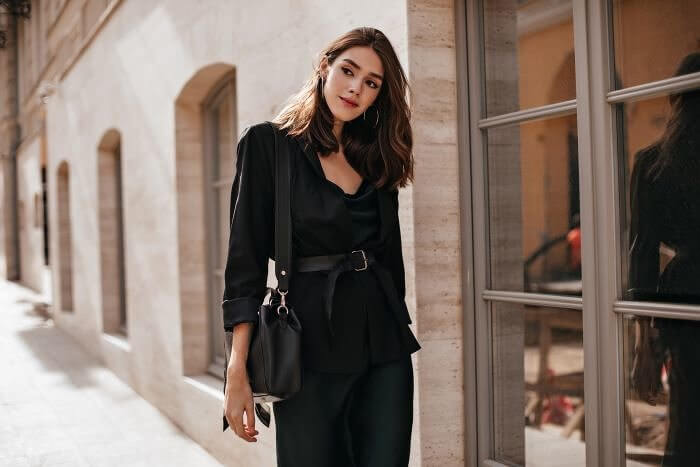 Scarves, jewelry, and footwear are great ways to add a splash of color. By mixing it up, you'll look more youthful. Remember, fashion is fun, so have a blast looking fabulous at any age!
It's Time to Increase Your Water Intake
Dehydration occurs when the body loses more water than it takes in, leading to various adverse effects on the skin's appearance. Inadequate water intake can result in dry, lackluster skin, making fine lines and wrinkles more pronounced. When the skin lacks proper hydration, it loses its plumpness and elasticity, leading to a tired and aged appearance. Dehydrated skin can also feel rough and flaky, worsening the signs of aging.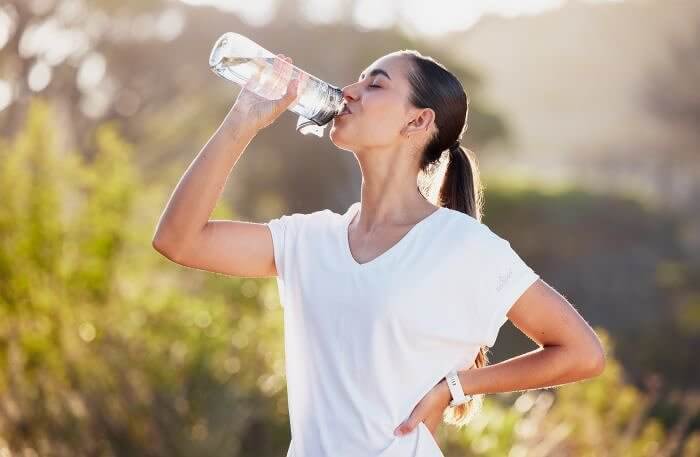 To maintain a youthful complexion and overall health, it is crucial to drink an adequate amount of water daily and use moisturizers to lock in hydration and promote a radiant, youthful look.
The Harsh Burden of Stress
When stress piles up, it shows on your face, leaving behind unwelcome guests like wrinkles, dark circles, and tired-looking skin. The impact of stress hormones wreaks havoc on your appearance, leading to increased inflammation and the breakdown of collagen, ultimately making you look old. But the consequences of chronic stress go beyond the visible signs of aging. It can weaken your immune system, making it harder for your body to repair itself effectively.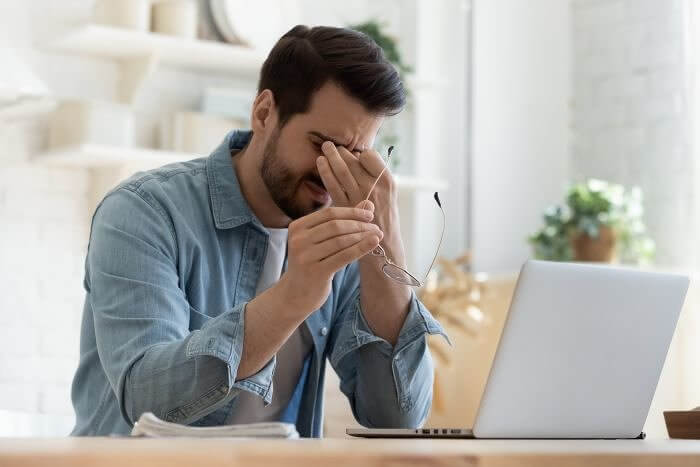 Take care of yourself and make time for relaxation if you want to maintain your youthful appearance. Meditation and yoga can work wonders! Laughing and spending time with loved ones can reduce stress too.
The Dangers of Deep-Fried
Curious about why fried food might be aging you? Let's spill the beans! Fried foods are tasty, but they can wreak havoc on your appearance. When you indulge in fried goodies, they can cause inflammation in your body, leading to skin issues like acne and wrinkles. The high levels of unhealthy fats in fried food can clog your arteries, reducing blood flow to your skin and making it look dull and aged.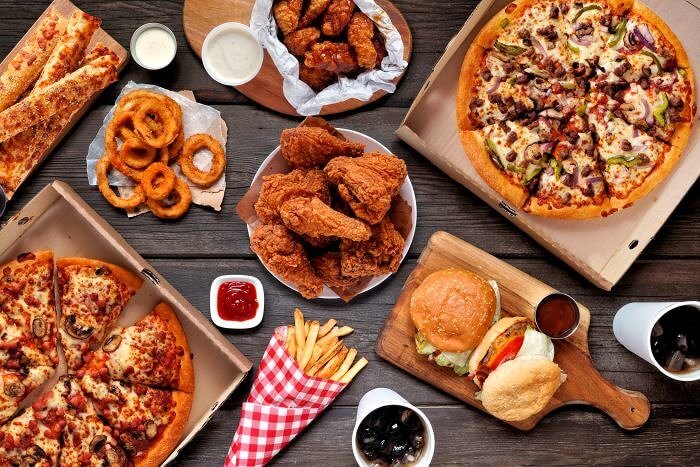 Over time, this can also weaken collagen, making your skin lose its elasticity and firmness. Moreover, fried foods are often packed with salt, which can leave you feeling bloated and puffy.
It's Time to Kick The Habit
Smoking is no joke when it comes to aging! Puffing on cigarettes can wreak havoc on your skin and overall appearance. The harmful chemicals in cigarettes break down collagen, leading to wrinkles and saggy skin. Smoking restricts blood flow, making your skin look dull and sallow. Plus, those pesky lines around your mouth from smoking? Not a good look. And let's not forget the yellow stains on your teeth and fingers!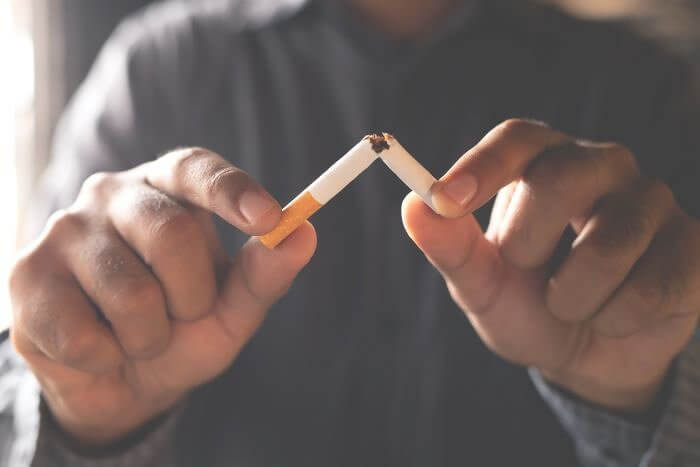 Quitting smoking can be tough, but it's worth it for a younger, fresher you. Your skin, body, and everyone around you will thank you for kicking the habit!
Caring for Your Skin's Future
Sun exposure can cause both short-term and long-term effects on the skin. In the short term, it can cause sunburn, redness, and discomfort. Over the long term, exposure to the sun's harmful UV rays can result in premature aging. Wrinkles, fine lines, age spots, and a loss of skin elasticity are just some of the effects. In addition, melanoma, the most lethal form of skin cancer, is associated with extensive sun exposure.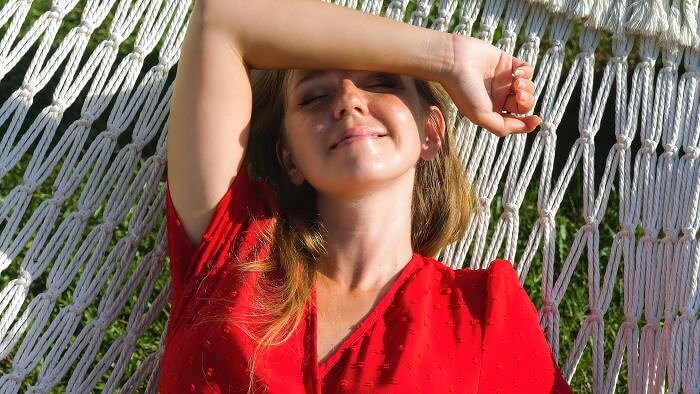 To protect the skin, it is essential to wear sunscreen, seek shade during peak sun hours, and wear protective clothing and sunglasses. And avoid tanning beds or sunlamps, which also emit harmful UV rays.
Processed Foods Are a Real Problem
Have you ever wondered whether eating processed meals can hasten your aging process? Many of these items are high in harmful trans fats, processed sugars, and chemical preservatives. Consuming such ingredients can trigger inflammation and oxidative stress in our bodies, leading to cellular damage and premature aging. In addition, the skin's health and general well-being depend on a diet rich in minerals and antioxidants, neither of which are present in processed meals.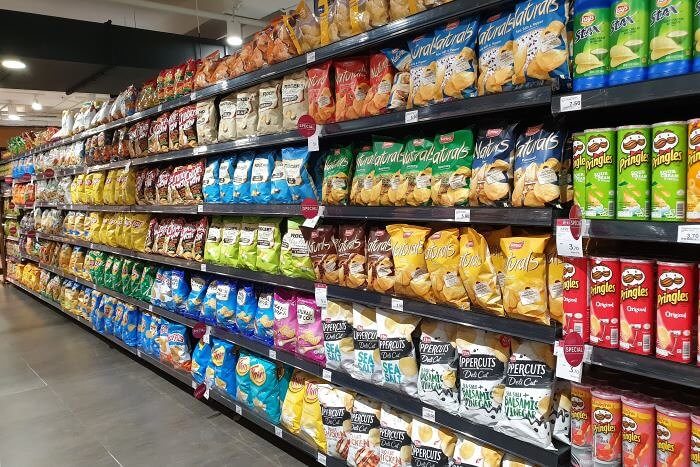 Also, the high sodium content in processed foods can lead to water retention, causing puffiness and a dull complexion. Complete, nutrient-dense diets are the best way to stay healthy and young.
Go Green to Stay Lean
Avoiding a green diet may contribute to premature aging as it deprives the body of essential nutrients and antioxidants found in leafy greens and vegetables. These nutrient-rich foods play a vital role in maintaining healthy skin, combating free radicals, and promoting collagen production. Without them, the skin may lose its elasticity and radiance, leading to fine lines, wrinkles, and dullness. Additionally, a green diet helps regulate weight, enhances digestion, and boosts overall vitality.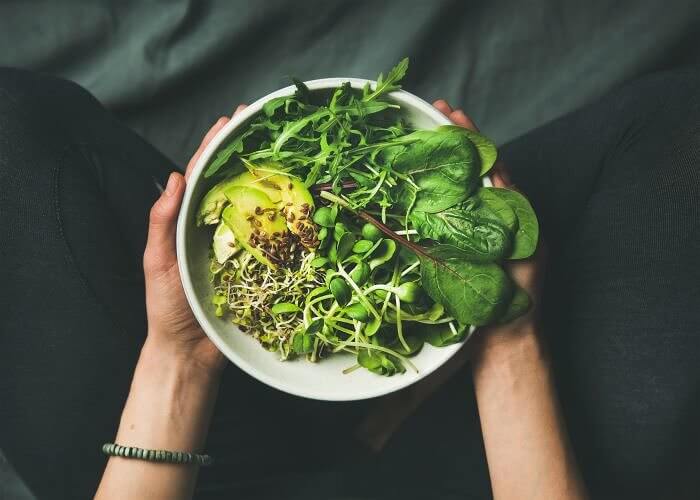 Not eating enough vegetables can also cause inflammation and skin problems, which can make you age faster. So, incorporating a variety of greens into your daily meals is crucial for a youthful and healthy appearance.
Feel Confident With the Correct Clothing
Badly fitting clothes can have a negative effect on our self-esteem and make us look older. Clothes that are too tight can create unflattering bulges and draw attention to areas we may not feel confident about. On the other side, if our clothes are too baggy, we may look lumpy and heavier than we actually are. The right clothes can work wonders for your self-esteem and how you feel about yourself.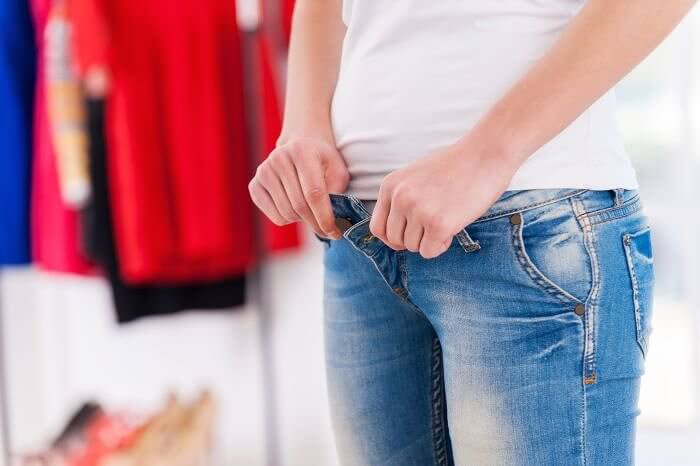 Wearing clothes that fit well can make us look younger and more fashionable. Remember, dressing comfortably and confidently is the key to looking and feeling your best inside and out!
Too Many Drinks Will Dry You Out
Ever wondered why alcohol makes you look older? Well, here's the scoop! When you drink, your body gets dehydrated, leading to dry skin and those nasty fine lines and wrinkles. As for those damn red cheeks! Alcohol dilates blood vessels, causing facial redness and broken capillaries. Over time, chronic alcohol use can damage your liver, mess up its detoxifying powers, and leave you with sallow skin and dark circles under your eyes.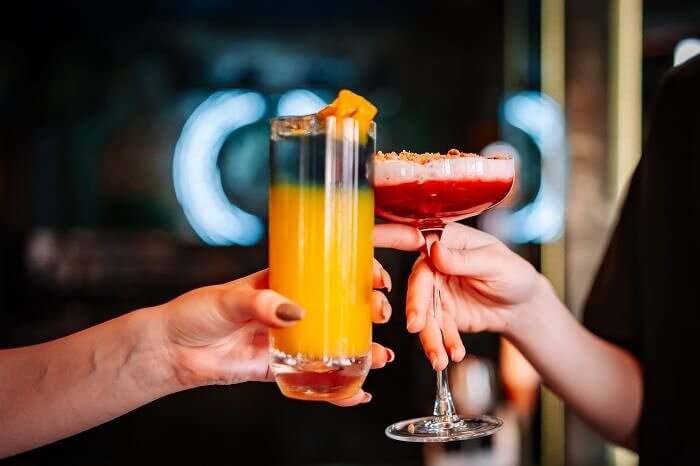 Oh, and those late-night drinking sessions can mess up your sleep patterns, giving you tired, puffy eyes and a lackluster complexion. So, consider moderating your alcohol intake for a more youthful and fresher appearance!
Regular Workouts Will Work Wonders
Not engaging in regular physical activity can accelerate the aging process, making you look older than you actually are. When we don't work out, our muscles lose tone and definition, leading to a saggy and less firm appearance. Lack of exercise can result in decreased blood flow and oxygen delivery to the skin, causing a tired complexion. Physical activity helps reduce stress and promotes better sleep, both of which contribute to a youthful glow.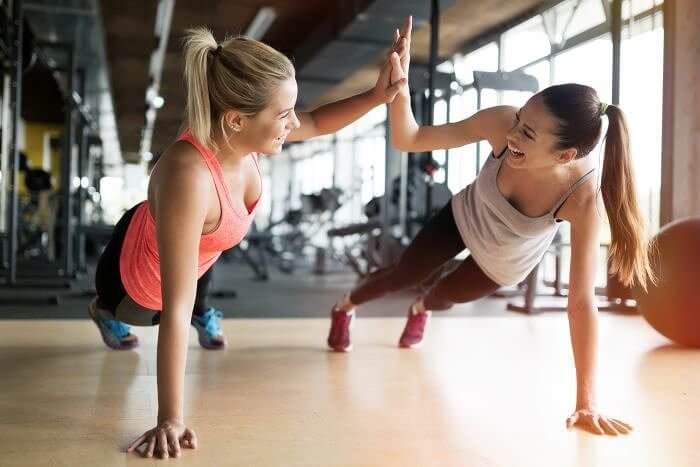 Exercising frequently also helps keep the metabolism healthy and the weight under control. So, if you want to feel and look young and fit, you should keep your body moving.
Is Your Coffee Habit Keeping You Happy?
There are multiple ways in which a coffee habit might make you look older. Coffee's high caffeine level can cause dehydration, which in turn makes the skin dry and dull and emphasizes fine lines and wrinkles. Dark circles and swollen eyes may be another side effect of disturbed sleep patterns brought on by drinking too much coffee. Coffee is also acidic, potentially irritating the stomach, impacting nutrient absorption, and affecting the skin's health.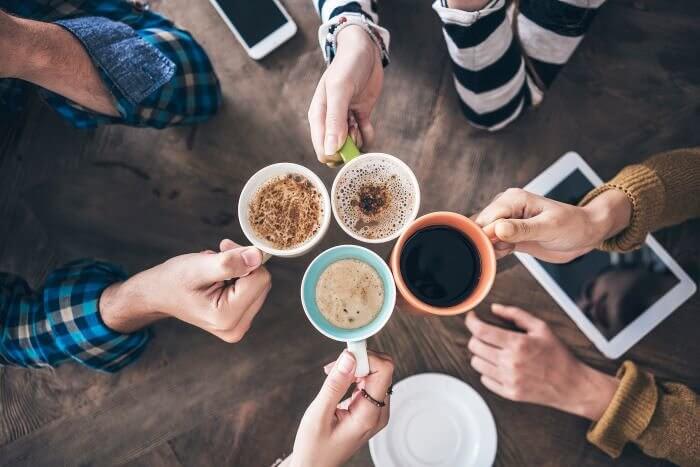 Additionally, coffee can discolor teeth, making your smile look old and worn. You can lessen coffee's negative effects on your skin and health by drinking less of it and drinking plenty of water.
There May Be Too Much Meat in Your Diet
While meat can be delicious and a good source of protein, overdoing it can have negative effects on your appearance. High meat intake can lead to inflammation in the body, which, in turn, affects the health and appearance of your skin. Additionally, meats like red meat are often high in saturated fats, which can contribute to clogged arteries and hinder proper blood flow, impacting the overall vitality of your skin.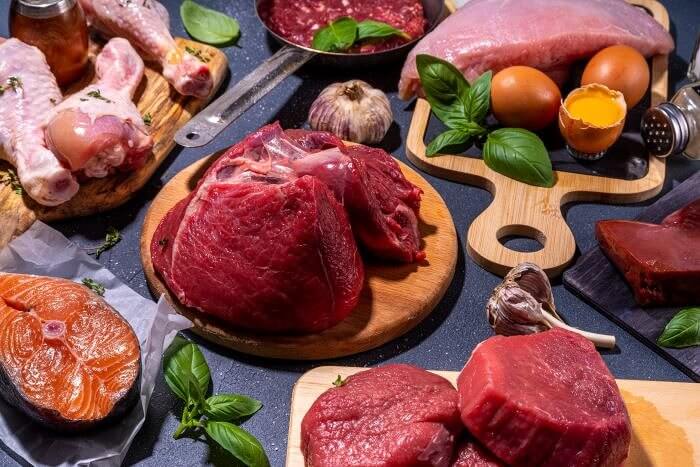 Also, the toxins found in some processed meats are not exactly good for your health either. Remember, the secret to looking and feeling your best is moderation and a well-rounded diet.
Have You Been Sitting All Day?
We can all use a break every once in a while, but there are serious health risks associated with sitting for long periods of time. Being inactive can make you feel and look older by causing you to lose muscle and flexibility. Long hours of sitting can lead to poor circulation in the legs and feet. The tension in the neck and back might also lead to postural problems.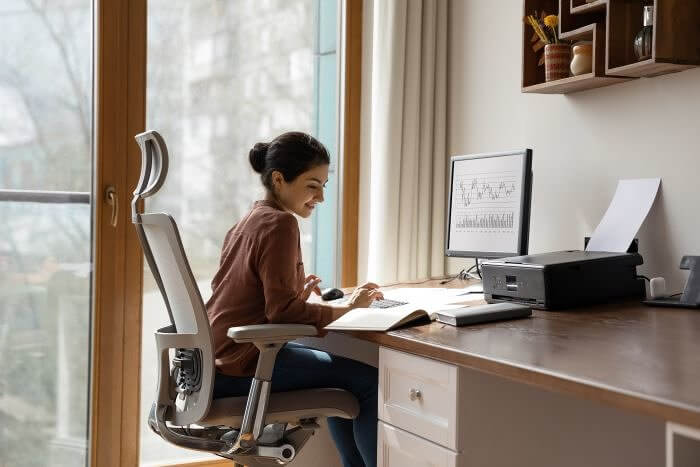 Get up, stretch, and take short walks to boost your energy and appearance. Stay active and incorporate exercise into your routine to feel younger, healthier, and more vibrant! Your body will thank you!
Sugar Is a Real-Age Accelerator
Your sweet tooth might be aging you faster than you'd like! Consuming too much sugar can lead to glycation, a process where sugar molecules bind to collagen and elastin, causing wrinkles and saggy skin. It also contributes to inflammation, leading to a tired, aged appearance. High sugar intake can also spike insulin levels, promoting acne breakouts. Remember, indulging in sugary treats occasionally is fine, but too much can harm your skin and overall health.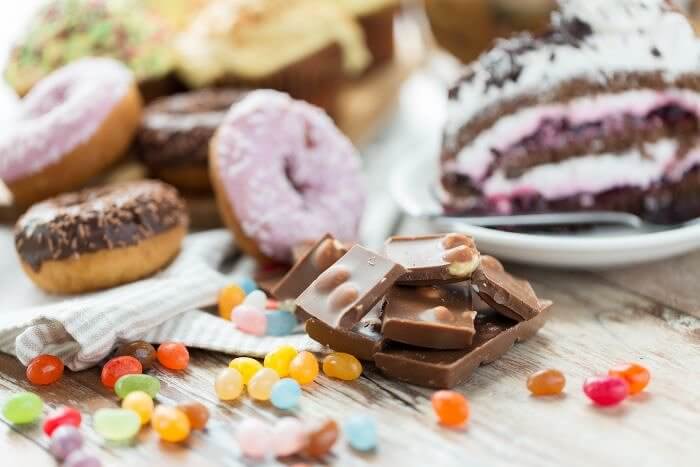 Cutting back on sugary indulgences can help you maintain a youthful glow. Go for healthier alternatives, and remember, moderation is the key to satisfying your sweet cravings without aging your skin!
Are You Wearing Clothes That Have Gone Out of Fashion?
Fashion comes and goes, but old styles can really make you look older than you are! It's time to give your wardrobe a fun makeover to bring back that youthful glow. Get rid of old garments that lack style. Instead, wear fashionable items that draw attention to your greatest features and express your individuality. Picture yourself rocking a cool leather jacket, hip skinny jeans, and funky sneakers - now that's the way to exude youthful charm!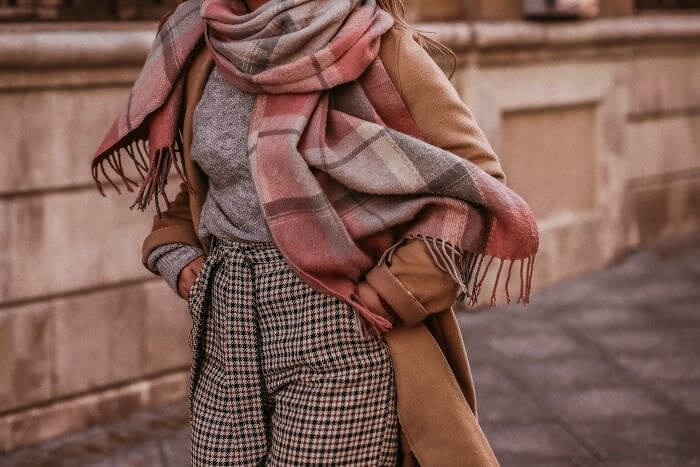 Keep your style and be fearless. Fashion is about self-expression; therefore, let your clothes show your energy and passion. With a fresh and vibrant wardrobe, you'll feel like the coolest version of yourself!
White Grains May Lead to Weight Gain
White grains, like white rice, white bread, and refined flour products, have been stripped of their natural nutrients and fiber during processing. Consuming these refined grains causes rapid spikes in blood sugar levels, leading to a process called glycation. Glycation damages collagen and elastin, crucial proteins that maintain skin elasticity and youthfulness. Additionally, excessive consumption of processed carbohydrates contributes to weight gain and obesity, which are associated with premature aging.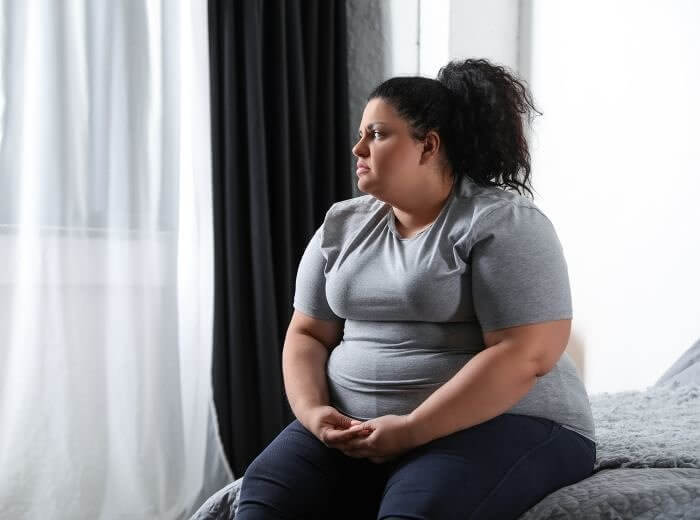 To maintain a youthful appearance, opt for whole grains like brown rice, quinoa, and whole-grain bread, which provide a wealth of nutrients and contribute to better skin health and overall well-being.
Stop Wearing Grandma-Style Glasses
Are you prepared to say goodbye to your tired frames and hello to a stunning new look? No more looking like you're stuck in a time warp; step into the present with trendy contact lenses! Contact lenses will give you a fresh, natural appearance that will bring out the best in your facial features. Enhance your sense of self-worth, liven up your spirit, and blend in with the hip, modern crowd.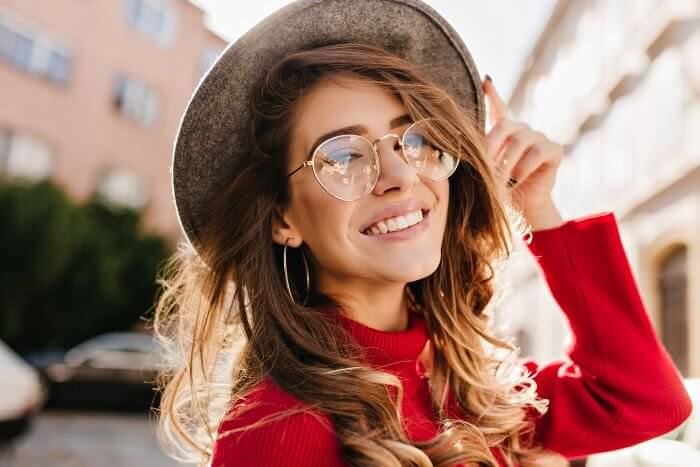 Also, the right eyewear can totally transform how you're perceived by others and how you see yourself. It's time to bid farewell to the past and welcome a fresher, more playful you. 
Skin Care May Eliminate Wear and Tear
Skipping skincare can hasten the aging clock, adding years to your appearance. When you neglect proper skin care, your skin loses its moisture, becoming dull and uneven. This paves the way for those pesky fine lines, wrinkles, and age spots to settle in. A regular skincare routine is crucial for skin health, involving cleansing, moisturizing, and sunscreen application. Neglecting these steps leaves your skin susceptible to environmental damage from pollution and harmful UV rays.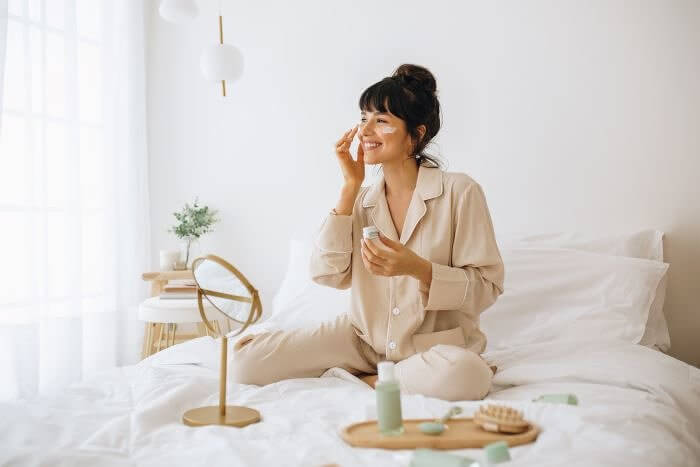 Show your skin some love, and it'll thank you with a youthful, radiant glow that stands the test of time. Remember, a little daily TLC keeps aging at bay!
The Downside of Rapid Weight Loss
Why does rapid weight loss make you look older? Losing weight quickly without proper nutrition and exercise can lead to sagging or loose skin, as your body may not have had enough time to adapt. This can add years to your appearance. Additionally, nutrient deficiencies from rapid weight loss can affect your skin's health and radiance. To prevent premature aging, try losing weight gradually by maintaining a balanced diet and staying hydrated.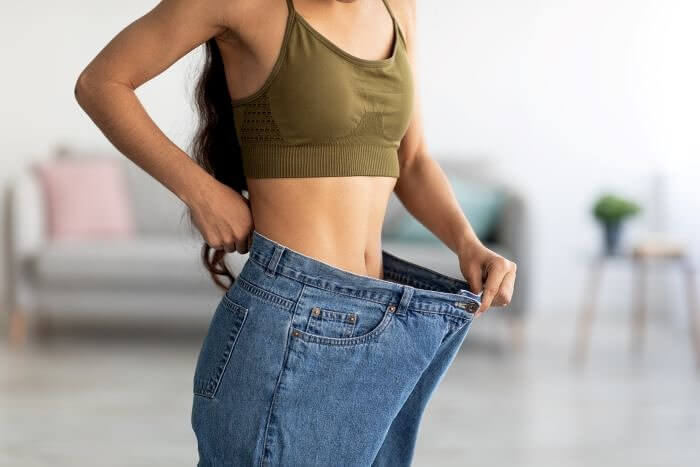 Also, incorporate strength training to tone your muscles and skin. A modest and consistent weight loss plan will not only improve your health but also help you maintain a youthful appearance.
Overuse of Electronic Devices
It's hard to believe, but it's true. Overusing electronic devices can hasten aging, especially in the eye and neck areas. Constantly squinting at screens like computers, smartphones, or tablets leads to fine lines and wrinkles around the eyes due to repetitive muscle movements. Holding devices at eye level for prolonged periods can strain neck muscles, causing "tech neck," resulting in premature neck wrinkles and sagging skin in those areas.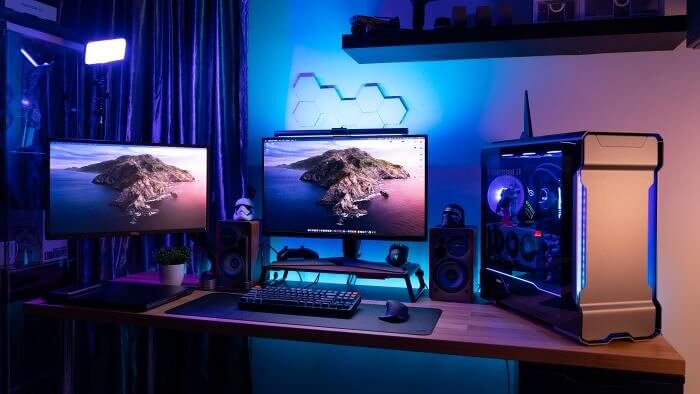 To protect your skin, take regular screen breaks and maintain good posture when using devices. Always remember to stay mindful of your screen time and keep your tech habits under control.
When Was the Last Time You Went to a Hairdresser?
The way you wear and maintain your hair can send a strong message to others about your age. Gray hair is an obvious sign of aging caused by a decline in melanin production that comes with getting older. You should consider dying your hair, but choose your new hue with care. Don't wear colors that are a glaring contrast to your skin. Unfortunately, that has the potential to highlight wrinkles in your face.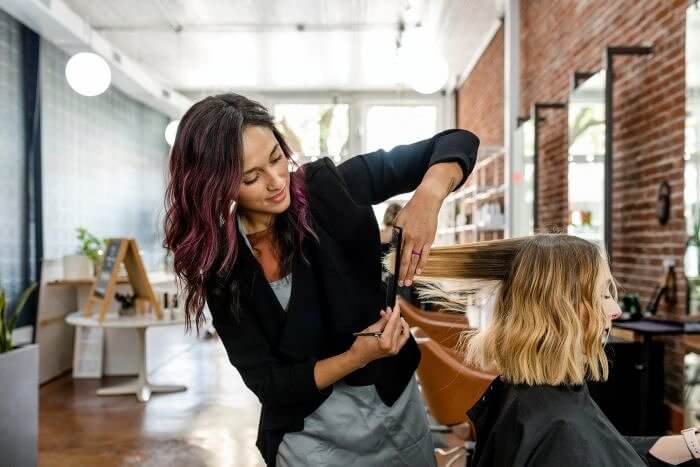 Also, outdated hairstyles lacking volume or dimension can create a flat and lifeless look, contributing to an older appearance. So, get in touch with your hairstylist and schedule a rejuvenating cut and color!
Not Enough Antioxidant-Rich Superfoods
Antioxidants play a crucial role in neutralizing free radicals, which are harmful molecules that cause oxidative stress and damage cells. Without sufficient antioxidants from fruits, vegetables, and other sources, the body's defenses against free radicals are weakened. As a result, skin cells can suffer from oxidative damage, leading to collagen breakdown, wrinkles, and a loss of skin elasticity. Additionally, antioxidants help protect the skin from environmental pollutants and UV radiation.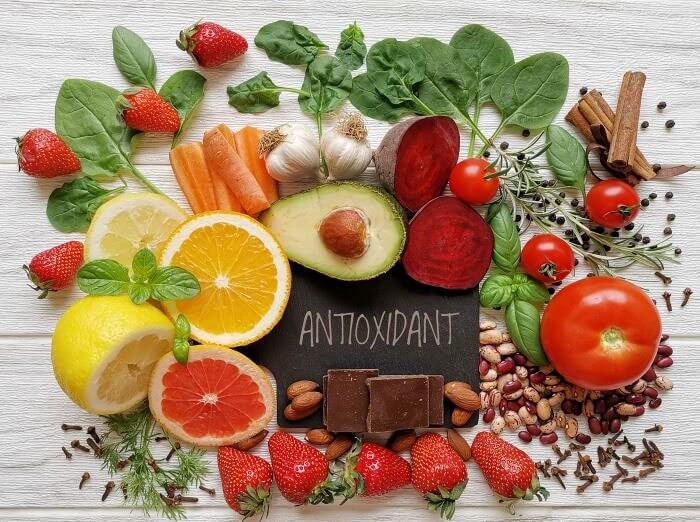 Boost your diet with antioxidant-rich foods like blackberries, broccoli, and green tea. These powerful choices help combat free radicals, promote skin health, and slow down premature aging. Just what you need.
Do You Have a Glowing Smile?
A radiant, healthy white smile exudes youth and beauty. Are you taking care of yours? Ignoring dental problems can lead to missing teeth, tooth discoloration, gum recession, and erosion. Missing teeth create gaps, giving you a sunken appearance and making you look older. Stained or yellow teeth hint at poor oral hygiene, adding years to your look. Dental issues do not just affect looks but also self-confidence and well-being.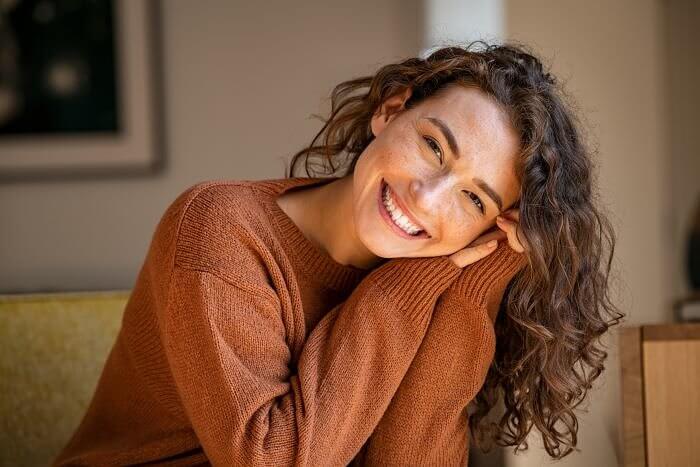 Your smile and your youthful appearance will greatly benefit from regular checkups and treatment. So, brush, floss, and see your dentist—these are your tickets to a beaming, age-defying grin! 
Your Sleeping Position Can Effect Your Appearance
Did you know that the way you sleep could impact how gracefully you age? Research suggests that sleep positions might have surprising effects on skin health and facial aging. Many anti-wrinkle experts advise sleeping on your back, despite the fact that there is no magical anti-aging position. You can prevent wrinkles from forming when your face rubs against your pillow less often if you don't sleep with your face on it all night.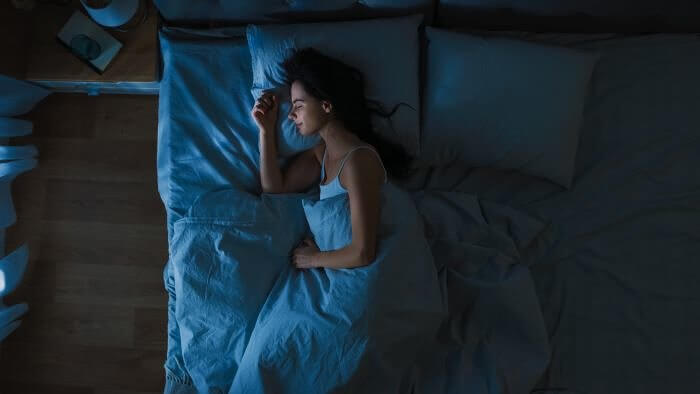 Side or belly sleeping may contribute to sleep lines over time. But there is also a way to cut it down. A silk pillowcase can let your skin glide easily while you sleep.
Washing Your Face: Get The Balance Just Right
When it comes to facial cleansing, finding the perfect balance can make all the difference in your skin's appearance and overall health. Excessive cleansing can strip the skin of its natural oils and disrupt the skin's moisture barrier. This can lead to dryness, irritation, and sensitivity, making fine lines and wrinkles more noticeable. On the other hand, under washing may lead to the buildup of dirt, oil, and pollutants, clogging pores and causing dullness.
It's essential to cleanse your face twice a day with a gentle, pH-balanced cleanser suitable for your skin type. This helps remove impurities without damaging the skin's natural moisture barrier.
Yo-Yo Dieting
In the pursuit of that perfect figure, many of us have fallen into the alluring trap of yo-yo dieting. But beware, this seesawing weight loss journey might have unexpected effects on how we age! While staying fit is essential, constantly fluctuating weight can take a toll on our skin. Yo-yo dieting can lead to a loss of skin elasticity, resulting in sagging and premature wrinkles, which can accelerate the aging process.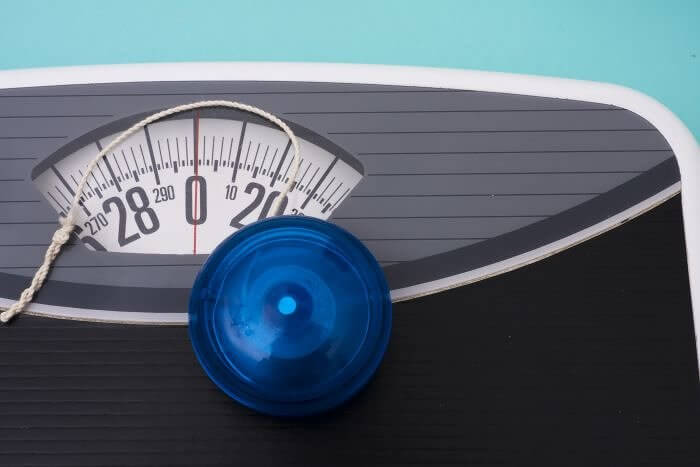 Instead, go for a long-term, well-rounded strategy for health. Focus on internal wellness by sticking to a nutritious diet and a regular exercise program. Age gracefully from the inside out!
Overexposure to Air Conditioning
In our quest for comfort, we often crank up the AC in the summer and blast the heating in the winter. But beware, these cozy habits may hinder how you look! Overexposure to air conditioning and heating can zap moisture from your skin, leaving it dry and lackluster. With time, this effect can accentuate fine lines and wrinkles, making us appear older than we are. Which is not a good look.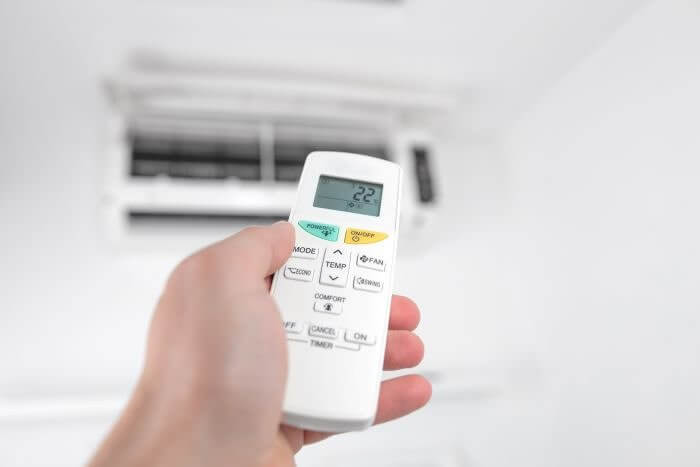 Enjoy the balance. Invest in a proper humidifier to counter the drying effects of indoor temperature control. Also, good quality moisturizers can help your skin stay hydrated all year round.
Lack of Facial Muscle Exercise
When it comes to staying fit, we often focus on toning our bodies, but have you considered your facial muscles? Neglecting these often-overlooked muscles may contribute to premature aging. Facial muscle exercise, like facial yoga or facial massages, can help improve blood circulation, boost collagen production, and increase skin elasticity. By regularly engaging these muscles, you can combat sagging skin and fine lines, giving your face a more lifted and youthful appearance.
Next time you hit the gym, don't forget to give your facial muscles some love too! Just a few minutes of daily face exercises can keep your skin shining and defy aging. 
The Salty Culprit
We all crave a dash of flavor in our meals, but too much salt might be adding years to our appearance. Excessive salt intake can lead to water retention, causing puffiness and swelling, particularly around the eyes and face. Moreover, high salt levels can lead to dehydration, drying our skin and making fine lines and wrinkles more noticeable. It also contributes to collagen breakdown, robbing our skin of its natural firmness and elasticity.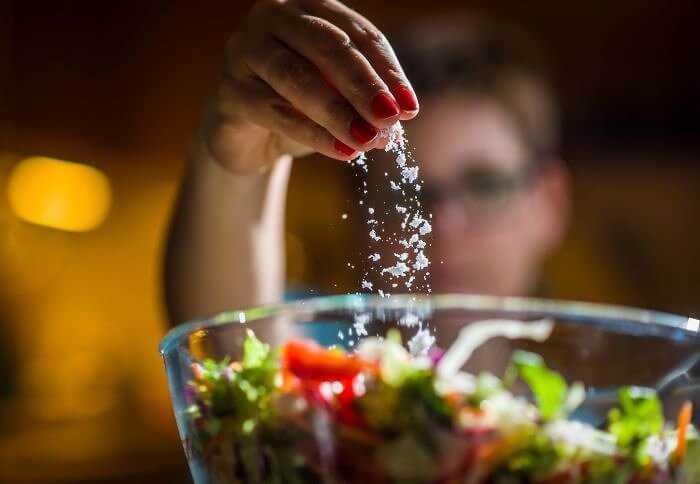 Take control of your sodium intake and choose healthier alternatives to season your food. Also, eat plenty of fruits and vegetables high in water content to aid in your efforts to stay hydrated.