Being physically attractive is just the tip of the iceberg in the wild and wacky realm of human connections. While attractiveness is subjective, certain behaviors can really overshadow even the most aesthetically pleasing features. These behaviors can turn someone from captivating to repulsive in the blink of an eye. From being boring or rude to constantly holding self-pity parties, these behaviors can have a jarring effect on how others perceive even the most attractive individuals. 
So join us as we unravel the behaviors that make even the most attractive-looking person repulsive!
Boring People Are a Real Turnoff
Even the most physically gorgeous person might come off as unappealing and dreadful if they are uninteresting. When a person is chronically dull or unenthusiastic, it can be challenging for others to connect with them socially. People are drawn to those who can hold their attention in both mental and emotional ways. Being boring usually means you have nothing to say, nothing to listen to, and no desire to try anything new. 
Relationships with boring people are difficult to maintain because of the lack of excitement and predictability. While attractiveness is subjective, a lack of fire in someone's personality can make them less desirable.
Being a Drama Queen
Many people try to avoid being around "drama queens" because of how draining and annoying their overly dramatic and emotional responses can be. Drama queens thrive on attention and tend to create unnecessary conflicts or amplify minor issues. Their incessant desire for praise and their tendency to center every conversation around them can be exhausting to others. Drama queens are typically defined by the chaos they create and the spotlight they demand.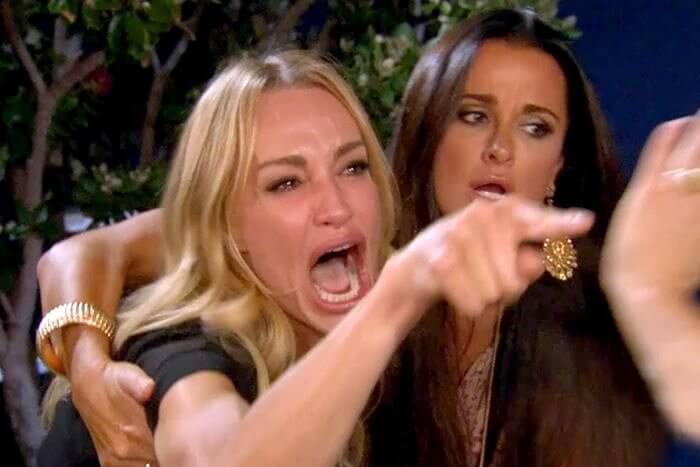 So, while occasional ups and downs are a part of life, consistently engaging in dramatic behavior and emotional turmoil can make even the most attractive person seem unattractive and repulsive to others.
Gossiping
Being around people who get their kicks from spreading rumors can be frustrating. Gossiping can create a toxic environment filled with judgment, mistrust, and unnecessary drama. This not only violates people's privacy but also makes them feel uncomfortable. If you talk about other people all the time, it can hurt your relationships and make people afraid to share personal information because they don't want to be the next topic of discussion.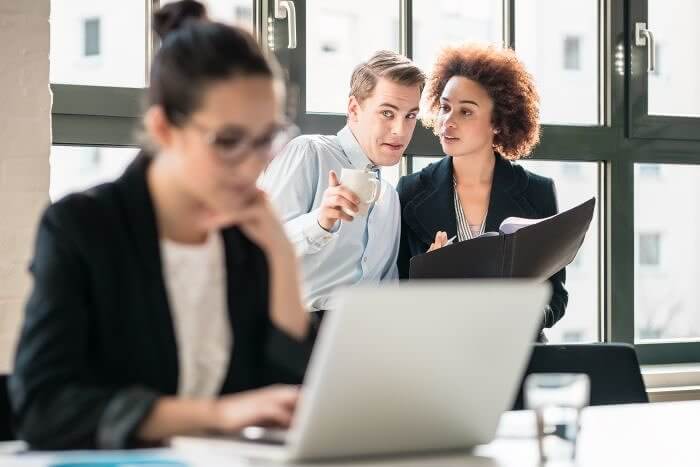 Girls who incessantly gossip about others are a pain in the butt. Personally, I'd rather stay out of other people's business and focus on more positive and meaningful interactions.
Self-Pity
Self-pity, regardless of physical appearance, has the potential to make even the most beautiful individuals unattractive. It is human nature to empathize and offer support to those facing challenges, but self-pity takes it to a different level. Self-pity behavior often leads to a negative mindset, hindering personal growth and preventing meaningful connections. People are attracted to positive, optimistic, and outgoing people who take initiative in the face of difficulty.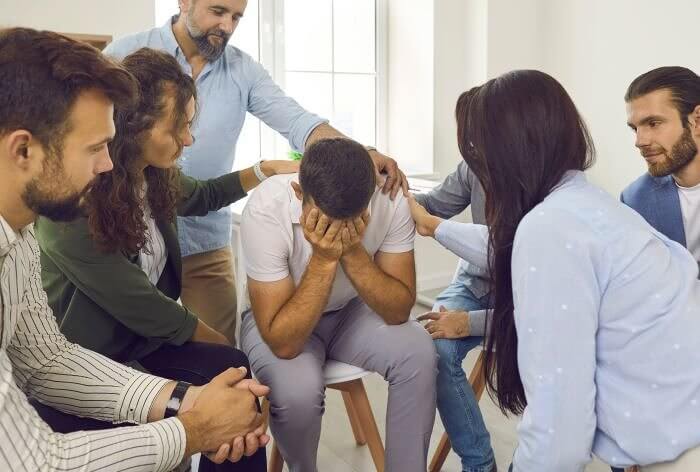 Self-pity can also create an unhealthy dynamic in relationships. It puts the burden on others to constantly provide reassurance and emotional support, which can become exhausting over time. 
Rudeness
If you're rude, it doesn't matter how attractive you are on the outside; people will quickly avoid you. Rudeness manifests as disrespect, impoliteness, and dismissiveness, tarnishing relationships. It undermines the foundations of social interactions, breeding hostility and discomfort. Rudeness disregards basic courtesy, leaving individuals feeling devalued and unimportant. It erodes trust, making it challenging to establish meaningful connections. An attractive appearance alone cannot compensate for a consistently rude demeanor.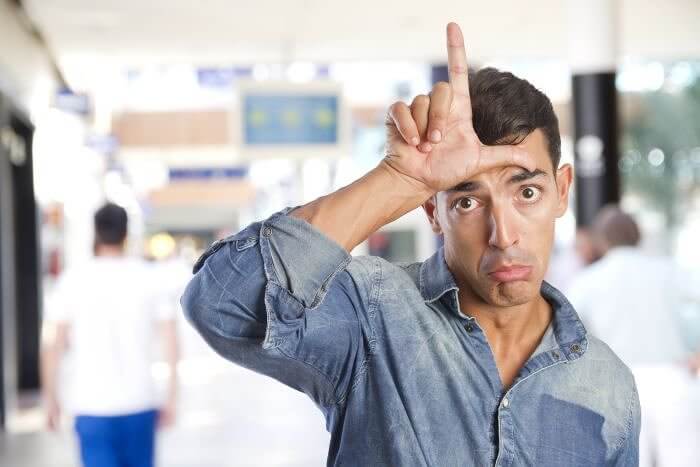 The memory of rudeness lasts long after the memory of physical appeal has faded. How someone makes us feel is far more likely to stick in our minds than their physical appearance.
Being Spoiled
A spoiled person may be unattractive for a variety of reasons. For starters, it frequently fosters a sense of entitlement and ungratefulness. Also, spoiled people may find it hard to empathize with others since they have trouble imagining themselves in their shoes. Their constant desire for instant gratification and excessive demands can be draining and selfish, overshadowing their positive qualities. Overall, excessive pampering and entitlement can make someone appear unappealing to others.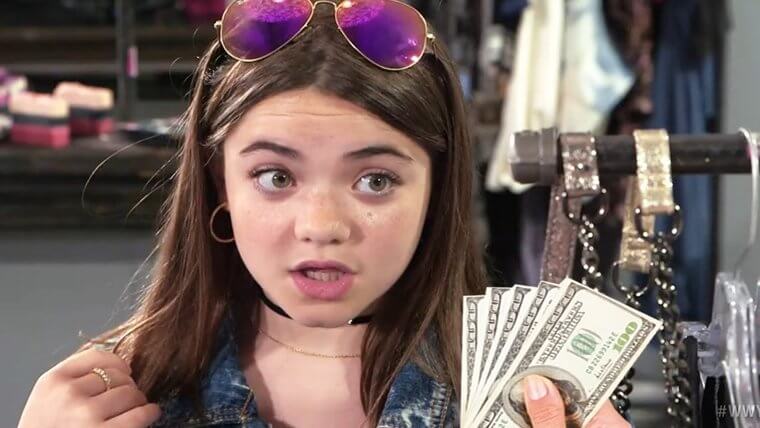 Being spoiled can also be an indicator of a lack of resilience and an inability to deal with challenges. Both of which are crucial qualities for maintaining and developing meaningful relationships.
Pouting
There's something inherently frustrating about dealing with someone who resorts to pouting as a means of expressing their dissatisfaction or anger. The whole "you should know why I'm mad," or the classic "I'm fine" with a pouty face can make communication difficult and leave the other person feeling helpless. It's a passive-aggressive behavior that avoids direct communication and puts the burden of deciphering their emotions on their loved ones.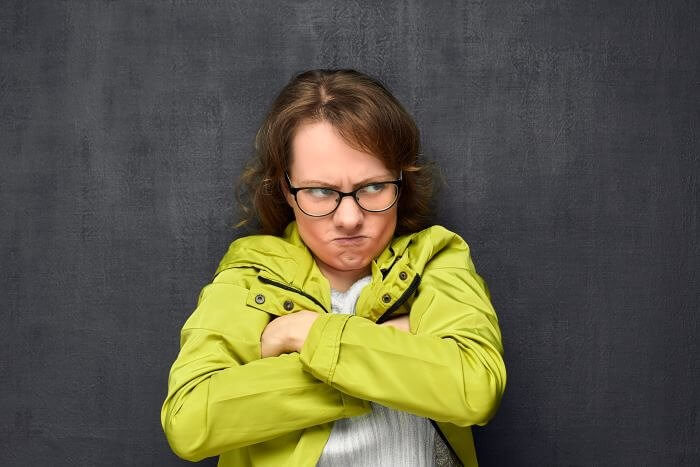 In any relationship, the "I'm fine" pouting act is a red flag. It's a manipulative tactic that avoids open communication and can lead to unnecessary misunderstandings and emotional strain.
Freeloading
An attractive person's appeal might be diminished if they exhibit freeloading behavior, which is seen as selfish and predatory. When someone consistently takes advantage of others' generosity without offering anything in return, it creates a sense of imbalance and resentment. People are generally drawn to those who contribute, share responsibilities, and show reciprocity in the relationships. People who freely take from others are frequently viewed as lazy and unmotivated.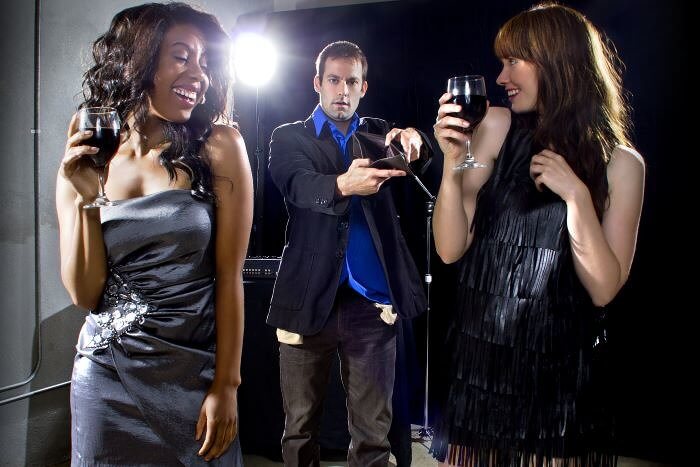 Such behavior is usually a symptom of dishonesty and disregard for others' time and resources. This is why freeloading is extremely off-putting since it destroys relationships built on trust and respect. 
Mood-Driven People
People who act badly because they think their mood justifies it are extremely frustrating to deal with. Anyone can have a bad day and become angry occasionally, but that's no reason to treat others harshly. Reacting negatively to others because you are feeling down shows a lack of emotional development and consideration for others. It's a clear sign that you prioritize your own emotions above maintaining respectful and healthy interactions.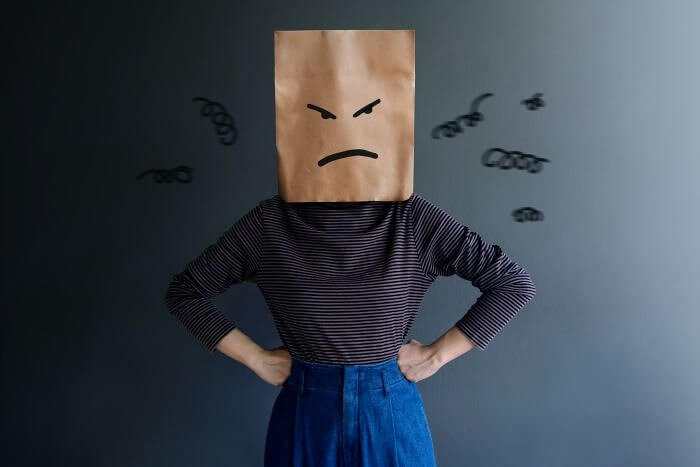 No matter how hangry or upset someone may be, it doesn't give them a free pass to unleash their unpleasantness on others. Assumptions like that only make them... well, douchebags.
Lack of Empathy
Lack of empathy is a trait that can significantly impact how attractive a person appears to others. Empathy is the ability to understand and share the feelings of others, and it plays a crucial role in building meaningful connections. When someone lacks empathy, they struggle to connect with others on an emotional level, making them seem cold, distant, and self-centered. This can lead to strained relationships, as people naturally seek emotional connection.
Empathy is an essential ingredient for healthy relationships as it fosters understanding, compassion, and support. Without it, interactions become shallow and one-sided, lacking the emotional depth that makes connections thrive.
Chronic Negativity
Chronic negativity can significantly impact a person's attractiveness and likability. When someone consistently exudes negativity, it can create an unpleasant atmosphere. People are naturally drawn to positivity, as it brings joy and uplifts spirits. On the other hand, chronic negativity can be contagious, spreading a sense of unease and discomfort among those around you. It can also make it challenging to build and maintain meaningful relationships, as constant negativity can push people away.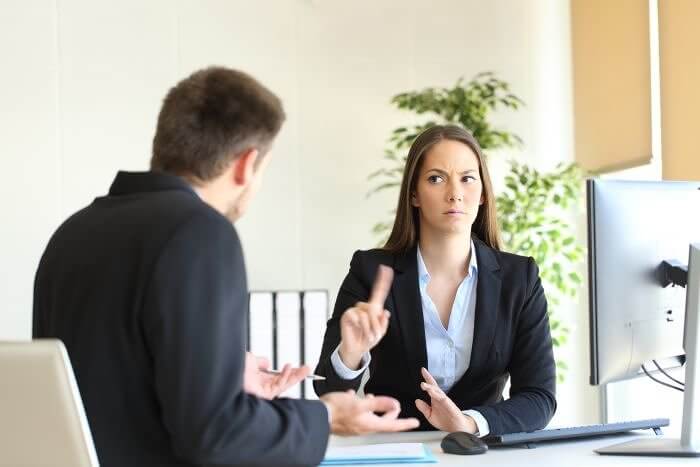 Ultimately, chronic negativity repels others because it goes against the human desire for happiness, positivity, and emotional well-being. Over time, people may distance themselves to protect their own well-being and seek more positive influences.
Fixation on Taking Selfies
Everyone knows that snapping too many selfies may be annoying. The habit of taking and posting only selfies can give the impression of vanity. This makes one wonder if they place more value on outward appearances than on connecting with one another. A desire for frequent affirmation and approval from others is another sign of low self-esteem. Such behaviors can be very off-putting to those who value depth of relationship over superficiality.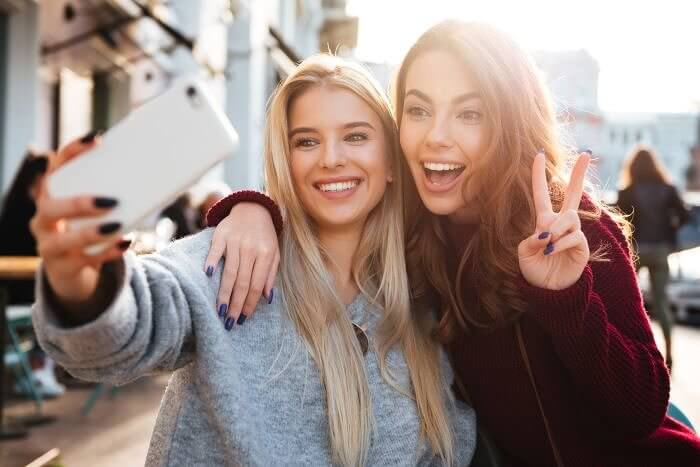 When it comes to people obsessed with taking selfies, it's like their camera is their best friend and their therapist all rolled into one. It's hard to compete with that level of self-infatuation.
Never Taking the Blame
Owning up to your mistakes is an admirable quality that can enhance a person's attractiveness. On the other hand, never taking the blame and shifting responsibility onto others can be unappealing and lead to dislike from others. When someone consistently avoids taking accountability, it erodes trust and creates a sense of unfairness. It shows a lack of integrity and maturity, as well as an unwillingness to learn from and grow from your errors.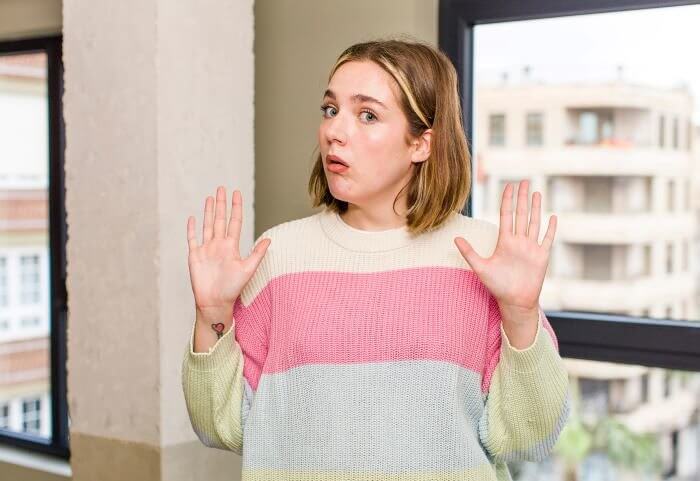 By acknowledging our own faults and showing a willingness to rectify them, we not only foster healthier relationships but also demonstrate humility and strength of character, which draw people toward us.
Spongers
Spongers, the human vacuum cleaners of generosity, always seem to be around when it's time to receive but are nowhere to be found when it's their turn to give. They have mastered the art of taking without the slightest intention of giving. Their perpetual state of mooching will drain the joy out of any relationship. It's hard to admire someone who sees others as an endless source of resources without offering anything in return.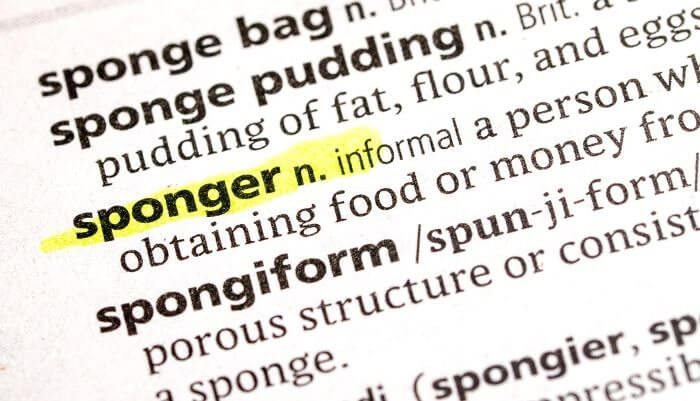 Spongers, those professional takers, are like walking black holes of generosity. They suck up all the goodwill without a trace of gratitude or a drop of reciprocation. Not an endearing quality.
Playing Dumb
Intelligence has always been alluring, so it's no surprise that acting dumb can be a major turn-off. Embracing your intellect and being knowledgeable is empowering. Besides, who does not love stimulating conversation? Playing dumb may seem cute momentarily, but it quickly wears thin. Genuine connections thrive on mental stimulation and engaging interactions. So, use your intellect, be proud of your knowledge, and have conversations that challenge and inspire others.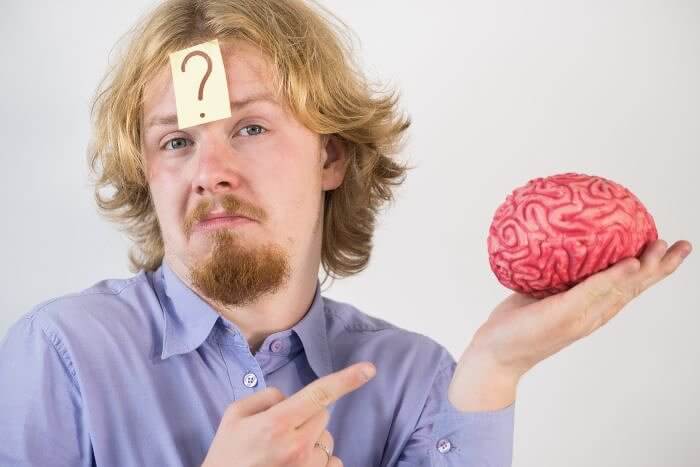 Always keep in mind that people are drawn to bright minds and compelling charisma. There's nothing more attractive than someone who can hold a fascinating conversation while making others laugh. 
Bragging
Making a boast sound like a complaint can make even the most beautiful person seem unattractive. We are drawn to honest, down-to-earth people with a good dose of modesty and humility. On the other hand, bragging about how humble you are sends the wrong message and makes you look fake. People may be less interested in you if you do things that bother them and make them wonder about your real goals.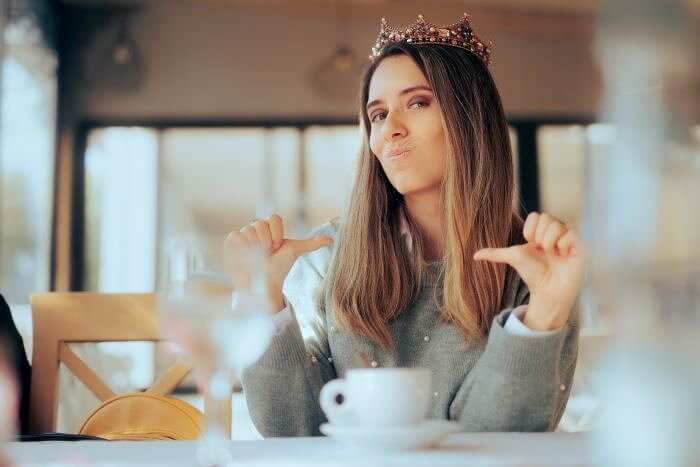 True confidence shines through when we can appreciate our successes without the need for excessive validation. Be proud of your achievements, but stay humble and kind-hearted in the process.
Being Extremely Competitive
When it comes to being hyper-competitive, it's hard to root for someone who constantly puts winning above everything else. The desire to outdo others at all costs can lead to an unhealthy focus on personal gain. It's disheartening to see individuals betray their friends or disregard fair play in their pursuit of victory, especially when it involves relationships or dating. Such behavior damages trust and creates an atmosphere of tension and unease.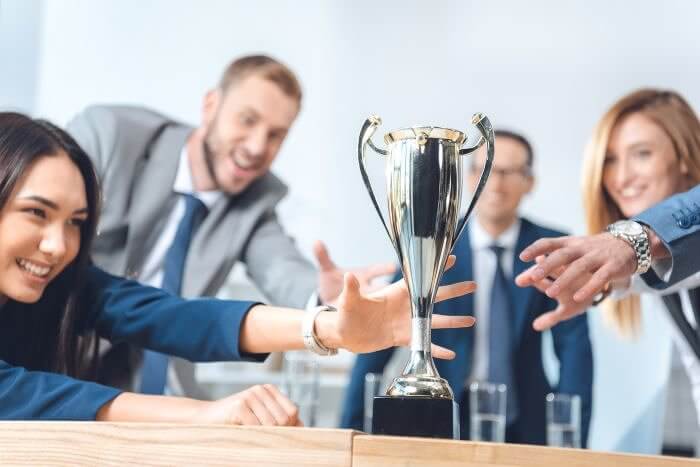 Being around someone who is solely focused on winning and outdoing others can be draining. This sort of behavior not only alienates others but also makes it difficult to make new friends.
Taking Pride in Being a Jerk
Why some people think being a jerk makes them more interesting or appealing is a mystery. Those who are unpleasant, rude, or arrogant tend to push people away rather than draw them in. There is no justification for using stark honesty to justify unpleasant behavior. If you want to isolate yourself and send the message that you have no empathy or care for other people, celebrate your own stupidity.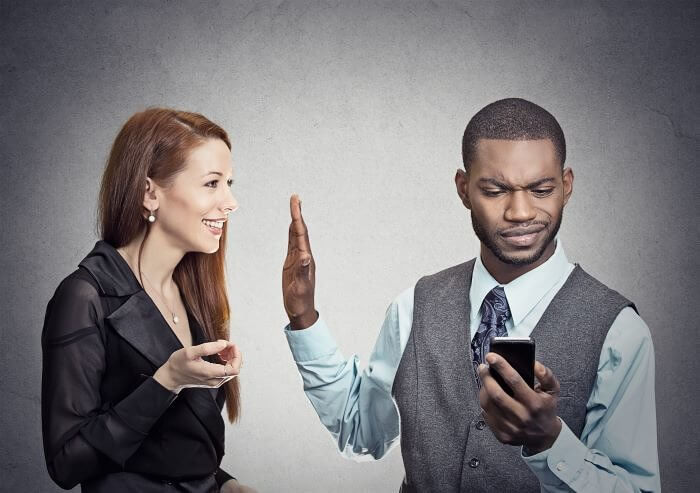 Claiming that others can't handle your "honesty" is a flimsy excuse for being intentionally unpleasant. It's not attractive. It's just a poor attempt at justifying their jerk-like behavior.
A Beautiful Person Who Says They're Ugly
Someone who is plainly attractive but who constantly tries to gain your pity by expressing how unattractive they are might be annoying to be around. It's like they're playing a twisted game of reverse psychology, seeking reassurance and validation from others. This puts people in the awkward position of having to constantly bolster their shaky self-esteem. It robs them of the self-assurance and pride that should come with their attractiveness.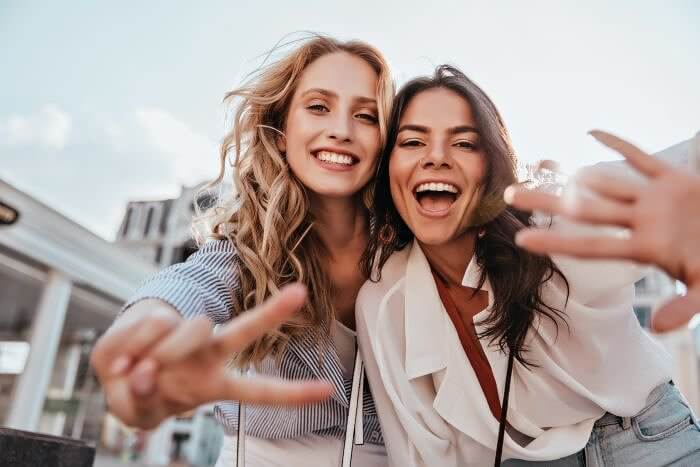 So if good-looking people keep insisting they're ugly, it's like a supermodel trying to convince you they're "just average." Sorry, but the runway of self-pity is not a flattering look.
Entitlement
Entitlement is a quality that can repel others, as it reflects an attitude of unwarranted superiority or privilege. It's hard for relationships when one person believes they deserve special treatment and expects others to provide for their needs without contributing anything in return. People with an entitled mentality seek too much from others, whether it's attention, special treatment, or favors, and as a result, their relationships can often suffer.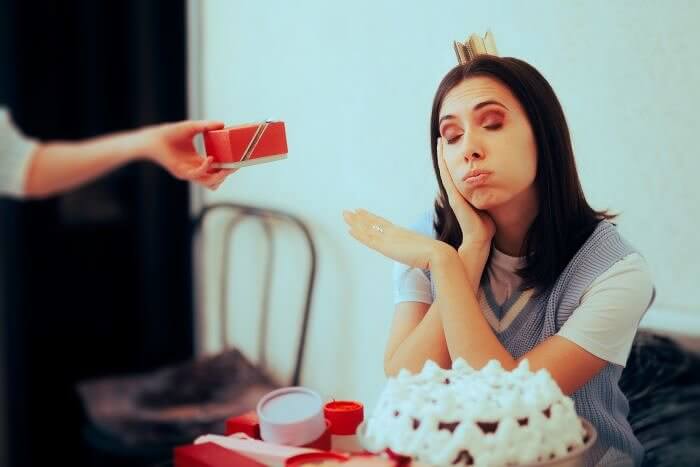 Entitlement can cause problems in relationships because it creates an uneven dynamic and hurts the desire to work together. In a partnership, both people must do their part and treat each other respectfully.
Blabbermouths
There's something incredibly off-putting about individuals who simply can't keep their mouths shut. Constantly talking without regard for others can be exhausting and make it difficult for anyone else to get a word in. Blabbermouths often dominate conversations, interrupting and disregarding the thoughts and opinions of others. Their lack of self awareness and inability to listen can make social interactions feel one-sided and leave others feeling unheard and unimportant.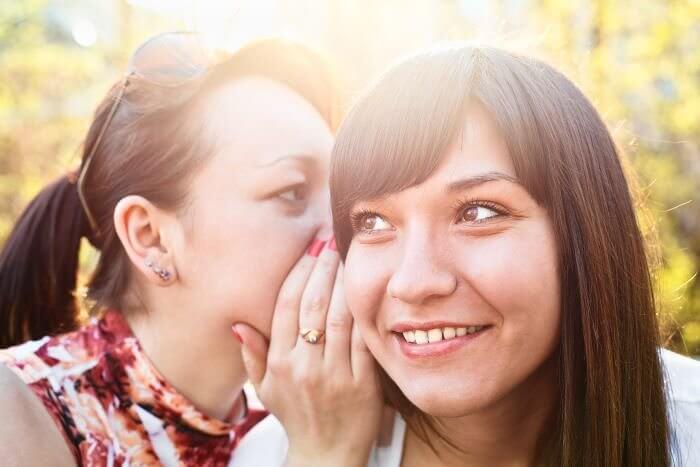 When someone won't stop talking, it's like being trapped in an endless monologue from which you can't escape. It's a surefire way to drain the energy out of any conversation.
Making Excuses All the Time
When someone is constantly making excuses, it can be a major turnoff. They have a knack for shifting blame, avoiding responsibility, and finding reasons to justify their actions or lack thereof. It becomes exhausting to deal with their constant evasions and lack of accountability. Excuses erode trust and reliability, making it difficult to rely on or have faith in someone who constantly tries to wriggle out of their obligations.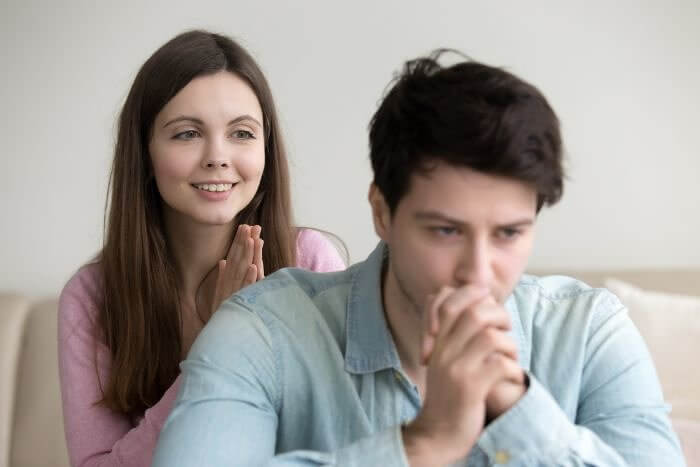 People who are always making excuses are like fake magicians. They have an endless supply of excuses and are able to produce them like rabbits from hats. Not impressed.
Laziness
People who are lazy are generally looked down upon. It's not just about being unproductive; it's the lack of motivation and effort that can be frustrating. Lazy people often shirk responsibilities, procrastinate, and rely on others to pick up the slack. Their lack of drive and ambition can be demotivating to those around them. Whether it's in personal relationships or professional settings, laziness can hinder progress, create resentment, and strain partnerships.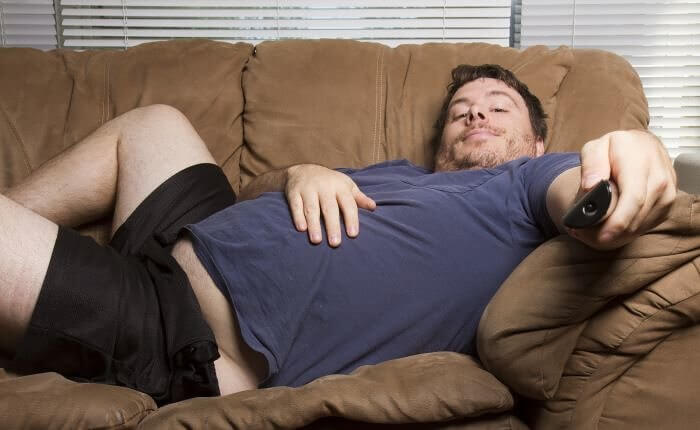 Being lazy is like a damp blanket, smothering productivity and ambition. It's hard to feel inspired or motivated by someone who consistently chooses the path of least effort.
Mistaking Kindness for Weakness
A lack of comprehension and empathy is one of the reasons why people resent those who misinterpret generosity as a sign of weakness. Taking advantage of someone's good nature is disrespectful and damaging to the relationship between the two parties involved. It is disheartening to see acts of kindness misused or rejected as a sign of weakness, as this discourages people from being sensitive and kind in the future.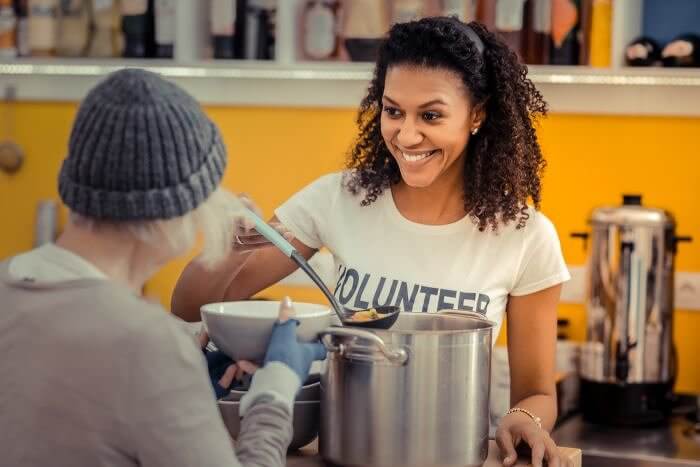 Mistaking kindness for weakness is a grave error to make. It shows a lack of self-awareness and overlooks the fact that decent individuals can be strong and caring.
Lying
Dealing with people who constantly lie can be incredibly frustrating and damaging to your trust. Whether it's lies to avoid taking responsibility or lies to enhance their own image, dishonesty erodes relationships. Lying shows a lack of integrity and respect for others. It creates an atmosphere of uncertainty and doubt, making it difficult to build genuine connections. Constantly questioning the truthfulness of someone's words is exhausting and can lead to emotional strain.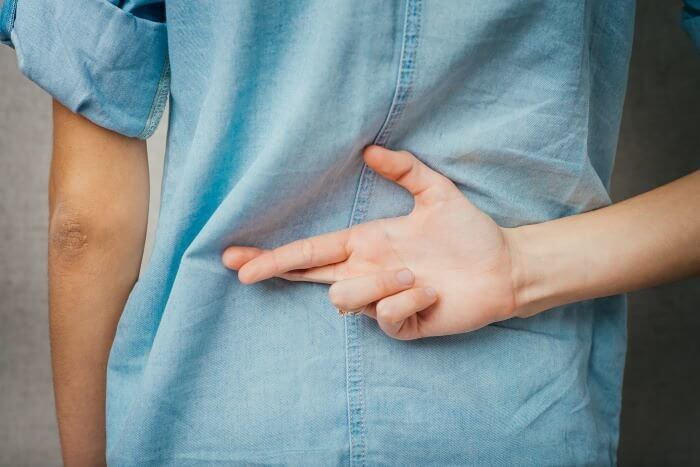 When someone's lips are constantly lying, it's hard to maintain trust. Sometimes, it's better to just cut ties with that kind of person than to waste time trying to change their behavior.
Neediness
In any relationship, a needy person can be a challenge to manage. While it's healthy and natural to seek attention and support from loved ones, excessive neediness can become suffocating. Constantly demanding someone's undivided attention, interrupting their daily activities, or relying on them for constant validation can be draining. Maintaining a sense of independence and personal space is important for both individuals in a relationship to thrive and grow.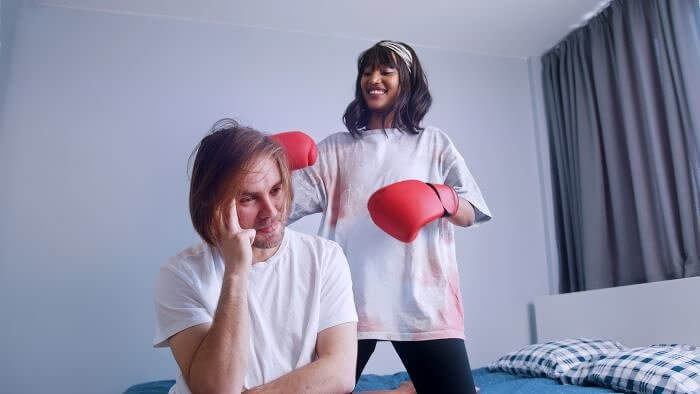 There's a delicate line between adorable and needy. If someone wants to go to the bathroom with you, it's time to set some healthy limits. You need a partner, not a shadow. 
Indecisiveness
Dealing with someone who is indecisive can be very stressful. Indecisive people are a burden because of the uncertainty they cause while making even the simplest decisions. Their inability to commit to decisions can lead to wasted time and a lack of progress. It can also place an unfair burden on others, who may be left waiting or forced to make decisions on their behalf. Indecisiveness slows down relationships and makes them uncertain.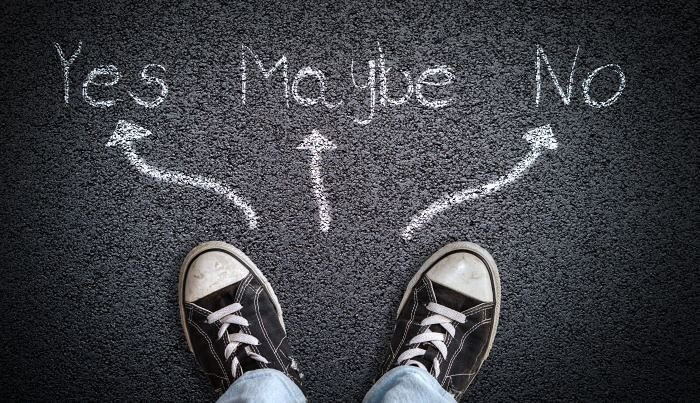 When someone is constantly caught in the web of indecisiveness, it's like watching a never-ending game of mental Ping-Pong. It's time to serve up some clarity and make a decisive move!
Finding Humor in the Misfortunes of Others
Making fun of the less fortunate is not only unkind but also reveals a lack of empathy and compassion. It's a behavior that reflects a mean-spirited nature and a desire to feel superior at the expense of others. Instead of using their privileges to uplift and support those in need, they choose to mock and belittle them. Such behavior is not only unattractive but also indicative of a shallow and insensitive personality.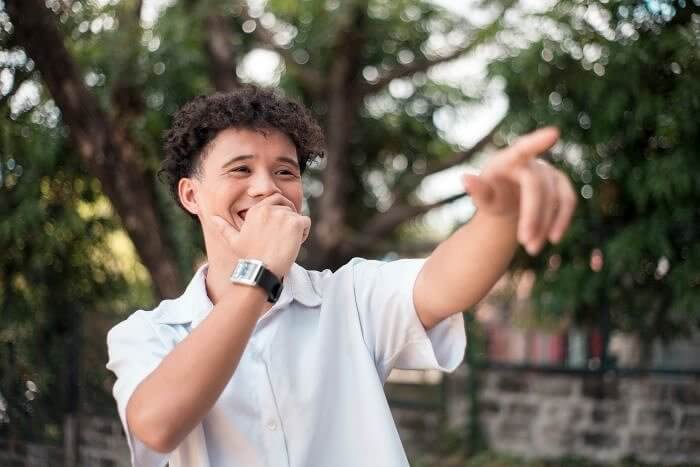 Being friendly and considerate towards others, regardless of their circumstances, is what truly makes someone attractive. Kindness is contagious, and it costs nothing to uplift those around us.
Impatience
Impatience can be a challenging trait to deal with. When someone can't handle delays or setbacks, it makes the situation tense and stressful. People who are impatient tend to put instant results ahead of long-term goals. Their lack of patience can be a barrier to teamwork and creative problem-solving. Also, relationships can suffer when people lose their temper easily and come across as insensitive to the struggles of others.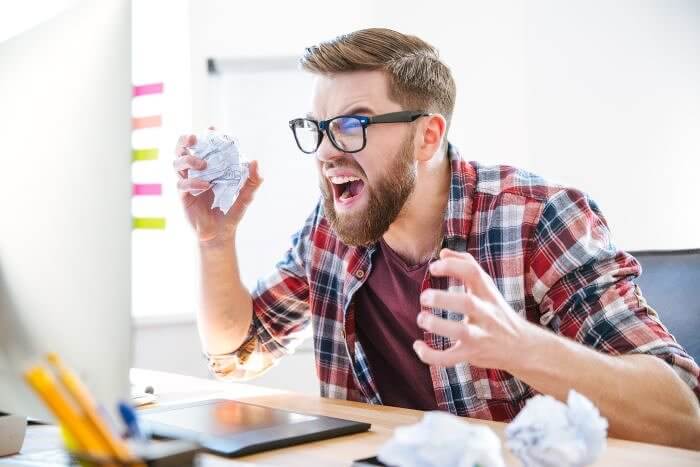 Impatient people are like human microwaves - they want everything done in seconds! But life isn't a popcorn bag; patience is the secret ingredient that makes the process truly worthwhile.
Jealousy
Jealousy can poison relationships like a toxic green-eyed monster. It breeds insecurity, distrust, and unnecessary conflict. When someone's jealousy becomes excessive, it shows a lack of confidence and can make others feel suffocated. Constant questioning, possessiveness, and irrational accusations can quickly drain the joy and trust from any connection. Healthy relationships thrive on trust, mutual support, and celebrating each other's successes rather than being tainted by jealousy's corrosive influence.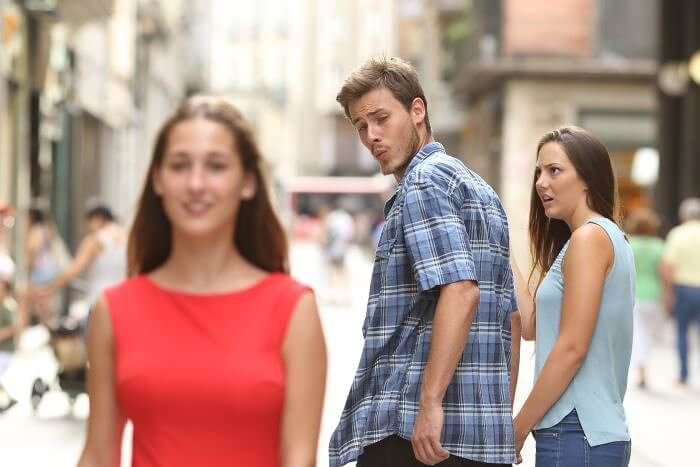 Dealing with someone who is envious is like going through a minefield of insecurities. It's hard to have to constantly comfort them and avoid their silly anxieties as a result.
Always Talking About Themselves
They say conversation is a two-way street, but it's more like a one-way highway with no exits for some. Some people are so busy talking about themselves that they even forget to ask how you are doing. In their self-absorbed world, conversations become solo performances where you play the role of an audience member. Well, I must say, that particular quality does not exactly make my heart skip a beat.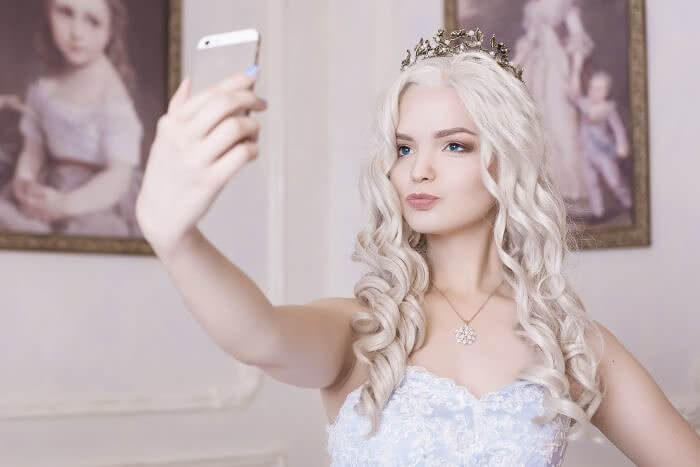 In this one-person show of self-absorption, my heart struggles to find its cue or be attractive in person. Sorry, but I didn't sign up for a solo band performance!
Stinginess and Greediness
Stinginess and greediness can turn even the most attractive person into a repulsive Scrooge. When someone hoards their resources, whether it's money, time, or kindness, it creates a sense of selfishness. It's as if they've subscribed to the mantra, "Mine, mine, mine!" They prioritize their own interests over the needs of others, making it difficult to build genuine connections. Generosity is a far more attractive quality because it fosters strong relationships.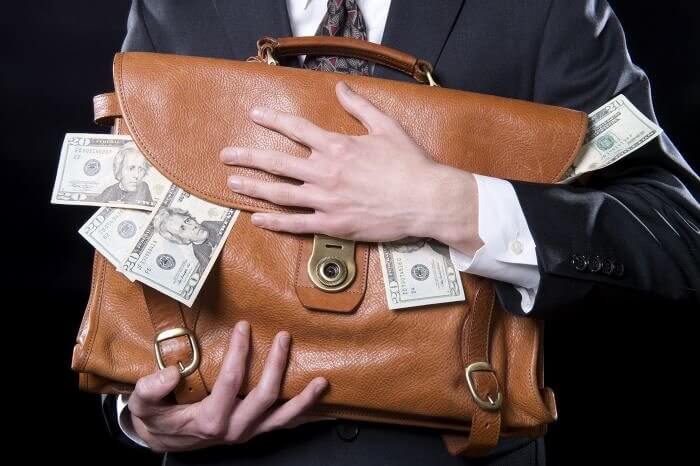 Being stingy and greedy is like holding onto a bag of chips and refusing to share. Sorry, but friendship is not a vending machine where you hoard all the goodies for yourself!