Most millennials cringe when they hear the older generation telling stories about how hard they had it back in the day. Back when getting from A to B meant reading a map or communicating with someone meant sending a handwritten letter.
Thanks to advancements in technology, people no longer have to do things the hard way. And millennials are more than happy to embrace the change.
From driving without seatbelts to smoking on a plane, life was very different back when boomers were younger.
Keep reading as we explore 25 boomer skills that millennials don't use.
Reading A Map
Believe it or not, millions of millennials have no idea how to read a paper map. According to boomers everywhere, global positioning systems (GPS) have made people lazy. They have changed how people travel and find their way around. The first GPS phones came out in 1999, so up until then, you either had to write out directions by hand or bring a map with you when getting from A to B.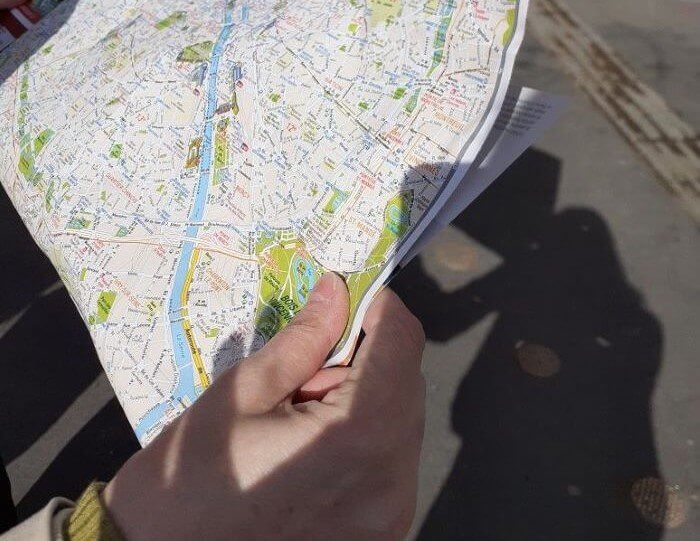 Nowadays, when it comes to maps and directions, many millennials simply reach for their phones. As smartphones get smarter, it's getting harder for us to live without them.
Getting Sun Without Sunscreen
While the sun has been around for billions of years, sunscreen is a relatively modern invention. Many baby boomers who grew up in the 1960s and '70s did not apply sunscreen even on scorching hot days. Parents simply told their kids to wear sunhats or stay in the shade. Even though sunscreen has been available in the United States since 1932, it took decades for people to become aware of the dangers of sun exposure.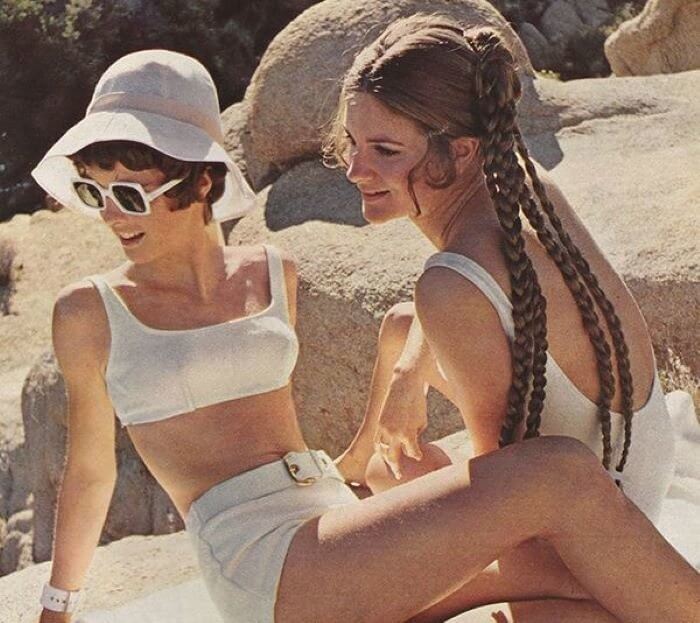 People are less likely to get melanoma now that they are more educated about sunscreen. Unfortunately, the baby boomer generation had to learn the hard way.
Buying A House
Nowadays, thanks to rising costs, property ownership is a privilege. Property prices are now double what they were a generation ago, and access to finance is way more complicated. That means the path to owning your own home is more challenging than ever before. As a result, the percentage of Millennials who own their own homes is the lowest of any generation before them. It's down almost 8% from the boomer generation.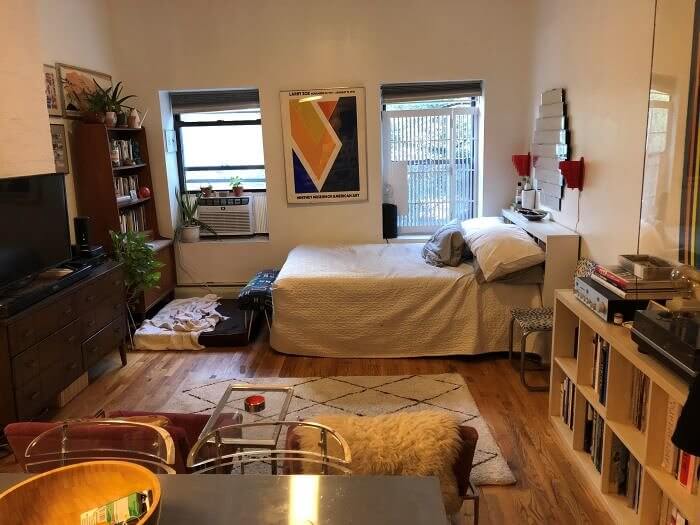 Now more than ever, people prefer paying rent for an apartment or co-housing with others to buying single-family houses. Let's hope it all changes soon!
Seat Belts
Did you know that cars weren't even required to have seat belts installed until the 1960s? In the '80s, as few as 10% of Americans wore seat belts. The law now requires both the driver and all passengers to wear them, but this wasn't the case during the boom era. Did you spend your childhood riding around without a seatbelt, sandwiched between your siblings in the back of a pickup?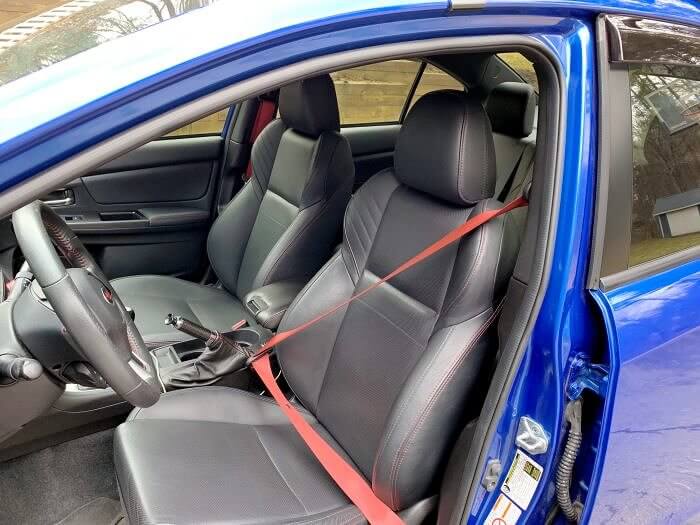 Modern drivers have a far better understanding of staying safe on the road. Most millennials can't imagine being behind the wheel without a seat belt.
Marriage
Marriage among millennials looks mighty different from the traditions of previous generations. While most boomers seemed to want to get married off as soon as they could, most members of this generation are in no hurry to tie the knot. The average age of newlyweds these days is in their late twenties. Millennials have made it normal to start families and buy homes without getting married while in happy, stable relationships.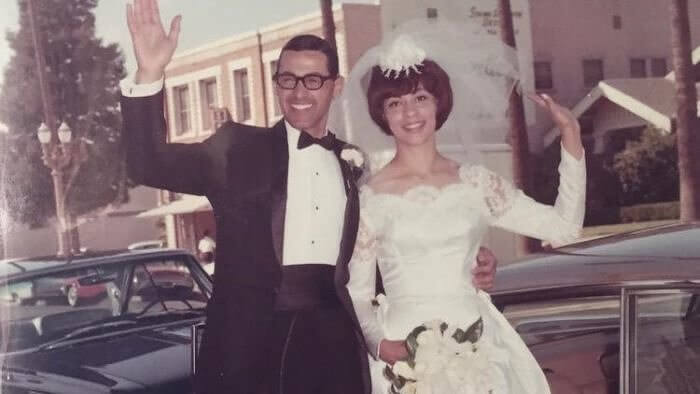 Millennials are more inclined to wait until they are sure about their partner before marrying them, thanks to the many mistakes of their parents.
Sending Postcards
In the past few decades, whether you were on vacation, living away from home, or off on business, it was common to buy postcards and send them to family and friends with a short handwritten message on the back. These cards usually had a snapshot of the place you were visiting. While these cards are still available at some holiday destinations, you will usually see older ladies and gents browsing them.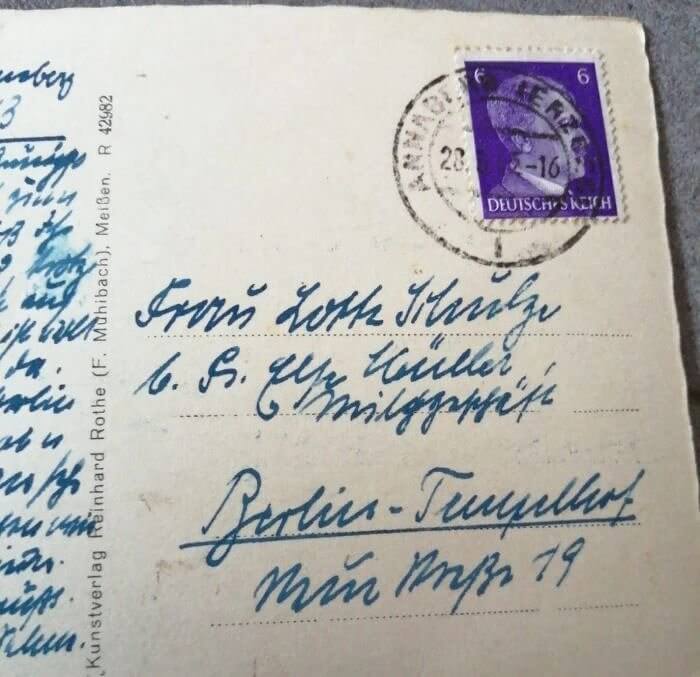 Nowadays, with only a few clicks, we can share our ideal trip with the world on social media. Have you received a postcard from your grandma recently?
Smoking
Smoking at work, in hospitals, school buildings, bars, restaurants, and even on buses and trains seems like a strange concept to us now. But, in the 1950s and 60s, nobody batted an eye even if you lit up during a flight. Women are shown smoking cigarettes and drinking whiskey in old movies and TV shows, even when pregnant! Thankfully, we have a greater understanding of how to care for our health.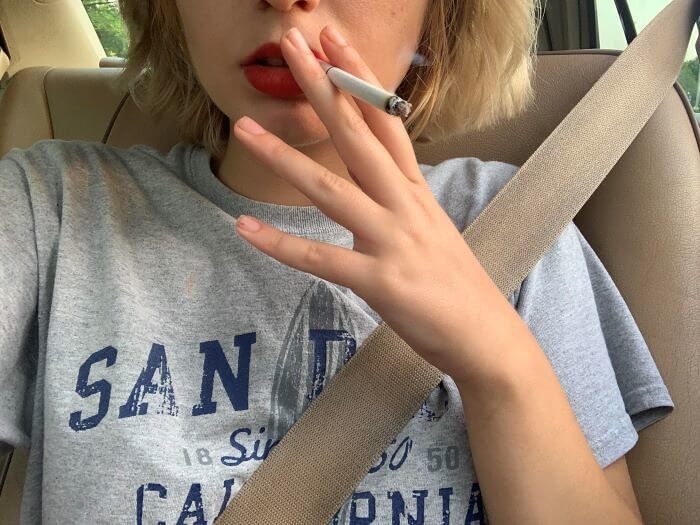 Interestingly, the number of smokers has decreased dramatically since then, and many members of the Millennial generation have chosen to forego starting the habit altogether.
Car Ownership
Millennials are driving car manufacturers mad. While the baby boomer generation was proud to have their own cars, younger generations are less interested in car ownership or even driving. There has been a dramatic decline in the number of cars millennials buy, and auto ownership is lower on their list of priorities. In sharp contrast to the last generation, today's youth do not view becoming a driver or having a car as essential life skills.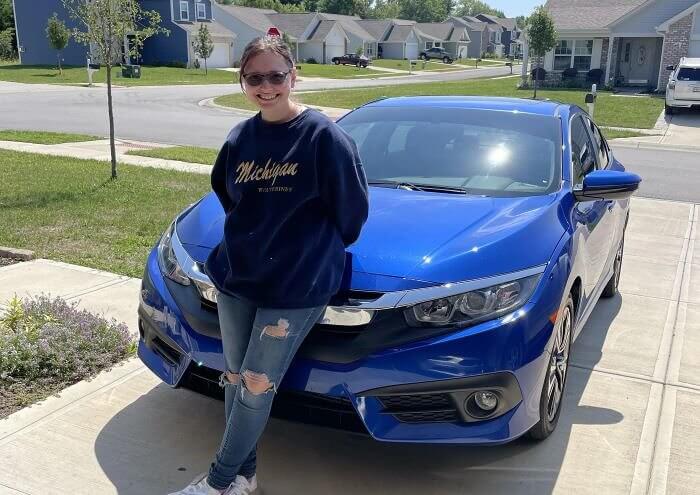 With car repayments, insurance, parking, and gas prices rising, many millennials find it more practical to use alternatives like Uber, shared rides, public transport, or scooters. 
Sewing
Having a mother who could sew was essential in the 1950s and 60s. A child's new outfit or favorite pair of pants often depended on a parent's tailoring talents. Girls were encouraged to learn how to sew because it was more cost-effective than constantly buying new outfits. If there was a hole in your trousers, your mum would sew in patches. If your dress needed taking in, then out came the needle and thread.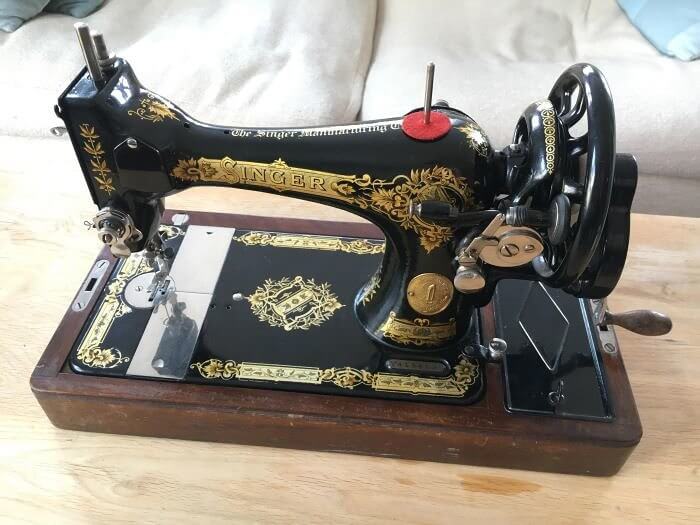 As a child in boomer times, your clothes lasted until you outgrew them, and then they were passed down to a younger brother or sister.
Landline Calls
From adults to teenagers, almost everyone has smartphones these days. But did you know that boomers had what was known as a landline? Yes, a few short decades ago, most homes had a house phone that was usually in the hallway of their home while connected to the wall. Nowadays, millennials favor mobile phones. Having a personal phone rather than a shared one for the whole family is more convenient.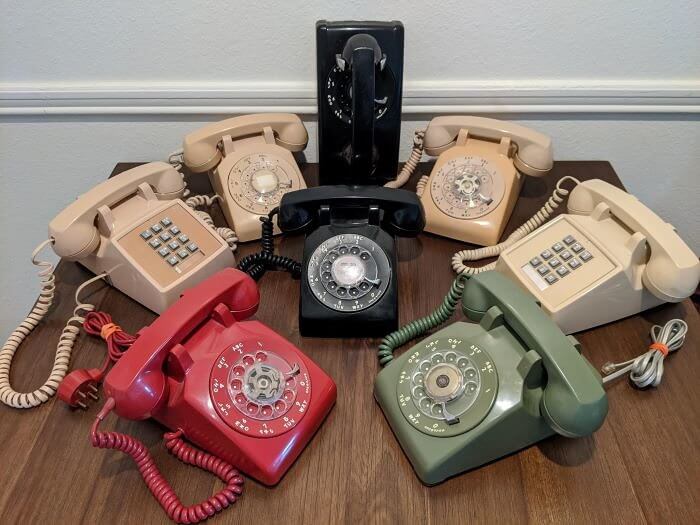 Yes, back then, if you were having an argument over the phone with your boyfriend or girlfriend, your parents were usually listening in the next room. 
Using a Checkbook
It may seem bizarre, but over 90% of baby boomers understand how to balance a checkbook. On the other hand, many millennials don't even know what a checkbook is. Credit and debit cards, online banking, and mobile banking are the preferred ways to pay for the modern generation. Three-quarters of American adults use mobile applications on their smartphones to perform financial tasks such as checking their bank statements or making deposits.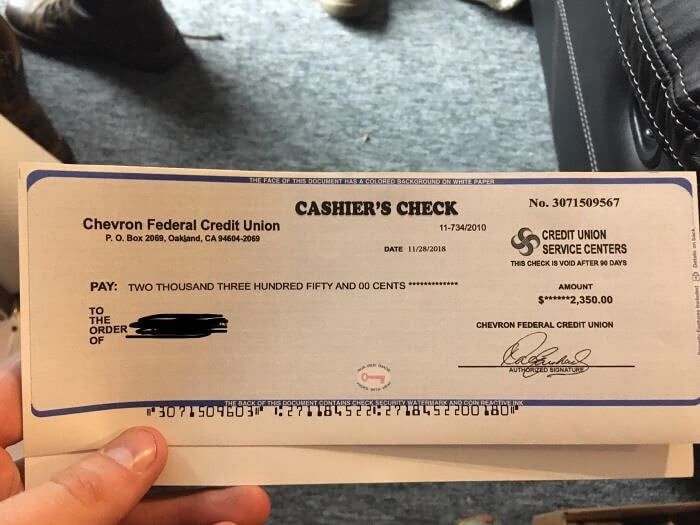 A good number of baby boomers still take out the checkbook when it comes to paying their bills. Still, overall, this payment method is rapidly becoming less popular.
Ironing
During the 1950s and 60s, it was important to iron your clothes and keep everything in pristine condition. Your mother wouldn't let you out the door if even your casual clothes had creases. Today, approximately 90% of baby boomers claim that they know how to use an iron, while only 64% of millennials even know what an iron is. This reflects a shift in how people feel about what they wear in their free time and at work.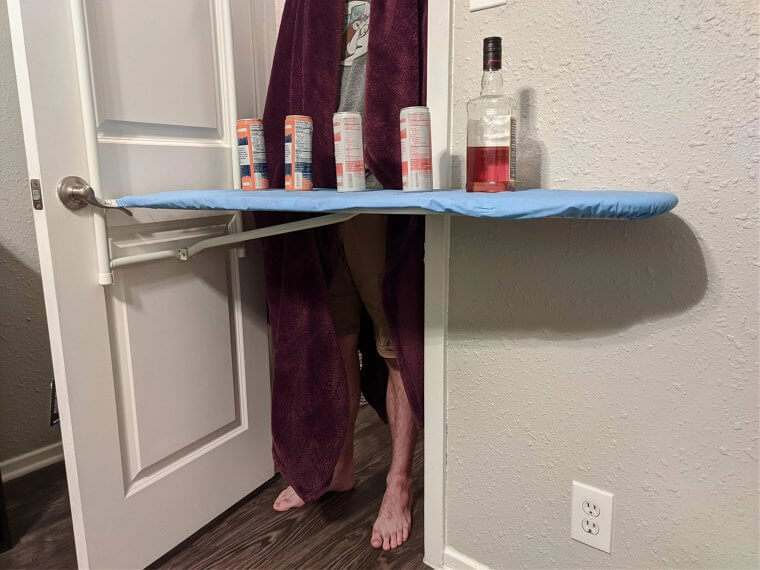 Many companies have abandoned strict dress rules while allowing employees to ditch their ties and suits in favor of more comfortable, unironed options.
Drive a Car With Stick Shift
During the boomer period, manual gearboxes were a far more common option than today's automatics. Many baby boomers believe that operating a vehicle with a manual transmission is an important life skill. Today, only about 2% of U.S. cars have manual transmissions. So, while stick shift is slowly becoming a thing of the past many people in the baby boomer generation still prefer to feel the roar of the engine as they crank up the gears.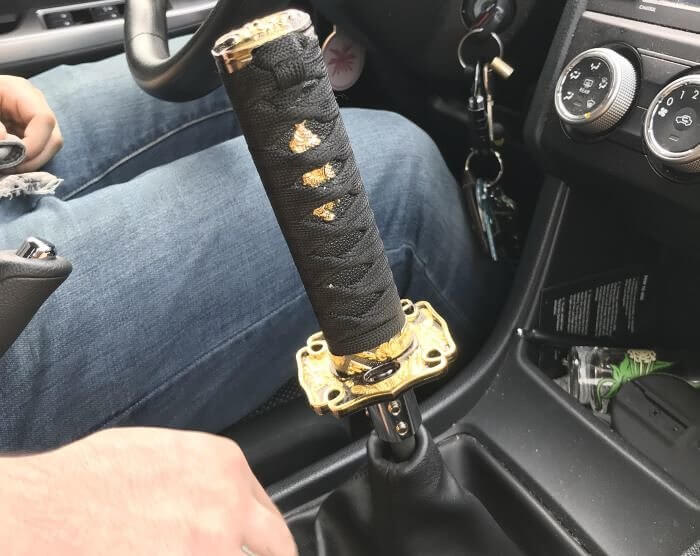 While the vast majority of millennials in the U.S. currently drive automatic cars, most don't have a clue how to operate a manual transmission vehicle.
Having Fun on the Road
Rather than talking to each other on long car rides, today's kids are likely to listen to music, play games, or watch movies on the in-car entertainment system or on their own electronic devices. It was a lot more difficult to pass the time in the car during the boomer years. Do you remember playing "I Spy" on long journeys? Baby boomers often passed the time by playing games or singing while driving.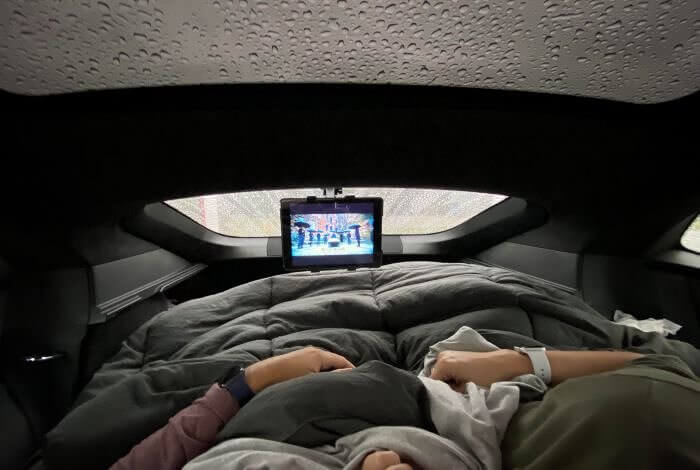 One of the most common automobile games was called "ABC." It involved finding letters of the alphabet on various objects and calling them out in order.
Fine China
Believe it or not, porcelain was once a standard wedding present during boomer times. But things have changed, and even the most fancy porcelain plates are rarely used these days in favor of more useful but no less attractive options. Even for fancy parties and holidays, millennials choose everyday dinnerware that doesn't even match. Back in the day, if the milk jug didn't match the dinner set, there was trouble!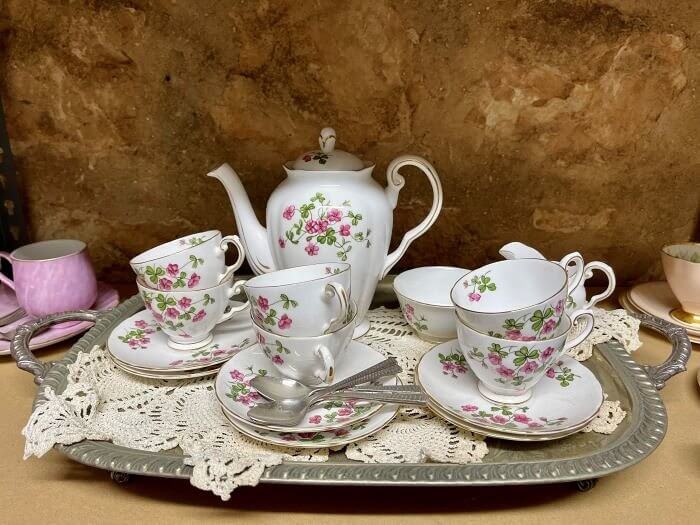 If modern couples aren't interested in shiny new china plates, then they certainly won't care about their mom's out-of-date set of china from the 1970s.
Phone Case Combos
In the older generation's opinion, the best smartphone accessory is a phone wallet case. Through internet memes, the convenient phone wallet case has gained the stigma of being a product only your mother would use. This alone is sufficient evidence that millennials have little interest in purchasing such items. The younger generation wouldn't be seen dead using old-fashioned items like this one. But their grandparents know better, or at least they say so!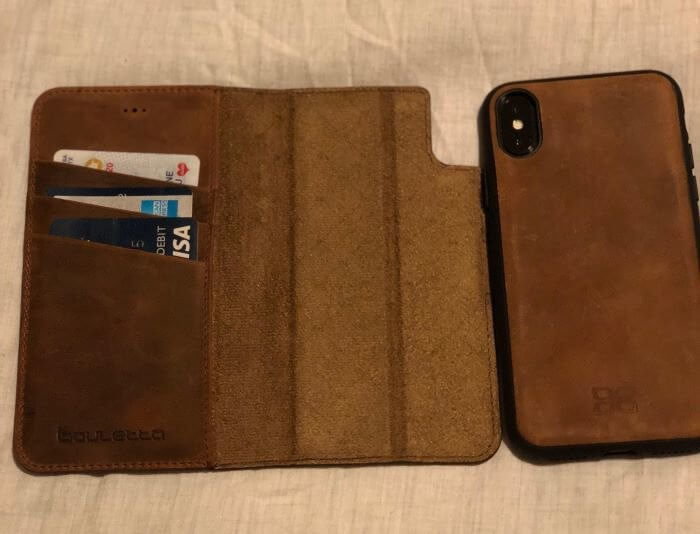 While boomers know that a handy gadget like this can keep your phone, credit card, or ID card safe, it is not high on millennials' wish lists.
Career Advancement and Working Conditions
When boomers first entered the workforce, remaining at one company for your entire working career was common practice. As a generation, the baby boomers were driven by financial security and social status. Promotions and pay rises were the only way to the top. Bound to a 9-to-5 schedule, they would work beyond hours to demonstrate their dedication and get bonus points from their bosses. Millennials have a different approach to their career path.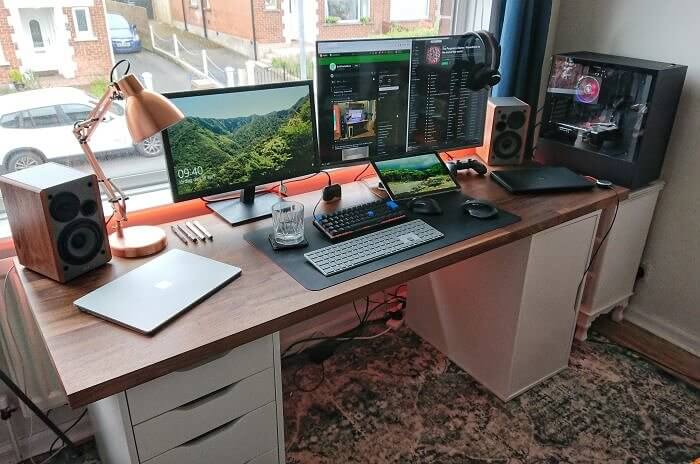 Thanks to flexible work hours and working from a home office, they can work on their own terms to balance work, life, and family better.
Methods of Communication
Baby boomers can't have a meaningful conversation through "texting," and millennials can't have a meaningful conversation over the phone. The average millennial does not like voicemail, forgets to check it frequently, does not like to talk on the phone, and would rather respond to a phone call with a text message or an email than pick up. Even having a home phone in your hallway is even a thing of the past.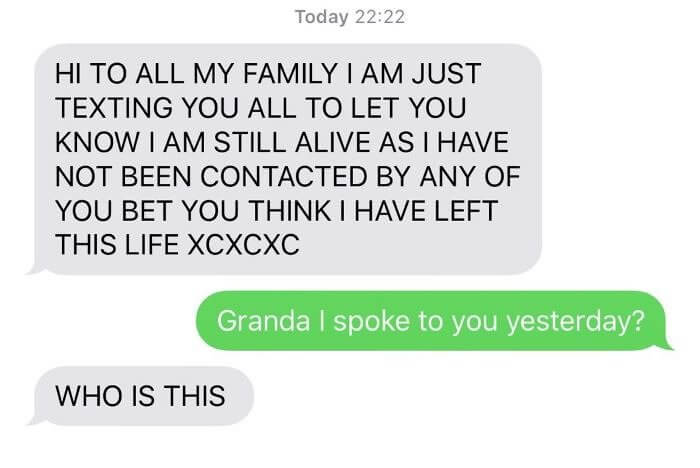 While voicemail is popular among baby boomers, millennials believe it a waste of time. If the message is important, the caller will email, text, or call you back.
Using Calculators
Nowadays, pretty much everyone has a smartphone. Paper maps, cameras, GPS systems, and notepads have all become things of the past. Even the calculator is just one more obsolete piece of technology. Gone are the days when a calculator was an essential item on your desk. Now countless smartphone apps can perform the same mathematical function with the tap of a finger. Moreover, many young people have never even used a calculator.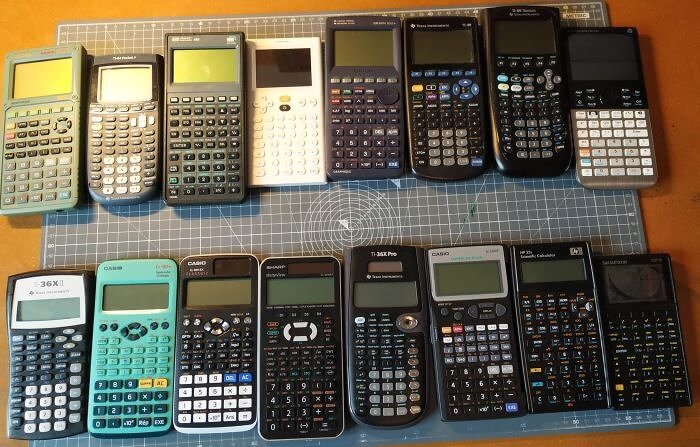 Many baby boomers still hold on to old ways of doing things, while millennials have tossed out old technologies for new ones without blinking an eye.
Décor Style
Most people born during the Baby Boomer generation identify with the refined rustic style. Because Baby Boomers tend to live in big homes, bulkier, heavier, more traditional pieces of furniture were more their style. Whitewashed brick walls, wooden beam ceilings, farm-style sinks, and solid wood dining tables are some of the furnishings that come to mind. On the other hand, millennials prefer more minimalist, midcentury, or contemporary styles for their homes.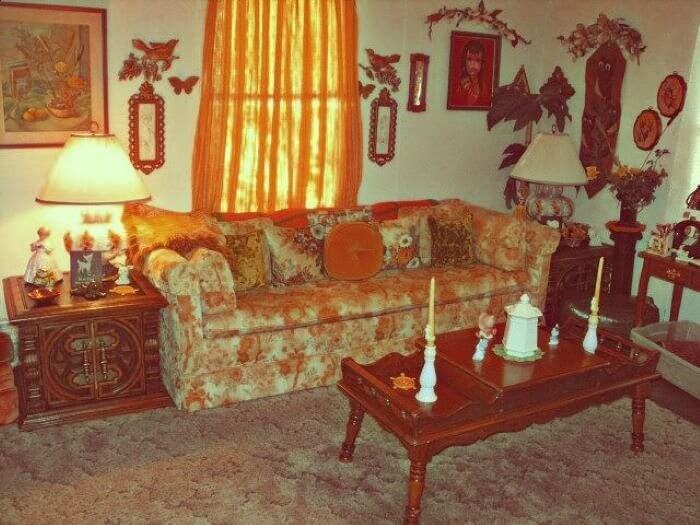 And since the first homes of many Millennials' are townhouses or condos in cities, gigantic pieces of furniture have definitely become a thing of the past.
Language and Grammar
Is correct grammar, vocabulary, spelling, and punctuation a thing of the past? Baby boomers would argue that this generation is difficult to understand. In fact, you can send messages these days without even using words. Just a smiley face will do. We didn't need terms like "social media" or "selfie" before the internet. Millennials don't realize that back in the day, if you didn't talk on the phone, a handwritten letter was the way to go.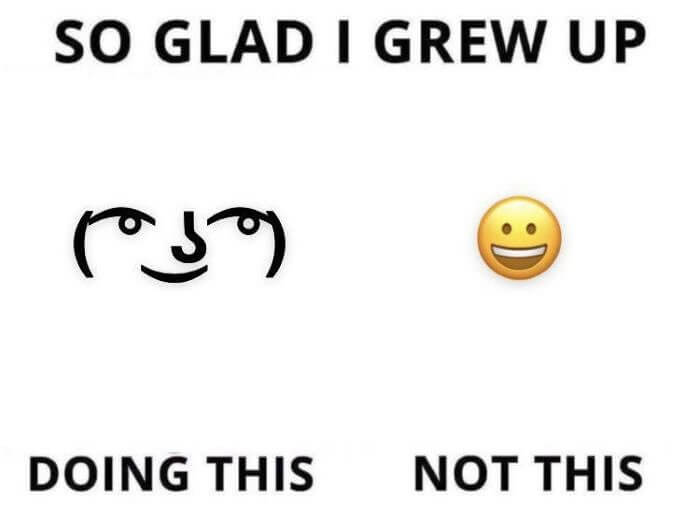 Correct grammar is on the decline because it is becoming an increasingly irrelevant skill in modern culture. Soon we won't need to talk at all!
Taking A Cruise
Believe it or not, vacationing on a cruise ship was the ideal getaway back in the day. And not just for the elderly! For many baby boomers, a cruise was the perfect holiday on the go. Yet, for millennials, this is too artificial and restrictive. Millennials are less tied to rigid ideas and more interested in trying new things whenever possible. They prefer to be spontaneous and go with the flow!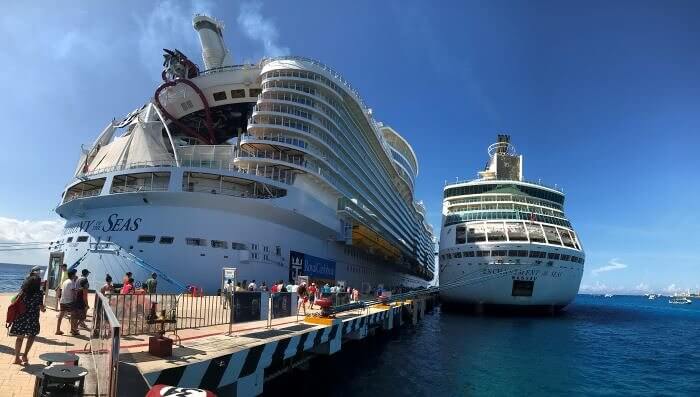 This generation wants to act on impulse and enjoy the moment when on the road. It's all about real experiences, real food, and real culture.
Life Insurance Luxury
Compared to the baby boomer generation, millennials are much less likely to have a family in their twenties, and many of them choose not to have children at all. Reports say that this is one of the things that keeps them from buying life insurance. Furthermore, millennials are reluctant to commit to a long-term spending plan. With the ever-increasing costs of living, it's difficult to save money for a rainy day.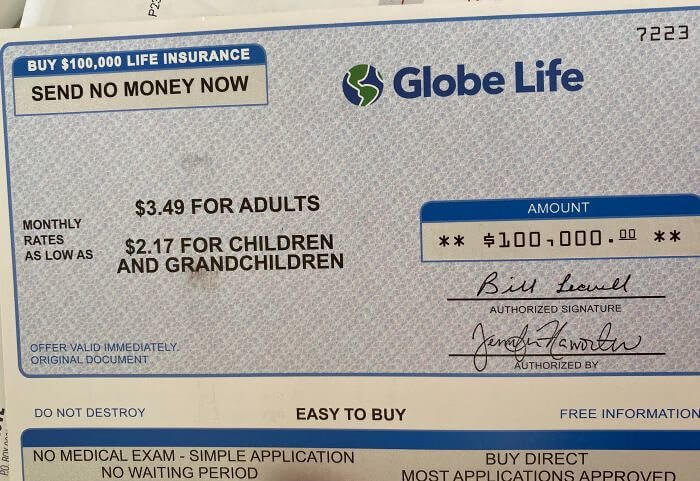 While owning a life insurance policy is a good thing, many families see it as a luxury. Most people are just trying to live from week to week.
Repairing Shoes
The craft of repairing or making shoes is one profession on the verge of extinction. Shoemakers are a dying trade, and fewer people than ever before are visiting them. This sharp drop is probably caused by the popularity of fast fashion and the widespread belief that shoe repair is only for old and poor people. In the eyes of today's youth, nothing beats rocking a pair of brand-new, in-season trainers.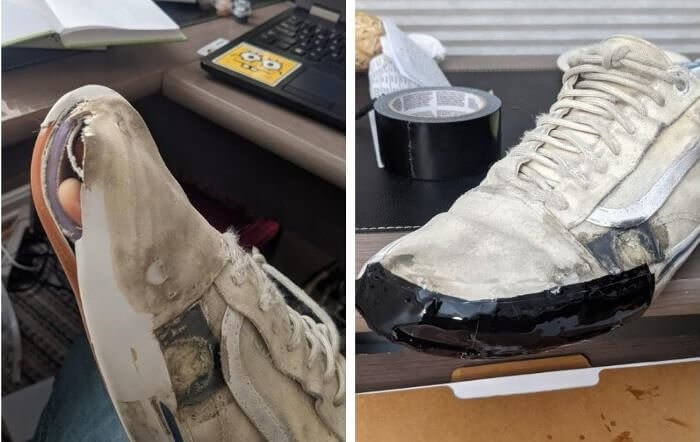 As fast-fashion items aren't made to last, fixing a broken one is probably not an option. Sadly, shoe repair will either disappear or become a very niche profession.
Reading Magazines
Typical images from the 1950s show the head of the household reading the newspaper or a modern housewife looking through a women's magazine. Traditional newspapers and magazines are soon to become a thing of the past because millennials prefer digital versions. While boomers have no issue braving the elements to get their hands on a "real" newspaper, millennials would never dream of going the extra mile to get their daily news.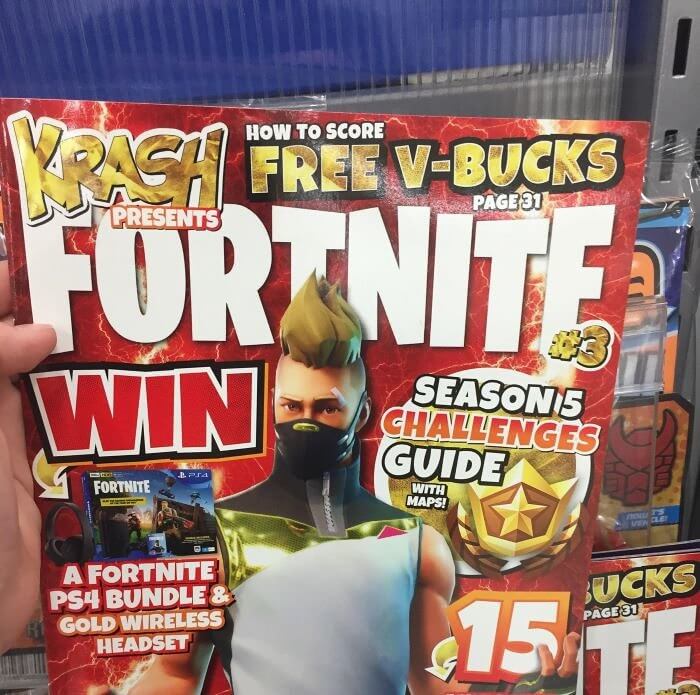 After all, there's no need to go out and buy a magazine when you can whip out your phone and scroll through the latest articles on the internet.