Owning a home is a dream come true for many, but it also comes with great responsibility! While we all want our homes to be cozy and comfortable, some habits cause harm, and we don't even realize it. In this article, we will highlight some of the everyday habits ruining the homes we worked so hard to build! From the damage you don't see to habits that can harm your health, we'll explore how seemingly small actions can lead to significant problems. It's time to break these bad homeowner habits and protect our homes, our pockets, and our peace of mind!
Shoe-Free Zone: It's Time to Kick This Germ-Filled Habit
If you think that having a no-shoes policy at home is too fussy, then you should know the following. According to research conducted at the University of Arizona, a typical pair of shoes has around 421,000 different bacteria, some of which are hazardous and can cause serious infections such as pneumonia and meningitis. Even if you have robust hardwood floors, it's worth implementing a no-shoe rule for both yourself and your guests!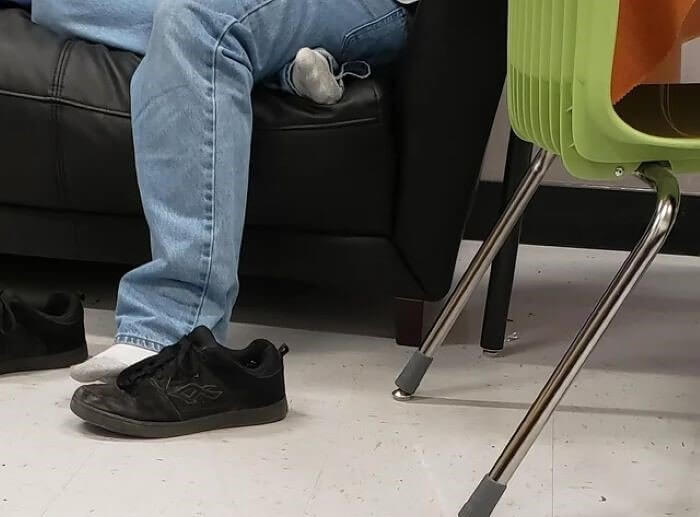 This simple step not only preserves the cleanliness of your home but also promotes better health for everyone. So, leave your shoes at the door and enjoy a cleaner, healthier living environment!
Be Smart About Your Smart-Home Security!
We love how smart devices make life easier, but there's a dark side we often ignore. When we use simple passwords, forget software updates, or give out too much personal info, we open the door to hackers. They can use these weak points to steal our identity, attack us online, or even break into our homes. To stay safe, make your passwords strong, keep your devices updated, and understand how your data is used!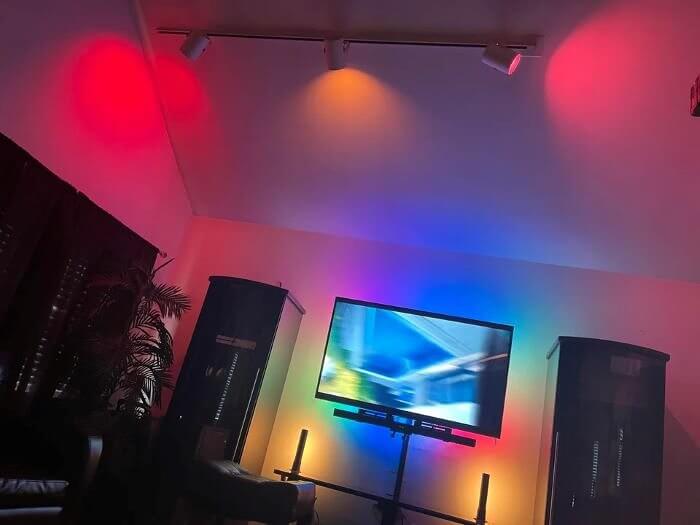 Protect your smart home by taking these simple steps: use strong passwords, stay vigilant with software updates, and know where your data goes. Your safety is worth it!
Skipping Home Maintenance: A Costly Oversight!
To save a few bucks, some of us tend to neglect essential home maintenance tasks. Regular inspections for your roof, chimney, or HVAC system may seem like a hassle, but they're critical. Skipping them means you might miss small issues that could balloon into major, wallet-draining problems. Investing a bit now in inspection and maintenance fees can help you steer clear of the hefty bills that could come your way later!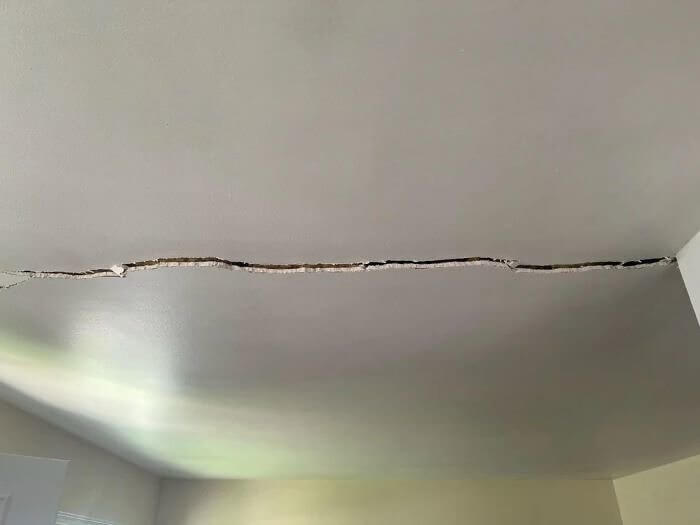 Spending on routine inspections and maintenance is a smart financial move. It ensures your home remains in good condition and saves you from expensive surprises down the road!
Bleach Tablets: The Damage You Don't See!
For many, keeping a clean toilet is a top priority, leading to the habit of tossing bleach tablets into the tank. While it seems like a time-saving solution for a sparkling bowl, it's a habit that can spell trouble. Bleach tablets can corrode internal components, leading to costly leaks, damage, and frequent repairs. Ignoring this risk might seem convenient, but it's a habit that can flush your money away!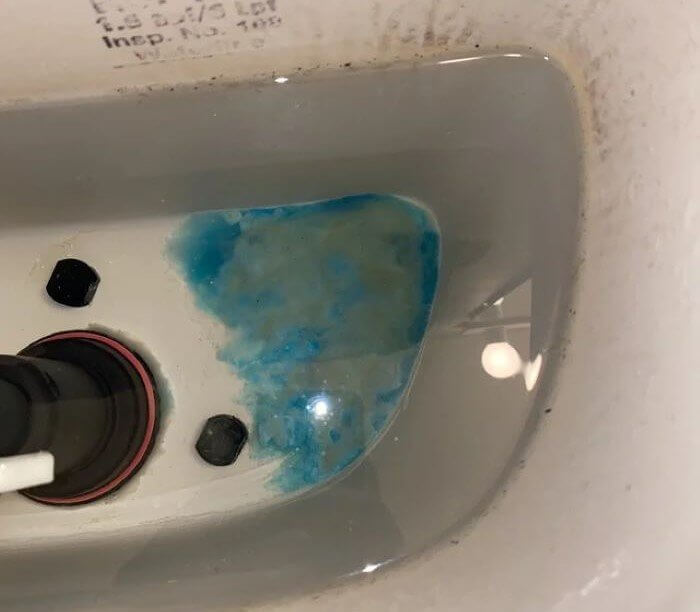 ​​Toilets deserve proper care. Instead of bleach tablets, consider regular cleaning and maintenance to keep your bathroom pristine without compromising your plumbing. Your wallet will thank you!
Are You Overloading the Space Beneath Your Deck?
The area beneath a deck or porch may seem like a perfect storage spot for weather-resistant items like pool toys or garden equipment. Even bulky items like kayaks and rowboats can find a home there. However, overloading this space can lead to moisture buildup and excessive heat, potentially causing harm to the wooden boards and jeopardizing the deck's structural integrity. To prevent these issues, maintain at least a one-foot clearance above-stored items for proper ventilation!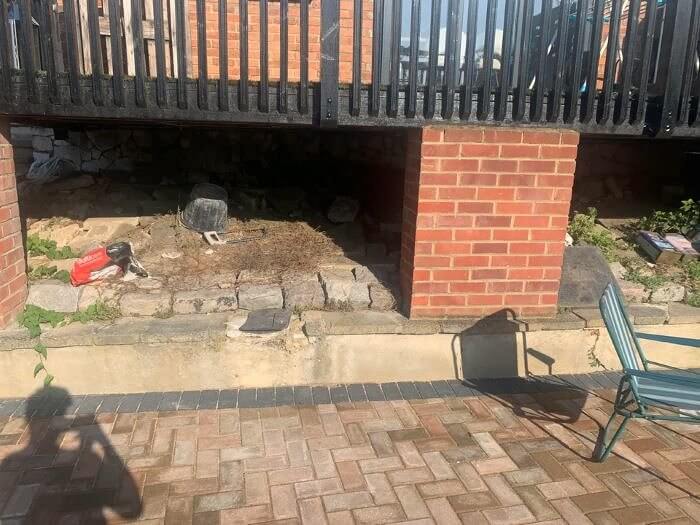 Garages and garden sheds are great options for storing the rest of your belongings. You may avoid hassle and extra costs by keeping the area under your deck well organized!
The Costly Consequences of Clogging
Clogged pipes can quickly become a homeowner's nightmare, but prevention is within your control. Pay attention to the things that go down your drains and toilets, and don't flush anything other than toilet paper. Heavier materials like paper towels, diapers, cotton swabs, and hazardous substances like paint, oil, and harsh chemicals should never be disposed of in this manner. Even wipes that claim to be able to be flushed down the toilet can cause problems!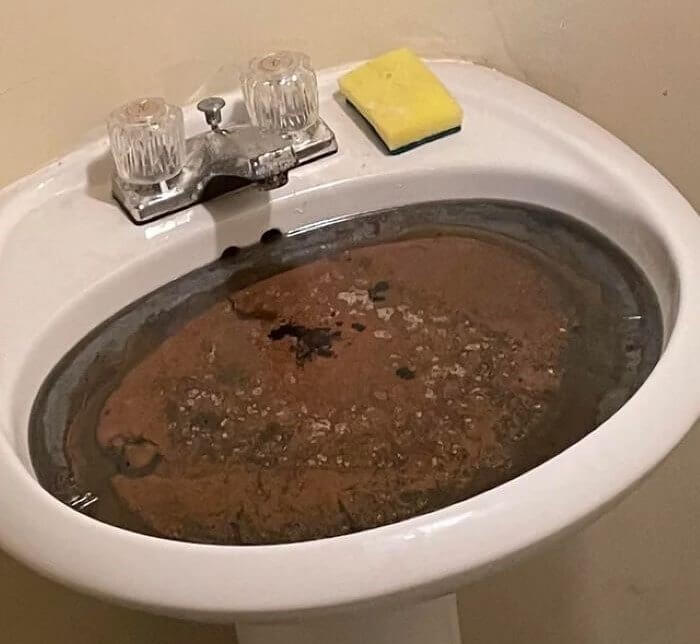 Don't wait if you notice problems, such as a gurgling toilet or low water pressure. If you want to save money, call a plumber before the problem gets worse!
When Cheaper Isn't Better
When shopping for tools, appliances, or household items, sometimes the natural instinct is to grab the cheapest option. However, the lowest price doesn't always translate to the best value. Take paint, for example; higher-quality paint costs more initially but needs fewer touch-ups and lasts longer. This results in a more cost-effective, longer-lasting, and better-looking paint job in the end. Before purchasing, conduct a cost-benefit analysis to compare long-term expenses!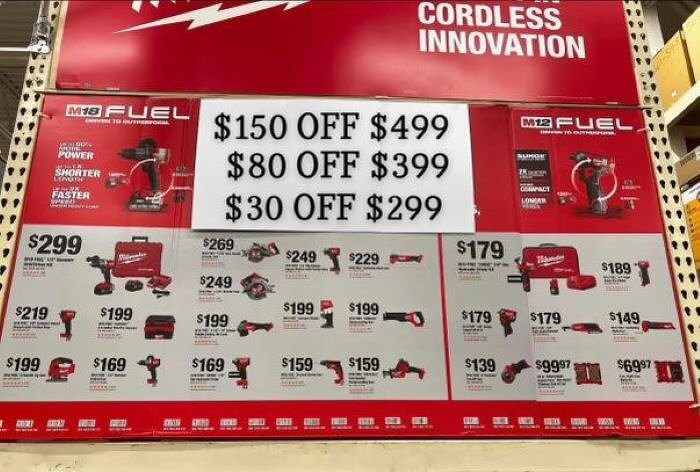 Don't fall for the allure of the lowest price. Assess the long-term cost and value of products to make informed decisions that benefit your home and budget in the long run!
Have You Changed the Batteries in Your Smoke Detectors?
Not changing smoke detector batteries regularly might have catastrophic consequences. In the case of a fire, smoke detectors provide an essential early warning system that buys precious time for evacuating the building. However, these potentially life-saving devices are useless if their batteries die or run out. To ensure your safety and that of your loved ones, make it a routine to replace smoke detector batteries at least once a year, or when the low-battery alert beeps!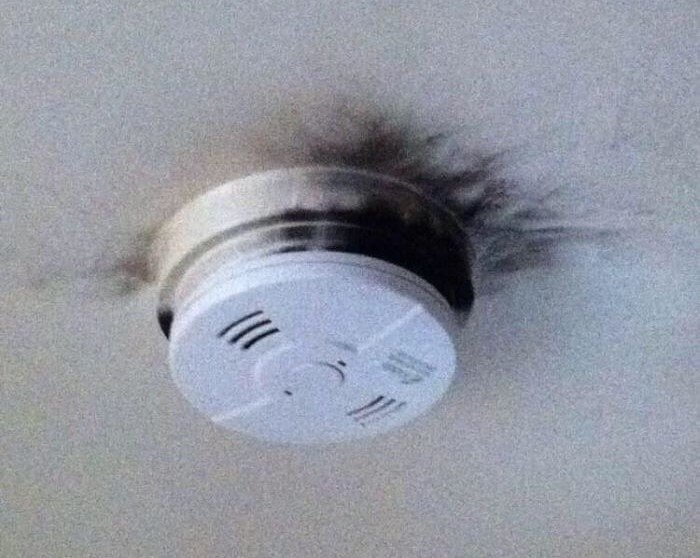 This easy step can be a literal lifesaver, offering peace of mind and crucial protection in the face of a potential fire emergency. So don't let a simple battery change compromise your safety!
Unsecured Windows
It's an awful habit to fall into, but it's simple to forget to lock the windows. The upstairs den window or patio sliding door can cause problems if neglected. Spare keys hidden in obvious places only compound the issue. To improve house security, add a touchscreen lock to eliminate key hiding locations. When leaving for an extended period of time, be careful to check the garage door one last time and lock all of the windows!
Securing your home is a matter of simple precautions. Invest in modern locking systems, be diligent with garage door closure, and always lock windows when leaving for a longer period of time!
Avoid Regular Oven Cleanings
A surprising number of homes ignore the significance of keeping their ovens clean on a regular basis. However, with time, grease, food debris, and carbon deposits accumulate, leading to a potential fire hazard. Not only can this impact your home's safety, but it also affects the taste of your meals. The odor and smoke from a dirty oven can taint the flavors of your dishes, making them less appetizing!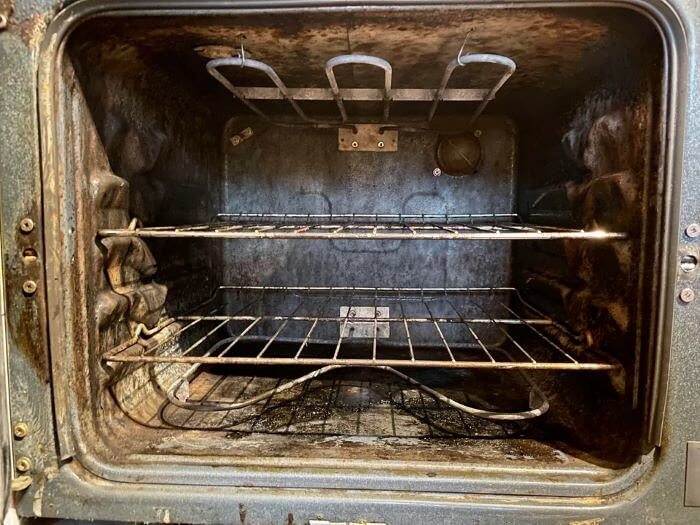 Don't wait until the mess becomes overwhelming. A routine oven cleaning can prolong its lifespan, save you money on repairs, and ensure your culinary creations shine in both taste and aroma!
Do You Guard Against Package Theft?
The surge in online shopping has given rise to an unfortunate trend—package theft, an ordeal faced by roughly 23 million Americans. Inadequate security at your doorstep is an open invitation for porch pirates to snatch unguarded packages. To counter this threat and ensure the safety of your deliveries, it's crucial to take preventive measures. Options include installing a package locker at your door, opting for signature-only deliveries, and investing in security cameras or doorbells equipped with video surveillance!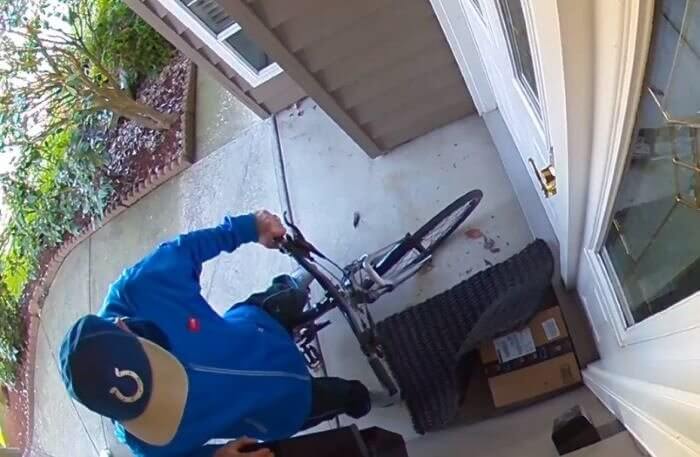 So simply protect your deliveries from theft with these precautions: secure package lockers, require signatures for deliveries, and deploy security cameras or video doorbells to deter porch pirates and safeguard your parcels!
Do You Renovate Wisely?
The desire to upgrade our homes often tempts us, but before diving into major renovations, consider the price tag. Home renovations, which can cost between $10 and $60 per square foot on average, are not just expensive but also time-consuming. Whether you're eyeing an attic transformation or a deck replacement, it's crucial to assess if the change is genuinely needed and if it will provide a return on your investment!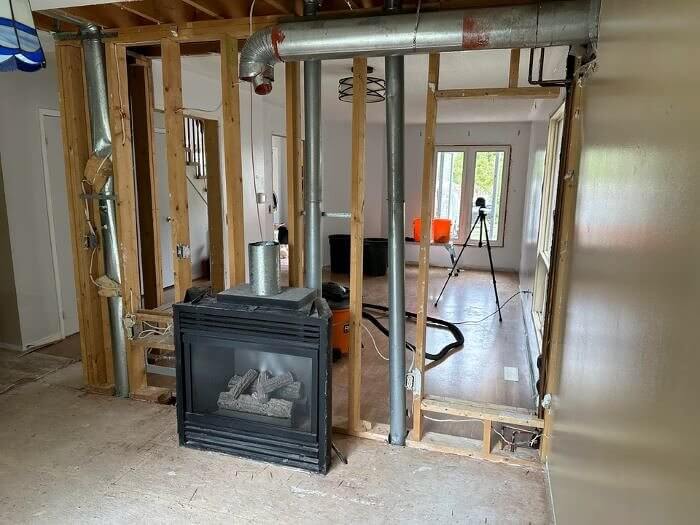 If you want to increase the worth of your property without breaking the budget, a deep cleaning or some modest redecorating might do the trick. So think carefully before acting hastily!
The Ventilation Myth
It is a widely held belief that reducing heating and cooling expenses can be accomplished by blocking vents in areas that are rarely used. However, this notion is misleading. Shutting vents doesn't reduce your HVAC system's air production; instead, it increases pressure on the system, potentially leading to air leaks that can escalate energy expenses. To prevent unexpected spikes in your utility bills, maintain open vents in all rooms!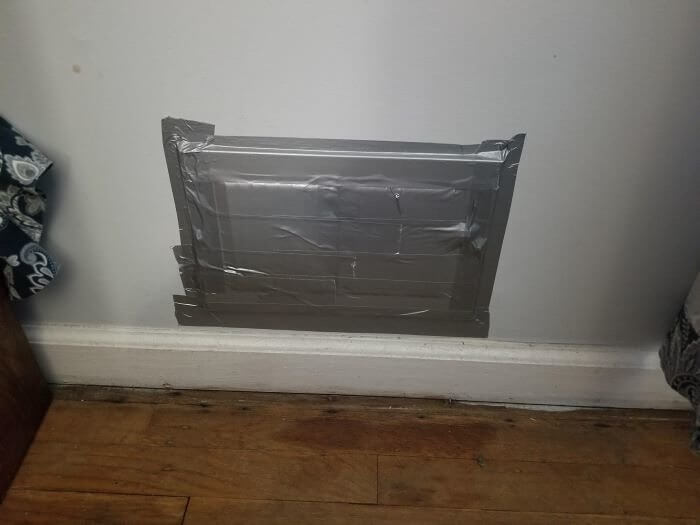 Instead, program your thermostat to regulate the flow of cold or hot air only when necessary. This approach ensures efficient temperature control without causing undue strain on your HVAC system or your wallet!
Don't Fuel the Fire Hazard
In the quest for a clutter-free home, some may be tempted to burn excess paper items like magazines, newspapers, and packaging materials. However, this seemingly convenient solution can pose significant risks. Burning colored paper can lead to higher flame temperatures, potentially damaging your chimney, causing fires, and releasing harmful fumes into the air. Instead, opt for a safer approach by recycling paper (excluding foil-coated items) and using seasoned wood to fuel your fires!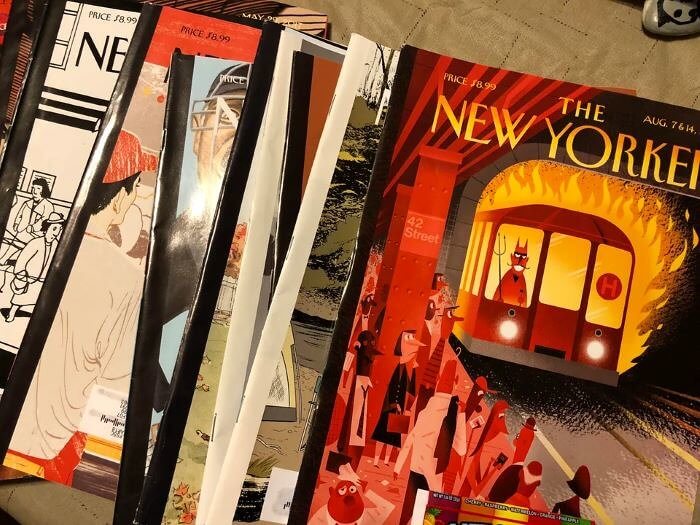 When using a fireplace in your home, keep these basic safety considerations in mind at all times. When it comes to a fire, bad habits might lead to significant consequences!
Hasty Resetting of Power Switches
When a circuit breaker interrupts your routine, it's tempting to quickly reset it. However, this can have unintended consequences. Frequent resets can wear out the breaker and may signal a more significant issue. Tripped breakers can result from harmless, temporary overloads to potential damage to electrical components, even posing a risk of electrical fires. If your breaker repeatedly trips and you're unsure why, consult an electrician instead of resorting to the breaker switch!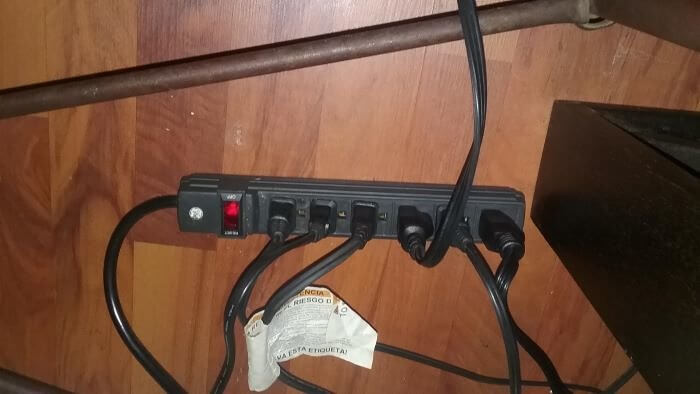 Prioritize electrical safety. Avoid hasty breaker resets, which can lead to potential hazards. Seek professional help if your breaker continues to trip, ensuring your home's electrical system remains secure!
Lights Left On: A Costly and Wasteful Habit
Leaving lights on in empty rooms might seem inconsequential, but it's a habit that comes with a price. Not only does it increase your energy bills, but it also contributes to unnecessary environmental waste. To break this habit, make use of energy-efficient LED bulbs and consider installing motion sensor lighting. Developing a routine of turning off lights when you leave a room can help save money and reduce your carbon footprint!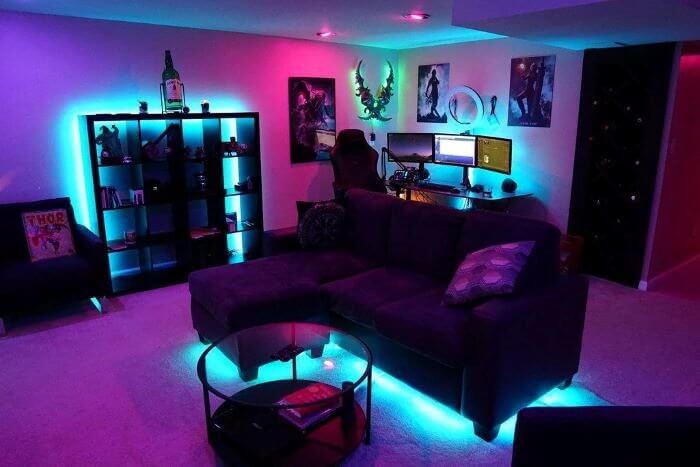 Cutting down on energy waste starts with a simple action – turning off lights in empty rooms. This small change can lead to significant savings and a more sustainable future!
Start Protecting Your Electronics
Do you have a tangled mess of old adapters in your drawer, each a mystery match for your devices? It's safer to part with them than risk connecting the wrong adapter. Mismatched voltage can wreak havoc, damaging or underpowering your electronics. Ensure that you always use the appropriate cable for the task. Also, if you've got a heap of power cables, consider a labeling system with colored tape to match each device to its correct adapter!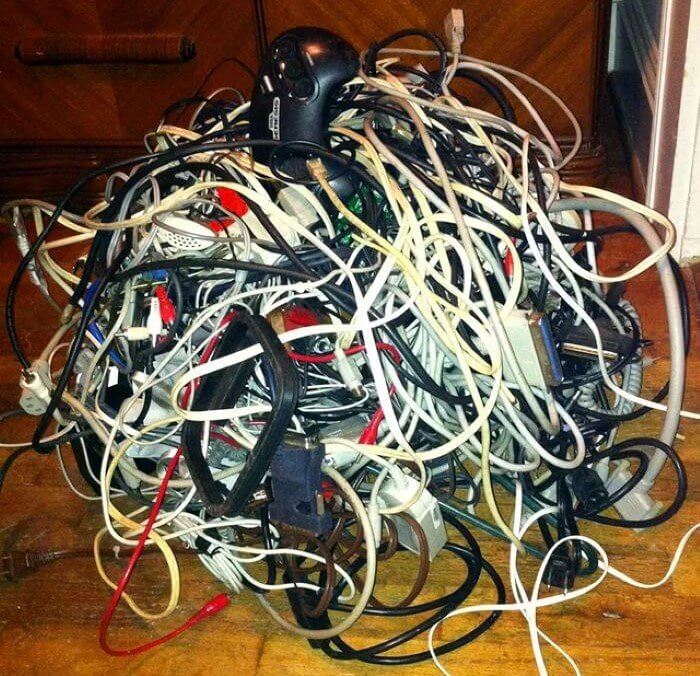 This simple step can save your electronics from potential harm. A well-organized system will save you time and effort spent searching for the correct component or untangling cables in the event of an emergency!
Put an End to Those Long, Hot Showers
It's tempting to reward yourself with a long, hot shower at the end of a long day, but doing so can result in increased water bills, dry skin, and even mold growth. To save money and keep your skin happy, aim for shorter, warm showers—five minutes is plenty. Avoid scalding hot water. Before stepping in, turn on the exhaust fan or open a window to improve ventilation and fend off mold!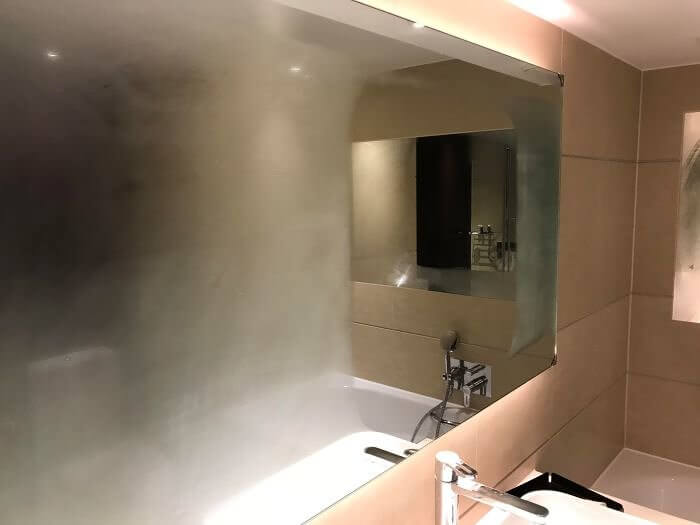 Therefore, in order to minimize mold development in your home, take shorter, more efficient showers. Keep in mind the importance of ventilation! That is the secret to keeping your bathroom looking nice and smelling fresh!
What Is Your Curtain Strategy for Winter?
During winter, keeping your curtains closed might seem like a way to stay cozy, but it can also mean missing out on natural warmth and light. Sunlight is a natural heat source that can help reduce your heating bills. Open curtains during the day to let the sun in, and close them at night to keep the cold out. This simple adjustment can make your home more energy-efficient and welcoming during the chilly months!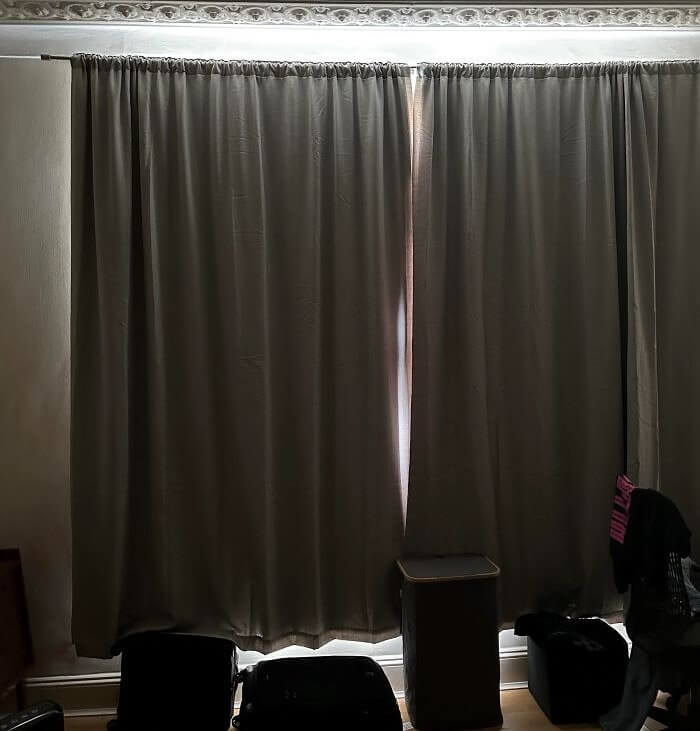 However, if you have a radiator underneath a window and you close the curtains, you are effectively blocking the heat from the radiator from reaching the rest of the room!
Dishwashing Efficiency: A Full Load Matters
While the sight of a pile of dirty dishes may be vexing, resist the temptation to run your dishwasher when it's only half full. This seemingly convenient act wastes both energy and water, undermining the eco-friendly benefits of your energy-efficient dishwasher. According to the EPA, this practice can save you approximately $40 annually on energy bills and reduce carbon emissions by 100 pounds—a win for your wallet and the planet!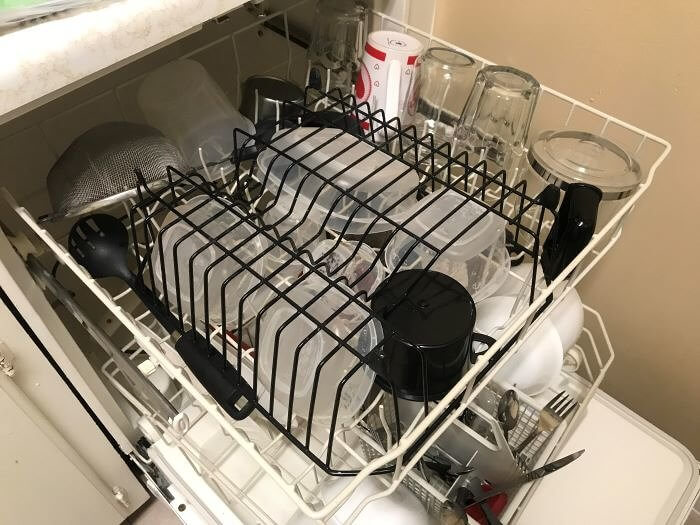 Always run a full load in the dishwasher and lightly scrape dishes with a spatula instead of washing them before placing them in the dishwasher to save money and water!
The Pitfalls of Overusing Drain Cleaners
Is Drano your first line of defense against a clogged drain? While chemical drain cleaners may come in handy on occasion, their continued use is not only counterproductive but also harmful to the environment and the plumbing system. Harsh chemicals like hydrochloric acid or lye are employed in these cleansers, and their byproducts can be toxic if handled improperly or in large quantities. Some can even damage your pipes!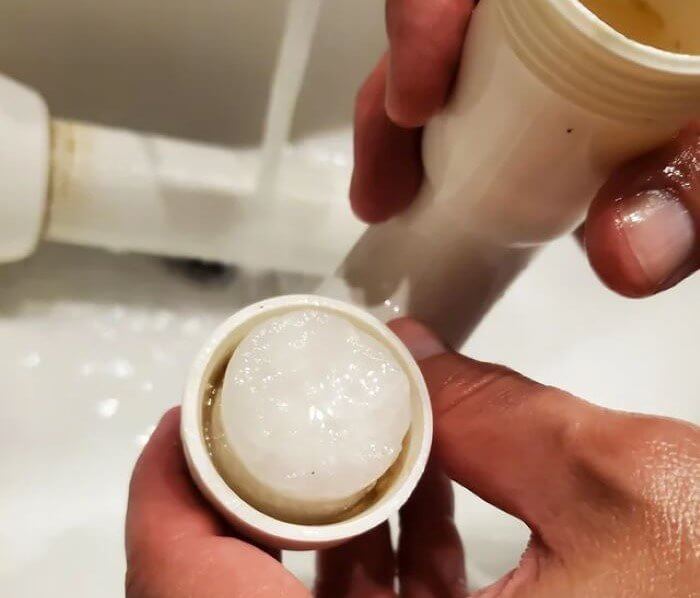 For a safer approach, try a mixture of white vinegar and baking soda followed by hot water, or use a handheld drain auger. If all else fails, call a plumber!
Are You Building Your Home Fund?
Even if you're good with money and have an emergency fund for unexpected job losses or medical bills, it's easy to forget about saving specifically for home-related surprises. This can catch you off guard when your furnace breaks down, or your refrigerator needs replacing. To avoid this, set up a house fund using any spare cash you have after covering your monthly essentials. Aim for 1 to 3 percent of your home's purchase price!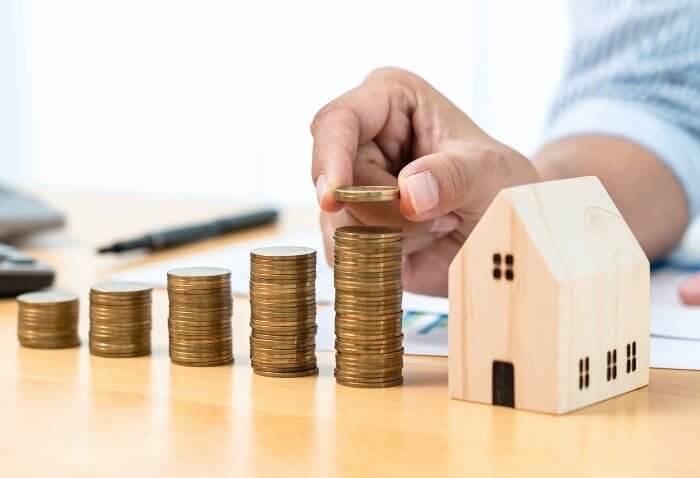 This fund will be a financial lifesaver when home-related expenses pop up. It ensures you're ready for unforeseen home costs without having to dip into your primary savings intended for other emergencies or future goals!
Keep Grease Out of Your Sink
One common habit that can spell disaster for your home is the careless disposal of kitchen grease. Pouring hot grease down the sink might seem convenient, but it's a recipe for plumbing problems. As time passes, the grease loses its heat and turns into a solid, which clogs your pipes and causes nasty blockages. The consequences can be costly and frustrating, often leading to expensive repairs and unpleasant backups in your kitchen!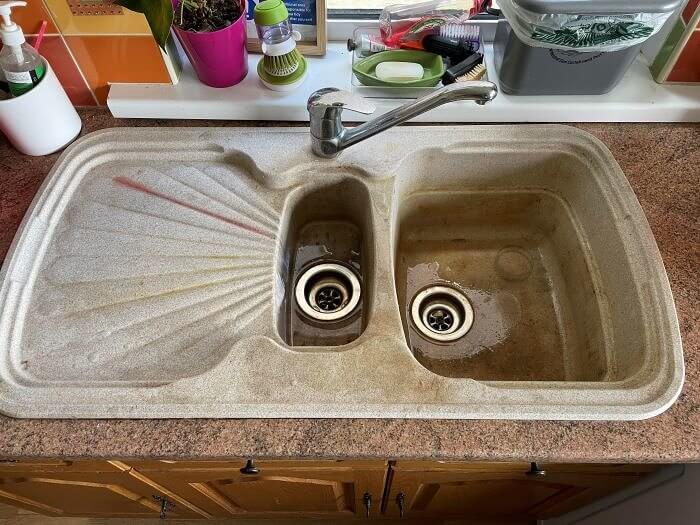 To avoid this mess, simply collect the grease in a container and dispose of it properly in the trash once it cools.  It's a simple adjustment that could end up saving you a lot of trouble!
Not Maintaining Your Gutters
Gutters often fade into the background of home maintenance, but their neglect can have dire consequences. Clogged gutters fail to divert rainwater effectively, leading to water damage, leaks, and even foundational woes. The buildup of dead leaves, other debris, and dirt leads to the formation of problematic challenges. In addition to these issues, dirty gutters provide ideal conditions for the growth of mildew and insects, both of which can cause serious health problems!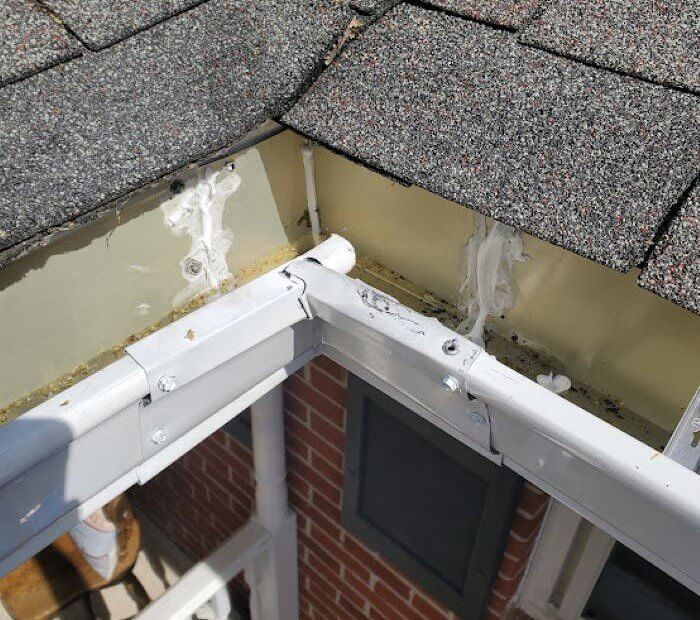 Regular gutter cleaning isn't just about protecting your home; it's also crucial for your family's health. Preventing pest infestations and mold growth is an often-overlooked benefit of this essential maintenance task!
Don't Leave the Tap Dripping
Dripping taps, often dismissed as a minor inconvenience, can have far-reaching consequences for both our homes and the environment. That persistent, rhythmic drip represents more than just an irritating sound; it symbolizes a wanton waste of our planet's most precious resource, water. Beyond the annoying noise, these seemingly insignificant leaks can lead to water stains, promote mold growth, and even compromise the structural integrity of your home! Better safe than sorry!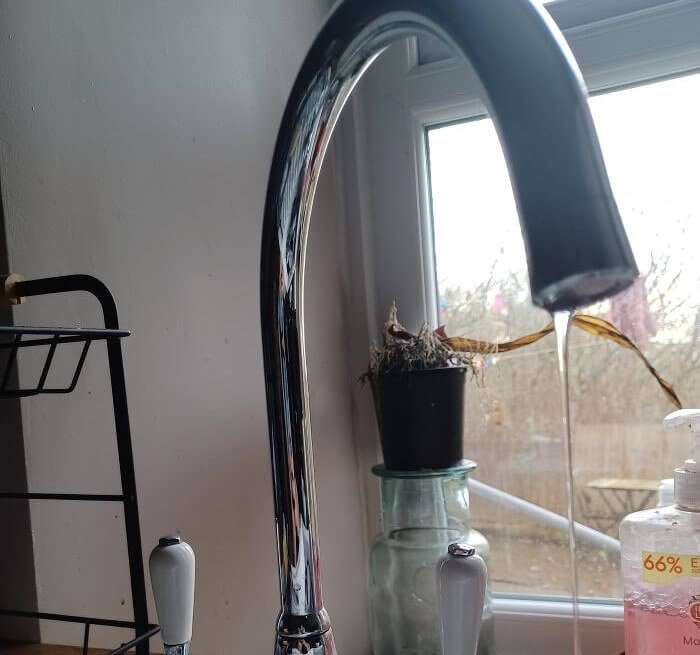 By taking immediate action to fix dripping taps, you not only conserve a vital resource but also safeguard your home from potential damage, ultimately saving both the environment and your wallet!
Mortgage Payment Delays
Paying your mortgage on time is a basic obligation, yet it's worth emphasizing its importance. Life's unexpected challenges may occasionally lead to a grace period from your bank, but do not let this become a habit. Consistent late payments get reported to credit agencies and can significantly damage your credit score. You can escape this trap by having funds automatically taken out of your account on a regular basis!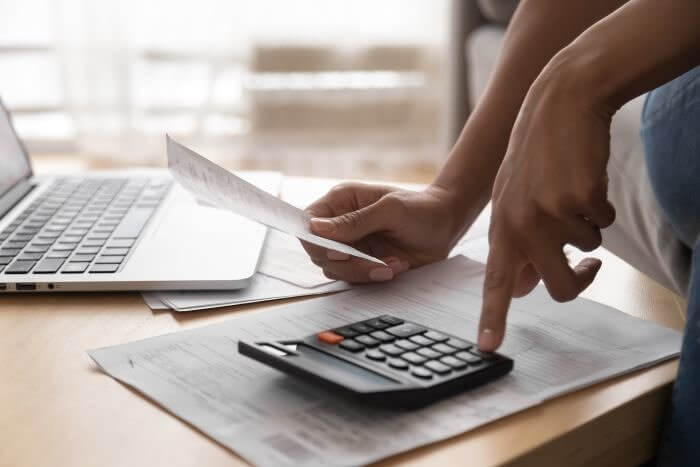 By setting up an automatic payment, you can be assured that your payments will always be made on time, protecting your finances and credit. And maintaining a good credit score starts with consistent, timely payments! 
The Dishwasher Also Needs Cleaning
Your dishwasher, the unsung hero of the kitchen, diligently cleans your dishes, but did you know that it requires regular cleaning, too? Over time, food particles, grease, and mineral deposits can build up inside the dishwasher, which can result in an unpleasant odor, lower efficiency, and even the possibility of mechanical failure. Neglecting this vital maintenance task can compromise the cleanliness of your dishes and disrupt your kitchen routine!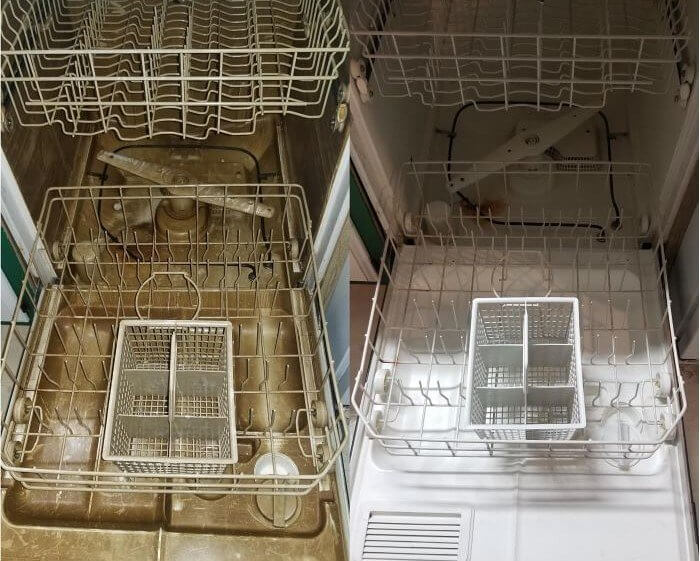 Dedicate time to cleaning your dishwasher regularly. By doing so, you ensure optimal performance, maintain hygienic standards, and prolong the appliance's lifespan, ultimately saving you both time and money!
Ignoring Lint Traps
Cleaning your dryer's lint trap may seem trivial, but neglecting it can have serious consequences. Lint buildup poses a fire hazard as it restricts airflow and can ignite under heat. Failing to clear the lint trap after each load increases the risk of a dryer fire. Make it a habit to clean the trap regularly, ensuring your home's safety. Additionally, clean the dryer vent and exhaust duct annually to prevent lint buildup and maintain optimal dryer performance!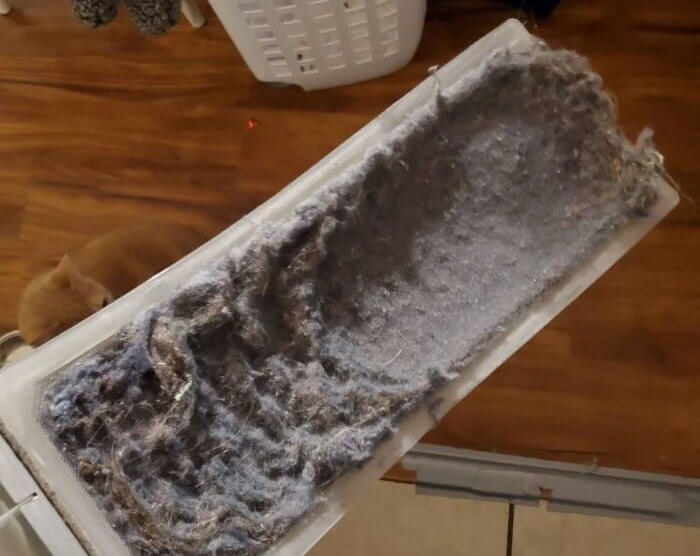 Prevent a potential fire hazard by consistently cleaning your dryer's lint trap and conducting annual maintenance on the vent and exhaust duct to keep your home safe and your dryer efficient!
Overgrown Trees: The Silent Threat to Your Property
While it may seem harmless to let trees grow unchecked on your property, doing so might cause a number of issues. During storms, overgrown branches can fall and cause damage to roofs, gutters, and electrical lines. They can also prevent other plants in your garden from receiving enough light to grow, stopping them from flourishing. Also, unhealthy, overgrown trees provide a breeding ground for a variety of pests and diseases!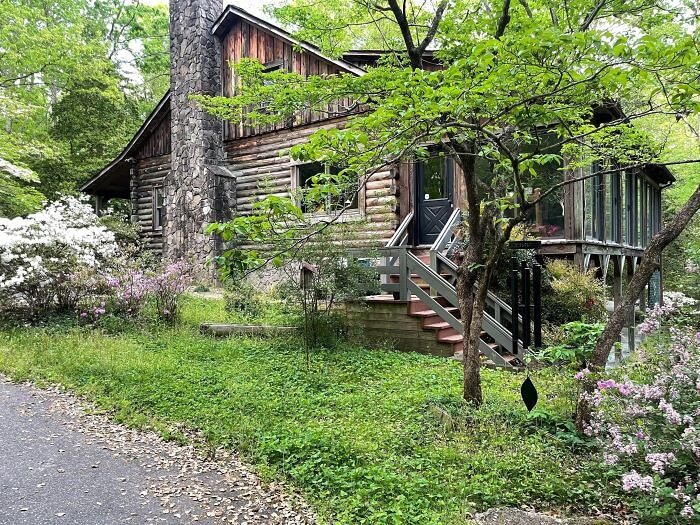 The risks posed by overgrown trees are too great to be disregarded. If you care about the health, safety, and appearance of your property, pruning and trimming should be a regular part of your maintenance schedule!
Don't Keep Extension Cords Everywhere!
Extension cords, while handy, can become a silent menace in our homes. Often, convenience lures us into placing them everywhere, transforming our living spaces into potential danger zones. Snaking across rooms, under carpets, or overloaded with too many devices poses a hidden electrical hazard. Trips, falls, and electrical fires are just a few of the risks. Yet many continue this habit, unaware of the lurking danger! Beware of the smell of fish in your home, it can mean an electrical fire!
It's time to reevaluate your reliance on extension cables, finding alternatives that are both safer and more aesthetically pleasing. Your family's security at home depends on it!
The Front Door Slam
The habit of slamming the front door may seem inconsequential, but its effects resonate far beyond the initial noise. Repeatedly slamming the door can lead to costly consequences. Over time, it strains the door's hinges and frame, potentially causing structural damage. This can lead to drafts, reduced energy efficiency, and security vulnerabilities. Moreover, the cacophony can disrupt your household's peace and even annoy neighbors. To mitigate these issues, make a conscious effort to close the door gently!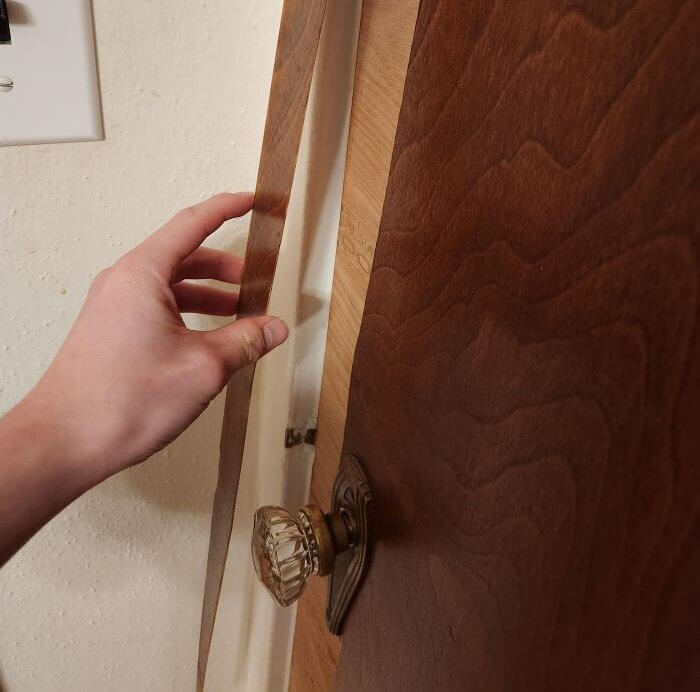 Install door closers or dampeners to prevent excessive force. Not only will this extend the life of your door, but it also promotes a quieter, more harmonious living environment!
Dryer Lint Build-Up
Each time you dry your clothes, tiny fibers accumulate in the lint trap and vent, creating a highly flammable environment. The U.S. Fire Administration reports that over 2,900 home fires originate from clothes dryers annually, causing injuries, deaths, and substantial property damage. Moreover, clogged vents impede airflow, making your dryer work harder and less efficiently, ultimately leading to higher energy bills. Additionally, trapped moisture can foster mold growth and cause damage to your home's structure!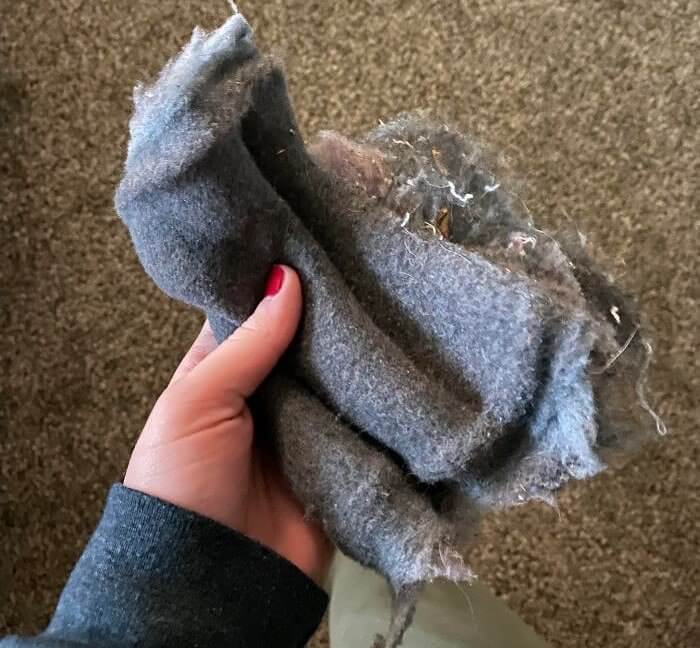 Regularly cleaning the lint filter and inspecting the vent system for blockages is crucial. It's a small effort that goes a long way toward safeguarding your home, reducing energy costs, and preventing potential fire hazards!
The Weighty Consequences of Hanging Dry Cleaning on Door Handles
In the rush of daily life, draping dry cleaning over a doorknob seems like a convenient choice. However, this seemingly harmless habit can lead to unforeseen damage. The combined weight of only a few pairs of trousers and shirts may be close to 10 pounds, putting undue stress on the doorknob and even the hinges. Over time, this can pull the door out of alignment, leading to costly repairs!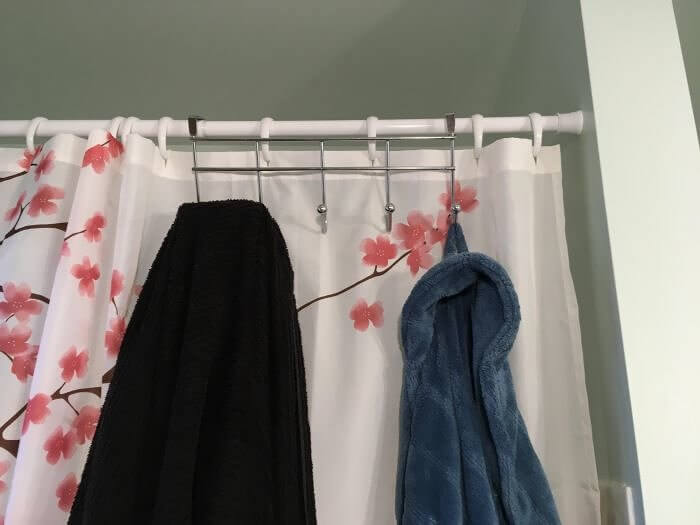 To preserve both your door and your wardrobe, consider investing in a sturdy clothing rack or designated hooks. This small change can prevent big headaches down the line! 
The Art of Gentle Mixing: Avoiding Paint Pitfalls
When it comes to painting, the habit of vigorous stirring might seem like the path to perfection. However, it can lead to disastrous results. Excessive mixing can result in the formation of air bubbles inside the paint as well as a change in the paint's consistency. This can lead to uneven application and an unprofessional finish. While it's tempting to shake that paint can vigorously, a more measured approach is essential for flawless walls and surfaces!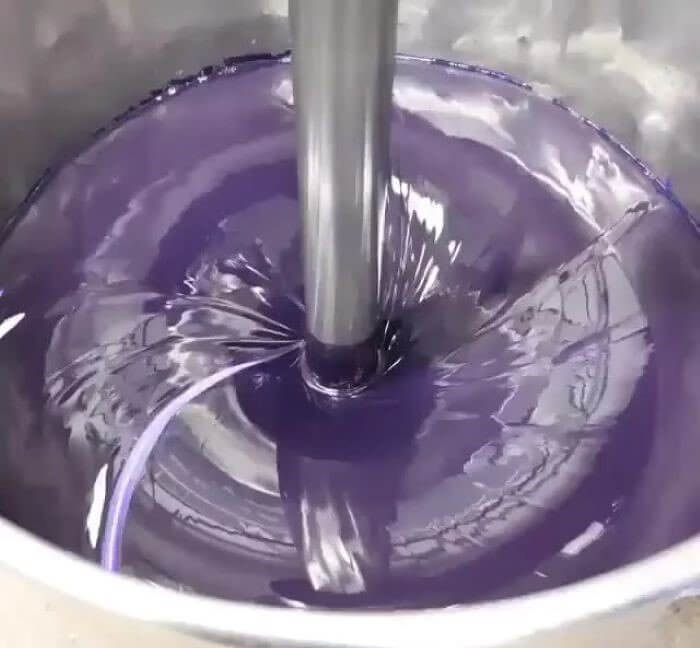 To maintain the integrity of your artwork or home projects, remember that patience is key. Gentle, consistent mixing ensures smoother results and a more satisfying finish!
Loose Electrical Outlets
Electrical outlets that are not securely fastened can be a time bomb that is hidden in plain sight within our houses. These seemingly harmless fixtures, when left unattended, can lead to a myriad of dangers. They pose a danger to connections and can cause electrical shocks, fires, and appliance damage through arcing and sparking. The issue often starts small but can escalate quickly. Ignoring loose outlets is a risk too many take!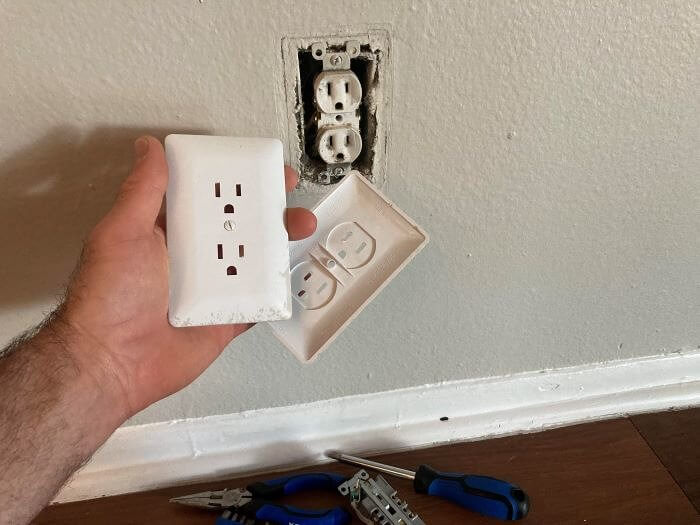 Safeguard your home by promptly addressing loose outlets. Tighten connections or seek professional help. It's not much of an effort, yet it could save your life from serious electrical dangers!
Take a Look at Your Toilet Brush
Cleaning the bathroom is a chore most of us dislike, but neglecting to sanitize your toilet brush afterward is a common yet unwise habit. After scrubbing the toilet bowl, these brushes are often left dripping with germs, bacteria, and lingering odors. Over time, this can lead to a breeding ground for potential health hazards. Plus, if you don't clean them or replace them often, they'll look bad and smell worse!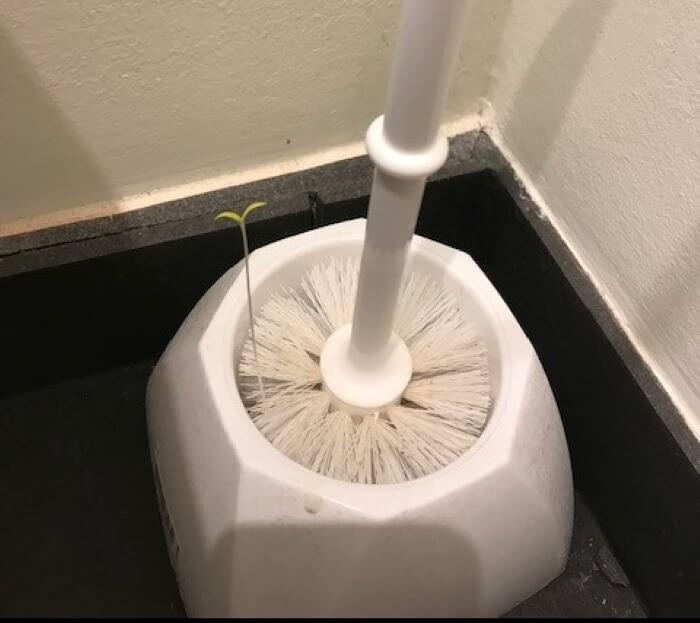 Take a few extra moments to sanitize your toilet brush after each use. It's a small step that can have a significant impact on maintaining a hygienic and healthy bathroom environment!
Protect Your Wooden Floors
Wooden floors lend charm and warmth to our homes, but they're also susceptible to water damage, a peril many underestimate. Whether it's excessive moisture during cleaning or leaving standing water unattended, the consequences can be dire. Over time, water can warp, stain, or even rot the wood, leading to costly repairs or replacement. Neglecting this vulnerability can turn your beloved wooden floors into a source of frustration and financial burden!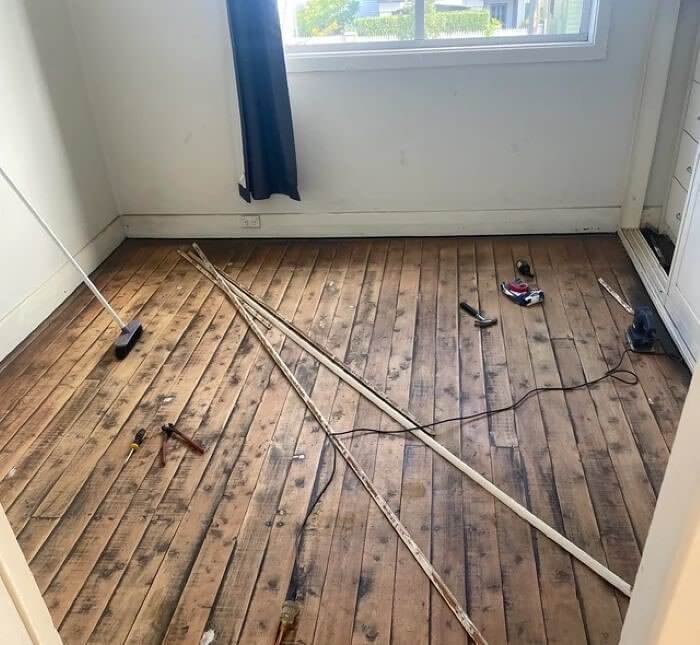 Safeguard your wooden floors by promptly cleaning up spills and minimizing water exposure during cleaning. A little care today can preserve the beauty and longevity of your flooring tomorrow!
The Forgotten Washer Load
Amid our busy lives, it's easy to overlook the freshly laundered clothes sitting forgotten in the washing machine. Yet, this seemingly innocuous habit can lead to wrinkles, odors, and even mildew growth on your clean garments. Neglecting to promptly remove them not only compromises their freshness but also increases the laundry workload and energy consumption when you must wash them again. It's time to break this cycle of forgetfulness!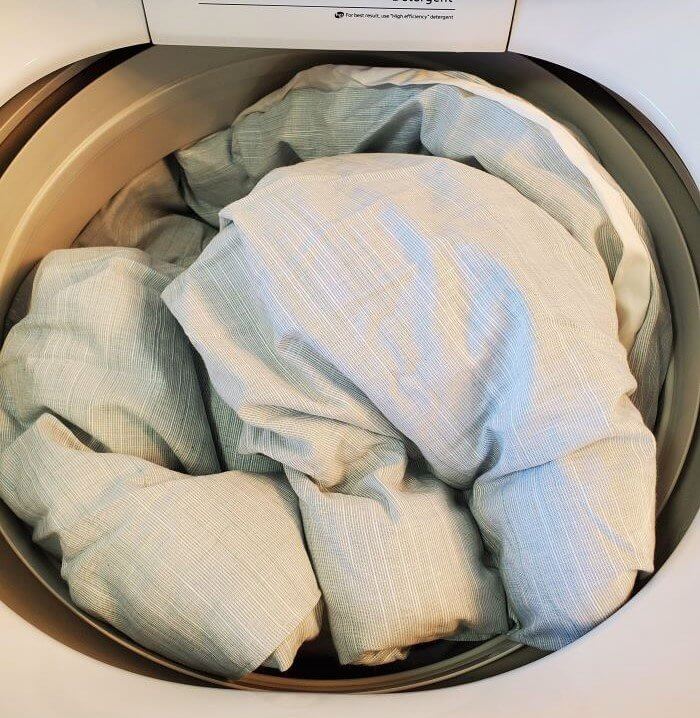 Make it a habit to promptly retrieve your clean clothes from the washer. Your clothes will stay fresher, you'll save time, and you'll reduce your energy footprint in the process!
The Mulching Mistake
Many homeowners have bad mulching habits they do not even realize they have. While mulch can enhance your landscaping, it can also pose a threat to your home's foundation. Also, applying mulch too close to the home will cause it to retain moisture, which can create an environment where pests, like termites, thrive. This can lead to costly structural damage over time, compromising your home's stability, safety and enviroment!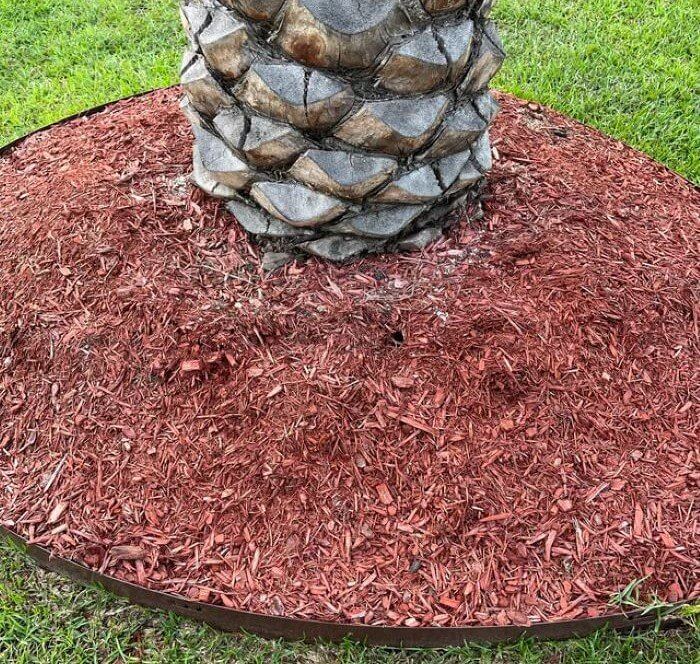 Avoid this problem by keeping a mulch-free zone around your house's foundation. Opt for other landscaping options or keep mulch at a safe distance to protect your home's integrity!
The Vital Role of Clean HVAC Filters
One easily overlooked habit with far-reaching consequences is neglecting the maintenance of HVAC filters in your home.  These filters will invariably become clogged over time as a result of the accumulation of dust and other particles, which can have a negative effect on the quality of life in your living area. A clogged filter restricts airflow, forcing your HVAC system to work harder, which not only drives up energy bills but also shortens the system's lifespan!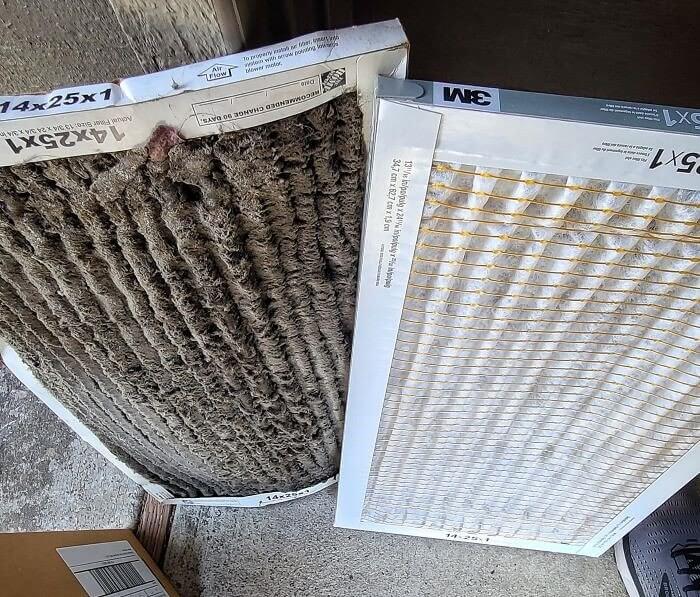 Regularly replacing or cleaning your HVAC filters is a simple yet crucial step in maintaining a healthy and energy-efficient home environment. This practice ensures optimal system performance and cleaner, fresher air for your household!