Many of us may have great ideas when it comes to starting new businesses but getting the financial backing to make those ideas a reality is easier said than done. And that's where "Shark Tank" comes in! "Shark Tank" is an American reality business show that first aired on ABC in 2009, and viewers have enjoyed 14 seasons of this intense yet inspiring show so far. Thousands of entrepreneurs have had the chance to live their business dreams, but impressing the panel of bloodthirsty "Sharks" and getting them to part with a chunk of their hard-earned dollars is a difficult undertaking. Here are 25 business ideas that hit the jackpot on the popular TV series "Shark Tank!"
Doorbot
The video doorbell "Doorbot" is one of the most infamous (and successful) rejected products on Shark Tank. The sharks' infamously cold reception of the startup led to its eventual sale to Amazon for roughly $1 billion. The idea for a video doorbell that can be accessed via an app on any smartphone was initially introduced on the program by Jamie Siminoff. Kevin O'Leary was the only Shark to invest in Jamie in exchange for 10% of the firm.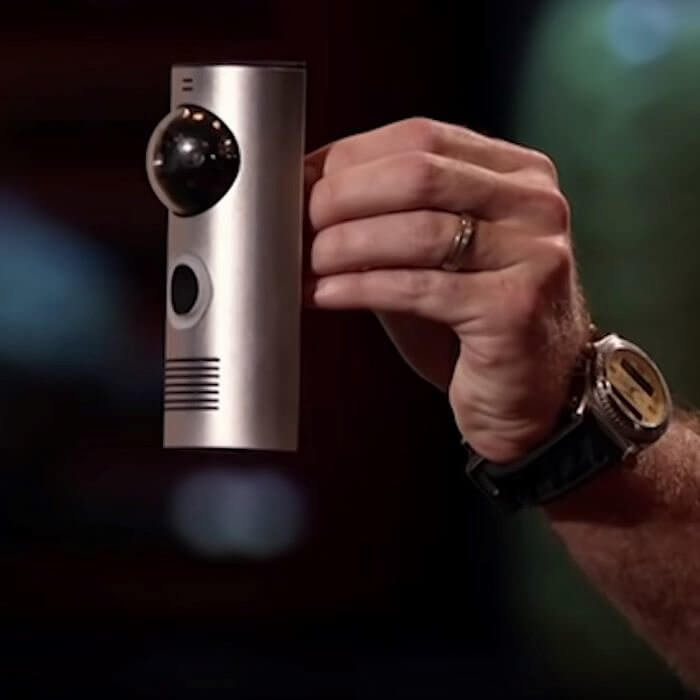 The other sharks had declined to invest out of worry about the company's survival. Since Amazon bought the company, profits have doubled, at the very least.

Bombas
The co-founders of the sock firm "Bombas" received a $200,000 offer from Daymond John for a 17% share in the company in a season 6 episode. The company's lifetime revenues are estimated at $225 million. Bombas co-founders David Heath and Randy Goldberg were motivated to design the most comfortable sock possible thanks to a Facebook post that claimed socks were the most requested garments at homeless shelters. After their pitch, John was determined to invest.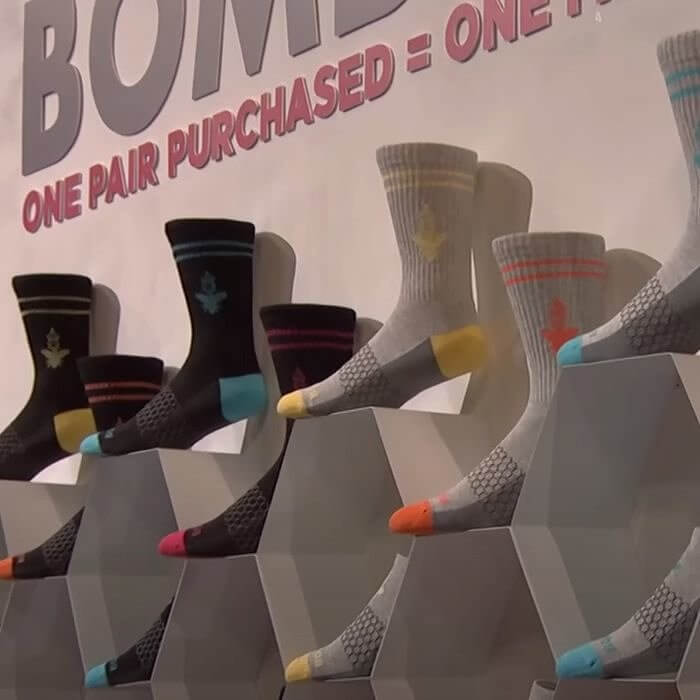 They also pledged to donate a pair for each pair of socks they sold. "Bombas" became one of John's top three most profitable "Shark Tank" investments.At CNBC's iConic conference in 2017, Krause told Make It, "What I learned is if you're unprepared, you're the bait." The sharks are ruthless when it comes to money.
Scrub Daddy

The sponge manufacturer "Scrub Daddy" has generated $209 million in sales since its founding. However, according to "Scrub Daddy" creator Aaron Krause, he was well-prepared for his season 4 "Shark Tank" interview. Greiner offered Scrub Daddy $200,000 for a 25% ownership in the business on the hit show when Krause made his appearance.Grenier went on to say that "Scrub Daddy" was one of her "best investments" on the program.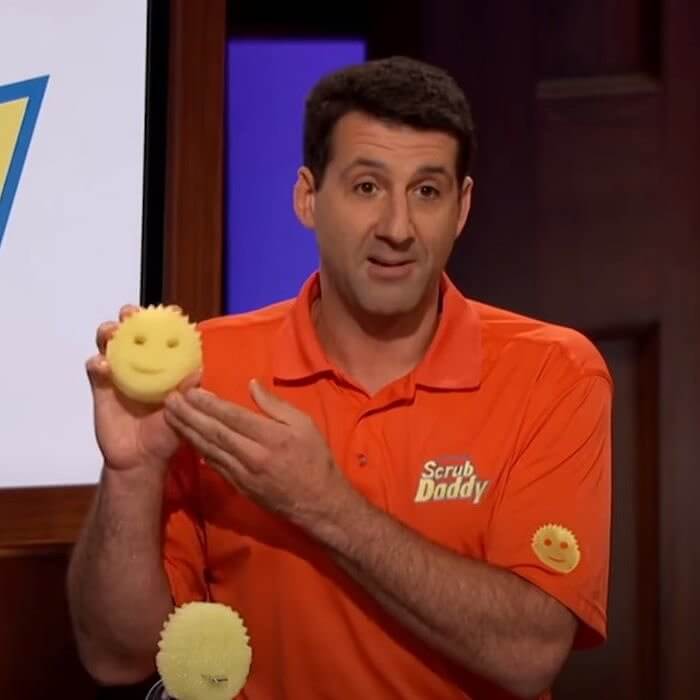 At CNBC's iConic conference in 2017, Krause told Make It, "What I learned is if you're unprepared, you're the bait." The sharks are ruthless when it comes to money.

Squatty Potty
Since 2011, sales of "Squatty Potty," a toilet footrest that promotes "healthy toilet posture" to alleviate and prevent constipation, have reached $164 million. Squatty Potty's founder, Bobby Edwards, said he wanted to assist his mother with her constipation issues, so he came up with the "Squatty Potty" concept. He said, "There was nothing out there on the market that we could find to help us solve the problem." "So we did it ourselves."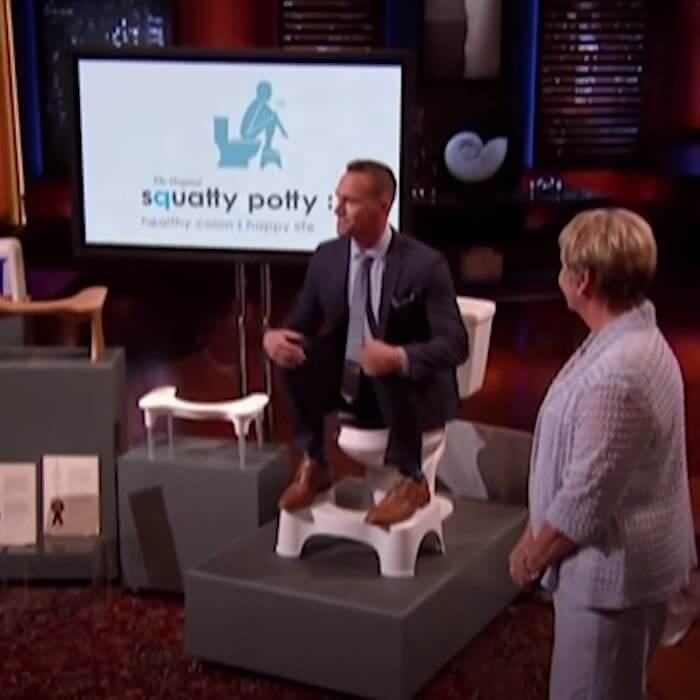 Greiner gave Squatty Potty $350,000 in exchange for 10% ownership in the company when he presented his concept to the "Shark Tank" panel in season 6.

Simply Fit Board
Greiner made another profitable investment in the "Simply Fit Board." This balance-board exercise tool has generated $160 million in lifetime sales. Greiner offered Gloria Hoffman and Linda Clark, its mother-daughter co-founders, $125,000 in exchange for a 20% ownership in Simply Fit Board in a season 7 episode that aired in November 2015. According to Hoffman, Simply Fit generated $1.25 million in sales in only 24 hours after the show aired.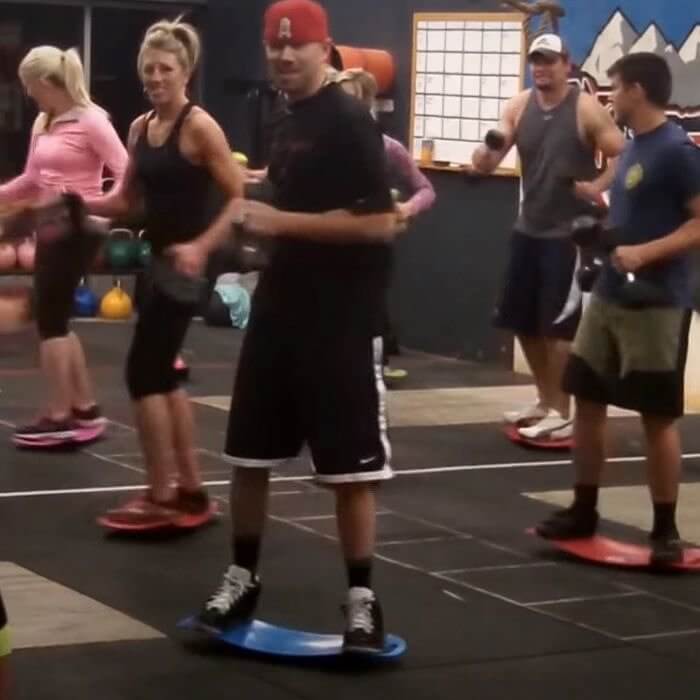 Greiner disclosed a partnership between the "Simply Fit Board" company and Walmart in 2016, resulting in the device being sold at every store in the nation.

The Original Comfy
Since its inception, "The Original Comfy," a firm that markets a variety of products that combine elements of a blanket and a sweatshirt, has generated revenue of $150 million. Barbara Corcoran referred to the founders' "Shark Tank" proposal as her "favorite pitch" during the show's ninth season. "All they had was a sweatshirt-blanket contraption with a hood; I thought they were crazy," Corcoran said. But that didn't stop her from investing.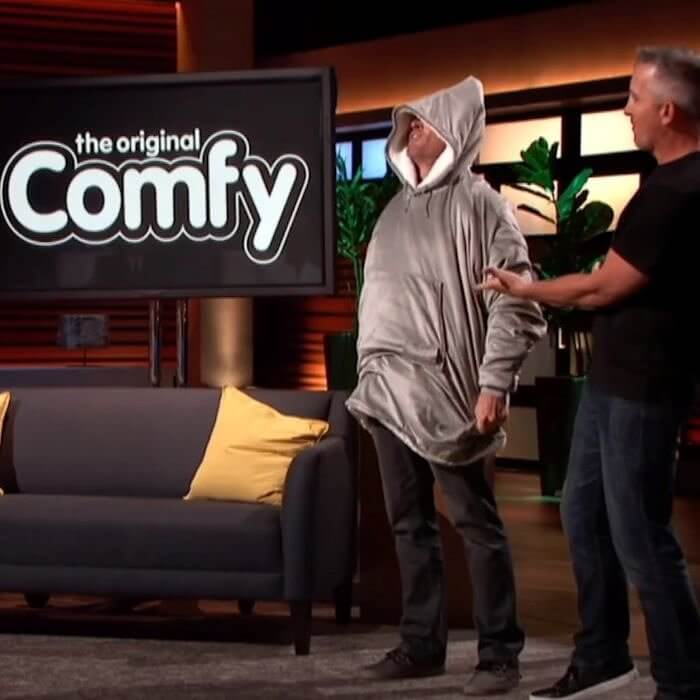 In the end, Corcoran was convinced that the product had the potential to become extremely popular, and she made an offer of $50,000 in exchange for a thirty percent ownership in the firm.
Tipsy Elves
Since 2011, "Tipsy Elves," a retailer of ugly Christmas sweaters, has generated $125 million in revenue. "Tipsy Elves" was the "Shark Tank" investment that Robert Herjavec cited as his most lucrative. Herjavec said, "I didn't bet on the product; I bet on the men." They quit their safe, well-paying positions to market offensive, tacky Christmas jumpers online. Anyone with the nuts to do that really has to believe in the concept.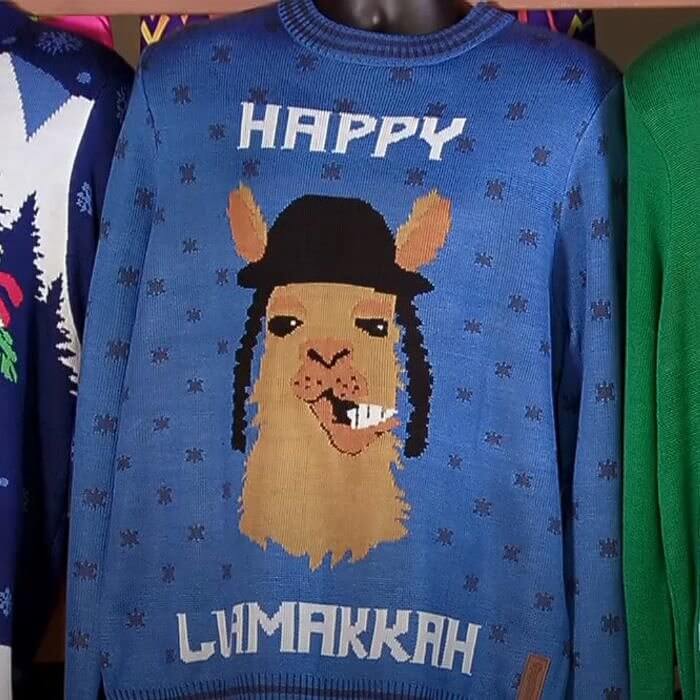 In the episode of season 5 that aired in December 2013, Herjavec offered the company's founders $100,000 in exchange for a 10% ownership stake. A brave call!

The Bouqs
The owners of "The Bouqs," an online retailer of floral bouquets, received no bids during their presentation on season 5 of "Shark Tank," which aired in May 2014. However, Herjavec eventually invested in the business. "Robert Herjavec reached out to me three years after the show to ask if we could do the flowers for his upcoming wedding," The Bouqs co-founder John Tabis reported. When he came to see her, Tabis didn't disappoint.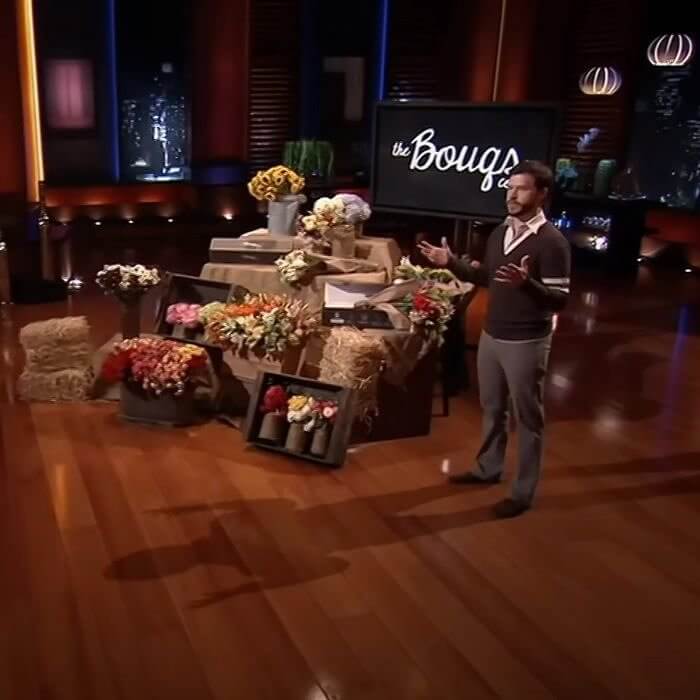 Herjavec stated this in a blog article for "The Bouqs." "So I participated in their final round.$24 million was raised." Since its debut, Bouqs has generated sales of $100 million.

Sleep Styler
Greiner was drawn to the heat-free hair roller startup "Sleep Styler" when it appeared on "Shark Tank" during season 8. "I knew I would be able to help founder Tara Brown get this product out on the market in a fast and all-encompassing way where the Sleep Styler would become a household name within a year," Greiner said. "I had a fantastic concept in mind after five minutes of watching Tara pitch."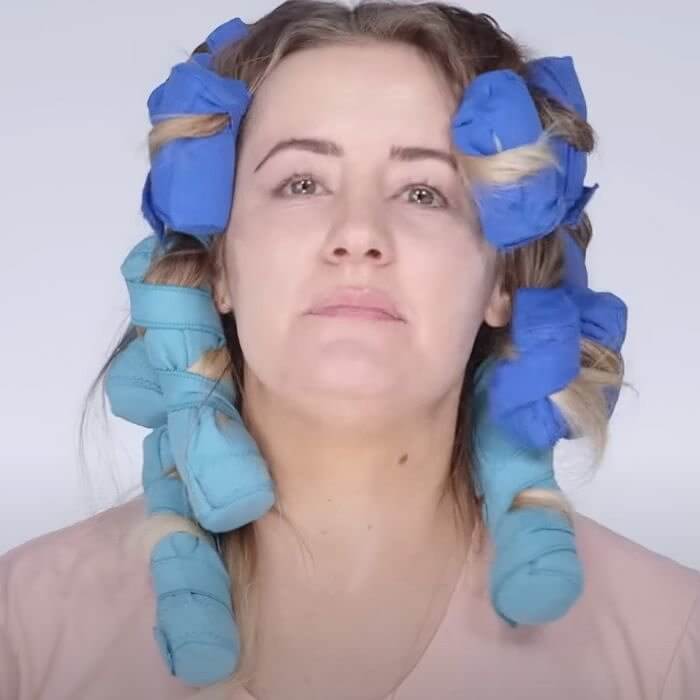 In a March 2017 episode, Grenier offered Brown $75,000 in return for a 25% ownership part in the business. In total, "Sleep Styler" has sold $100 million.
Lovepop
Kevin O'Leary made a $300,000 offer to Wombi Rose and John Wise, the co-founders of "Lovepop," a seller of pop-up greeting cards, when they made an appearance on season 7 of "Shark Tank" in December 2015. Since its debut, Lovepop has generated $80 million in revenue. Rose and Wise were studying naval architecture and had a passion for ship design before they founded "Lovepop." "It's exactly the same way you design a ship," Rose said.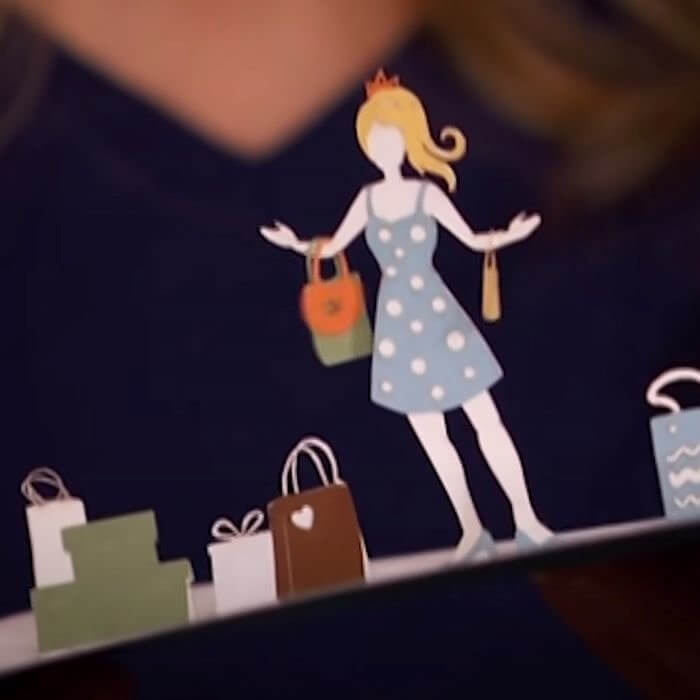 "You take a three-dimensional form and cut it into planes." "You draw lines where those planes connect, then you cut out the parts and put them together by hand."

Cousins Maine Lobster
Their performance during an episode of "Shark Tank" from season 4 featuring the seafood truck company "Cousins Maine Lobster" fundamentally altered their company, according to co-founders Sabin Lomac and Jim Tselikis. Tselikis referred to Barbara Corcoran, who handed them $55,000 in return for a 15% ownership in the business, saying that "Barbara's influence on the company was felt from day one." The company has had lifetime revenues of $65 million.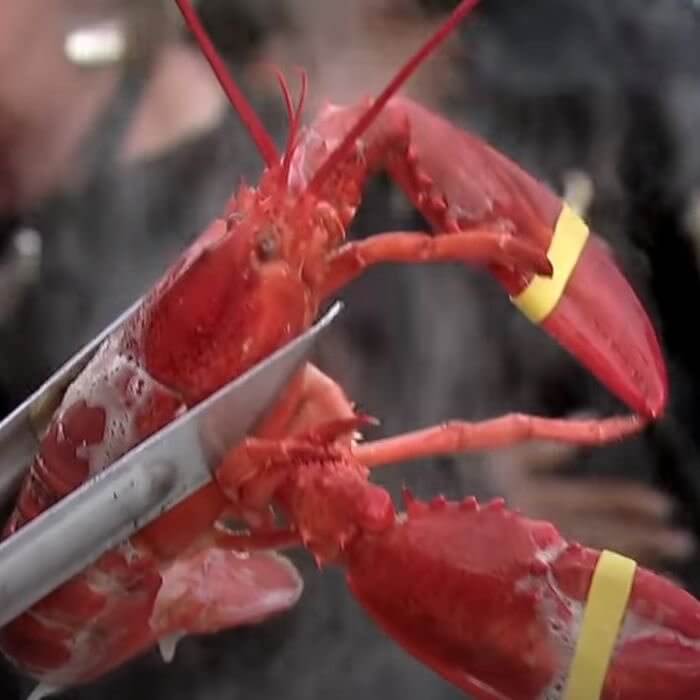 The mobile lobster shacks were everywhere in Southern California in a matter of months when we were able to expand our fleet from one truck to two, then to four.

Safe Grabs
The silicone mats produced by "Safe Grabs" are microwave, dishwasher, and tableware safe. Silicone, used to make the mats, is both heat-resistant and non-stick. Cyndi Lee, the creator of the "Safe Grabs" device, was inspired to make it when she burnt her palm retrieving a dish from the microwave. The mats sold by Safe Grabs are made to eliminate the possibility of this happening. The mats' rough surface provides traction for dishes.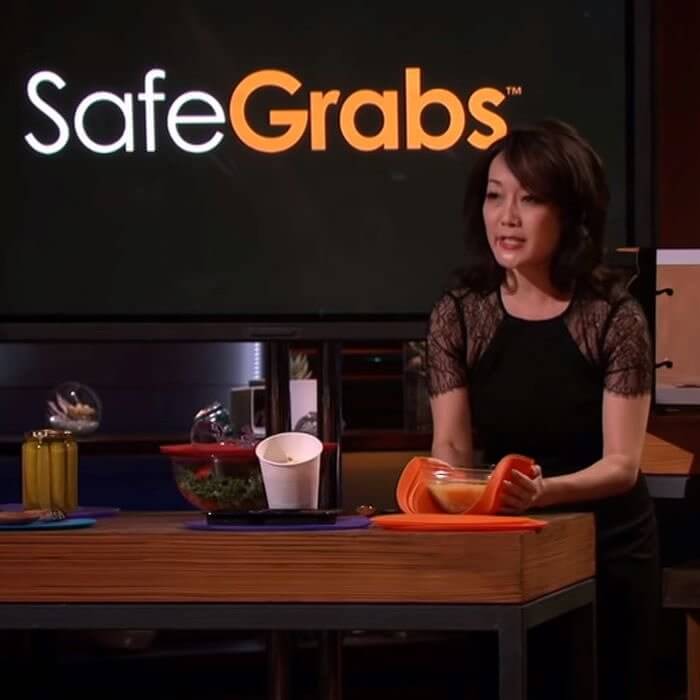 The rough surface also prevents them from sliding about. They can be trimmed to fit any microwave and can be used safely in the dishwasher.

Grace and Lace
"Grace and Lace" is a firm that specializes in the manufacture of clothing and accessories for women and was established by Rick and Melissa Hinnant. "Grace and Lace" caters to ladies of varying heights, weights, and body types by providing a comprehensive selection of fashionable apparel, footwear, and accessories at reasonable prices. The goal of Grace and Lace is to equip ladies with fashionable, high-quality clothing that not only enhances their appearance but also boosts their self-esteem.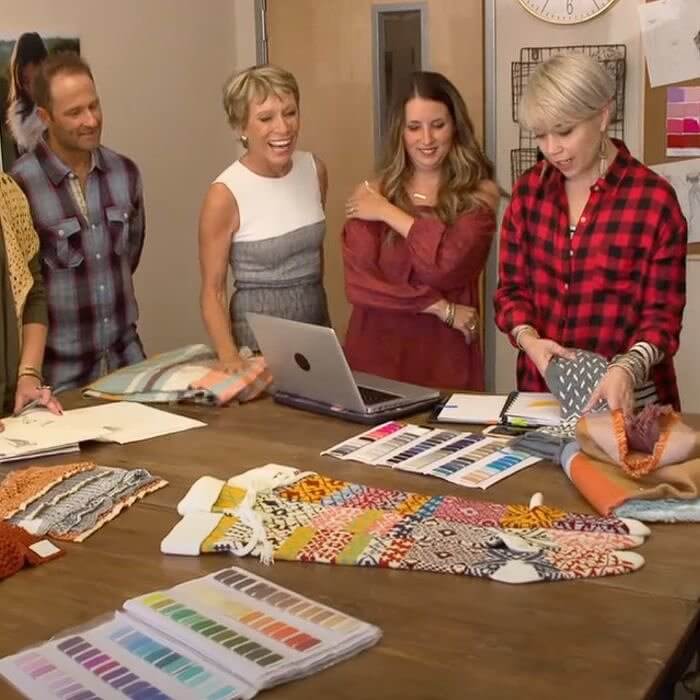 "Grace and Lace" are rushing headlong toward their goals. Sales have increased to $19 million, and the company has expanded into several additional product categories.

ReadeREST
The "ReadeREST" is a magnetic pocket clip that attaches to the front of your shirt and allows you to hang your glasses there. Rick Hopper, who frequently lost his reading glasses, was the one who came up with the idea. Hopper went on to create the company. One of the most famous Shark Tank success stories is "ReadeREST." Since then, the business has introduced readers to its product line. It now generates $5 million a year.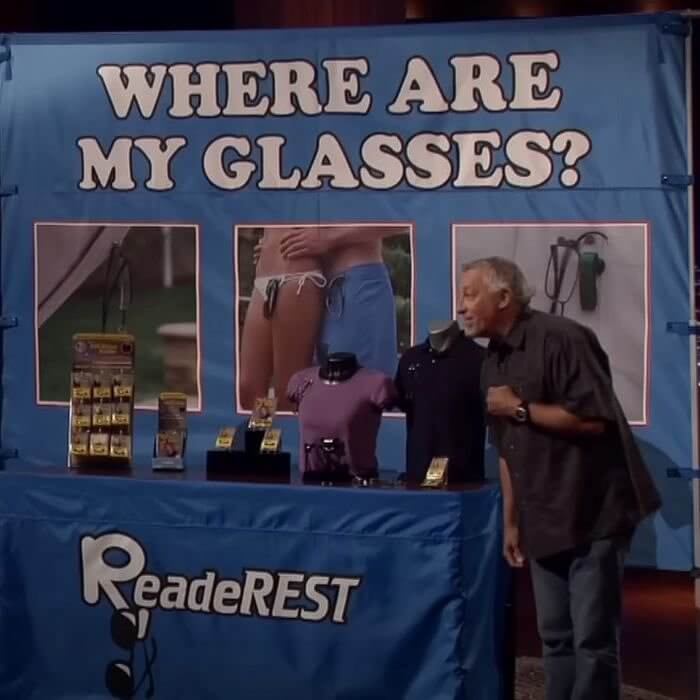 "ReadeREST" is a product that was developed as a solution for those who are prone to losing their eyeglasses. They have helped millions o people across America.

Manscaped
The brand, "Manscaped," specializes in personal hygiene and grooming products for men and is available worldwide. Paul Tran is credited with having established the company in 2016. Both Josh King and Steve King are involved with the firm as investors and brand managers, respectively. This company's total revenue for the year 2021 was $297.1 million. The projections for this company's revenues in January 2023 indicate that they may reach up to $500 million.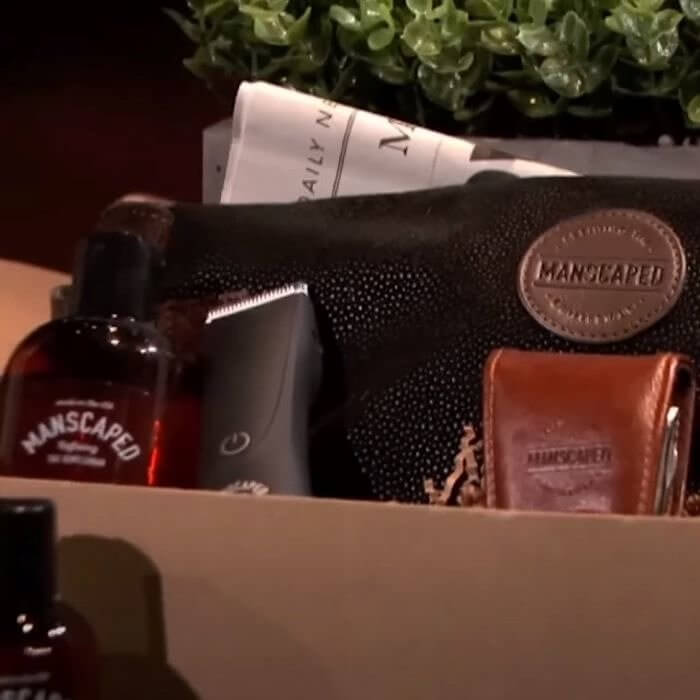 During episode 4 of season ten of "Shark Tank," Lori Greiner and Mark Cuban invested $500,000 for 25% of the company. It has been growing ever since.

Red Dress Boutique
Women's "Red Dress Boutique" is a cutting-edge fashion label known for its reasonable prices and fashionable, on-trend womenswear. In 2008, Diana and Josh Harbour established their business. The firm's founder went into the shark tank and asked for $600,000 in exchange for 5 percent of the company. For an investment of $1.2 million, Mark Cuban and Robert Herjavec receive 20% ownership of this clothing line. The company's yearly revenues were $29 million as of January 2023.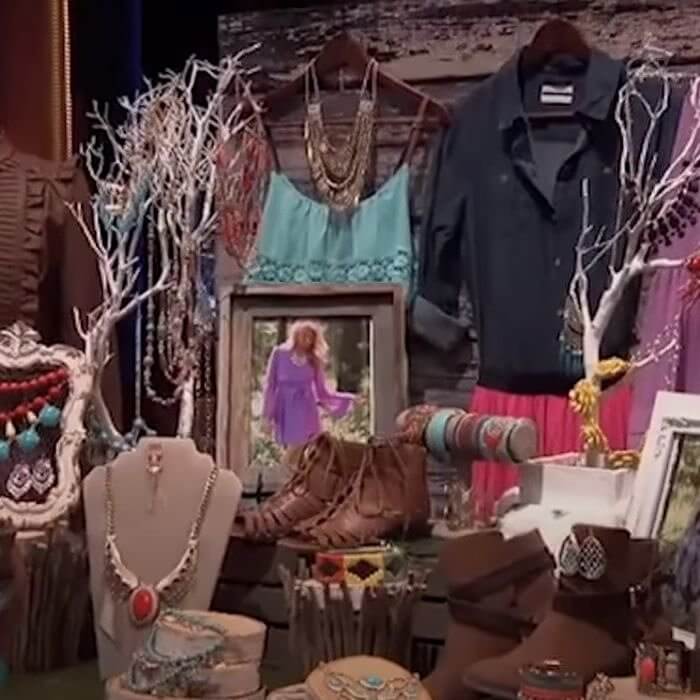 The red dress effect is a phenomenon where a woman is seen to be more sexually attractive while wearing red apparel, such as a red dress, than when wearing other colors.

Bermies
The clothing company "Bermies" specializes in swimsuit attire. The company makes and sells children's and women's swimwear as well as accessories for everyday use. Uki Deane founded this startup in 2016. The entrepreneur requested $200,000 for 20% stock from the shark after appearing on Shark Tank. This business, however, did not receive funding on Shark Tank. The company's lifetime revenues were $50 million as of January 2023. Sometimes the sharks get it wrong.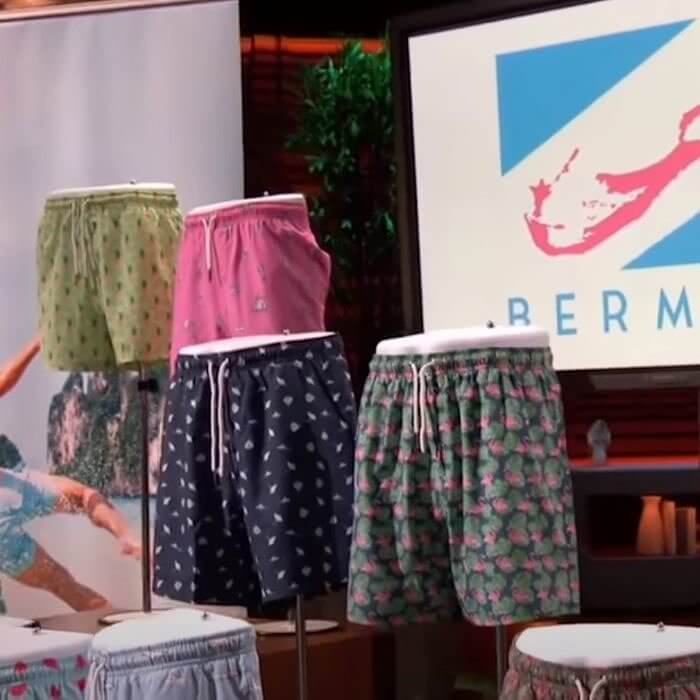 These days, recycled plastic bottles are used to make the swimwear. They have expanded the line to include Hawaiian shirts, pants, shirts, lounge pants, hoodies, and jackets.

Everytable
The startup "Everytable" offers healthy and reasonably priced meals. Sam Polk and David Foster established the firm in 2015. Sam and David went on an episode of "Shark Tank" and offered the investors $1 million in exchange for 5% of the company. Rohan Oza put $1 million into the business in exchange for 10% ownership. This company's yearly sales is projected to reach $50 million as of January 2023, up from $47 million in 2021.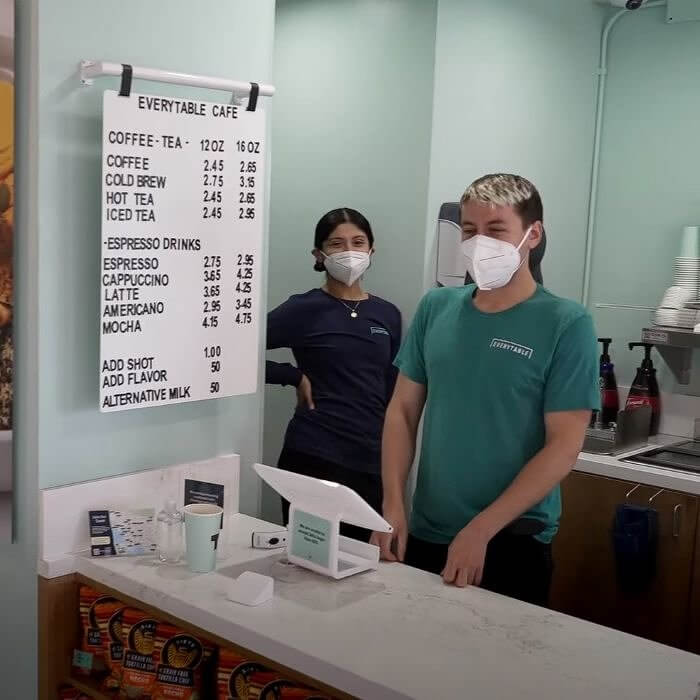 When "Everytable" made its debut on Shark Tank, it had a $10 million valuation. "Everytable" is a proudly mission-driven business that has had tremendous success.

Vade Nutrition
The firm behind the protein-rich "pouch" product is called "Vade Nutrition." Joe Johnson and his wife Megan established the company in 2016. When they went on "Shark Tank," they wanted $250,000 for a 10% stake in the company. Mark Cuban and A-Rod each put up $700,00 for a 40 percent stake in the business. The company's yearly revenue reached $6 million by 2022, and by January 2023, it had reached $32 million.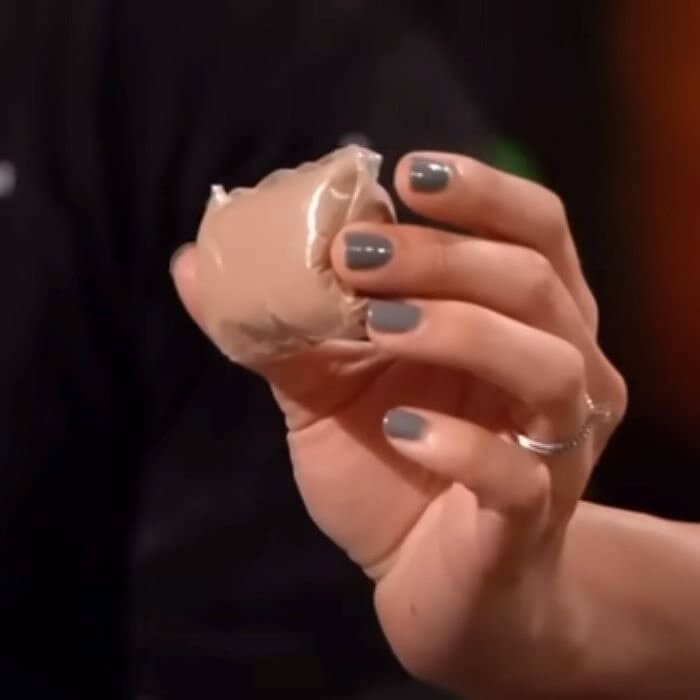 After the deal was accepted on "Shark Tank," Mark and Alex, the investors, provided little to no assistance in developing the company or increasing the profits.

Getaway House
The compact cottages offered by "Getaway House" are perfect for weekend getaways or longer trips. This firm specializes in designing wooden homes that can be easily relocated thanks to their towable construction. Tiny dwellings are made available to clients in a variety of settings. This firm attracted $81 million in financing by the year 2021. The firm is projected to earn $30 million in yearly sales as of January 2023.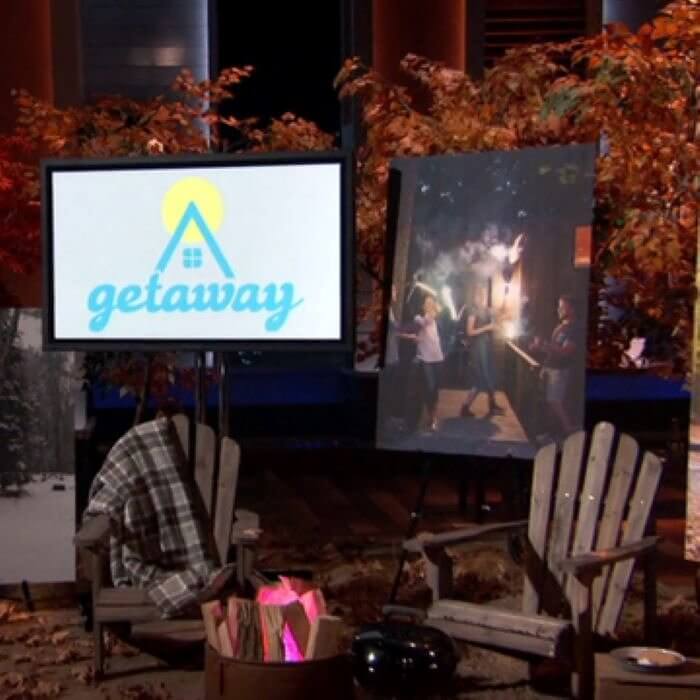 The "outposts" that Getaway constructs are clusters of small cabins situated in natural areas within a two-hour drive of major cities like Atlanta, Austin, Los Angeles, and New York.

Bug Bite Thing
The "Bug Bite Thing" is an insect bite suction gadget sold by a Florida-based retail firm. Bug bites can be soothed with the use of this gadget. In 2018, co-founders Ellen McAlister and Kelley Higney established their business. This firm's revenue was predicted to reach $2 million in 2019. Lori Greiner put $150,000 into the business in exchange for 10% ownership. In episode 11 of Shark Tank Season 14, Lori disclosed that the company's annual revenue is $25 million.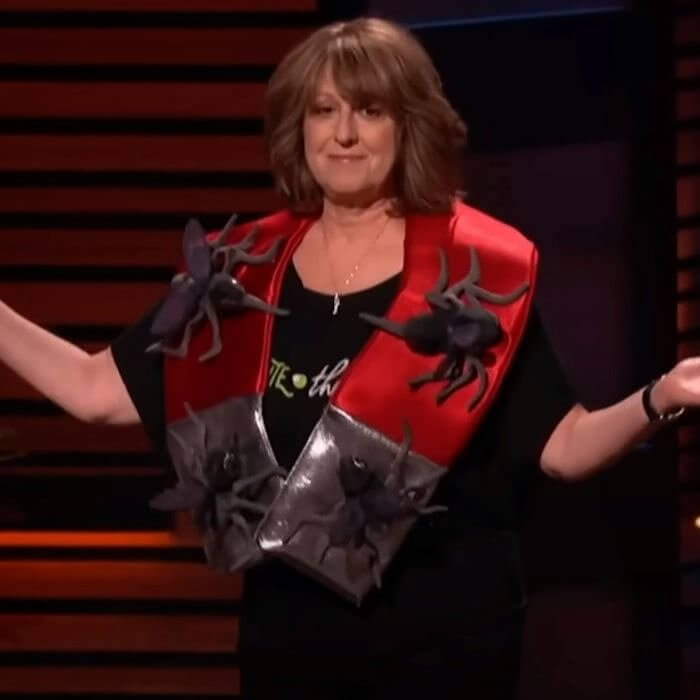 There are currently 30,000 big retailers carrying "Bug Bite Thing." The business is also expanding internationally; it now sells its wares in 34 different nations.

Sseko Designs
Ben and Liz Bohannon established "Sseko Designs" in 2009 as an apparel and fashion label. This company originally specialized in producing just leather sandals, shoes, purses, and other accessories. However, as of late, this label has expanded into the sale of handmade jewelry. While on episode 19 of season 6, Ben and Liz received no investment. But that didn't stop them from pursuing their dream. Since then, the company has gone from strength to strength.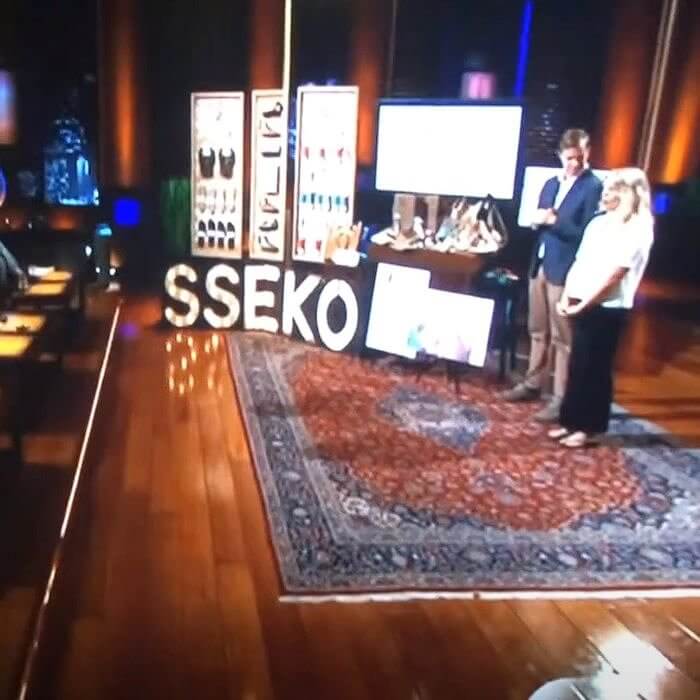 The firm has made $24 million in total sales as of January 2023. The business received $1.2 million in investment in 2018, but not from the sharks.
MoinkBox
The "MoinkBox" brand of meats is known for delivering delicious, fresh cuts of meat straight from the farm to your table. The company operates on a subscription model, with customers receiving meat on a weekly or monthly basis. This company made $85,000 in its first year of business in 2017, and in 2018 it made $730,000. The firm has made a whopping $74 million in lifetime sales as of January 2023.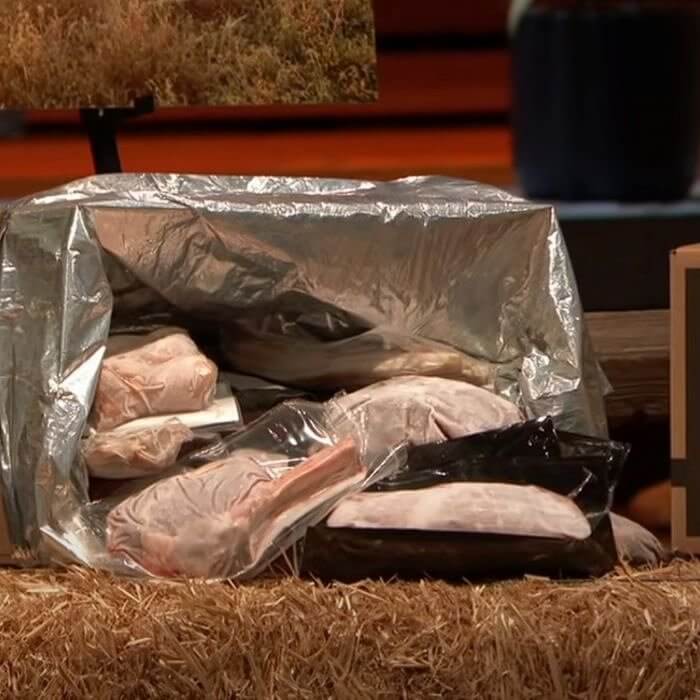 Her offer came from guest shark and "Ring Doorbell" founder Jamie Siminoff after the local sharks all dropped out. Cramsey agreed to take $400,000 for 20% of the company.

Silkroll
"Silkroll" is an online marketplace where ladies may swap gently used garments for brand new ones. Janet Wu and Erin Wold founded this women's fashion trading platform on a points system in 2016. Episode 17 of Season 10 of Shark Tank featured the "Silkroll" firm. However, the firm did not end up getting the deal. The firm has made $20 million in total sales as of January 2023. Bad news for the sharks!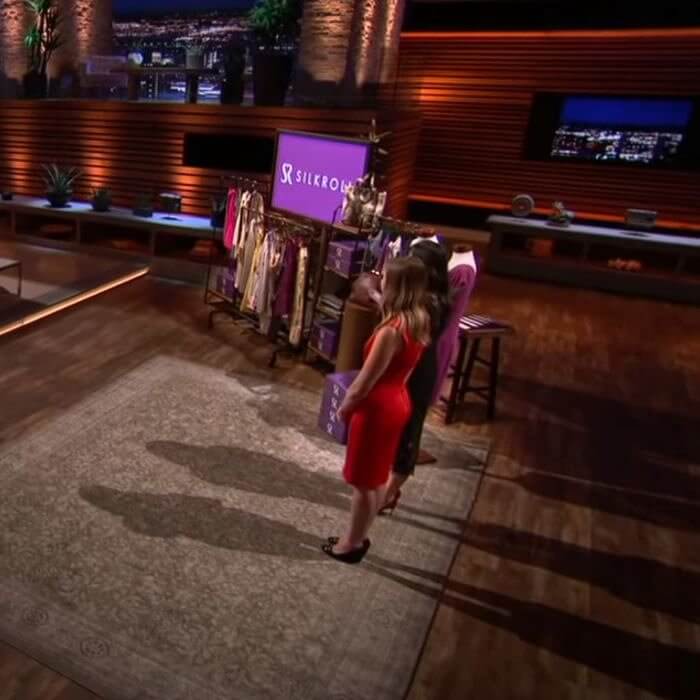 According to their calculations, there is almost $900 billion worth of useless apparel stored in American closets. "SilkRoll" was the solution that the ladies came up with.

Mrs. Goldfarb's Unreal Deli
The food manufacturing enterprise known as "Mrs. Goldfarb's Unreal Deli" is located in the city of Los Angeles. This company sells vegan and plant-based alternatives to cattle and pork. Jenny Hanna Goldfarb is credited with having established this business in the year 2019. It is anticipated that the firm will have generated a total revenue of $40 million by January 2023. Mark Cuban invested $250,000 in the startup for 20% of the company.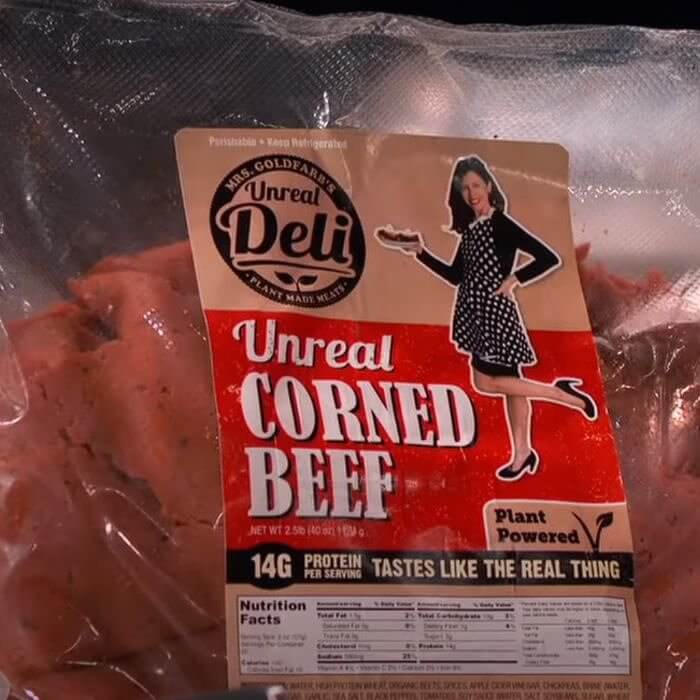 Despite the setbacks caused by the pandemic, the company was able to enter grocery stores with a brand-new product called "Unreal Roasted Turk'y," thanks to Cuban's assistance.