When most people think of toys, childhood memories, hours of fun, and the simple joys of playtime come to mind. Little do they know that some seemingly ordinary playthings can become valuable treasures worth a small fortune!
In the world of collectibles, vintage toys have become prized possessions sought after by enthusiasts and collectors alike. 
From classic action figures to antique dolls and even iconic board games, these items have retained their nostalgic charm while skyrocketing in value over the years!
Join us on a journey to discover the hidden wealth behind these unassuming toys, revealing the surprising fortunes they now command!
Princess the Bear: A Royal Legacy!
In the enchanting realm of collectible teddy bears, Princess the Bear reigns supreme. Often rumored to possess a staggering value of over $500,000 by online speculators, this plush icon bears a legacy that transcends mere monetary appraisal. Crafted as a heartfelt tribute to the beloved Princess Diana, it radiates grace, compassion, and love. Dressed in lustrous fur and adorned with an exquisite tiara, it stands as a timeless homage to the People's Princess!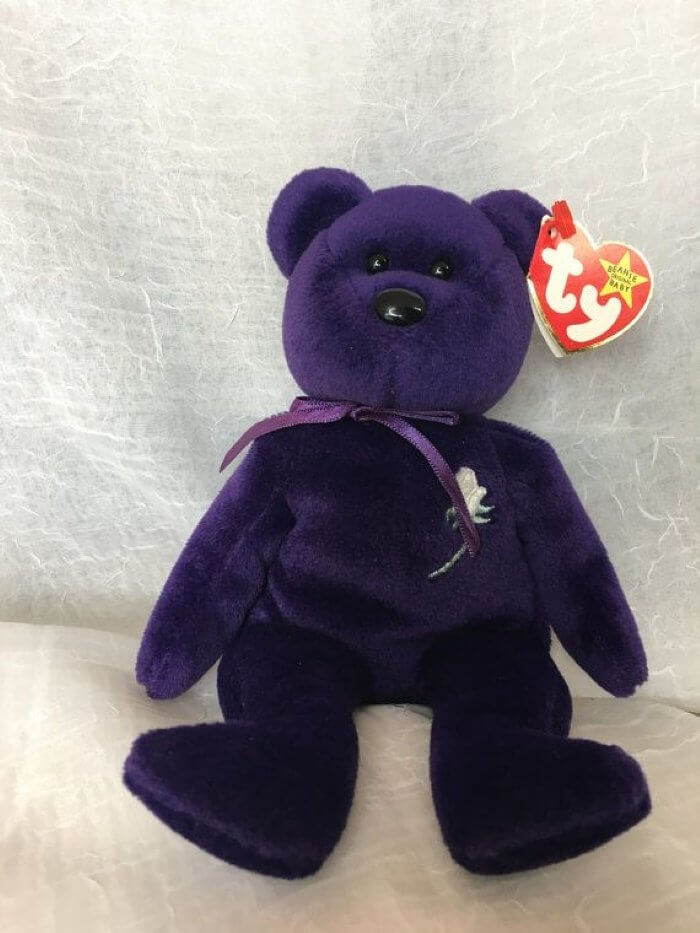 Despite the fact that its actual market value may be significantly lower than what online speculation indicates, Princess the Bear's enduring emotional and historical importance is nevertheless unquestionably of incalculable value!
The Plushie Pop Star!
Meet the funky pink Rama Llama, the official mascot of the iconic '80s animated series, Jem and the Holograms. This plushie made its debut as a mail-order exclusive in 1988, becoming a cherished piece of memorabilia for fans of the show. While you might find a handful of these plushies in various conditions, they don't come up for sale frequently. In fact, they tend to appear on auction websites or at garage sales only every few years!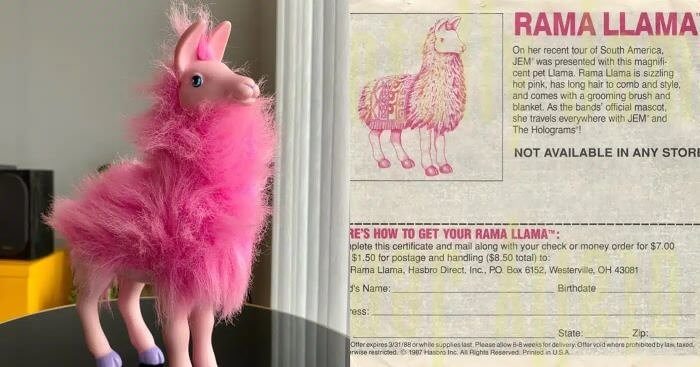 Due to their rarity and the nostalgia they evoke, Rama Llama plushies have become a hot commodity among collectors, fetching a resale price of around $700. This Llama is simply a piece of '80s pop culture!
Pony Perfection: Rapunzel!
The Rapunzel My Little Pony is a true rarity with a unique backstory. It never made its way to toy store shelves; instead, collectors could acquire this special pony through a mail-order program. To obtain one, collectors had to save My Little Pony receipts and then trade them by mail. Considering the effort required to acquire one, these ponies have turned into valuable collectibles, with prices soaring to over $1,500 on eBay!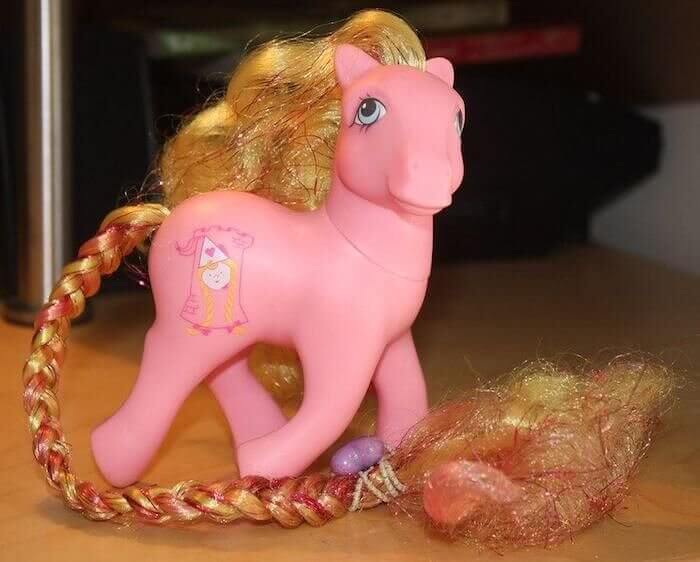 Also, it can be challenging to keep Rapunzel in tip-top shape due to her unique characteristics, such as her mane and tail, which are twice as long as those of an average pony!
The Bratz Boyz Dolls That Stole the Show in 2002!
Bratz Boyz, a line of male dolls, made their debut in 2002, expanding upon the success of their female counterparts. In today's collector's market, these dolls, especially those in pristine condition with their original packaging intact, are highly coveted. Among them, Dylan stands out with his distinctive features, sporting peroxide blonde hair, black shorts, a plaid shirt, and even coming with a punk pet, a black cat named Ian!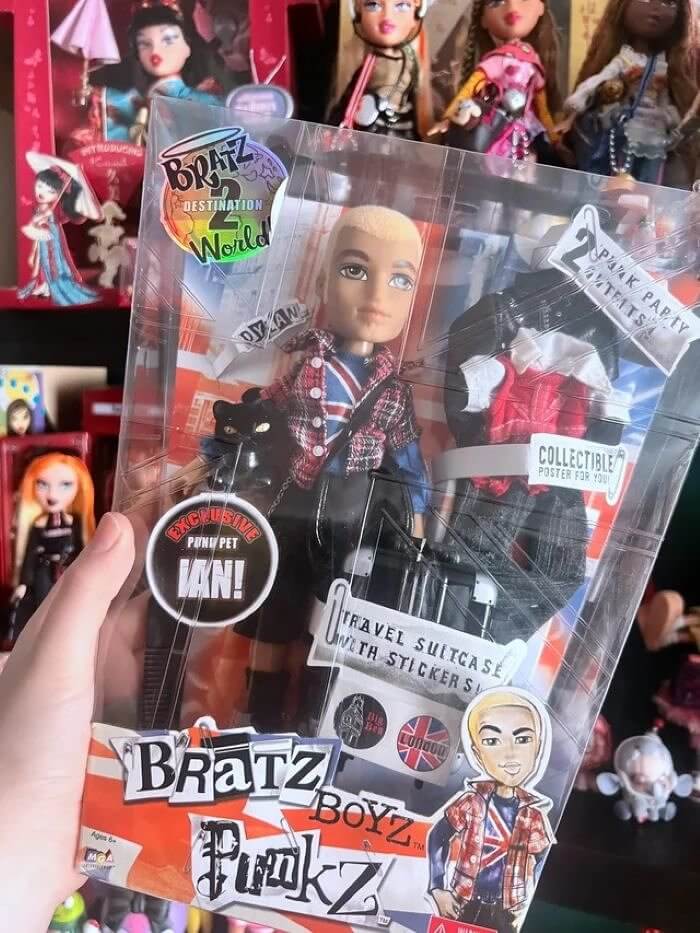 In a 2022 auction, an unopened Dylan doll, complete with all accessories and in excellent packaging condition, fetched a remarkable $2,025 after attracting seven competitive bids!
Tamagotchi Fever!
In the era before smartphones ruled the hands of every child, there existed a slightly less high-tech but equally absorbing delight: the Tamagotchi. These diminutive electronic pets were a hallmark of the '90s, as were the solemn funeral services that children would conduct when their cherished virtual companions met their digital demise. Today, the toys of our childhood are proving to be valuable collectibles, with some rare Tamagotchis commanding substantial prices!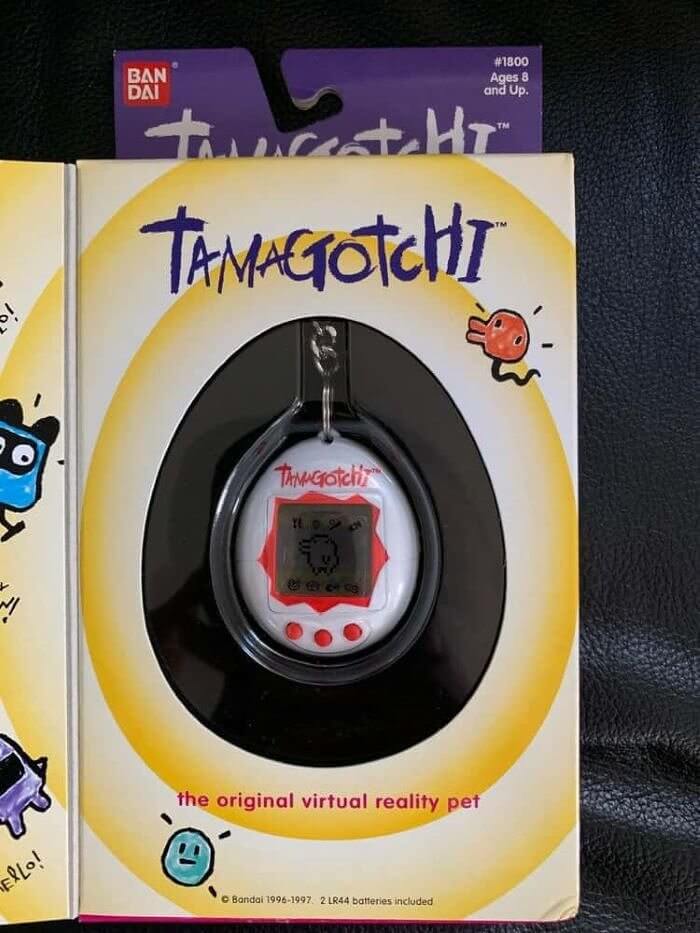 If you yearn to own one of these exceedingly scarce white and red Tamagotchis, brace yourself, for the price tag reads a staggering $2,999. For a dedicated collector, these Tamagotchis are worth every penny!
The Dolls That Stole Our Hearts: Raggedy Ann and Andy!
Raggedy Ann and Andy dolls, originally introduced as characters in a 1918 book by Johnny Gruelle, hold a special place in the world of collectible toys. These timeless and iconic dolls were born from Gruelle's creative imagination and have since become cherished classics. What sets them apart is their historical significance and enduring appeal. Over the years, these dolls have transitioned from being literary characters to beloved playmates and collectibles!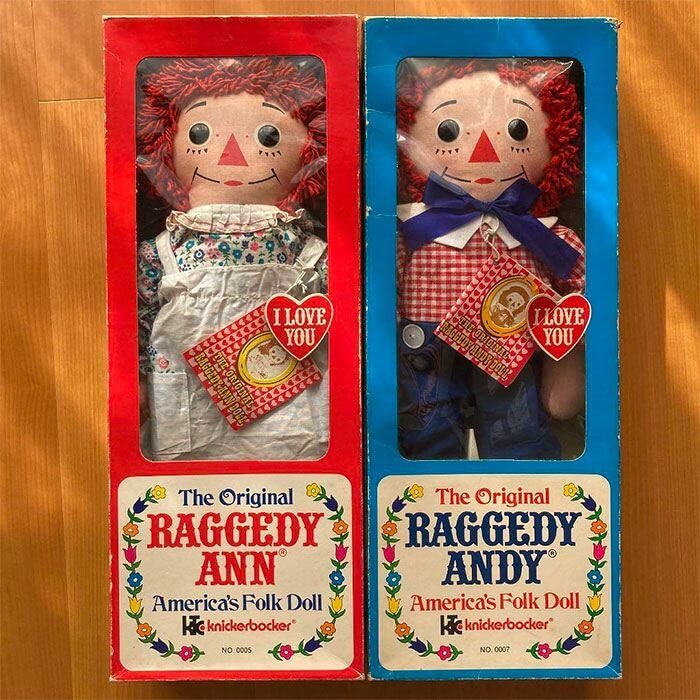 Raggedy Ann and Andy dolls, with their distinctive cardboard hearts inside, are currently selling for an astonishing price in the world of collectors, frequently reaching upwards of $3000!
Kirsten's Wild West Adventure!
Kirsten Larson is an iconic American Girl doll character, part of the American Girl historical doll collection. Kirsten's story is set in the pioneer era of the mid-1800s. She's a Swedish immigrant who settles in Minnesota with her family, and her character's storyline explores themes of bravery, resilience, and the immigrant experience in the United States during that time. Although Kirsten dolls are now discontinued, they continue to hold significant value in the world of collectibles.
The opening bid for a Kirsten doll with accessories on eBay is $3,000. This hefty price tag reflects the doll's rarity and the dedication of collectors seeking to preserve a piece of American Girl history.
Hungarian 'Star Wars! '
In 2015, a remarkable find graced the auction stage at Sotheby's: a pristine, packaged 1989 Hungarian 'Star Wars' Boba Fett action figure. This vintage collectible, featuring the enigmatic bounty hunter from a galaxy far, far away, fetched an astonishing price of $15,000. The appeal of this rare find lies not only in its connection to the iconic 'Star Wars' franchise but also in its immaculate condition, still sealed in its original packaging!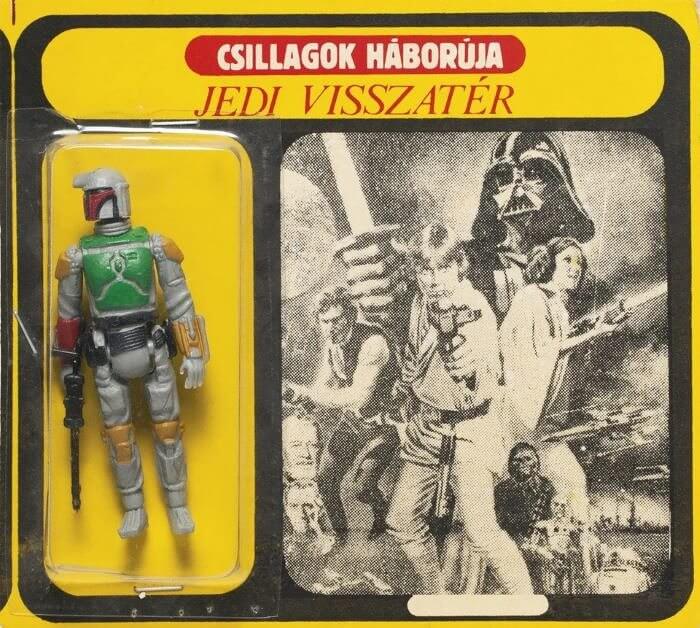 Passionate collectors can be moved to pay a high price for a pop culture piece that reminds them of happier times, such as when the Rebel Alliance and the Galactic Empire were at their peak popularity!
The $16,000 Mind-Bender: Greg Pfennig Cube!
Greg Pfennig, the renowned French puzzle virtuoso, unveiled his mind-blowing creation in 2017, a masterpiece known as the Greg Pfennig Cube. This astonishing puzzle takes complexity to a whole new level with its colossal 33x33x33 design. Crafted with unwavering dedication, it consumed over 200 painstaking hours to assemble, comprising an astonishing array of more than 6,000 meticulously crafted individual pieces. This puzzle is extremely difficult and stretches the limits of puzzle creation!
With a high cost of $16,000 due to its complexity and the enormous amount of effort that went into its development, this cube challenged not only the solver's minds but also their wallets! 
Victory Afloat: Battleship From 1905!
This remarkable lithographed tinplate battleship, crafted in 1905, stands as a testament to Japan's triumph in the Russo-Japanese War. Richly decorated with hand-painted flowers and a string of American flags along the length of the vessel from stern to bow, it is a testament to the exceptional craftsmanship of its era. Because of the time and effort put into its production, it holds a unique and important place in history! 
Therefore, it comes as no surprise that this unique piece found a new home at auction for an impressive $16,250, reflecting its significance and value among collectors and enthusiasts of maritime history and vintage toys!
Vintage German Beauty!
This Bing tinplate four-seat Tourer, crafted in Germany around 1904, recently found a new home at auction, fetching an impressive $17,719. Adorned in hand-painted green with gold lining, yellow mudguards, and gold side engine vents, this vintage piece exhibits exquisite craftsmanship. It features brown button-embossed seating, a large front lamp, two smaller lamps, yellow spoked wheels with rubber tires, and a functioning steering wheel that operates the front wheels!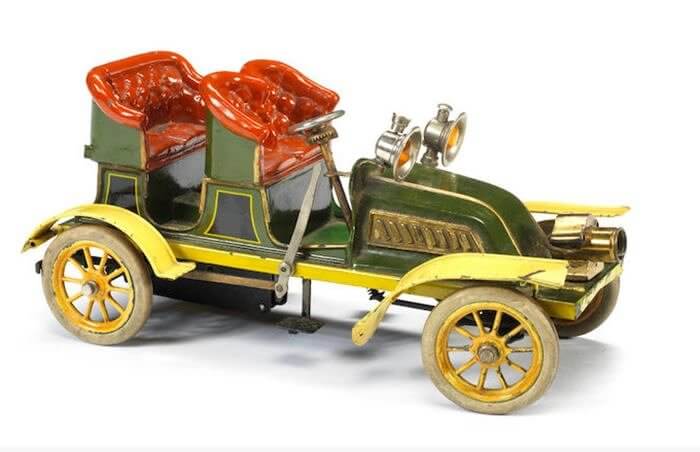 While the Tourer is in overall very good condition, with minor paint loss and chips, it's a testament to Bing's legacy as a renowned German toy manufacturer known for producing sought-after toys, model railways, ships, trams, and more!
Chills & Thrills: The Horrorscope Movie Viewer!
The "Horrorscope Movie Viewer" was a unique and spooky toy that offered children a thrilling way to watch short horror films. It consisted of a small handheld device with a crank that, when turned, would display a sequence of images in rapid succession, creating the illusion of a moving picture. The images often included terrifying scenarios or sequences from great horror films, both of which were intended to terrify and amuse the viewer!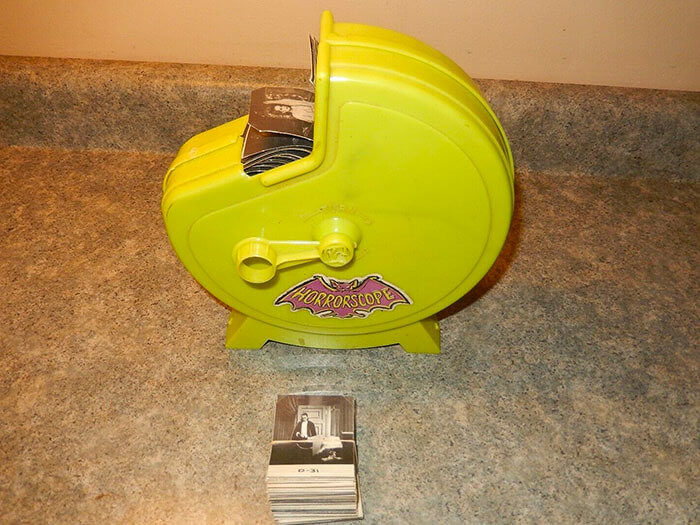 Early 1960s models of the Horrorscope movie viewer can be sold at auction for upwards of $20,000. The value of these vintage items often depends on their rarity, condition, and demand among collectors!
The Timeless Charm of the 1959 First Edition Barbie!
The 1959 First Edition Barbie, with her signature ponytail and striking black-and-white swimsuit, marked the beginning of a cultural phenomenon. She was a trailblazer, setting the standard for fashion dolls for generations to come. Today, she stands as a symbol of nostalgia, glamour, and the enduring appeal of Barbie. Whether you're a collector or simply appreciate the beauty of this vintage doll, the 1959 First Edition Barbie continues to captivate hearts and wallets alike!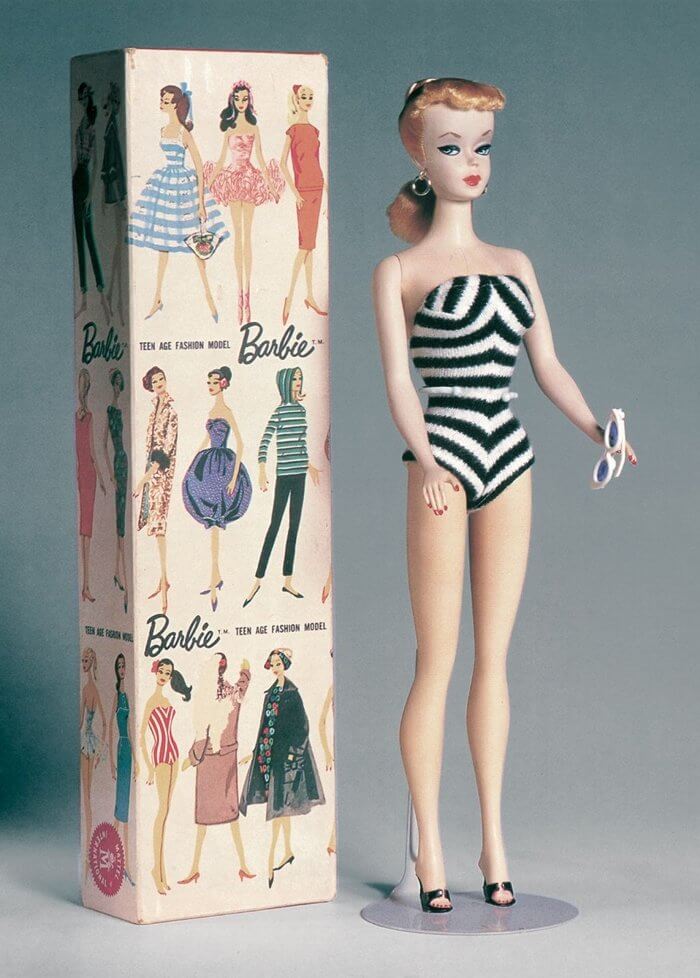 Even in well-loved, played-with condition, this vintage gem is valued at a remarkable $8,000. In pristine, untouched condition, this doll becomes an even more astounding investment, with potential values soaring to over $27,000!
Vintage Space Charm: The 1982 Astronaut B PEZ Dispenser!
Step back in time and explore the nostalgia of space with the 1982 Astronaut B PEZ dispenser. This cute candy dispenser takes you through galactic history. The dispenser itself showcases a detailed astronaut character dressed in a classic spacesuit, complete with a helmet and visor. This tiny spaceman encapsulates the fascination people had with space exploration during that era, bringing back memories of a time when the mysteries of the cosmos seemed endless!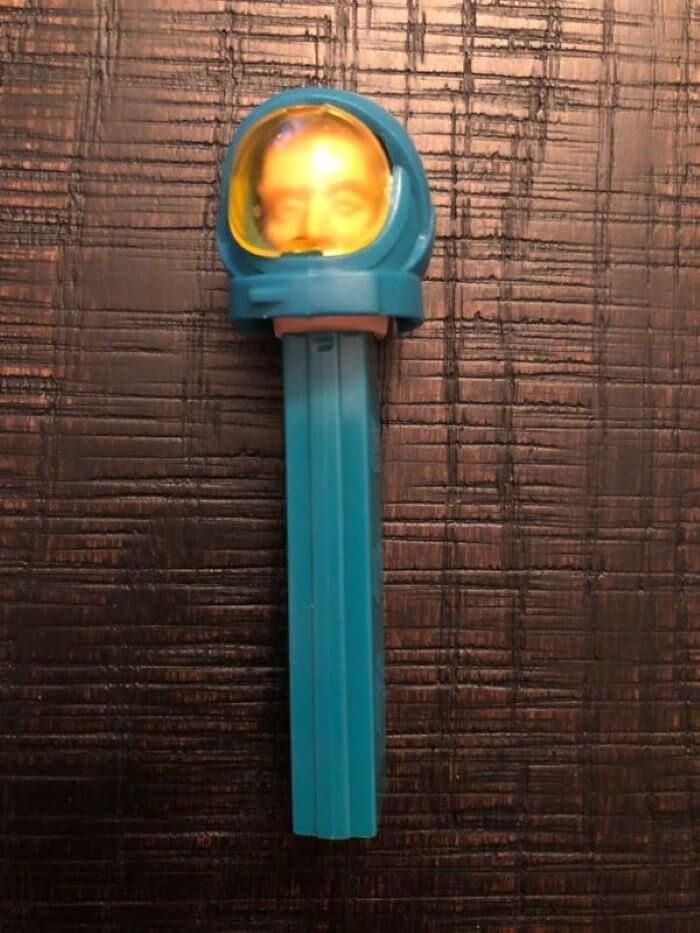 For collectors and space enthusiasts, this vintage treasure is a real find. Its rarity and historical significance have given it a price range of approximately $32,000 in the collector's market!
Rare Star Wars Prototype: Bib Fortuna Sells for $47,000!
Even minor characters in the Star Wars universe can command astronomical sums when it comes to collectors. Take, for instance, the prototype of Bib Fortuna, which was cast from resin and included in the canon of officially licensed Star Wars toys produced in the early 1980s. While Bib Fortuna may not be as recognizable as some other Star Wars figures, the fact that this was a prototype added significant value!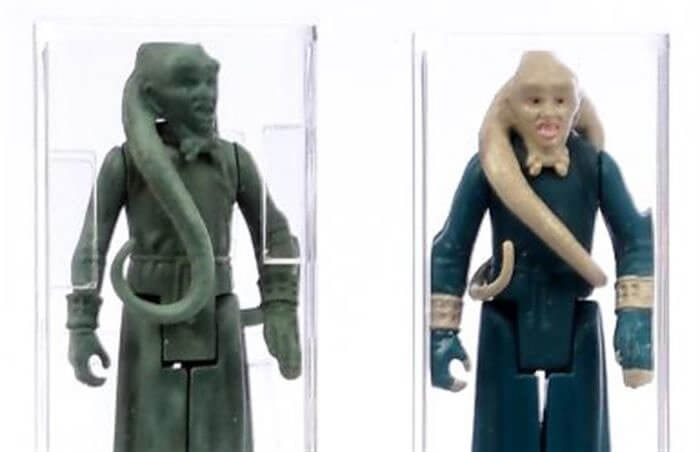 Initially expected to sell for around $15,000, it surprised everyone by reaching a final bid of $47,000 at a UK auction, purchased by an anonymous bidder from the US!
Pikachu Power!
The market for collectible trading cards has seen prices soar to dizzying heights in recent years; one example of this is the first-edition Pokemon Pikachu Illustrator card, which sold for an unbelievable amount of $54,970 at a Heritage Auctions event in 2016. These cards, rooted in beloved Japanese role-playing games and cartoons, have transformed into coveted collectibles, attesting to their enduring popularity and remarkable value among enthusiasts and collectors alike!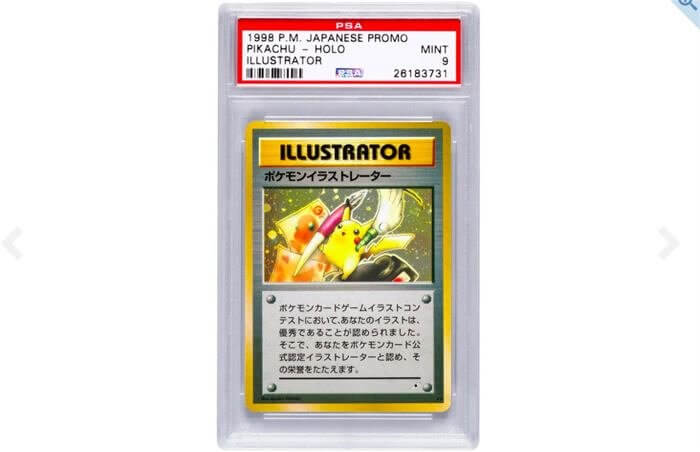 What sets this particular card apart is its rarity, with only 10 of them currently graded in top condition out of a total of up to 39 that were initially released!
The Rise and Fall of the Tiny Lightsaber!
A rare Luke Skywalker action figure from the first Star Wars film, released in 1977, was recently uncovered for collectors. This coveted piece of Star Wars history, produced by Kenner in 1978 to coincide with the groundbreaking success of the film, was on sale for a staggering $75,000! Encased in its original unopened packaging, the figure boasts an early 'double telescoping' lightsaber design, a two-piece weapon extending from Skywalker's right arm socket!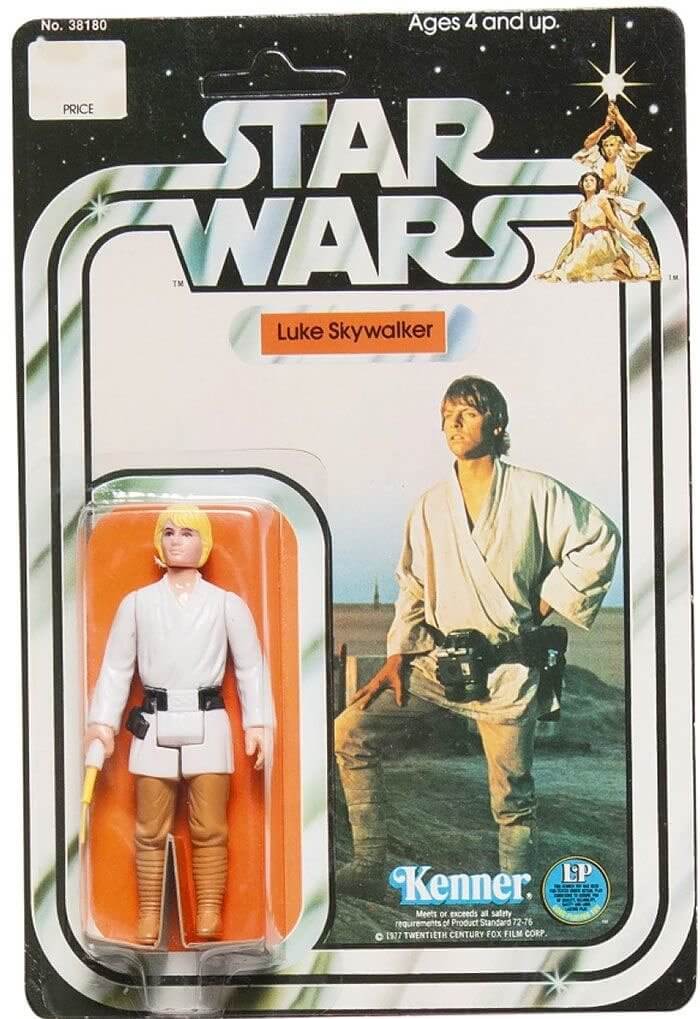 However, the 2-inch extendable plastic lightsaber was quickly phased out due to its complexity and manufacturing cost. Since production of the Luke Skywalker action figure was suddenly stopped, it is now regarded as extremely valuable!
A Collector's Dream: De Beers 40th Anniversary Barbie!
In the realm of collector's dolls, one creation stands as a beacon of opulence: the De Beers 40th Anniversary Barbie, a collaboration between Mattel and De Beers to commemorate Barbie's 40th milestone. This glamorous doll is a true embodiment of luxury, adorned with a full-length sheer skirt, a gold bikini top, and a matching tangerine wrap. However, what truly sets her apart is the belt that glistens with the sparkle of 160 diamonds!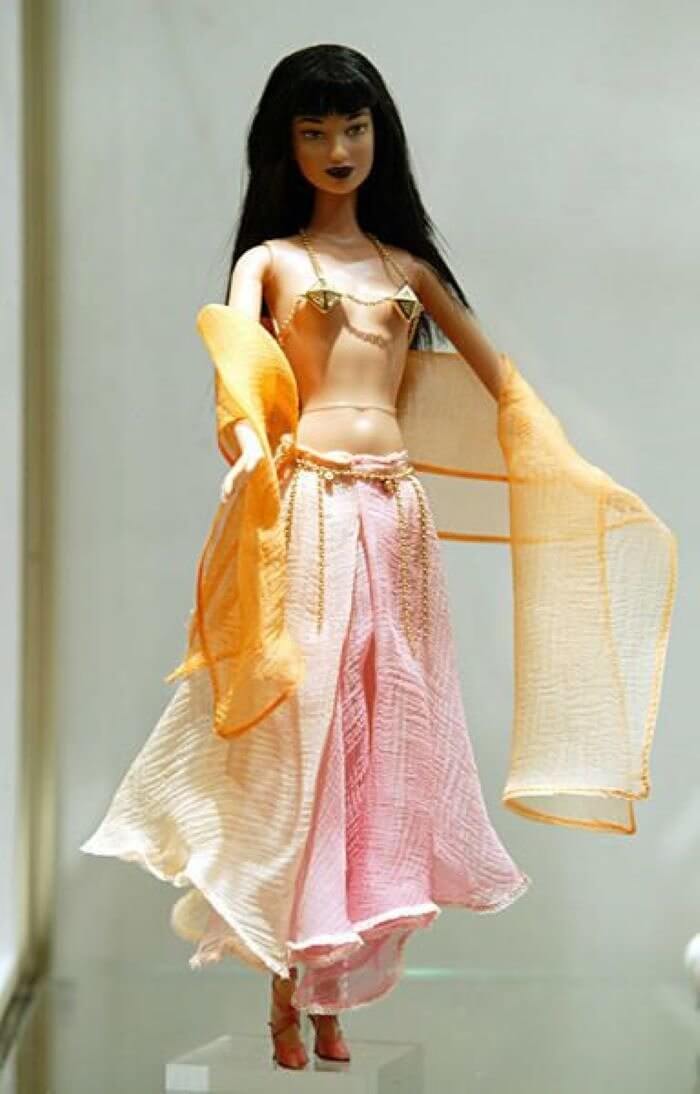 This stunning Barbie, available for the jaw-dropping price of $85,000, is a collector's dream. Seeing the price tag is shocking, but it only proves how much of a hit Barbie is even after all these years!
A Vintage Gem That Still Shines!
A remarkable toy was auctioned in the US in 2000. It was a tiny clockwork motorcycle featuring Mickey and Minnie Mouse, made by a famous German toy company called Tipp & Co. This special toy was from the late 1920s and was in almost perfect condition. It still worked, and it even came in its original box. This incredible toy was purchased by its new owner for the staggering sum of $110,000!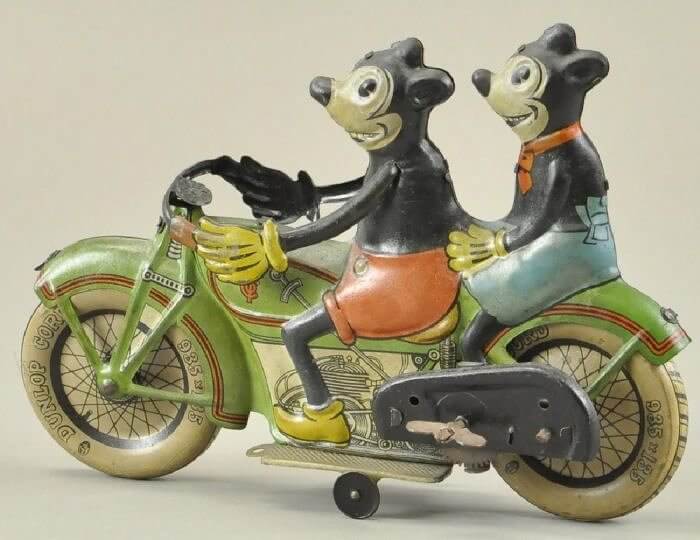 It was later revealed that the buyers were Donald Kaufman and his wife, Sally. Donald's extensive collection of vintage toy automobiles became well known. He had over seven thousand of them! Lots of toys, indeed!
The Holy Grail of Hot Wheels
Imagine owning the rarest Hot Wheels model in the world and having your own personal museum to house it. That's the reality for Bruce Pascal, a collector in Maryland who possesses a jaw-dropping 7,000-piece Hot Wheels collection, including the prized Pink Rear-Loading Beach Bomb. When it comes to Hot Wheels, the Pink Beach Bomb is a true collector's item. Its uniqueness and one-of-a-kind construction give it tremendous value among collectors!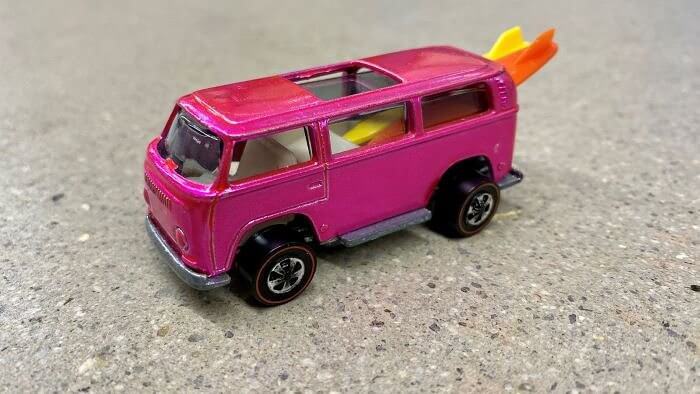 In contrast, while Hot Wheels continues to release new models, none are expected to match the Pink Beach Bomb's future worth, which is estimated at over $150,000 in the next 50 years!
A Work of Art Made of Tin!
In 2010, an extremely rare clockwork Santa and sleigh with goats, masterfully built by Althof Bergmann, made headlines at an auction. This extraordinary toy, considered one of the most rare in the world, was purchased by an in-person bidder for an astounding $161,000. It is interesting to note that this sale established a new record for the highest sum ever paid for an American tin toy during the past many years!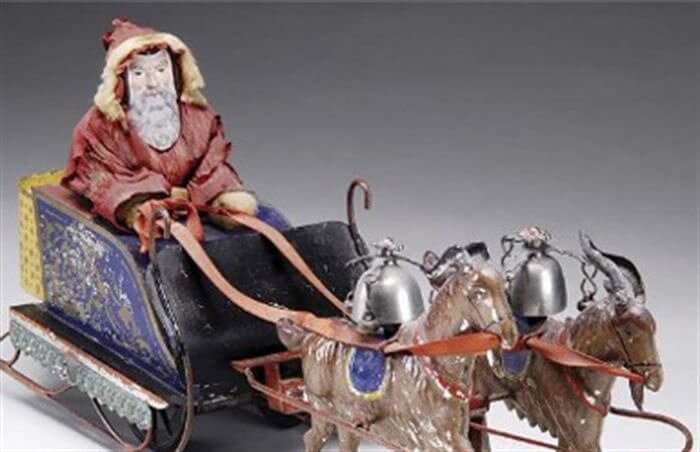 Unique in its rarity, this tin toy masterpiece is a tribute to the skill of early American toymakers. There are only three known specimens of this toy still in existence, and this one is regarded as the finest!
Monopoly Legacy: Where It All Began!
The oldest known Monopoly game set, handcrafted by its creator, Charles Darrow, an unemployed heating engineer, holds a fascinating history. Initially, Parker Brothers had reservations about the game, deeming it "too complicated." However, when they decided to produce it during the Great Depression, the first Monopoly sets were often assembled by Darrow himself. This particular Monopoly set, dating back to 1933, is a remarkable piece of board game history!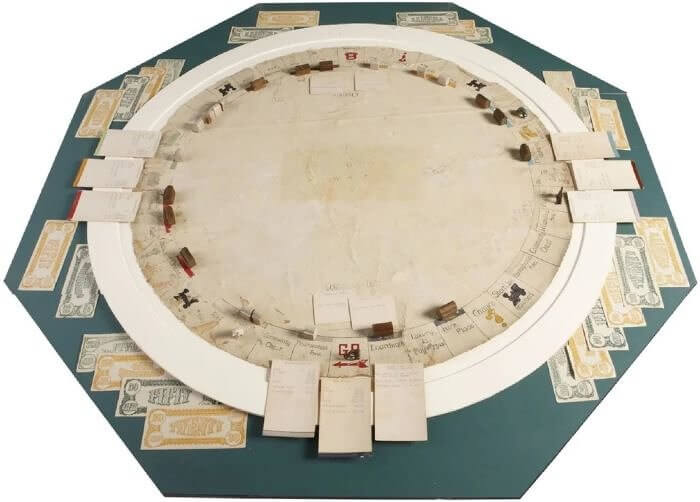 It contains over 200 pieces, including the distinctive playing surface, carbon typescript rules, and playing cards. In 2010, it made waves at Sotheby's auction, fetching an astounding $189,842!
The Price of a Frog!
Kermit the Frog, created by puppeteer Jim Henson, is one of the most iconic and beloved characters in the world of entertainment. He made his debut in 1955 and became the charismatic leader of the Muppets, a diverse cast of puppet characters known for their wit and humor. He's not only a beloved character on "Sesame Street" and "The Muppet Show" but has also appeared in numerous films, TV shows, and specials!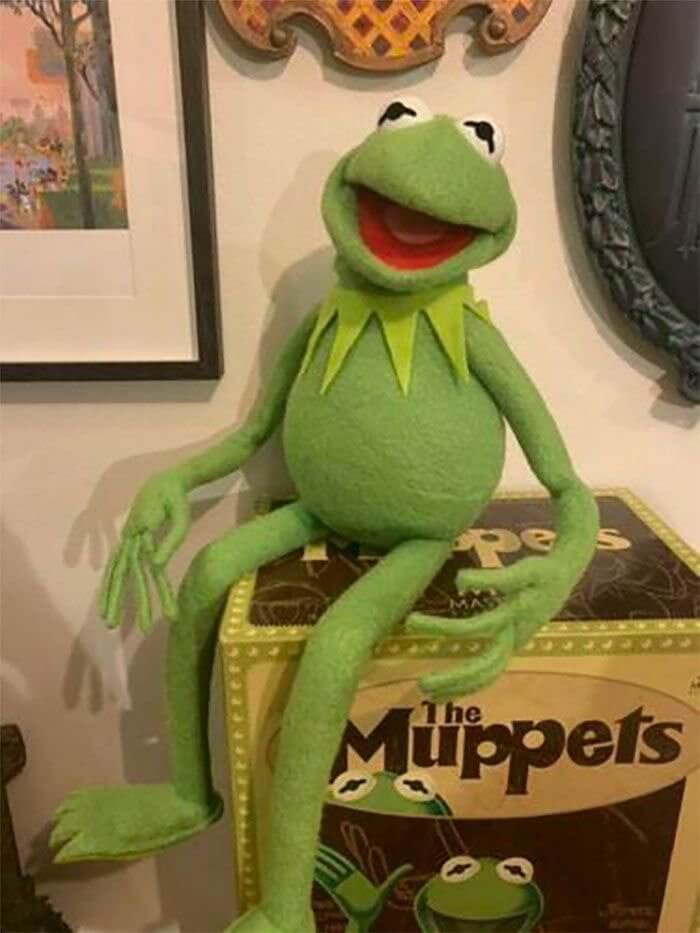 While the original Kermit the Frog has been donated to the Smithsonian's National Museum of American History in Washington, the high-quality replicas can still sell for an average of $2,000 at auction!
Every Boy Dream: G. I Joe Action Figure!
In 1964, G.I. Joe made history as the first-ever action figure marketed to boys, leaving an indelible mark on American toy culture. One remarkable artifact from this iconic franchise is a rare prototype, meticulously handcrafted by G.I. Joe's creator, Don Levine. While it may seem like a humble combination of plastic, fabric, and wires, this foot-tall figure is a masterpiece of intricate painting and detail. Collectible experts have dubbed it the "holy grail" of toy collecting!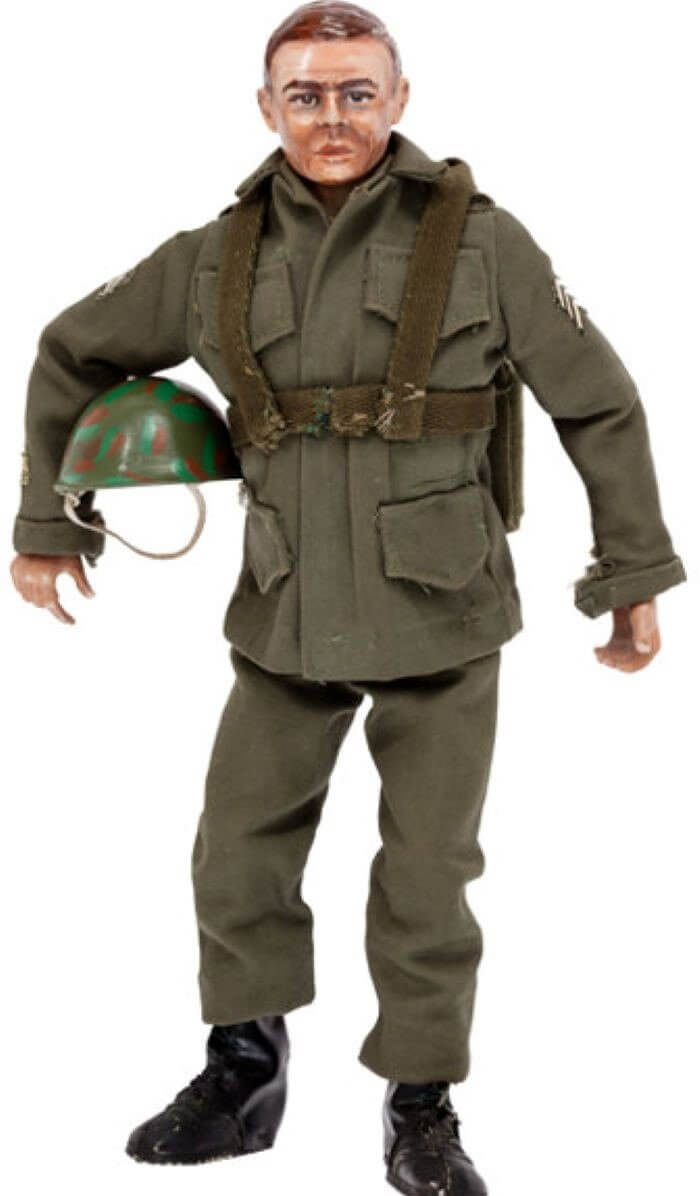 This exceptional 1964 G.I. Joe toy prototype was bought by businessman Stephen Geppi in 2003, who was willing to invest an astonishing $200,000 to get this priceless collector's jewel!
All Aboard the Value Train!
The Lionel Standard Gauge trains from 1934 hold a special place in the hearts of vintage train enthusiasts. These classic locomotives and cars represent a bygone era of model railroading, known for their exquisite craftsmanship and timeless appeal. Collectors often covet these 1934 Lionel Standard Gauge trains for their historical significance and intricate detailing. These vintage treasures evoke a sense of nostalgia and transport enthusiasts back to a simpler time when model trains were a popular pastime!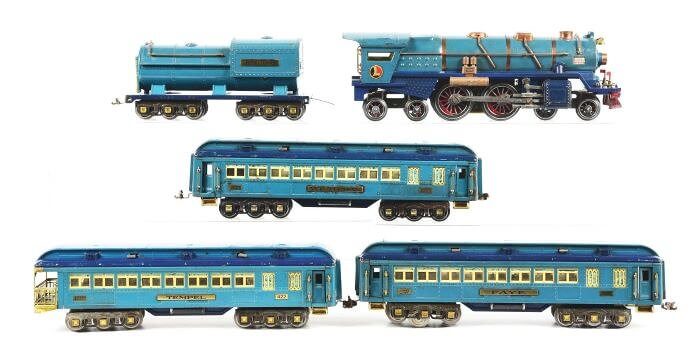 The worth of Lionel trains hinges on factors like design and age. The priciest set to date, a 1934 standard gauge diesel set in mint condition with its original box, sold for $250,000 to an undisclosed collector!
Bisque Beauty: The Enchanting World of Albert Marque Dolls!
When it comes to antique dolls, the French Bisque Doll designed by Albert Marque is a must-have. The French dollmaker Albert Marque was a household name. The dolls he made around the turn of the century are considered classics for their craftsmanship and authenticity. Fine bisque porcelain bodies and intricately detailed clothing are the hallmarks of these dolls. Due to their rarity and the complexity of their construction, Albert Marque dolls fetch astronomical prices!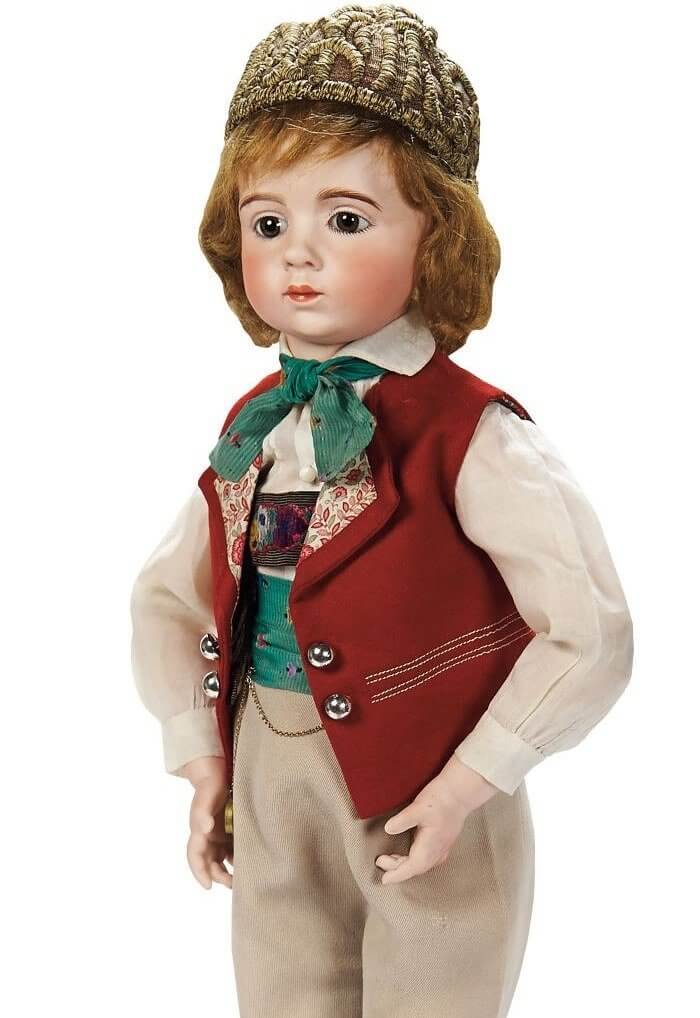 Each doll is worth tens of thousands of dollars if you ask a collector or someone who appreciates great craftsmanship. One remarkable doll sale occurred in 2014, when a 1916 Albert Marque character doll fetched $300,000!
Barbie Breaks the Bank: World's Priciest Barbie Doll!
In a record-breaking sale at Christie's New York, the world witnessed the most expensive Barbie ever sold, fetching an astonishing $302,500. Mattel commissioned the production of this extraordinary Barbie in partnership with renowned Australian jeweler Stefano Canturi to promote its new Barbie collection. The doll's attractiveness stems from the beautiful jewelry set designed by Canturi,  which includes a finger-length necklace with three carats of sparkling white diamonds surrounding a one-carat, square emerald-cut pink diamond!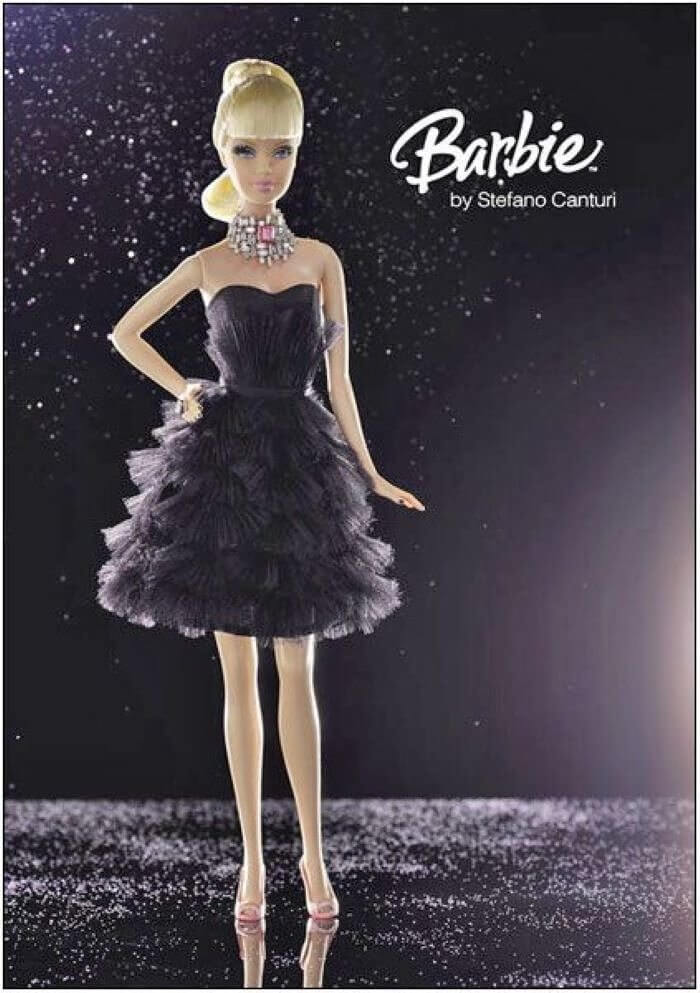 The artistic touch of Stefano Canturi was not limited to the jewelry; he also designed the doll's captivating black strapless party dress, chic peep-toe stilettos, and cascading blonde locks!
Whale of a Deal!
The Jonah and the Whale mechanized money bank, made by famous US manufacturer J & E Stevens in the late 1800s, is a highly sought-after collectible. This bank shows Jonah lying down, and every time you put a coin in, he gets "swallowed" by the whale. The condition of these banks is crucial for their value, ranging from about $10,000 to over $400,000, depending on how well they've been preserved!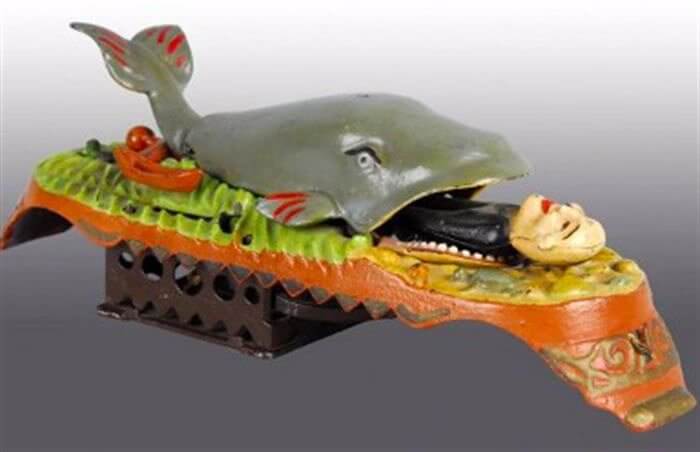 In 2014, an outstanding example that required only minor maintenance on the central yoke sold for a staggering $414,000 at Morphy, breaking the previous record for mechanical money banks!
The $2 Million Gold Monopoly!
Get ready to be amazed by the ultimate makeover of the famous Parker Brothers' Monopoly board game into a true marvel of extravagance. This stunning version, valued at a whopping $2 million, takes gaming to a whole new level. Every inch of this Monopoly set is dripping in 18-karat gold and adorned with a dazzling array of precious gems. The dice alone are a spectacle, each pair worth a mind-blowing $10,000 and boasting 42 diamonds as number dots!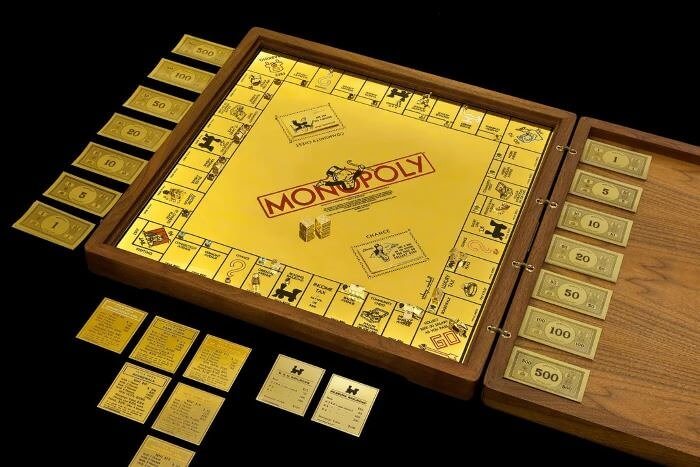 Interestingly, in 1988, when Mobell began working on the game, an ounce of gold cost around $400. Fast forward to now, with gold prices exceeding $1,300 per ounce, and you have a valuable work of art!
A Galactic Auction Triumph!
Star Trek, like Star Wars before it, capitalized on the worldwide interest in space-themed entertainment and won over a legion of fans who remain committed to the story to this day. The Starship Enterprise, an iconic symbol of the Star Trek franchise, achieved stellar success in the world of collectibles when a fully functional model with internal neon lighting was auctioned at Christie's in 2006 for an impressive $576,000!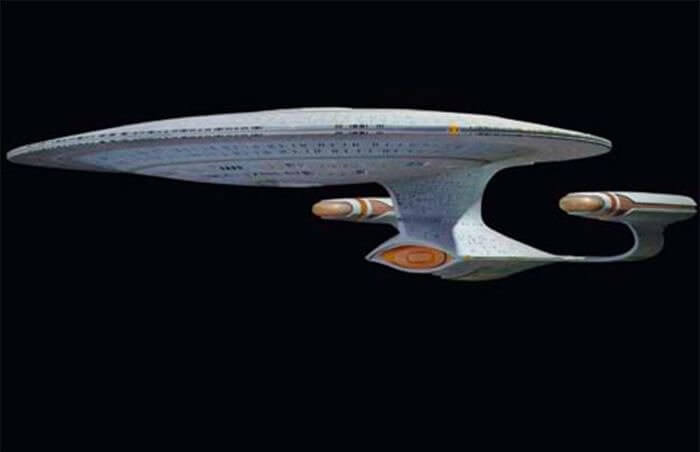 This remarkable sale demonstrated that Star Trek's influence continues to inspire awe and passion among collectors and fans alike, solidifying its place in the annals of science fiction history!
Steiff Louis Vuitton Teddy Bear: Your Extraordinary Cuddle Buddy!
Meet the world's most expensive teddy bear, a plush creation that defies logic with its eye - popping price tag. Crafted by the renowned German toy manufacturer Steiff, this extraordinary teddy bear made its grand appearance at an auction in Monaco back in 2000, fetching an astonishing $2.1 million. While it proudly bears the name of the iconic fashion brand Louis Vuitton, it leaves one pondering the astronomical cost!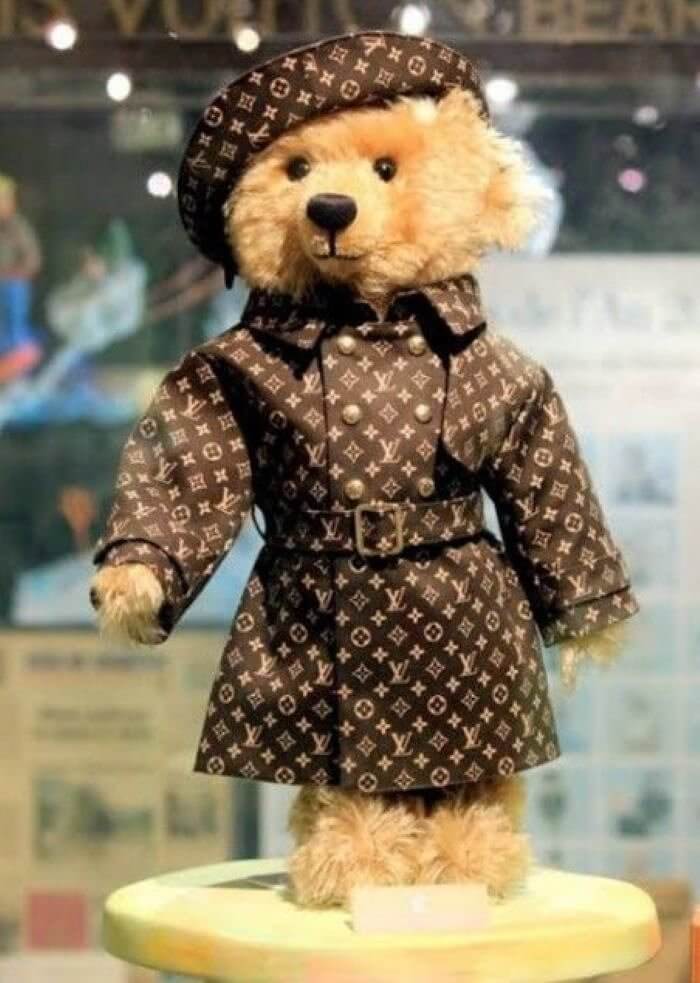 What sets this teddy apart, you ask? It's all in the details. Adorned with eyes sparkling with sapphires and diamonds and featuring intricate gold accents, this teddy is a far cry from your ordinary cuddly companion!
Shimansky Diamond Soccer Ball: A $2.5 Million Gem-Studded Wonder!
The Shimansky Diamond Soccer Ball is an extraordinary creation made from a stunning 3,500-carat diamond. With a jaw-dropping price tag of $2.59 million, it holds the title of the world's most expensive soccer ball. This remarkable piece of art is adorned with 6,620 white diamonds and 2,640 black diamonds, meticulously arranged in a suitable spot pattern. Crafting this masterpiece was no small feat, as it required three months of painstaking work!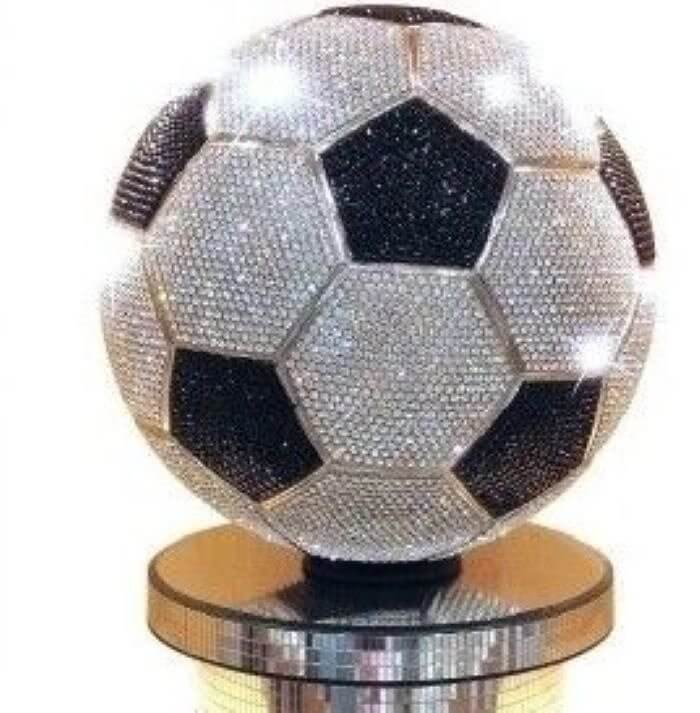 Yair Shimansky, a well-known jeweler, was the mastermind behind the creation of this one-of-a-kind diamond-studded soccer ball that was made especially to honor the 2010 FIFA World Cup!
The World's Priciest Rubik's Cube!
Crafted to perfection, the Masterpiece Cube is a true marvel, boasting a mesmerizing blend of amethyst, emeralds, and rubies set in exquisite 18-karat gold. This Rubik's Cube transcends the realm of mere puzzle - solving, ascending to the status of a priceless work of art. Its luxurious materials demand the utmost care and reverence, as each delicate move unveils a kaleidoscope of colors, reflecting the opulence of its creation!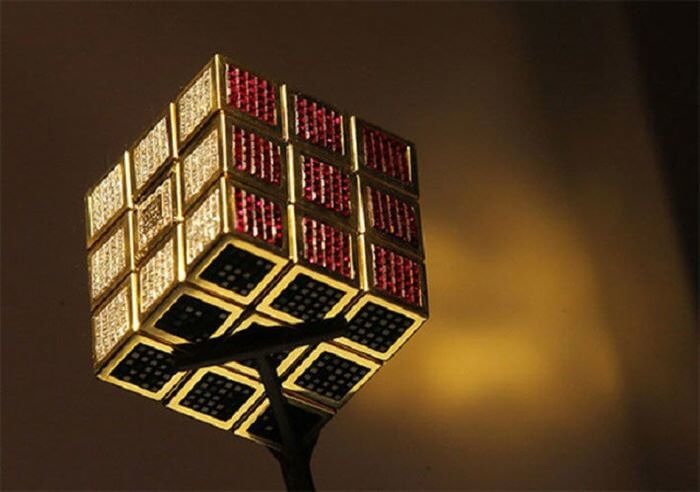 But what truly sets this Rubik's Cube apart is its staggering price tag of $2.5 million. Its worth extends beyond the realm of toys, transcending into the domain of high-end art and jewelry! 
The Bird Trainer, a Doll Worth $6.25 Million!
Meet "The Bird Trainer," an extraordinary doll worth an astounding $6.25 million. This 4-foot-tall automaton is a true masterpiece. It comes with a sword, flute, and even singing birds, all dressed in Renaissance-style clothing. What makes it truly special is that it can play the flute, enchanting listeners with beautiful music, all without using electricity or motors. Instead, it uses springs to power the gears and cogs of the mechanism!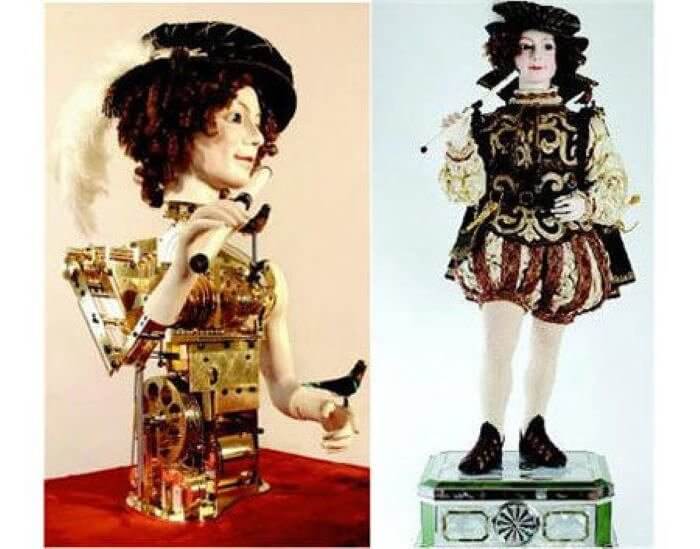 The high price tag reflects the doll's 2,340 gilt or polished steel parts and the incredible 15,000 hours of work put into its creation in a Swiss workshop!
A Miniature Marvel: The Astolat Dollhouse Castle!
The Astolat Dollhouse Castle is not merely a dollhouse; rather, it is a genuine piece of art in miniature form. Every inch of this masterpiece exudes grandeur and attention to detail. With intricate architecture, exquisite furnishings, and minute decor, it offers a glimpse into a world of luxury. Each room is a testament to the skill of its creators, showcasing a stunning blend of miniature artistry and sheer extravagance!
Often referred to as the "most valuable dollhouse in the world," it is a testament to luxury. In 2015, it was appraised at an astonishing $8.5 million, solidifying its status as an unparalleled collector's treasure!