You may not realize it, but between the school run, getting to work, and heading to the shops, we actually spend quite some time in our cars every day. Honestly, without the convenience of a car, our lives would suddenly be turned upside down. But you can avoid any inconvenience by keeping your car in pristine condition. Expensive trips to the mechanic will become a thing of the past, and you won't have to worry about life without your limo. From making dings and dents disappear to having a showroom shine, here are 25 car hacks that will save you thousands!
Dings and Dents Will Disappear
There's nothing like a few unsightly dings and dents to take the shine off your automobile. Like everything else, your car will be subject to some wear and tear over time, and we all know that car body repair can be costly. But thankfully, we have you covered. With just a plunger and some hot water, your car can look like its old self again. Simply place the plunger over the dent and pour.
Begin slowly pushing and pulling with the plunger while pouring the hot water over it. The dent should disappear immediately if the body hasn't been seriously damaged.
Toothpaste Can Do More Than Just Clean Teeth
This helpful hack for your car's headlights will save you money and make your driving experience a little safer. Think about it, while you're thundering down the highway, your headlights are leading the charge. They are constantly subjected to environmental factors like stones, bugs, rain, hail, and more. You may not be aware, but gradually, their brightness is being affected. Believe it or not, the answer lies on a shelf in your bathroom—toothpaste!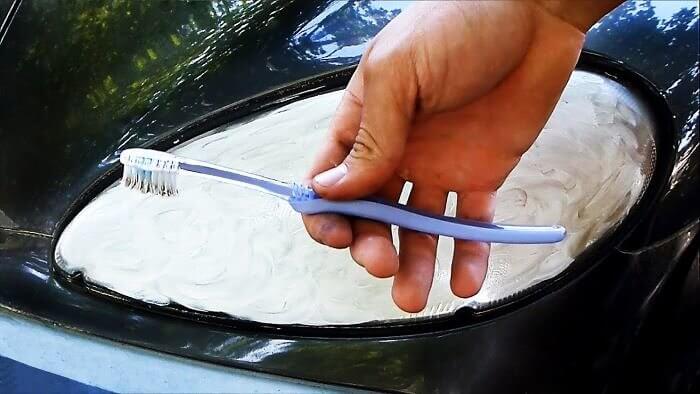 After washing your headlights, apply a layer of whitening toothpaste. Leave it for five minutes, wipe it down with a damp cloth, and polish.
Leave Some Conditioner for Your Car
It's time to make your automobile shine! The next time you condition your hair while in the shower, make sure you leave enough conditioner for your car. Yes, this simple hack will have all the neighbors wondering how you got your motor looking so magnificent. Grab the conditioner from your bathroom, but before you begin, make sure it contains lanolin or silicone. Add some to your water, and simply start washing.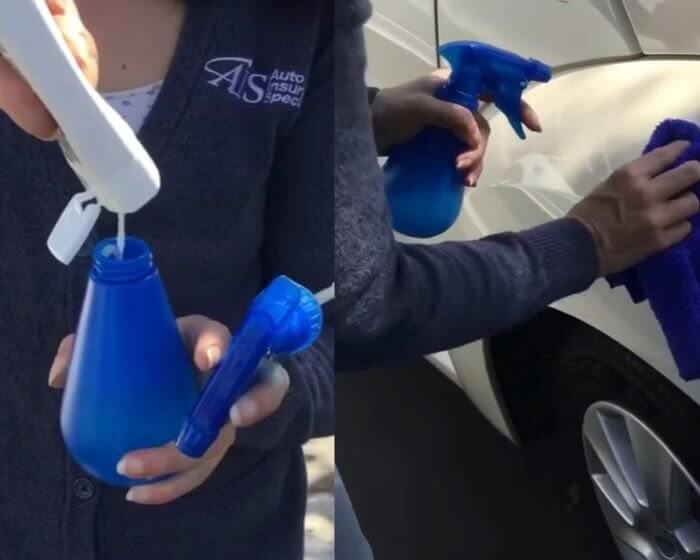 Your bodywork will shine, making it less susceptible to harm from dust and watermarks. Lanolin or silicone are the active components responsible for the desired effect.
Working Windshield Wipers
While your windshield wipers are probably the last thing on your mind during warmer weather, good windshield wipers are critical when the rainy season arrives. Maintaining the appropriate level of vision for driving safety can sometimes be difficult. If your windshield wipers are not performing as they should, don't replace them just yet. To save time and money, all you need to do is get your hands on some isopropyl alcohol.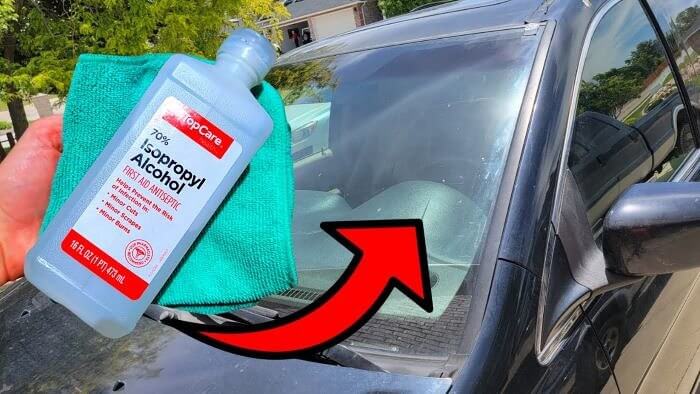 Brushes require regular rubbing with isopropyl alcohol to keep them clean and functioning well. This will remove grime and allow the blades to effectively remove even the heaviest rain.
The Penny Test
When it comes to safety on the road, if your car's tires are not up to scratch, you could be risking your life and the lives of others. But how do you know when it's time to buy new tires? Well, this helpful hack is known as the "penny test," and it's a simple way to determine if it is time to replace your tires. Take a penny and turn Lincoln's head downward.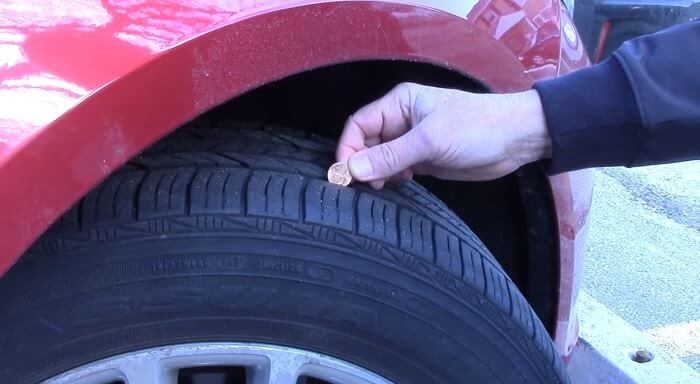 Place the penny in the groove of the tire grips. If the tread is still visible across Lincoln's face, the tires have plenty of life left.
Lock Defrost
On freezing cold mornings when you're in a hurry, there's nothing worse than finding your car has frozen over. Everything can freeze in very low temperatures, from your windshield to your mirrors and even the locks. Yes, if the handle lock freezes, you may have a serious issue on your hands. You will need some hand sanitizer to fix your problem. The alcohol-heavy gel will cause the ice to heat up, rapidly defrosting everything.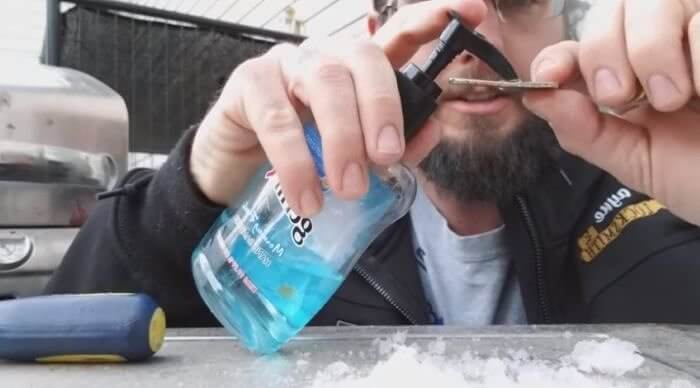 The hand sanitizer must be squirted straight into the lock or applied to the key in order to get as much as possible into the lock. 
Leather Seats That Last Longer
Suppose you're lucky enough to have a car with luxury leather seats. In that case, you probably understand that this fragile material can be really pricey to maintain. But did you know there's a much cheaper solution sitting in one of your kitchen cabinets? Use a tiny amount of olive oil on the leather seats after cleaning them with hot, soapy water to keep them from drying out and breaking.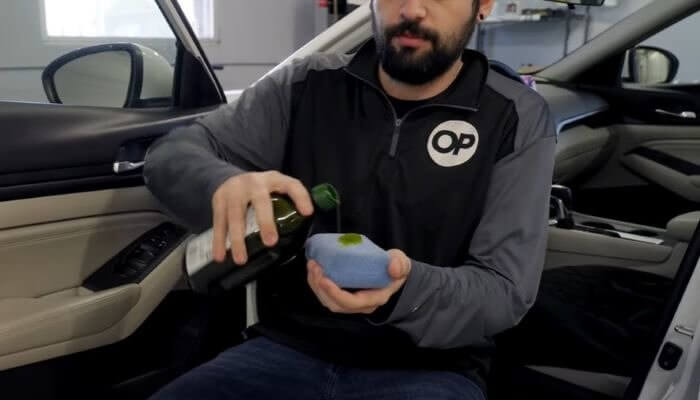 Applying more oil and leaving it on the leather for longer will hydrate the material and help any existing cracks if they're not too bad.
Cover Up Those Minor Scratches
Does the body of your motor have some minor scratches that you would love to get rid of, but you're not interested in paying a professional? Well, there's some good news: You might already have what you need lying around the house. While you should steer clear of DIY car paint jobs, minor scratches are definitely something you can handle. All you need is the right shade of nail varnish.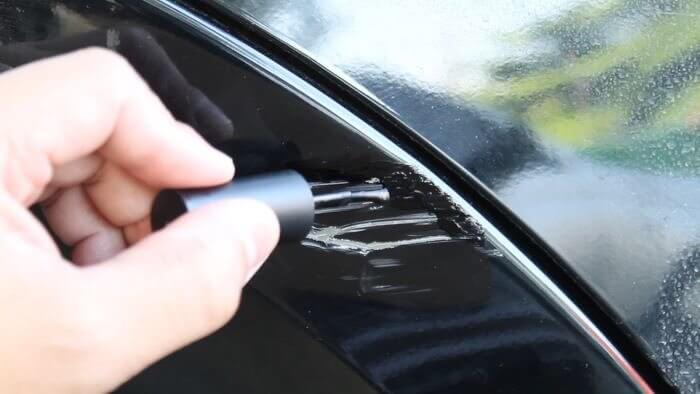 Head to the store or pharmacy and find a color match for your car's paint, and while being very careful, apply it to the tiny scratches.
An Extra Pair of Eyes on the Road
Have you ever been involved in an incident on the road that you wish you could have recorded? While this hack is more expensive than the others, it could save you thousands. By investing in some GPS technology like the Garmin Dash Cam 55, you can capture every inch of the road in outstanding detail. This system is voice-controlled, so you can snap images on command or turn this tiny recording device on and off.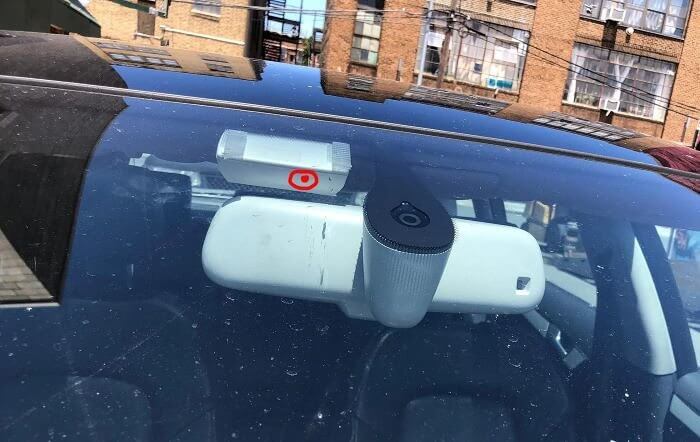 Its 3.7-megapixel camera with 1440p video quality enables it to function in low-light conditions. This delightful dash-cam includes a "G-Sensor" that detects situations automatically.
Coca-Cola for Cleaning
DIY car hacks can save you a fortune, and this one is no exception. As time passes, grease and dust collect on the battery connections, making it more difficult for the engine to run and sometimes preventing the car from starting altogether. But don't call the mechanic just yet! A simple can of Coca-Cola may be the solution. This super soda will clean the terminals and send you on your way.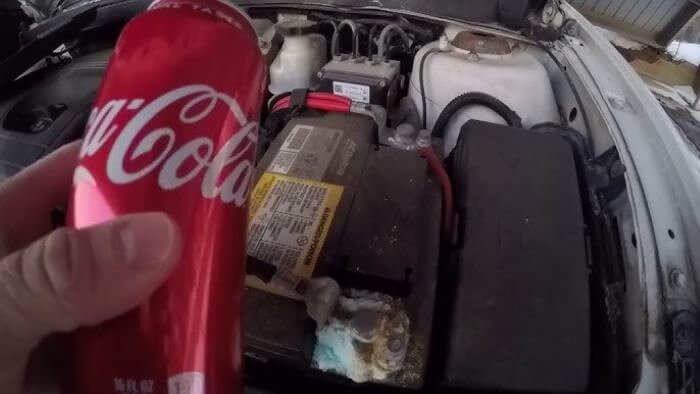 Get a cloth, rinse it with warm water, and soak it with the cola. This strange solution will remove any debris with a few minutes of light scrubbing.
Homemade Air Freshener
Why buy air fresheners for your car when you can make your own? The older a car gets, the more we must tend to its needs. And while maintaining your car can mean making sure it looks nice inside and out. But how your car smells is important too. And let's face it, it's challenging to find a fragrance that you really like. So grab an empty jar, and let's get started!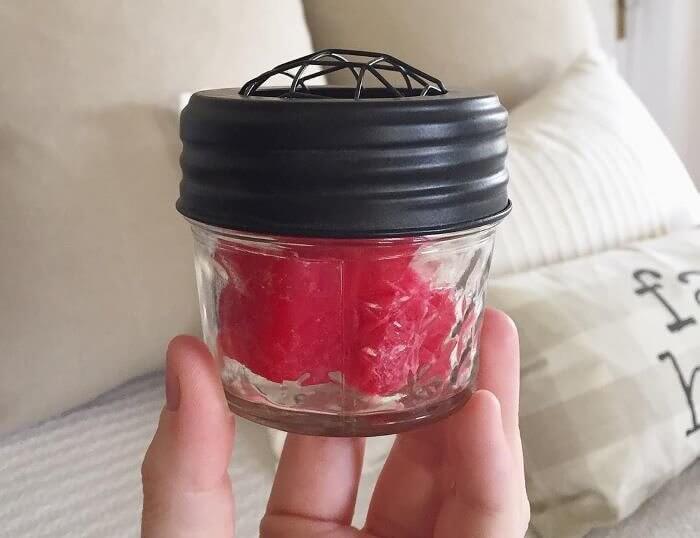 Make a few holes in the lid of the jar and place some bits of your favorite scented candle inside. The wax will melt, generating a lovely perfume.
Pool Tube Protection
Let's be honest. It's pretty annoying when you lose your belongings beneath the car seat. And it's even worse when your money or phone falls into the narrow crack between the seats and the center console. Even the smallest child would have a problem reaching into this tiny space. Yet, there is a simple solution to this vexing problem: foam pool tubes. Yes, the ones used to help you float!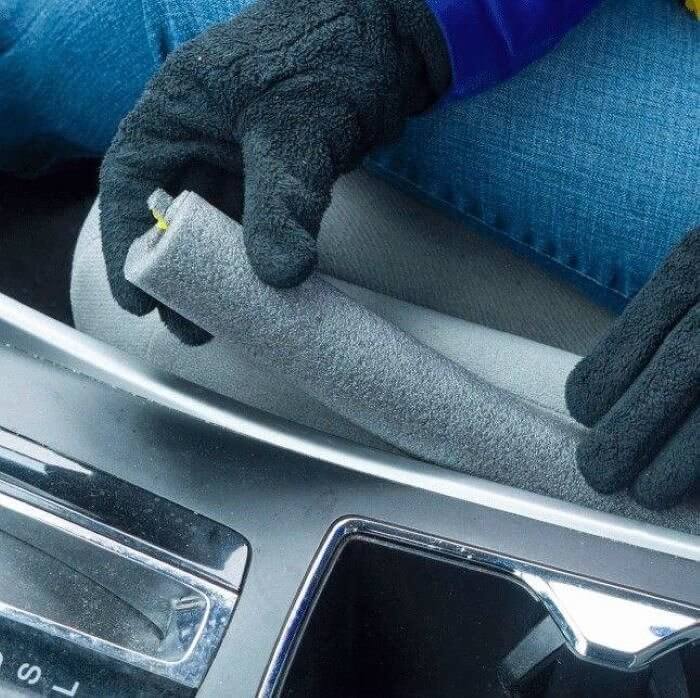 Start by cutting a pool noodle to the correct length and then simply stuffing it down between the seat and the center console. It will fit surprisingly snuggly.
Extra Sparkle Made Easy
Vaseline is typically used as a remedy for dry skin or to prevent chapped lips in cold weather. But, did you know that it works just as well as even the most sophisticated creams when buffing up your dashboard? Yes, it's time to make your dashboard shine for a fraction of the cost of the usual car cleaning products. You see, vaseline contains petroleum jelly, just what you need for that extra sparkle.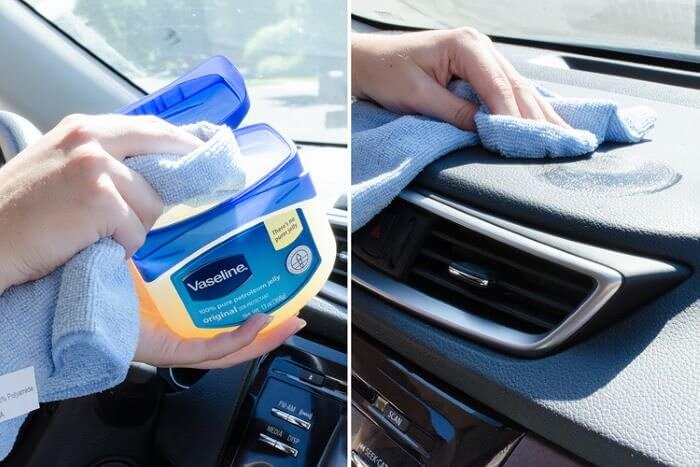 After cleaning the dashboard as you normally would, let it dry, then wipe it down once more with a small amount of vaseline on a dry cloth.
Say Goodbye to Frosted Mirrors
Winter mornings are the worst when you're running late for work and haven't even done the school run yet. The kids are loaded into the car, and you notice that the mirrors are frozen over. It's enough to make you scream! But there's a simple solution, and it costs very little. Cover the mirrors with plastic sandwich bags at night when temperatures drop, and the car is sure to freeze overnight!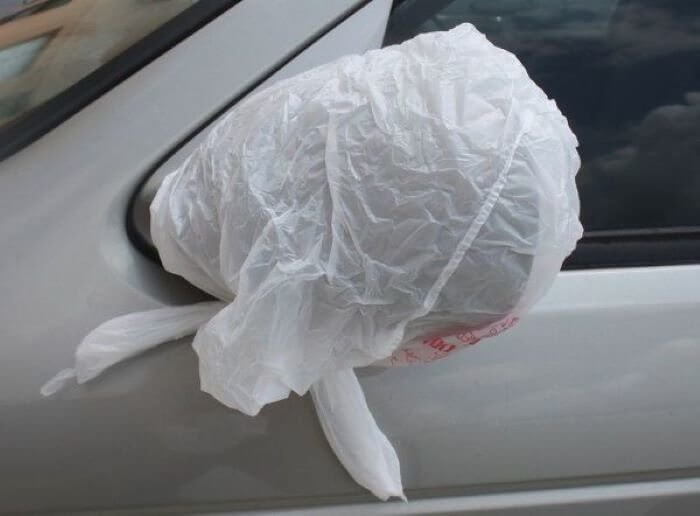 A pair of plastic sandwich bags, which you can find in your kitchen, can be placed loosely over the two side mirrors to avoid the formation of ice.
Removing Rust
It's time to return to your refrigerator for the rest of the Coca-Cola we used in an earlier hack. This time we're using it to eliminate those unsightly rust spots that develop on an older car's body. First, apply a little cola to the area where there is rust and simply let it work its black magic for a bit. Then, after a minute or so, wipe it away with a damp cloth.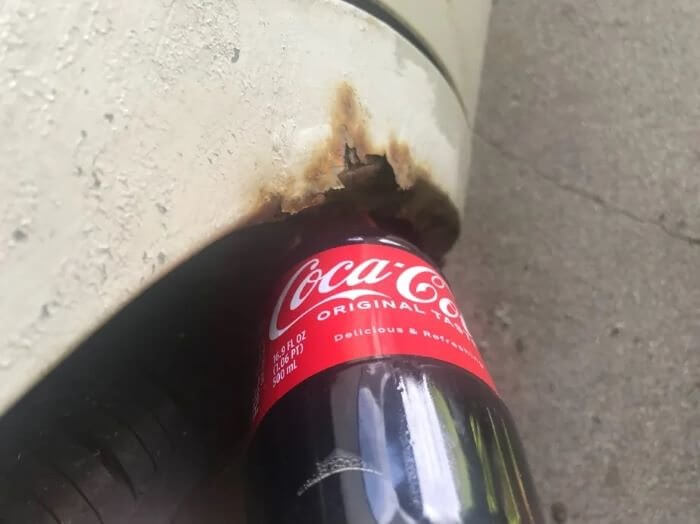 It's worth noting that while Coca-Cola works well on rust stains, it shouldn't be used on standard automobile paint because it could harm the lacquer.
Bug-Free Body Work
Most insects may seem harmless, but they can cause minor damage to your vehicle if you don't remove them immediately. After a bug has stuck to your car, getting it off without scratching the paint is nearly impossible. WD-40's oily composition will help remove even the most stubborn bugs without much effort. Simply spray it on and leave it to dry for ten minutes. Hey Presto! Your car will be like new again.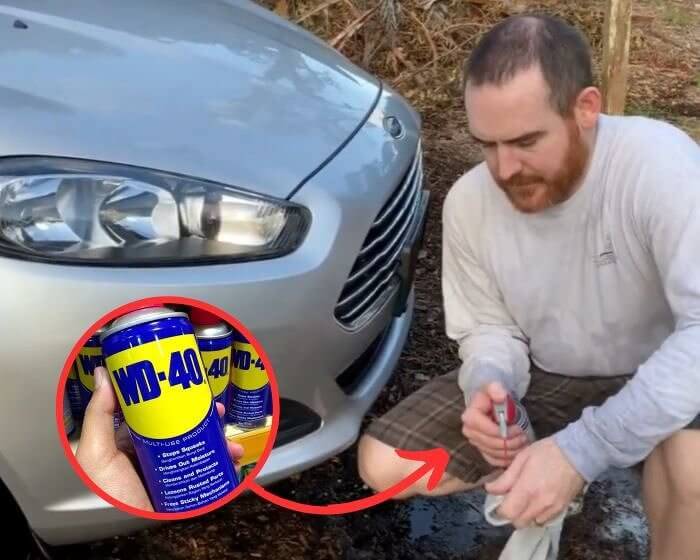 If you follow the directions and use it as you would normally, the bugs will fall off as soon as the WD-40 is wiped off. 
Keeping Car Mats Clean
Do you recall how immaculately clean the car's carpets were when you first drove it home from the dealership? They had no dust or dirty stains, and they even smelled good. Now it's a continual battle to keep them looking even half as good. Giving them a thorough cleaning can be difficult, and shaking them occasionally just isn't enough. Here's how to have them looking as good as new in no time.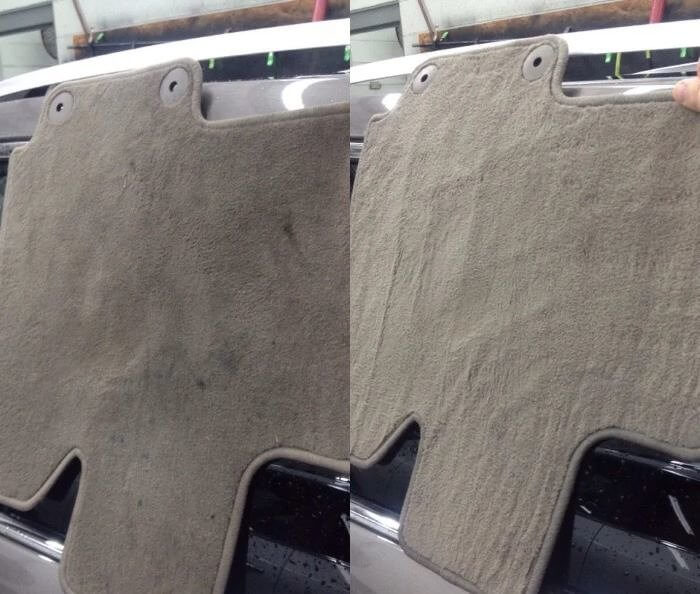 Use any stain removers you have at home to spray the mats, wash them with whatever detergent you have, and then dry them in the sun.
Mayonnaise Is a Miracle Cleaner
Believe it or not, mayonnaise is as effective a car cleaner as any you would normally buy at the store. Yes, your favorite sandwich spread can free your automobile's body from stubborn tar stains. Firstly, use a cloth and a small bit of mayonnaise to treat the damaged area. Once you have applied a layer of mayonnaise, let it sit for five minutes so that it can work its magic.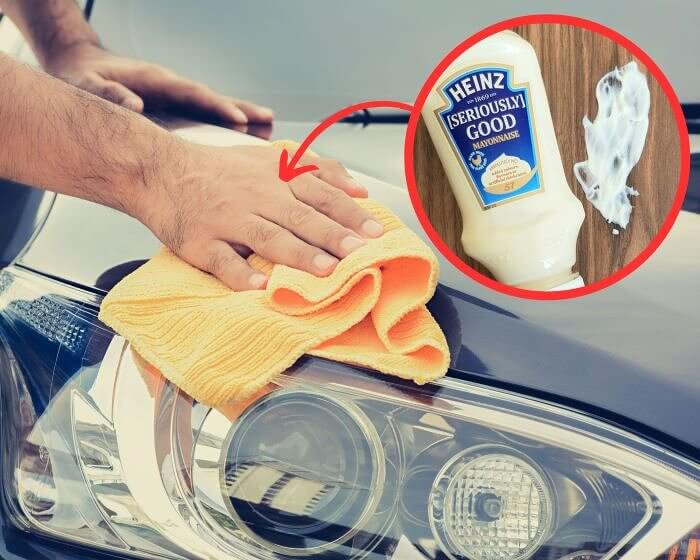 Finally, to put an end to those bothersome stains, use a clean cloth to wipe down the area. Hey Presto! The tar will have disappeared.
How to Get That Showroom Shine
If you want to give the inside of your car a showroom shine without breaking the bank, you can use something you already have in your home. To restore the car's shine, combine a little amount of kerosene with a small amount of water, then apply the solution to a cloth and clean the desired areas. After applying this magic potion, make sure you dry the interior of the car thoroughly.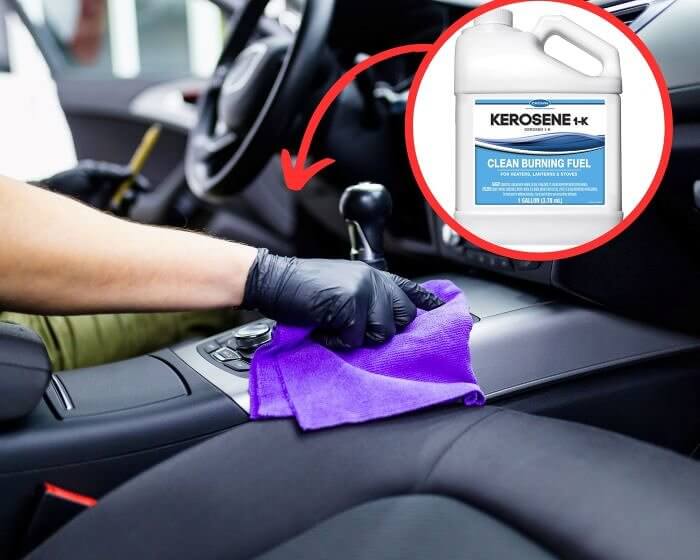 This method gives you a perfect result and also gets rid of dust and other dirt inside your car. You will wish you had done it ages ago.
Bubbles Work Wonders
Picture your windshield free of any filth, like bird poop and stains. Believe it or not, the answer is in the bubbles—soda bubbles. You'll need to be careful when applying them so that the bubbles don't damage the car's paint. By simply putting the soda on the glass and waiting a few minutes, your windshield will be like new again. Use glass cleaner to wipe it down after you're done.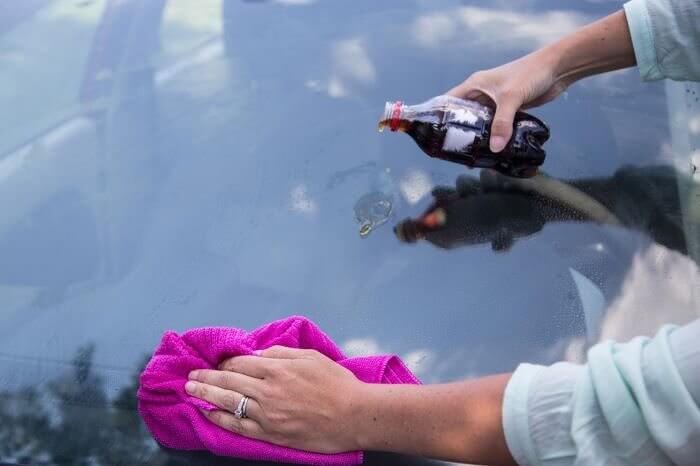 When it comes to cleaning up after birds, you'll definitely notice a difference. Droppings and stains can be quickly washed away thanks to the cleaning power of bubbles. 
Eliminating Pet Hair
Have you got a furry friend that likes to come along on trips with you? While it's so great to take your companion along for the ride, they do shed a lot at times. If you discover a lot of dog hair in your car, try this method to get rid of it. A squeegee is a cheap and simple solution for removing dog hair. The rubber blade will trap pet hair easily.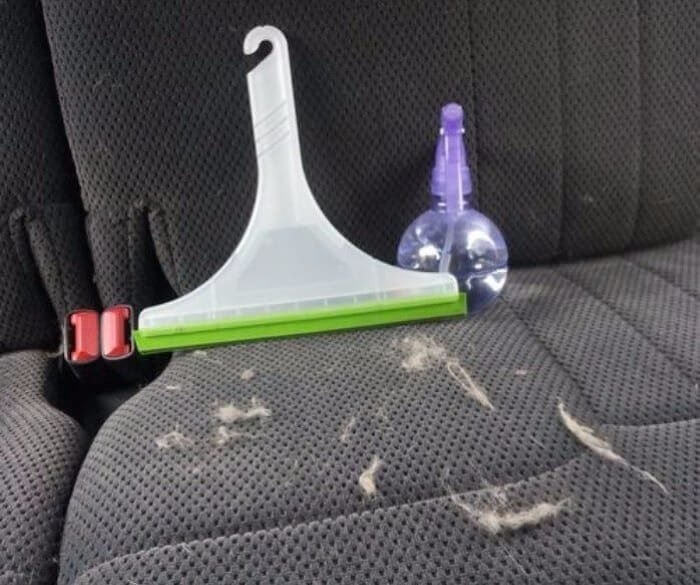 As you drag the squeegee along your car's floors and seats, you'll be able to collect all of the hair into one tidy, easy-to-remove pile. 
Heavy Keys Will Cost You in the Long Run
In contrast to the modern push-button start, some older cars still require a key injection to activate. Cars can be damaged by key rings that contain many metal objects, such as vehicle keys, house keys, work keys, and so on. Overloading your ignition switch with more than six keys is dangerous. The weight of too many keys at once can cause the switch to fail because it's designed for one key only.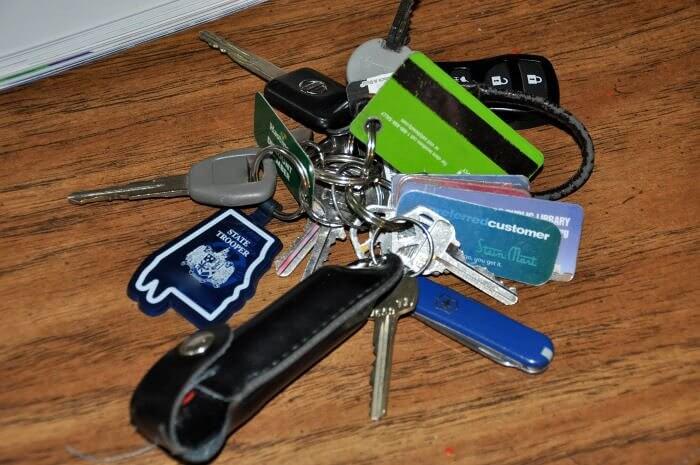 Put your car keys on a separate ring from your other keys, devices, and fobs to avoid a pricey repair. Prevention is always better than the cure!
When to Face the Sun
What if I told you there is a simple habit you can get into that can stop your windshield frosting over in the winter and stop your dashboard from overheating in the summer? If you have to drive to work in the summer, park your car so that the windshield faces the rising sun. As a result, you will return to a cooler car cabin in the afternoon or evening.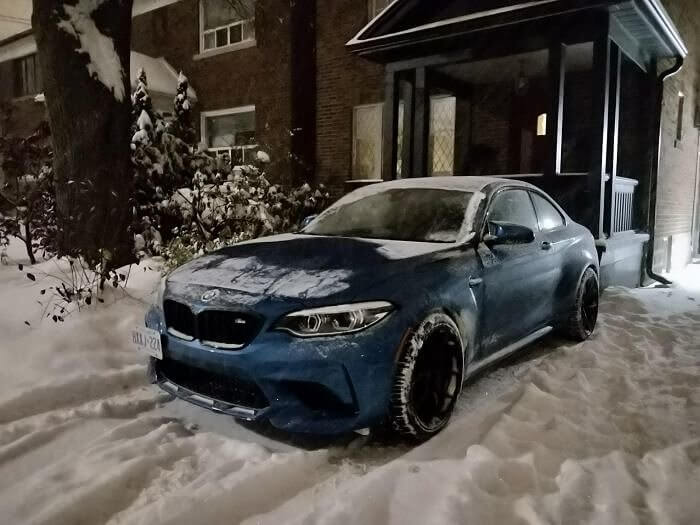 Do the opposite during the winter; doing so will result in frost-free windows. The afternoon sun will warm the car, preventing the windows from freezing.
No More Frozen Doors
A smart winter preparation measure is using cooking spray to prevent your car doors from freezing. Frozen doors are one of the most annoying automotive problems out there, but can be avoided with regular cooking spray. Before nighttime temperatures drop, use cooking spray to liberally coat the rubber seal of your car door. Doors won't freeze shut, thanks to the cooking spray, so you no longer have to worry about being late for work.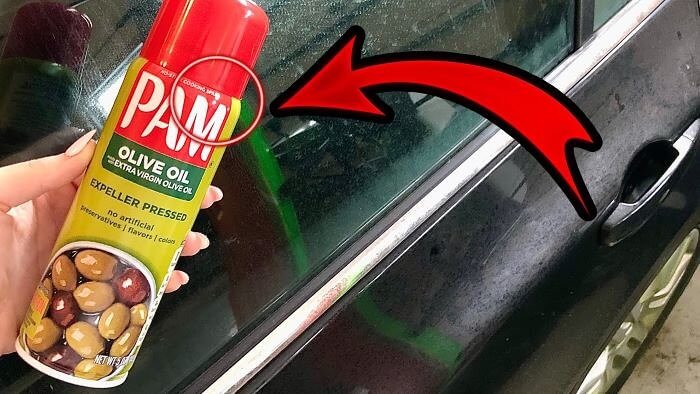 While cooking spray will take care of your frozen doors, did you read the earlier hack about hand sanitizer? If your locks are frozen, use hand sanitizer.
Air Conditioner Vs. Open Windows
You can save money on gas by opening the windows instead of running the air conditioner in the car throughout the summer. Instead of cranking the air conditioner, try opening the front windows if you can stand the heat. In most vehicles, fuel economy drops by as much as 10% while the air conditioner is on. The front windows can be opened to reduce the aerodynamic drag as long as the back ones are closed.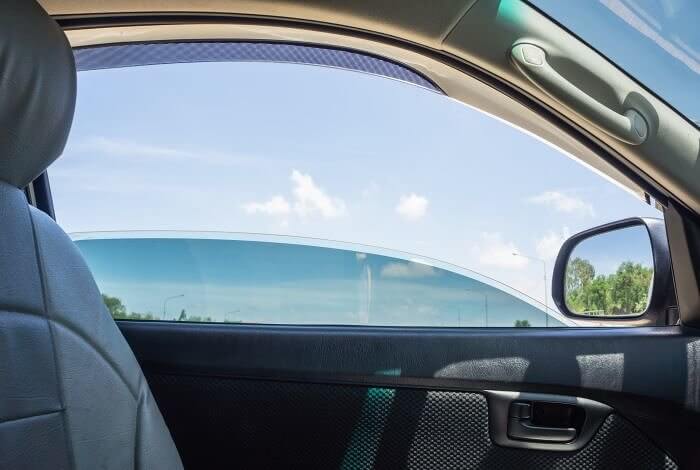 You would be amazed how much money you can save over longer distances driving with the windows down instead of having the air conditioner on.