Did you ever wonder if the mega-rich and famous have hobbies like you and me? Well, if you like collecting high-end supercars, then the answer is yes! We all know that  "A-list" celebrities like to show up in style to award shows and movie premieres. Stepping onto the red carpet from a Rolls Royce Phantom or Bugatti Veyron always looks good. It turns out that some of these super-wealthy celebrities can choose a supercar for every occasion from their own private collection.
From Conor McGregor to Kim Kardashian, here are 25 celebrities with incredible car collections.
Conor McGregor
Conor McGregor has no issues splashing out big bucks on super-fast cars. And with $200 million in the bank from his professional endeavors, sponsorship deals, and the sale of his whiskey business, why shouldn't he enjoy the ride along the way? This hard-working Irish MMA superstar loves to roll up to an event in a Rolls-Royce. In fact, McGregor could roll up in any one of his four Rolls-Royces from his $2.5 million car collection.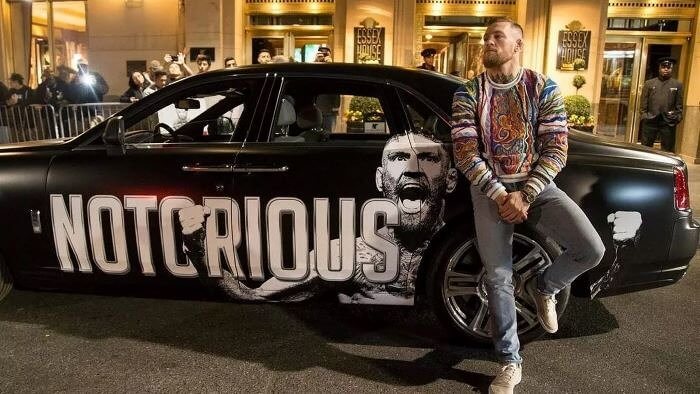 Alongside his Lamborghini Urus and Aventador Roadster, The Notorious has a Rolls-Royce Ghost, Phantom Drophead Coupe, Wraith, and Dawn. Conor's collection reminds us that hard work really does pay off!
Tom Cruise
Tom Cruise's role in the 1986 blockbuster Top Gun cemented his reputation as an action superstar. Thirty-seven years later, Tom is now worth roughly $620 million, and he has no qualms about spending it on flashy automobiles for his collection. Buick, Chevy, Ford, Mercedes-Benz, and Porsche are just a few of his favorite brands. But these days, his Bugatti Veyron, worth approximately $1.9 million, gives Tom his need for speed!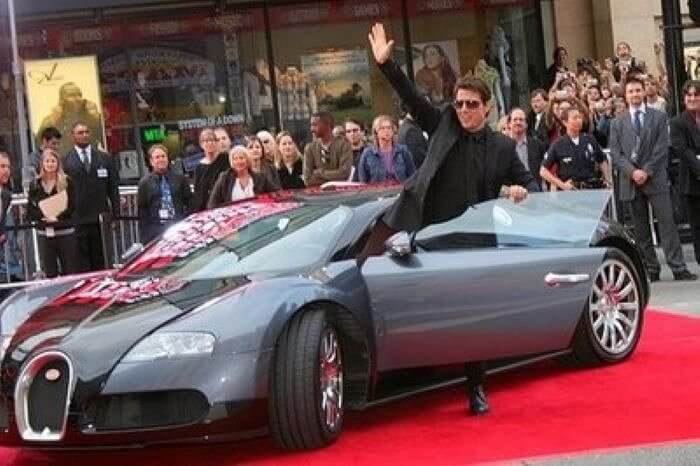 Unfortunately, Bugatti has since barred Tom from purchasing any other Bugatti vehicle because he was unable to open the passenger door while on the red carpet.
Snoop Dogg
Snoop Dogg, now valued at over $125 million, gained notoriety after being discovered by Dr. Dre in 1992. Since then, he has sold more than 35 million albums globally. Snoop's preferred autos are Cadillacs and Buicks from the late 1960s and early 1970s, and they range in size and style, but all show his big personality. There are three Cadillac DeVilles in Snoop's collection, and they all have "Snoop Dogg" written over the hood.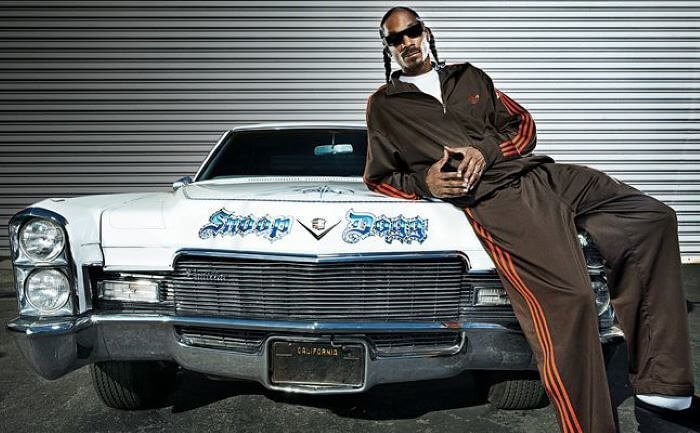 Snoop's stunning white 1068 coupe, 1967 "Brown Sugar" DeVille, and 1974 lowrider Snoop DeVille all sit in his garage, surrounded by other American muscle cars.
Johnny Depp
Johnny Depp is not only a Hollywood superstar, an award-winning actor, and the talk of the town, but his love of classic cars is also well-documented. His 1959 Chevrolet Corvette has a special place in his heart as it sits beaming red and white in his collection. Graham King, the producer of Bohemian Rhapsody, gave Depp this 1959 Chevy Corvette as a mark of appreciation for the actor's outstanding performance in The Rum Diary.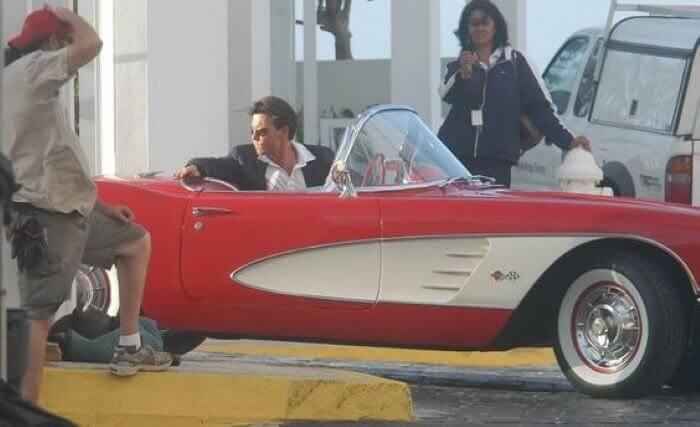 This historic Corvette's fiberglass body stands in stark contrast to the metal bodies of most antique cars from the 1950s and is almost half the weight.
Leonardo DiCaprio
Leonardo DiCaprio is an Academy Award-winning American actor and humanitarian who became a household name after the 1997 blockbuster Titanic. Since then, he has been no stranger to the world's highest-paid actor rankings. Leonardo owns a simple yet elegant car collection that includes a Lexus RX Hybrid, a Porsche Cayenne, and a Tesla Roadster. But it's his Fisker Karma, worth $83,000, that you are most likely to see Leo drive around Los Angeles.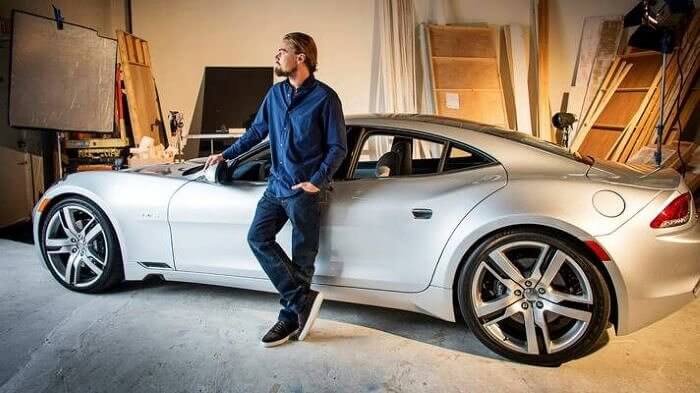 Leonardo also drives a Toyota Prius, but if you want to catch a glimpse of this superstar, keep your eye out for his sleek and sexy Fisker Karma.
Drake
Rapper "Drake," reportedly worth $250 million, has taken his pricey passion for collecting cars very seriously. Drake's eye-catching automobile collection includes several luxury models, including Bugatti, Devel, Ferrari, Lamborghini, McLaren, and Rolls-Royce. His Mercedes-Maybach G 650 Landaulet, on the other hand, is one of only 99 G-Class SUVs that Mercedes-Maybach has ever made. It is one of the rarest and most expensive SUVs out there, and Drake just loves it.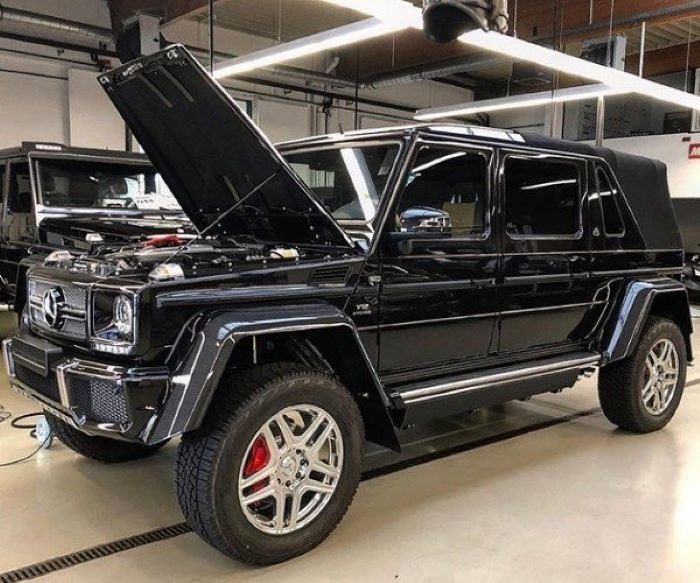 In a few scenes from Drake's music video for his song "Chicago Freestyle," his Mercedes-Maybach G 650 Landaulet makes an appearance. Maybe it is "God's Plan," after all!
Jennifer Lopez
To put it mildly, Jennifer Lopez is not a big fan of driving. She was gifted a Porsche 911 Carrera GTS Cabrio after she hadn't driven a car in over 25 years. And while she still drives it sometimes, J. Lo prefers to be in the passenger seat, especially in her expensive Rolls-Royce Phantom Drophead. With her lavish lifestyle and impeccable taste, the Rolls-Royce Phantom is perfect for J. Lo's image.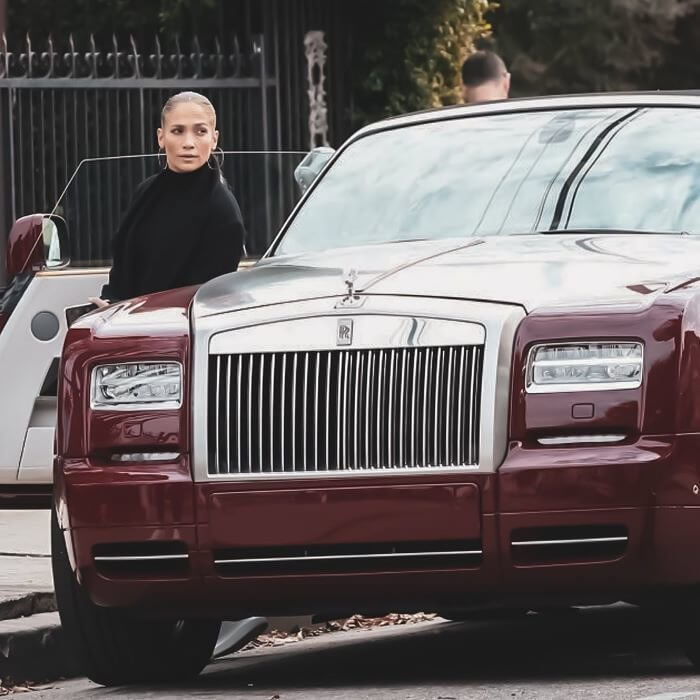 The Phantom can accelerate to 60 miles per hour in 5.1 seconds and reach a top speed of 155 miles per hour. That's plenty to drive Jenny around the block!
Jay-Z
With Jay-Z's net worth now in the billions, from classics to exotics, it's no wonder he has a car for every day of the month. So it should come as no shock that the wealthiest hip-hop star in the world has one of the rarest luxury cars in the world. The Maybach Exelero costs $8 million, has a top speed of 218 mph, and is powered by a twin-turbo engine producing nearly 700 horsepower.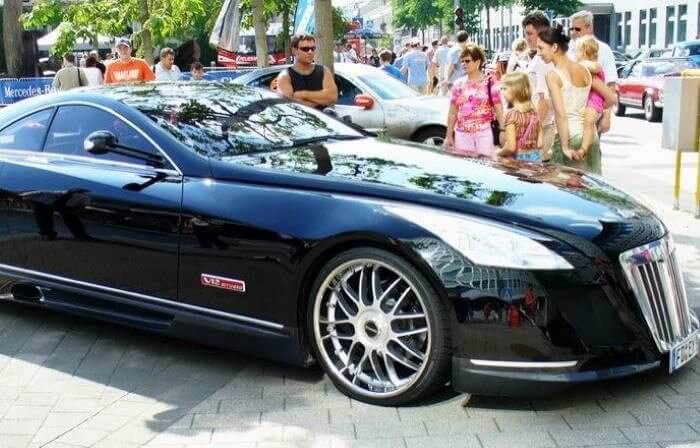 The car used to belong to a rapper named "Birdman," but he fell behind on his payments, allowing Jay-Z to step in and take it off his hands.
John Cena
John Cena gained notoriety as a professional wrestler entertaining crowds of all ages across the globe. He also showed great comedic ability in films such as Trainwreck and Daddy's Home. Thanks to his acting and wrestling careers, Cena has managed to assemble a car collection to be proud of. And part of that collection is a stunningly modern, liquid-blue Ford GT. It cost half a million dollars and was one of only 500 limited-edition models.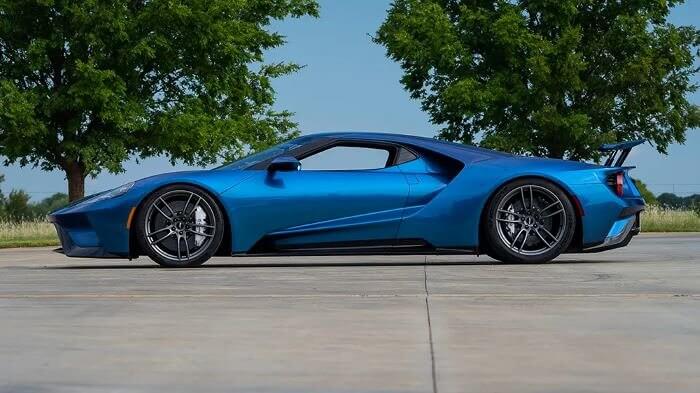 This magnificent car has a top speed of 216 mph and 647 horsepower. It also has an active multimode suspension and a 7-speed dual-clutch automatic transmission.
Miley Cyrus
From Hannah Montana to Hollywood movie roles and a huge music career in between, it's no wonder Miley Cyrus is worth $160 million. And while Miley isn't a petrolhead, she does own a stunning Maserati Quattroporte, and it's definitely one of the more expensive vehicles in Miley's collection. With an estimated price of about $140,000, it comes equipped with a 3.8-liter twin-turbo V8 engine that can generate up to 523 horsepower.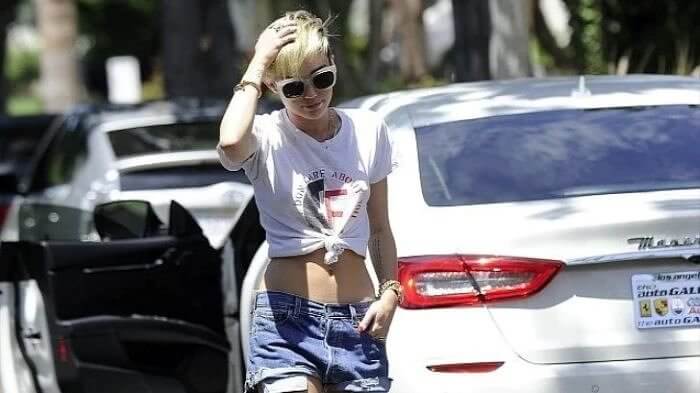 While not all of Miley's cars are considered to have zero emissions, she does have a Tesla Model S and a Chevrolet Camaro ZL1 in her collection.
Ariana Grande
Ariana Grande is an American singer, songwriter, and actress with a $240 million fortune to her name as a result. The 29-year-old American musician, known for songs like "Thank U, Next," has a very impressive car collection. She has several high-end vehicles, including a Porsche 718 Boxster, a Lexus LS, a Tesla Model S, a Ferrari 488 GTB, and a Mercedes-AMG G63. But the car she loves most is her Range Rover Sport.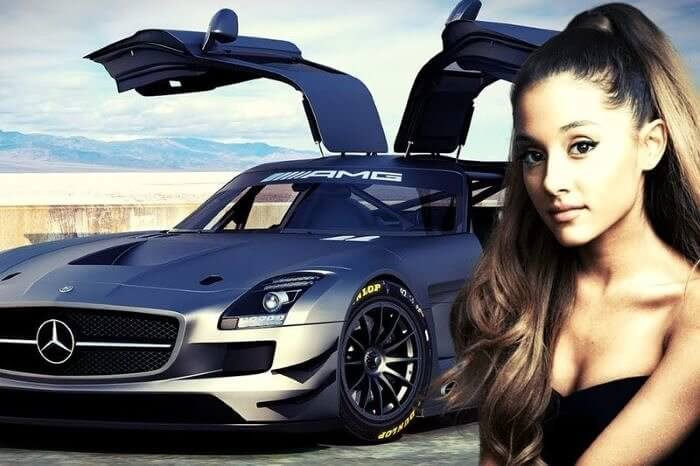 Despite its smaller size, the Sport's silhouette is comparable to that of the Range Rover, but just like Ariana, it has plenty of attitude.
Dwayne Johnson
Dwayne "The Rock" Johnson has shown plenty of muscle over the years in blockbuster movies like Fast and Furious or Black Adam. So it's no wonder "The Rock" likes to drive big cars that match his big persona. Numerous vehicles, ranging from the hardy Ford F150 Raptor pickup to the impressive Pagani Huayra and Ferrari LaFerrari, are kept in the former WWE superstar's garage, along with a 1971 Chevy Chevelle for good measure.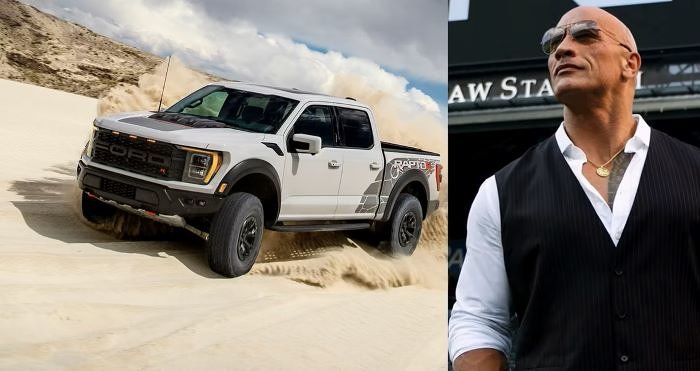 And even though Johnson calls his Ford F150 Raptor "his baby," that didn't stop him from giving it away to a Navy vet at a screening of Red Notice. 
Kylie Jenner
Kylie Jenner, an American socialite and internet sensation, is no stranger to exotic cars and even has a few of her own. She is said to have the most expensive collection of cars in the Kardashian-Jenner social circle. Her cars include a Rolls Royce Wraith, a Bugatti Chiron, a Ferrari LaFerrari, and a Lamborghini Urus. The Ferrari alone is worth over $1.5 million, but that's just a drop in the ocean for Kylie.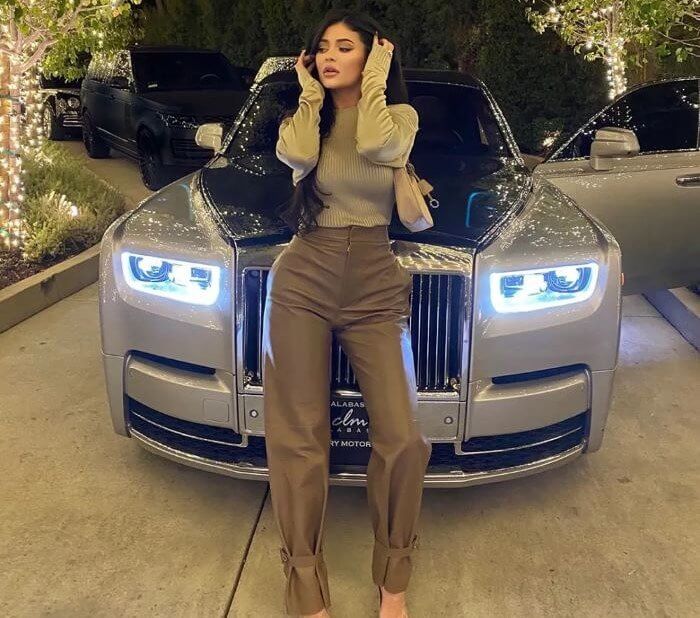 Just 210 Ferrari LaFerrari were produced, and there was a strict invitation-only policy in place from Ferrari for those who wanted to purchase one—well done, Kylie!
Selena Gomez
Selena Gomez, a former Disney star and singer, has acquired enough wealth to drive some opulent cars thanks to her ability to propel herself onto the celebrity A-List. Not only has she made history by becoming the first woman to have 400 million Instagram followers, but she has a luxury Mercedes-Benz Maybach in her collection to prove it. But her Ford Escape, Audi A6, and MINI Cooper keep things down to earth.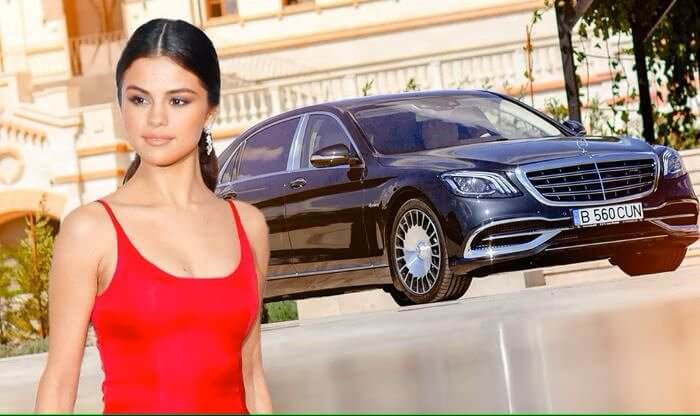 The Mercedes-Benz Maybach S-Class will set you back north of $200,000, but with $85 million in the bank, it seems that Selena can well afford it.
Kim Kardashian
With a net worth of $1.8 billion, Kim Kardashian has cemented her place as a highly successful businesswoman. The reality TV star and ex-wife of Kanye West has a fondness for luxury goods, and her collection of high-end vehicles is no exception. Her customized Lamborghini Urus, Mercedes-Benz Maybach, and Rolls-Royce Ghost are all painted the same shade of grey as her home and are collectively worth almost $4 million.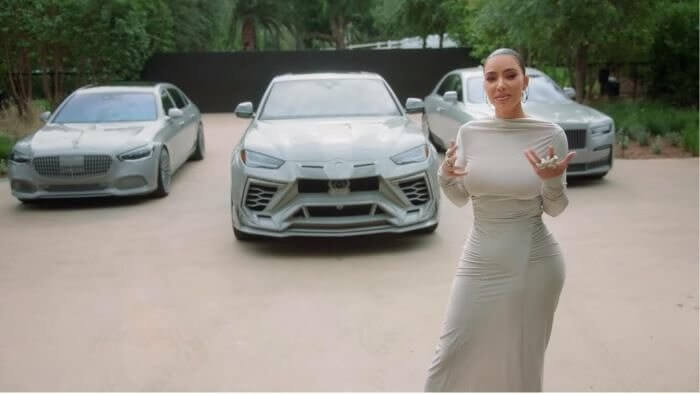 The custom paint job on the cars alone cost $100,000. But it was important for Kim to match them with her $60 million California mansion.
Lionel Messi
Lionel Messi has had many on-field achievements while representing Argentina and the Spanish club Barcelona. Most recently, the football star captained Argentina to a World Cup victory in 2022 and cemented himself as arguably the greatest footballer of all time. And with a net worth of $600 million, it's no surprise that Messi has a fleet of exotic vehicles, including a Pagani Zonda Tricolore and a Ferrari 335 S Spider Scaglietti. 
While both of these cars are beasts, the Ferrari 335 S Spider Scaglietti is from 1957, and Messi paid $36 million for it at auction in 2016.
Beyoncé
You know you're a superstar when your limo is decked out with a bathroom, bedroom, and entertainment system. Yes, Beyoncé, the music sensation who went from a girl group to a solo career that catapulted her to stardom, has this very limo. The Mercedes-Benz Sprinter Limousine, to be exact! But when she's not chillin' in the limo, Beyoncé is about town in her Rolls Royce Silver Cloud, McLaren SLR, or Pagani Zonda F.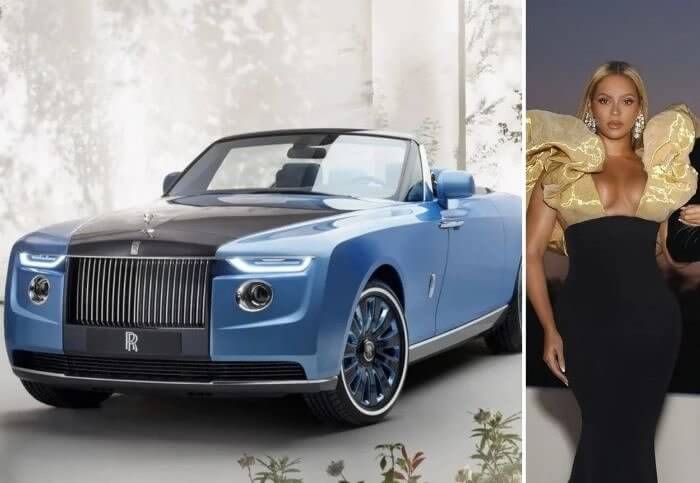 Beyoncé has accumulated some serious wealth over the years, and she has earned every penny through hard work and dedication to her love of music.
Kendall Jenner
Kendall Jenner, the American model and media celebrity, seems to prefer American-made muscle cars to more modern, eco-friendly types. She has a keen eye for classic, vintage machines and owns several iconic American motorcars. Her collection includes a 1957 Chevrolet Corvette Stingray, a 1965 Ford Mustang, a 1960 Cadillac Eldorado, and a 1969 Chevrolet Camaro Convertible. Kendall's collection is presently twelve cars deep and has a combined value of $4.5 million.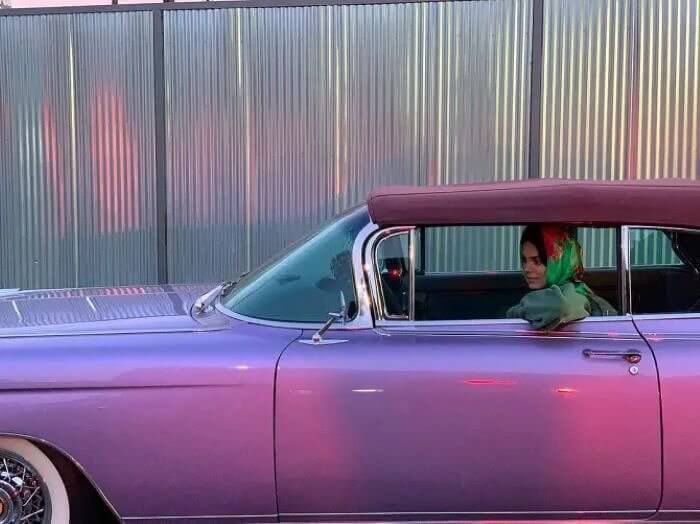 Kendall's first vehicle was a customized fourth-generation Land Rover Range Rover, which she received as a birthday present from her parents when she turned 16 years old.
Justin Beiber
Justin Beiber, a teen idol and music sensation, made headlines when it was reported that he had been barred from buying a Ferrari. It would appear that they were unimpressed with the extent to which he had customized his own Ferrari. Among the many Ferraris and Porsches in the singer's garage are a Bugatti Grand Sport, a Rolls Royce Wraith, a Lamborghini Aventador, a Lamborghini Huracan, a Lamborghini Urus, and a slew of others.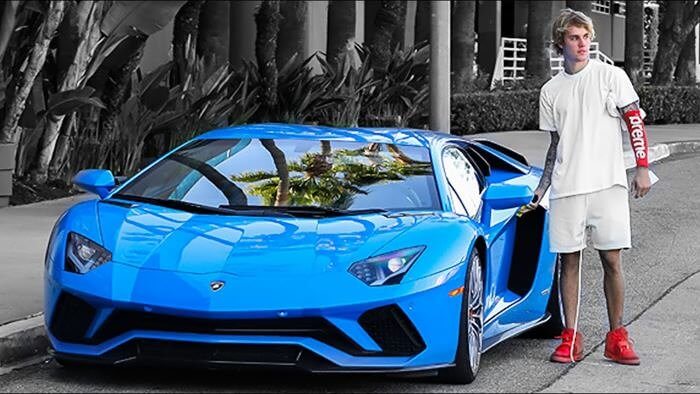 While Justin has hit the headlines before due to car troubles, we can't deny that his taste in cars is fantastic. Justin just loves Lamborghinis!
Billie Eilish
Billie Eilish, like many other celebrities, has spent some of her $51 million net worth on a few sports cars and a luxury SUV. In Billie's garage, the Challenger SRT Hellcat takes top honors because it has been her dream car ever since she was a little girl. Billie's Dodge Challenger SRT Hellcat has a unique matt black coating that makes it look even more sinister. And she calls it "Baby Mama!"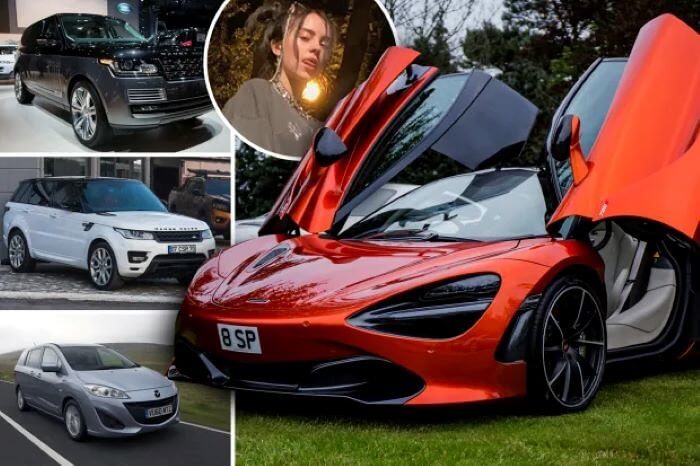 The Dodge Challenger is a classic example of a modern American muscle car, and Billie Eilish drives it like it was intended to be driven. Go, baby mama!
Simon Cowell
Only Jerry Seinfeld and Jay Leno have more cars in their collections than Simon Cowell. There are at least two dozen cars in Cowell's garage, from Porches to Ferraris to Jaguars to Bentleys—and an Aston Martin because he's British. Cowell's net worth is pegged at $600 million, so he has more than enough money to indulge his passion for expensive cars. Simon's supercars have been featured in magazines and on television.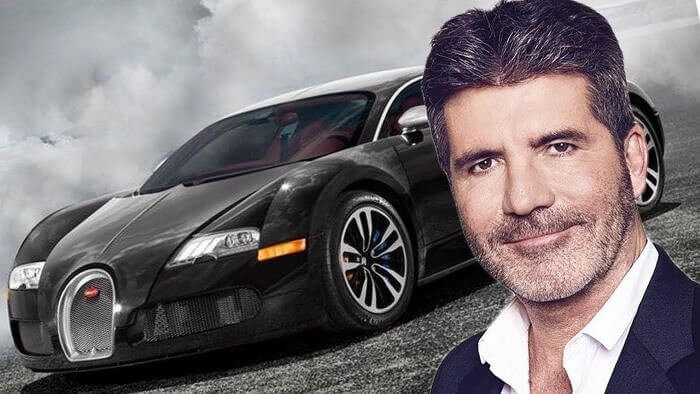 Simon certainly has the X-factor when it comes to his automobile collection. You may catch a glimpse of him driving one of his beauties on the streets of Malibu or London.
Lady Gaga
The Audi R8 might be the only vehicle worthy of a celebrity. Lady Gaga appears to be having a blast behind the wheel of this rocket ship, which can easily outrun the paparazzi. The pop artist and star of "A Star Is Born" is not usually one to indulge in luxury automobiles, but she clearly made an exception for this purchase. The Phantom Black model was definitely a smart move on Gaga's part.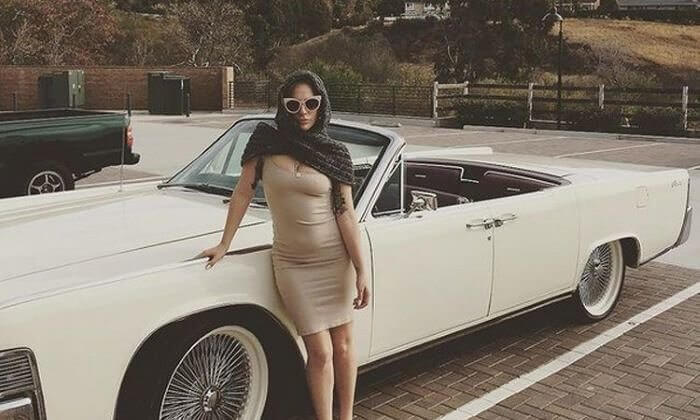 Lady Gaga is one of the hardest-working ladies in Hollywood and the music industry today, and her Audi R8 is definitely one way to enjoy her $320 million fortune.
Nicki Minaj
Nicki Minaj is a ten-time Grammy winner who shot to fame with "Pink Friday," so she deserves nothing less than a hot pink sports automobile, right? While Nicki's $400,000 Lamborghini Aventador wasn't available in her favorite color, the rapper took matters into her own hands. She spent an additional $30,000 to have the Lamborghini painted bright pink. Nicki also owns a fleet of other high-end vehicles. Can you guess what color they are?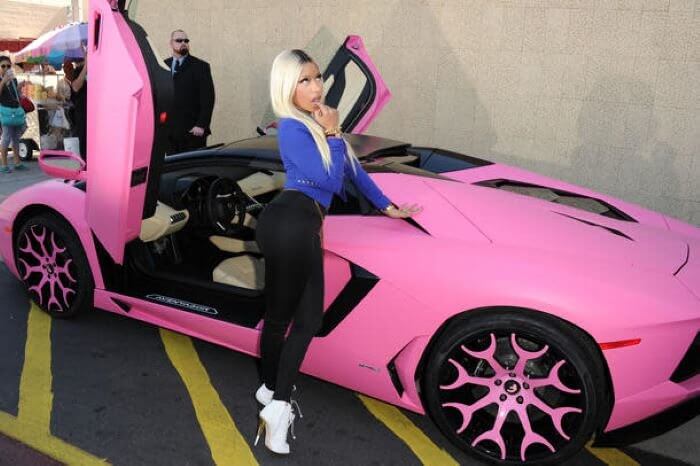 Yes, you've guessed it. Super freaky girl Nicki Minaj owns a "pink" Bugatti Veyron, a "pink" Rolls-Royce Cullinan, and a "pink" Bentley Continental GT. Wow!
Jay Leno
Jay Leno, a former comedian and talk show host, is known for his crazy collection of cars. He often drives around Los Angeles in one of his 180 cars or 160 motorcycles, just for fun. His car collection is kept in a high-security garage, and the centerpiece is his 1955 Mercedes 300SL Gullwing Coupe, worth an estimated $1,8 million. Surrounded by so many iconic cars, this particular Mercedes is his pride and joy.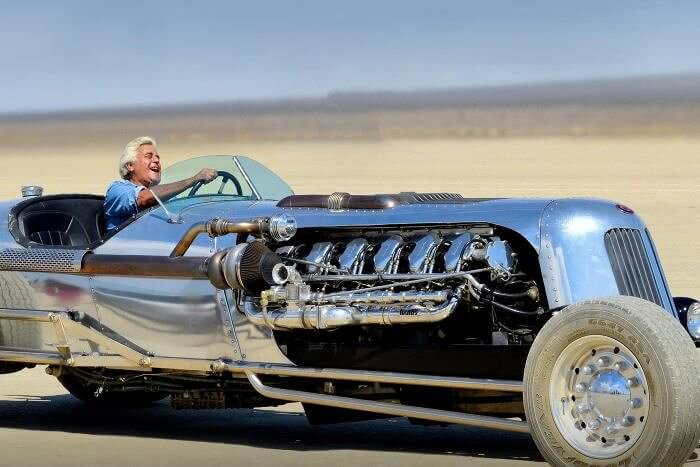 Jay's car collection is worth an absolute fortune. There is even a McLaren F1 racing car in there worth $12 million. You can catch Jay on his TV show, Jay Leno's Garage!
Ralph Lauren
Ralph Lauren has a collection of the most valuable and sought-after automobiles ever produced. The fashion tycoon's personal fortune is estimated at $8.2 billion, which places him as the world's fourth-wealthiest fashion superstar. Lauren's garage houses his $300 million car collection, and the garage itself is worth $100 million. He paid $300,000 in the 1980s for a 1964 Ferrari 250 GTO that he went on to sell in 2018 for $70 million.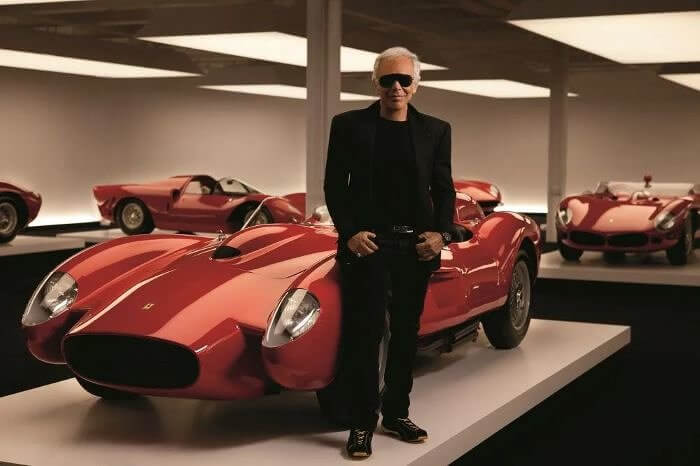 Ralph owns 11 Ferraris, five Jaguars, and five Bugattis. He does not have a Rolls-Royce or Maserati in his collection, but he does have several Porsches.