A ceiling holds a great amount of power and influence when done properly. It supports the building and adds a touch of style and beauty depending on the design. Similarly, coffered ceilings are taking over thanks to how elegant and good-looking they can be while adding to the room's ambiance. Coffered ceiling benefits go beyond breathing new life into a room or home.

While the ceiling design consists of a series of recessed panel rectangular or square grids, it can help create depth and decorative detail. It can also help support decorative lighting while subdividing the experience of a larger space. In addition, its ability to absorb sound and eliminate echoes continues to fuel its prominence in inexpensive and expensive buildings.
Coffered Ceiling Benefits
Hides Flaws and Damages

The coffered ceiling is a piece of art, given its unique design that can support various decorations. Consequently, it goes a long way in hiding various damages, especially at corners. They also make it difficult to spot design flaws by covering unsightly popcorn ceilings. In addition, they help turn ordinary tops into works of art, making a room appear more stylish while oozing a new breath of life.

Eliminates and Absorbs Unwanted Sound

Coffered ceiling benefits go beyond the decorative aspect of a room. When dealing with high ceilings is a piece of engineering and art that helps reduce unwanted echoes or other types of unwanted sounds. Their designs make them highly suited for absorbing creaky floor sounds above the ceiling or loud voices from other rooms.

A coffered ceiling is more than the answer for anyone looking to enjoy peace of mind free of any sound from the outside or upside.

Basement Decoration

Most basement ceilings are usually basic. Most are typically left unattended to ensure easy access to various items, including water and sewerage pipes or electrical wires. However, that should be different with the availability of a coffered ceiling.

In this setting, a coffered ceiling will provide ample space below the various items attached to the basement ceiling for easy access. Therefore, it will help give the room a finished look by making the basement like any other room in the house.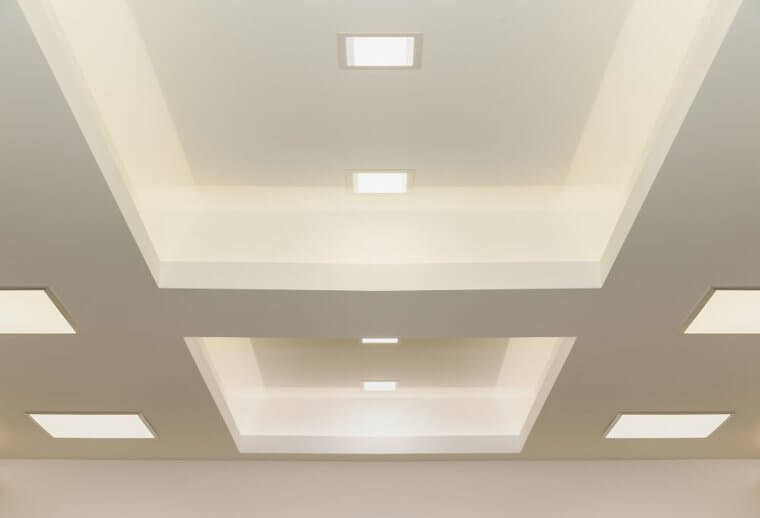 Affordable and worth every penny

One of the key coffered ceiling benefits is that it not only adds to the room's beauty but is also relatively inexpensive. Buying all the materials required and installing everything is cheap while making a room or home beautiful.

Adding a coffered ceiling to a house can increase its value if it stands out from other places. In addition, adding a coffered ceiling can turn a home into something special, making it easy to recoup the investment when selling.

It makes Ceilings look higher

One of the main benefits of coffered ceilings is that they make a house or room look higher. Consequently, it triggers the illusion or allurer of an interesting space. The room will not only look taller but will also be broken into segments depending on the design that one chooses. Therefore, it adds visual length and focal points.

Bottom Line

While enjoying the full coffered ceiling benefits, ensure the room is well suited for such a design. The ceiling type works best for rooms that are 9 ft or higher. Nevertheless, other creative coffered ceiling designs work with 8ft or fewer ceilings. The material used to create the rectangular or square designs will dictate the overall cost of the entire coffered ceiling design.