Welcome to the world of dining etiquette! In this guide, we'll explore the dos and don'ts of dining out so your restaurant experience can be smoother and more enjoyable.  Whether you're a seasoned food lover or looking to improve your dining manners, our tips will help you navigate the world of restaurant behavior. From dressing appropriately to handling the bill and appreciating local ingredients, we've got you covered. So, let's get started on making every meal a pleasant and respectful experience!
Still Wearing Jeans? Think Again
Jeans are versatile but not always restaurant-friendly. In casual joints, they're your best buds, but in high-end restaurants? Not so much. Dining in jeans or super casual clothes may leave you feeling out of place. It's like wearing flip-flops to a formal event! Restaurants love when you dress to impress, and it sets the mood for a classy meal. So, leave those jeans for your Netflix nights and opt for something a bit dressier!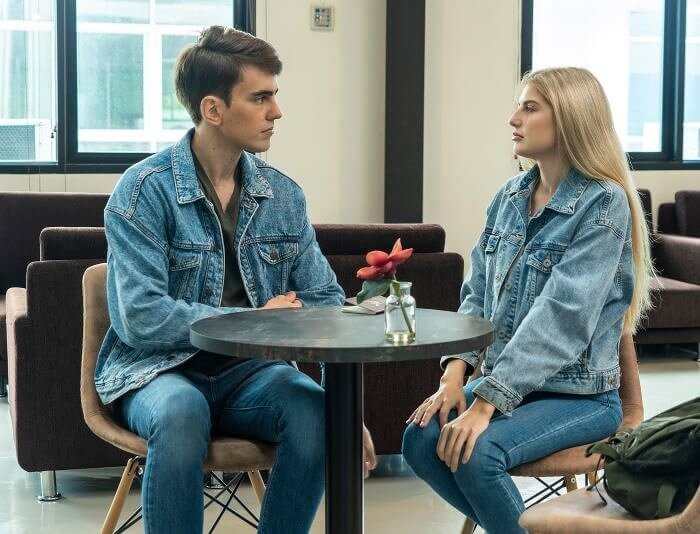 Remember, it's not about being overly formal, just a touch of style. Dressing up a bit shows you value the dining experience, and it can boost your confidence, too!
Why Order a Well-Done Steak? It's Just Tasteless!
Alright, if you're the type who prefers a steak with a little less "moo," ordering it well-done might be your jam. Just be aware, though, that chefs tend to frown a bit. Why? You see, the magic of a steak lies in its tenderness and juiciness. When you go well done, you're essentially telling the chef, "Hey, can you make this taste like shoe leather, please?" First, you're missing out on the steak's natural taste!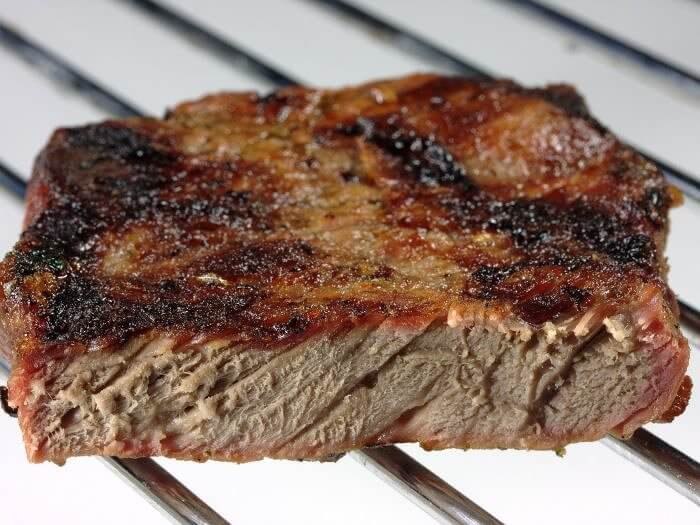 Second, you might as well save some money and chew on your old boots. So, if you prefer your steak not to moo, go for medium-rare or medium!
The Lowdown on Lousy Tippers
Tipping is like a high-five for good service, and going below standard is like offering a limp hand. It can make you seem miserly, especially when servers rely on those gratuities. It's a good rule of thumb to tip around 15-20% of your bill. If service was genuinely poor, speak to the manager instead of leaving a paltry tip. Being stingy with tips can tarnish your dining reputation, so show your gratitude generously!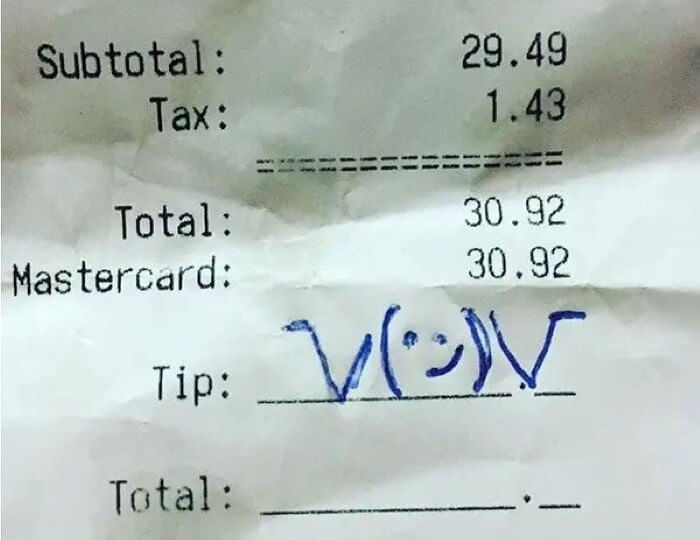 If your wallet's feeling a bit light, it's better to choose a more budget-friendly spot than to skimp on the tip. Remember, generosity leaves a lasting impression!
Dining in the Age of Instagram
We really get that a beautifully plated meal is an Instagram-worthy picture. But here's the deal - don't go full-on paparazzi in the restaurant. The flashing lights might irritate your dinner companions and ruin the mood. Take a quick picture instead, and make sure it's discreet. Also, consider the angle; nobody wants to see your nostrils in their feed. To all food lovers out there, please keep it classy!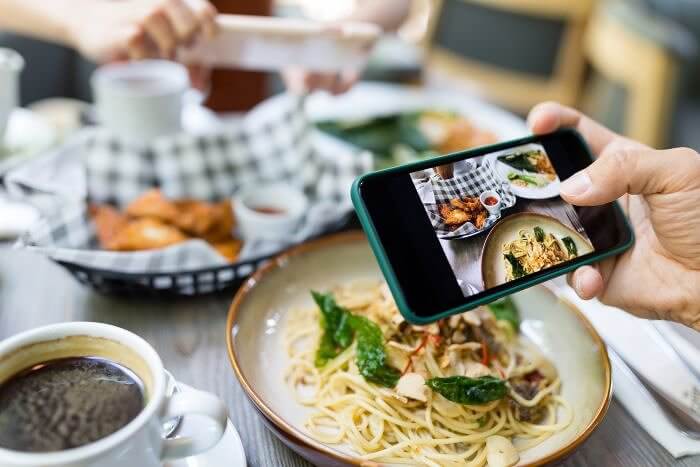 Capture that culinary masterpiece with finesse. Natural light, quick shots, and no paparazzi-style intrusions on other diners are the way to go. Remember, your food's there to be tasted, not admired through a lens!
Sip, Savor, and Stay Sharp
We've all been there, haven't we? The tempting call of that extra cocktail or glass of wine! But in fine dining, over-indulging can be a slippery slope. It's great to enjoy a glass of wine or two, but getting too cozy with the bar can lead to some not-so-elegant moments. Sipping slowly is classy; slurring words, not so much. Pace yourself, relish the flavors, and avoid those tipsy tumbles!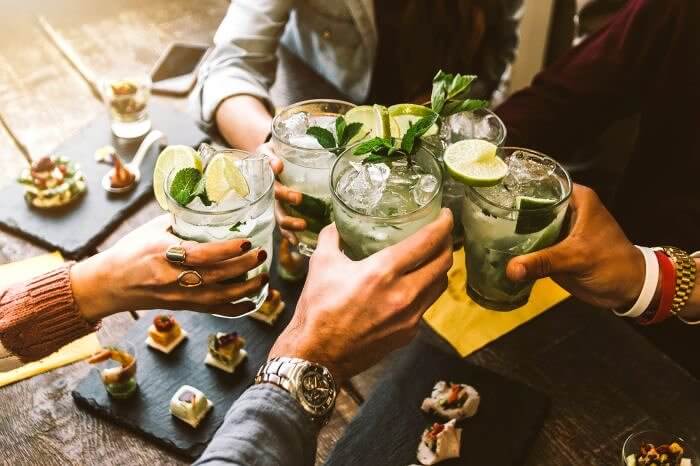 It's great to let loose, but don't let the drink take over. Keep it steady, avoid the embarrassment, and remember the fun moments, not the blurry ones. Cheers responsibly!
Mastering the Art of Returning Your Food
When your meal falls short of expectations, addressing the issue gracefully is an art worth mastering. If there's a genuine problem with your dish—like a steak that's rarer than you ordered or a hair where it doesn't belong—don't hesitate to discreetly notify your server. They're there to ensure your dining experience is top-notch. The key is to get your meal right without causing a fuss. Remember, it's about your satisfaction and the pleasure of the meal!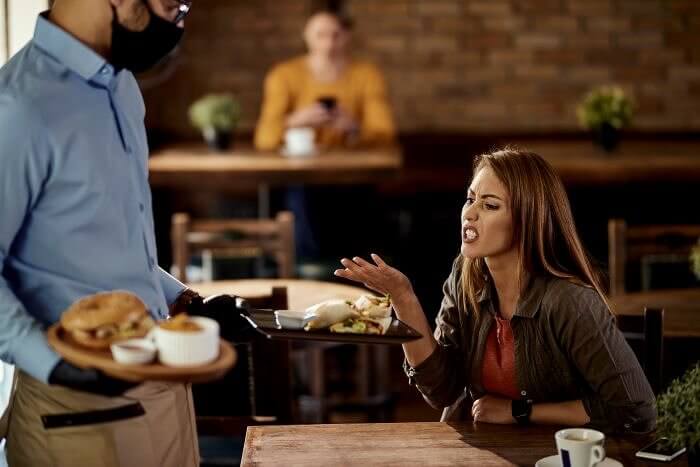 Making a scene or demanding unnecessary changes to your dish won't earn you any culinary brownie points. Be gracious, not snobbish. Address problems kindly and let the staff work their magic!
Overloading the Table: Is There a Hungry Savage Sitting With Us?
Sure, we get it. You're hungry, right? But you're not a wild animal! Piling food on the table like a culinary Jenga tower is not the best move. Let's give our elbows some space, shall we? Keep it classy; order in waves. Begin with the appetizers, take some time to appreciate the tastes, and then call for the main meal. An overcrowded table looks more like a buffet line. Keep it elegant; keep it enjoyable!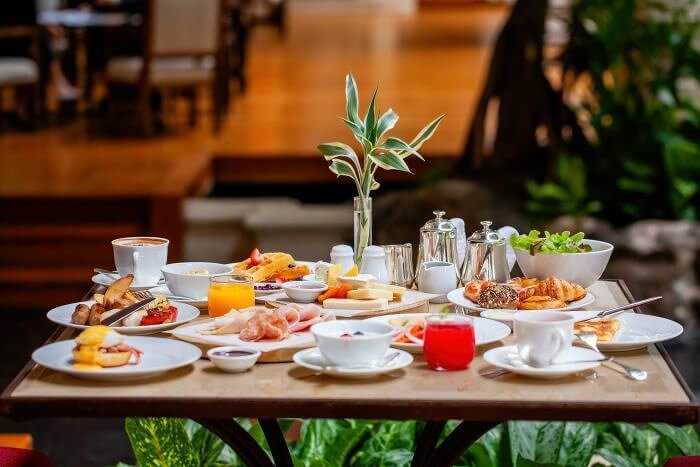 It's easy to get excited when the dishes start rolling in, but piling up the table is not a good idea. Less is more when it comes to table setting!
Give Ketchup a Rest and Let the Chef Shine
Alright, let's address the elephant in the room: ketchup. It's that trusty condiment we all love, but in high-end joints, it can raise an eyebrow or two. Chefs work magic on these dishes, and slathering ketchup can be a tastebud crime. Maybe try the sauce they've paired with your dish first, and if you're not a fan, ask for something different. Let's keep the ketchup for our fries, shall we?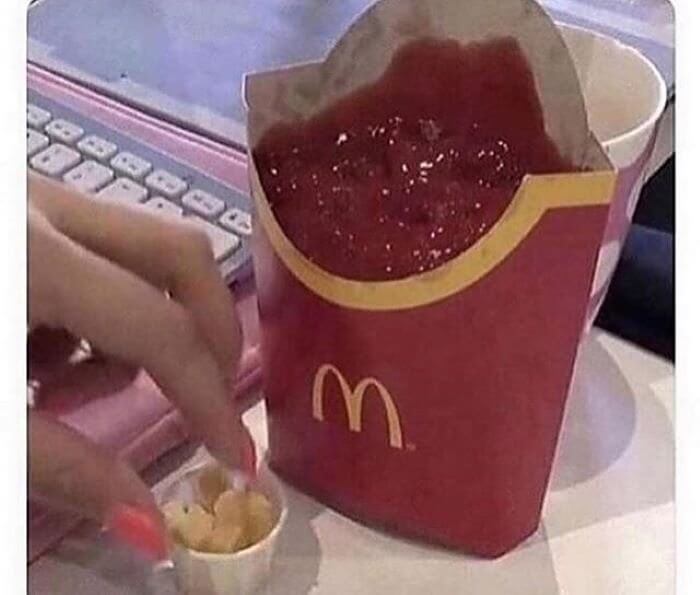 In fine dining, ketchup's not the hero. Trust the chef's creation first, and if it needs a boost, ask for a suitable sauce. Ketchup? Save it for your burger battles!
Bringing Your Own Food Is Just Rude!
We get it; sometimes, you have a favorite snack or drink you can't live without. But bringing your own goods into a restaurant? It is a bit like wearing sunglasses indoors; it's just not practical. Most eateries frown upon it because they put effort into crafting their menu. Plus, it can be disruptive to other diners. Remember, the world of dining has rules; don not be a culinary rebel!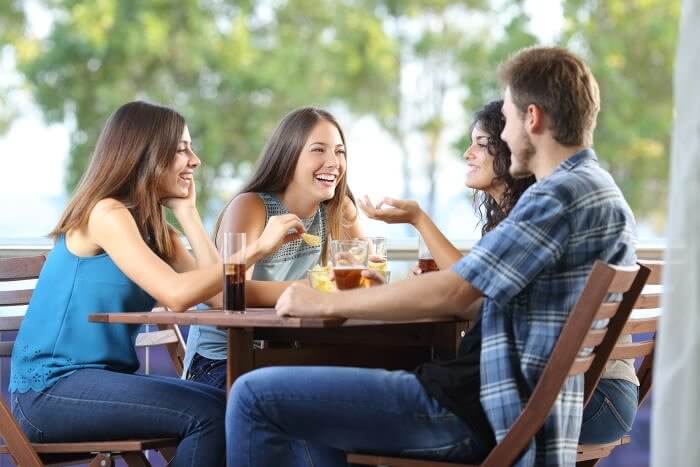 While we all have our foodie favorites, restaurants work hard on their menus. Bringing outside goodies can disrupt the vibe. If it's a must, ask politely in advance.
Demanding Instant Service
While hunger can be a formidable foe, remember, even the best restaurants need time to whip up culinary wonders. Repeatedly signaling for instant service will not speed things up; it might even slow them down. Instead, take pleasure in the companionship as you wait for the kitchen to prepare the meal. A relaxed approach not only keeps the staff smiling but also ensures a smoother dining experience for everyone!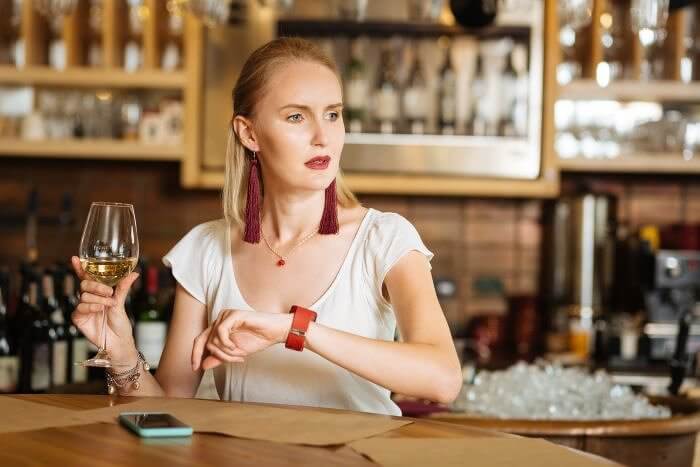 We're all guilty of those "I'm starving" moments, but a restaurant isn't a race track. After all, patience is the seasoning that brings out the best flavors!
The Balance of Being Picky!
Having preferences is entirely normal, but when it comes to special requests, strike a balance. Customizing your meal within reason is usually welcomed by chefs. They aim to please. However, piling on an excessive list of demands, like swapping every ingredient in a dish, can test their patience. So, choose your battles wisely. Adjustments are fine, but avoid turning your order into a culinary crossword puzzle. Remember, it's a meal, not a math problem!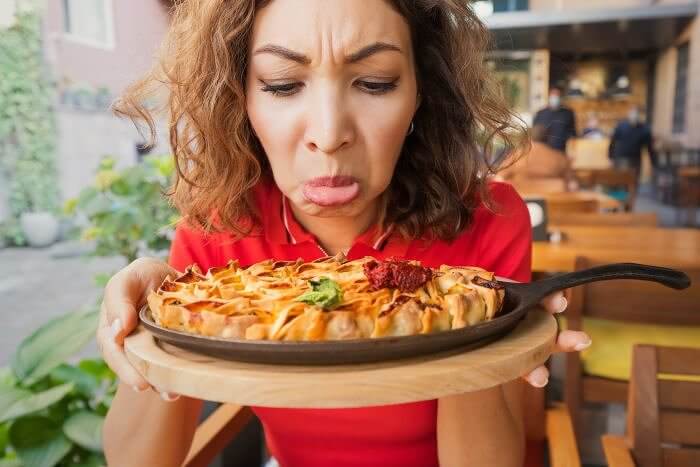 Customize your order thoughtfully. Small changes are fine but don't overwhelm the kitchen with complex requests. Show appreciation for the chef's skill by enjoying their creation with minor adjustments!
Loud Phone Calls: No One Wants to Know!
We've all seen it—that person at a restaurant who thinks their phone call needs to be a public spectacle. Trust us, no one's interested in your conversation. And remember, volume control matters. Think of a peaceful restaurant that suddenly has a loud phone call erupt in the middle of it. It's like bringing a marching band to a library. So speak softly or, better yet, step outside for a chat!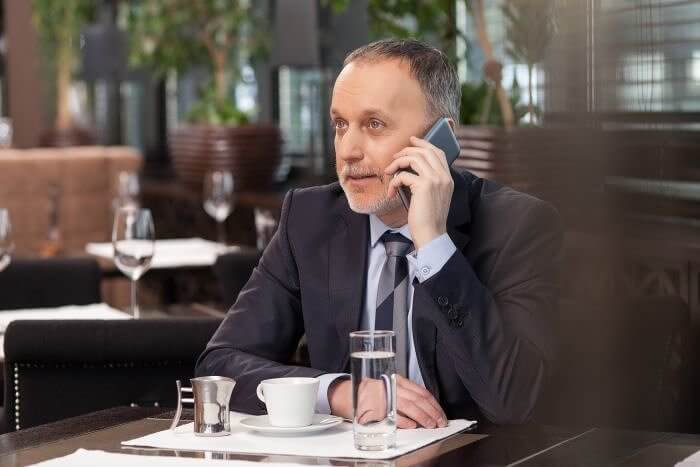 Nobody wants to hear your life story while trying to enjoy a meal. Keep the decibels down and give others a chance to enjoy their meal without being disturbed!
Bill-Splitting: How to Keep Meal Vibes Friendly and Fair
There is nothing more uncomfortable than discussing money, especially when it comes to splitting the bill. While it may seem practical to divide it evenly, doing so is almost guaranteed to increase tension. Disagreement can arise if the bill is divided unequally between those who ordered more and those who ordered less. A word of advice: when it comes to splitting the bill, fairness is key! Friends have been lost over a couple of bucks!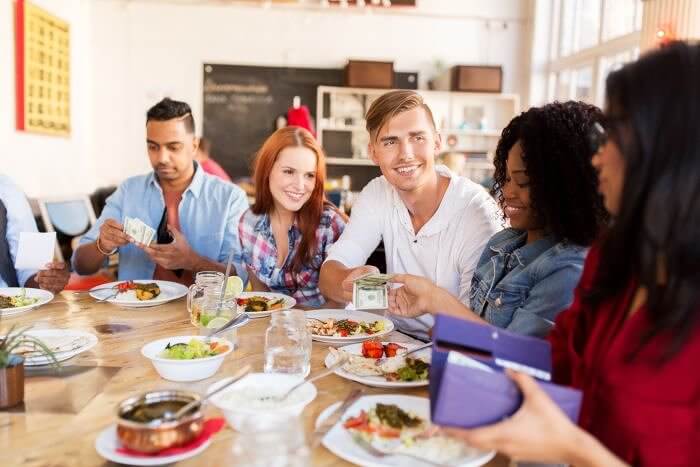 Communicate openly and use bill-splitting apps for ease. Bill-splitting isn't a math test. It'll save you from calculating who owes what and keep the meal vibes friendly and fair!
No Vaping at the Table, Please!
Alright, let's clear the air. Vaping at the table is a no-go. Just because it's not traditional smoke doesn't mean it's cool indoors. It's a shared space, and not everyone's into the scented clouds you're blowing. Plus, it's a restaurant, not a vape lounge. If you need a nicotine fix, step outside. The rest of the table will thank you for it. Keep the atmosphere fresh, both in conversation and air quality!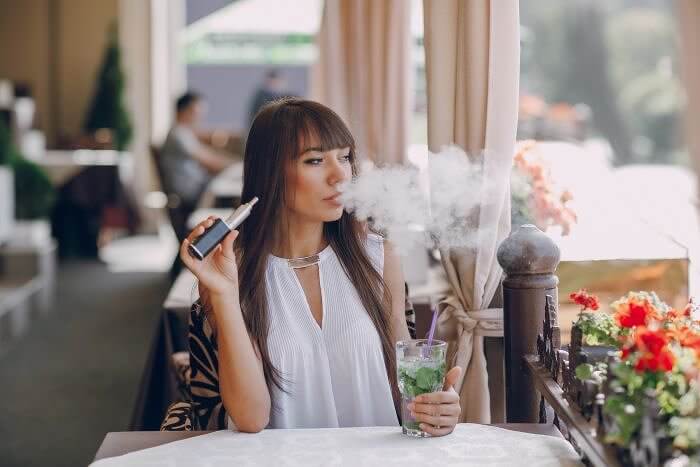 So, are you allowed to smoke electronic cigarettes or vapor cigarettes at the table? Never in a million years! You don't want people to see you as a rude or impolite person, do you?
Steering Clear of Sensitive Subjects
Dinner discussions can be delightful but tread carefully when diving into sensitive topics. Politics, religion, and personal problems can turn a friendly meal into a minefield. Remember, not everyone shares your views, and things can get heated quickly. If you must discuss touchy subjects, do so respectfully and be open to differing opinions. After all, no one wants to leave the table feeling like they've been through a verbal boxing match!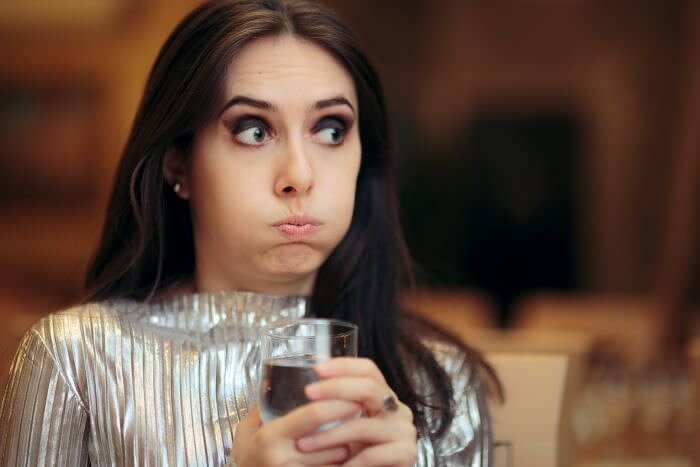 In the same way that food clashes can ruin a good meal, so can sensitive topics. Stay out of heated arguments at the table and preserve the dining ambiance!
If You're Shocked by Prices, Don't Make a Scene!
The prices on the menu are sometimes a bit of a shocker. But here's the deal: complaining loudly about it won't change a thing. Restaurants have costs, too, and quality ingredients and skilled chefs come with a price tag. Discuss the issue in private with upper management if it's particularly serious. Otherwise, focus on enjoying the experience and savoring the flavors. After all, you're paying for more than just a meal—it's an entire dining adventure!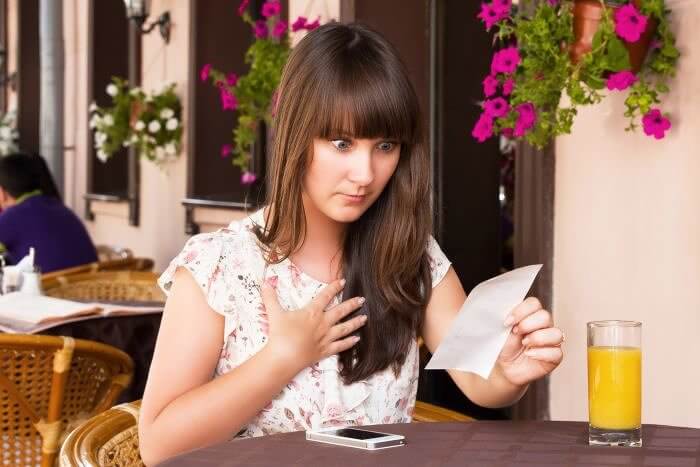 Complaining loudly or questioning the waiter won't magically make the prices drop. It's wiser to check prices online before selecting a restaurant, ensuring you're well-informed and avoiding any embarrassing moments!
Don't Ignore the Dietary Restrictions of Others
Respecting dietary restrictions isn't just polite; it's essential. If your friend's gluten-free or vegan, don't brush it off as a dietary fad. Ignoring these needs can lead to uncomfortable situations or, worse, health issues. The key is communication. Ask your dining companions about their restrictions in advance, and when choosing a restaurant, make sure it caters to everyone's needs. Being considerate about what goes on the plate can make the meal enjoyable for all!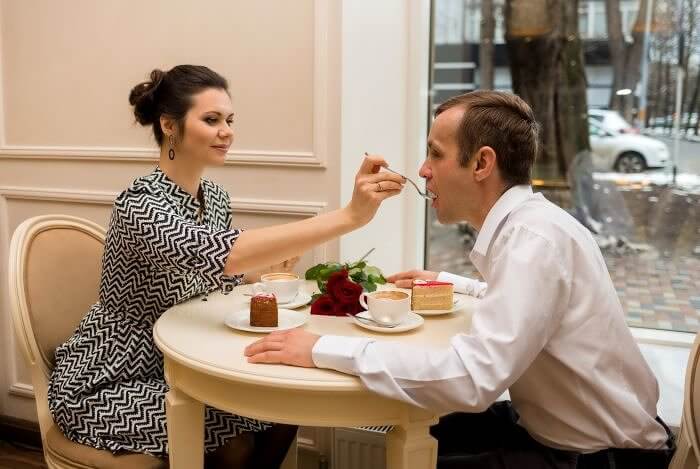 In the world of dining etiquette, prioritizing the dietary needs of others should be a fundamental consideration. Neglecting these restrictions isn't a display of authority; instead, it's simply impolite!
The Diva's Guide: Demanding Special Treatment
Feeling like a VIP is nice, but there's a line between asking for special treatment and expecting the red carpet. Demanding perks, like reserved tables or off-menu items, can put staff in an awkward spot. Restaurants strive for fairness. If you have special needs or requests, communicate them kindly. Remember, politeness goes a long way in ensuring you get what you want without drawing unwanted attention or making a bad impression!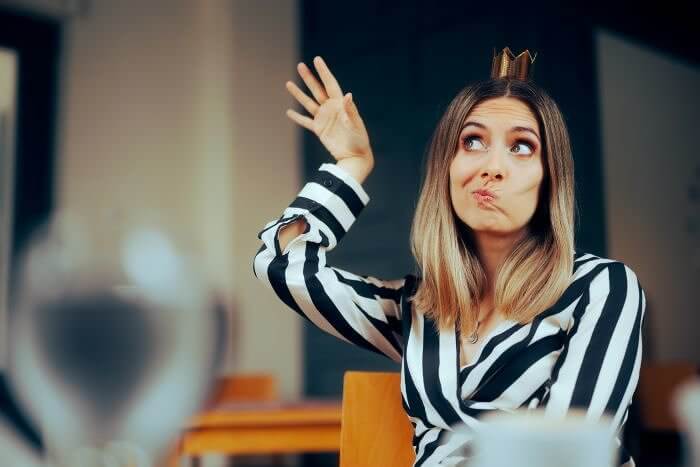 Special treatment is sweet, but demanding it? Not so much. Be considerate; servers are working hard to make your experience great, and kindness is the key ingredient!
Clean Hands and Fresh Breath: The Unsung Heroes of Dining
At the dinner table, neglecting to practice proper personal hygiene is non - negotiable. Skipping handwashing before eating is like inviting uninvited guests to the meal. If you need to sneeze or cough, make sure to use a tissue or your elbow instead of your clean hands. No one is interested in having your germs as an appetizer. Be a hygiene champ, and you will earn respect from fellow diners!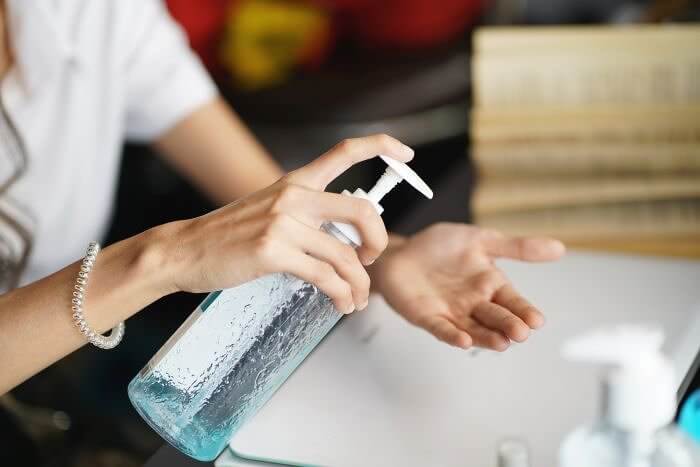 Clean hands and fresh breath are like the unsung heroes of dining. Neglecting them is like serving a side of discomfort. So, take a moment, freshen up, and enjoy!
Lost in Translation: Speaking a Foreign Language Loudly
Foreign languages are like the secret codes of the world—intriguing and captivating. So, we agree that being able to communicate in foreign languages is a cool thing, but volume control is cooler. Speaking loudly in a foreign tongue might grab attention, but not the good kind. It's about blending, not blasting. So, whether you're ordering sushi or pasta, keep the decibels in check and let your multilingual skills shine without rattling eardrums!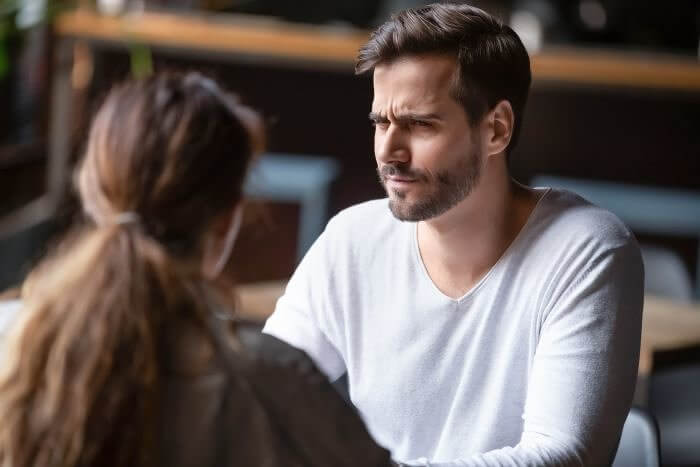 Remember, not everyone speaks the language. Speaking loudly in a foreign tongue can be rude or make others feel excluded. Keep it respectful and considerate of those around you!
Don't Leave a Dining Disaster Behind
We get it; enjoying a good meal can be a messy affair. But leaving your table resembling a war zone? Not exactly the best etiquette. Spare a thought for the next diners who want a clean start. It's not about being neat freaks; it's about basic courtesy. Stack your plates, gather your napkins, and make it easier for the staff. Leaving a chaotic table is like saying, "I had my fun; now it's your turn!"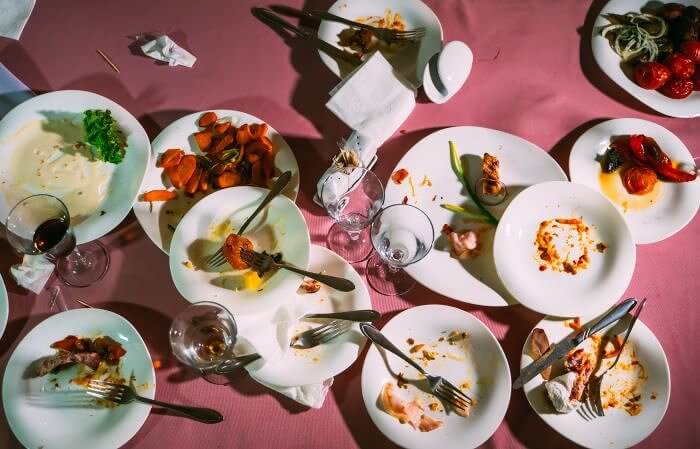 Neatness doesn't mean perfection, but it does make everyone's experience smoother. So, clear up your space and leave a positive impression behind. It's a small gesture that goes a long way!
PDA: Public Displays of Affection
Love is a beautiful thing, no doubt, but when it's on full display in public, things can get cringe-worthy. Holding hands? Cute. Making out like you're in a romance novel? Maybe not so much. Keep the PDA levels reasonable. Remember, others are sharing the same space, and no one wants to be an unwitting extra in your love story. So, keep the affectionate gestures classy and save the grand scenes for a more private stage!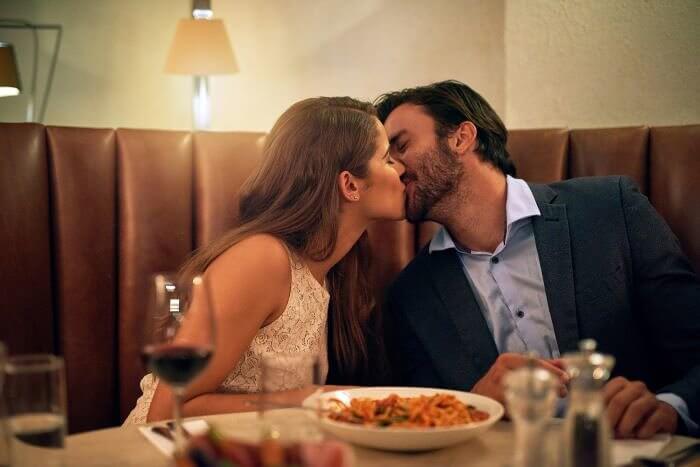 Lovebirds, keep it low-key. Love is grand, no doubt! But remember, when it comes to public displays of affection, there's a fine line between sweetness and spectacle!
Tasting Other People's Dishes: Sneaky Bites and Polite Delights
While it is tempting to sneak a taste of someone else's dish, remember to ask first. Imagine if someone dove into your plate without warning! Respect personal boundaries at the table. A simple "Mind if I try a bite?" can go a long way. They may share, or they may prefer to enjoy their meal alone. Either way, it is about courtesy and ensuring everyone's dining experience is enjoyable!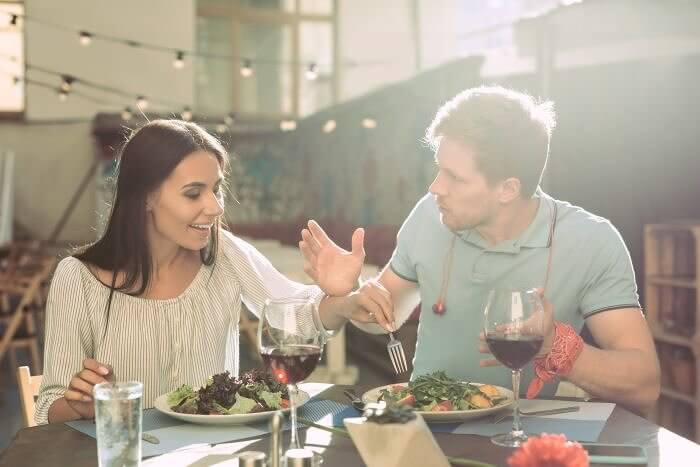 Remember, curiosity and politeness go hand in hand. Don't swipe a bite without asking. It's about sharing the experience, and if they decline, savor your own culinary adventure!
Don't Let Greed Overfill Your Goodie Bag
The restaurant is nice enough to provide doggy bags, but what's the point of filling it to the brim with your leftovers? Ungraceful, to put it mildly. Packing half the restaurant into a doggy bag can be seen as excessive. Gauge the portion you can reasonably enjoy later and leave the rest behind. Be mindful, share if needed, and leave room for dessert, both on your table and in your to-go box!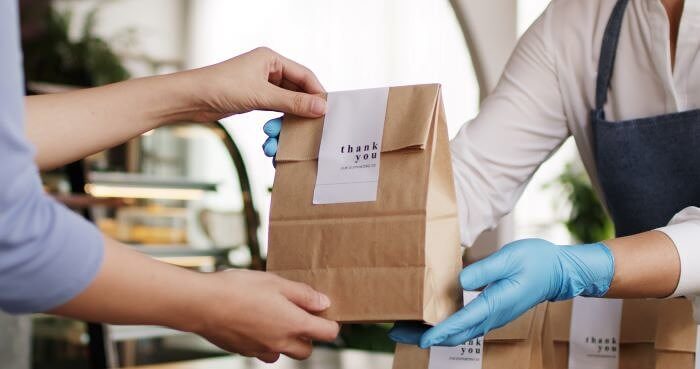 It's a win-win – less food waste, and you won't be mistaken for a takeout bandit. Take what you can truly enjoy later, not the entire menu! 
Excessive Perfume or Cologne Can Be Overpowering!
A dash of fragrance can be alluring, but drowning the room in your signature scent? That's like turning a whisper into a scream. Subtlety is key. Too much perfume or cologne can overwhelm fellow diners, making them wonder if they're at a fancy restaurant or a perfume shop. A spritz or two, applied with grace, adds a pleasant touch. Keep it light, and let your personality shine, not your scent!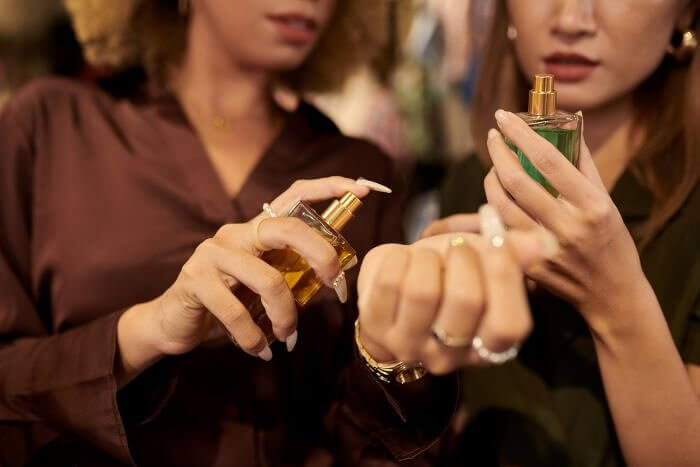 A dab of fragrance, not a dousing, is the golden rule. Your scent should be an invitation, not an invasion. Let it highlight, not hijack the atmosphere!
Bringing Pets to Non-Pet-Friendly Restaurants
Even though you have a lot of love for your four-legged pal, it's not cool to bring them to restaurants that don't allow pets. To avoid dirty looks and potential ejections, do your research. Pick a restaurant that offers seats outside or that is pet-friendly if you want to bring your dog.  It's a win-win situation; you can take Fido with you, and the restaurant won't put your name on its "not-so-welcome" list!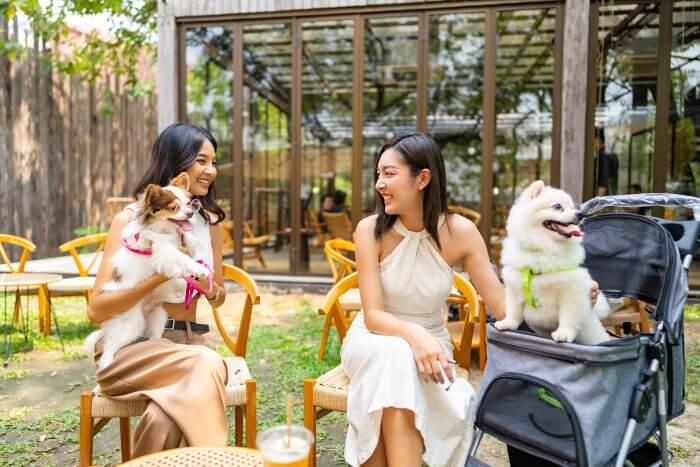 Bypassing pet bans is like sneaking into a movie without a ticket. To avoid any raised eyes or paws while dining with your dog, look for restaurants that treat animals like royalty!
Avoiding Heated Arguments in Restaurants
Turning a restaurant into a battleground is like hosting a reality TV show but with extra cringe. The entire dining experience is ruined when people start yelling at each other, and the result is that everyone feels uncomfortable. It is like turning up the volume on a bad movie scene—no one asked for it. Keep disagreements civil; save the dramatics for the stage, not the dinner table! Take a chill pill!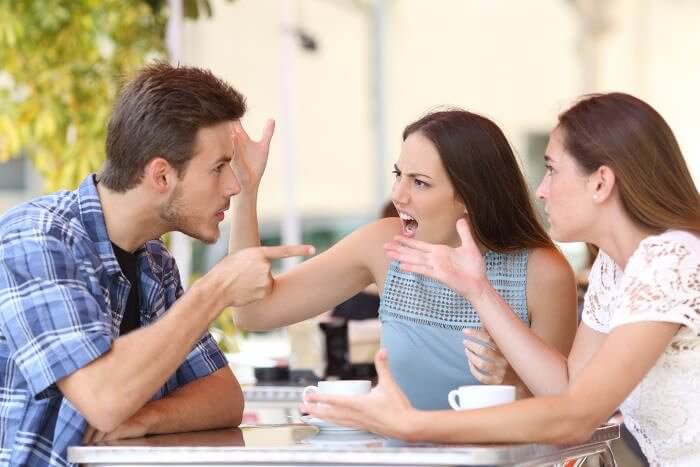 Remember, a restaurant isn't a boxing ring. Keep the volume down and let your taste buds do the talking. Nobody wants to hear your dinner debate turn into a dinner debacle!
Complaining About Portion Sizes
Voicing dissatisfaction with portion sizes requires finesse. Going full Gordon Ramsay on your plate isn't recommended. Expressing dissatisfaction with portion sizes is akin to critiquing a pocket-sized novel for not being an epic. Making a fuss might cast you as a hangry diva. Instead, view it as a chance for culinary adventure. Relish each morsel, and if you are still hungry, explore appetizers or desserts to satiate your appetite!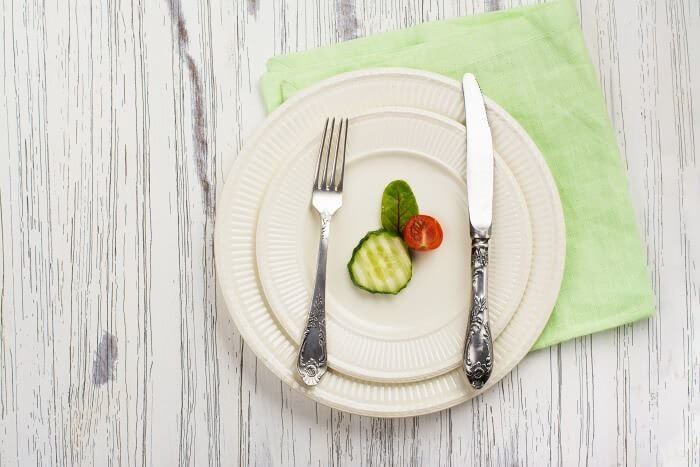 Remember, chefs deliberate over portions. If it doesn't match your Godzilla-sized hunger, kindly seek recommendations or indulge in an extra dish. Gracefulness outshines grumbling over grams!
Correcting Others' Pronunciation of Menu Items
We've all had the pleasure of listening to someone butcher the pronunciation of words like "quinoa" or "croissant. It's tempting to play the linguistic hero when someone fumbles over a fancy menu term. But hold back! Correcting pronunciation can come off as pretentious. Instead, savor the moment and let it slide. No need to school the poor soul on how to say "bruschetta" - it's all about the taste, not the tongue-twisting!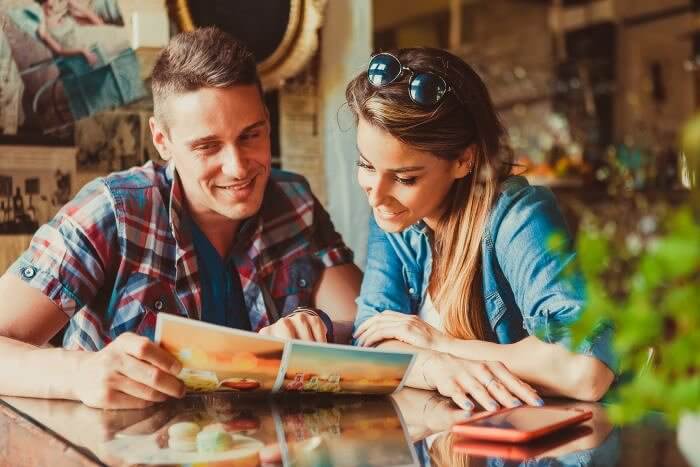 Resist the urge to be the pronunciation police. It's more fun to enjoy the meal than to give impromptu language lessons. Smile, order, and relish the deliciousness!
Don't Make Unwarranted Comparisons to Other Restaurants
Dining in one restaurant while constantly comparing it to another is like being on a first date and talking about your ex the whole time—it is a recipe for disaster. While it's natural to have favorites, avoid unsolicited critiques that turn your dinner into a culinary courtroom. Instead, you should embrace the one-of-a-kind tastes that each location has to offer and focus on the aspects that set it apart!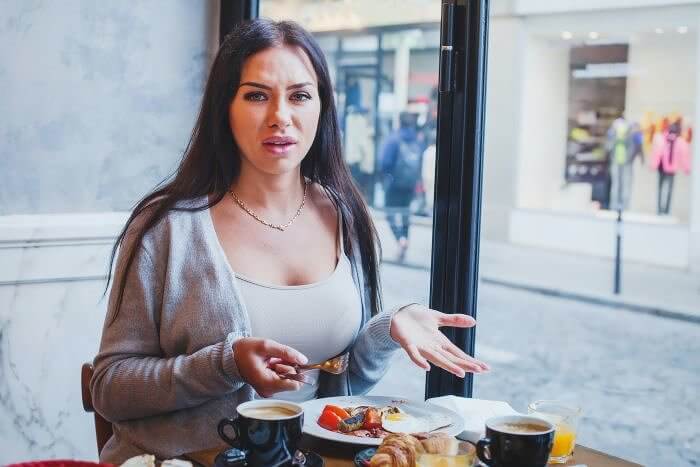 Keep your restaurant commentary relevant. Save comparisons for when they genuinely add to the dining experience, like picking the juiciest dish, not for complaining about past meals!
Excessive Haggling Over the Bill
While it is crucial to check your bill for accuracy, turning it into a courtroom drama isn't appetizing. Politely point out any discrepancies, but remember, a few cents won't break the bank. Over-the-top arguments over minor errors can create an uncomfortable scene. Keep your dignity intact; dining out is about enjoying food, not counting pennies. A friendly approach goes a long way in resolving issues without souring the meal!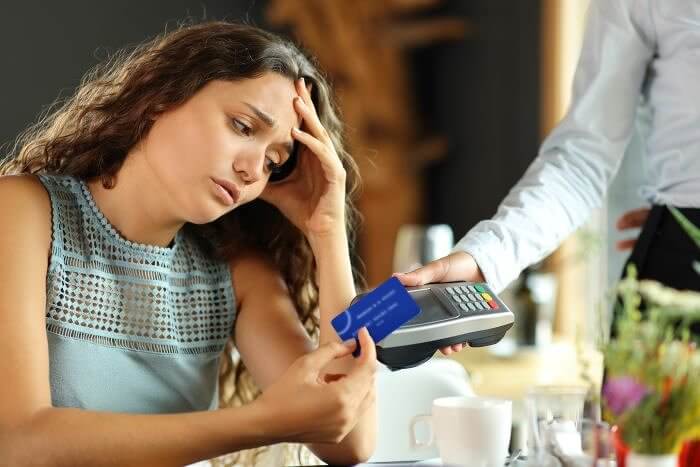 So, embrace the mantra: "Discuss, don't fuss" to ensure a smooth dining experience for everyone. Leave the restaurant knowing you handled it like a seasoned diner, not a bargain-hunting detective!
The Importance of Embracing Wine-Tasting Rituals
When the sommelier presents the wine, don't act like Sherlock Holmes is inspecting evidence! Politely taste the wine before acceptance. It's not a trap; it's ensuring you enjoy your choice. Rejecting it outright can come across as snobbish or mistrusting. A sip is a simple assurance, not an interrogation. Be open to the experience, and if it's genuinely off, discuss it politely. Remember, it's about enhancing the meal, not proving your wine expertise!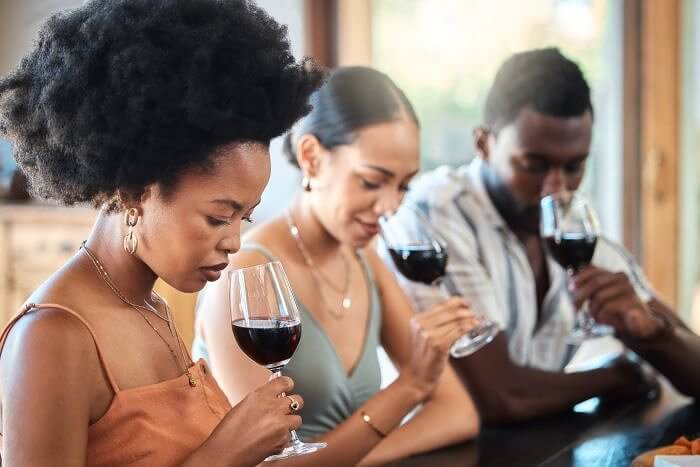 Politely sipping shows appreciation. Embrace the ritual, and if it's not to your liking, express it with grace. Your taste buds will thank you, and so will the sommelier!
Do You Make Dismissive Comments About Local Ingredients?
When dining in new places, avoid dismissing local ingredients with a cringe. It's like trashing someone's family heirloom. Appreciate the effort that goes into sourcing and celebrating local produce. It's a mark of respect for both the cuisine and the culture. Show your curiosity, ask about these unique ingredients, and broaden your palate. You might discover delightful tastes that surprise you. It is a serious offense to the culinary arts to look down on regional produce and delicacies!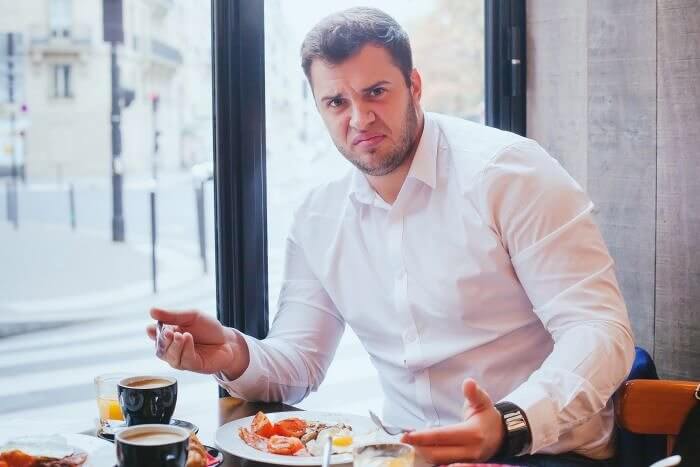 So, remember that local ingredients are the hidden gems of culinary exploration, waiting to be appreciated. Recognize the effort and sincerity that went into creating them. It is a sign that respect is being shown!
Respecting Others: Dining With Kids Without Noise-Making Toys or Gadgets
Taking the kids out to eat? Children can be difficult during mealtimes, but nothing ruins a meal like a child who brings out a noisy electronic device. It is rude, and it makes both wait staff and other customers uncomfortable. Opt for quieter activities like coloring books or small, non-disruptive games to keep children entertained. No one wants their dining experience marred by a symphony of beeps and chirps!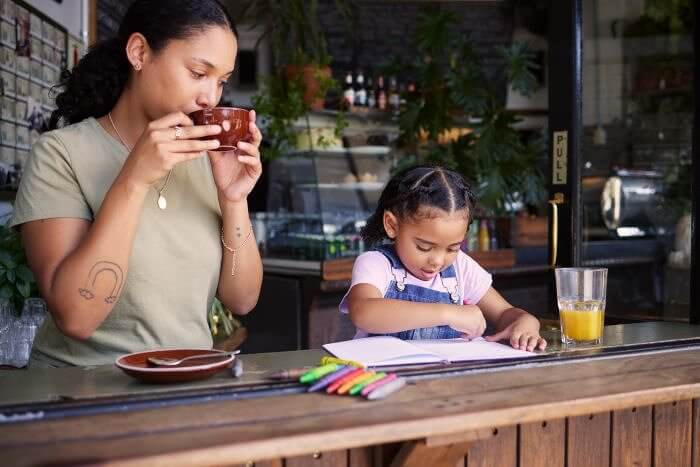 Remember, a peaceful meal benefits everyone in the dining area and showcases your consideration for others. So, next time you dine with kids, ensure that your choice of entertainment is as palatable as the food itself!
Handling Ingredient Inquiries Gracefully
While curiosity about your meal is great, constantly bombarding the server with ingredient questions can turn into a culinary inquisition. Trust the chef's expertise and the menu description. If you have specific dietary concerns or allergies, inform your server in advance so they can accommodate you. Remember, a barrage of questions disrupts the service flow and may annoy both staff and fellow diners. So, strike a balance between your curiosity and the dining experience!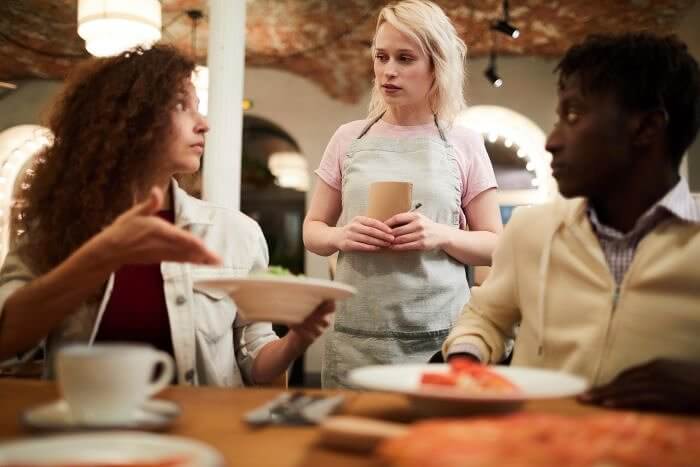 Ensure everyone enjoys their meal without feeling like they're being grilled in the kitchen, and let the flavors speak for themselves. Your server will appreciate your consideration!
Avoid Splitting Bills for Small Amounts
Dining out often involves splitting bills, but constantly doing so for trivial amounts can be cumbersome. It is vital to be fair, but nitpicking over cents can dampen the dining mood. Consider an alternate approach, like taking turns treating your friends or occasionally covering the entire bill. This simplifies the experience, allowing everyone to savor their meal without getting bogged down in a complex financial exercise! Maybe you cover the bill, but the friend tips the waiter!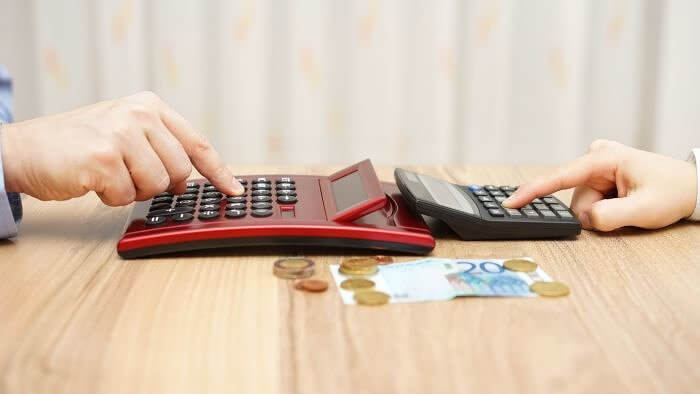 Be smart about how you split the bill; when dealing with low sums, it's best to keep it simple. Consider treating friends or sharing costs alternatively to make dining hassle-free and enjoyable!
Let Dining Be a Joyful Escape, Not a Calorie Counting Seminar
Dining should be a pleasurable escape, not a relentless calorie-counting seminar. Constantly dissecting diets and calories can drain the joy from the table. Instead, focus on savoring the flavors, the camaraderie, and the shared experience of a delicious meal. Politely and discreetly inform your server of your dietary concerns if necessary, but then let the meal serve as an indulgent respite from diet discussions. It's about relishing the company, culture, and cuisine!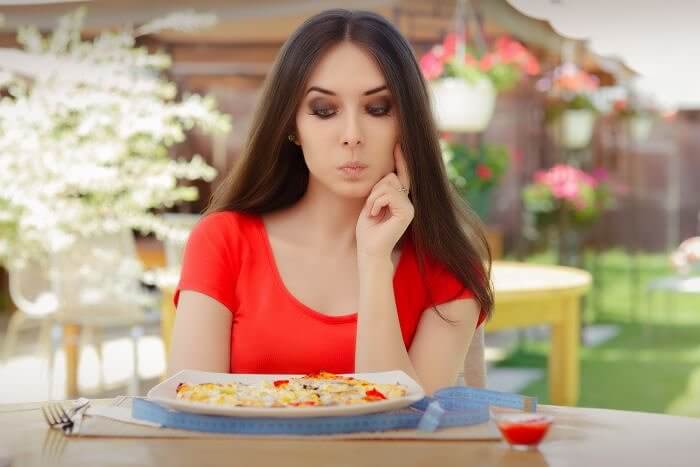 So the next time you sit down to a meal, try not to think about how many calories you're consuming and instead enjoy the full, savory experience. The people you're eating with will appreciate it!
Leave Your Large Bags and Backpacks Behind
Fine dining calls for a touch of sophistication, and that includes your choice of accessories. Leave the oversized bags or backpacks behind; they disrupt the refined ambiance. Remember, it's about more than just your personal style—it's about maintaining the atmosphere and ensuring everyone's comfort. Opt instead for a sleek, compact purse or bag that complements the upscale setting. This way, you'll move through the dining space with grace and respect for fellow guests!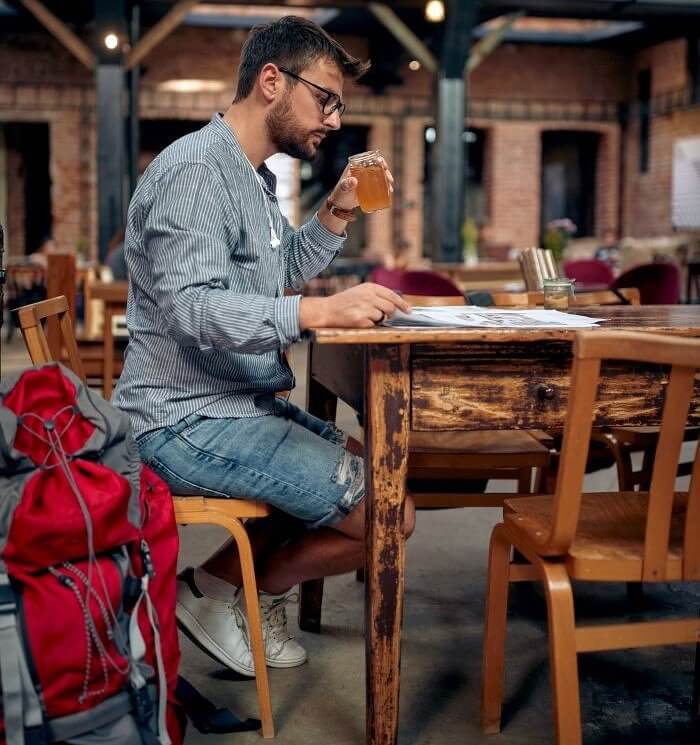 So, next time you step into an elegant restaurant, let your accessories reflect the refined environment, and you'll enhance the overall dining experience for yourself and those around you!
Don't Nitpick the Small Details
While pursuing perfection is admirable, turning into a nitpicking detective can make dining feel like a crime scene investigation. Servers, like all of us, have their human moments. Reserve your corrections for major mishaps and add a sprinkle of wit to your interactions. A well-placed quip can mend things quicker than a magnifying glass. Remember, it is not just about pinpointing every detail; it's about savoring the overall experience!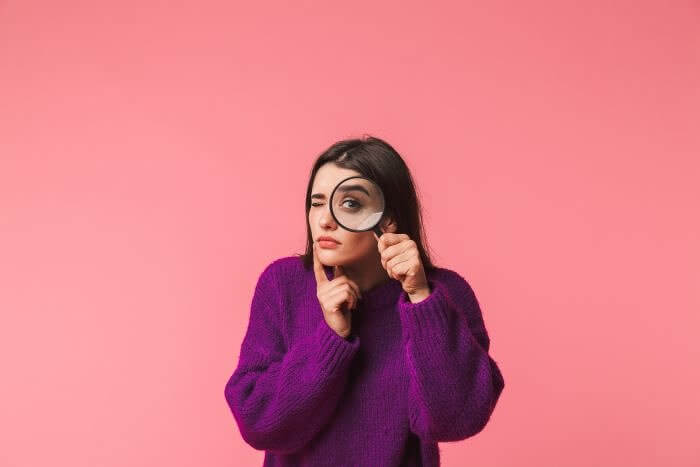 So, next time a minor slip-up occurs, let it slide with a smile. It's the witty and gracious diners who leave a lasting impression, not the ones armed with a checklist! 
Dine And Dash!
Oops, forgetting to pay the restaurant bill is a cringe-worthy blunder! Don't let it happen to you. Always, and I mean always, double-check that bill to make sure it's spot on. If you spot a mistake, there is no need to panic! Politely bring it up with your server or the manager. Skipping out without paying isn't just a no-no. It's a legal red flag. Be the responsible, fun-loving diner who always settles up promptly!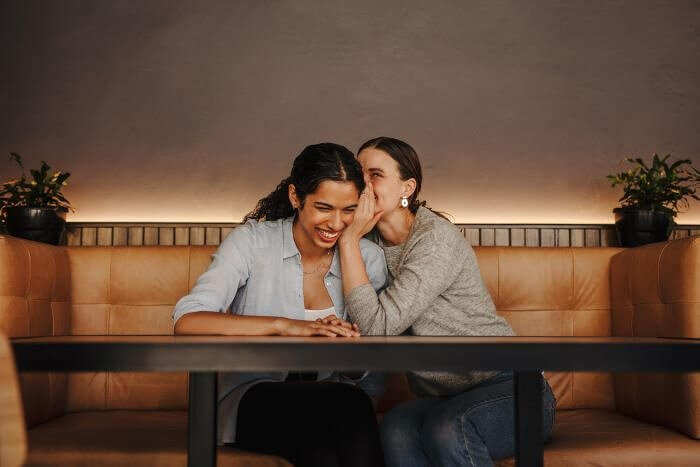 Don't pull a disappearing act at a restaurant! Settling the bill is part of the grand finale. Double-check the bill, be polite if there's an issue, and avoid turning your dinner into a drama!