There's no denying that a beautiful painting can light up any room. Vibrant colors or tranquil images can evoke emotions that bring peace and joy to the owner. But when it comes to original art, how much are you willing to pay? Well, it turns out that when the most expensive paintings in the world are up for grabs, there are plenty of offers on the table from the world's wealthiest people.  From the most famous masterpieces, like Leonardo da Vinci's "Mona Lisa" to "The Scream" by Edvard Munch, everything has a price. Here are 25 of the most expensive paintings the world has ever seen.
"The Mona Lisa" by Leonardo Da Vinci
Leonardo Da Vinci's Mona Lisa is the first masterpiece that springs to mind when you think of the world's most expensive paintings. Produced in the 16th century during the Italian Renaissance, Da Vinci began painting it in 1503 and progressively improved it over 14 years. The Mona Lisa is officially French property, protected by tight security at the Louvre. It cannot be purchased or sold, but there is a technique to determine its value.
The Mona Lisa holds the Guinness World Record for the highest insurance valuation worldwide as of 2023. In 1962, the artwork was insured for $100 million. In 2023, that amount is equivalent to $952 million.
"Salvator Mundi" by Leonardo Da Vinci
Leonardo da Vinci's "Salvator Mundi" depicts a young Jesus Christ with long brown hair and blue clothes. His left hand is shown clutching a glass orb, while his right hand is making the sign of the cross. The glass orb's realism captures your attention right away. In 2016, the "Salvator Mundi" was put up for auction at Christie's New York, where a fierce 20-minute bidding war started. But there was only going to be one winner!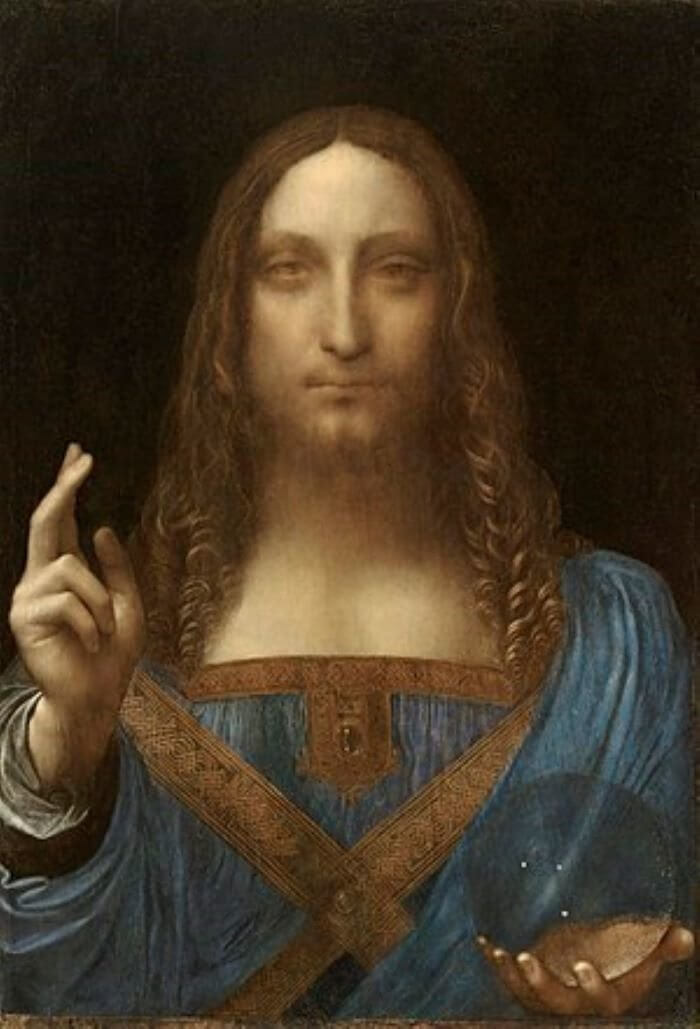 A Saudi Arabian prince won the auction and paid an astounding $450 million for this work of art. The artwork is valued at $539 million in 2023.
"The Interchange" by Willem De Kooning
Willem de Kooning created "The Interchange" in the year 1955. But since it lacks a clear framework, this abstract expressionist artwork is particularly challenging for ordinary people to understand. Various elements from both Kooning's life and work can be seen in this oil painting. The pastel pink mass indicates a woman seated on a chair in the painting's center. A common element in Willem's artwork. In 2015, "The Interchange" went up for auction and went to Kenneth C. Griffin.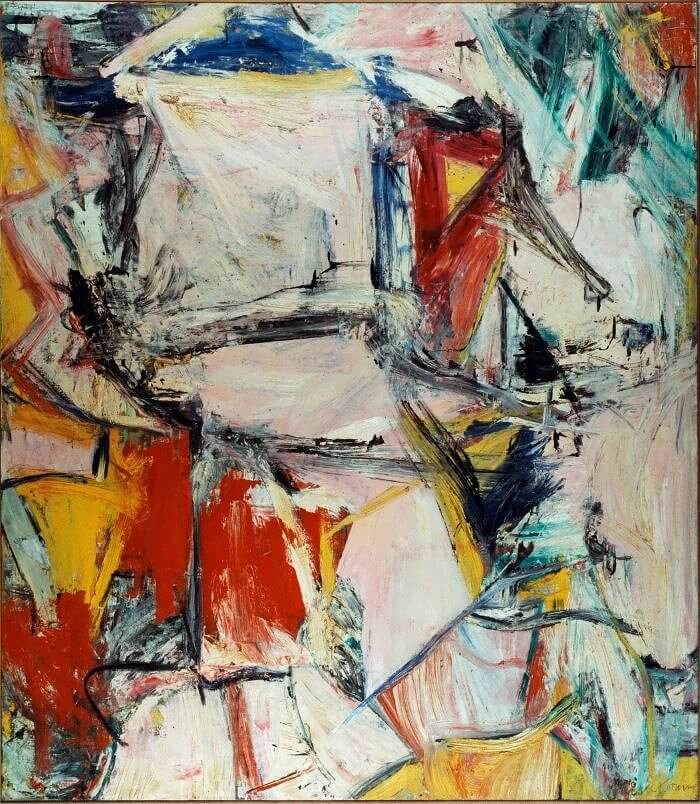 Griffen paid a whopping $300 million for the piece, which will be worth about $342 million in 2023. "The Interchange" can be viewed at The Art Institute of Chicago.
"The Card Players" by Paul Cezanne
Paul Cezanne created a group of five paintings titled "The Card Players" in the 1890s, and each title carries the same name. Certain clues allow us to categorize the paintings. Four people are playing cards in the first two paintings. Only two players are visible in the final three paintings, and their backgrounds get darker and darker. It appears that Cezanne tried to depict how the light varies as the card game continues.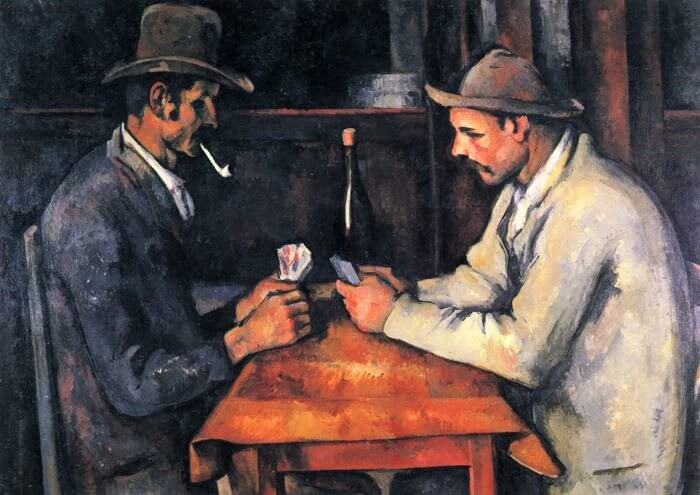 With four on display in museums, the fifth painting was bought by the Qatari Royal Family in 2011—the artwork sold for $250 million. The painting will be valued at $310 million in 2023.
"Nafea Faa Ipoipo" by Paul Gauguin
During a trip to Tahiti in 1892, French post-impressionist painter Paul Gauguin painted "Nafea Faa Ipoipo." The title of the painting translates as "When Will You Marry?" and depicts two Tahitian islands, native women. The oil on canvas is adorned with vivid, lovely hues and fine shading. The picture was loaned to the Kunstmuseum in Basel, Switzerland, for over 50 years. Later, it was privately sold to Sheikha Al-Mayassa bint Hamad Al-Thani by Rudolf Staechelin's family.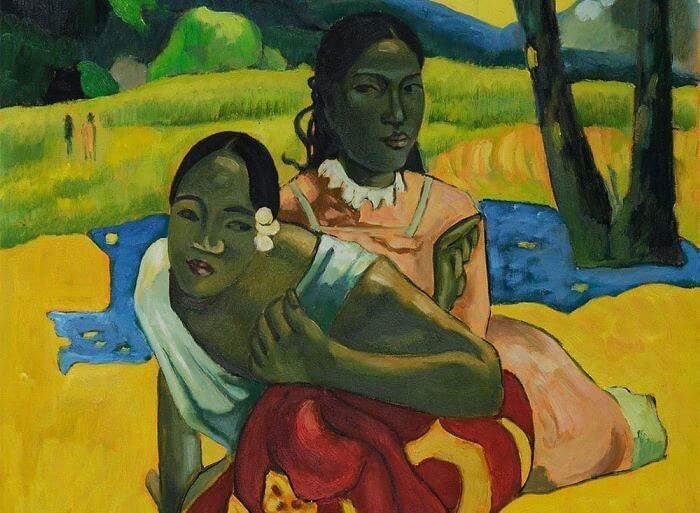 According to estimates, the Gauguin painting "Nafea Faa Ipoipo" likely cost close to $210 million in 2015. It would cost $254 million now, in 2023.
"Number 17A" by Jackson Pollock
Jackson Pollock's "Number 17A" is a classic illustration of unconscious abstract expressionism. He used his drip method to create the painting in 1948. Pollock's paintings are considered abstract art because they include a lot of unpredictability. Kenneth C. Griffin bought "Number 17A" at the same auction as he bought "The Interchange" in 2016. The cost of Number 17A alone was $200 million. The painting will cost around $228 million in 2023.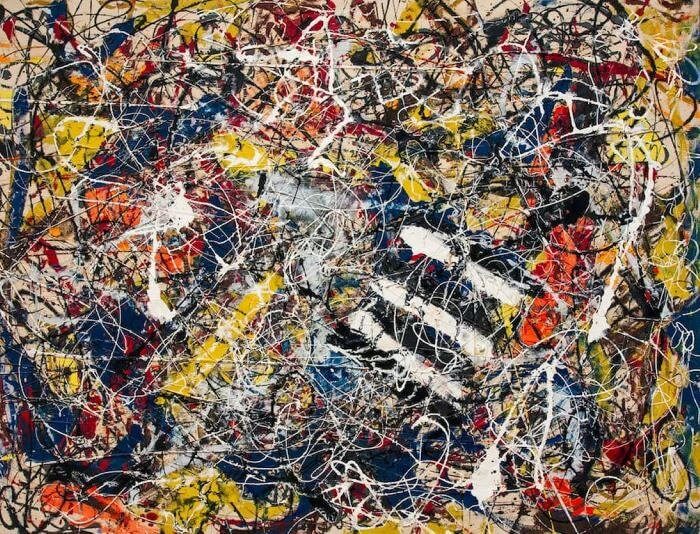 Currently, Number 17A is part of a private collection that is not accessible to the general public. However, there are a number of Jackson Pollock works on display at museums all around the world.
"Les Femmes D'Alger" by Pablo Picasso
Pablo Picasso created the "Les Femmes d'Alger" series between 1954 and 1955. Translation: "These are women from Algeria." Les Femmes d'Alger- Version O, one of the most expensive paintings in the world, is part of this series. Version O was the final of the 15 paintings that made up the series since "O" is the fifteenth letter of the alphabet. This was the most pricey painting for about two years prior to "Salvator Mundi."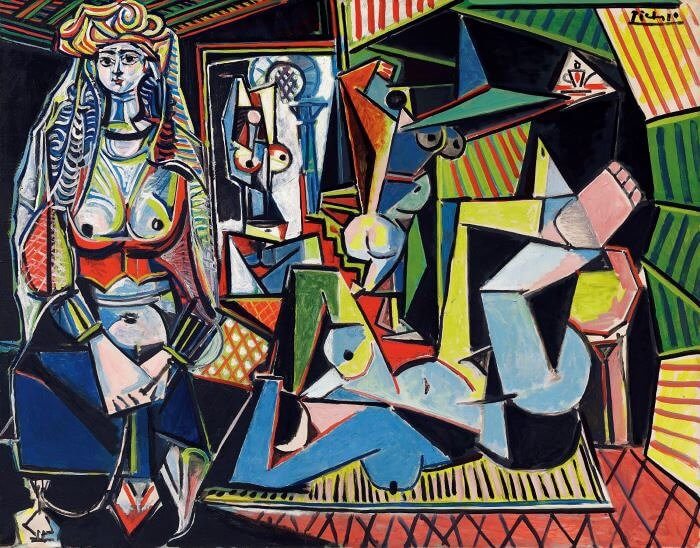 The painting is currently part of the personal collection of Hamad bin Jassim bin Jaber Al Thani. It has been valued at $197.4 million since 2015. It will be valued at $225 million in 2023.
"No. 6 (Violet, Green, and Red)" by Mark Rothko
"No. 6 (Violet, Green, and Red)" was made by abstract impressionist painter Mark Rothko in 1951. His paintings in color fields are regarded as his trademark style. His palette underwent a lot of modifications, including works that were horizontally based and those that concentrated on fewer or more distinct zones. With his canvases being so big, tall, and wide, the borders of the piece are intended to entirely envelop the observer.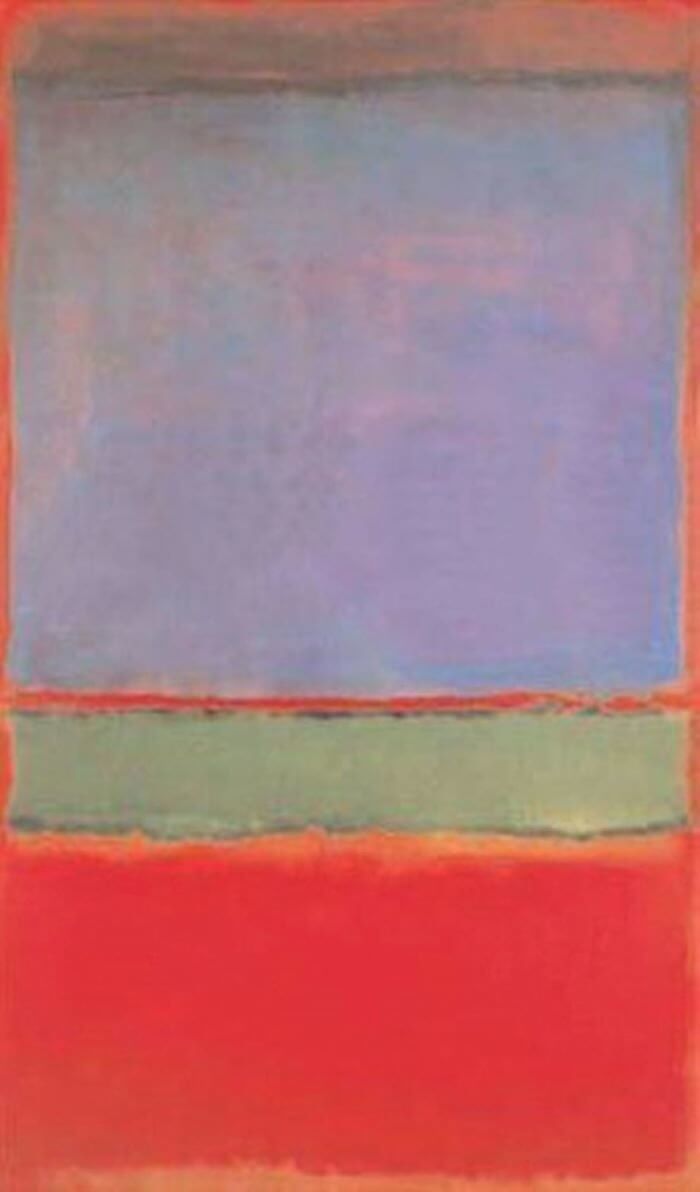 Russian entrepreneur Dmitry Rybolovlev paid $186 million for the artwork in 2014. The No. 6 (Violet, Green, and Red) is expected to cost $216 million in 2023.
"Pendant Portraits of Marten Soolmans and Oopjen Coppit" by Rembrandt
In the early seventeenth century, Maerten and Oopjen hired the renowned painter Rembrandt to create two works for their wedding. These two paintings, which are inseparable and date to 1634, are portraits of the married couples who commissioned them. The paintings should always be presented together. According to art historians, they should never be seen one without the other. Highlights of these paintings include Rembrandt's delicate realism and meticulous attention to detail.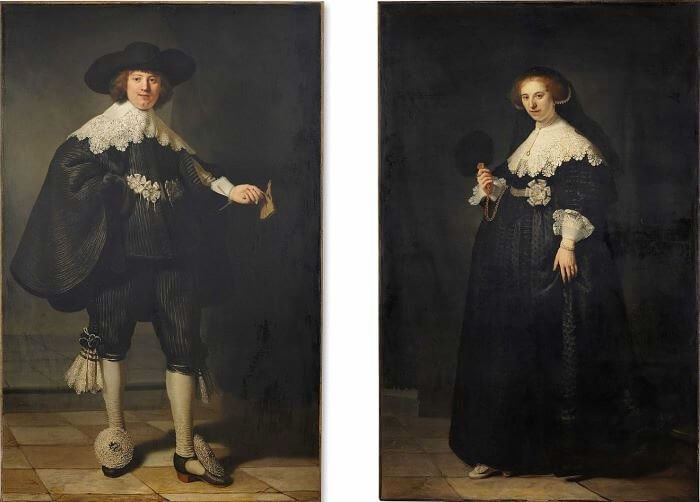 The cost of the portraits in 2015 was $180 million between the Louvre and the Rijksmuseum. Each side contributed half to this joint initiative. This transaction will cost an estimated $206 million in 2023.
"The Standard-Bearer" by Rembrandt
"The Standard-Bearer," painted by Rembrandt in 1636 and considered one of his most brilliant works, is a self-portrait of the Dutch Golden Age painter. Before the Rothschild family's acquisition in 1844, the picture was originally owned by King George IV of England. Late in the year 2021, it was stated that the Dutch government intended to acquire the artwork from the Rothschilds to add it to the country's national collection.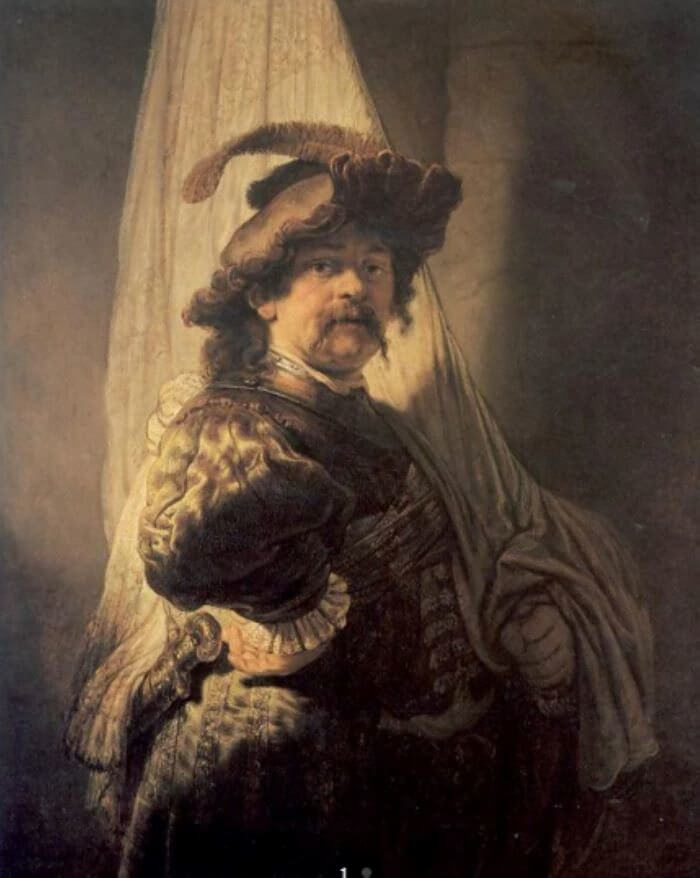 The picture was ultimately sold to the Netherlands in 2022 for $198 million. Since then, it has been on special exhibit in museums located all throughout the nation.
"Shot Sage Blue Marilyn" by Andy Warhol
"Shot Sage Blue Marilyn" by Andy Warhol caused quite a stir in the art world when American art dealer Larry Gagosian purchased it for just slightly more than $195 million. Silk-screening and cropping a promotional shot from the film Niagra were the methods that Andy Warhol used to produce this painting, which is a trademark piece in his body of work. This painting is one of five that make up a series.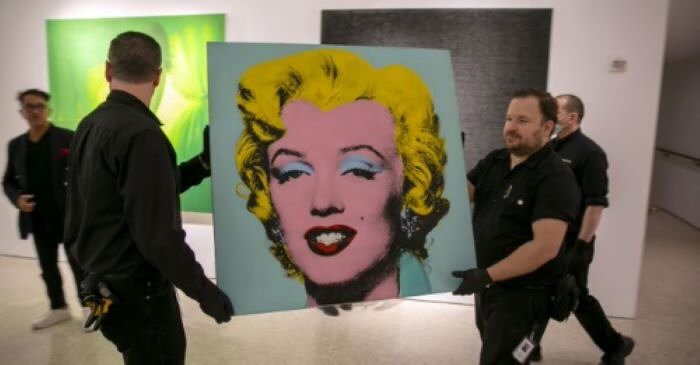 Dorothy Podber, a prominent performance artist, famously visited Warhol's studio and fired at four of the paintings in the series with a gun. This is how the series got its name. 
"Nu Couche" by Amedeo Modigliani
Amedeo's "Nu Couche" is a groundbreaking work of modernist art that was created as part of a series of nude women. The term "Nu Couche" may be translated to mean either "Red Nude" or "Reclining Nude." The artwork captures in minute detail the figure of a lady as she relaxes on a couch that is colored crimson. At a Christie's auction in New York in 2015, the piece known as "Nu Couche" was sold for $195 million.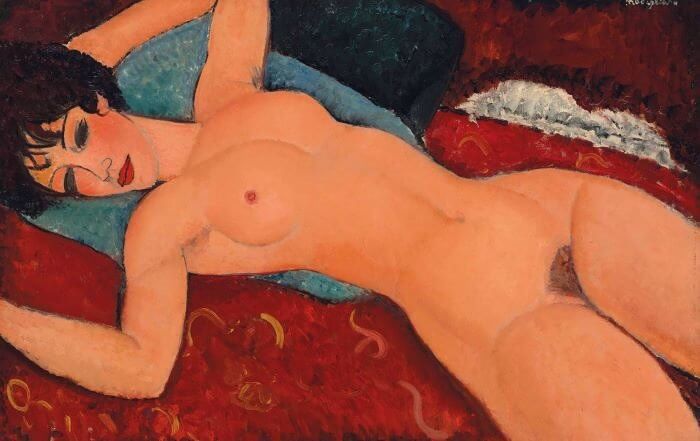 A billionaire from China named Liu Yiqian is the proud new owner of Amedeo's "Nu Couche." The painting will cost roughly $195 million in 2023.
"Wasserschlangen" by Gustav Klimt
Gustav Klimt, an Austrian symbolist painter, created the masterpiece "Wasserschlangen" in 1907 using oil on canvas. "Water Serpents" is how the name is translated. This picture, a sequel to Wasserschlangen I, addresses homosexuality and the beauty of the feminine form. More faces and bodies are visible the longer you gaze at the picture. These aquatic serpents, or perhaps water nymphs, appear serene and content. Since it is currently in a private collection, no one else can see the painting.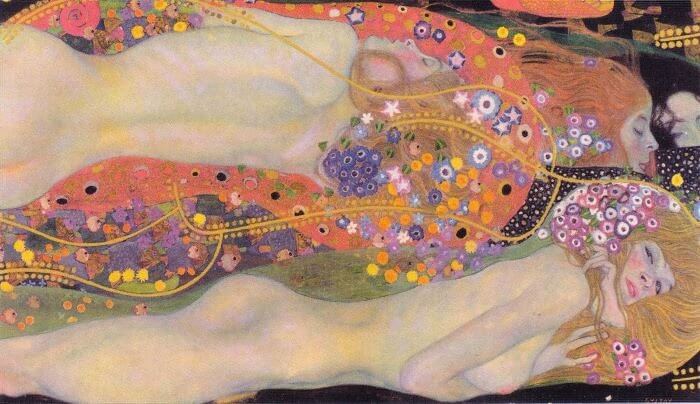 According to speculation, a Qatari princess purchased the painting. It was sold for $170 million to an unidentified bidder in 2015. It is currently valued at $194.59 million.
"Masterpiece" by Roy Lichtenstein
This picture draws inspiration from comic books in terms of style. "Whaam!" and "Look Mickey" are two paintings by Roy Lichtenstein that are similar to this one. The blonde woman's speech bubble, which occupies about one-fourth of the artwork, reads, "Why, Brad darling, This painting is a masterpiece! My, soon you'll have all of New York clamoring for your work!" She says this while gazing at a painting that is out of our line of sight.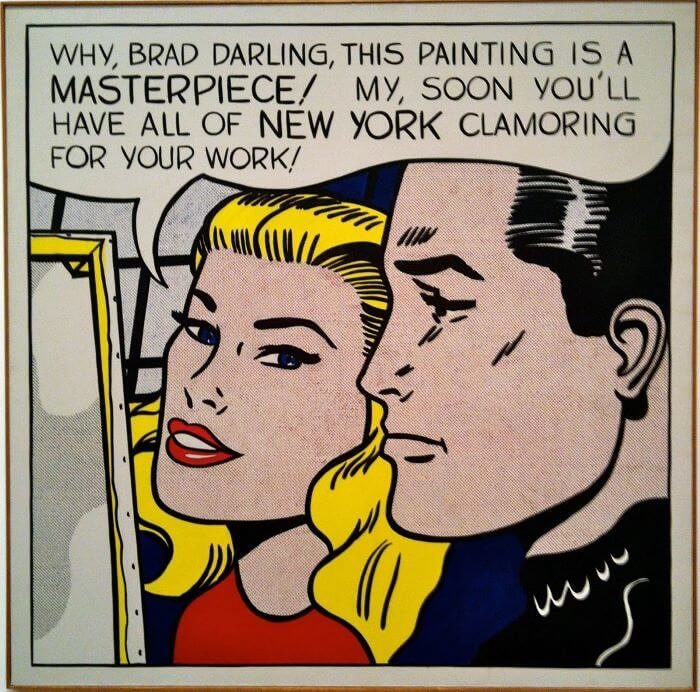 Brad nods in agreement with the woman. In 2017, Steven S. Cohen paid an astounding $165 million for this painting. The painting is expected to cost $186.29 million in 2023.
"Nu Couché (Sur Le Côté Gauche)" by Amedeo Modigliani
Like Modigliani's original "Nu Couche" painting from 1917, this version is among the world's most expensive works of art due to its depiction of a naked lady lounging on a red sofa. This painting is on a much larger canvas than the last one. It features the same sofa, but with the woman relaxed in a new posture. While this painting is valued slightly lower, it's as though Modigliani intended to keep the two canvases together.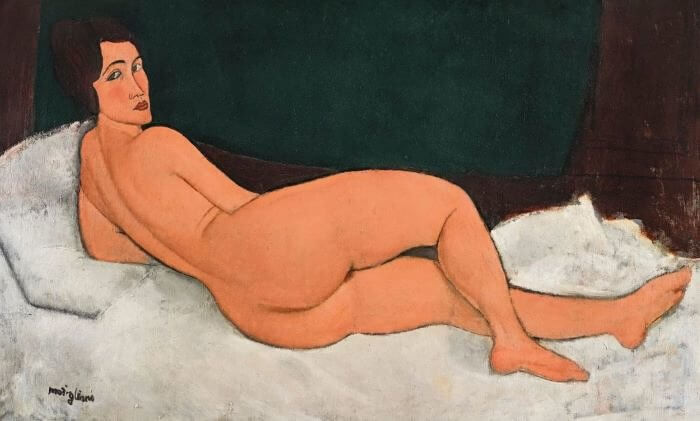 In 2018, Ezra and David Nahmad paid $157.2 million to purchase the painting at a Sotheby's auction in New York. Its value as of right now is $173.78 million.
"Portrait of Adele Bloch-Bauer II" by Gustav Klimt
Adele Bloch-Bauer was a socialite and Gustav Klimt's close friend. This oil portrait by Klimt was painted on a portrait-sized canvas. The title of the artwork alludes to the fact that it has not one but two depictions of Adele Bloch-Bauer. The Nazis took both artworks during World War II. Thankfully, they were recovered and restored to the Galerie Belvedere in Vienna following the war's conclusion. The Bloch Bauer family later became the legal proprietors of the artwork.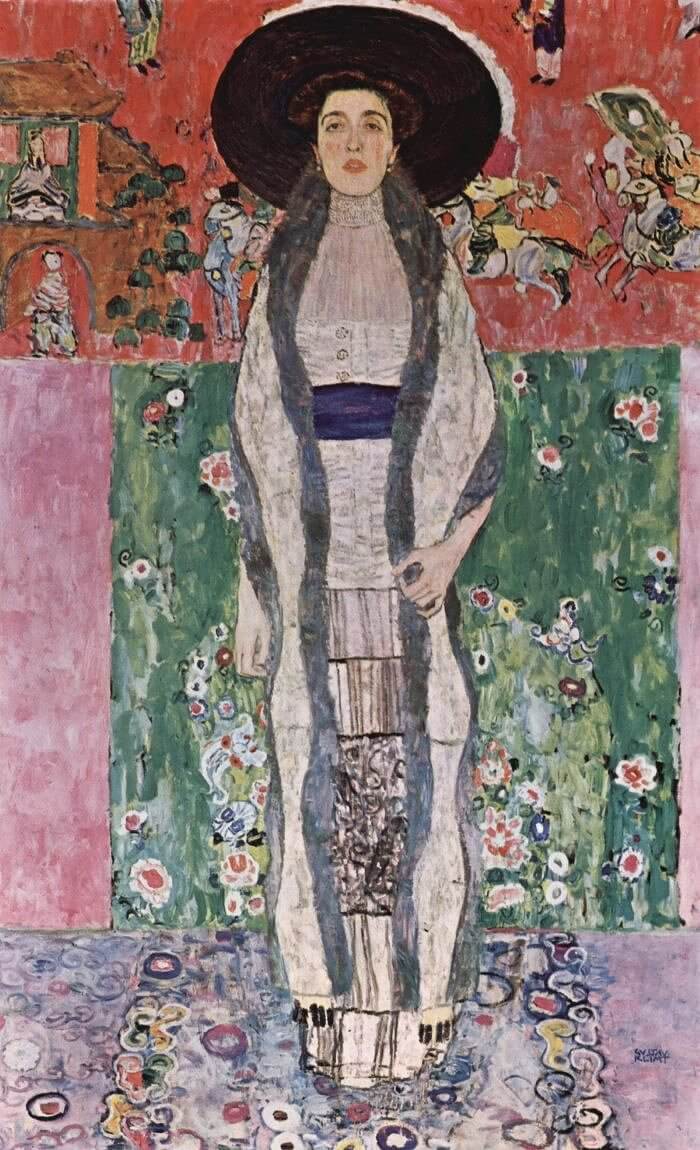 Since then, Oprah Winfrey has bought one, which she sold in 2016 to an unnamed Chinese art buyer for $150 million. It is expected to be valued at around $171 million by 2023.
"Three Studies of Lucian Freud" by Francis Bacon
Francis Bacon and Lucian Freud were rivals in their professions but were close friends in their personal lives. In 1969, Bacon created a triptych of Freud using oil paint on canvas. In these portraits, Freud is seen from several perspectives with very similar attitudes while seated on a chair. The topic is the first thing that draws attention, followed by the vivid yellow backdrop. Elaine Wynn purchased it at auction in 2013 after it became one of the most expensive paintings ever.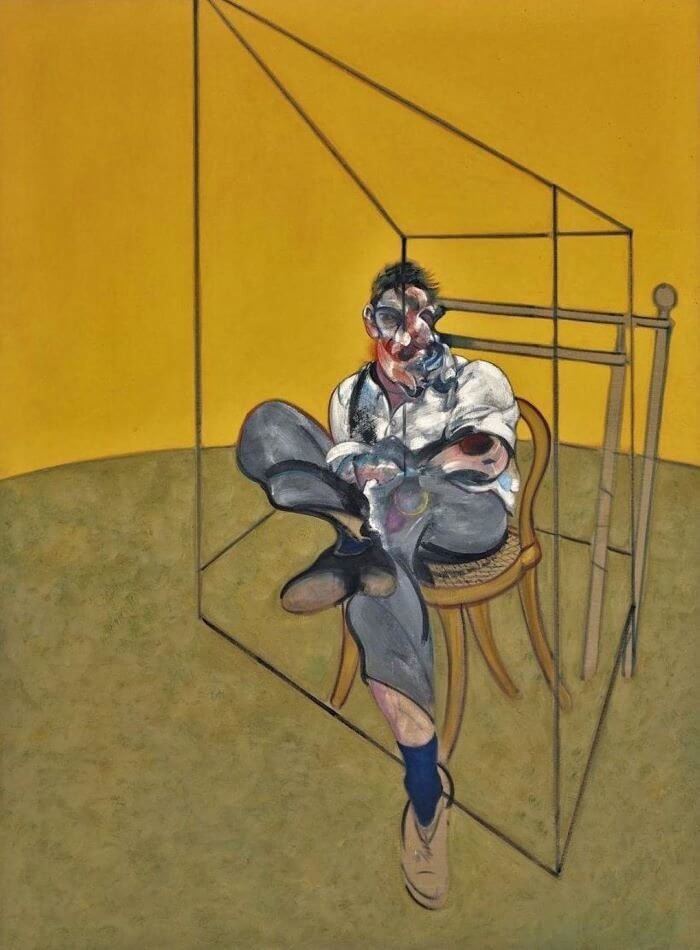 The painting was purchased for $142.4 million at a Christie's New York auction in November 2013. Currently, the painting is valued at around $168.7 million.
"Bal Du Moulin De La Galette" by Pierre Auguste Renoir
The French impressionist painter Pierre-Auguste Renoir created this lovely painting in 1876. Translation of the title: "Dance at Le Moulin de la Galette." Several men and women may be seen dancing at a ball in the open air beneath a beautiful leafy tree in the picture. The tree is the focal point of the artwork because a few stray rays of sunshine elegantly embellish the landscape as they travel through it.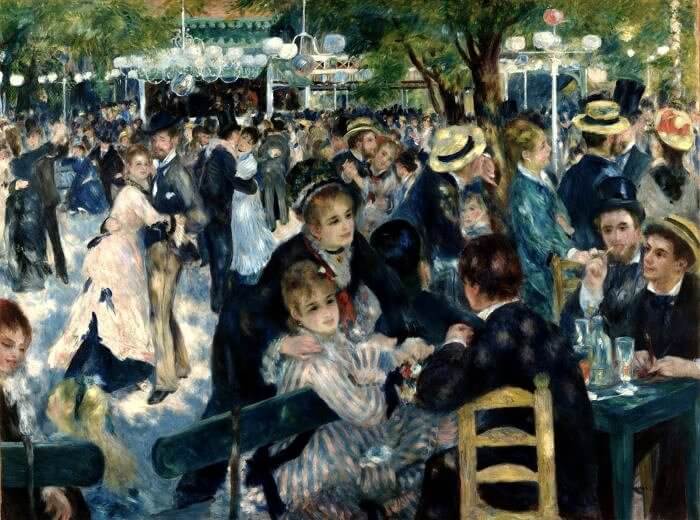 Ryoei Saito paid $78 million for the painting in 1990 at a Sotheby's auction in New York City. It is currently valued at around $170.63 million.
"Garçon À La Pipe" by Pablo Picasso
Picasso painted "Garçon à la pipe," an oil on canvas, in 1905. "Boy with a Pipe" is what we see in the artwork, which is what the title refers to. Picasso's technique transitions dramatically from the blue to the rose periods in this painting. Pessimism typified the Blue period, whereas themes of optimism marked the rose period. The painting is of a teenage Parisian boy with a pipe in his left hand while wearing a garland of flowers..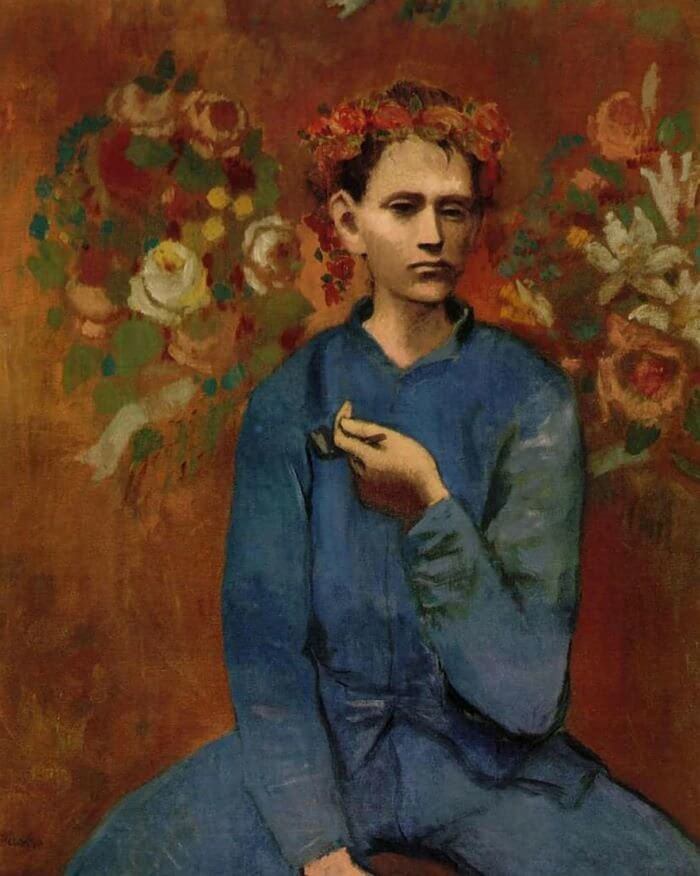 In 2004, an auction held by Sotheby's New York sold the artwork to Italian businessman Guido Barilla for $104 million. The artwork will be valued at $153.26 million in 2023.
"The Scream" by Edvard Munch
"The Scream" is possibly one of the more famous paintings in the world. It's by Norwegian expressionist Edvard Munch and is his best-known painting. Being an expressionist, Munch frequently used straightforward motifs in his paintings to convey powerful feelings. Munch's art has been connected to the growth of symbolism around the globe. He had the opportunity to study under some great masters during his travels in Europe, including Paul Gauguin and Vincent van Gogh.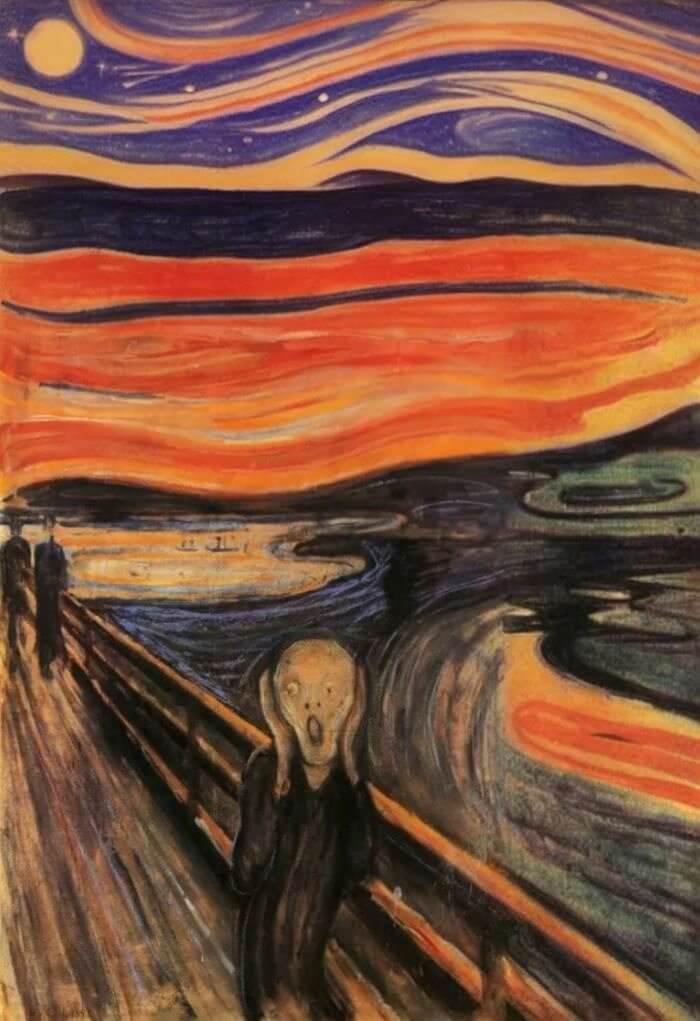 In 2012, Leon Black purchased "The Scream" at a Sotheby's New York auction for $119.9 million. The picture is currently valued at around $144.45 million in 2023.
"Nu Couché Au Coussin Bleu" by Amedeo Modigliani
The list now includes a third work by Amedeo Modigliani from the same series. "Reclining Nude on a Blue Cushion" is the literal translation of the title of this picture. In 1916, the Italian artist finished this work. The painting's title draws attention to its most compelling aesthetic elements. The spectator is most drawn to the female figure first and then the beautiful, brilliant blue cushion she is resting on.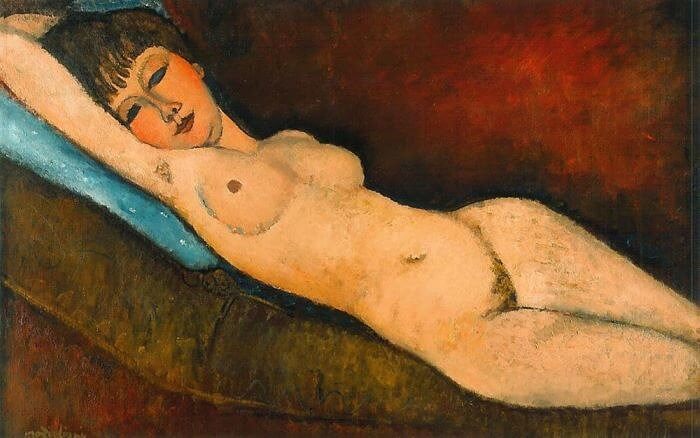 Since 2012, Russian entrepreneur and art collector Dmitry Rybolovlev has owned this oil on canvas. After buying the artwork in 2012 for $118 million, its value in 2023 is estimated to be over $142 million.
"Portrait of the Postman Joseph Roulin" by Vincent Van Gogh
"The Roulin Family" is a broader body of work that includes "Portrait of the Postman Joseph Roulin." It was produced between 1888 and 1889. There are five paintings in the series that depict the Roulin family—Joseph, his wife, and their three children. In Arles, van Gogh and Joseph Roulin grew close. Roulin supported Joseph van Gogh's artistic endeavors because he appreciated and admired them. In appreciation for supporting Vincent's work, Joseph was honored with these portraits.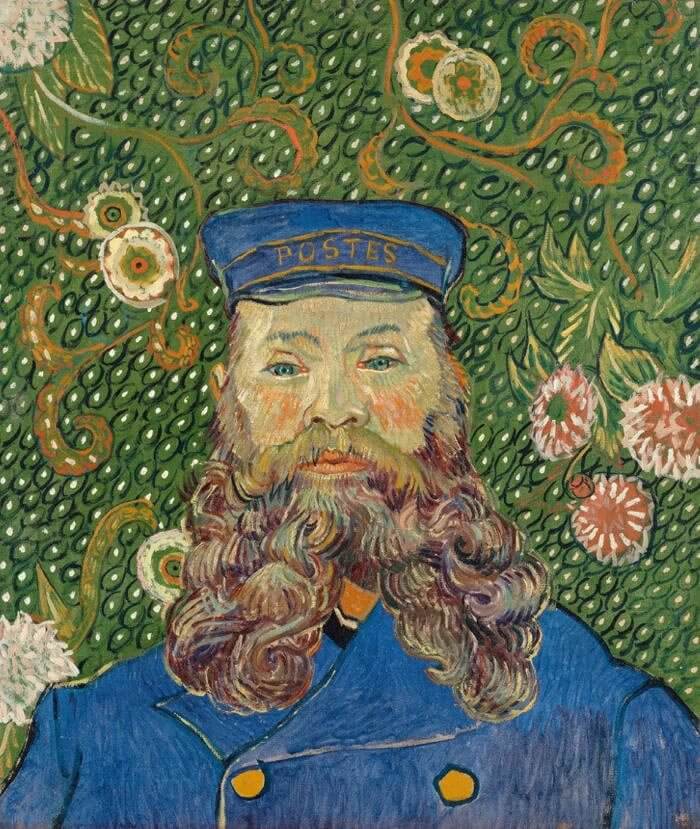 For a total of $58 million, this painting was sold to the Museum of Modern Art in 1989. The estimated value of the transaction in 2023 is $133.04 million.
"Flag" by Jasper Johns
"Flag," by contemporary artist Jasper Johns, is widely regarded as the most expensive painting ever sold at auction. This 89-year-old painter is, perhaps, the most important living artist in this genre. The flag's painter used a radically different medium, despite the impression created. The painting consists of three canvases joined together using a newspaper collage. In addition, a plywood backing secures everything in place. This masterwork is now on view in New York's Museum of Modern Art.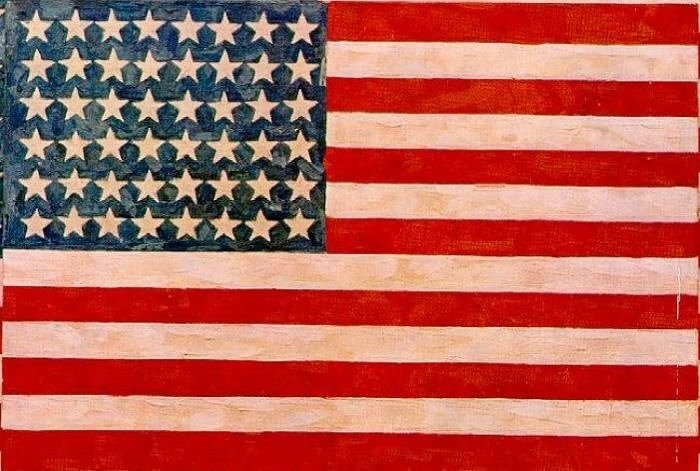 It is unclear now if this piece depicts patriotism or something else. Either way, it was painted in 1958, and now it is worth a whopping $126.4 million.
"Nude, Green Leaves and Bust" by Pablo Picasso
The subject of the artwork is Marie Therese, who was Picasso's mistress. Marie has been the subject of quite a few paintings. Still, "Nude, Green Leaves and Bust" is a particularly poignant example of the artist's devotion to her. Despite the fact that Marie was involved with Pablo Picasso and continued to have a connection with him, he kept having affairs while he was in France. The intensity of this picture is unparalleled among his other massive nude paintings.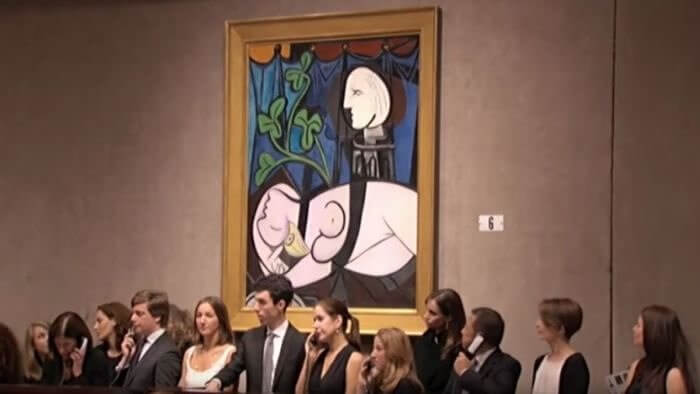 Picasso painted a genuine head with a sculpted head and torso that is wrapped with a philodendron plant, which is quite intriguing. This painting is valued at $122.3 million.
"Irises" by Vincent Van Gogh
The next Vincent Van Gogh artwork to appear on this list is "Irises." This piece of art represents hope and sheds a lot of light on Vincent's passion for flowers. This was one of the paintings he created when he was in the psychiatric hospital. A mind-blowing composition of contrast between rough and smooth is the brown surface and the soft green steam. The flowers stand out from the background due to the color combination as well.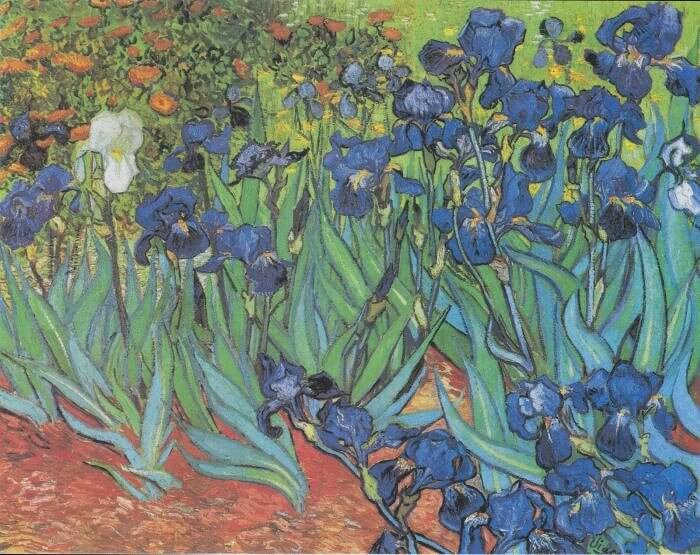 The portrayal of gentleness in a difficult circumstance is perfect. Iris petals that are disordered may represent Gogh's confused state of mind. "Irises" is currently valued at $118.9 million.