In a twist of fate, John Utsey's peaceful family hiking trip along a Santa Fe National Forest trail took an unexpected turn.  Little did John know that his fatherly instincts would be put to the ultimate test that day when he lost sight of his daughter on the trail.  What followed was a harrowing two-day rescue mission, leading John to discover that sometimes, coincidences align and events unfold for a purpose.
Family Hiking Trip
On that particular Saturday, John Utsey, a military man with a passion for the outdoors, set off on a hike with his two adventurous children, David and Brittney. John cherished these moments, using them as an opportunity to impart basic survival skills while instilling a love for nature and physical activity. David, a spirited 10-year-old, and his confident older sister, Brittney, aged 12, were determined to impress their father with their capabilities.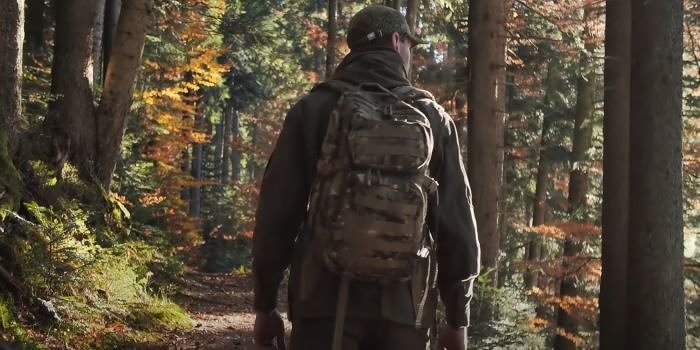 Little did they know that soon their skills would be put to the test like never before. The stage was set for an unforgettable journey of survival and resilience.
The Chain of Events
Trusting in his children's hiking abilities, John allowed David and Brittney to venture ahead while he kept a watchful eye from behind. Aware of the potential dangers of the terrain, he believed they would handle themselves well. However, their idyllic hike took an unexpected and alarming turn about an hour into the journey. The stunning scenery diverted John's kids, who ran ahead without turning around and eventually lost sight of him.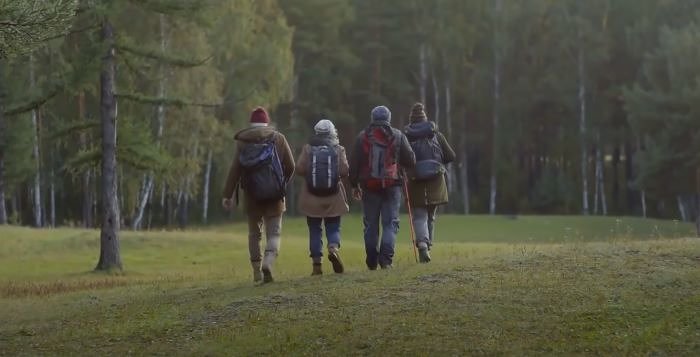 Although their decision to sprint ahead seemed harmless, it set in motion a chain of events that would change their lives. The tranquility of their surroundings hid the dangers that awaited them.
A Call Without Response
It was only natural for John's teenage kids to take the lead throughout a hike. Their father was an ex-marine, after all. However, as they rushed ahead, they disappeared from sight, leaving John with a growing sense of unease. No matter how simple a trail may seem, the unpredictability of nature always demands caution and togetherness. The serenity of the moment was disrupted when he realized his kids were no longer visible.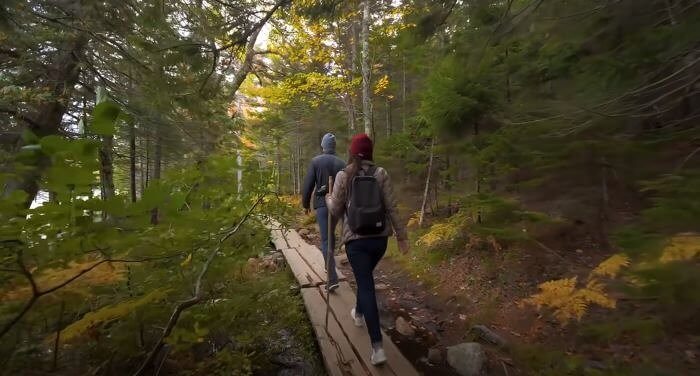 John yelled out their names in a commanding, loud, crisp military tone tinged with anxiety. He was hoping for a response that would guide him back to their embrace.
A Found Son Increased John's Worry
As John's worries began to grow, thanks to the sight of his son emerging from a forested corner, a surge of immense relief washed over him. However, the joy of their reunion quickly turned bittersweet as he noticed something amiss in David's demeanor. The sense of relief that David felt upon seeing his father was shrouded in worry. Sensing that something was awry, John couldn't help but ask, "What's wrong? Where's your sister?"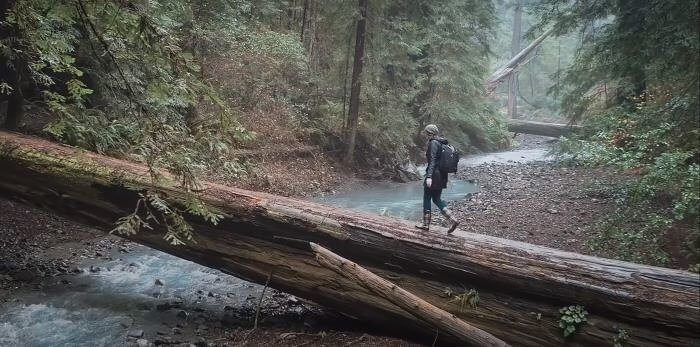 His frantic gaze scanned the surroundings, searching for any sign or clue that could shed light on the whereabouts of his beloved daughter, escalating his anxiety once again.
"I Don't Know," Said Jon's Son. "I Can't Find Her. "
With a sinking feeling, John listened to his son's words, his heart dropping as the weight of the situation settled upon him. The vast expanse of woodland now seemed daunting, harboring potential dangers like bears and cougars. Yet, there was an unspoken fear, a lurking presence beyond the known perils. Determined to protect his son, John tightly gripped his hand and urged him to remain close as they forged ahead.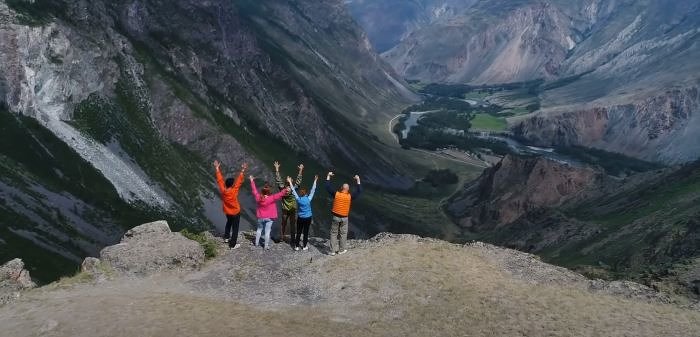 His voice reverberated through the forest, echoing like thunder as he shouted his daughter's name. John sensed a sudden silence that froze him in his tracks. A dreadful truth was going to be disclosed.
The Panic Began
In his interview with Fox 29 WFLX News, John recounted the chilling moment of panic when his calls to his daughter went unanswered. "I called her name, and she didn't answer," John shared. "She didn't seem to have run that far, so why wasn't she answering? I called her name really loud, and then I heard her yell back to me from way up around the corner of the trail."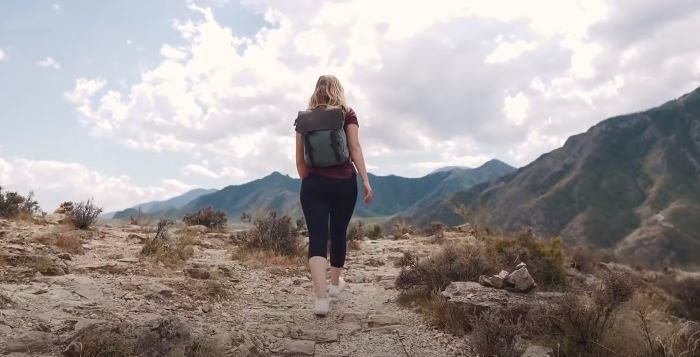 Now, panic began to set in. What unfolded next sent shivers down his spine—an ominous turn of events that would leave a permanent mark on their lives.
A Glimmer of Hope
Amidst the whirlwind of emotions that engulfed him during those harrowing moments, John's military training kicked in, urging him to maintain composure in the face of adversity. This was not the time to succumb to panic. As he sensed the gravity of the situation intensifying, a glimmer of hope emerged when he heard his daughter's voice. However, the reunion they yearned for was still elusive, leaving a lingering sense of uncertainty.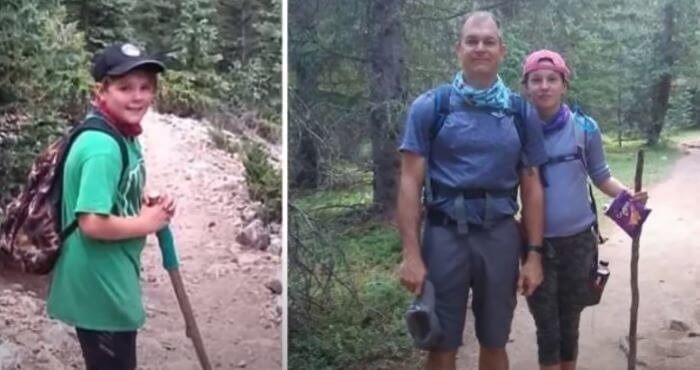 Their journey was far from over, and until they were safely reunited, the threats and challenges that lay ahead would continue to cast a shadow over their path.
A Mysterious Voice Responds to John's Call
In the midst of his daughter's response to his desperate calls, John was caught off guard by an unexpected echo emanating from the depths of the woods. The voice that reached his ears was not that of his daughter but that of an unknown individual. John was overcome with a sense of both interest and anxiety as he said, "I heard somebody else answer from way off the trail."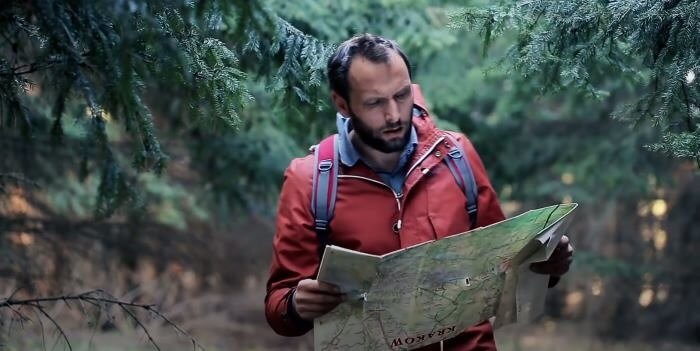 The identity of this mysterious person remained shrouded in uncertainty, leaving John and his family to grapple with the chilling question: Who was this person who cried out in response to his calls?
In the Shadows of Uncertainty
The unexpected response to John's desperate calls for his lost daughter left him disoriented and unsettled. Who could it be? Was it a mischievous hiker playing games or someone who had found his daughter before him? Perhaps it was a lost backpacker stumbling upon their path. Despite the mystery surrounding the stranger's voice, John's singular focus remained unchanged: reuniting with his daughter and ensuring her safety so they could go home.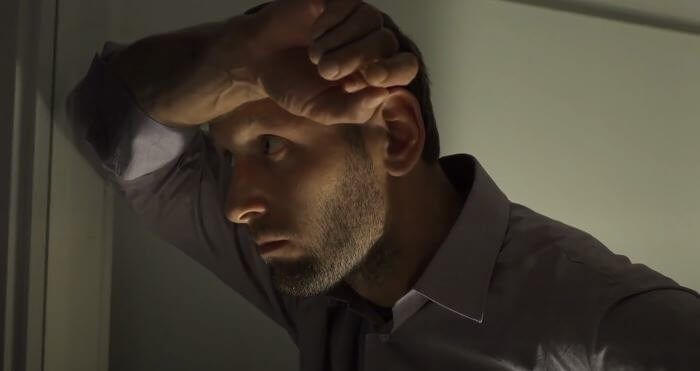 As he moved forward, the doubts and uncertainties vanished behind the unwavering determination of a father who was desperate to find his missing child in the harsh wilderness.
Finding His Daughter Remained John's First Priority
Amidst the confusion of the mysterious voice echoing through the wilderness, John remained steadfast in his determination to locate his daughter. The dense foliage made it challenging to pinpoint her exact location, but the assurance that she was still on the trail provided some solace. As he persistently called out, her voice grew nearer, guiding him forward along the path. However, alongside his daughter's proximity, the unsettling sounds of the other person intensified.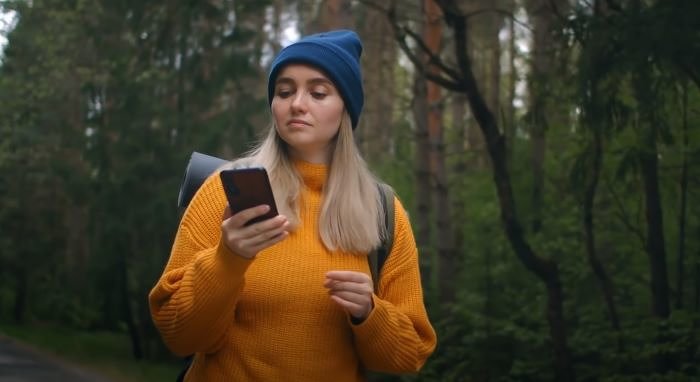 As John's instincts heightened, he understood that rescuing his daughter might not be his sole objective. A new layer of uncertainty loomed, compelling him to tread cautiously, ready to confront the unknown.
New Challenge
John's heart swelled with relief when he found his daughter intact and secure. But as soon as they saw each other again, his focus shifted. The person who had answered his calls turned out to be in real danger, not a prankster or a potential threat. The stranger was clearly in trouble, as the call came from a long way off the trail. John shifted gears from caring father to marine rescue officer.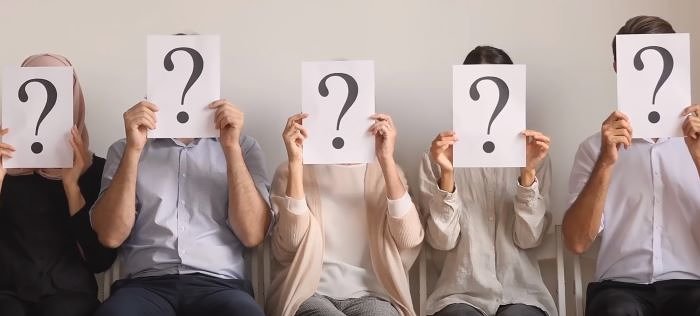 He kept shouting, hoping the distressed man would respond. John was ready to help him and make sure he was okay in this unexpected turn of events.
A Voice of Hope
Filled with happiness and relief upon finding his daughter, John swiftly shifted the focus of his calls. Instead of calling his kid by name, now he was shouting, "Are you okay?" It became clear that the stranger was not in good health. John set out on a new quest to help the troubled hiker. Together with his children, they navigated the rugged Santa Fe Trail, desperately searching for the man's location.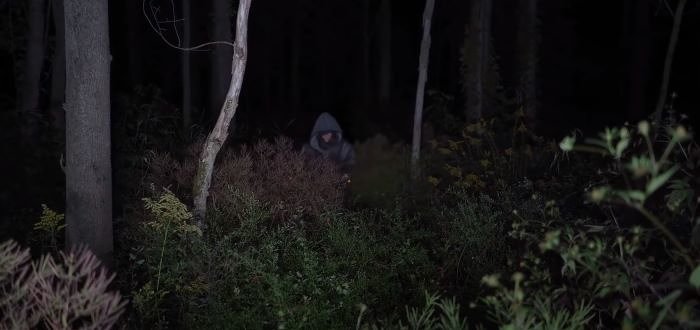 In spite of their best efforts, they were unable to track him down. Their curiosity about his location was eclipsed by the urgency to reach him swiftly. His distress required immediate assistance.
Mysterious Stranger
In a relentless display of determination, the former marine and the enigmatic stranger persisted in their calls. The anxiety mounted with each passing minute, yet after what felt like an eternity, their voices began to draw closer and closer and closer together. The family started off on a difficult trek, having to descend a slope that was a good 600 yards from the path. There they found the mysterious stranger.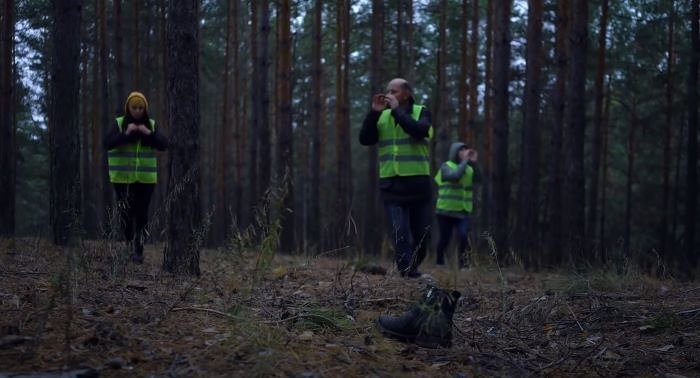 He was lying on the ground in a frightening position that none of them could handle. The scene hit them hard. They realized their struggle had only just begun.
Emergency Situation
Distressingly, the man's severe condition became apparent when they gathered around the makeshift camp he had built up by a creek. His tongue was swollen, his lips were split and bleeding, and his body was visibly weak from starvation. The man looked completely out of it, unable to take a single step. John, recognizing the urgency of the situation, felt a surge of determination. Time was of the essence.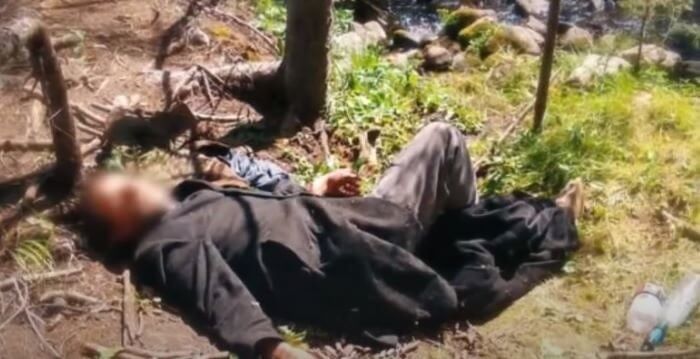 John was driven by a sense of responsibility and compassion, so he knew he had to act quickly to give the man the help and medical care he so badly needed.
Assessment of the Situation
In the remote and desolate surroundings, John realized the urgent need for medical intervention. However, before taking action, he needed to gather more information about the man's condition and his circumstances. Estimating the man's age to be around 60, John observed his desperate attempt to hydrate himself from the nearby stream. Puzzled by the man's presence in such a secluded location, John posed the question, "What's wrong with you?"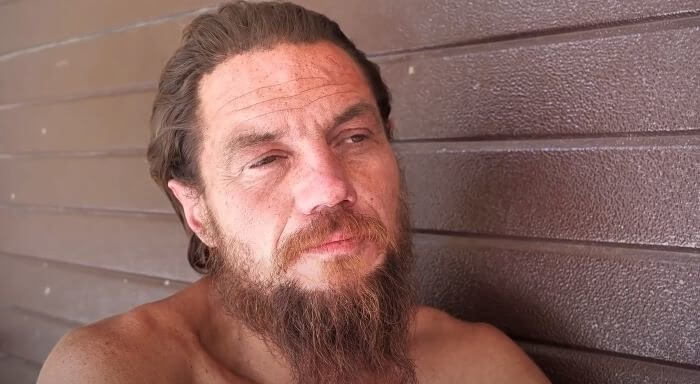 The man said sadly, "My legs don't work." Even more devastating was his follow-up statement: "I think I fell." The tragic circumstances unfolded before John, highlighting the dire situation they found themselves in.
A Difficult Decision
The duration of the man's isolation remained uncertain, but John speculated that he had been stranded for a minimum of two weeks, if not longer. Recognizing the urgency of the situation, John felt a pressing need to ensure the man's safety. However, considering the man's weakened state and precarious condition, John doubted their ability to move him alone. John was faced with a dilemma, unsure of the best course of action to take.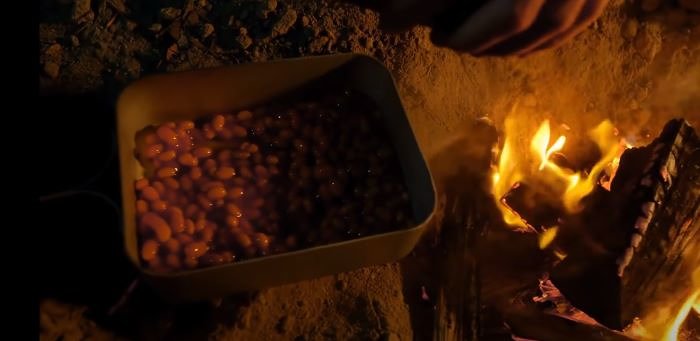 Even with his two children by his side, the prospect of transporting the man back to the beginning of the trail, which was miles away, seemed fraught with risk. 
Leaving the Man Behind
Faced with a difficult decision, John couldn't bear the thought of leaving the stranded man behind, but he realized that summoning professional help was the best option. Leaving provisions of food and water and carefully noting the precise GPS coordinates of the man's location, John, accompanied by his children, retraced their steps back to the trailhead. Upon reaching safety, they immediately dialed 9-1-1, providing crucial details of the situation.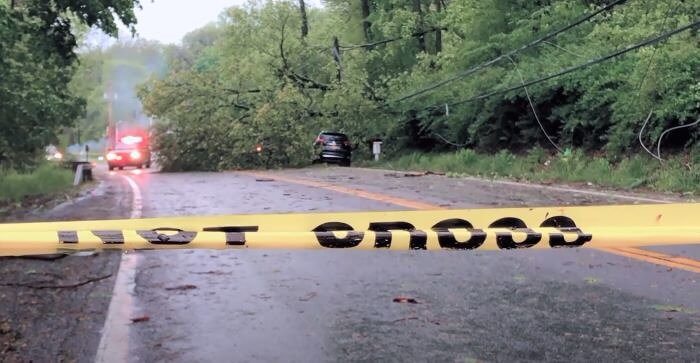 They didn't know it yet, but this was just the start of a difficult and complicated rescue task that would test the strength and skills of the rescue team.
Rescue Mission
An hour after John's desperate call for help, a team of firefighters arrived to initiate the rescue operation. Equipped with the precise coordinates provided by John, the professional rescuers set out on their mission to save the stranded man. However, their efforts proved futile as they encountered significant challenges in locating the injured hiker. John was stunned for a minute after hearing of the firemen's struggle to locate the man.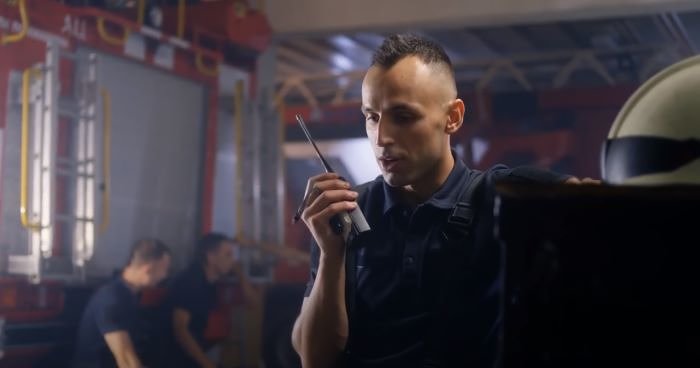 When he realized that the rescue mission was not going to be easy, the seriousness of the situation made him worry even more about the trapped hiker's well-being.
The Mysterious Stranger Has Disappeared
The man's whereabouts remained a baffling mystery. Did he encounter help from another source? Could he have somehow found his way out of the wilderness unaided? It seemed unlikely that he could have ventured far. Despite eight hours of intensive searching, the firefighters remained clueless about his location. The weight of responsibility bore down on the Captain of the fire department as he confronted the difficult decision of what to do next.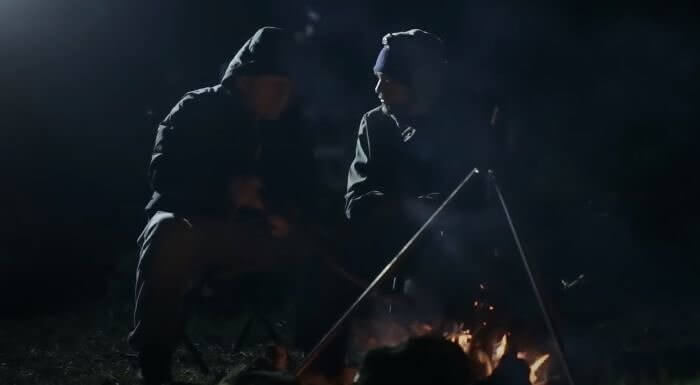 With a heavy heart, he needed to assess the available information, consult with the team, and strategize their next course of action in their relentless pursuit to locate and rescue the missing man.
Mission Failed
The wounded 60-year-old hiker's location was still a big mystery. The additional provisions provided by John and his family couldn't have possibly sustained the man long enough to ascend the steep hill or traverse the three-mile distance back to the trailhead without assistance. Yet, despite the relentless efforts of the search party, luck seemed elusive. They had to make a hard choice to end the rescue mission, which broke their hearts.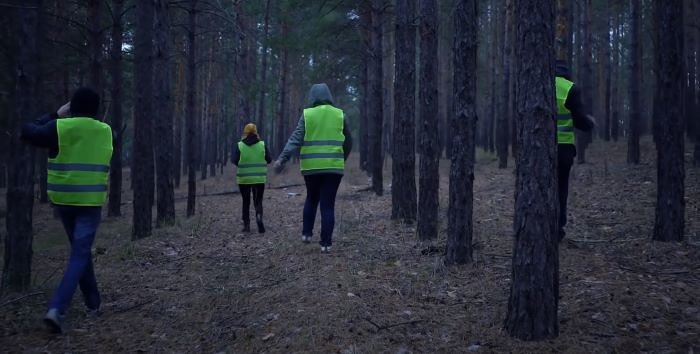 Santa Fe Fire Department Captain Nathan Garcia acknowledged the scope of the difficulties they had in their search for the missing hiker and expressed the heavy burden of this decision.
The Ex-Soldier Has To Step Up
John was stunned and confused when he heard that the search group had given up and that the hiker was still missing. He found it strange that the hiker was nowhere to be found, leading him to believe that something must have occurred. John didn't know what had happened, but he was motivated to take action and was sure he wouldn't let this be the end of the story.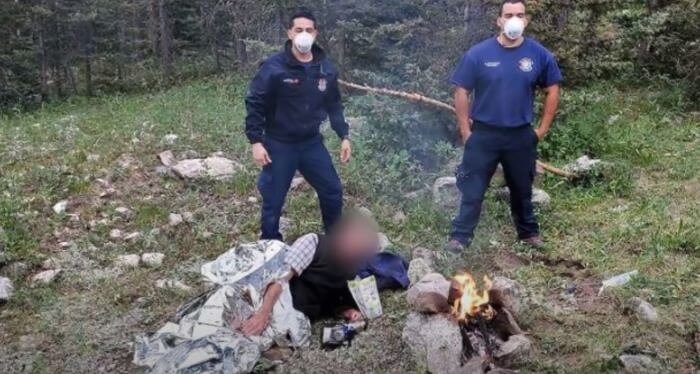 The missing hiker was still on his mind, and he was determined to keep looking for him until he found him and put an end to the disturbing turn of events.
Back Into the Woods
Filled with uncertainty, John ventured back into the woods, driven by an inner voice compelling him to locate the helpless hiker at all costs. Miraculously, within a mere couple of hours, John's determination had paid off, and he found the man. Wasting no time, he immediately dialed 9-1-1, providing them with precise location details. The hours ticked by, but John patiently remained by the side of the injured hiker.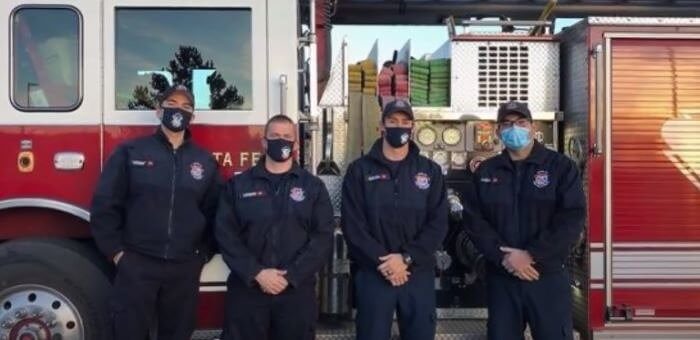 John's determination to ensure the hiker's well-being drove him forward. He took on the duty of a loyal guardian, ready to help out until the much needed backup arrived.
One Sleepless Night
When asked why he did this, John replies that he couldn't bear the thought of the lost man being abandoned again. He couldn't sleep all night until he made his decision. "So, I'm laying there, like, this guy is still in the mountains. So, at 9 o'clock Sunday morning, I put my hiking boots back on and hiked back, and he was exactly where I left him," John confessed to KRQE.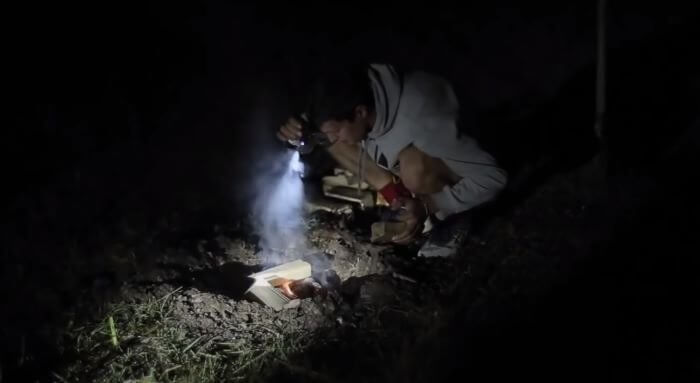 As a result of his initiative and success in finding a hiker, John felt the fulfillment that comes from the joy of helping another person. He knew he had made a difference.
With John by His Side
Despite the extensive eight hour search conducted by the emergency team the previous day, they were unable to locate the injured man. However, with John by his side, there was renewed hope for a successful outcome. John made the call for help around noon, and to their relief, the search party located them around 4 o'clock that same afternoon. This timely discovery was crucial, considering the man's deteriorating condition.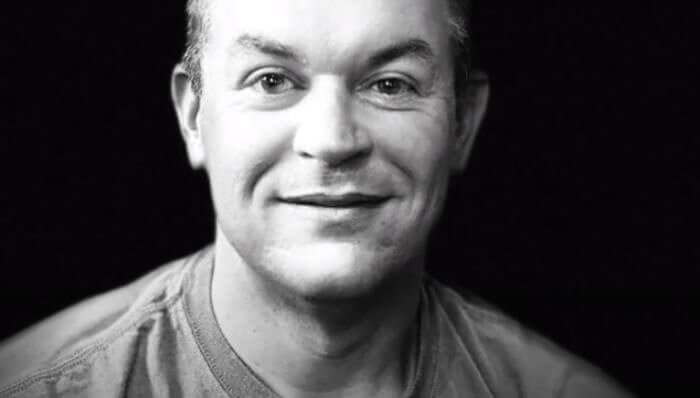 When John initially found him about a day earlier, he was already in a serious state.  So it was crucial to know what condition the man would be in after the rescue team arrived.
Medical Condition
The rescue team immediately conducted a thorough assessment of the man's medical condition and overall state. Everyone was amazed by the man's resilience in the face of overwhelming odds. The captain of the fire department acknowledged the remarkable capabilities of the human body but also noted that the man seemed to be reaching the limits of his strength when they finally found him. However, this did not diminish their determination to save him.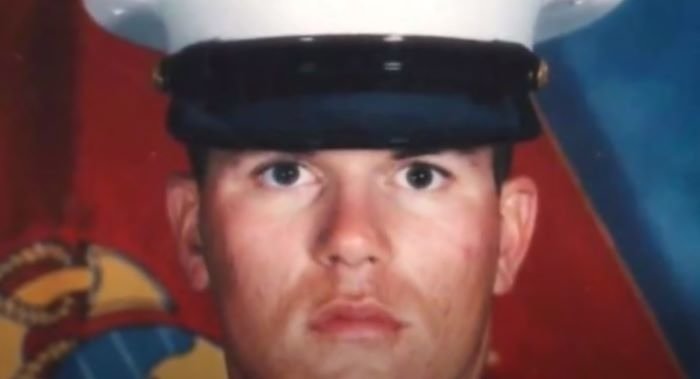 The results of this in-depth analysis would be invaluable in helping the rescue team determine what measures to take next. The team offered the man the best possible chance of survival.
First Aid
Following the examination, the firefighters realized that they needed to raise his low body temperature before they could try to move him. They lit a fire and then waited for the warmth to gradually bring his body temperature back up to a level that was safe. When it was finally time to transport him, the crew gently wrapped him in blankets to keep his body heat at a stable level.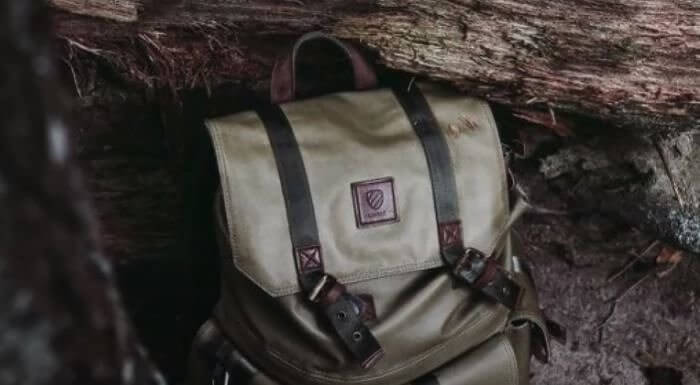 From that point forward, the course of the rescue mission appeared optimistic, providing hope for the hiker's recovery as they embarked on the journey toward safety and medical attention.
One Chance in a Million
It almost seemed like a twist of fate that John's daughter ran ahead on the path so her father could look for her, only for them to find a man in trouble. When he went out for a family walk that morning, he had no idea that he would be on a two-day rescue mission and save lives. John still recalls those events and the amazing development with disbelief.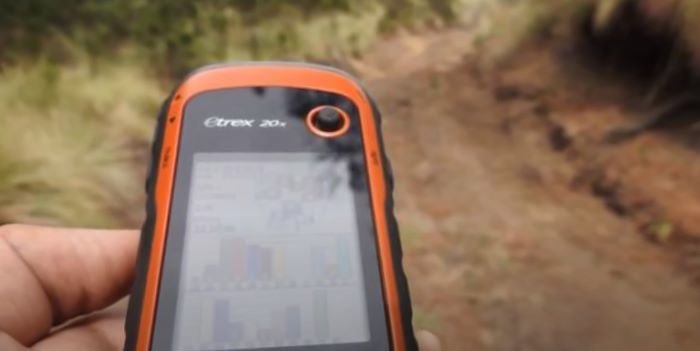 "I heard one of the firefighters describe it as a needle in a haystack. And it really, really was. I mean, it's really rough country," John shared with CBC.
A Combination of Luck, Resilience, and Heroic Determination
"Never have we found somebody who has been missing for that long," Captain Nathan Garcia revealed. We can only speculate as to how the poor hiker felt during those isolated times, but it is obvious that he must have had something unique to keep him going. Given his advanced age, the man's determination, hope, and ability to endure hardships are remarkable. But ultimately, he had a great deal of luck as well.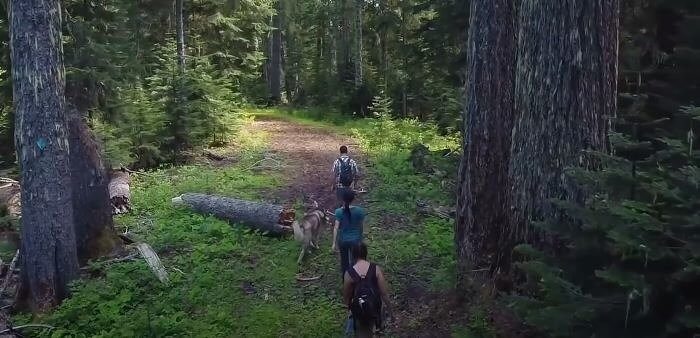 The combination of John's heroic determination to aid the injured hiker and the hikers' own resilience made for this amazing rescue story. Two very special guys in the fight for life.
What's the Hiker Story?
"The man suffered from chronic back pain and again injured his back while hiking and could not stand or walk. His gear was stolen, at which point he got lost and disoriented," John explained to CBC. Not only was it amazing that the hiker was able to stay alive on his own, but it was also incredible that he did so with only a few goods and tools and limited supplies.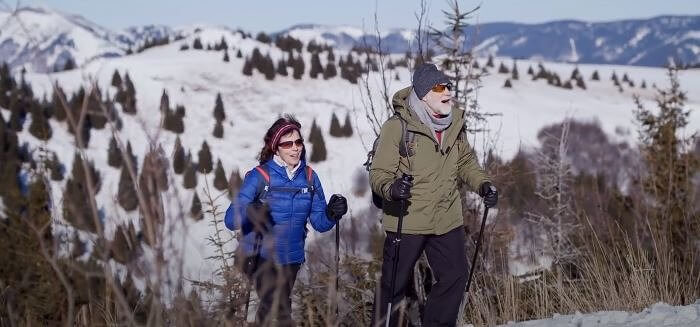 John found out later that he and his children rescued an experienced hiker in his fifties who had gone missing the day after setting out on a trip five weeks earlier.
A Proud Moment In His Life
According to what John found out, the hiker did not remember the firefighters shouting for him, although it is possible that he passed out throughout the ordeal. After the man was taken to the hospital, his injuries were treated, and he was nursed back to health. Since the hiker was transported to the hospital, John has not heard from him, and the authorities have not made his identity public.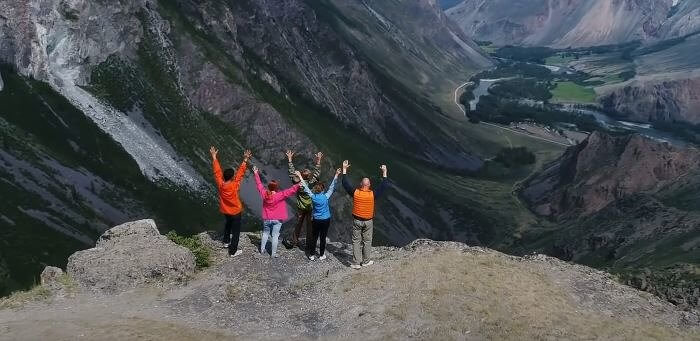 John is simply thankful that he returned to rescue the hiker. Even though it is a well-traveled path, he says no other hiker may have ever found him.