Have you ever walked into a bedroom and felt like you stumbled into a discount store's clearance section? We've all been there! 
Your bedroom is your personal oasis, your sanctuary for rest and relaxation, yet, sometimes, it can unintentionally resemble the set of a budget reality TV show!
In this article, we're going to explore the not-so-glamorous side of bedroom decor—the things that make your haven look cheap and tacky.
But don't worry; we're not here to shame anyone's decorating choices. Instead, consider this a friendly wake-up call, a gentle nudge toward bedroom elegance!
So, let's dive in and uncover those common items that can turn your bedroom from a cozy cocoon into a tacky time capsule!
Eventually, All Those Decorative Pillows Will Drive You Insane!
Decorative pillows are like the pop stars of the bedroom world—they pop up everywhere and can't resist the spotlight! But when your bed becomes an overstuffed pillow palace, it's less "cozy retreat" and more "pillow wrestling arena!" You might find yourself embroiled in a daily struggle to make your bed look as neat as it did in that magazine. You'll spend more time rearranging them than getting a good night's sleep!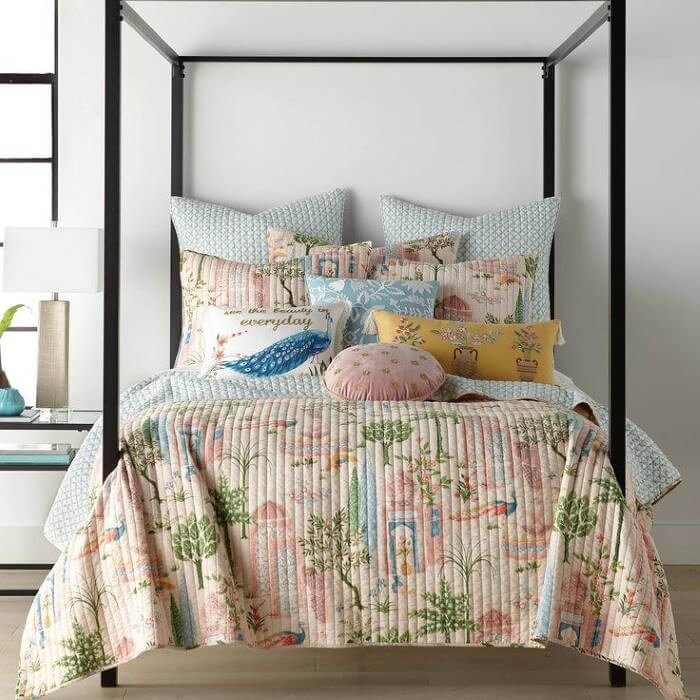 They don't just add flair; they add frustration. Decorative pillows have a way of multiplying overnight. It's time to pare down the pillow posse and embrace simplicity for the sake of your sanity!
It's Time to Tone Things Down… You're Not a Teenager Anymore!
Neon lights are the party crashers of bedroom decor. They're loud, and they turn your peaceful sanctuary into a carnival. Your walls shouldn't resemble a blinding rainbow explosion, and your bedroom isn't a rave; it's where you go to recharge. They might look fun in theory, but they have a way of stealing the spotlight, making you feel like you're living inside a 24/7 Las Vegas casino! Go for a more serene look.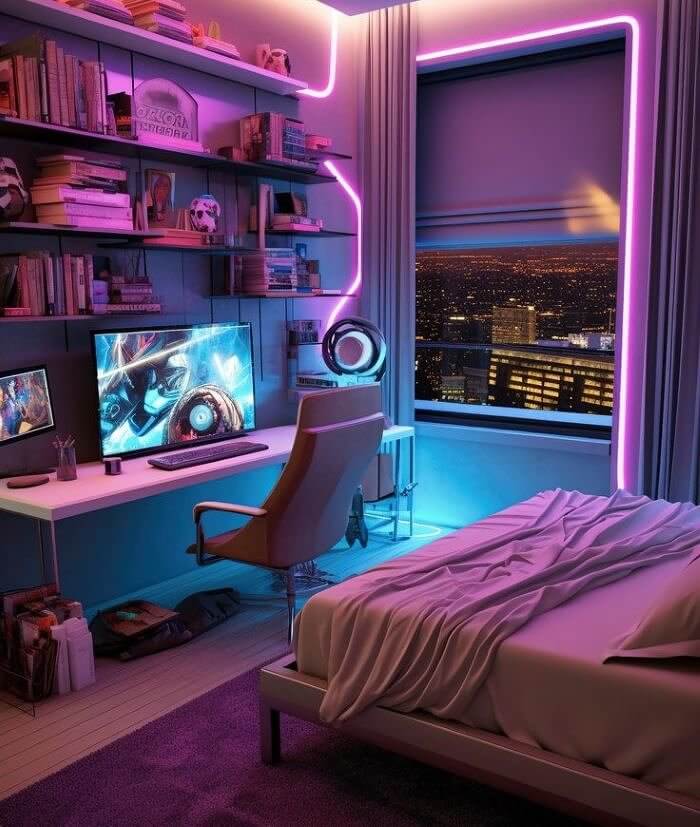 They have no concept of bedtime, shining as bright as a supernova when you're trying to get some shut-eye. It's time to dim the lights and opt for a more soothing, grown-up ambiance!
Your Bedroom Is Not a Kindergarten Classroom!
Plastic furniture sets are the fast-food version of bedroom decor. They may be cheap, but they're not doing your style any favors. It's like trying to dine in a five-star restaurant with a plastic fork and knife. These pieces lack the elegance and durability your bedroom deserves. Plus, it's hard to feel like a sophisticated adult when you're surrounded by furniture that seems better suited for a children's playroom!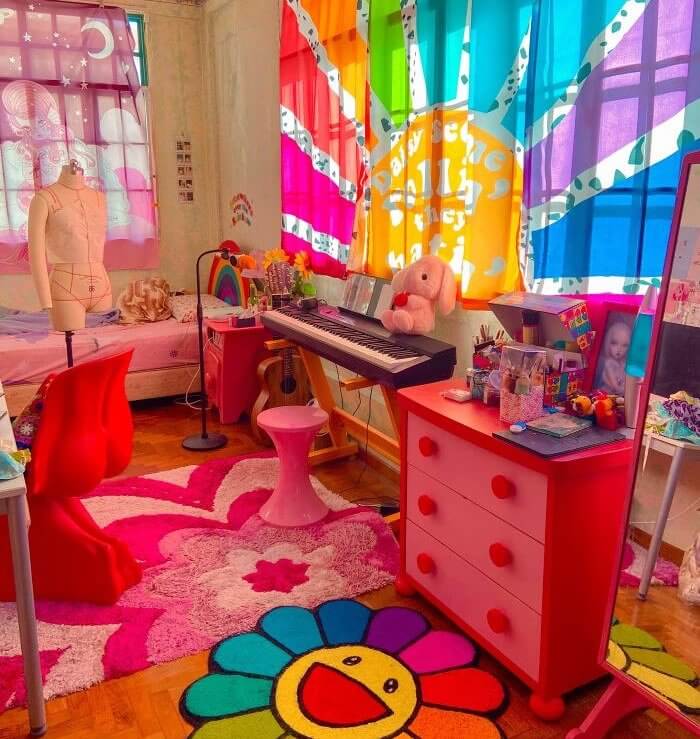 So, if you're ready to upgrade from your plastic, consider investing in some real, grown-up furniture that won't leave you feeling trapped in a never-ending game of musical chairs!
While We're on the Subject of Kindergarten Classrooms…
Fairy lights are magical in moderation, but when they overrun your bedroom like a pixie infestation, it's time for a reality check! Your room shouldn't resemble the set of a fantasy film—unless you're auditioning for the role of an elf. They'll give your room a carnival vibe, making it hard to take your space seriously. Plus, they will blind you while navigating your way to the bathroom at night!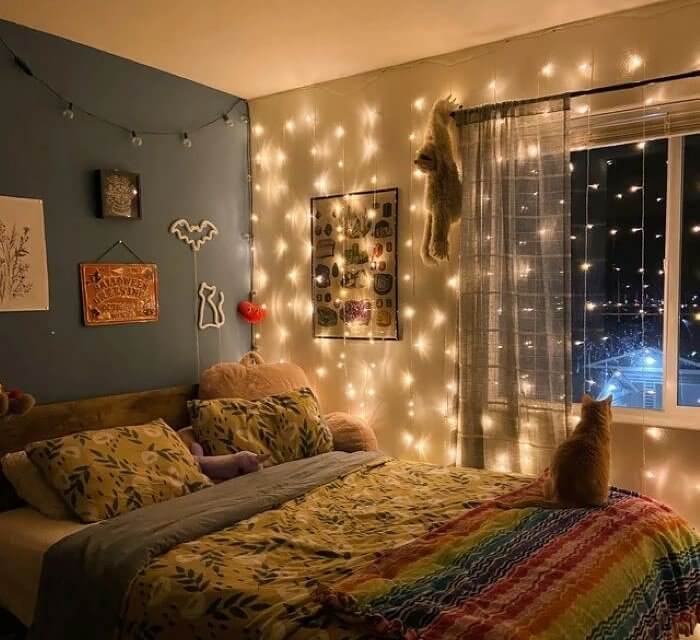 So, if you want to avoid turning your nightly routine into a blinding light show, it's time to dial back on the fairy lights and let your room bask in a more serene glow!
Straight Outta 70s
Tacky bedding sets can turn your bedroom into a one-star motel in the blink of an eye! These sets often feature loud, clashing patterns that make your room feel like it's caught in a never-ending battle of fashion chaos. It's like dressing your bed in a mismatched outfit from a thrift store bargain bin and hoping for compliments. Instead, your room looks like a fashion faux pas in the world of interior design!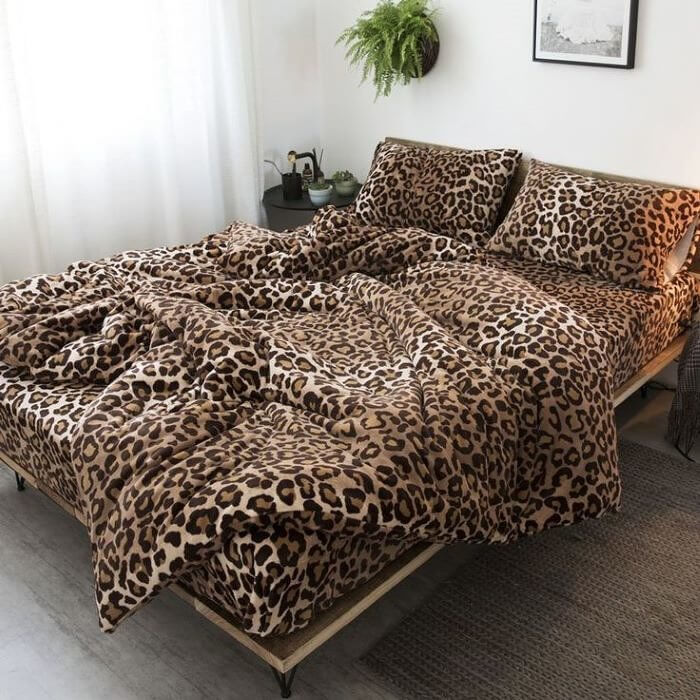 The problem with gaudy bedding sets is that they grab all the attention and don't let your room breathe. Your space should be a tranquil escape, not a sensory overload!
It's Really Time to Grow Up, Guys!
Tacky posters and wall art can quickly turn your bedroom into a shrine to your past. Your room isn't a museum dedicated to your adolescent obsessions; it's your grown-up sanctuary. When you have posters of long-forgotten boy bands or motivational cat memes plastered all over your walls, it's time to rethink your decor choices. You want your bedroom to be a place of sophistication, not an episode of "Nostalgia Hoarders!"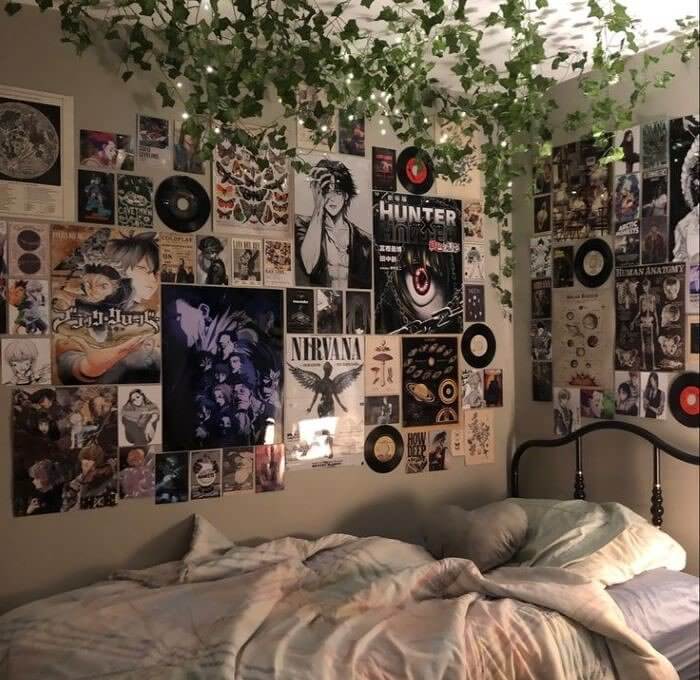 These posters often act as a visual assault on your senses, clashing with the rest of your decor like a teenager rebelling against parental guidance. It's time to opt for art that resonates with your adult self!
It's a Bedroom, Not a Garage Sale!
Mismatched furniture can turn your bedroom into a chaotic jigsaw puzzle that nobody wants to solve. It's like trying to play chess with pieces from multiple board games—it just doesn't make sense! When your dresser looks like it wandered in from a different century and your nightstands belong to an entirely different aesthetic era, your room becomes a decor battleground where each piece competes for attention! And it just looks messy.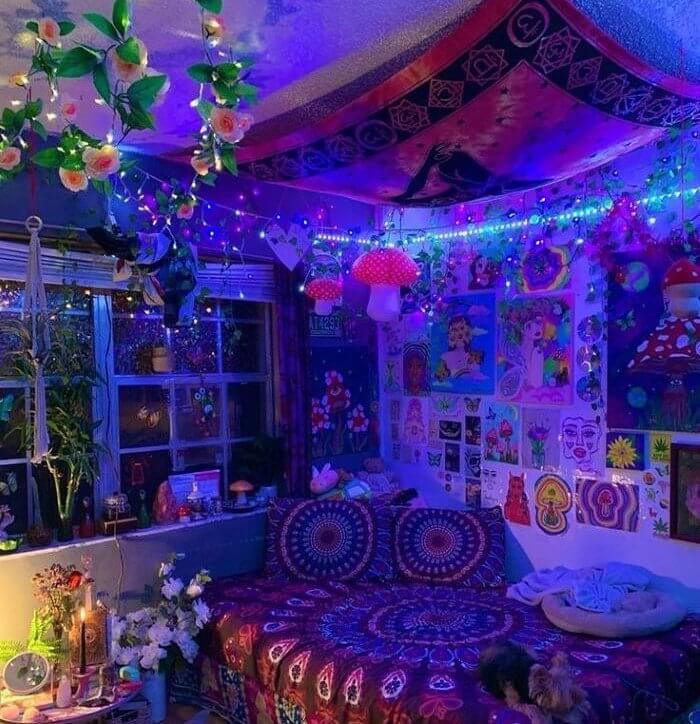 The problem with mismatched furniture is that it can give your room a "lost and found" vibe.  Your bedroom should feel like a harmonious retreat, not a furniture flea market!
Is Your Bedroom A Breeding Ground for Dust?
Floating shelves are like the playgrounds of clutter in your bedroom. They start as elegant storage solutions but quickly become a chaotic mess of knick-knacks, dusty old books, and random trinkets. It's time to declutter those shelves. When every surface is crammed with items competing for attention, it's hard to find your Zen amidst the chaos. It is like trying to meditate in the middle of a bustling bazaar!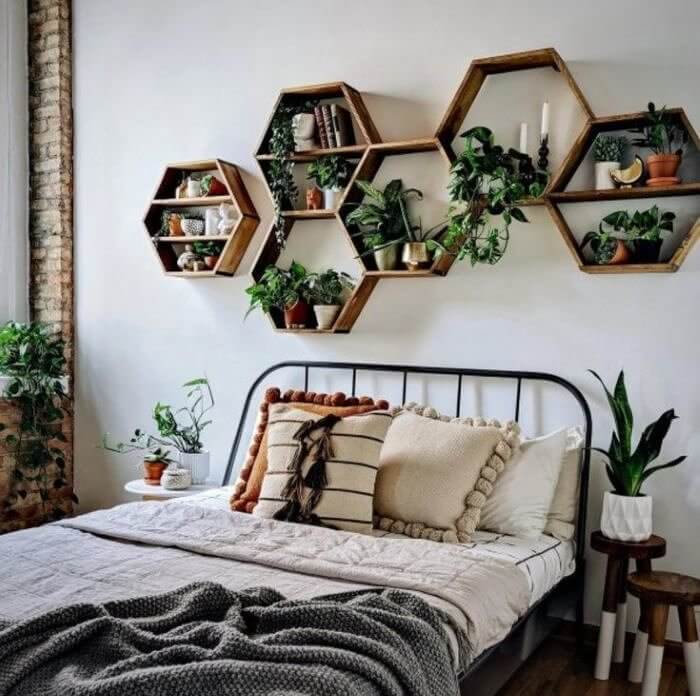 These shelves often serve as a breeding ground for dust and an archive of forgotten objects. Remember that seashell you picked up at the beach six years ago? Maybe it's time to set it free!
Have You Ever Felt Like You're Being Watched?
Mirrors are fantastic for adding depth and light to a room, but when you go overboard, your bedroom looks more like a funhouse. It's like you've stumbled into a hall of mirrors at the county fair. While mirrors can be great for checking your outfit, too much will leave you feeling like you're being watched by a thousand reflections. Your bedroom isn't an interrogation room; it's your personal haven!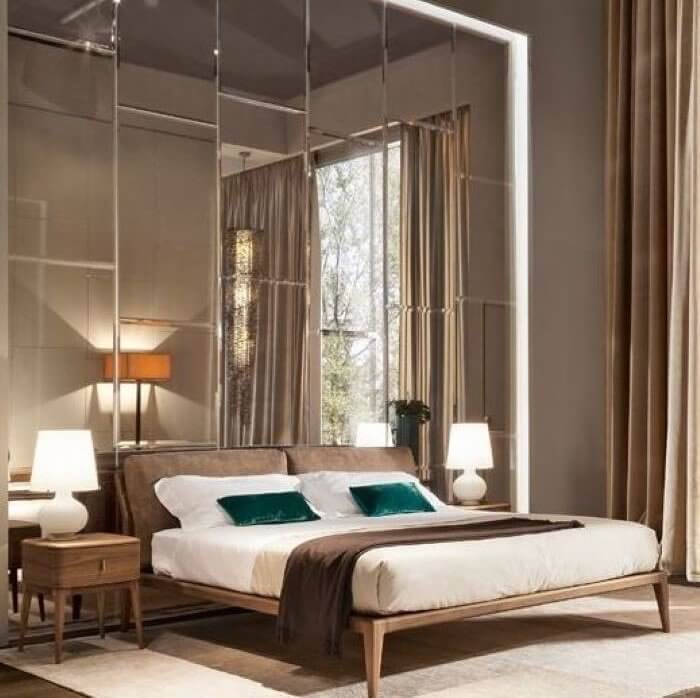 All those reflective surfaces mean more smudges and fingerprints to deal with, turning your daily routine into a never-ending battle against grime. Consider scaling back on the mirror mania!
Dance Like Nobody's Watching? Maybe You Should Close the Curtains Then!
Wall decals with cheesy quotes can turn your bedroom into a cringe-worthy shrine to motivational clichés. It's like waking up in a fortune cookie factory every morning! When you're bombarded with "Live, Laugh, Love" and "Dance Like Nobody's Watching" plastered on your walls, your room starts to feel more like a self-help seminar than a place of rest. Your bedroom should be a tranquil retreat, not an inspirational quote convention!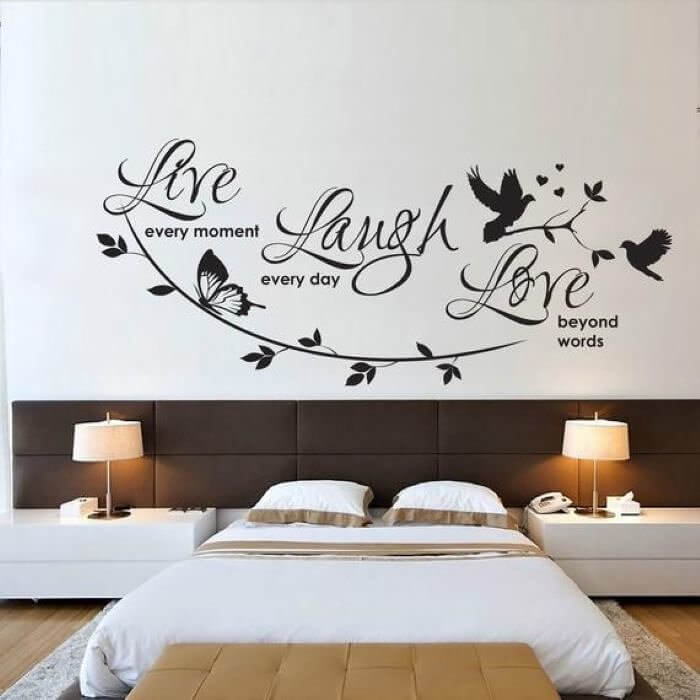 If you want your bedroom to feel less like a Hallmark card, it might be time to bid farewell to the cheesy quotes and opt for decor that reflects your personality!
What Are You Hiding Behind That Headboard?
Gaudy, oversized headboards can transform your bedroom into a set from a historical drama. It's like sleeping in front of a billboard advertising your questionable taste. When your headboard is so massive that it dwarfs the rest of your room, you end up with a space that feels less like a bedroom and more like a museum exhibit. Your room should be a comfortable sanctuary, not a homage to your headboard!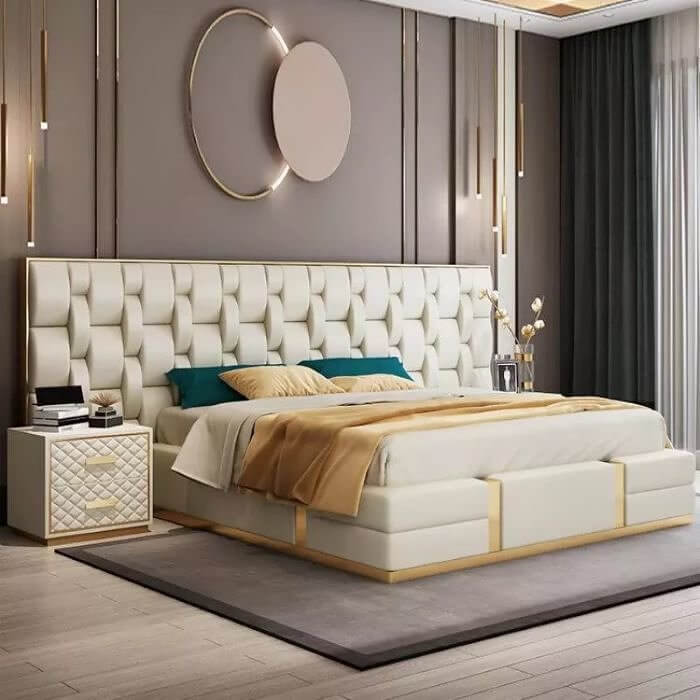 To reclaim your bedroom from the clutches of an attention-grabbing headboard, consider downsizing to a more tasteful and proportional design that complements your room's overall aesthetic without overpowering it!
Have You Ever Felt Like the Room Is Spinning?
Busy patterned wallpaper can transform your bedroom into a dizzying optical illusion. It's like living inside an intricate kaleidoscope. After a while, you'll feel like you're in a never-ending game of "Where's Waldo!" When your walls are covered in an explosion of patterns and colors, it's challenging to find a focal point for relaxation. Your bedroom should be a soothing escape, not an assault on all of your senses!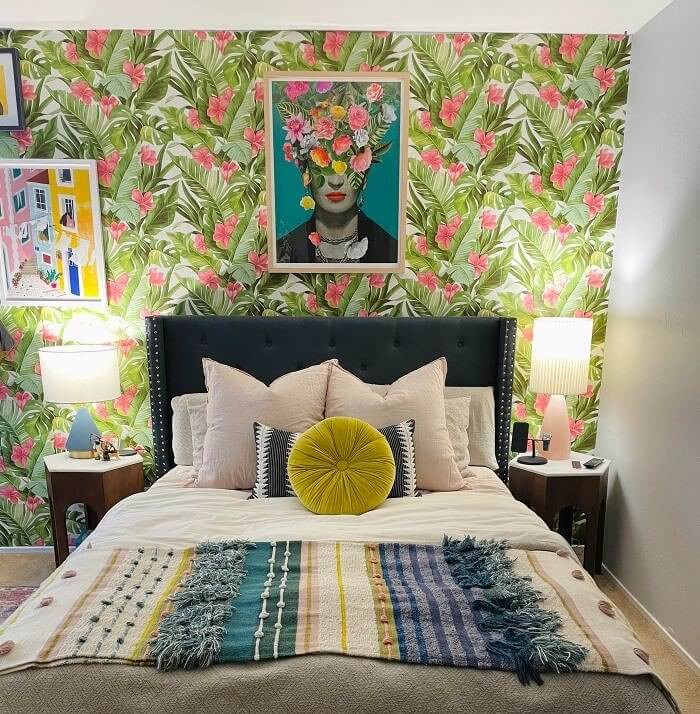 These wallpapers often create a sense of visual chaos, making it hard to unwind after a long day. It's as if your room is constantly throwing a surprise party for your eyes!
Are All Those Snowglobes Really Necessary?
An excess of collectibles and souvenirs can transform your bedroom into a cluttered museum of your travels and hobbies. It's as if you're living in a souvenir shop, and your room becomes a chaotic showcase of mementos from every place you've ever visited. While it's wonderful to cherish memories, when your shelves are overflowing with knick-knacks and trinkets, your bedroom feels more like an overstuffed antique store than a peaceful oasis!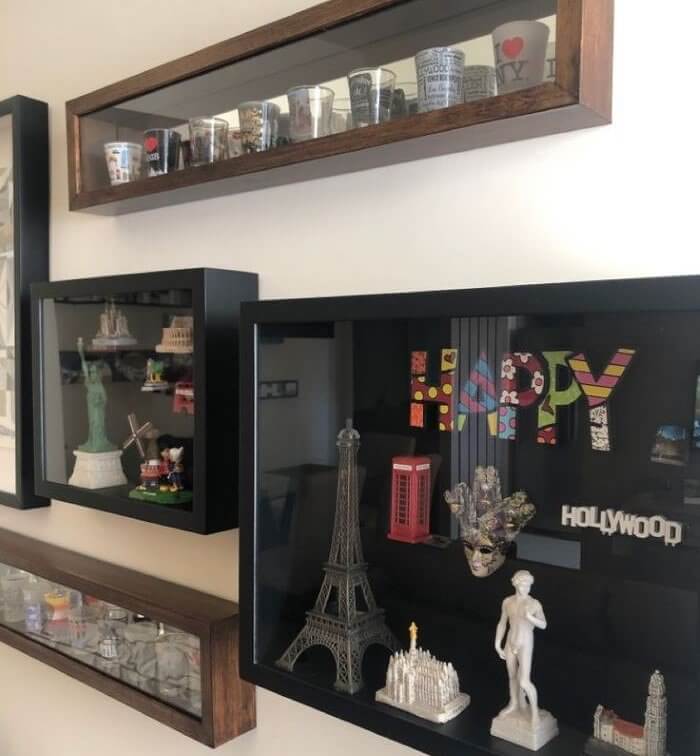 If you're ready to declutter and create a more serene atmosphere in your bedroom, it might be time to cap your collection and showcase only the most meaningful items!
Maybe It's Time for an Upgrade!
Tattered or outdated bedding can make your bedroom feel neglected and stuck in a time warp. It's like wearing your old, faded, frayed pajamas to a fancy dinner party. When your bedding has seen better days or features patterns that were trendy a decade ago, it's time for a style update. Your bedroom should reflect your current taste and provide you with a cozy haven, not transport you back to a bygone era!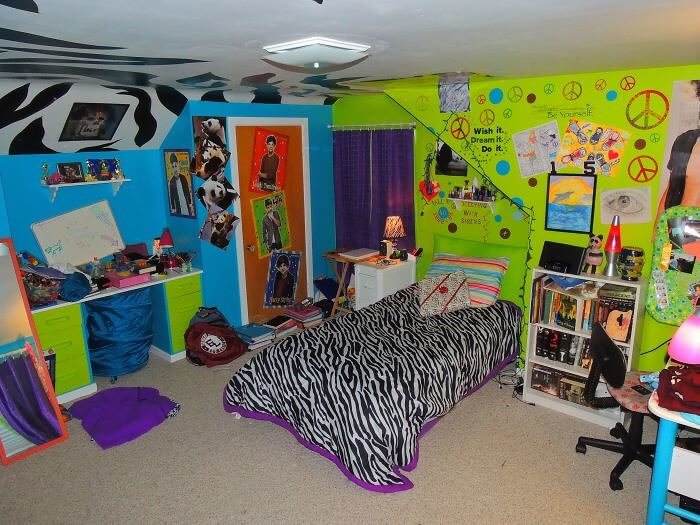 These outdated bedding sets can also affect your sleep quality. When your sheets are threadbare and your comforter is more hole than fluff, getting a good night's rest is challenging!
It's Time to Give Your Senses a Break!
Neon-colored furniture can turn your bedroom into a rave party without the music. It's like living inside a neon sign, and every piece of furniture screams for attention. When your dresser, nightstand, or chairs are neon-bright, your room loses its sense of calm and sophistication. Your bedroom shouldn't feel like a futuristic nightclub; it should be a tranquil retreat from the chaos of the world. It can quickly cross the line from trendy to tacky.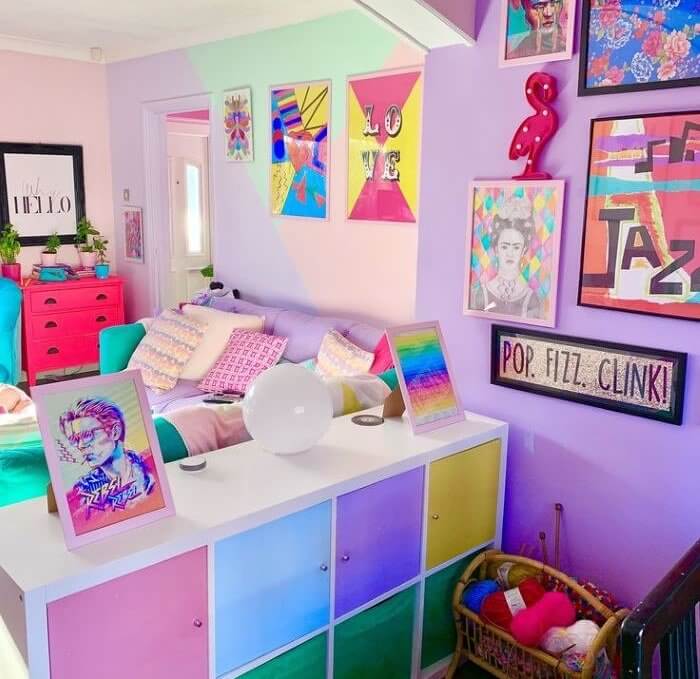 So, if you need sunglasses to enter your bedroom, maybe it's time to consider toning down the neon and opting for furniture that complements your space without overpowering it!
Leave the Chaos for the Outside World!
Excessive wall decals can turn your bedroom into an art gallery gone wild. Your room becomes a visual overload when every available wall space is covered with decals. Your bedroom is not a canvas for every decal you've ever fancied; it's a place to relax and recharge. Excessive wall decals can make your room feel cramped and chaotic, far from the serene oasis you desire. Sometimes, less is more!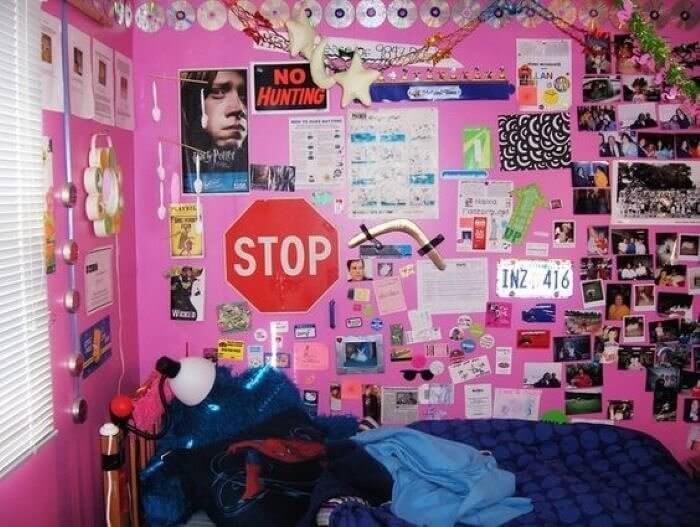 It's time to declutter those walls and choose a few carefully selected decals that enhance the overall ambiance without overwhelming the space. Your pared-down room will feel more inviting and peaceful!
Plastic Is Not Always Fantastic!
Plastic plant decor can turn your bedroom into a botanical disaster zone. It's like trying to create a lush oasis with cardboard cutouts of palm trees. While real plants can breathe life into your space, fake plastic ones do quite the opposite. Your room shouldn't feel like a plastic jungle. Plastic plant decor not only lacks the soothing presence of living plants but also often screams "artificial" from a mile away!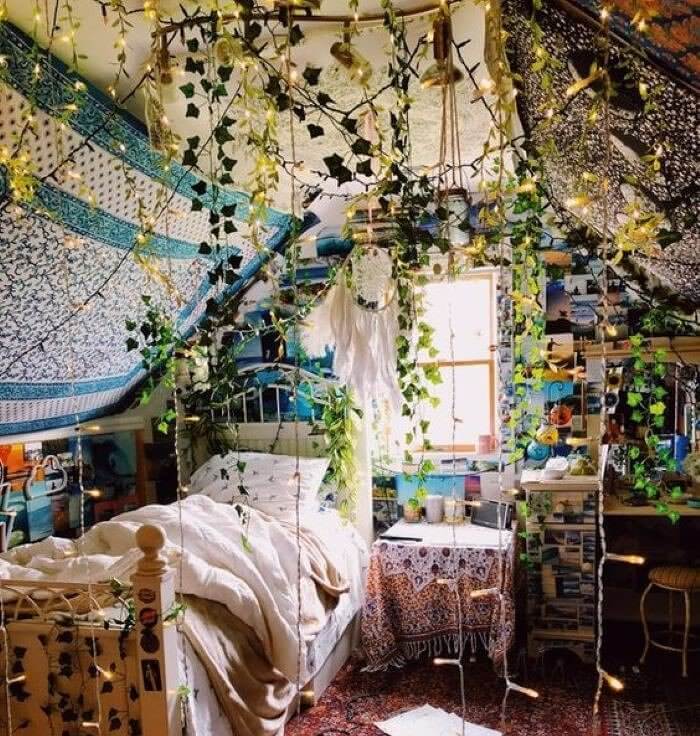 These plastic plants often collect dust and look perpetually unwell. It's like trying to convince your guests that you're an excellent plant parent, but secretly, your green thumb is more of a grayish-beige!
All That Glitters Is Not Welcome in the Bedroom!
Glittering sequin throw pillows may initially seem like a dazzling addition to your bedroom, but they can quickly become a garish eyesore. These pillows are like disco balls for your bed, and while they might bring some sparkle, they also bring an overload of bling. Your bedroom shouldn't resemble a nightclub's VIP section; it should provide a serene space for rest and relaxation. They feel like an assault on your eyes!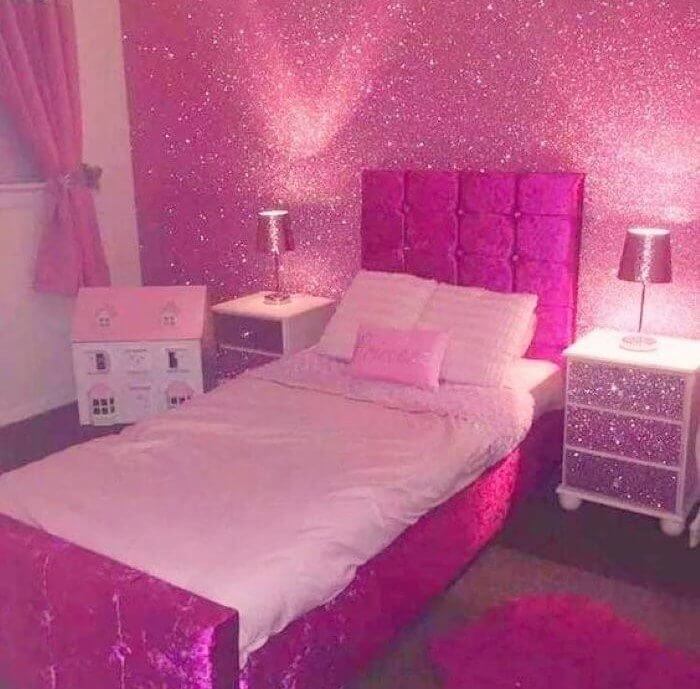 The problem with these pillows is that they shed sequins like a pet shedding fur, leaving you with a never-ending cleanup task. It's like a glitter-themed party that never ends!
It's a Bedroom, Not Breakfast at Tiffany's!
Transforming your bedroom into a jewelry store showroom can be a tacky move. While it's essential to have a place to store and display your jewelry, an excess of jewelry displays can clutter your space and make your bedroom feel more like a vault than a sanctuary. Your room shouldn't be a constant reminder of your bling collection. Keeping your jewelry clean and organized can feel like a never-ending task!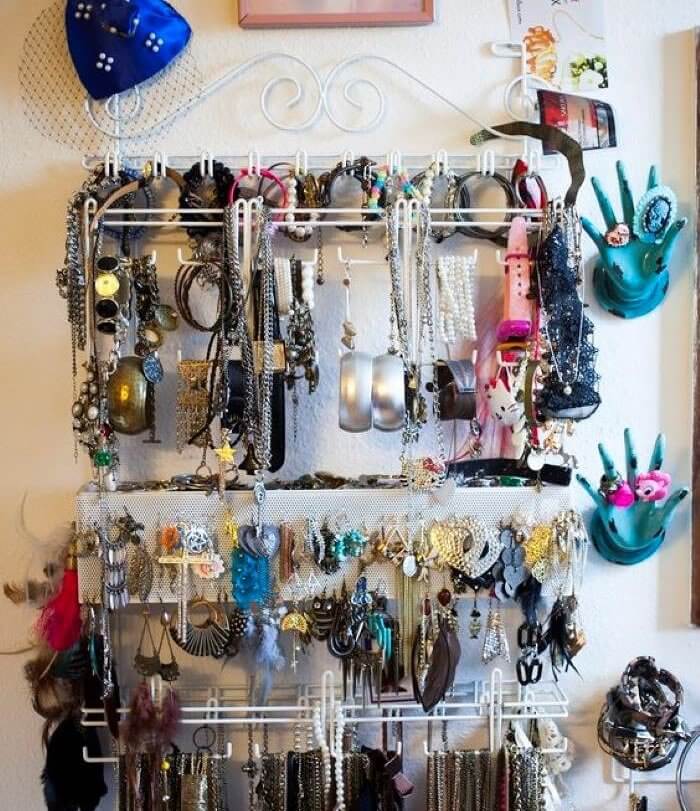 It's like signing up for a part-time job as a jewelry caretaker. If you're ready to declutter and create a more tranquil environment in your bedroom, consider choosing a few key pieces to showcase!
Perfection Is Overrated!
While it's essential to have cohesive decor in your bedroom, going overboard with an excessively matching bedroom set can make your space feel more like a showroom than a personal retreat. It's like trying to create a bedroom replica from a furniture catalog. When every piece of furniture, from your bed frame to your nightstands and dressers, matches perfectly, your room can lack personality and character. It's not very inspiring!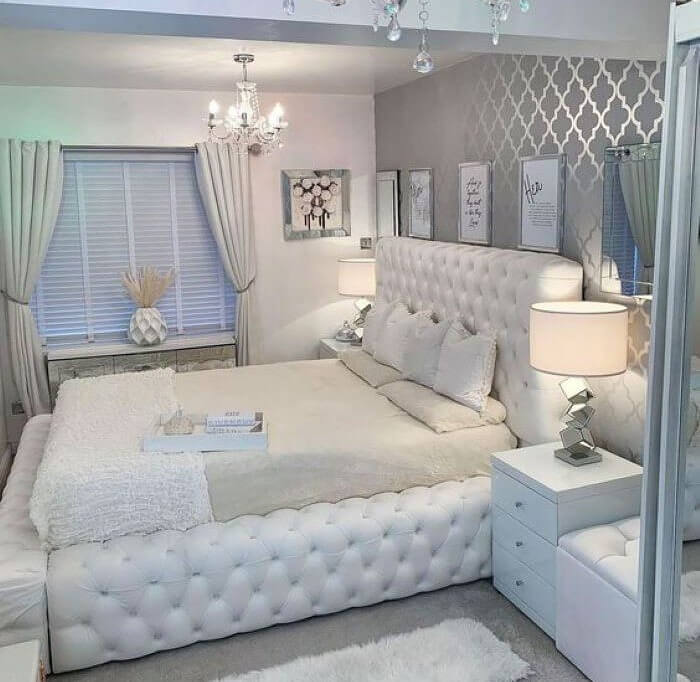 These matching sets often leave little room for creativity and personalization. It's as if you're living in a design straitjacket with no room for self-expression. Create a bedroom that feels more like you!
Too Many Scents Could Leave You Gasping for Air!
While it's lovely to have a pleasant scent in your bedroom, going overboard with excessive perfume bottles or scent diffusers can make your room feel more like a fragrance boutique. When your room is overwhelmed by an array of scents competing for attention, it can be challenging to relax and unwind. It's like entering a fragrance testing lab rather than a welcoming bedroom. And it's probably the reason you have a constant headache!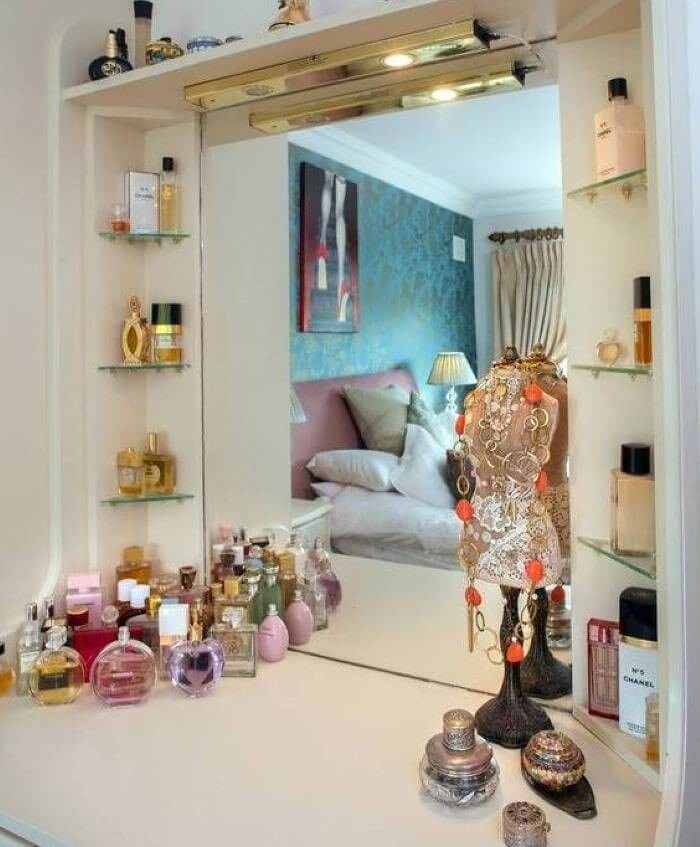 If you're ready to create a more serene atmosphere in your bedroom, consider using scents sparingly and opt for subtle, natural fragrances that enhance the ambiance without overwhelming it!
And You're Wondering Why You're Still Single!
While a cute stuffed animal or two can add charm to a bedroom, going overboard with excessive plush animal decor can turn your space into a zoo-themed nightmare. It's like trying to sleep in a stuffed animal store. When every corner of your room is decked with furry critters, it can feel less like a bedroom and more like a children's playroom. A menagerie of cuddly creatures can be overwhelming!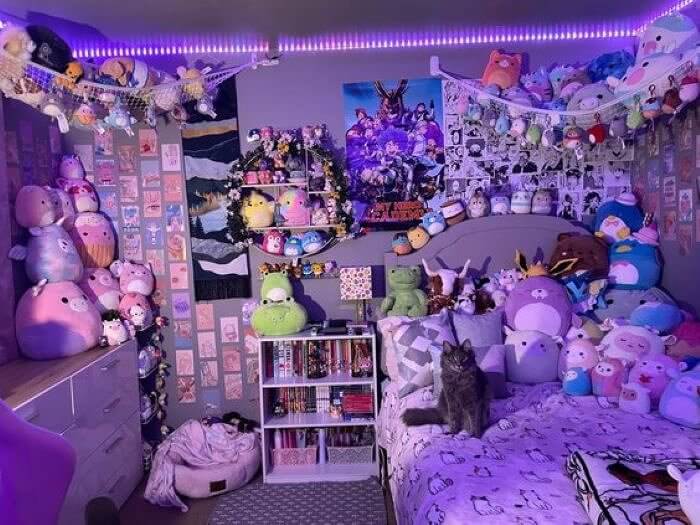 If you must include them, consider cutting your plush animal collection and limiting it to a few carefully chosen pieces that add a touch of cuteness without dominating the space!
You May As Well Embrace the Single Lifestyle if Your Room Looks Like This!
Novelty or theme bedding sets can be fun, but going overboard with these designs can turn your bedroom into a cartoon-themed fantasyland. It's like trying to sleep in a theme park. When your bed is covered with quirky designs, creating a sophisticated and calming atmosphere can be challenging. Your bedroom should provide a sense of serenity, not resemble a carnival ride. Excessive novelty bedding sets can make your space feel like a kid's playroom!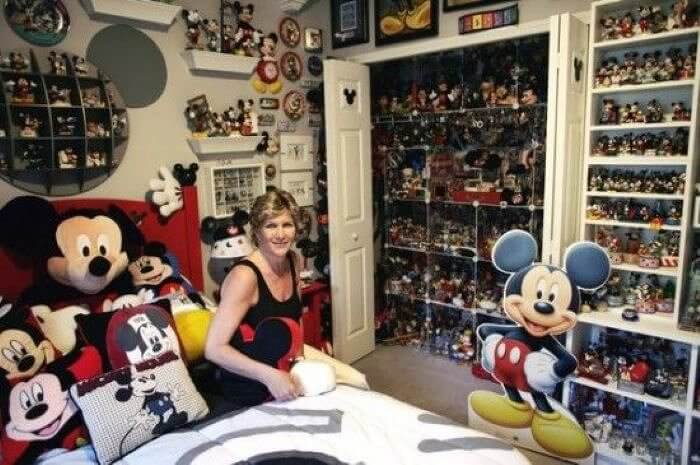 These bedding sets can quickly become outdated, leaving you with a bedroom that feels stuck in the past. It's as if you're living in a time capsule of your former interests!
Are You Stuck in the Dark Ages?
While tapestries can add a touch of artistic flair to your bedroom, going overboard with excessive tapestry wall hangings can make your space feel like a medieval castle. It's like trying to sleep in the middle of a Renaissance fair. When every inch of your walls is covered with tapestries, your room can become visually overwhelming, and the designs can create a sense of clutter. It's not the Middle Ages!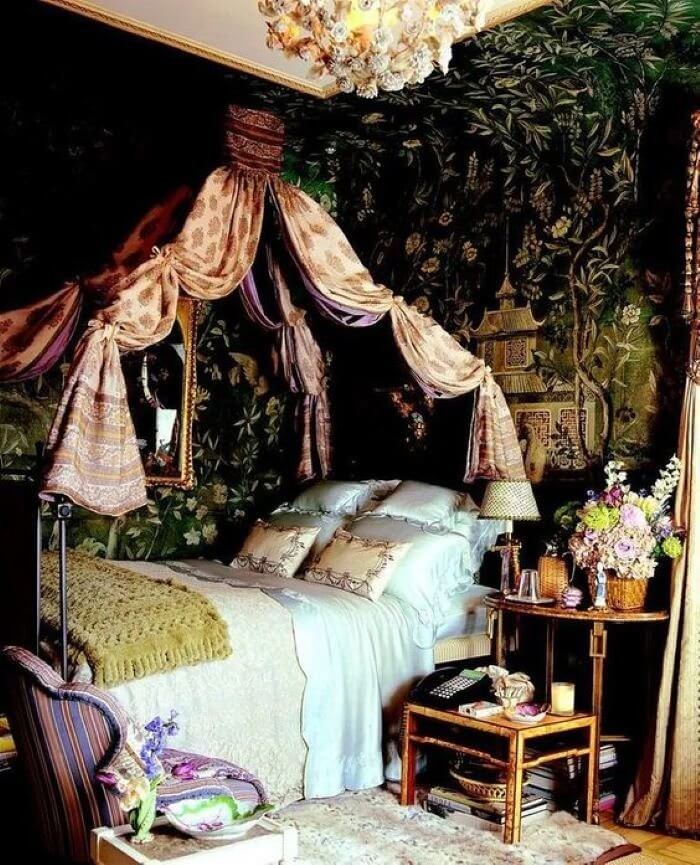 These tapestries can also collect dust and allergens, which can be challenging to maintain and keep clean. It's as if you've invited a never-ending dust and dirt party!
Leave Lionel Messi on the Soccer Pitch Where He Belongs!
Decorating your bedroom with posters of your favorite celebrities or icons can quickly cross the line from admiration to obsession. It's like creating a shrine to your idols that's more suitable for a devoted fan club headquarters than a bedroom. When every wall is plastered with life-size images of famous figures, your room can feel more like a celebrity museum than a personal sanctuary. Leave some room for your own personality!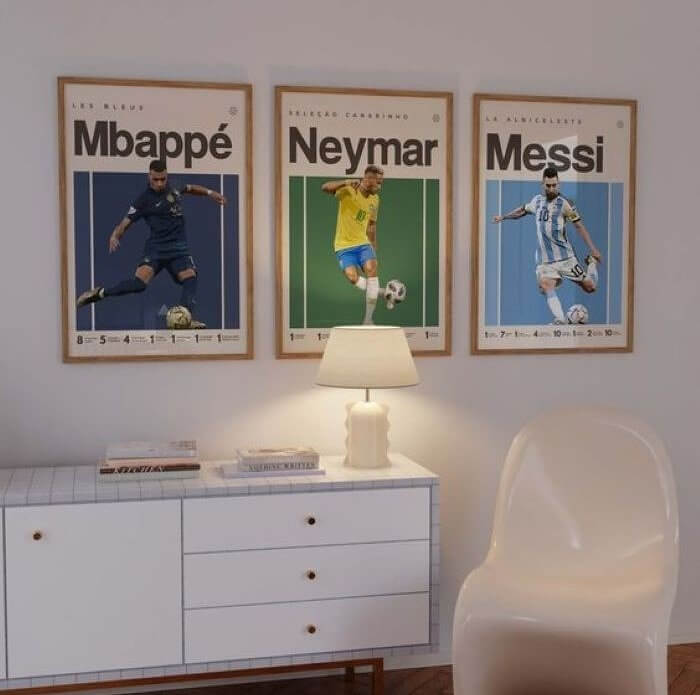 They make it challenging to focus on anything else in the room, as the famous faces constantly catch your attention. Your idols are always watching, and it can feel unsettling!
Do You Really Still Want to Be an Astronaut?
While glowing stars and planet ceiling stickers may seem like a clever addition, overdoing them can turn your bedroom into a space-themed childhood fantasy. It's like trying to sleep under the night sky at a planetarium every night. When your ceiling is covered with excessive stickers, it can create a sense of visual clutter and overwhelm your bedroom's ambiance. It's time to move on from your childhood dreams of space travel!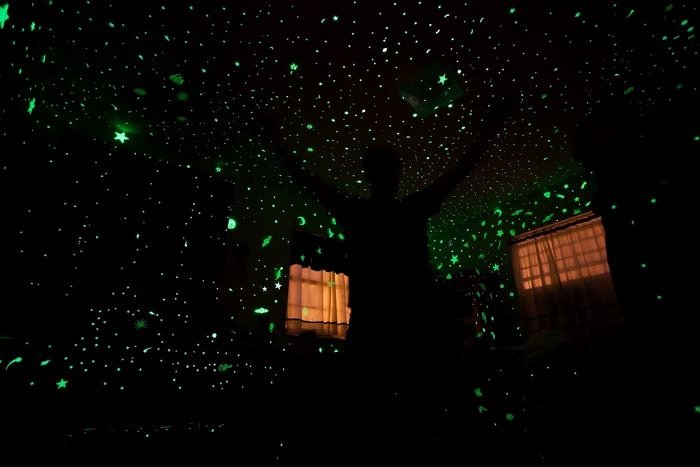 These stickers can also lose their glow over time, leaving your ceiling with dimly lit stars that no longer create the desired effect. Consider using these stickers sparingly!
Don't Be Left in the Cold!
Sparse bedding is like trying to sleep in a hotel room that forgot to provide you with all the comforts of home. When your bed lacks the proper layers and elements, it can create an incomplete and uninviting atmosphere. Your bedroom should be a cozy haven, not a place that leaves you feeling exposed and chilly. You will have a restless sleep if you don't have enough layers to keep you warm!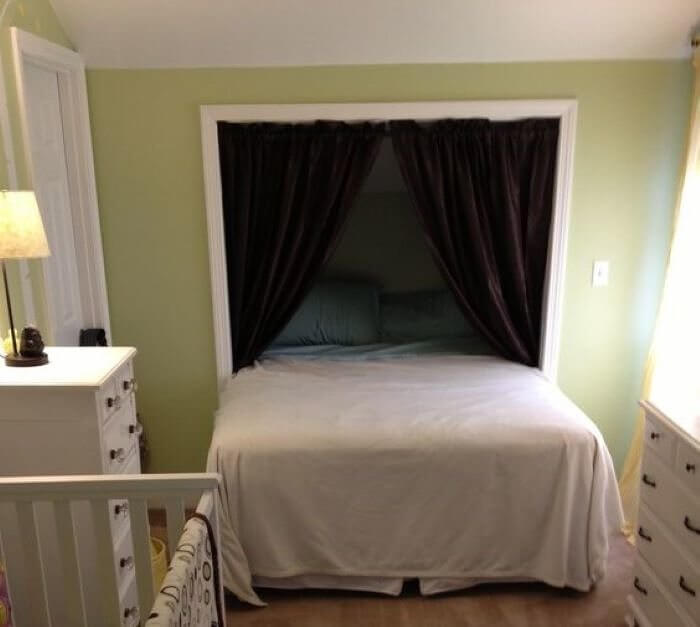 You'll be left shivering and sleep-deprived. Consider adding essential elements like a comfortable mattress topper, cozy blankets, and a nice pillow that suits your size and shape!
Heavy Metal Can Be Quite Alarming!
Metal blinds are like the security system of window treatments, offering durability and light control but often lacking in warmth and coziness. When your bedroom windows are adorned with metal blinds, it can create a stark and industrial feel in contrast to the soothing atmosphere you desire in a bedroom. Additionally, they may not provide the best insulation, potentially allowing drafts to enter and making your room less energy-efficient!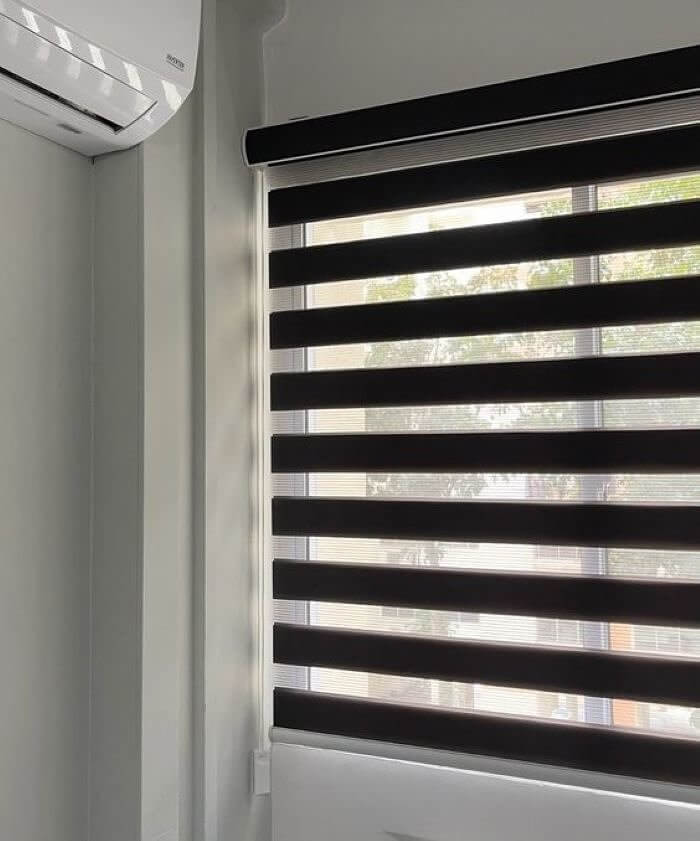 If you want to soften the look and feel of your bedroom while maintaining light control and privacy, consider layering your metal blinds with curtains or drapes made from softer fabrics!
Less Is More When It Comes to This Luxury Material!
While velvet is a luxurious and inviting fabric, overusing it in your bedroom decor can have unintended consequences. It's like trying to create a lavish palace but ending up with a room that feels more like a sensory overload. When velvet textures dominate your bedroom, it can create an environment that is more garish than relaxing. Your bedroom should be a place of tranquility and comfort, not an over-the-top showcase of luxury!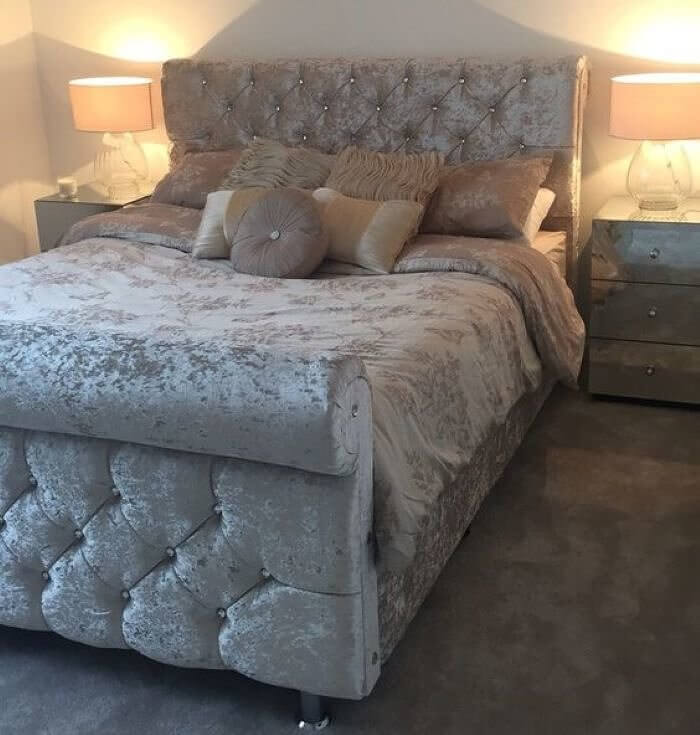 Another drawback of excessive velvet is that it can make your room feel dark and heavy, especially if you've chosen dark-colored velvet upholstery or drapes!
Do Not Compromise When It Comes to Curtains!
Ill-fitting drapery can have a detrimental effect on the overall look and feel of your bedroom. It's like trying to wear clothes that don't fit properly; they can make you feel uncomfortable and self-conscious. When your drapes are too long and puddle on the floor or too short and leave an awkward gap, it can create a visual distraction and disrupt the room's aesthetic. Your bedroom shouldn't appear unkempt due to poorly fitted drapery!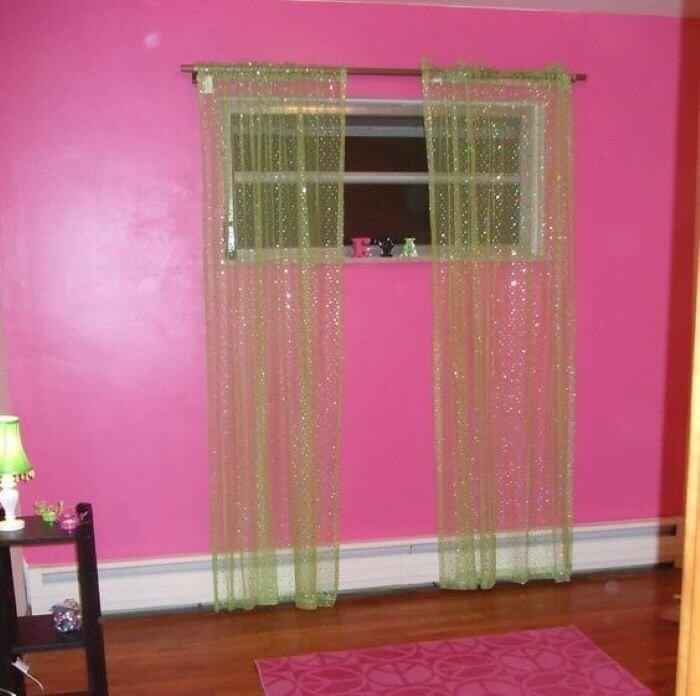 Furthermore, ill-fitting drapery may not effectively block out light or provide the privacy you desire in a bedroom. It can affect your quality of sleep and compromise your sense of security and comfort!
A Badly Lit Bedroom Can Be Depressing!
Poor lighting in your bedroom can significantly impact its functionality and ambiance. It's like trying to navigate through a dark forest with no flashlight; it can leave you feeling lost and uneasy. When your bedroom lacks adequate lighting, it can create a gloomy and unwelcoming atmosphere, making it difficult to perform everyday tasks and diminishing the room's overall appeal. Insufficient lighting can also strain your eyes when reading or working!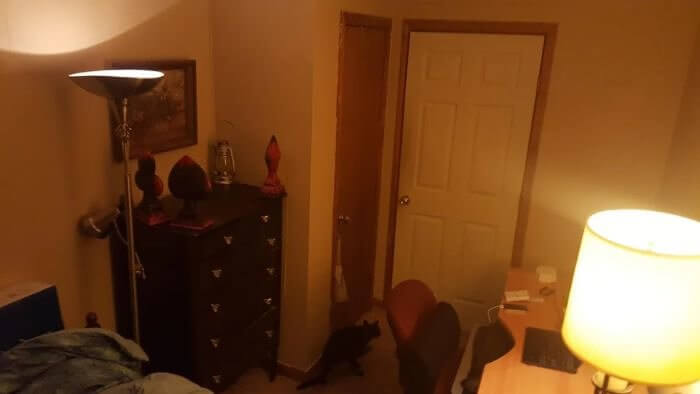 To improve the lighting in your bedroom, consider a layered approach. A well-balanced combination of lighting types can transform your bedroom into a more inviting and functional space, enhancing both its aesthetics and practicality!
Have You Ever Felt Like Something Is Missing?
Not having a headboard in your bedroom can sometimes leave your space feeling incomplete or lacking a focal point. It's like trying to create a room without a centerpiece; your bedroom can lack a sense of balance and visual appeal. A headboard serves not only as a decorative element but also as a functional one, providing a visual anchor for your bed and framing the space. It just looks complete!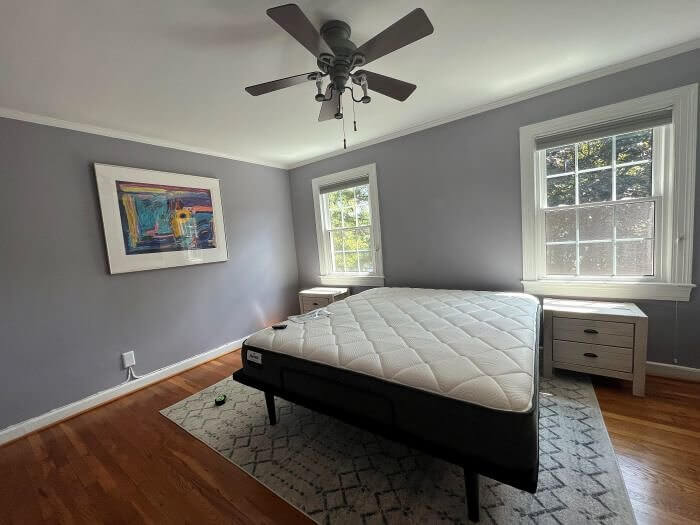 Without a headboard, your bedroom might appear less put-together and may lack a sense of design cohesion. It adds texture, color, or patterns to your room through your choice of headboard style!
Are You Climbing Over Unnecessary Furniture to Get to Bed?
Having too much furniture in your bedroom can lead to a cramped and cluttered space that feels overwhelming and disorganized. It's like trying to navigate a maze of furniture when all you want is a peaceful retreat. Excessive furniture can disrupt the flow and functionality of your bedroom, making it challenging to move around and enjoy the space. It can also make your bedroom feel smaller than it actually is!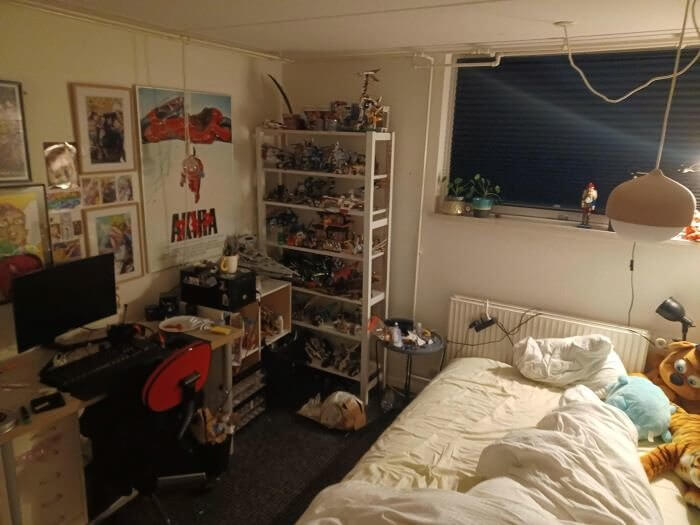 To remedy this situation, consider decluttering and simplifying your bedroom by removing unnecessary pieces of furniture. Prioritize the essential items like the bed, nightstands, and dresser, and work from there!
Let the Natural Light Shine!
Furniture that blocks natural light in your bedroom can be a significant design flaw. It's like having permanent blackout curtains even when you want to let the sunshine in. When your furniture obstructs windows or light sources, it can make your bedroom feel dark, cramped, and less inviting. The lack of natural light can affect your mood and overall well-being and make it challenging to perform tasks like reading or getting ready in the morning!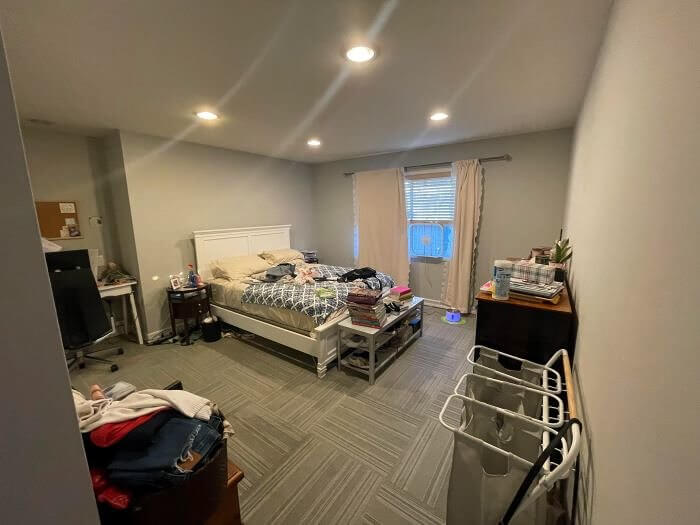 Move bulky items away from windows or choose furniture with a more open and airy design. You can also opt for sheer or light-filtering window treatments that provide privacy without completely blocking sunlight!
You Have to Keep the Clutter Somewhere!
Inadequate storage solutions in your bedroom can lead to clutter and disorganization, which can significantly impact the overall look and feel of your space. When your bedroom lacks sufficient storage options, your clothes, shoes, and personal items may end up scattered and disarrayed, creating an environment that feels chaotic and uninviting. One practical solution to this problem is to utilize under-bed storage. Consider built-in closets or optimize your existing closet space!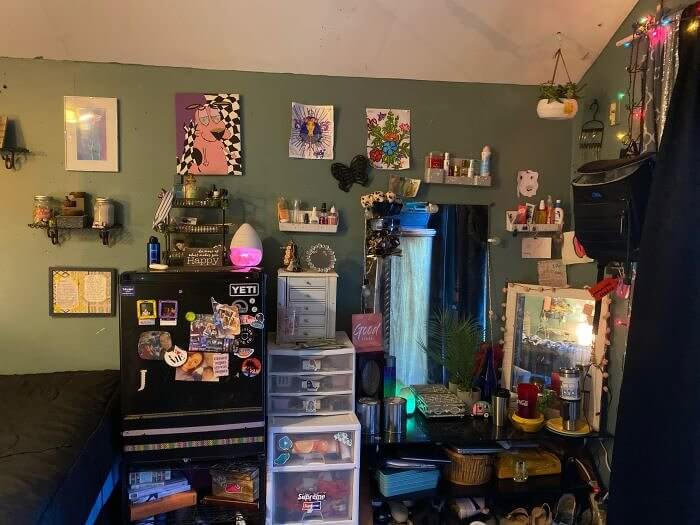 These storage solutions can transform your bedroom into a more organized, clutter-free, and visually appealing space. It will create an environment that promotes relaxation and tranquility, making your bedroom a true sanctuary!
Blank Is Boring!
Leaving your bedroom walls unfinished or bare can result in a sterile and incomplete space. It just lacks personality and warmth. Walls in a bedroom should contribute to the overall ambiance and aesthetics, creating a welcoming and visually pleasing environment. Consider adding artwork or decor to your bedroom walls to address this issue. Art pieces, framed photos, or decorative mirrors can instantly elevate the visual appeal of your bedroom and make it feel more personalized!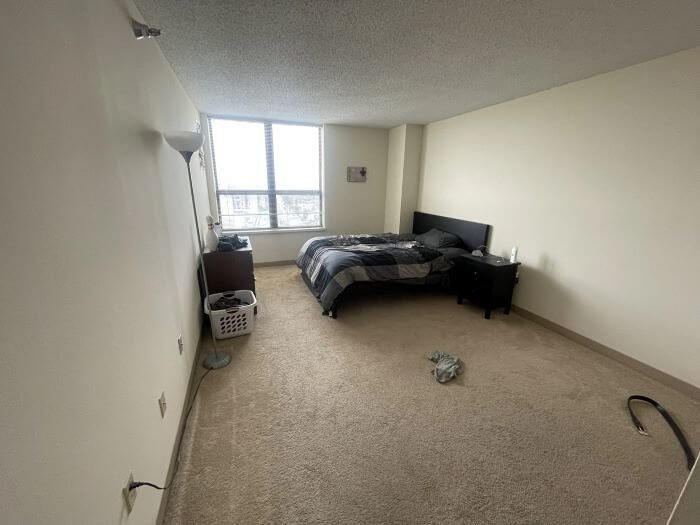 These elements provide character and style, giving your space a sense of identity and uniqueness. Selecting the right wall decor allows you to infuse your personal taste into the project!
You Shouldn't Compromise When It Comes to Quality!
Low-quality, flat-pile rugs in your bedroom can negatively impact the space's aesthetics and comfort. It's like having a welcome mat instead of a luxurious rug under your feet. When your bedroom rug lacks quality and depth, it can diminish the overall ambiance you want to create. Low-quality, flat-pile rugs often lack the plushness and softness of high-quality rugs, making them less comfortable to walk on and less inviting to sit or lay on!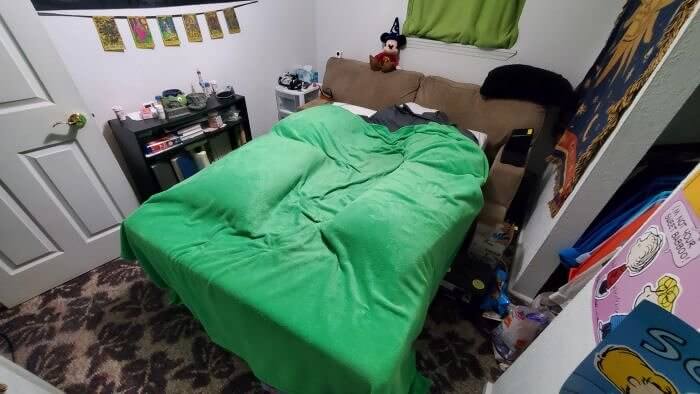 Additionally, these rugs can wear out quickly, losing their color and texture over time. It's as if your bedroom floor has become a hard, uninviting surface all of a sudden!
Does Your Bedding Match Your Drapes? In the Bedroom, I Mean!
Mismatched bedding and drapes can make your bedroom appear disjointed and unfinished. Consider coordinating your bedding with your window treatments to create a more polished look in your bedroom. Choosing bedding and drapes that complement each other in terms of color, pattern, or texture can create a cohesive and harmonious design scheme. Ensure your bedding and drapes work together. It adds a sense of completeness and sophistication to your bedroom!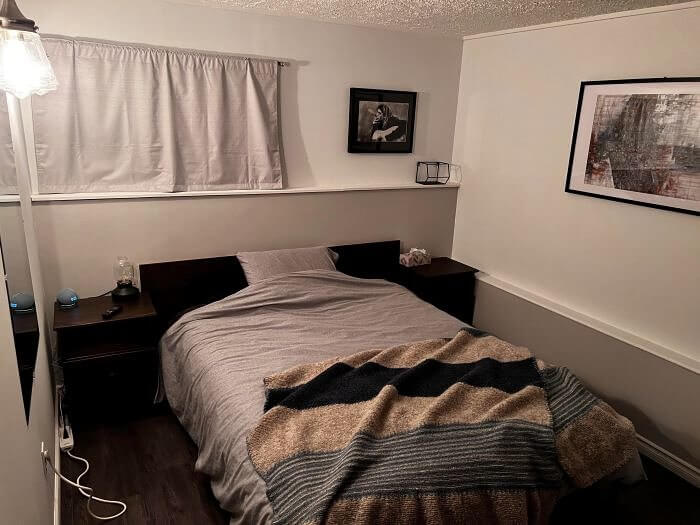 Whether you prefer a serene monochromatic palette or a bold pattern mix, together, they can significantly enhance the overall aesthetics of your space. You will then achieve a more balanced and visually pleasing environment!
Are You Not Tired of Your Reflection?
While mirrored furniture can add a touch of glamour and elegance to your bedroom, using it excessively can create a disjointed and overwhelming effect. It's like living in a room filled with endless reflections, which can be visually exhausting. To maintain a more balanced and sophisticated look in your bedroom, limit the use of mirrored furniture to a few key pieces. Selecting one or two statement items won't overload the space!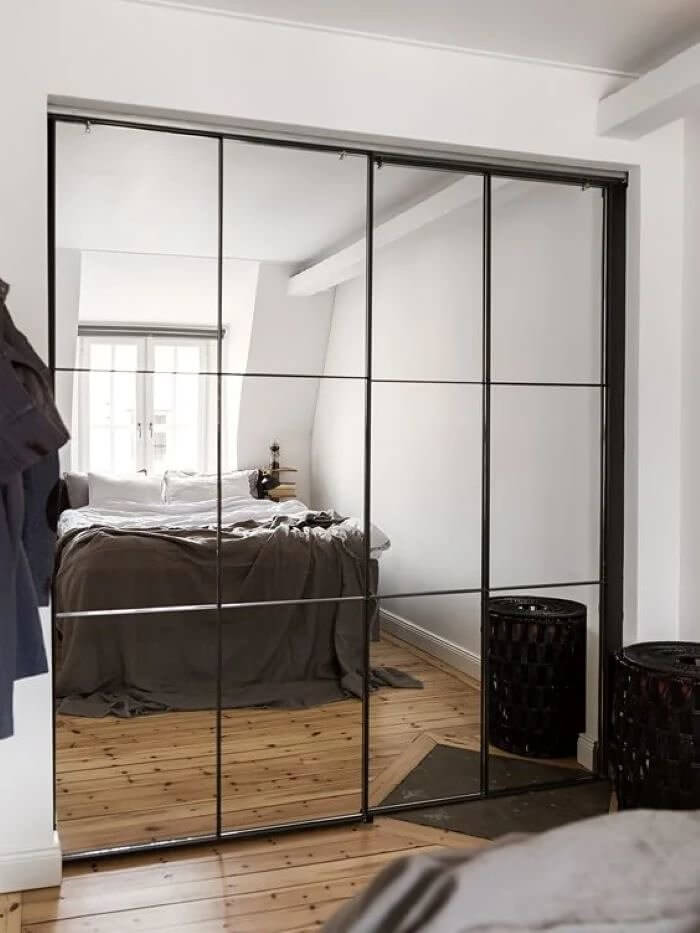 This approach ensures that the mirrored elements enhance the room's aesthetics rather than dominate it. That will create a more visually appealing and comfortable environment for everyone!
It's Time to Clean Up the Clutter!
Nightstands often serve as convenient storage spaces for essential items like books, lamps, and personal belongings. However, overloading them with clutter can create a disorganized and visually chaotic look in your bedroom. It's like trying to find serenity in a sea of clutter. To maintain a more visually appealing atmosphere in your bedroom, make an effort to declutter and simplify your nightstands. Consider using decorative trays or organizers to keep essentials tidy and accessible!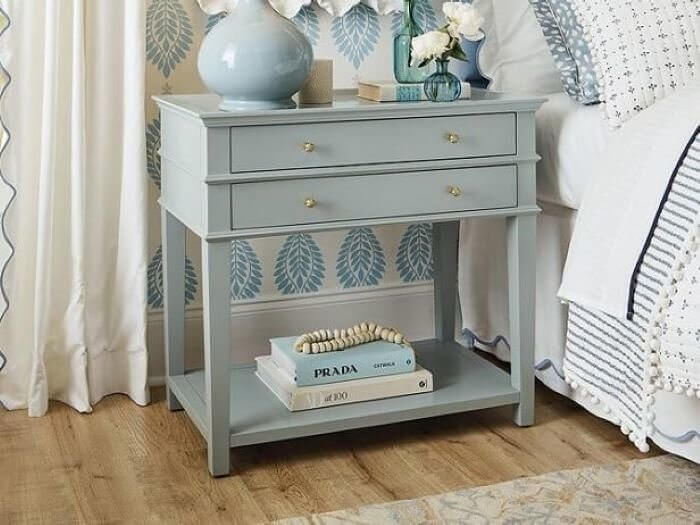 This not only enhances the functionality of your nightstands but also contributes to a more relaxed and organized bedroom environment. And don't forget to tidy up any loose wires!