Upgrades have long been a special attraction for car enthusiasts. Whether it's the promise of enhanced performance, a touch of personal style, or an upgrade to comfort and convenience, car modifications and enhancements are a source of fascination for many! However, while some upgrades can genuinely enhance your driving experience, others may leave your car looking like it was transported back in time! These flashy add-ons may do little more than make your car look outdated. From chrome wheels to massive aftermarket speakers, we'll explore the world of automotive upgrades that often miss the mark!
It's Time to Tone Things Down!
Shiny chrome wheels have a place in the car industry with their dazzling appeal, but when it comes to performance, it's like putting a fancy hat on a turtle. All that extra bling won't make your car go any faster, more agile, or better at handling corners. Chrome wheels might have been the rage back in the day, but nowadays, they can make your car look a bit tacky and dated!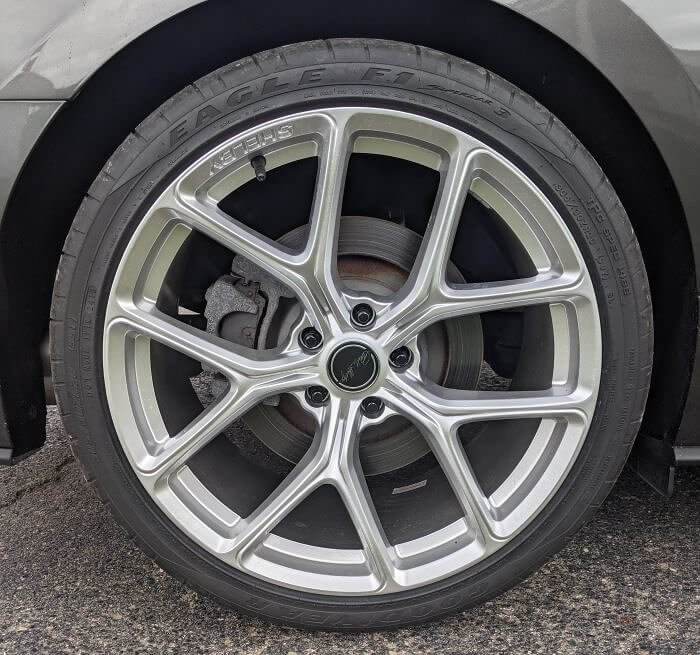 If you're after improved performance, consider investing in upgrades that matter, like a better suspension, brake system, or engine tune-up. Chrome wheels won't do much to keep your car up to speed!
Turn Down the Noise!
Let's talk about the potential ear-popping pitfalls of those massive aftermarket speakers. While they can make your car thump and vibrate like a nightclub, there is a downside to all that noise. Blasting your tunes at such levels can leave you with a ringing in your ears that will make you question your life choices. It might seem like a great idea, but the consequences can be rather unpleasant!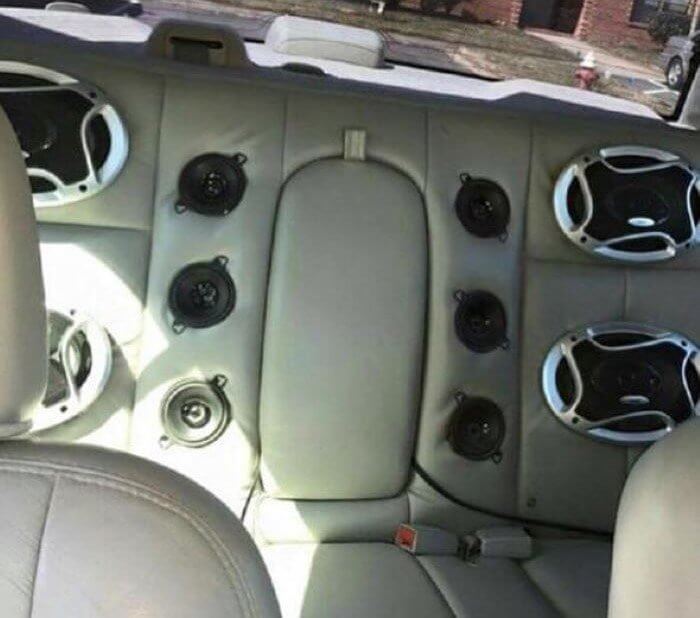 In the pursuit of the perfect car audio experience, remember that your hearing is precious. Instead of going overboard with the speaker size, invest in a quality sound system with an adjustable EQ!
Stop Trying so Hard!
Neon lights under your car might have been all the rage in the Fast and Furious era, but they can quickly make your car look like it's trying too hard. They may give off a futuristic vibe but, instead, make your car seem like a relic from the past. If you're aiming for a sleek and contemporary appearance, consider more subtle lighting options or focus on other stylish upgrades that won't scream "retro!"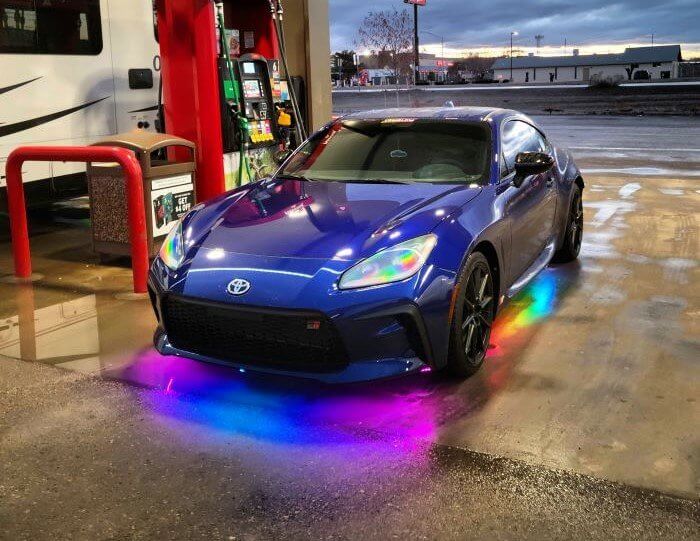 Try the "less is more" approach. After all, your car deserves to stand out for its performance and design, not just its ability to light up the night like a UFO landing!
There's No Such Thing as Go-Faster Stripes!
Slapping a pair of bold racing stripes on your vehicle might make it seem like it's ready to break the sound barrier, but in reality, it's still the same car underneath. They won't magically boost your car's speed. It's a bit like putting a superhero cape on your pet; they might look heroic, but they can't fly. If you're truly seeking improved performance, there are better ways to go about it!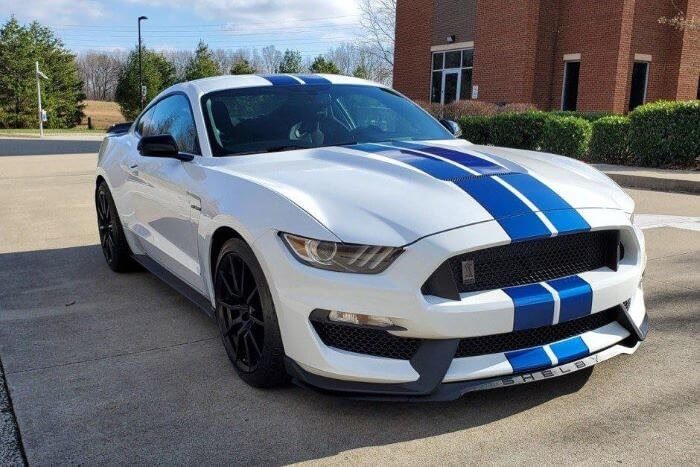 So, while racing stripes can add a dash of style, upgrading your car's engine, transmission, or suspension system will have a more significant impact on speed and handling than a simple cosmetic change!
Who Do You Think You're Fooling?
Fake hood scoops are like the automotive equivalent of a mirage. These phony air intakes might trick the eye into thinking your car is packing some serious power, but in reality, they are just for show. It's like attaching wings to your bicycle and hoping it will fly—it is a nice touch, but it won't get off the ground! You know they won't actually improve your vehicle's performance, right?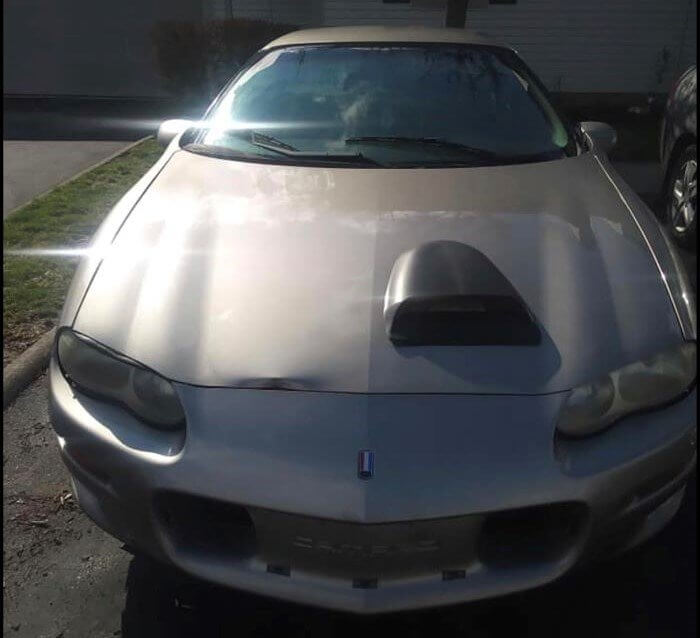 So, while fake hood scoops can be a tempting styling choice, remember that they're more about appearance than action, and your car might end up feeling a bit hoodwinked!
When the Bark Is Bigger Than the Bite!
Engine sound enhancers promise to make your car roar like a lion, even if it's just a kitten under the hood. These devices can amplify your engine's growl, but they won't turn your sedan into a muscle car overnight. It's like using a megaphone to talk to your pet goldfish—sure, it's louder, but you're still just talking to a fish. Remember, your car's performance remains the same, no matter how loud it purrs!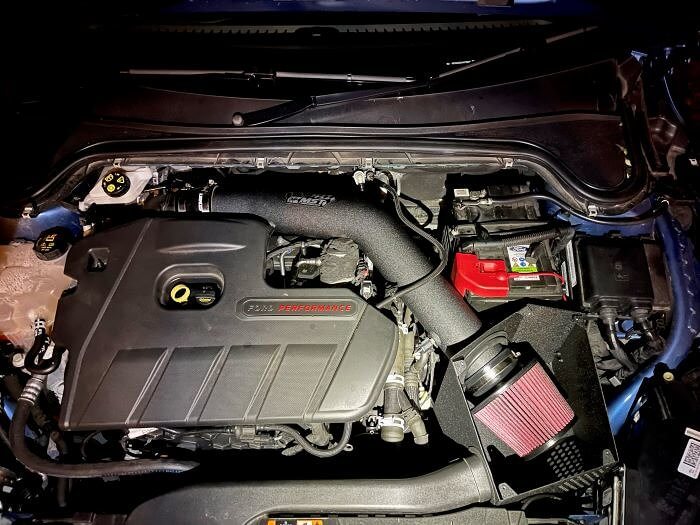 Engine sound enhancers are designed to add some excitement to your driving experience, but they won't give your car the performance to match the soundtrack. You need an engine upgrade for that!
Trying Too Hard to Be Noticed!
While loud exhaust systems can make your car's presence known from miles away, they can also be a source of noise pollution that annoys your neighbors and fellow drivers. It's like having a neighbor who throws loud parties every weekend—fun for them but not so great for everyone else. Loud exhaust systems might make you feel like you're living life in the fast lane, but you should be considerate of others!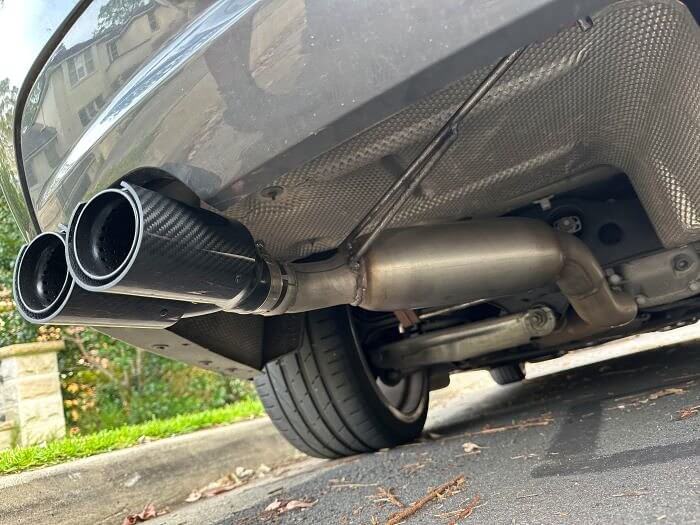 So, while a throaty exhaust can be thrilling, it's wise to strike a balance between enjoying your ride and being mindful of the peace and quiet that others expect!
Keeping It Real!
Now, let us dive into the world of body kits. These cosmetic upgrades may give your car a sportier appearance, but they are not fooling anyone into thinking you're driving a supercar. It's like putting on a Halloween costume and expecting everyone to believe you're a real ghost! Body kits can add a touch of flair to your car's aesthetics, but they won't change its fundamental performance or capabilities!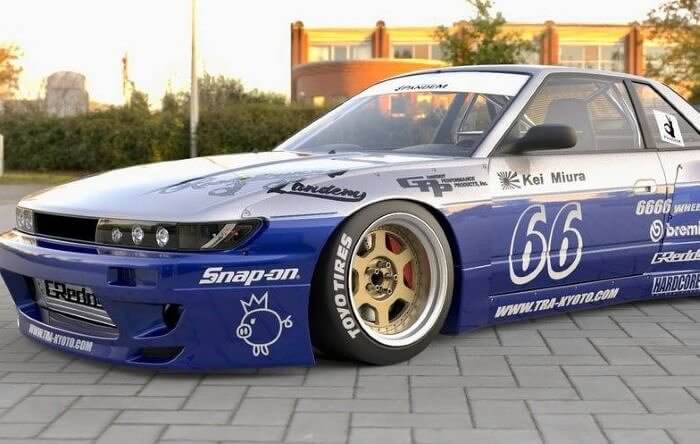 So, while body kits can be a fun way to give your car a new look, don't expect to pull the wool over anyone's eyes when it comes to performance!
A Real Drag!
Let us delve into the world of massive spoilers and their unintended consequences. While these attention-grabbing aerodynamic add-ons might look like they could push your car to the limit, they can also create drag, slowing you down on the road. It's like wearing a parachute while you're trying to run a marathon; it might seem like a good idea for added speed, but in reality, it's holding you back!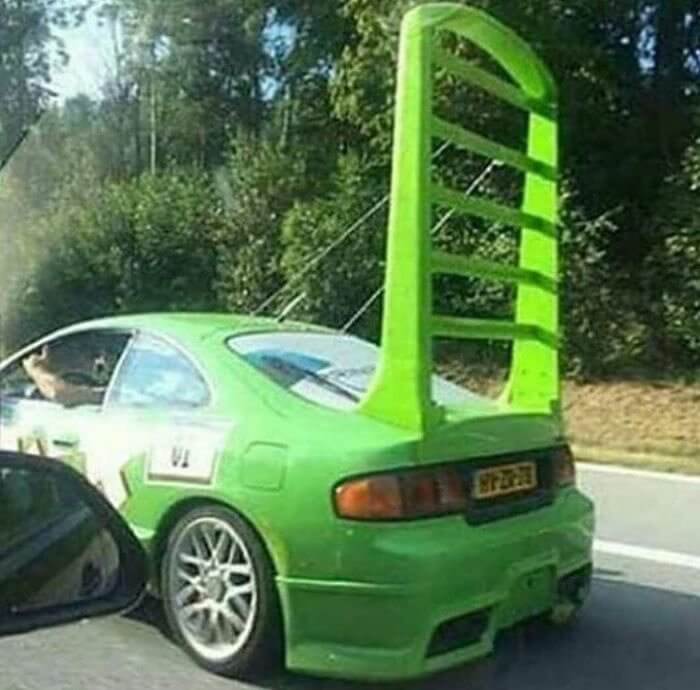 Huge spoilers can indeed provide extra downforce, which is beneficial for high-speed racing cars. However, on the average commuter vehicle, they can often do more harm than good by increasing air resistance!
Don't Limit Your Options Down the Road!
While a unique and eye - catching paint job on your car can be a head - turner, it can also be expensive. Custom paint jobs often come with a hefty price tag, and the truth is, they may not add as much value to your vehicle as you would hope. It's like getting a tattoo of your favorite band's logo—it's a personal expression, but not everyone will appreciate it!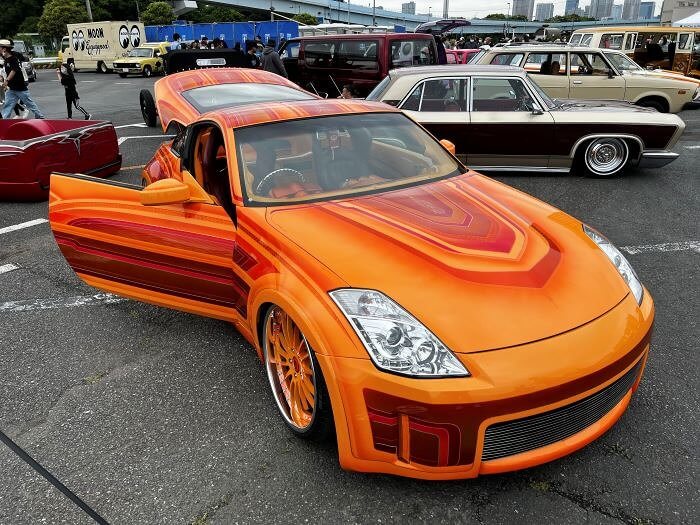 So, while a custom paint job can be a fun way to express your personality, be mindful of the investment and consider its potential impact on your car's future worth!
Air Quality Concerns in Your Vehicle!
Let us clear the air on the topic of expensive air freshener systems in cars. While they promise to create a fragrant oasis inside your vehicle, these high-end gizmos often fall short when it comes to improving the actual quality of the air you breathe. It's like buying a fancy bouquet of flowers to mask a musty room - it might smell nice, but the underlying issue remains untouched!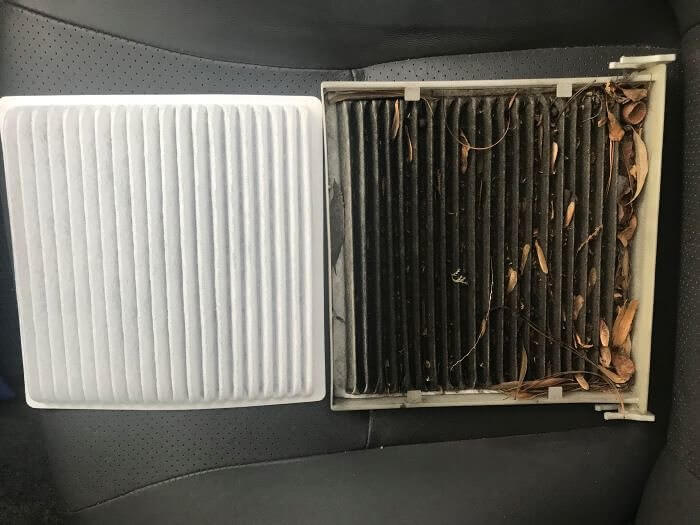 If you want to enhance cabin air quality, investing in a high-quality cabin air filter or an air purifier designed for cars is better. These options can actually help reduce airborne particles!
A Luxury Feature That May Be Unnecessary!
While a heated steering wheel might seem like the epitome of automotive luxury, for many, it's simply unnecessary. It's like wearing a heavy winter coat in the middle of summer - sure, it's comfy, but you're likely to break a sweat. Heated steering wheels can be a delightful addition, especially in colder climates. However, for those who live in milder or warmer regions, they may rarely come into play!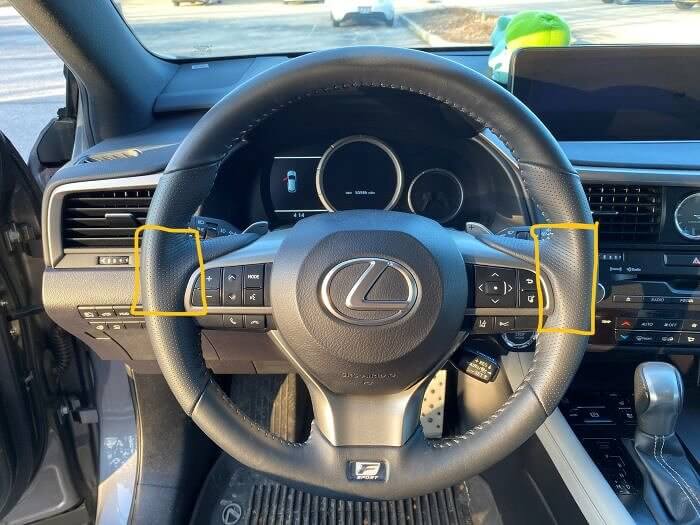 While a heated steering wheel can be a toasty treat on a chilly morning, it might leave you wondering if it was worth the investment when you're driving in the summer heat!
Using Premium Won't Boost Your Car's Power!
Let's explore the myth of using premium gas in a car designed for regular fuel. It's a common misconception that filling up with the high-octane stuff will magically turn your car into a speed demon. In reality, if your vehicle's manufacturer recommends regular gas, using premium won't yield any noticeable benefits. So, save your money and stick to what your car's manual recommends—it's a win-win for your wallet and your ride!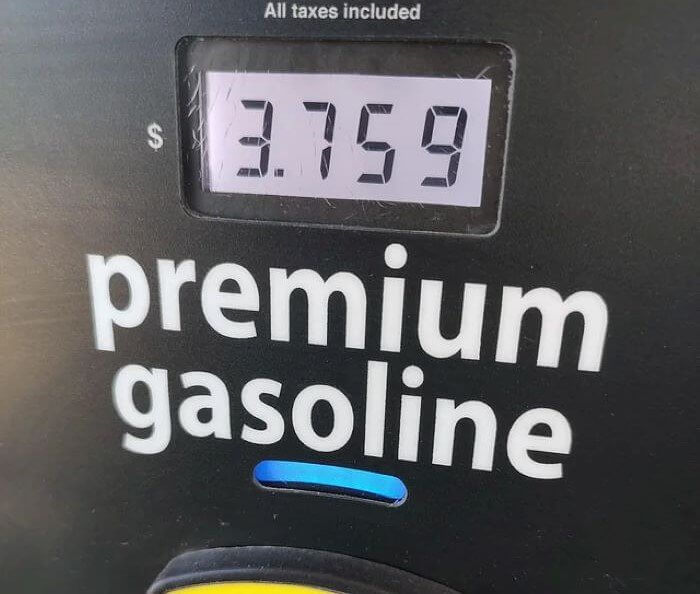 Premium gas has a higher octane rating, which is beneficial for high-performance engines. However, if your car is designed to run on regular gas, it's optimized for that specific fuel!
Is a Standard Charging Cable Good Enough?
While wireless charging pads may seem like the future, when it comes to reliability, a good old charging cable is often the better choice. One is straightforward and reliable, while the other can sometimes miss the mark. Standard charging cables have a solid track record for getting the job done without fail. They don't rely on finicky alignment or potential interference, making them a dependable choice for charging your devices while driving!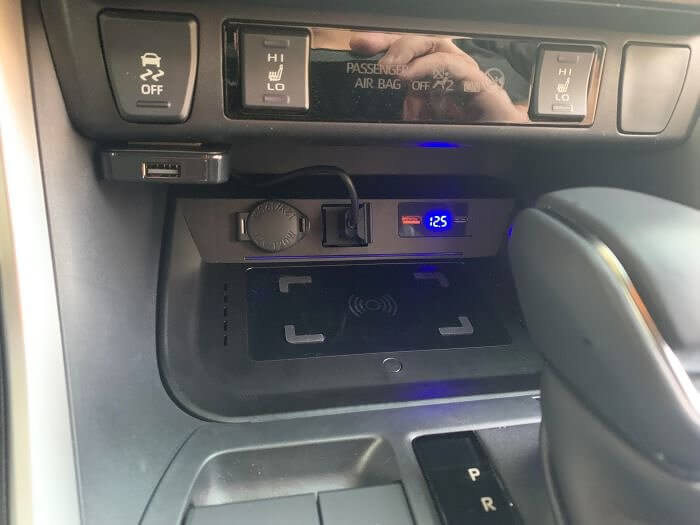 Wireless charging pads can sometimes be temperamental, requiring precise placement and being more susceptible to interference, leading to slower charging or even interruptions. It's hard to beat simplicity!
An Extra Layer of Risk and Repair Expenses!
On the topic of sunroofs, these large openings in your car's ceiling can be a breath of fresh air, but they come with both pros and cons. They offer a unique open - air driving experience, allowing you to enjoy the sun and fresh air without going full convertible. However, they can also be a source of potential headaches, especially when it comes to maintenance, safety, and potential leaks!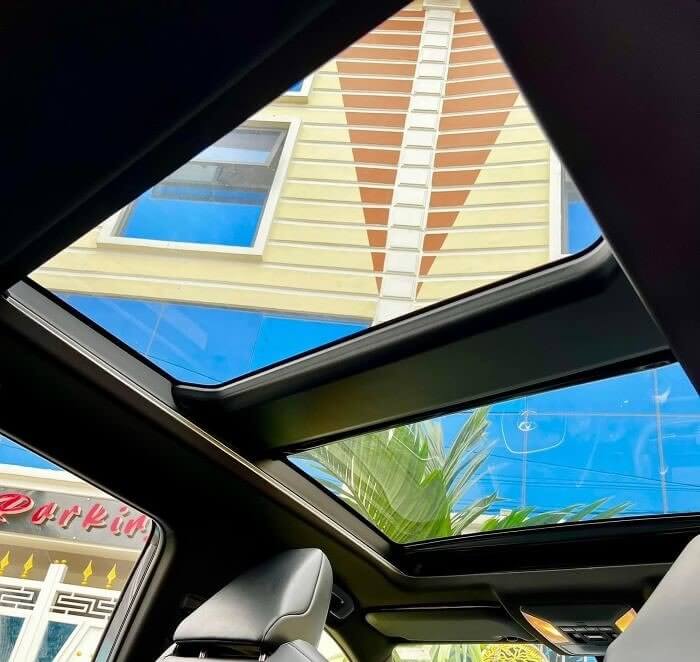 So, while sunroofs bring a taste of the outdoors to your daily commute, it's crucial to weigh the benefits against the potential drawbacks before opting for this feature!
A Smarter Way to Drive!
Let's explore the world of smartphone integration in cars, a feature that has become increasingly common in modern vehicles. Smartphone integration is like having a personal digital assistant on the road, seamlessly connecting your phone and your car's infotainment system. It allows you to access navigation, music, calls, and more without taking your eyes off the road or your hands off the wheel. It's a safe way to use your phone while driving!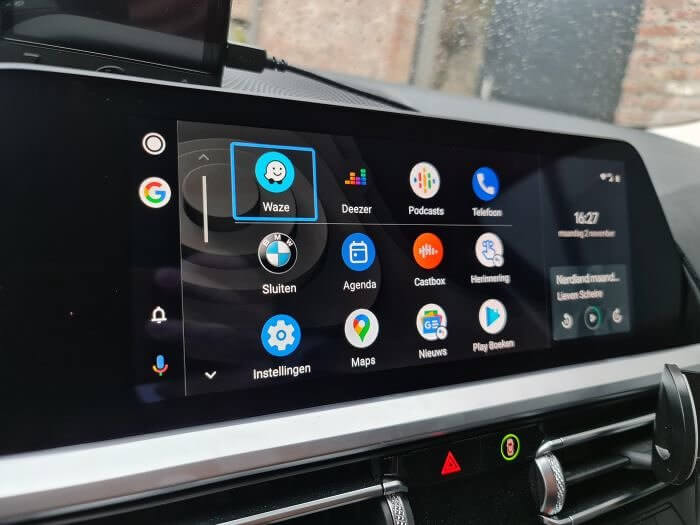 You can make hands-free calls, send voice-activated texts, and get turn-by-turn directions, all while keeping your attention where it belongs—on your driving. It's a smarter, safer driving experience!
When A Facelift Goes Wrong!
Custom grilles can be especially appealing if you're looking to refresh the look of an older car or add a unique touch to your ride. On the flip side, it's essential to be mindful of local regulations and safety standards when selecting a custom grille. Some designs may obstruct airflow, potentially affecting the car's cooling system and leading to overheating. Additionally, certain custom grilles might not be street-legal in some areas!
So, while custom grilles can be a great way to give your car a personalized touch, always consider the practical implications and potential consequences before making the change!
Premium Floor Mats Vs. More Affordable Options
While premium floor mats may have a luxurious price tag and an aura of sophistication, it's important to recognize that they won't necessarily outperform more affordable options. In the world of floor mats, it's more about functionality and durability than just the brand or price. Premium floor mats may boast plush materials and fancy logos, but when it comes down to the nitty-gritty, their primary function is to protect your car's carpet!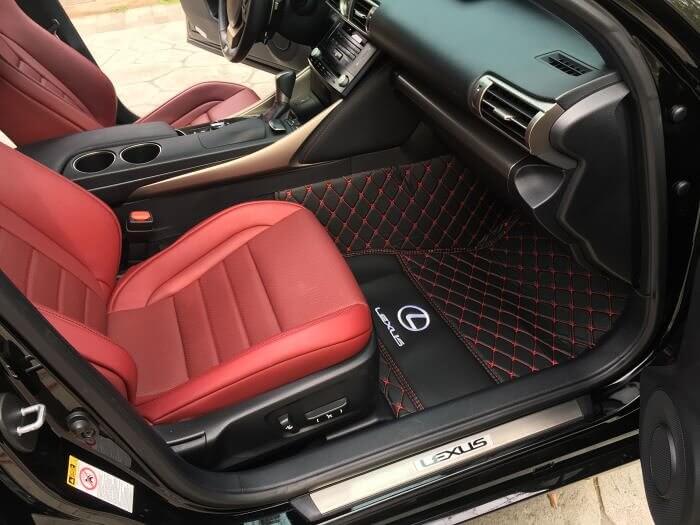 Many mid-range or even budget-friendly floor mats can be just as effective. So, before you splurge on high-end mats, think about what matters most to you—style or practicality!
Some Drivers Prefer a More Traditional Option!
Digital rearview mirrors offer the advantage of a wider field of vision, as they often use cameras positioned outside the car to provide an unobstructed view. They can be particularly beneficial when your car is loaded with passengers or cargo. On the flip side, digital rearview mirrors can be pricier to repair or replace if they get damaged, and their reliability may depend on the quality of the camera system and the screen!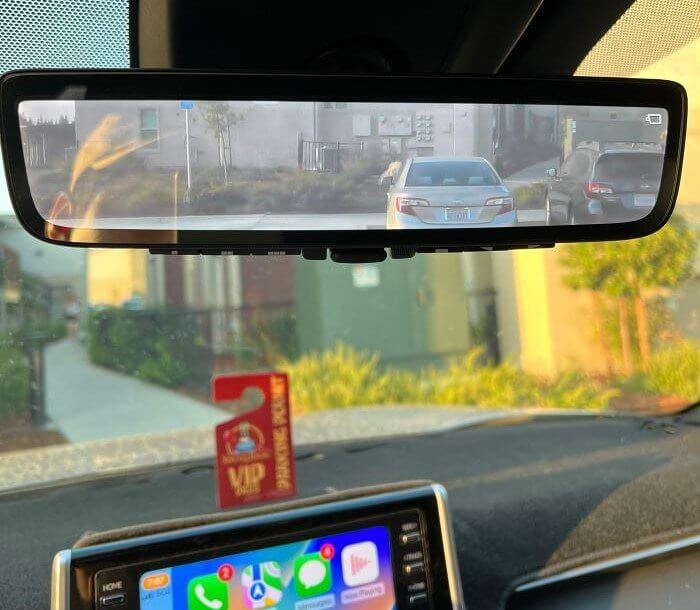 In contrast, traditional rearview mirrors are tried and true. They're simple, dependable, and cost-effective to replace or repair. However, they may have limitations in terms of their field of view!
Kids Have Their Own Devices These Days!
Are rear entertainment systems truly necessary, given that many passengers often have their own devices? Rear entertainment systems have traditionally been like a built-in source of entertainment for passengers during long car journeys. Still, with the prevalence of smartphones and tablets, their relevance is shifting. In today's digital age, most passengers, especially children, often come equipped with their own devices, loaded with games, movies, music and other entertainment options!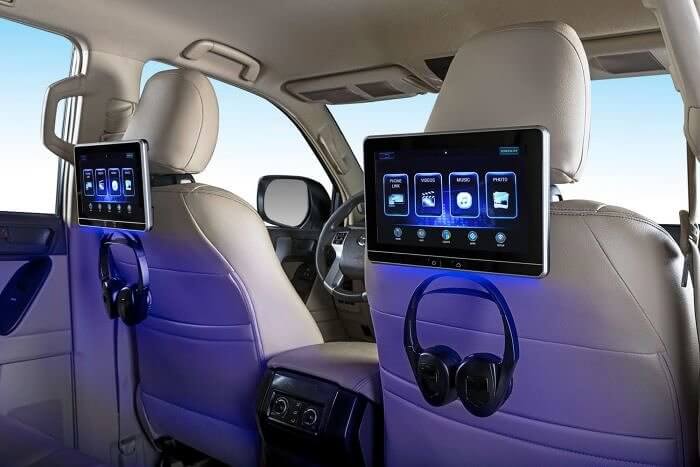 For young children, integrated screens can be a convenient way to keep them entertained. But if most of your passengers are adults with their own devices, a rear entertainment system may be less necessary!
A Pleasant Scent or Just Cheap Perfume?
While air fresheners promise to transform your vehicle's interior into a fragrant oasis, there's a catch. Many air fresheners can be overpowering and give off a scent that's reminiscent of cheap perfume. It's like trying to cover up a bad toilet smell with a bottle of cologne! One of the issues with traditional car air fresheners is that they tend to be one-size-fits-all solutions. They can be excessively potent!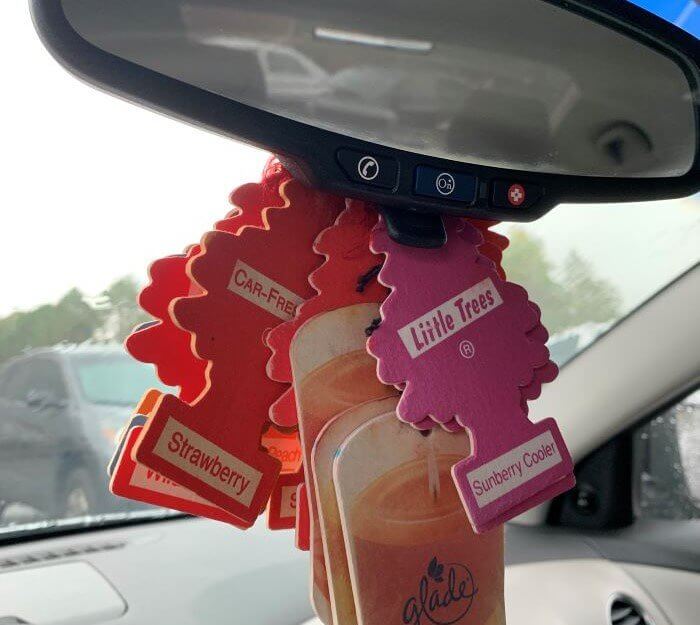 The key is to find a balanced air freshener that doesn't overwhelm your senses. Alternatively, some drivers prefer natural and less intrusive methods, like keeping the car's interior clean and well-ventilated!
Are Built-In GPS Systems Becoming Obsolete?
Let's navigate through the world of smartphone navigation apps and built-in GPS systems in cars. While built-in systems were once the go-to for getting from point A to point B, smartphone navigation apps have evolved to the point where they often surpass their built-in counterparts. One significant advantage of smartphone navigation apps is their real-time traffic data and updates. Apps provide users with the latest information on traffic jams, accidents, and road closures!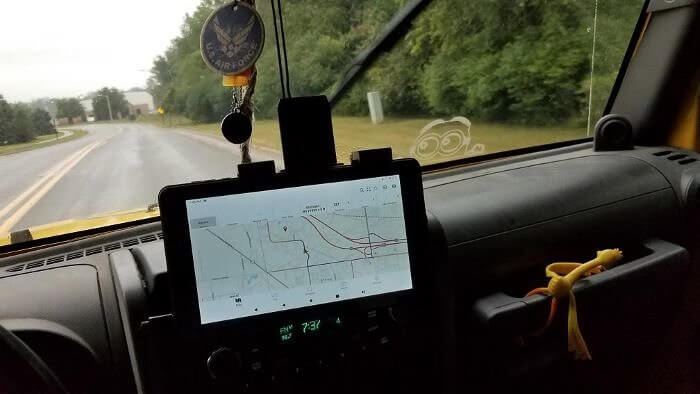 It's evident that smartphone apps have revolutionized the way we navigate, offering up-to-date information and user-friendly interfaces that many find superior to traditional GPS systems!
Radar Detectors May Not Be Worth the Risk!
Radar detectors are devices designed to alert drivers to the presence of radar and laser-based speed detection devices used by law enforcement to monitor vehicle speeds. However, their usefulness greatly depends on whether they are legal in the area where you drive. Radar detectors are illegal in some areas, and their use can result in fines and penalties. So, if you're considering a radar detector, it's crucial to understand the laws in your area!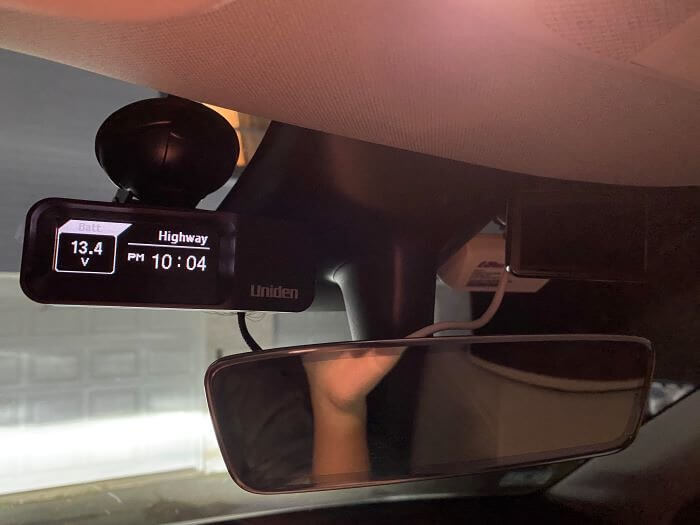 The usefulness of radar detectors depends on their legality in your location. While they can be a helpful tool in areas where they are permitted, they may not be worth the risk!
Can You Parallel Park?
While automatic parking systems aim to make parking a breeze, they can sometimes cause a few issues along the way. Automatic parking systems are like that helpful friend who occasionally leads you down the wrong street; their intentions are good, but the execution can be less than perfect. One common issue with automatic parking systems is that they might not handle all parking situations smoothly. They can be sensitive to obstacles or misread road markings!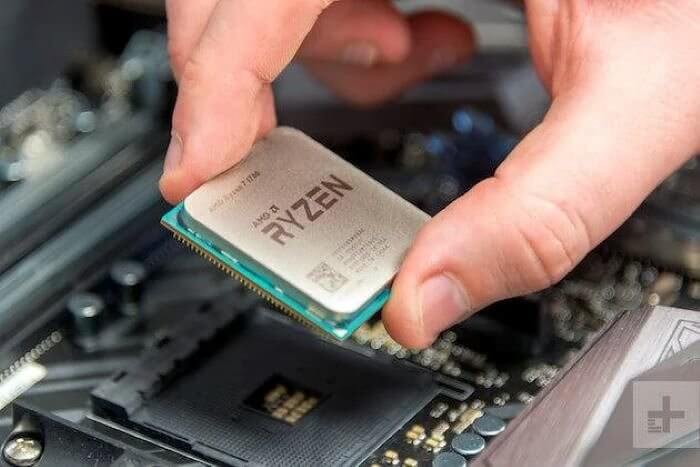 Some drivers may become overly dependent on automatic parking technology, leading to a potential decrease in their parking skills when they need to park manually. It's best to remember the basics!
Heated Seats Are Not For Everyone!
Let's explore the use of heated seats in warm climates, where the idea of warming up your car's interior might seem counterintuitive. Heated seats are like a cozy blanket on a scorching summer day; they may not be the most practical choice, but they can have their moments. The appeal of heated seats might be limited in regions with consistently warm weather. They're like a cozy blanket on a scorching summer day!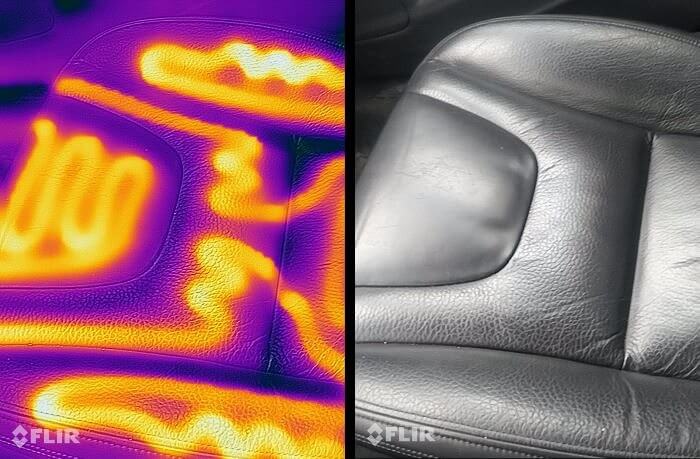 However, heated seats can be useful in situations where you're driving early in the morning or during cooler evenings, providing that extra touch of comfort. They depend on personal preference!
There Are Cheaper Ways to Stand Out In the Crowd!
While custom license plates can be a fun way to express your individuality, it's worth noting that they can come with a few drawbacks. One of the primary drawbacks of custom license plates is the cost. In many places, obtaining a custom plate involves additional fees, which can add up, especially if you want a unique combination of letters and numbers. They don't offer any functional advantages over regular plates!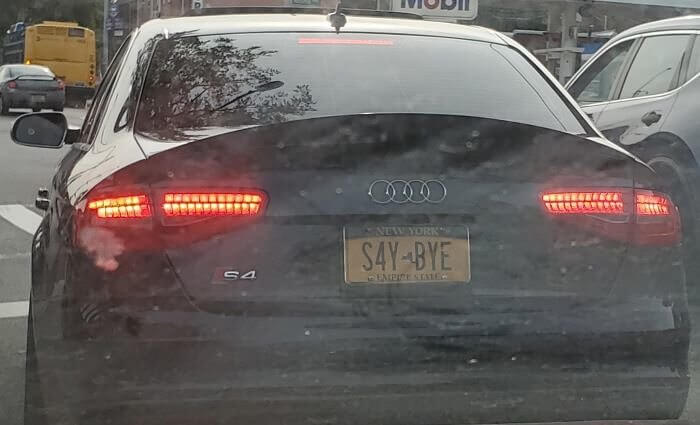 While they can add a touch of personality to your vehicle, be prepared to weigh the cost and potential drawbacks against the desire to make your car stand out in the crowd!
Is Protection Film Overrated?
Car paint protection film, often marketed as an extra layer of armor for your vehicle's finish, has its share of pros and cons. While it offers some benefits, its reputation as a must-have car accessory is not always warranted. Some argue that it might be overrated because it doesn't provide foolproof protection against all types of damage. It can be punctured or scratched itself and it may not prevent more significant dents!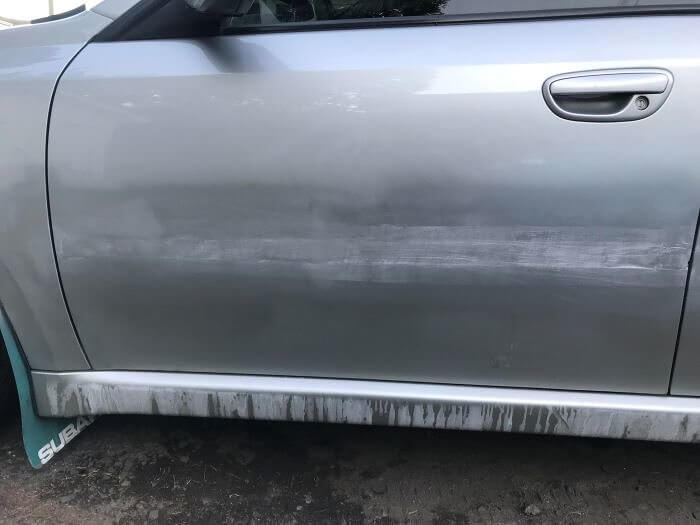 The cost of installing paint protection film can also be a point of contention. It can be a relatively expensive investment. Not all drivers are convinced that the benefits justify the price!
High Performance at a High Price!
Performance air filters are designed to allow more air to flow into your engine, potentially increasing horsepower and improving fuel efficiency. Some drivers swear by them, believing they provide a noticeable performance boost. However, it is very important to consider a few factors. First, while performance air filters can indeed increase airflow, the impact on power and fuel efficiency may not be as significant as some enthusiasts claim to be.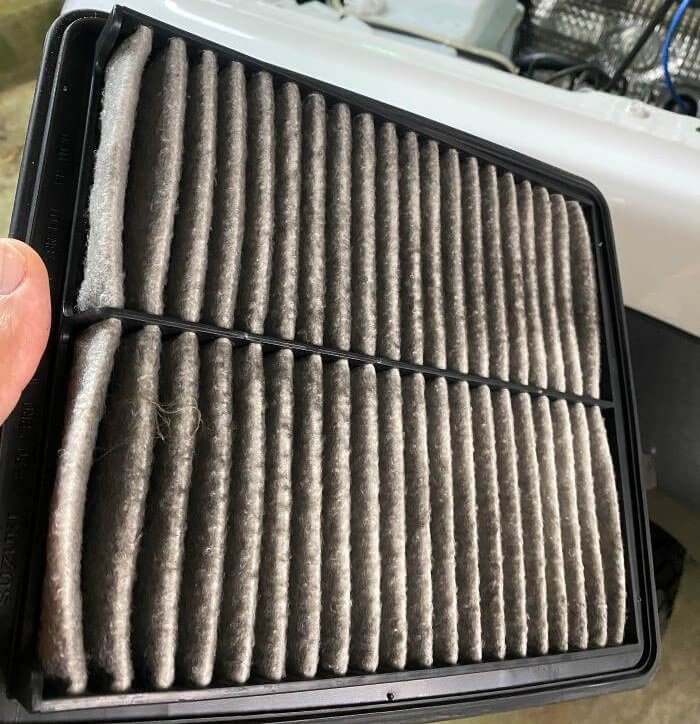 Additionally, performance air filters can be more expensive than standard filters and may require more frequent cleaning and maintenance. They may also allow more dirt and contaminants to enter your engine!
Let's Pump the Breaks For a Moment!
Stock brakes should suffice for everyday driving unless you're driving a high-performance or racing car. In many cases, stock brakes are indeed designed to provide adequate stopping power for typical driving conditions. However, there are scenarios where brake upgrades can be beneficial. If you frequently drive in mountainous areas, enhanced brake components can offer improved performance and safety. Upgrading your brakes can result in shorter stopping distances and better resistance to brake fade!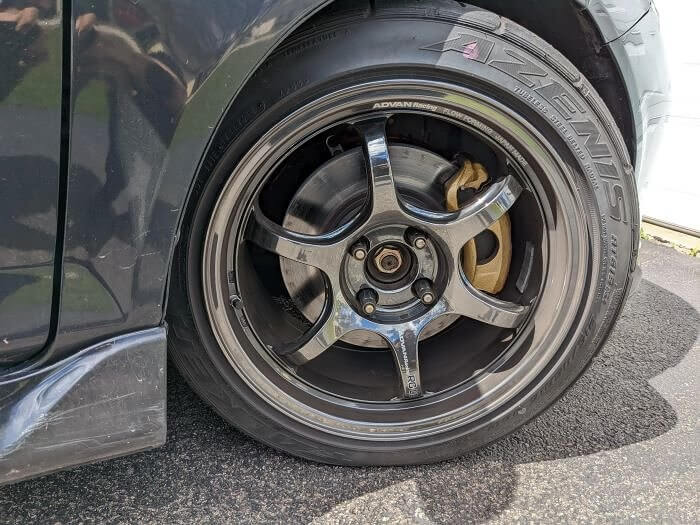 While brake upgrades may not be necessary for every driver, they can provide real benefits in specific circumstances. Ultimately, upgrading your brakes should align with your driving habits!
Do You Push the Envelope in Your Everyday Driving?
High-performance tires can offer exceptional grip and handling capabilities, but their advantages may not be fully realized if your driving style doesn't demand it. For drivers who primarily use their vehicles for regular commuting, errands, or leisurely drives, the benefits of high-performance tires may not be as noticeable. When pushed to their limits, these tires shine in aggressive driving scenarios, such as spirited cornering, high-speed maneuvers, or track days!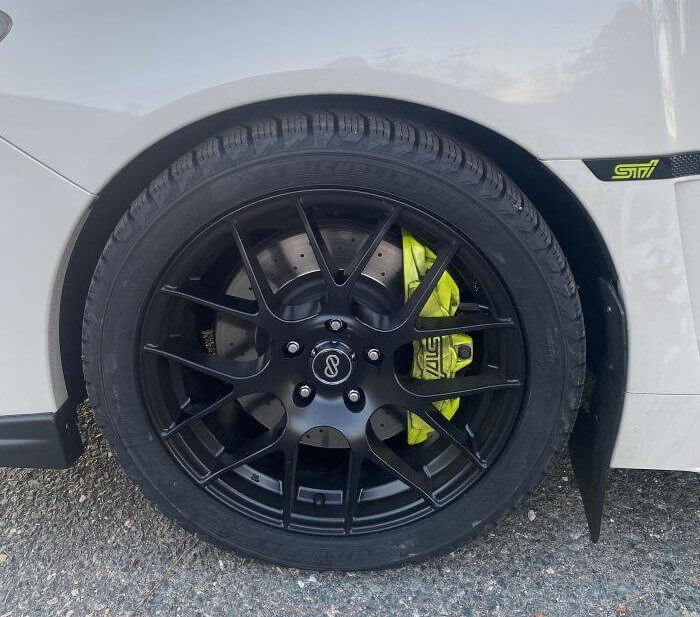 However, there are exceptions. If you live in an area with unpredictable weather conditions, high-performance all-season tires can provide a balance between grip and versatility. The decision should align with your driving style!