Many of us avoid talking about money because we feel it's inappropriate or awkward. And yet, it is something that has an impact on our lives each and every day. Financial worries are a common source of stress, and most people think that their lives would get much better if they had a little more money in their pockets. While some people are trying to make their first million, others are worried about paying their rent or buying food. But regardless of where we are financially, most of us never receive any education on the topic of money, which has far-reaching effects on our lives. So let's change that right away!
Stop Lying to Yourself
People can be broken down into two categories: those who think money is the answer to every issue they face, and those who don't care about money at all. Most people who downplay the value of money end up in dire straits. Although money isn't everything, it plays an important role in most people's daily lives. I know which wallet from the image below I'd rather have. And so do you.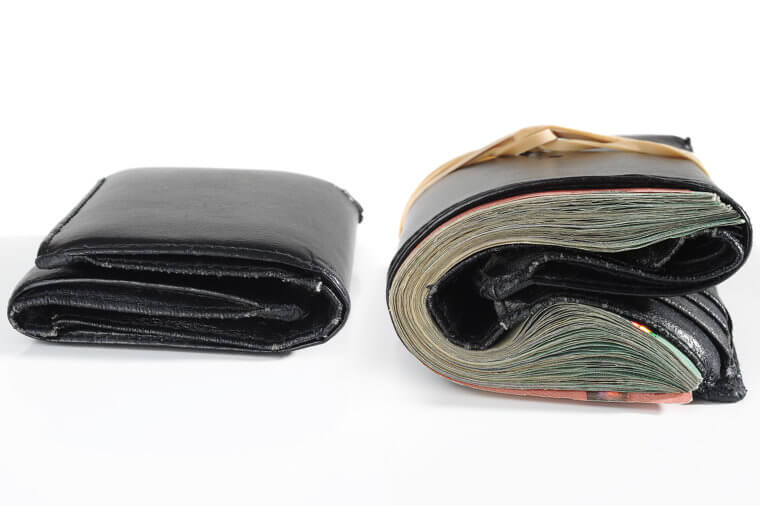 It is a great fat lie to say that money does not matter. The sooner you realize and appreciate the value of the money you have, the better off you will be.

Quick Money Is a Childish Fantasy
This is probably the most inconvenient but essential reality there is. If you want to be wealthy, you need to think on a ten-year time scale. The majority of people tend to underestimate how much effort is actually needed. Instead of thinking about their future over the following decade, they pursue short-term "get rich quick" scams. In just a few short months, it's very difficult to create something of lasting value.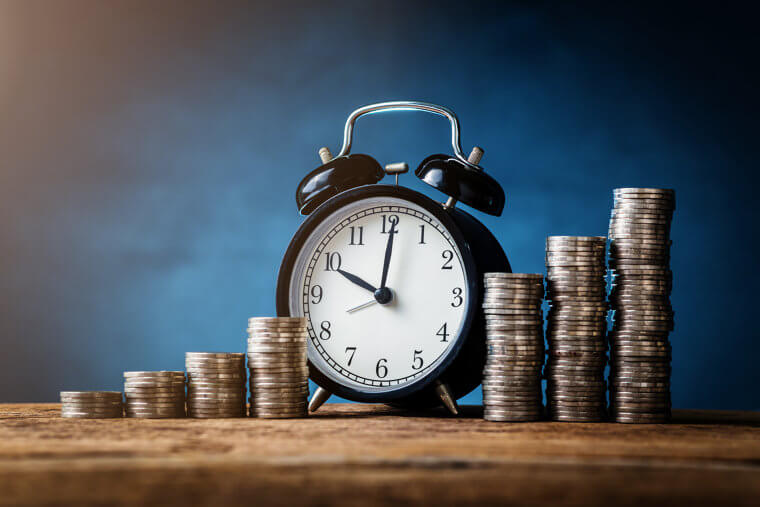 But if you commit to a personal development regime and stick to it for a decade, there is little doubt that you will come out of it better off.

Financial Instability Is a Reality
Financial instability is a reality that affects individuals and economies alike. Economic conditions, political events, and global trends are just a few examples of the many variables that can affect financial markets, making them highly unpredictable. Fluctuations in stock markets, real estate markets, and other investment vehicles can lead to significant gains or losses, impacting individuals' financial well-being. Economic downturns, recessions, or financial crises can result in job losses and reduced income opportunities.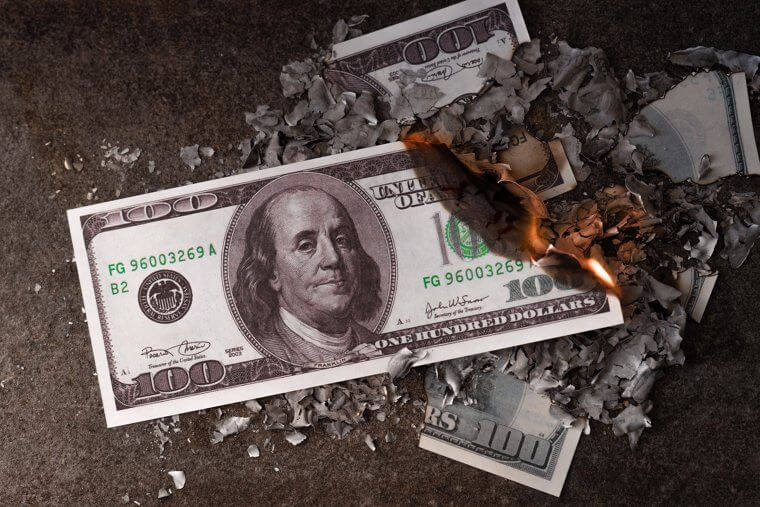 During these times, people who seem to have everything under control can suddenly find themselves unemployed or with a drastically reduced income. Financial stability can quickly erode in financial crisis circumstances.

Not Many People Give a Hoot About You
You may believe that the people who surround you in the workplace will support you if things go south. The truth is that everyone really just cares about themselves. Your boss has no interest in your personal financial affairs. Your workers don't care about you. The business owner you hoped would help you out doesn't care about you. And nobody in the administration or among the politicians gives a hoot about you.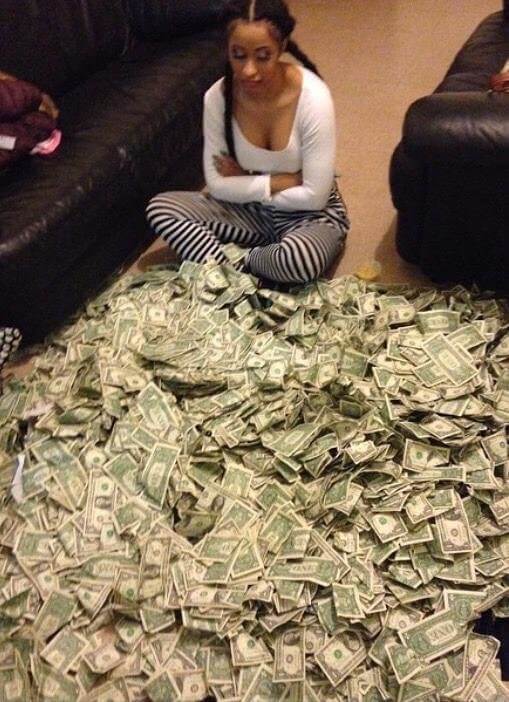 People only care about you as much as they find you useful to them. In other words, you need to prove your worth before the rest of the world will care about you.

Take Money Seriously. Every Dollar Matters
Every little espresso, glass of beer, new lipstick, or T-shirt matters. Don't kid yourself into thinking that careless, trivial spending along the way doesn't add up. Everyday spending habits can have a major impact on our long-term financial stability if we don't realize that all these "little" things become big issues in the long run. Take a closer look at your daily expenses and identify areas where you tend to spend money mindlessly.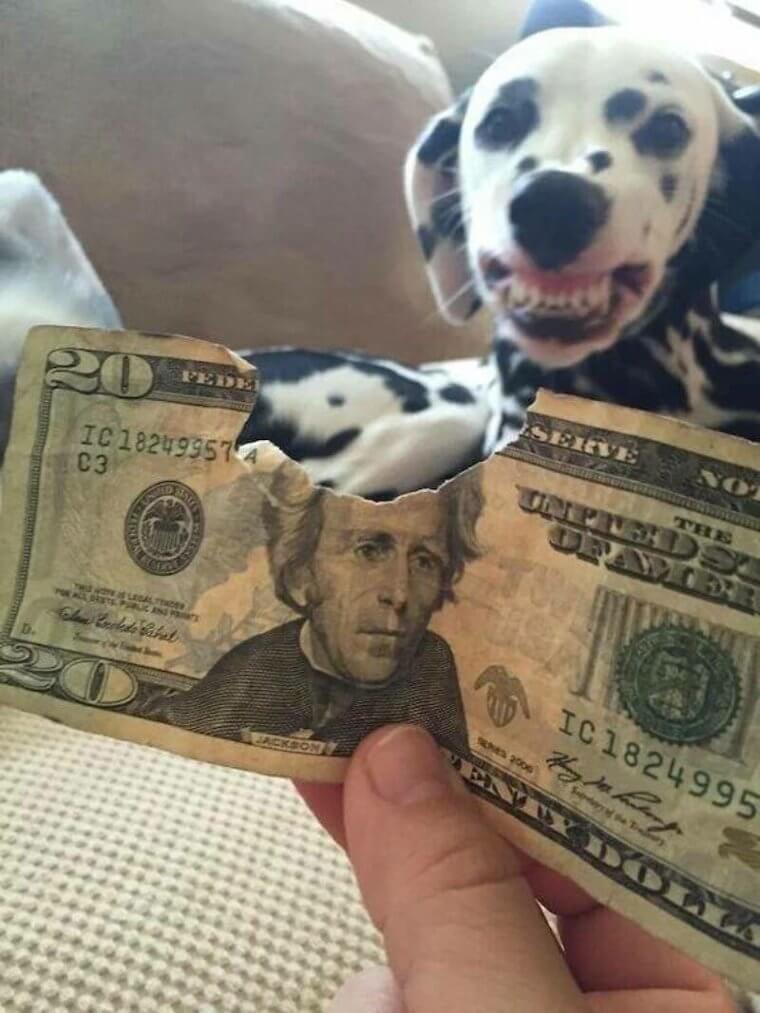 Once you're aware of your spending habits, you can make more conscious choices. Do not blindly spend money on frivolous things without first considering how they fit into your overall budget and long-term plans. 

Money Shows Your Value
This is bitter news to chew on, but it holds especially true for business owners and those with the ability to set their own hourly rates. Asking yourself how you can add additional value will help you increase your earnings. Money is exchanged for our skills and services. As a result, our salaries are typically based on how well we do our jobs and the kinds of solutions we offer to clients.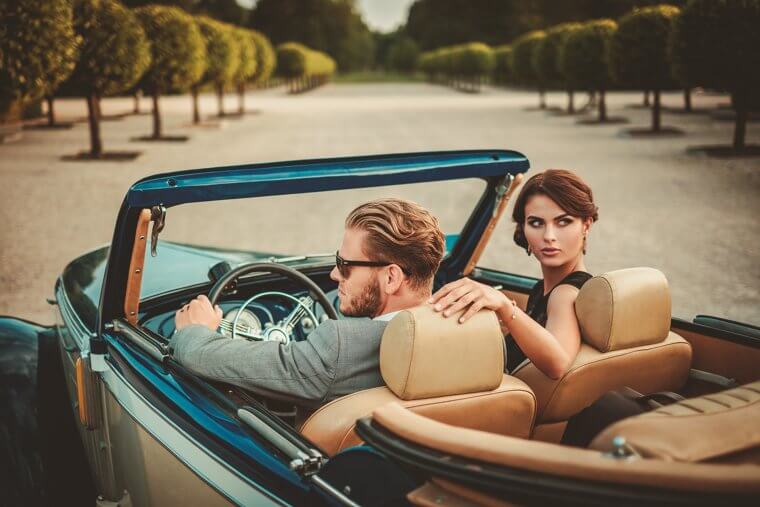 Continuously improving your skills and knowledge allows you to offer more value to your clients. Investing in professional development and expanding your expertise can lead to higher rates and more lucrative opportunities.

Having More Money Won't Fix Money Issues
Most people believe that their financial issues will disappear if they have more money. This is the furthest thing from the truth. Have you ever heard of lottery winners who became instant millionaires only to quickly squander their fortunes? Or, there are numerous examples of A-list celebrities or superstar sportsmen who, despite gaining multimillion-dollar incomes, wound up broke and in debt. They all got lucky but didn't capitalize on their opportunities.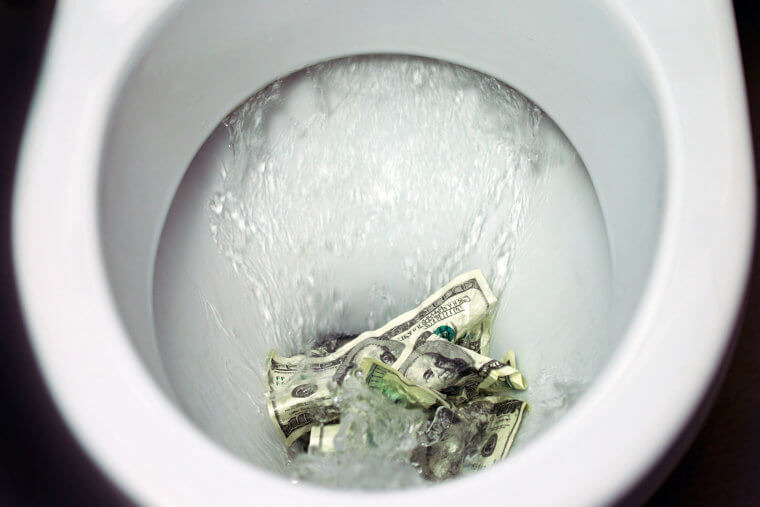 You are not experiencing financial difficulties due to a lack of funds. They hinge on how you see money, how you spend it, and whether or not you take financial responsibility seriously.

Your Debts Won't Just Disappear Into Air
Debt doesn't just disappear on its own. It requires a proactive approach and effective financial management to tackle it. Creating and following a budget is a crucial step in regaining control of your finances and working towards debt repayment. Begin by gathering all your financial information, such as income, expenses, and debts. It's important to monitor every dollar spent, from mandatory payments to wants in order to regain control of your finances.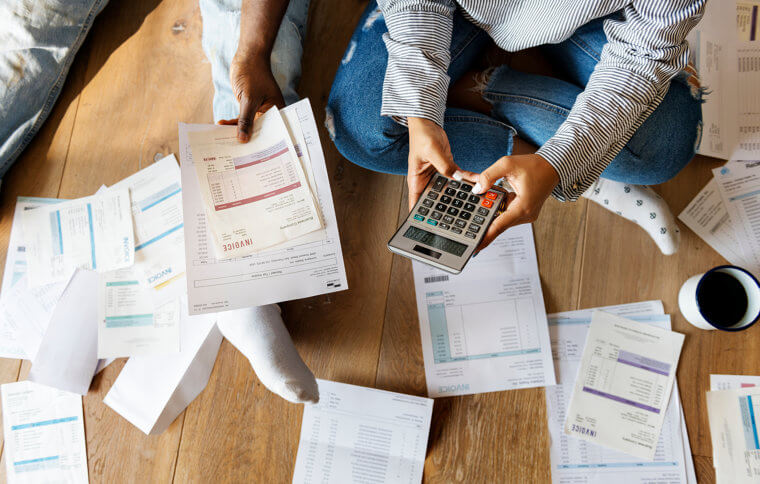 You must be ready to tighten your belt and brutally cut all unnecessary spending. The only way out of debt is for you to give up being foolish and stop expecting miracles.

Making Excuses Is Futile
In our lifetimes, fortunes, both good and bad, will balance out. It's easy to blame random chance for good fortune or bad fortune for lack of either, but it's more effective to focus on your own free will and the steps you can take to create the future you desire. Taking personal responsibility, setting goals, making informed choices, and working diligently can significantly impact an individual's success and financial well-being.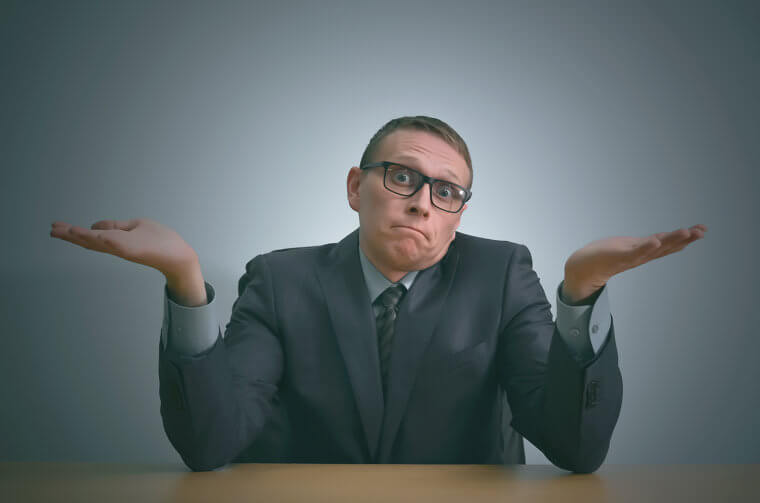 Don't be one of those whiny people who always makes excuses. Put your life in your own hands, always challenge yourself, and enforce all your goals, and eventually you will succeed.

Everything in Your Life Is Your Fault
You alone are responsible for your own plight. Simply put, you are the root cause of all your difficulties. Whether it's your money or your relationships, you're the one who has to answer for everything that happens. Still living from paycheck to paycheck? It's all your fault. Why hasn't anyone shown interest in your business? It's all your fault. So, your net worth is in the red? It's all your fault.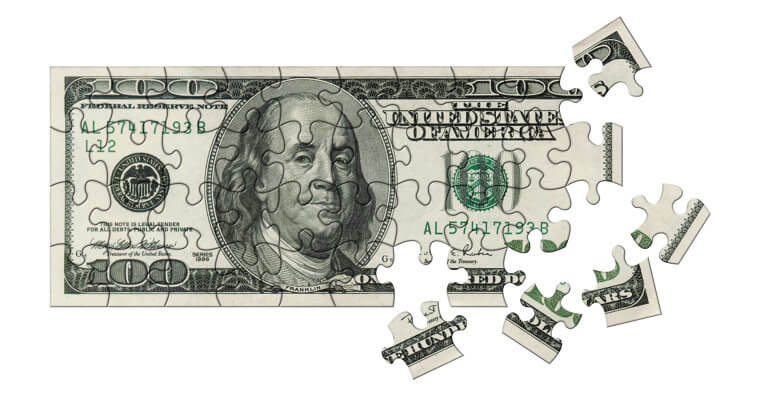 And since it's all your fault, you're the only one who can do something about it. So, because you are solely accountable for your income, you have the ability to enhance it.

Sometimes, Money Is the Root of All Evil
While having money can bring certain advantages, it can also introduce challenges and complications into one's life. Having money can attract unwanted attention and put a strain on relationships and complex financial responsibilities. It can lead to conflicts among family members, friends, or business partners, often centered around jealousy, greed, or differing expectations. People may view financially successful people as a source of unlimited resources or expect extravagant favors or financial support.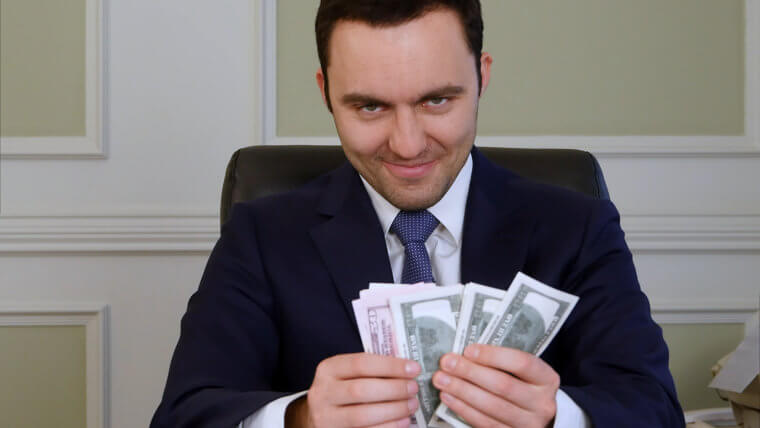 Managing these expectations can be emotionally and mentally draining for you and your loved ones. It can be challenging to navigate these situations and maintain boundaries while protecting personal and financial well-being.

Money Trap
Money can become an obsession, causing people to put their material well-being ahead of all else. The constant chase for wealth is a time- and energy-consuming effort. People can quickly get overworked to the point where they can't care for themselves, their families, or their interests. They may experience burnout, weariness, and a general decline in happiness. The sole focus on monetary success can overshadow other significant sources of personal fulfillment.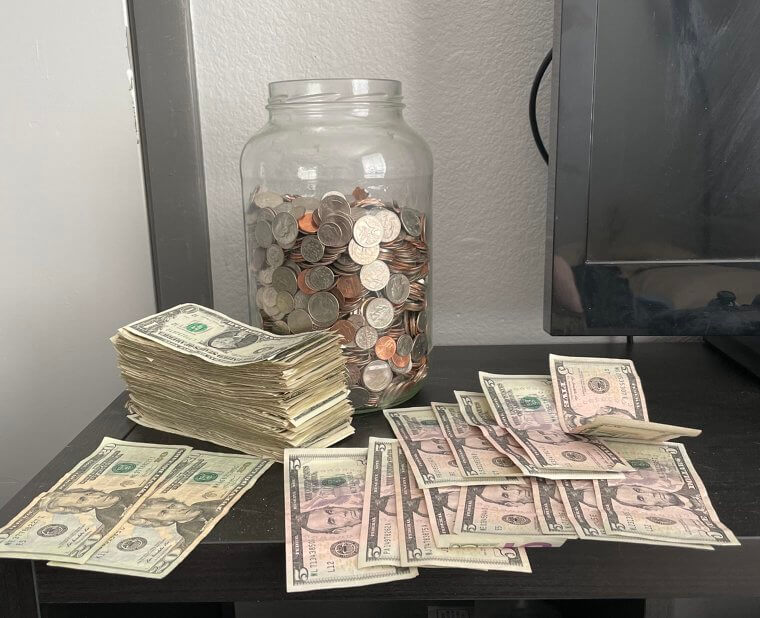 Engaging in activities that bring joy, pursuing passions, and contributing to the community or society may take a backseat when money becomes the primary driver. Don't lose sight of this.

Expect the Unexpected
Get a grip on adult responsibilities and learn the lesson that it's always better to be prepared for the unexpected than to be caught off guard financially. Start saving immediately by identifying costs that can be cut or eliminated. This could include fewer nights out at costly restaurants, fewer drinks at pricey bars, or shorter and less expensive vacations. Everything adds up and "will" catch up with you. Don't be like people illustrated below!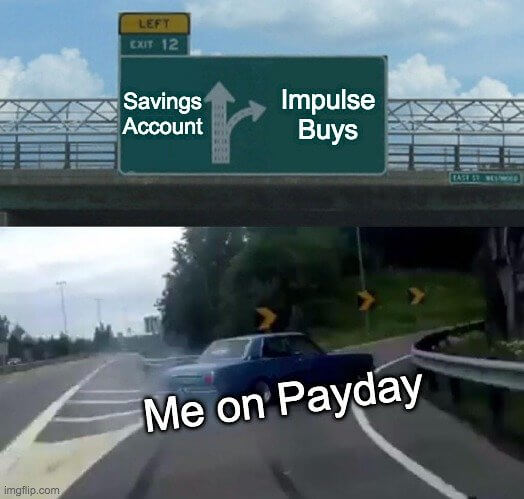 Stop living like it's your final day. Save three to six months' worth of living expenses. This money will provide you with peace of mind and prevent debt if something unexpected happens.

Rethink Your Financial Decisions
Negative financial decisions like taking on too much debt, spending too freely, or failing to save enough money can have serious long-term repercussions. Whether through credit cards, loans, or a mortgage, carrying a large amount of debt can make it tough to get ahead financially and reduce your flexibility. Additionally, if you spend more than you earn on a regular basis, it can lead to a never-ending cycle of debt and financial hardship.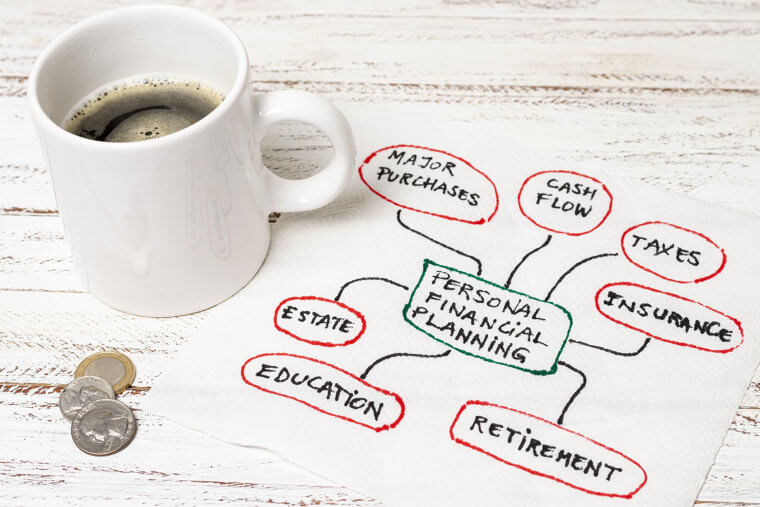 Neglecting to create a financial plan can result in a lack of direction and purpose in your financial life. Without a clear roadmap, making short-term decisions and forgetting your long-term goals is easy.

Ideas Are Worthless Unless You Execute Them
While ideas are indeed valuable, taking action is what brings them to life and creates tangible results. Without action, ideas remain abstract concepts or plans without any real-world impact. You must be determined to always put your plan into action. Persistence when chasing a goal, regularity, diligence, and constant motivation for continuous work. While not easy at first, this is what sets the successful ones apart from the rest.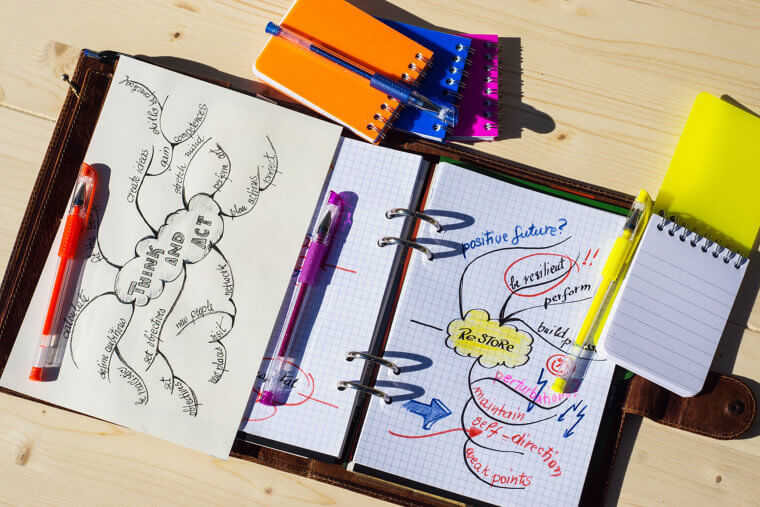 Don't fool yourself into thinking that you'll become a multimillionaire just because you have a great idea. Just sitting around, watching Netflix, and chatting about your brilliant concepts won't get you anywhere.

At 20, Being Poor Isn't Your Fault, but at 50, It Probably Is!
You can't get wealthy overnight, no matter how successful you are. Growing your earnings over time is the key to financial security in retirement. Many people are still in the early stages of their careers or education at age 20, and many factors outside of their control can have an impact on their finances. But if you're over 50 and still living paycheck to paycheck, ask yourself what went wrong.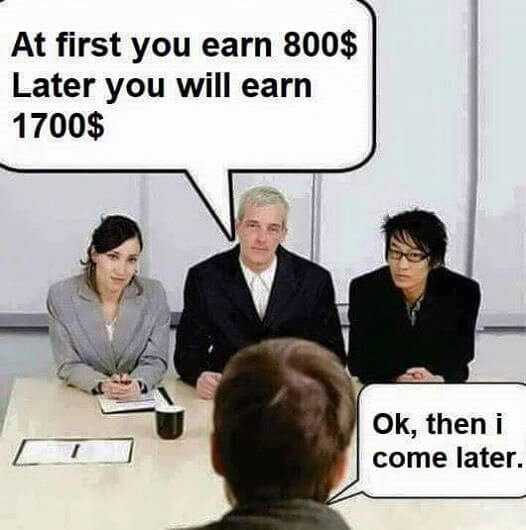 Stop trying to ignore the truth and start thinking about your choices in a realistic way. Gather yourself, begin saving, and start looking for a better job. If it's hard, it's probably worth it!

Do You Seriously Believe That Education Isn't Necessary?
You're fooling yourself if you think school is not necessary. Gaining a formal education allows you to acquire transferable skills and information useful in any career field. Acquiring new skills and extending perspectives through formal education or training can increase your employability and benefit you in the pursuit of entrepreneurial endeavors. In most cases, wealthy people invested significant time and effort into furthering their education by reading widely and researching topics of interest.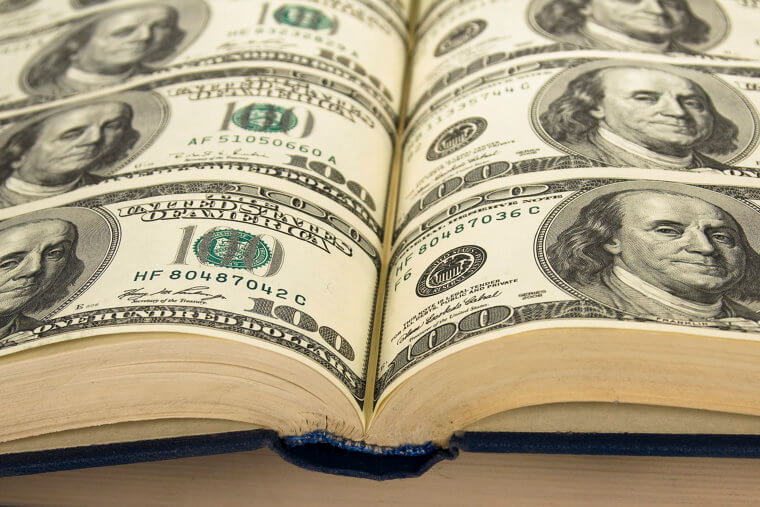 But education isn't only about money. It helps with personal growth, critical thinking, and a better knowledge of the world. So if you don't have a voice like Beyonce's, you better start learning.

Money Should Never Be Your Goal
It is essential to keep in mind that money is not an end in and of itself but rather a tool that can help you achieve your objectives and lead a more rewarding life. When you approach money as a tool, you can use it wisely and responsibly. This means making intentional choices about earning, spending, saving, and investing money to support your dreams and values. Take it one day at a time.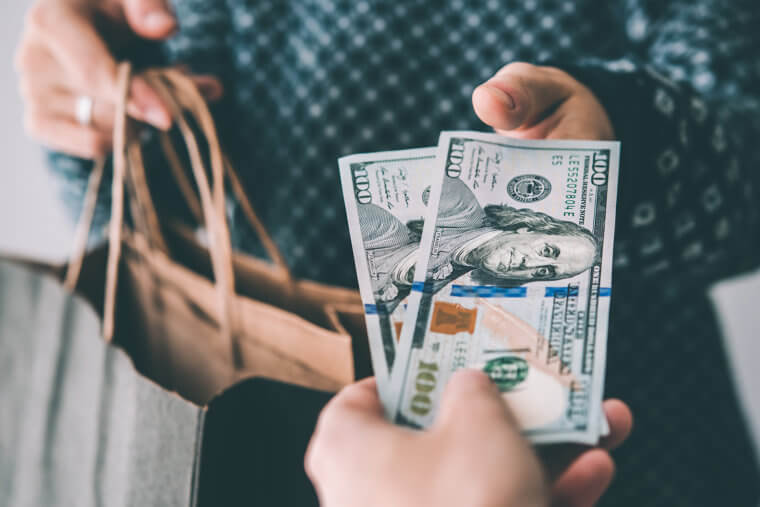 This approach allows you to have a healthier relationship with money, where you are in control rather than being controlled by a constant desire for more. Come down from the clouds!

Be Nice to Your Partner
The condition of a person's intimate relationships can significantly affect one's capacity to make ends meet. The financial repercussions of a divorce or separation might be substantial. During divorce proceedings, marital assets, and property are typically subject to division. This includes bank accounts, investments, real estate, vehicles, and other valuable possessions. Also, child support, spousal maintenance payments, and legal fees can put a serious dent in a person's bank account.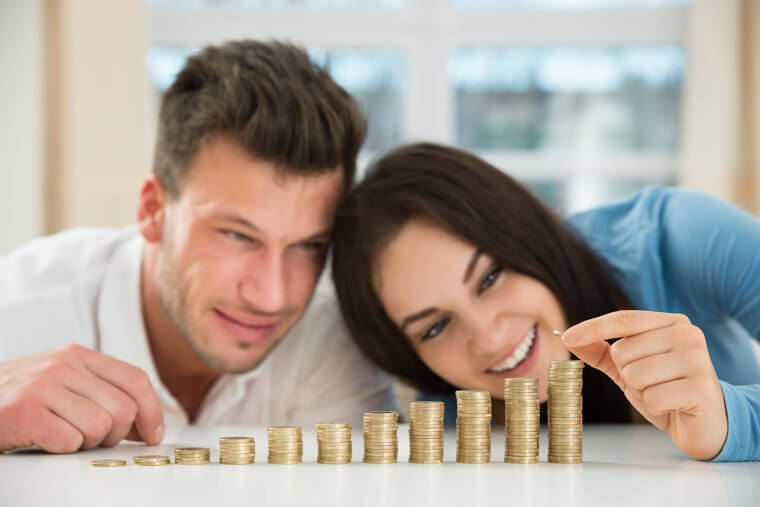 This may involve revisiting savings and investment plans, reevaluating financial priorities, and making necessary adjustments to maintain financial stability and plan for the future. So, take care of business at home!

Don't Seek Financial Advice From Unsuccessful People
Be critical when looking for financial advice. If your friends or family members are not financially successful, seeking their advice would be a mistake. You shouldn't seek guidance from someone who lacks the assets you seek. A person with a history of financial difficulties and debt may not be the best person to advise you on money matters. Also, beware of people claiming they are rich, without legitimate background and results behind them.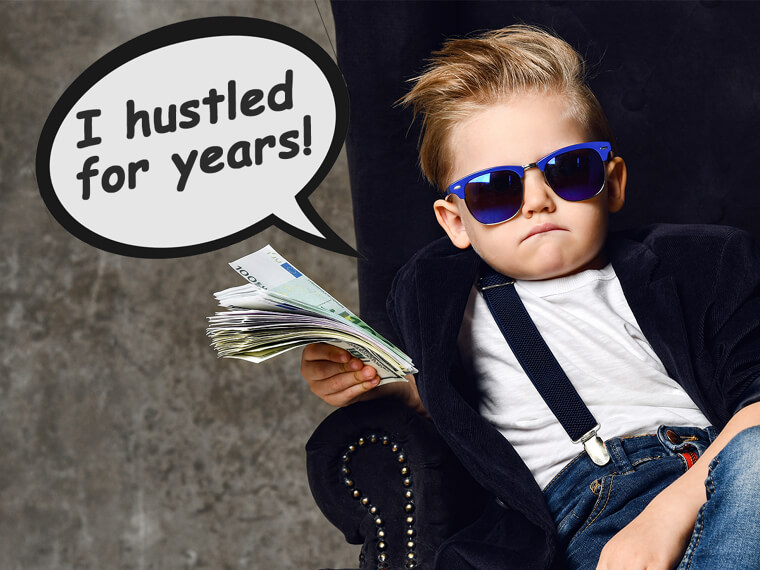 Look for individuals with a solid understanding of personal finance, investing, or the specific area you need advice on. Consider seeking advice from professional financial advisors who can provide skilled guidance.

Self-Improvement Helps You Earn More
In today's rapidly changing world, investing in yourself helps you stay adaptable. By learning and developing new skills, you become better equipped to navigate changes in your industry, embrace new technologies, and seize emerging opportunities. For aspiring entrepreneurs, investing in themselves is crucial. Building business acumen, networking skills, knowing how to read people, and emotional resilience can significantly increase your chances of success in starting and running your own business.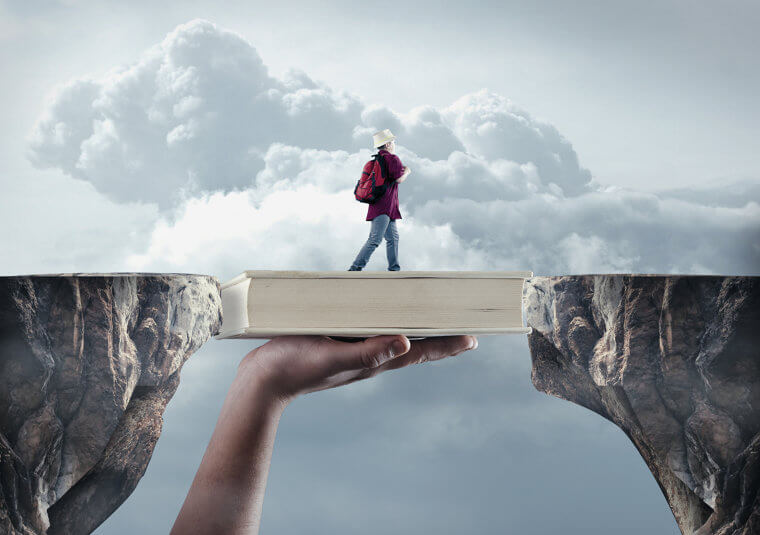 So don't be lazy with self-improvement. You can forget that you can go further without a long-term commitment to progress, prosperity, and well-being. It's an investment that can pay off for life.

Avoid These People At All Cost
Is someone flashing cash at you and boasting about how hectic his successful life is? You're chatting with the pretend-wealthy who want affirmation from your focus on their material stuff. That is hardly a life of prosperity. That is the definition of poverty. Rich people put their money into assets such as stocks and cryptocurrency. Their money is doing the heavy work of multiplying behind the scenes so they can schedule more meetings.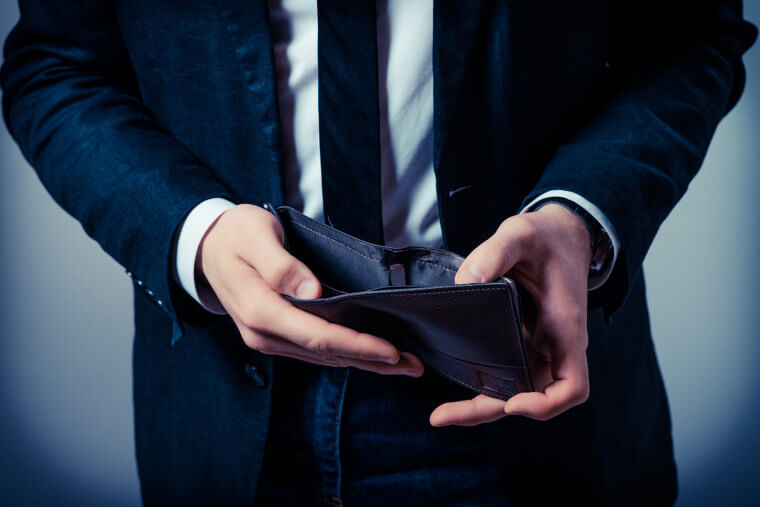 The truly wealthy have a passive stream of income that covers all of their expenses. True millionaires are in charge of their own time and don't blab about their fortune.  

Don't Put All The Eggs in One Basket
Failure to allocate resources, undertake investment activities, or invest poorly may hinder your ability to build wealth and achieve long-term financial goals. Investing allows your money to work for you and potentially generate additional income and wealth over time. By not taking advantage of investment opportunities, such as stocks, bonds, real estate, or other financial instruments, you may miss out on the potential for compounding growth and increasing your net worth.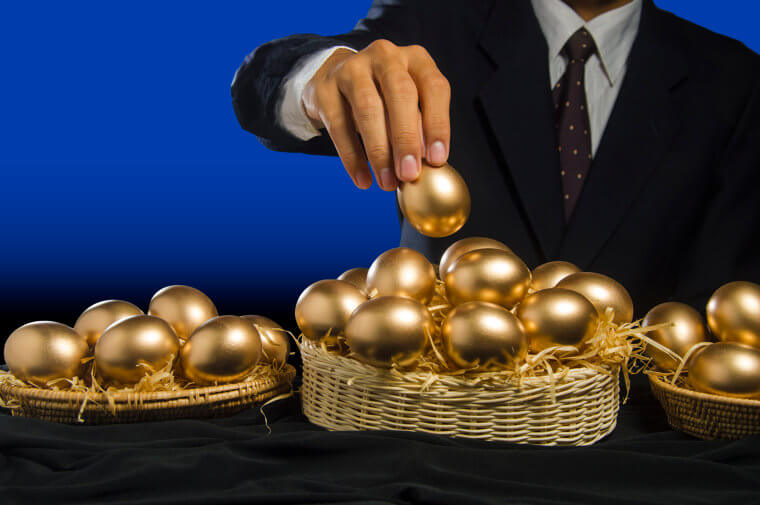 Over time, inflation erodes the purchasing power of your money. If you keep your savings stagnant without investing them, their value may decrease in real terms. Take some risks.

Money Doesn't Guarantee Happiness
While financial security can alleviate stress and provide comfort, it doesn't automatically lead to happiness. Studies have shown that once basic needs are met, additional wealth has diminishing returns in terms of overall life satisfaction. True happiness often stems from meaningful relationships, personal growth, and a sense of purpose. Money can provide access to material possessions and experiences, but it cannot buy certain invaluable things that truly make for a happy life.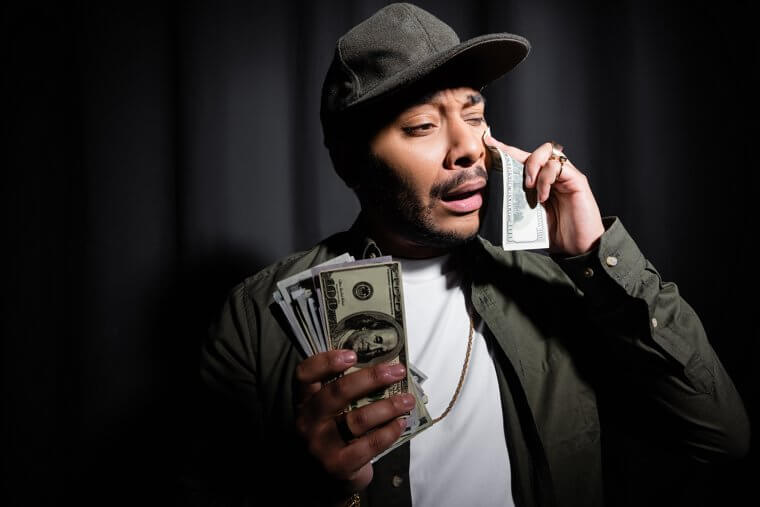 Money has its place, but it cannot buy love, good health, genuine friendships, time, or fulfillment in meaningful pursuits. These aspects are often the ones that bring true happiness and satisfaction.

Money and Children Don't Go Well Together
Having children is a big investment, so it's important to think about the costs involved before you start a family. The costs associated with raising a child span from medical care and education to housing and food. Budgeting and planning ahead of time are essential because these expenses may add up quickly. Parents who take time off work or cut their hours to care for their children may also lose income.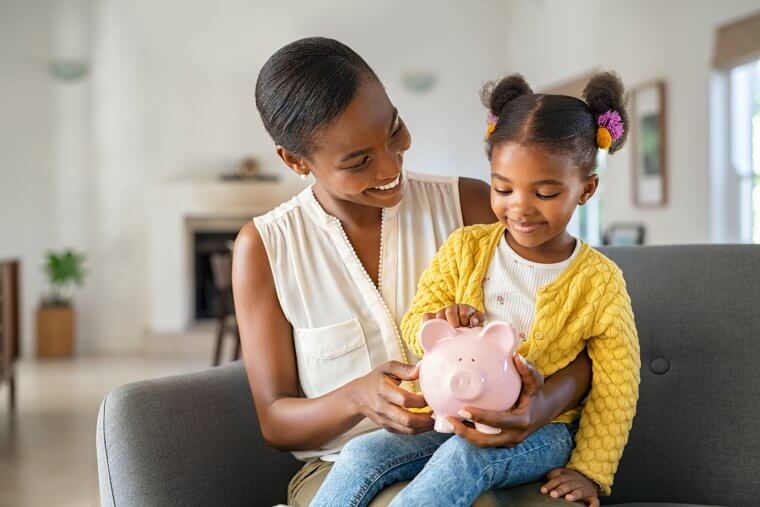 Including short-term and long-term child-rearing costs in a financial strategy and budget is crucial. Look into government aid programs, tax credits, and other financial resources to ease child-rearing costs.

Your Habits Are Your Worst Enemy
Human beings are slaves to their routines. Habits are simply mental shortcuts that allow us to complete routine actions with minimal mental effort. Daily habits make up our lives. Do you often waste three hours a day on television and "social media," or do you use that time to read and educate yourself? Do you prefer to watch your favorite teams' games or do you work on expanding your business?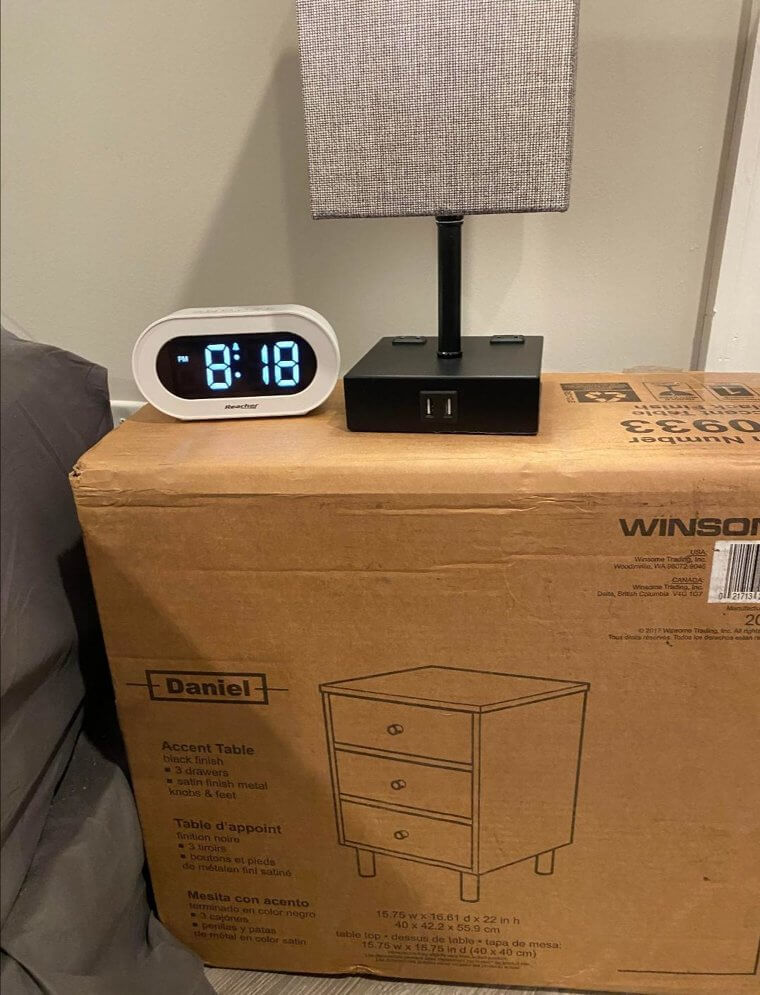 Changing your habits is the first step to a better life, including more success and wealth. Replace the ineffective ones with new, more useful ones in your daily life.

"Offense" and "Defense" in Managing Money
Personal income and expenses are the "Offense" and "Defense" of one's personal finances. Finance experts often tell their followers that strengthening their defenses is the key to getting rich. But that's only the beginning, and the trouble with this strategy is that it's coming at the problem backward. The secret to financial success is never losing sight of the offensive strategy. The expenses are limited. Income, on the other hand, is not.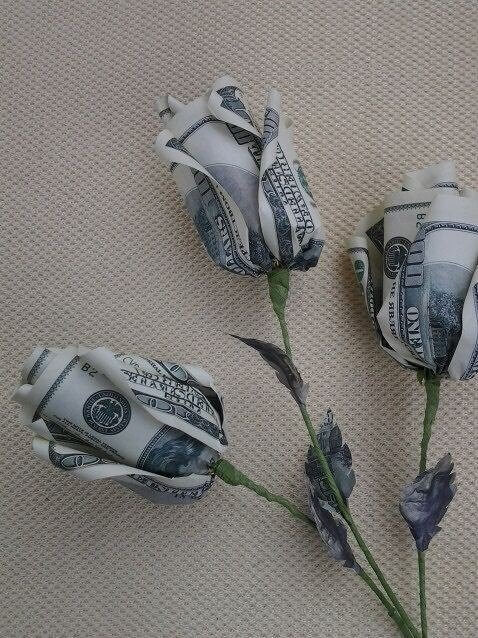 This means that you cannot exist without any outgoing financial commitments, but your earning potential is boundless, so this is the area in which you should focus your efforts.

Managing Your Debt Is the First Step Toward Financial Success
Different types of debt can have varying implications and consequences. The interest rate attached to a debt determines the cost of borrowing. Higher interest rates mean you'll pay more over time, increasing the overall cost of the debt. These typically include credit cards or personal loans with high-interest rates. By tackling these debts first, you can stay on top of things and minimize the amount of interest you'll end up paying over time.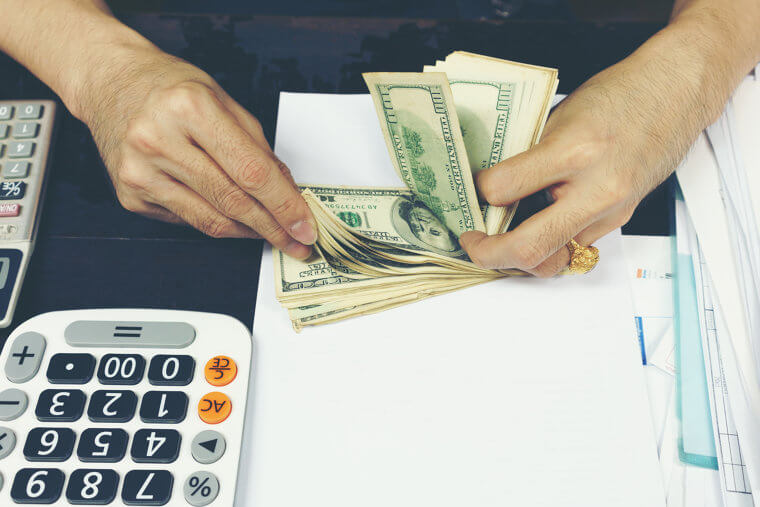 If you have any debts that are already past due, it's crucial to prioritize them. Late payments can negatively impact your credit score and may result in additional fees or penalties.

You Need a Strategy if You Want To Save Money
Don't be naive. You need a plan for your money to serve you better. So, if you're serious about saving money, you'll need a strategy. Create a separate savings account and link it to your income account for automatic deposits. By doing so, you can set aside money from each paycheck when it hits your bank account. Savings automation guarantees consistency and makes saving a breeze, so you won't find yourself playing catch-up.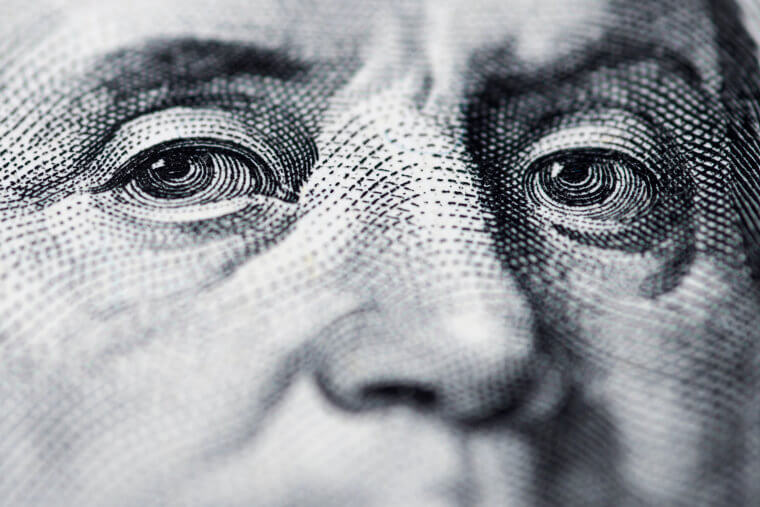 Make no excuses for not putting money aside. Look for side jobs, freelance work, or ways to use your skills to make more money. Savings grow fastest by increasing earnings.

Most People Don't Want To Pay for Anything
People will hire you if you do the work for free. People will get your free ebook if you publish it. Free goods are always popular. Understanding and accepting this reality is indeed a key aspect of doing business. Entrepreneurs need to know that giving something away for free may bring in additional consumers at first, but only a small percentage of those people will turn into paying clients. Just get used to it.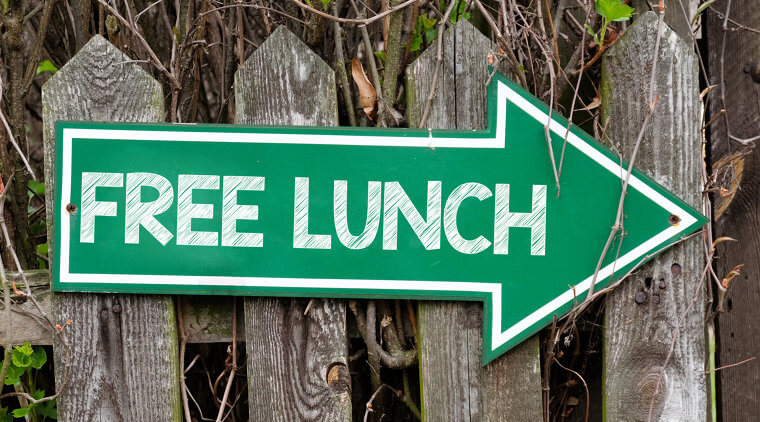 It's a sad truth, but if you want to run a profitable business, you need to be prepared for customers' reluctance to spend money and find a way to deal with it efficiently.

It's Harder To Get Rich While Working for Somebody Else
Working for someone else makes it more difficult to build wealth than starting and running your own business. When employed, your pay is typically proportional to your work hours. Also, when working for someone else, your income is typically limited to a salary or wage determined by your employer. There may be incremental increases over time, but it can be difficult to achieve substantial income growth without additional sources of income or promotions.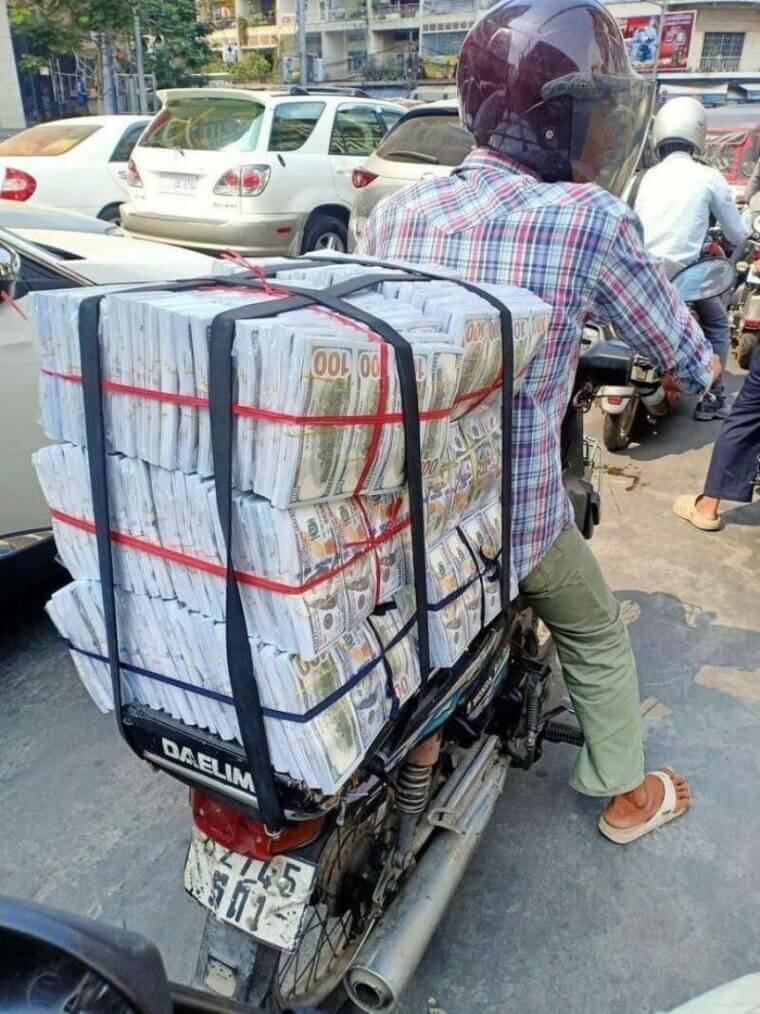 Maybe it's time to stop being so timid and get to work increasing your own account. Starting your own business can be an exciting and rewarding journey with the right guidance.

Overusing Credit Cards Is a Slippery Slope for Your Finance
A credit card is a convenient way to pay for goods, but it's definitely not an alternative source of income. A line of credit is essentially a short-term loan. It's a steep slope when you use credit cards as available money instead of a security fund. And just in case it isn't obvious, the most fundamental financial mistake a person can make is spending more money than they have coming in.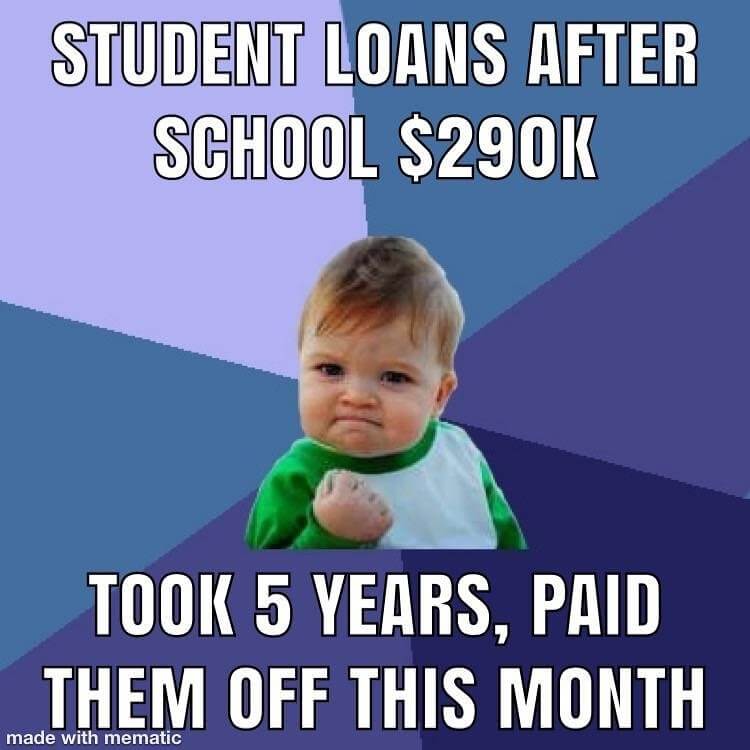 Overusing credit cards can lower your credit score, make future borrowing more expensive, and put you in the position of having to repay a large sum of money that is snowballing.