In a world where fate often hangs by a thread, this extraordinary tale of how Ramon Sosa escaped from almost certain death at the hands of a hitman stands as a testament to the power of unexpected alliances. A former professional boxer and entrepreneur, Sosa's life took a dark turn when he discovered his wife's sinister plot to have him murdered. But luckily, an unexpected ally appeared, delivering a crucial lifeline in his fight for survival. In this gripping account, we unravel the incredible chain of events that led to Sosa's wife wanting him dead and his harrowing journey to evade the clutches of a hired assassin.
Who Is Ramon Sosa?
Ramon Sosa's background is a testament to his resilience and determination. Born on June 1, 1967, in Puerto Rico, Ramon moved to the United States as a child. Growing up on the challenging streets of his native country, he discovered the sport of boxing, which became his salvation. Ramon honed his boxing skills, which kept him out of trouble and instilled discipline, strength, and focus during his young life.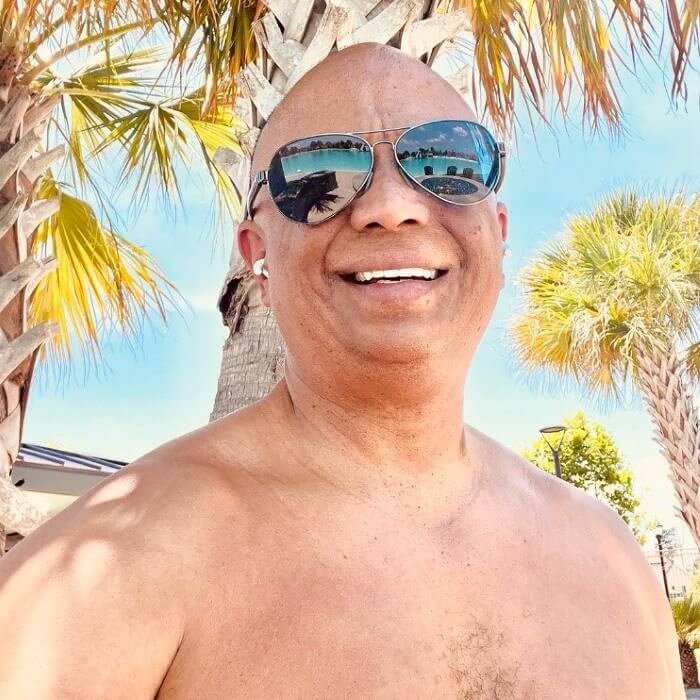 However, his life took an unexpected turn when he discovered that his wife, Lulu Sosa, was plotting to have him killed. Ramon's story is one of resilience in the face of unimaginable challenges.
From a Boxer to a Dedicated Trainer
Ramon Sosa, the son of a professional wrestler, initially embarked on a successful boxing career in his native Puerto Rico. However, facing challenges with management and disillusionment with the sport, he decided to step away from being a boxer. Instead, he found a new passion in training fighters and sharing his expertise with others. Settling in Texas, Ramon began coaching and mentoring aspiring, young boxers in the Houston area.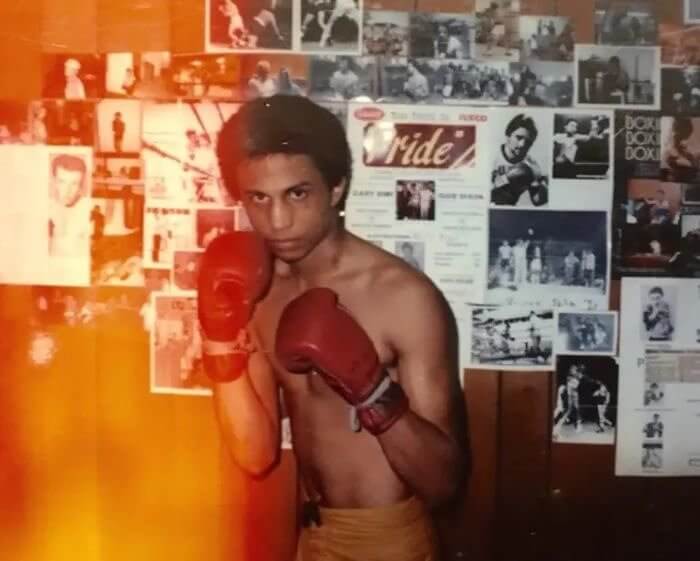 Ramon's shift from being a professional boxer to becoming a dedicated trainer showcased his commitment to the sport and his desire to make a positive impact on the next generation of fighters.
First Marriage
Ramon Sosa's personal life took a significant turn when he met a woman named Delores in 1989. They embarked on a relationship that led to the birth of three children. In pursuit of a better life, the family eventually relocated to Houston, Texas. However, their marriage faced challenges, and in 2000, Delores made the decision to leave, taking their children with her. The separation marked a difficult period for Ramon.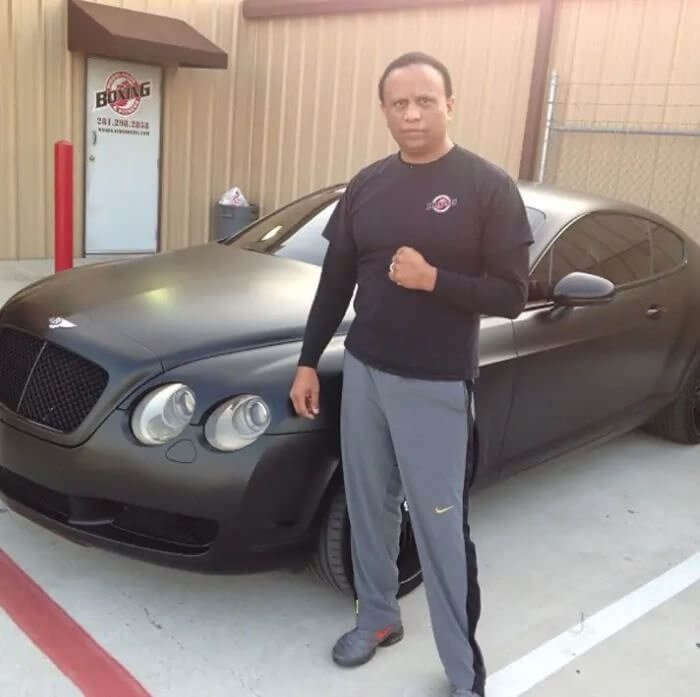 He had to deal with the emotional upheaval of his long-term relationship coming to an end. The experience likely shaped his perspective and influenced the subsequent events in his life.
A New Woman in Ramon's Life
Seven years after his marriage ended, Ramon received advice from a friend to visit a popular dancing venue in 2007. Being from Puerto Rico, his deep appreciation for dancing was an integral part of his identity. Following the suggestion, Ramon found himself at the bar, where he encountered a woman named Maria de Lourdes Dorantes, known as Lulu. Their paths crossed in what seemed like a chance meeting, sparking a connection between them.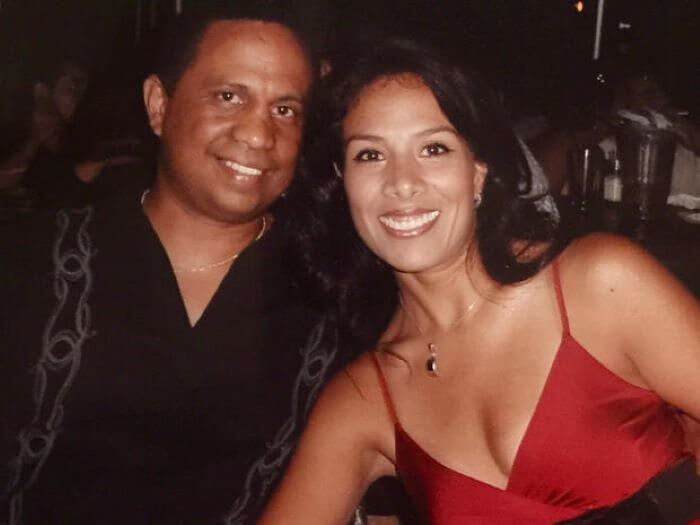 Little did Ramon know that this encounter would mark the beginning of a significant chapter in his life, ultimately leading to a series of events that would change his life.
One Question Changed His Life
"I wasn't dating anyone at the time. But she immediately caught my eye. The way she carried herself, I couldn't stop staring. She just captivated me. Not only was she very beautiful, but she could dance, too. She then walked in front of me, and all of a sudden, she stepped on my toe. And she's wearing these 6-inch heels. I bent down, and she was so apologetic," said Sosa.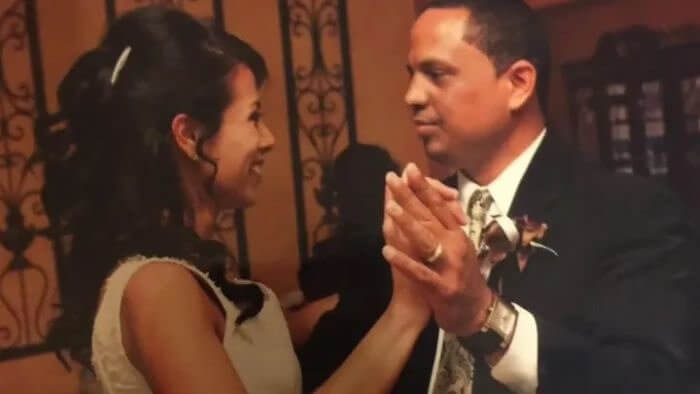 He went on to recount their first encounter together and how things got rolling between them. Then he asked the question that would change his life forever— "Would you dance with me?"
The Power of Love
After their initial meeting at the bar, Ramon and Lulu's connection deepened, and they fell passionately in love. Ramon, still healing from the wounds of his previous divorce, had not anticipated finding love again. However, Lulu's presence in his life changed everything. Their relationship swiftly evolved into a whirlwind romance with a profound connection. Ramon found himself captivated by Lulu's charm and enchanting presence, describing himself as being under her spell.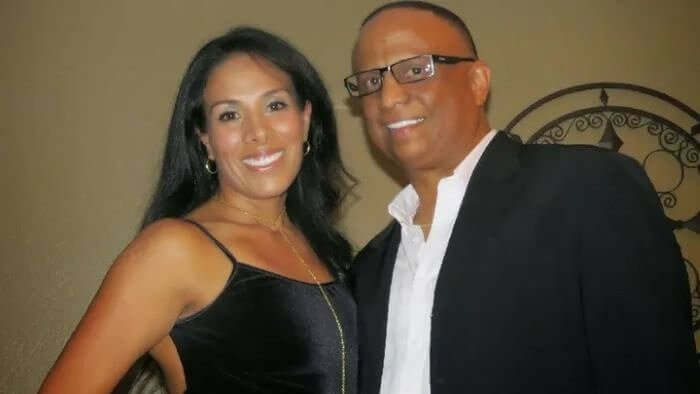 He discovered that love had the power to heal and renew your outlook on life. It was a testament to the transformative power of love and the capacity for new beginnings.
Lulu Sosa
Born Maria DeLourdes, Lulu Sosa was a Mexican mother of two. It turned out that Lulu and her kids were in the United States on a visitor's visa when Ramon first met them. Lulu, a beautiful brunette, came to the United States with her son and daughter in search of a new beginning. She easily embraced her role as a loving and supportive partner to Ramon, who himself was a father of three.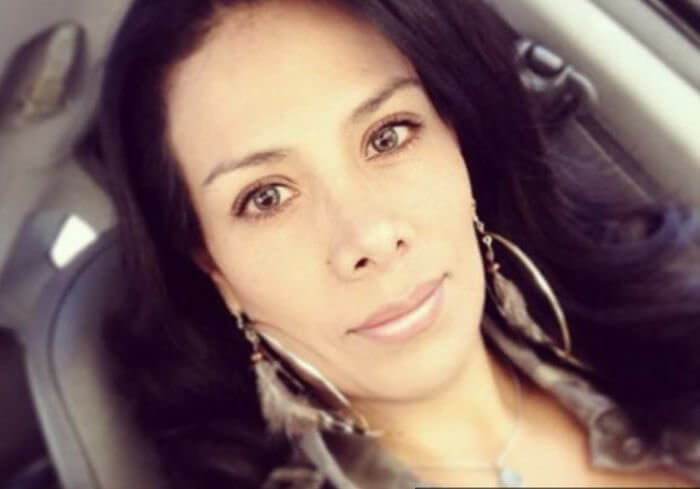 Their relationship seemed to be going in the right direction. Lulu's adoration for Ramon was contagious, and she rapidly created a loving environment for the two of them going forward.
The Proposal
Less than a year into their fated relationship, Ramon felt compelled to make a lifelong commitment to Lulu. Choosing a meaningful time during the holiday season, he dropped to one knee and proposed to her. "I proposed to her around Christmas time. I remember proposing to her, and she started crying. She cried and cried and cried. She was happy. But she couldn't wait to get married." Ramon said.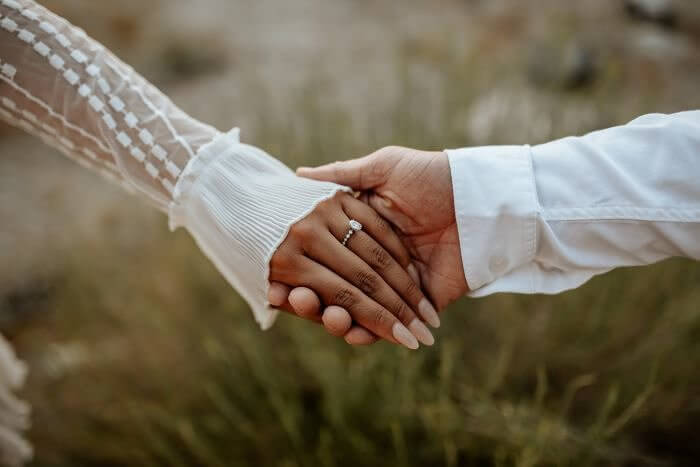 The proposal marked a pivotal moment in their relationship, solidifying their commitment to one another and setting the stage for their upcoming wedding. The next chapter in their shared life together.
Lulu's Spell Had No Effect on Ramon's Children
According to Mia, Ramon's daughter, life took a turn after Lulu entered their lives. Mia expressed that Lulu showed a lack of interest in her and her siblings, making them feel insignificant and unimportant. Mia not only perceived Lulu's behavior as cold but also felt an unsettling sense of foreboding. The enchantment Lulu seemed to have over Ramon began to erode his relationship with his own children, causing strain and distance between them.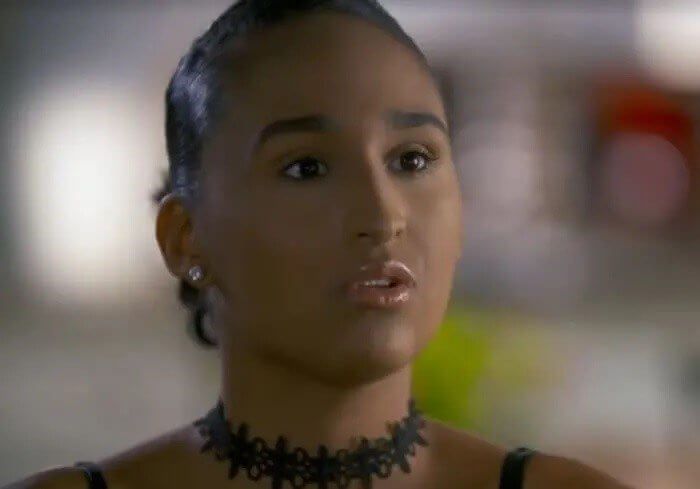 This dynamic created a challenging and unsettling environment for the family, where the initial promise of love and happiness turned into a source of conflict and division between them.
The Growing Hatred Between Lulu and Ramon's Kids
Ramon opened up about the intense animosity that had developed between Lulu and his children. It had escalated to such a degree that they were absent from a significant milestone in his life—his wedding. The absence of his children on his special day deeply saddened and hurt Ramon. He said, "My kids didn't go to my wedding; that's something that hurt me," as he longed for their presence and support.
Mia, Ramon's daughter, spoke openly about her disappointment in her father's wedding. She said, ​​"The day that we found out that he had gotten married, it was heartbreaking." 
Lulu's New Beginning
After Ramon and Lulu tied the knot, Ramon expressed his desire to plan their honeymoon. However, Lulu had different priorities. She wanted to save their money for a specific purpose - to help her and her children attain citizenship in the United States. Understanding the significance of this goal, Ramon willingly agreed to Lulu's plan. He empathized with her aspirations and recognized the importance of building a stable and secure life in America.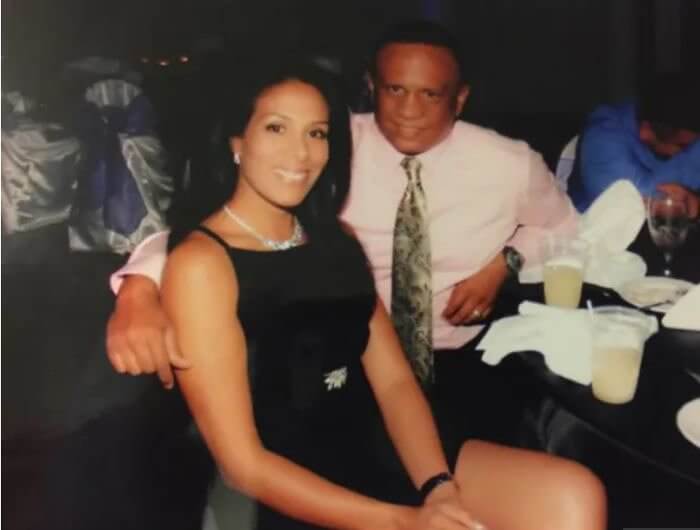 Ramon had gone through the same process with his own family when they first arrived from Puerto Rico, so he was very supportive of Lulu and her children's application for U.S. citizenship.
Financial Success Was a Primary Concern
Driven by their shared ambition for financial success, Ramon and his new bride, Lulu, decided to establish a new gym together. Their primary focus was on making the business thrive and generate substantial profits. With relentless determination, they opened Woodlands Boxing and Fitness, employing marketing tactics such as commercials and merchandise sales to attract a wide customer base. Their efforts paid off as the gym gained significant popularity and membership numbers soared.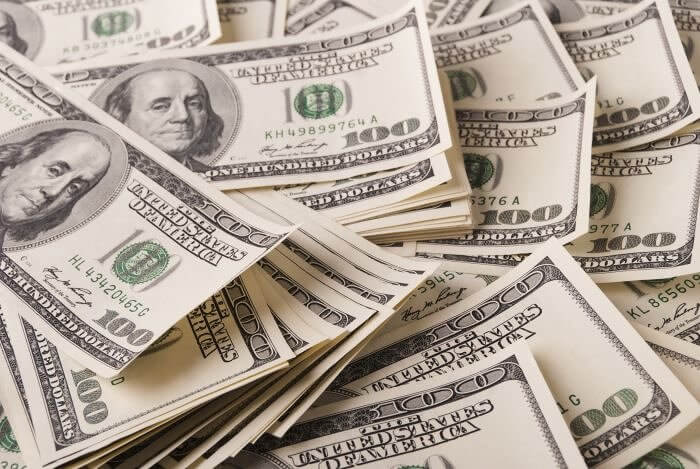 The success of their venture allowed them to enjoy the trappings of luxury, including fancy cars, fashionable clothing, and exquisite jewelry. They even bought a new house together. 
First Cracks
Ramon recalls the first tense exchange between them. "I remember she told me, 'I'm an American now. I have all the benefits that you have in this country.' I just thought to myself, 'What does that mean?' It was difficult. I was still trying to make our marriage work. I was trying to be a father figure to her son as he became more rebellious toward me. But it was hard," he said.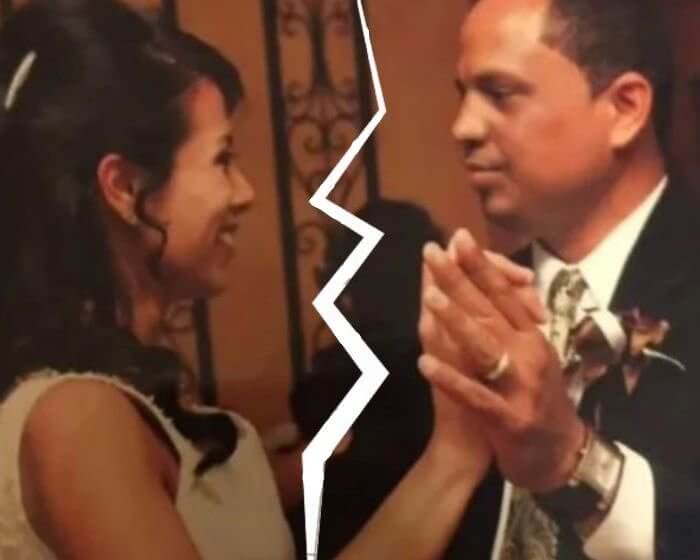 According to Sosa, the relationship began to fall apart once Lulu became an American citizen. "Once she got her American citizenship, she started changing the way she talked to me." 
Lulu's Spell Began To Break
After six years of marriage, Ramon and Lulu's seemingly magical relationship started to show signs of strain. Lulu began to confide in her friends about the challenges she faced in her marriage. One friend shared that Lulu expressed dissatisfaction with Ramon's lack of motivation to work, laziness, and tendency to spend more and more time at home. Meanwhile, Lulu described herself as working tirelessly to make their business work and flourish.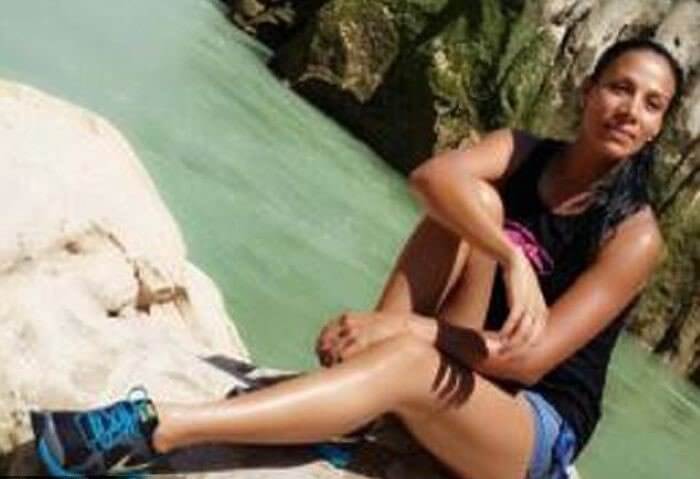 The situation took a distressing turn as accusations of Ramon's laziness escalated to allegations of physical abuse. Lulu claimed that Ramon had been physically aggressive toward her, particularly when he had been drinking. 
Allegations Against Roman
Ramon Sosa fiercely rejected the accusations that Lulu had made against him, stating that she had made several attempts to destroy his life. Lulu's accusations were that Ramon Sosa had physically and sexually assaulted her. "She's tried everything to ruin my life, from rape to being abusive to being a drunk. And all these are claims; not one of 'em… Not once have I ever been charged," he said.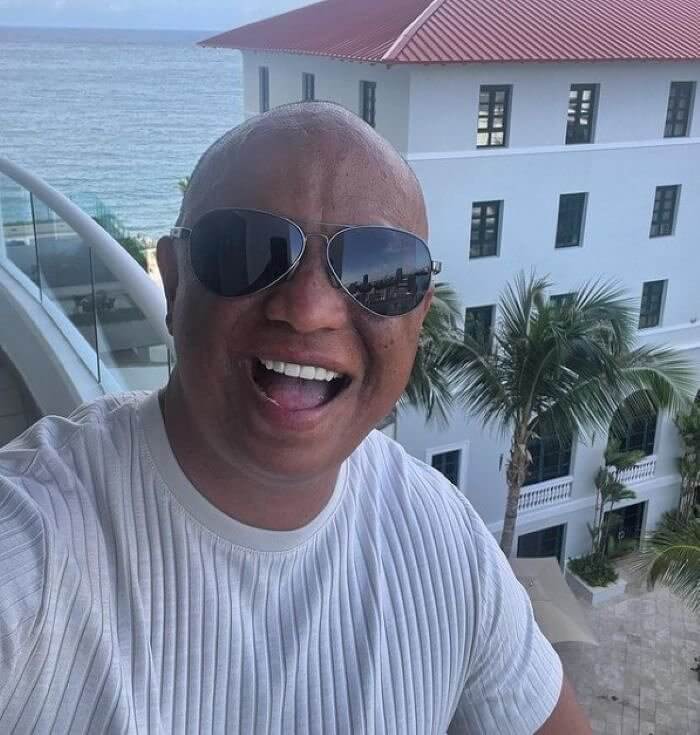 Ramon adamantly stated that he had never laid a hand on a woman. Emphasizing that his hands were solely meant for the boxing ring and never in any violent context outside of it. 
Did Lulu Hide Money From Roman?
Ramon realized a serious issue had emerged alongside the deterioration of their marriage: money was going missing. Ramon saw that the gym had more visitors and new members than expected, but the numbers in the books didn't add up. Lulu, who was in charge of the gym's finances, was suddenly under suspicion. Ramon became worried and began to ask Lulu uncomfortable questions about her money management. Where was all the money?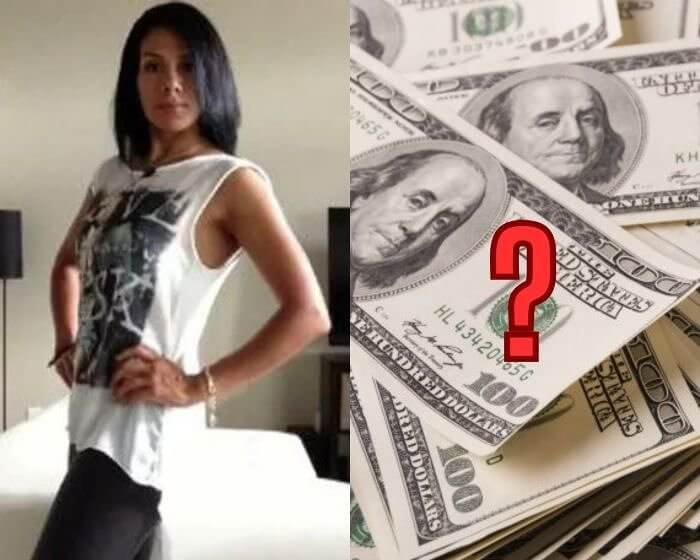 The combination of marital problems and financial concerns led Ramon to question Lulu's actions and motivations. This put even more pressure on their relationship and complicated their already difficult situation.
Things Begin to Get Serious
Ramon quickly found out what might have happened to some of the missing money. In March 2015, Lulu hired Julio Joglar, a divorce lawyer. Joglar says that what Lulu brought to his office shocked him. "Lulu was worried about her safety," he said. She had pictures of the marks and scratches he made on her arms, legs, and shoulders. She said that this was proof that he was pushing her.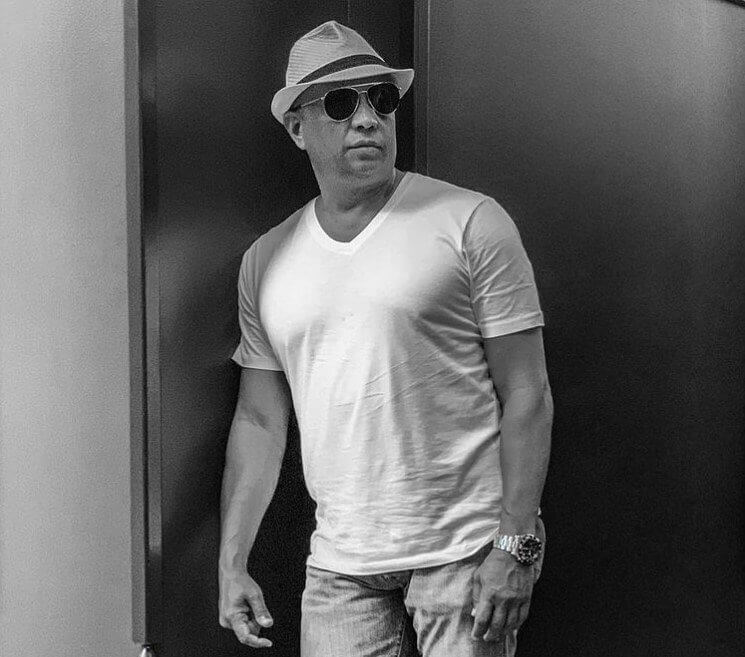 Lulu claims that Ramon was responsible for this happening once when he tried to force himself upon her. Ramon grabbed her and scratched her during their quarrel, she claimed.
The Power of Roman's Fist
Regarding the photographs for Roman, the answer was simple: "Those are all fabricated. I can tell you those are all fabricated." However, there was one image that even Ramon admitted was real. It was a picture of a broken door. "That, I admit to the punch.  She was accusing me of stuff. And that's one thing I did. I took my frustrations out. But, as far as putting a hand on her, never ever."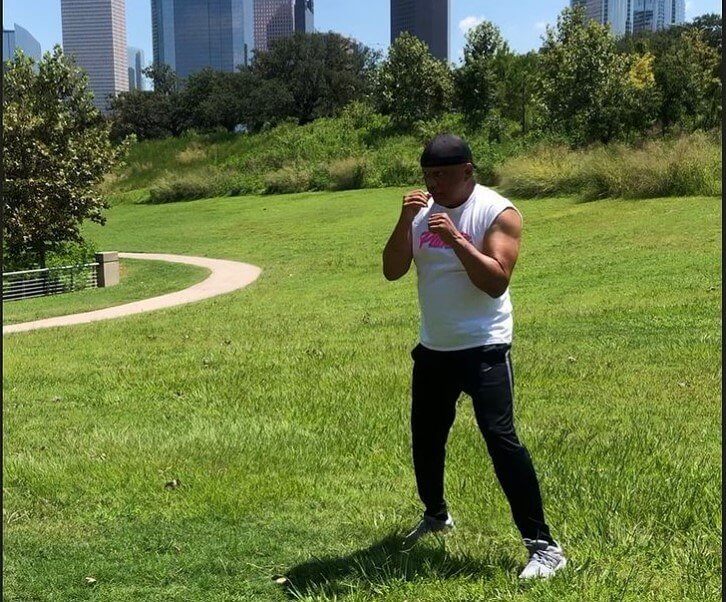 The lawyer for Lulu stated, "As you can see in this picture -- Ramon punched that door. And that can give you an idea of the strength of this man."
Critical Point
Ramon and Lulu's marriage reached a critical point as their relationship deteriorated. Despite the serious allegations of physical abuse, the couple continued to live in the same house even after Lulu initiated divorce proceedings. Ramon described the living situation as strained, with both occupying separate floors of their two-story home. While they cohabited, escalating tensions and a sense of danger made Lulu confide in her friends, expressing fear for her safety.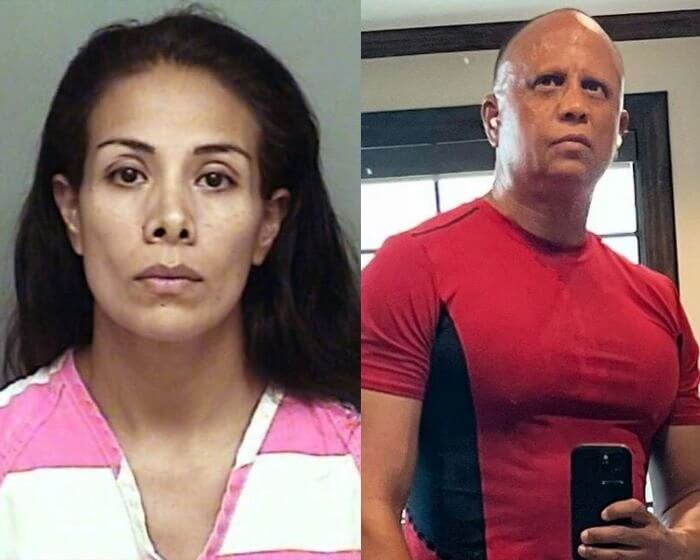 The conflicting dynamics and the atmosphere of fear created a tumultuous environment. Every day was casting a shadow over their lives and intensifying the need for a quick resolution.
"Mundo"
A client named "Mundo" unexpectedly entered the scene of Ramon and Lulu's broken marriage. Mundo was a regular at their gym and quickly made friends with Ramon and Lulu. Mundo, who had a tough upbringing in East Houston, sought guidance from Ramon to make positive changes in his life. He had a troubled past that involved gangs, drugs, and street violence. He desired a fresh start and became like a son to Ramon.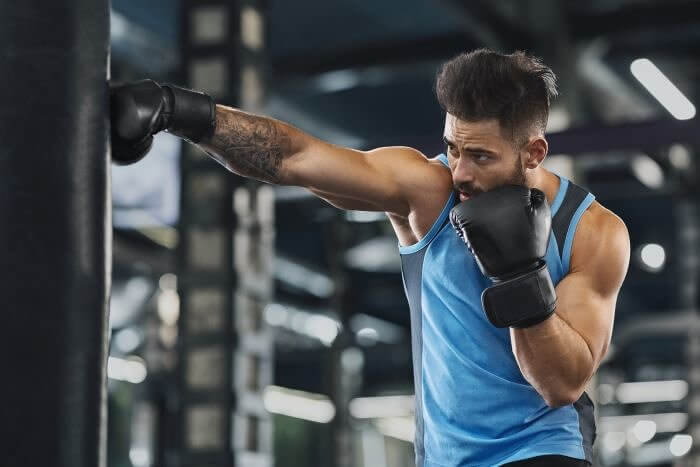 As for Lulu, Mundo became her confidante, to whom she entrusted her grievances against her husband, using him as a sounding board for her frustrations in their problematic marriage.
The Search for a Hitman
One evening, Mundo unintentionally overheard a conversation between Lulu and her teenage daughter. To his shock, they discussed a mysterious individual known as "Big Shot," who was rumored to engage in gruesome activities involving the dismemberment of bodies in Mexico. What startled Mundo further was the mention of Sosa's name during their conversation. Troubled by what he had heard and concerned for his friend's safety, Mundo decided to confront Lulu about it.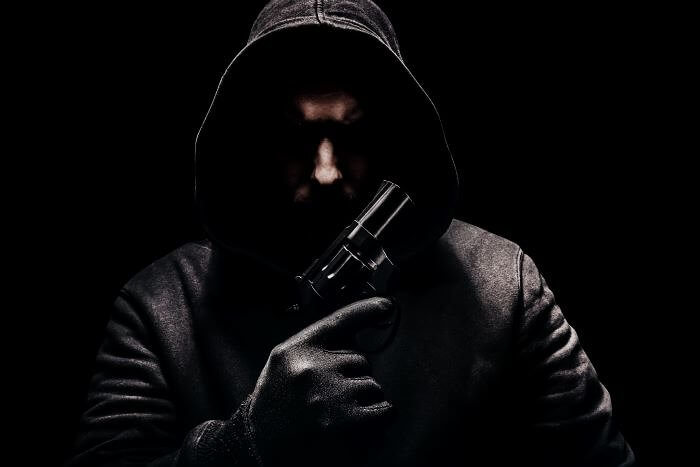 In response, Lulu made startling claims of physical abuse by Sosa and expressed a wish for him to disappear. Because he was worried about Ramon's safety, Mundo volunteered to help Lulu find a hitman.
A True Friend
Mundo, fearing for his friend's life, took swift action. He immediately reached out to Ramon, informing him about the disturbing conversation he had with Lulu and her mention of wanting him dead. He told him that Lulu had also mentioned her contacts with people in Mexico famous for their involvement in criminal activities. He even devised a plan to secretly record Lulu talking about her intentions to acquire evidence and safeguard Ramon.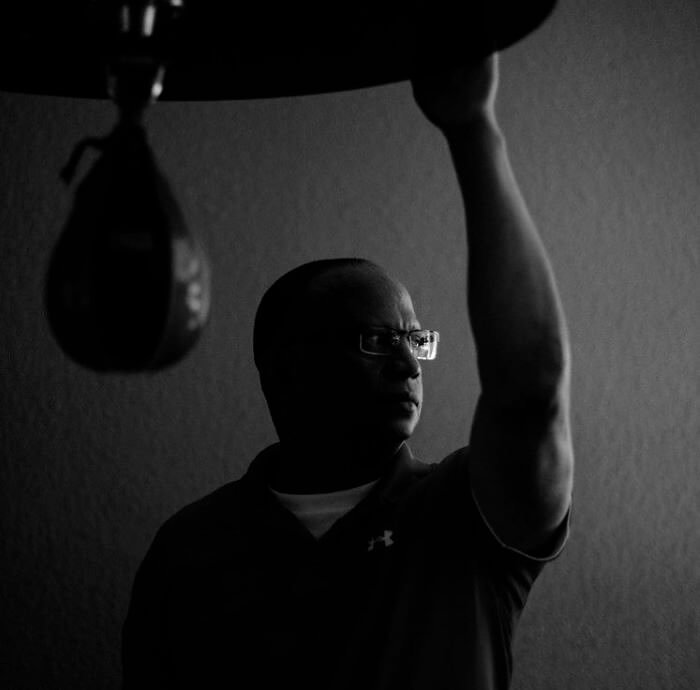 This recording could prove to be a game-changer in the case against Lulu. Mundo was determined to prove himself as a reliable ally in Ramon's corner and ensure his friend's safety.
Evidence Against Lulu
Over the course of the next few days, Ramon and Mundo worried that Lulu might have another hitman involved. As their concerns grew, Mundo thoroughly recorded his phone talks with Lulu, not missing a single opportunity to record her potentially incriminating comments. He skillfully maintained the facade, suggesting to Lulu that they should stage Ramon's death to look like an accident. Lulu agreed, even detailing her intention to mourn after the tragedy.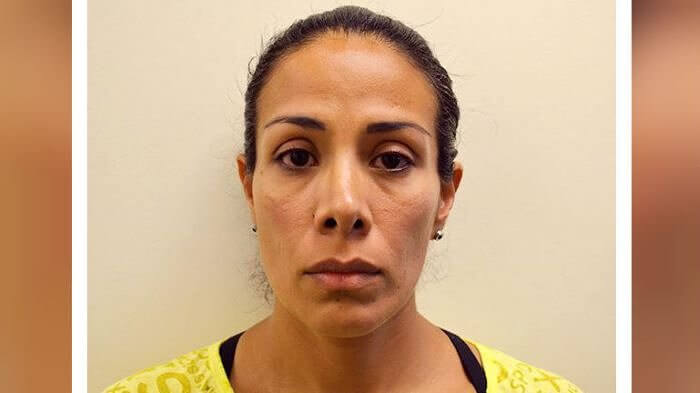 She also revealed that her true goals went beyond simply killing Ramon. Once Ramon was no longer an issue, she planned to take sole ownership of their shared assets.
Time Was Running Out
On July 5, 2015, Ramon and Mundo reported their findings to the Montgomery County Constable's Office. The authorities immediately understood how critical the situation was and how close Ramon's life was to being lost. Ramon stressed the seriousness of Lulu's intentions, saying she wanted his death as soon as possible before they finalized their divorce so she could keep all of their assets free from any claims from Ramon's children.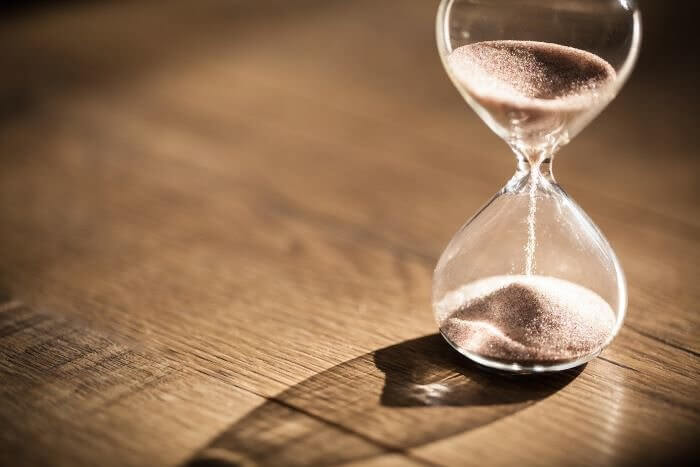 As part of their strategy, the cops decided to introduce an undercover officer who would pose as an assassin while interacting with Lulu to further expose her nefarious plot.
Lulu Meets a Hitman
Lulu met the undercover cop on July 20, 2015, not realizing that her evil plot was about to be exposed. The entire conversation was recorded, providing crucial evidence against her.  During their conversation, the undercover officer asked Lulu flat out if she wanted to see Ramon beaten or killed. Lulu confirmed her desire for his death, emphasizing the urgency of her intentions due to their upcoming divorce case on July 22.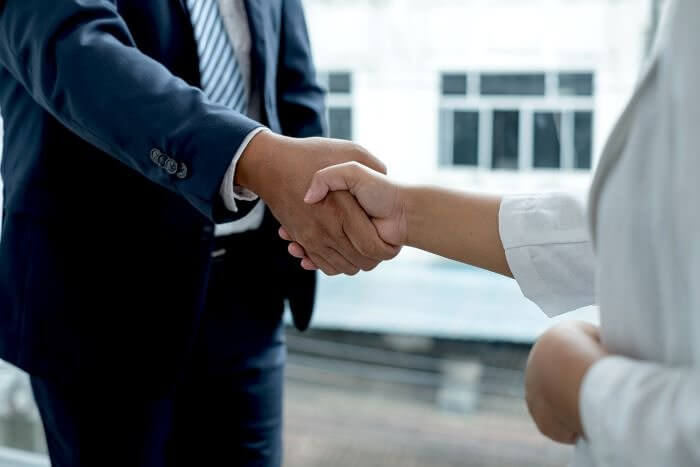 She even took $500 from an ATM later that night to make the hitman's payment. The police could have arrested her that night, but they wanted Lulu imprisoned for a long time.
Ramon Takes a Bullet
To maintain the credibility of the undercover operation and gather indisputable evidence, the police required a photograph of Ramon Sosa appearing deceased, confirming that the hit had been carried out. The following day, on July 21, Ramon willingly arrived at the police station, fully aware of the importance of the task at hand. He underwent a makeup transformation, with the police striving to create the convincing illusion of a bullet wound on his head.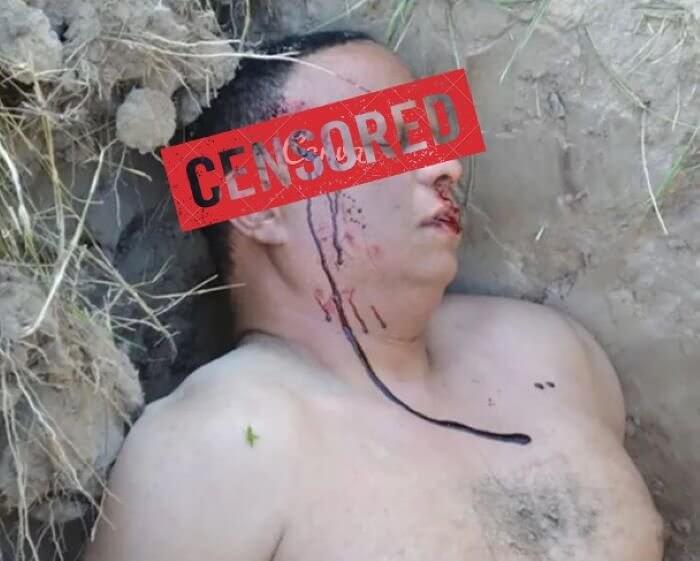 Ramon and the police officers spent hours poring through YouTube videos to learn how to create a realistic makeup of a fatal injury that would be used for Ramon's appearance.
A Crime Scene
Ramon couldn't believe everything that was happening to him. The police found a good spot, which was a field owned by the county, and then set up a fake scene to take pictures of. They told Ramon to take off everything but his boxers and put his hands behind his back to act out a kidnapping. All of Ramon's electronic devices, including his phone, were taken away to give the appearance of his abduction.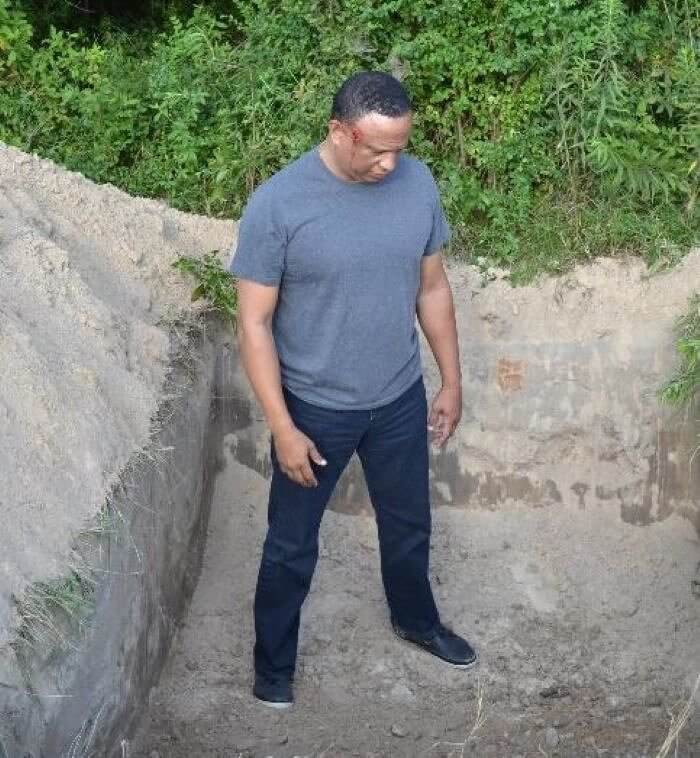 Ramon's anxiety for his family weighed heavily on his mind throughout this terrifying ordeal. He was concerned for his parents, anticipating the pain that they would feel because of his unexpected disappearance.
Ramon Is Dead
The undercover officer arranged a meeting with Lulu on July 22, presenting her with the evidence of Ramon's demise—the photos depicting him as lifeless in a freshly dug grave with a gunshot wound. The officer informed Lulu that Ramon had put up a fight but assured her that the job had been completed. Lulu responded with laughter and even made the celebratory raise-the-roof gesture, suggesting a disturbing lack of remorse.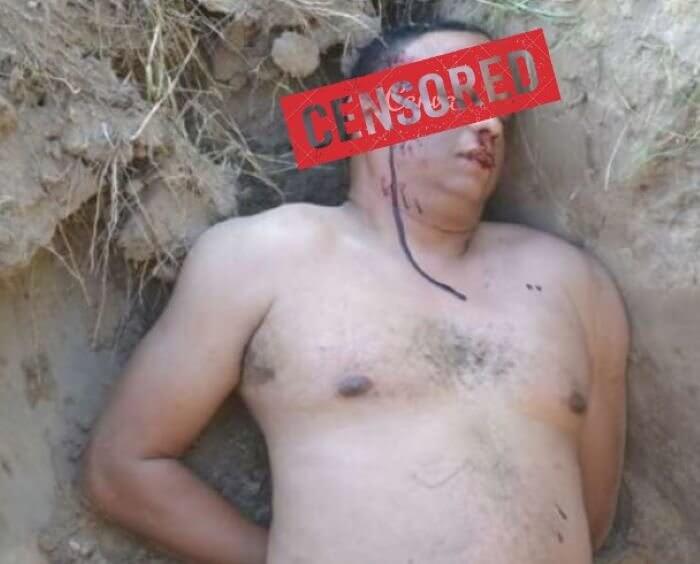 After learning of Ramon's death, Lulu immediately agreed to make the final payment. Lulu is heard discussing giving the hitman $3,000 in cash, jewelry, and even Sosa's white pickup truck on the recording.
Ramon's Loved Ones Start Seeking Him
Ramon had to act like he had been gone for three days. His family and friends became worried. His absence from work and inability to be reached by phone were out of the ordinary. They had made an effort to get in touch with Lulu to find out more. But no one seemed to know what happened to Ramon. On July 23, Detective Jason Martinez went to the Woodlands gym to talk with Lulu.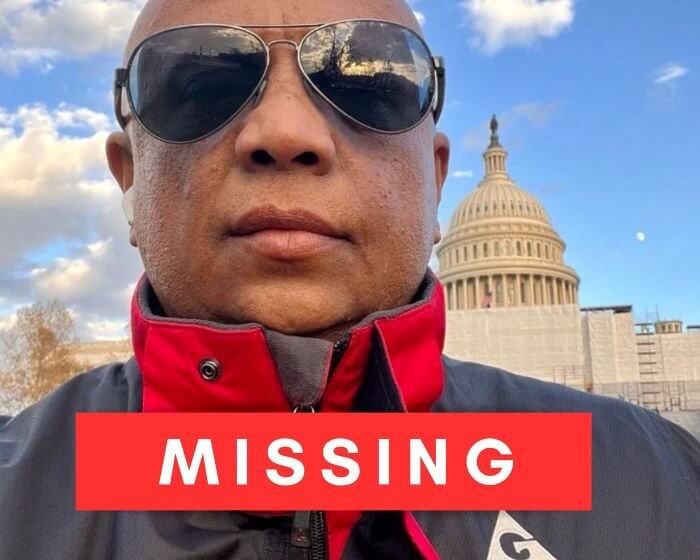 He pretended to be looking into a missing person's complaint. Lulu went on and on about the divorce, claiming that she and Ramon had not communicated since July 15.
You're Under Arrest
On that particular day, Lulu spent time in the gym with both her mother and her daughter.  Detective Jason allowed Lulu's performance to continue for a few more minutes before finally making the arrest: "OK, Ms. Sosa. Stand up, please. You're under arrest." Lulu's mom was shocked and wanted to know what was going on. Lulu was accused of soliciting a murder with the potential for the death penalty.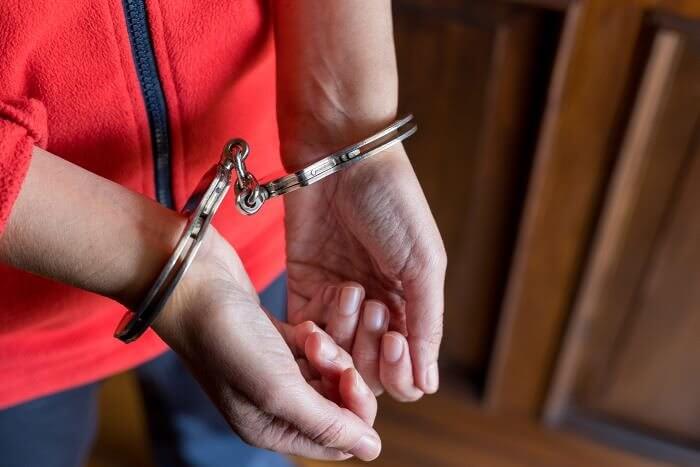 Finally, Ramon was able to return to his loved ones. News of Lulu's arrest had reached them at that point. As soon as they realized Ramon was still alive, his family burst into tears.
It's an Injustice, Says Lulu's Divorce Lawyer
In the aftermath of Lulu's assault, her divorce lawyer, Julio Joglar, said, "I think that Ramon Sosa is someone who was very violent to his wife. And I think that the constant hammering, the constant violence, and the constant behavior towards his wife made her fear him. I believe that's what forced her at the end to make a decision that otherwise she'd have never made." Lulu's abuse testimony is now in doubt.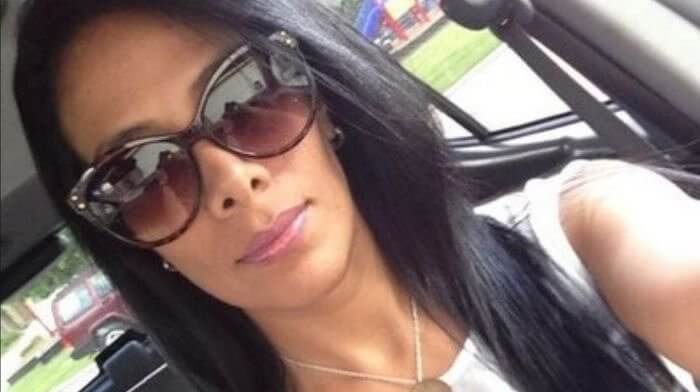 Ramon's assault case was withdrawn while Lulu was behind bars. Also, Lulu granted Ramon the gym and the house as part of the divorce settlement. According to Ramon, "She gave it all up."
The Sounds of the Chains
"The first thing I remembered when she walked into the packed courtroom was hearing the sounds of the chains," Sosa said, looking back at Lulu's imprisonment. "I could hear the sounds of those shackles on her wrists and ankles. I remembered looking down at her feet and seeing those $1 state shoes they give to prisoners. This lady ended up in this country because she wanted a better life."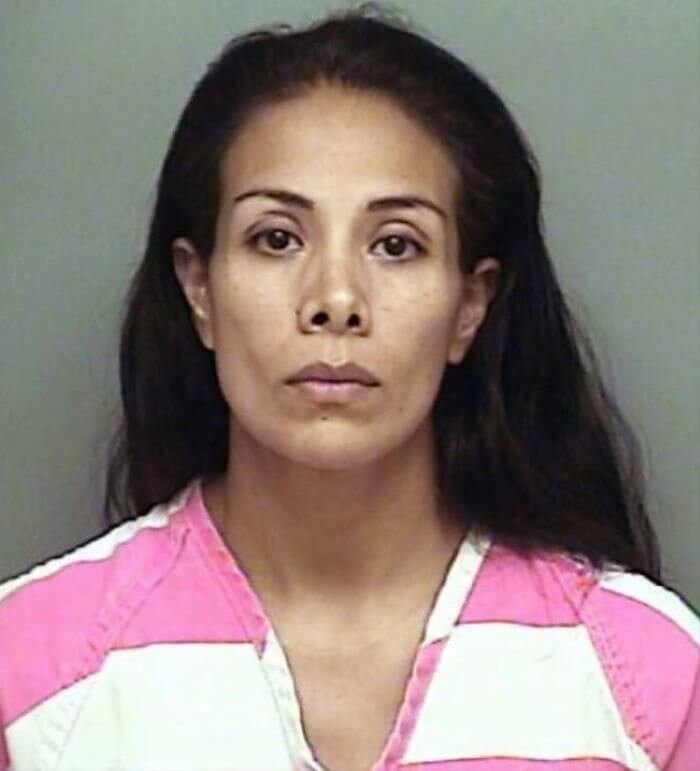 "She was living well. I bought her expensive shoes. She wore fine clothes. And now she's in a jumpsuit and chains. It didn't have to be this way." Ramon added.
Lulu Pleaded Guilty
Lulu gave up the battle after 15 months in jail, awaiting trial on murder-for-hire accusations. In October 2016, she pled guilty to a lesser charge of second-degree solicitation of murder in front of Ramon, preventing a trial and a possible life sentence. She received a 20-year jail term. In 2035, she will be eligible for parole. Lulu, according to Ramon, never made eye contact with him and has exhibited no remorse.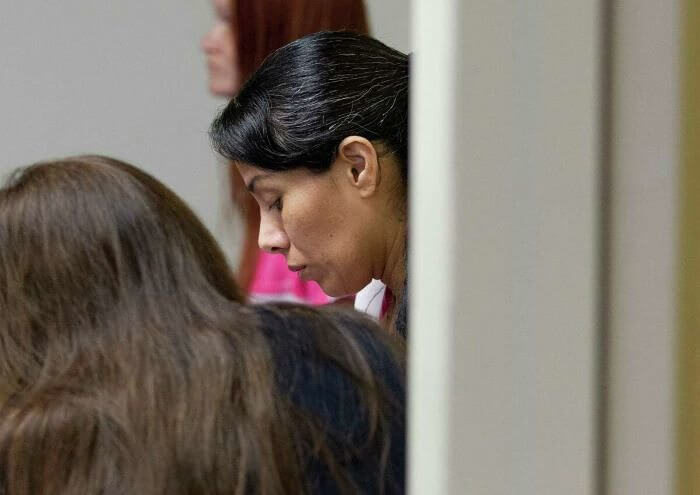 Ramon thinks that Lulu married him only to become an American. He said, "She came here with an American dream. And she got her American dream quickly. To lose everything that way is sad."
Too Greedy for Divorce
"If Lulu had just gone through the divorce, she would've gotten half of everything we owned together," said Sosa. "But no, she was very greedy and wanted more. But today, I'm here. And I'm hoping my story will encourage others to walk away from a difficult situation and take back their lives." Ramon is not the same person he was before his brush with death.  He is now a sought-after public speaker.
He now has a "wonderful" life, as Sosa puts it. Even more remarkably, he has discovered love again and is engaged to the woman "who brought life back into me." 
I Walked on My Own Grave
In 2019, Ramon wrote a book titled "I Walked on My Own Grave." In the memoir, Ramon Sosa provides vivid details of the events that unfolded, offering readers a firsthand account of the shocking circumstances surrounding his wife's conspiracy against him. The book likely delves into the emotional and psychological turmoil Sosa experienced, as well as the aftermath and legal proceedings that followed the revelation of the plot and following events.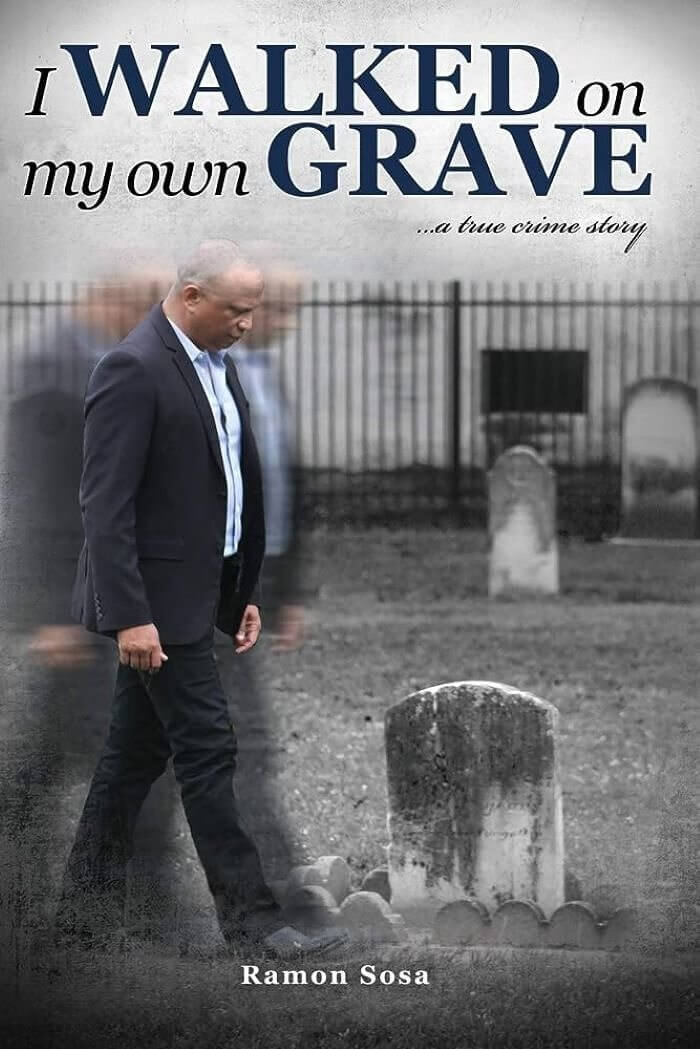 He summarized his experience "I stayed until the last minute of the last round. She had me on the ropes. But she had no idea that the whole time, I had a plan too."