We all know that traveling to a new destination can be an expensive experience. Whether it's for work or pleasure, nobody wants to blow their budget before they even get started. 

Airports are notorious for charging premium prices to use their facilities. From sandwiches and snacks to fast food and entertainment, you can expect to pay way above average if you don't come prepared.

And let's face it, thanks to delayed flights and layovers, sometimes we spend more time at the airport than we ever intended.

But the airport doesn't have to take the joy out of your journey. With these 30 budget-friendly tips, you can easily take control of your airport experience.
Take the Pressure Off With 24-Hour Online Check-In
We have all experienced unexpected delays while trying to reach the airport on time. That last-minute dash to make the departure gate can be extremely stressful. But these days, thanks to the magic of the internet, the option to check in online 24 hours before it's your time to fly can make life so much easier. With your boarding pass in hand, your time at the airport can be a much more relaxing experience.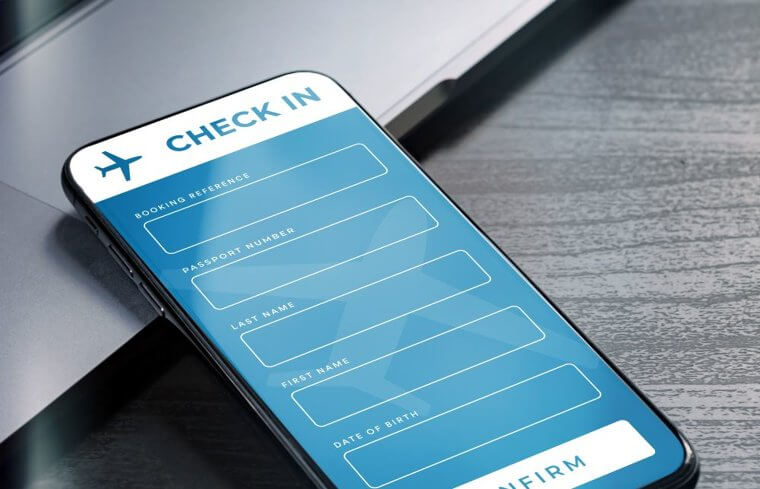 Online check-in allows you to choose a seat if you have a basic economy ticket. If possible, you should check in before everyone else since seats are assigned on a first-come, first-served basis.
Cut Out Costly Currency Exchange
Don't wait until you arrive at the airport to change currency. While it may be convenient, this common mistake can be costly. Exchange rates at the airport currency exchange are notoriously bad compared with those on the high street or online. Get your vacation off to a good start. Debit and credit cards are often your best bet for spending overseas. They usually offer competitive exchange rates without extra charges.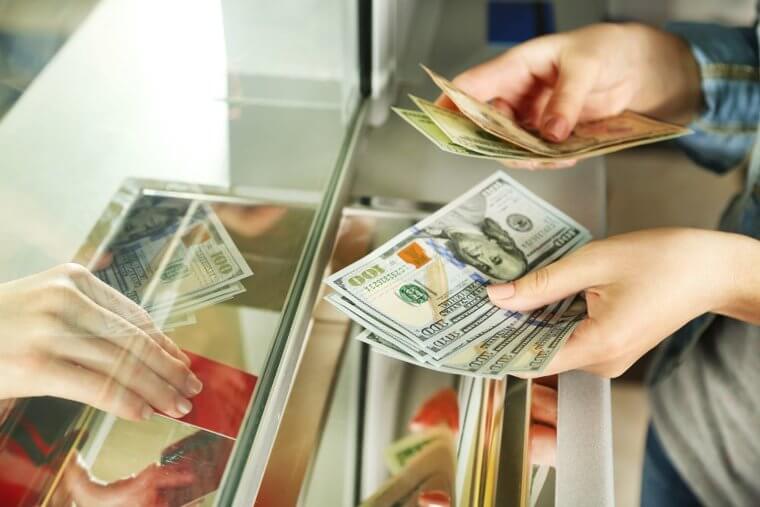 The convenience of airport currency exchange can be tempting, but banks often provide the best exchange rates, and many will not charge additional fees to convert money.
Carry a Portable Power Bank
Is there anything worse than your phone dying just when you need it most? Accessing a charging point at the airport can be a long shot. Carrying a portable power bank can make your airport experience much more relaxing. When the battery on your phone starts to run low, all you have to do is pull it out of your pocket and plug it in. It's frustrating and sometimes dangerous to travel without an active phone.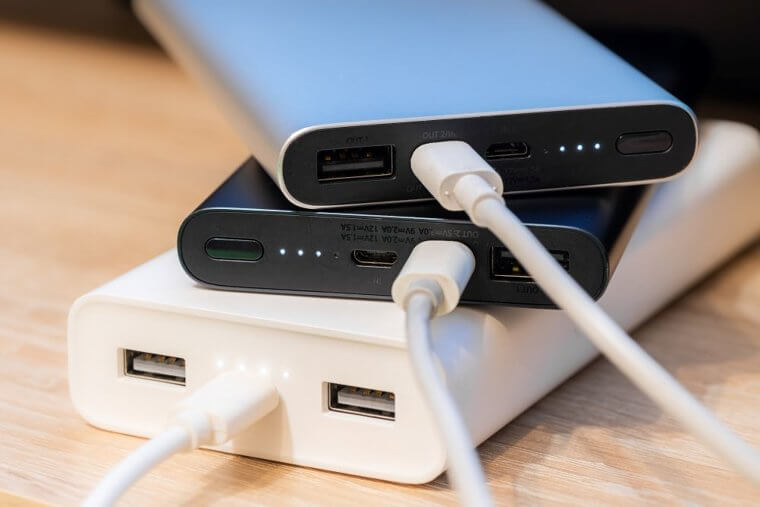 If your phone or tablet battery ever dies, a portable charger may save the day. They have a lifespan of 600–1,000 full cycle charges or 1.5 to 3.5 years.
Keep Your Headphones Handy
If you bring your headphones to the airport, you'll save money on your flight if you want to watch a movie, and you'll be able to truly relax and enjoy the entertainment without being bothered. You never know if your flight will be delayed or not, so come equipped with a set of headphones to keep boredom at bay. Find a comfortable spot and simply connect to your laptop or phone to enjoy your portable entertainment system.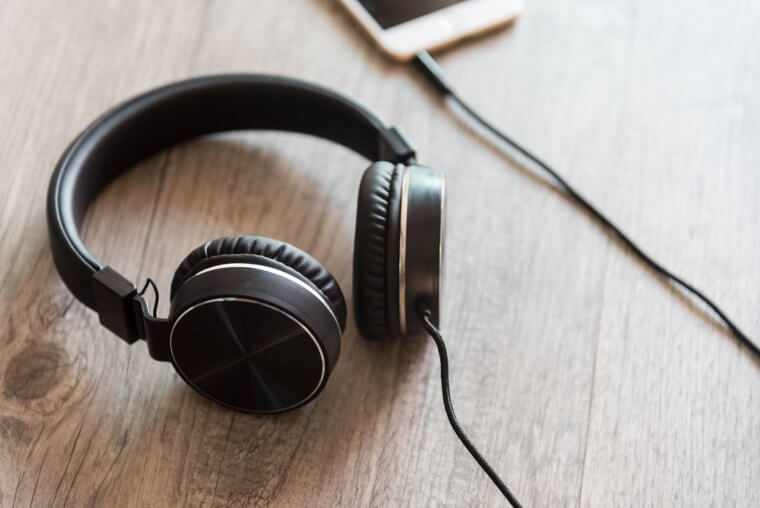 Having your own headphones will help pass the time and make your airport stay more bearable. Hopefully, you won't have to wait too long before boarding the plane.
Pack Your Own Snacks
While the choices for dining at airports have improved, their prices have also gone up. You can easily spend north of $30 on a restaurant lunch, and if you are traveling with kids, your vacation can get off to an expensive start. Being prepared with your own food is the answer. From snacks to sandwiches, the options are endless. Keep hunger at bay the cheap and easy way with this budget-friendly tip.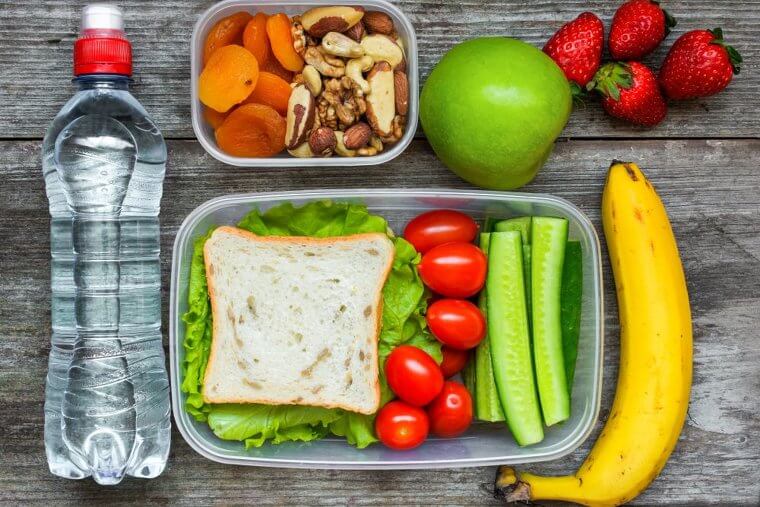 Try to concentrate on high-protein foods to maintain your energy level over a long day of travel. Simple, mess-free choices include almonds, protein bars, and string cheese.
Take an Empty Water Bottle With You
You must keep hydrated when flying, but purchasing bottled water at the airport can be costly. Believe it or not, drinking fountains still exist at airports, so you can keep your cash for other necessities by bringing your own empty bottle. And why not bring some powdered drink mix to make things more interesting? You may bring an empty water bottle on an aircraft either in your checked luggage or in your carry-on.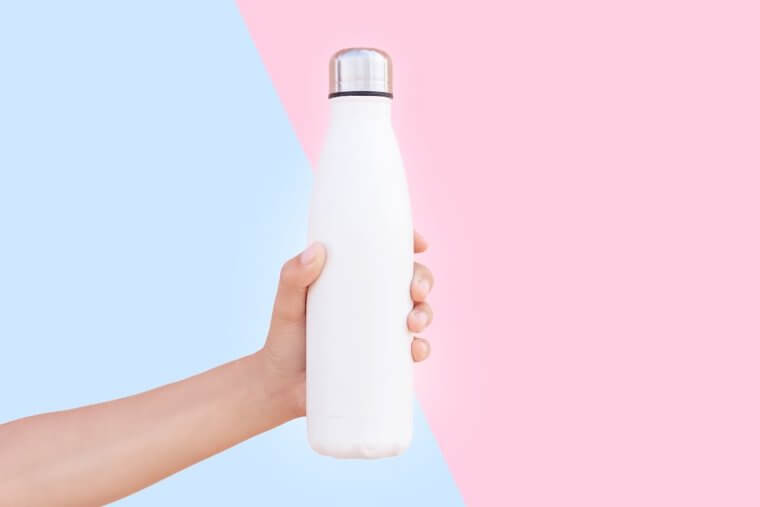 A bottle made of aluminum or stainless steel will keep your water colder for longer than a plastic bottle and won't get crushed or punctured in your luggage.
Prepare to Be Entertained!
Prepare for delays and combat airport boredom by carrying your own entertainment. Fill your tablet or smartphone with books you'd like to read, the newest season of a show you enjoy, or a couple of movies you missed. Find a comfortable spot in the departures area, and you will be the envy of all the other passengers with your portable entertainment system. Don't forget to pack your portable power bank in case you can't find an outlet to charge your gadget.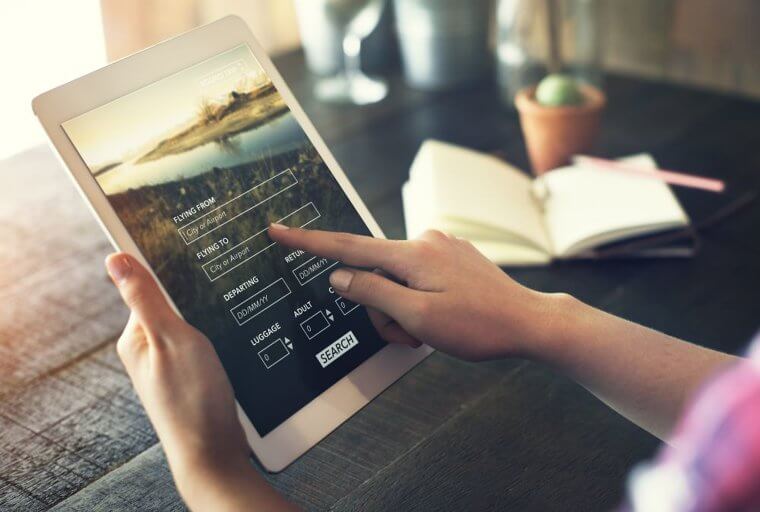 And bring your headphones! Airport gift stores are known for selling low-quality earphones at outrageous costs, and onboard headphones are also poor quality and certainly not worth the money.
Keep Your Luggage Light
There are many reasons why you should pack as lightly as possible for your trip, and avoiding extra luggage costs is top of the list. Paying extra for your luggage can be a real downer, while lighter luggage will cut those unnecessary costs and make you more agile as you navigate from A to B. People often overestimate what they need when packing for vacation and end up paying extra airport fees for overweight luggage.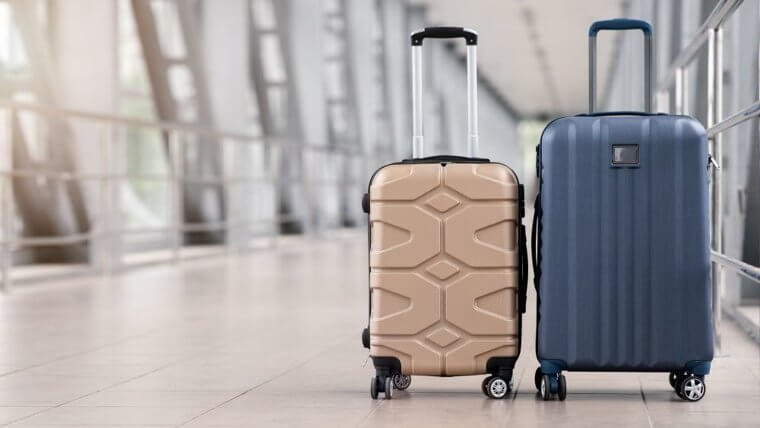 Pack clothes that you can mix and match easily, so you don't have to pack four pairs of shoes, for example. And try not to carry heavier items like extra jackets.
Stay Fresh
Due to delays and overlays, airport visits are notorious for not going to plan. By feeling fresh will remain energized and ready for whatever your day brings. Be sure to include some essential items in your carry-on. Why pay for a toothbrush or hand sanitizer at the airport when you can pack your own? Keep that grimy feeling at bay by packing a toothbrush, toothpaste, wet wipes, tissues, hand sanitizer, and lotion in your carry-on.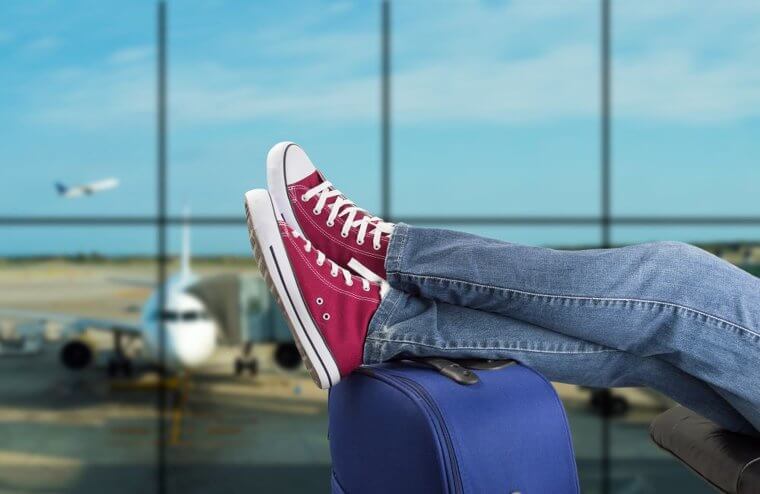 Just be sure that all liquids you pack in your carry-on are in TSA-approved sizes. And while you're at it, why not pack a pair of slippers, so you're extra comfy while flying?
Avoid Airport Shopping
Airport retail options are more attractive than ever. But resist the urge to go shopping just to pass the time. You'll spend more than you would elsewhere and have to lug around shopping bags you didn't intend to carry. Don't go into the airport shopping area and think, "I've still got an hour to kill; what shall I do?" That's when the shiny brands work their magic. It's best to plan your time so you can avoid the temptation.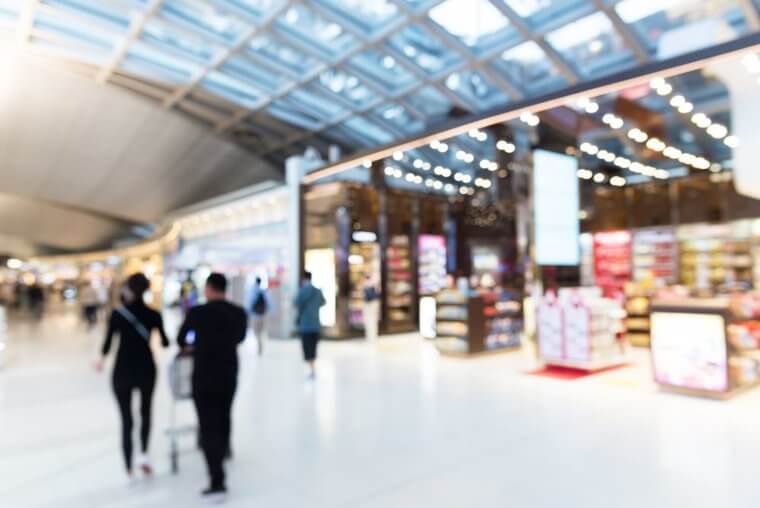 Airport boredom can end up being very expensive. By following some of the previous tips in this article, you can entertain yourself at the airport at very little cost.
Get Airport Details Before You Travel
If you're flying into a new airport, make sure you know where everything is before you get there. Check out your airport's website for information on the shops, facilities, and transportation. If feasible, try to find a coach or train to transport you where you need to go instead of taking a taxi. Airports can vary greatly depending on where you travel. Some have better facilities than others, so to keep costs low, it's best to plan ahead.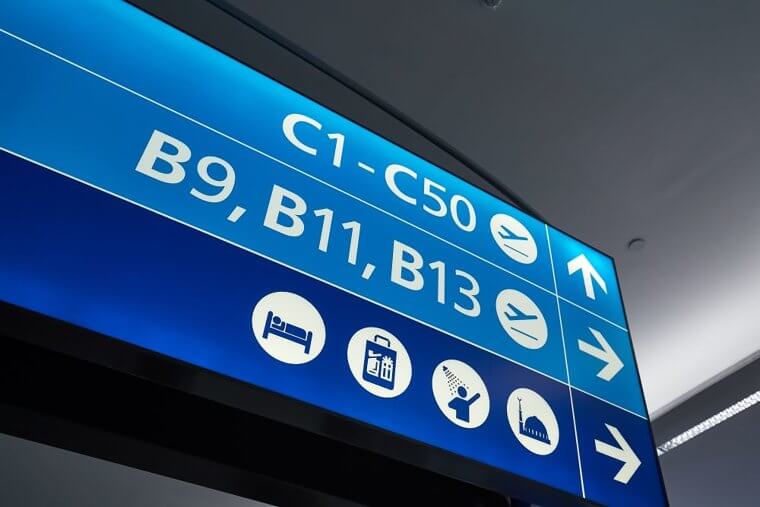 Some airports provide low-cost or free shuttle service into and out of town. The better prepared you are, the less likely you are to waste money.
Regular Vs. Express Trains
Express trains from the airport are often much more expensive than regular trains since they travel directly to your destination without stopping. It's generally better to take the regular train and save the additional money. And while this may sound inconvenient, using normal trains doesn't necessarily mean adding a lot of extra time to your travel. Regular rail service may only add a few minutes in certain circumstances. It's worth checking out!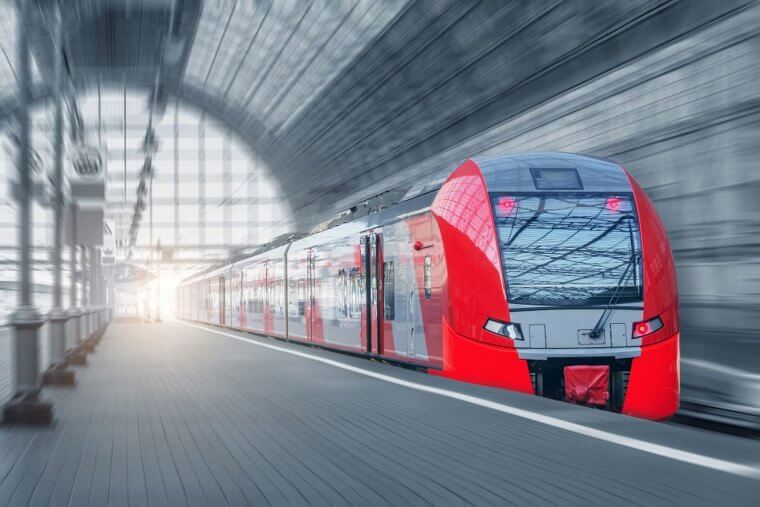 Rail and shuttle connections from airports can vary in different countries. Your best bet is to check out your destination online so you can plan your airport connection before leaving home.
Come Prepared With Your Own Ziploc Bags
While airport security lines are unavoidable, there are some things you can do to speed up the process. Firstly, check out the airport's security guidelines online. Liquids must be stored in a clear plastic bag, and Ziploc bags are ideal for this purpose. Prepack your liquids and gels into your Ziploc bags before leaving home or reaching airport security. Ziplocs are also useful in other situations while traveling. They're waterproof, sealable, and light as a feather.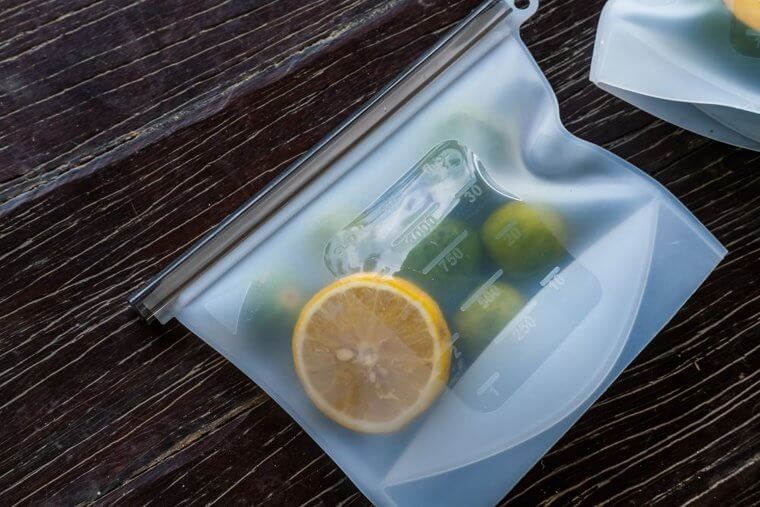 Ziploc bags are easy to find. You can simply buy them online, or they will be available at your local supermarket. You will be glad you packed them.
Avoid Overweight Luggage
If you're going on a long trip and have a lot of luggage, you may save time and money at the airport by weighing your bags ahead of time. Extra fees for overweight bags can leave you flustered. Avoid having to repack all of your bags when you reach the airport. Make sure none of your bags exceed your airline's weight limitations for checked luggage. You don't want to be left wearing four sweaters and two pairs of trousers while boarding the plane!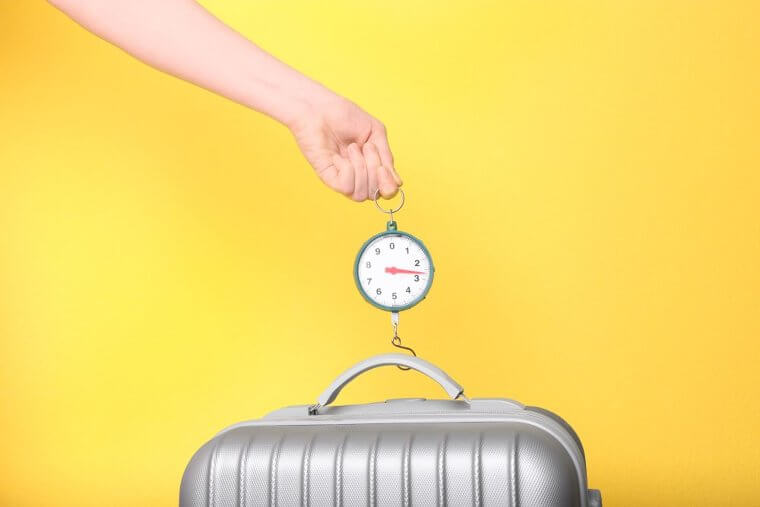 By knowing the airline rules for both checked-in and carry-on luggage, you can distribute your items between both to avoid unnecessary fees. And remember, carry-on luggage is allowed for each person flying.
Be Organized
Save time and money by being organized. Try to make the transition through the airport to your departure gate as smooth as possible. At the security check, you will be asked to remove liquids, your laptop, and other electronic devices from your carry-on. Any items you need to take out of your bag should be easily accessible. Keep your boarding card and identification in a jacket pocket or the exterior pocket of your bag for check-in and entry onto the plane.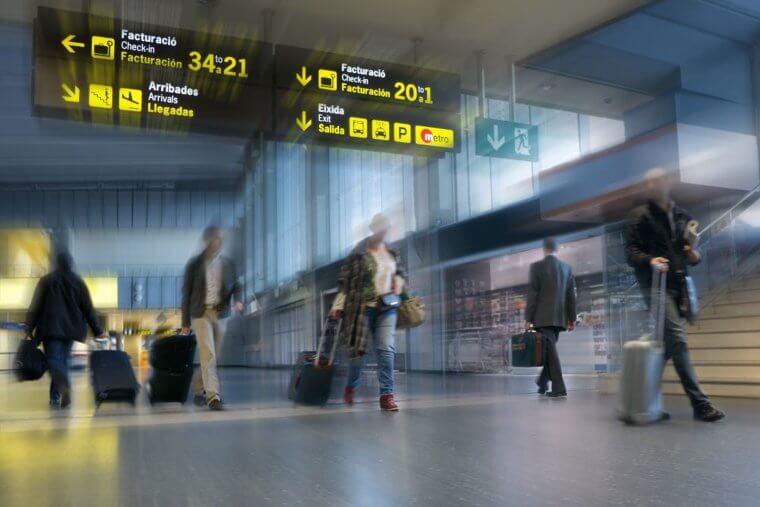 Items you'll need while on the plane should be easily accessible, while things you won't need until you land can be buried at the bottom of your luggage.
If You Must Eat at the Airport, Plan Ahead!
If you expect to eat at the airport, allocating a specific amount of money for food before you go is a good idea. Airport food selections are way better than they used to be, depending on where you go. Planning ahead and having a budget for your airport meals is a smart way to save money. If you are traveling with family or friends, airport meals can be costly, so it may be best to pre-pack some snacks so you don't blow your budget too soon.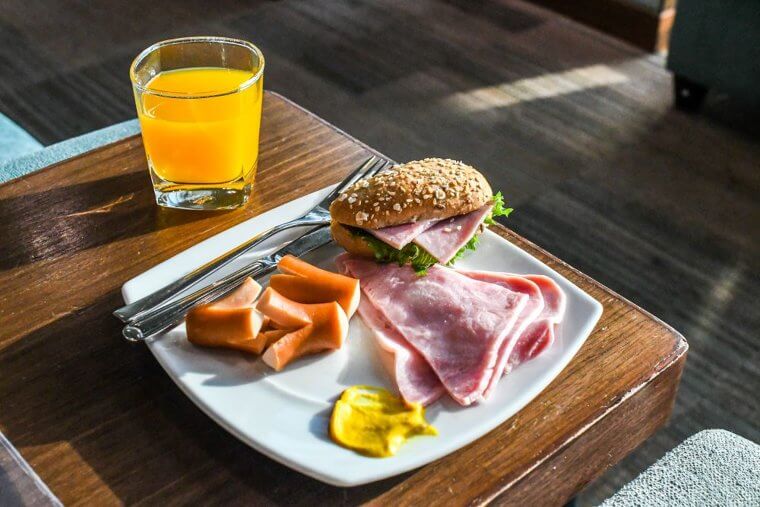 Check the airport's web directory before your journey to determine what dining options are available in the airport and the terminal you'll be using. You will save money in the long run!
Finding Free WiFi
Surfing the internet might be the perfect way to pass the time while waiting for a flight, but airport Wifi can be another major expense. Most airports have free Wifi, but there is a catch: it is either restricted in time or provides access to the internet at a reduced speed. If you need help finding free Wifi at the airport, check out the free lounges, coffee shops, or restaurants. Many of them have their own free WiFi setup.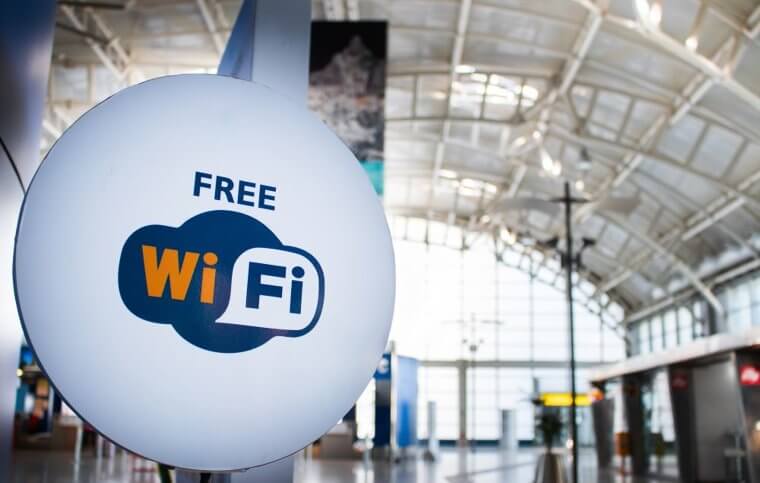 Free WiFi can be your saving grace if your flight is delayed or you have hours to wait until departure. Battling airport boredom is easier with internet access!
Don't Kill Time at the Airport Bar
Drinking is generally pricey but considerably more costly at an airport bar. The worst combo for your budget is high-priced drinks and time to kill. Bars, like shopping, should be avoided if you don't want to waste your money on pricey beverages. If you and your friends spend too much time propping up the airport bar, you may be shocked when you are handed the bill. The best time to party is when you reach your destination.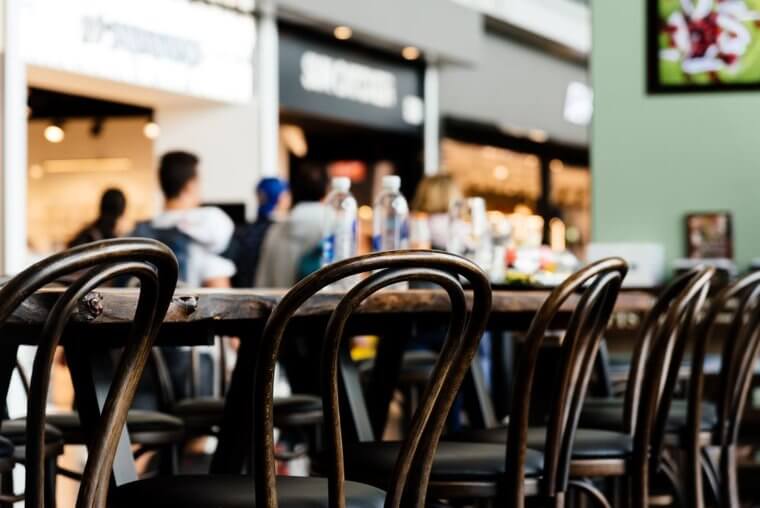 It is important to stay hydrated, so it is best to avoid alcohol. Try water, soda, or sparkling water instead of a cocktail. Avoiding bars is a great way to save money at the airport.
Off-Season Travel Is Easy on Your Pocket
Traveling over the holidays can be expensive and should be avoided if you want your budget to stretch further. You'd be shocked at how much money you can save by waiting until the off-season. This applies to flights, trains, and regular airport rates. When booking flights, practically every website provides a "flexible with dates" option that allows you to check which days are better than others. Try to plan your break outside the high season. Besides keeping costs low, beaches and bars will be less crowded.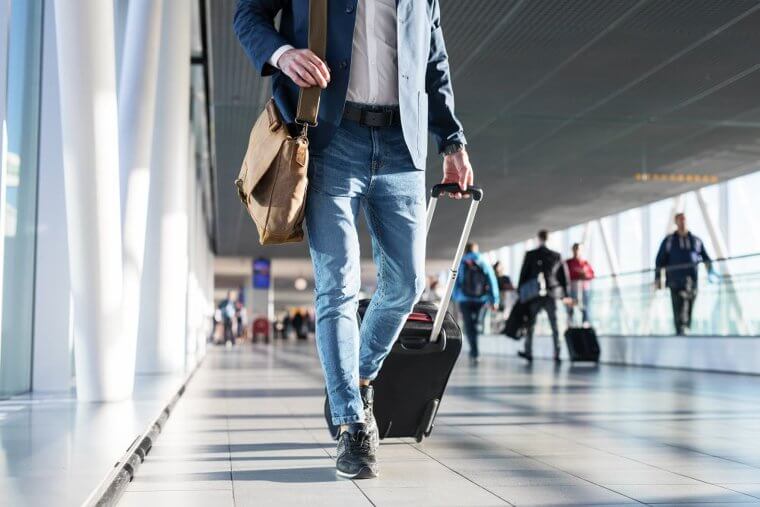 Christmas, New Year's, Easter, and the high season in the summer are the most costly times to travel. However, the most expensive dates are around Thanksgiving.
Ask for a Free Upgrade
Most of the time, people are so nice that they would never ask for anything for free, but it may be worth trying. If you would like an upgrade, why not just ask for it? At worst, all they can say is no, but on the other hand, they may just agree. Some airlines have been known to offer guests complimentary upgrades if they can. Your experience is important to the airline; they want to make it as memorable as possible.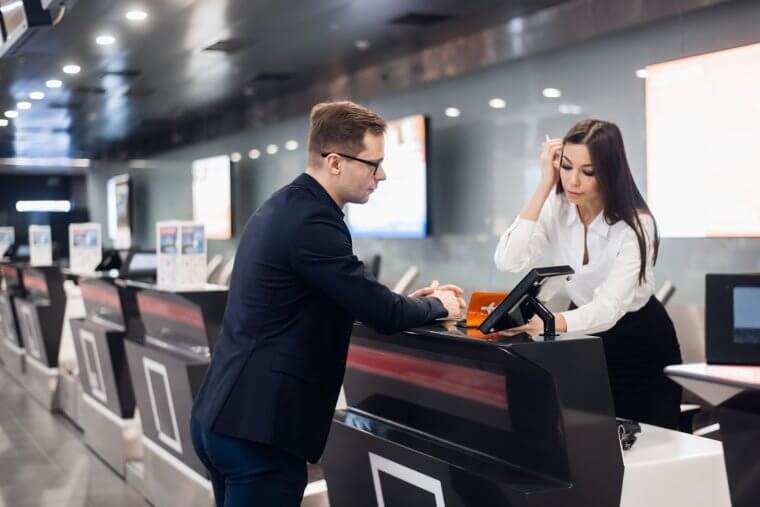 Whether you are traveling for business or even if it's a romantic break for two, sometimes it's worth being spontaneous. Take the opportunity at the check-in desk and ask for a free upgrade.
Wet Wipes and Hand Sanitizer
Since you are so close to so many other people at the airport, it is only natural that your chance of getting sick is higher. As a precaution, you should travel with your own wet wipes and hand sanitizer. These days, taking all the necessary precautions to remain healthy while traveling is a smart move. Packing hand sanitizer and wet wipes will give peace of mind for you and your family.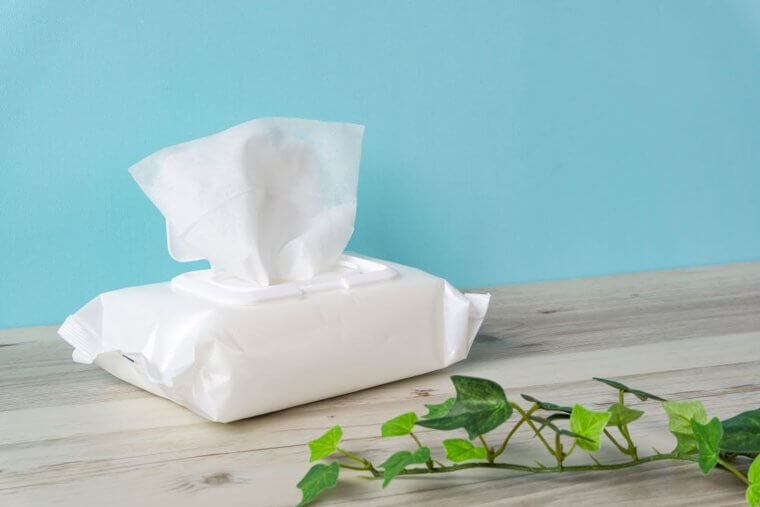 Additionally, wet wipes will help you feel revitalized after lengthy travel. After a flight, it's natural to feel tired or clammy, and while you cannot immediately take a shower, you can at least wipe yourself down.
Ready to Fly Red-Eye
Save money on hotel costs by flying overnight. If you are on a low budget, it makes sense to sleep on the plane. And if you dislike busy airports and would like a more peaceful experience, book a flight that departs late at night and arrives early the following morning. Red-eye flight tickets are almost guaranteed to be cheaper than daytime tickets, too. And while it's not for everyone, you may be pleasantly surprised if you give it a try..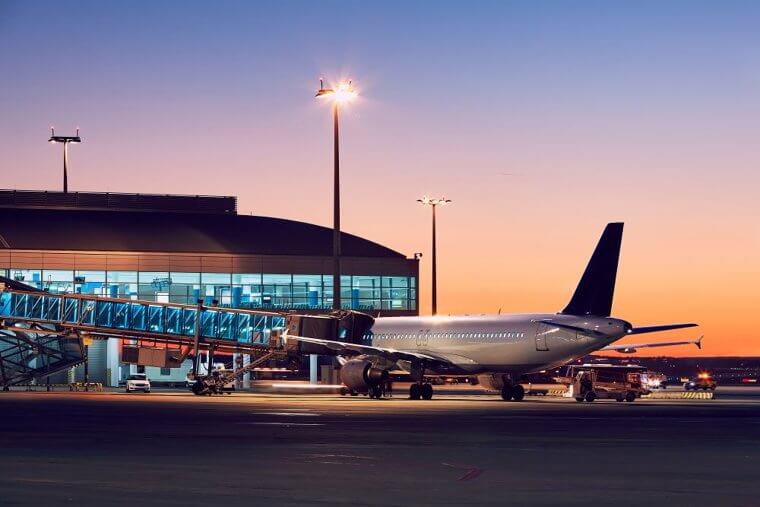 By taking the red-eye, you have the opportunity to relax and take a lengthy nap. By the time you wake up, you will have reached your destination. 
VIP Lounges
To keep you flying with them, several airlines provide frequent flier miles. In some cases, you may trade them in for access to exclusive lounges. The VIP lounges in airports are often quite plush, with comfy seating, complimentary beverages, and entertainment. At some airports, you can pay without using any frequent flyer points. The lounges may sell day passes for roughly $50, although the price depends on the specifics of the establishment.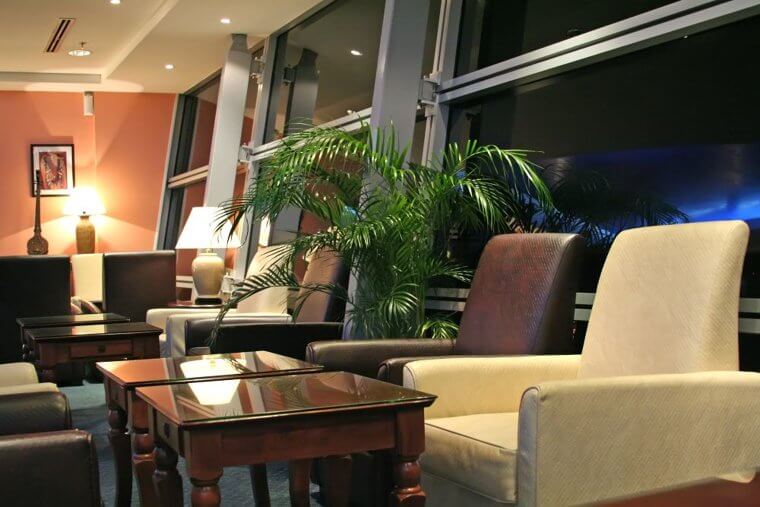 If you find waiting in crowded airports stressful or boring, paying for access to the VIP lounge may be worth the money. Your break can begin before you even set foot on the plane!
The Cheapest Times to Fly
Tuesdays and Wednesdays, according to research, are the best days to purchase plane tickets. If you book your plane tickets on a Tuesday or Wednesday, you can save an average of $73 per person. Thursdays and Fridays are the best days to find deals for air travel. Sunday is the worst day to book a flight and the worst day to actually take off, as it is much more expensive to leave just before the beginning of the work week.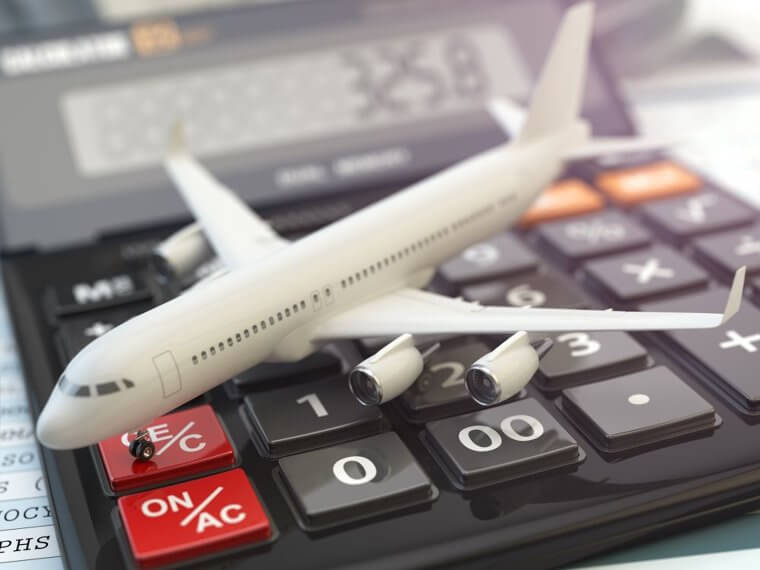 The next time you must fly, compare ticket prices on the days surrounding your preferred departure date. You may be surprised at how much money you can save with these insider tips. 
Hotel Parking
Parking at the airport can be costly, but parking at a hotel nearby can save you a lot of money, especially if you're looking for long-term parking. Some cheap airport hotels offer free parking and shuttle services for as little as $5 per day. Find a hotel parking facility near the airport, make a reservation, pay online, and then present your voucher at the hotel's front desk to get picked up by the airport shuttle.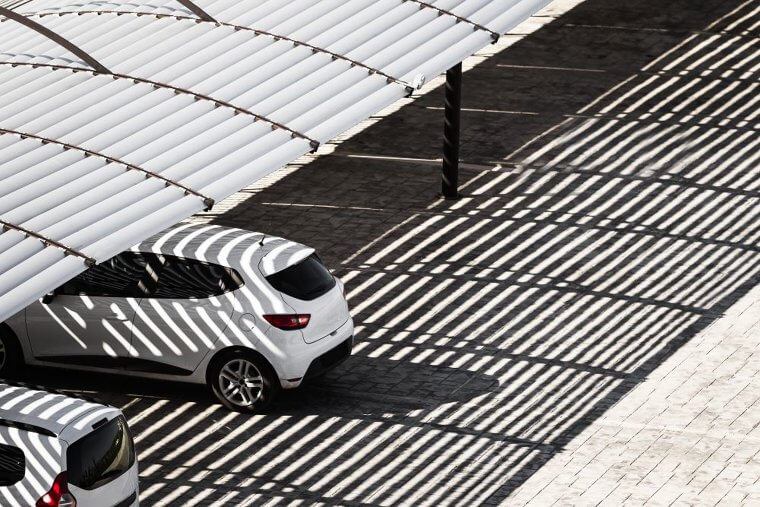 Wherever there is an airport, there are sure to be plenty of hotels within a radius of a mile or two. Check your airport's surrounding area online and start comparing hotel parking prices. 
Carry-On Only
Packing smartly and only bringing carry-on baggage on your trip is one way to guarantee that your belongings arrive safely. Usually, airlines let you bring one carry-on bag and another small item, like a laptop or handbag. Checking your bags in may result in lengthy waits and the possibility of your belongings being misplaced. If you are heading off on a short trip, carry-on luggage may be all you need if you just pack the essentials.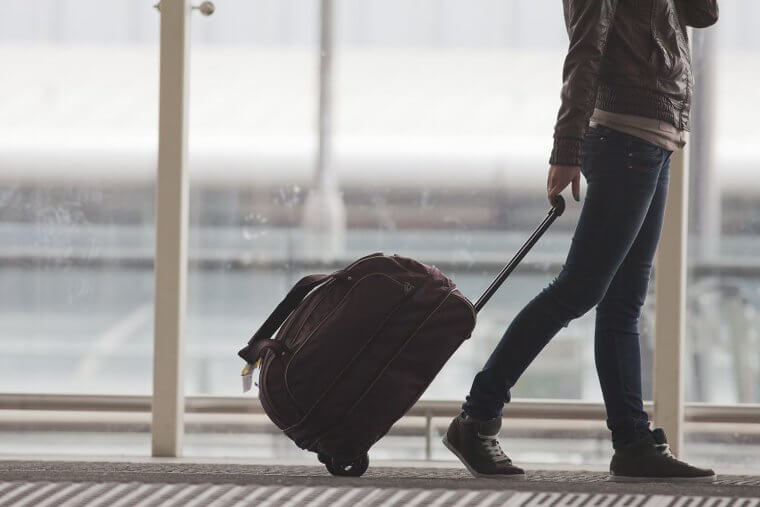 Also, it's worth remembering that if you are traveling as a group or a family with kids, each person with a seat on the plane is allowed carry-on luggage, even the kids!
Give Yourself Plenty of Time
Allow plenty of time to get to the airport early. If you're running late, you may have no option but to hail a costly cab, but if you have time to spare, public transport is usually a quarter of the cost. You may also discover that rideshare charges for journeys to the airport are higher at certain times. Don't put yourself in the position of having to rebook a flight at the last minute because you arrived late.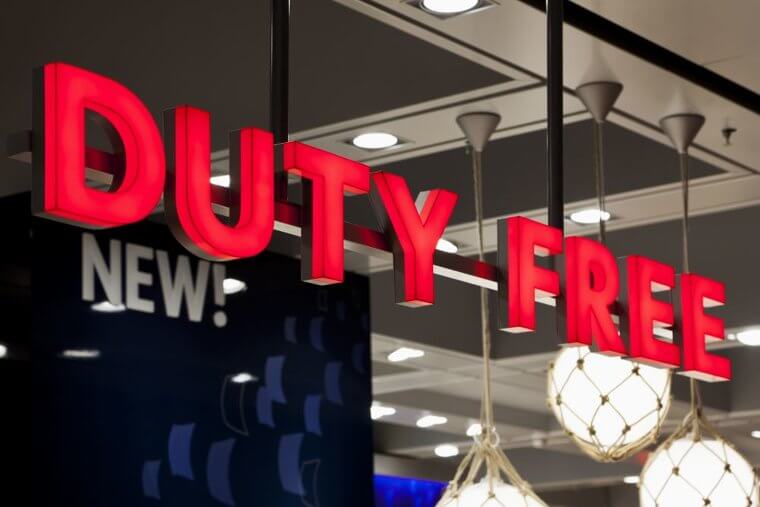 Start your journey the stress-free way. By taking a bus, shuttle, or train to the airport, you are sure to save money in the long run. 
Unfamiliar Surroundings
Knowing the basic costs of items might help you avoid being charged an unofficial "tourist tax" if you are in a different country or unfamiliar with your surroundings. By researching average taxi prices at your destination before you travel, you will know what to expect. Consider investigating the average market prices for things so you can confidently haggle. Avoid overpaying for bus tickets by learning how to get official tickets in advance.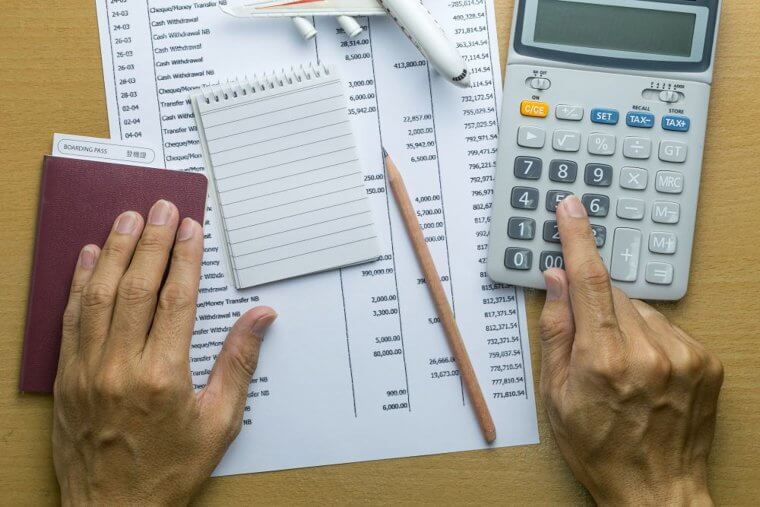 Sometimes, people can take advantage of tourists regarding local prices. You could become an easy target if you are unaware of local costs. Don't make it easy for people to cheat you!
Save Time, Book a Car Online
Rather than waiting in line at the airport, book a car online through a rental company. All the car rental companies you see at the airport will also be available online. You'll have more options and may even save money if you prepay. You won't have to wait, and when you reserve online, you can double-check that the vehicle meets your requirements and budget. Make your reservation before arriving at the airport to avoid any unnecessary disappointment.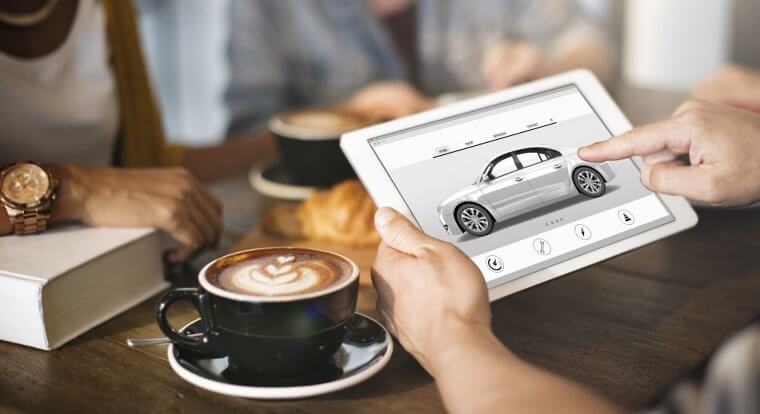 If you need a car with specific requirements, like a family car with extra space or a roof rack, don't leave it to chance. Book online to ensure you get what you need.
Inform Your Bank That You Are Traveling
Some banks may freeze your card if they detect fraud. So it's best to call your bank ahead of your trip to avoid having your card locked. Explain that you will be traveling and that there is no need to freeze your card if a transaction is processed in a different country. If the bank doesn't realize that you are traveling in a foreign country, they won't take any chances, and your card will be frozen.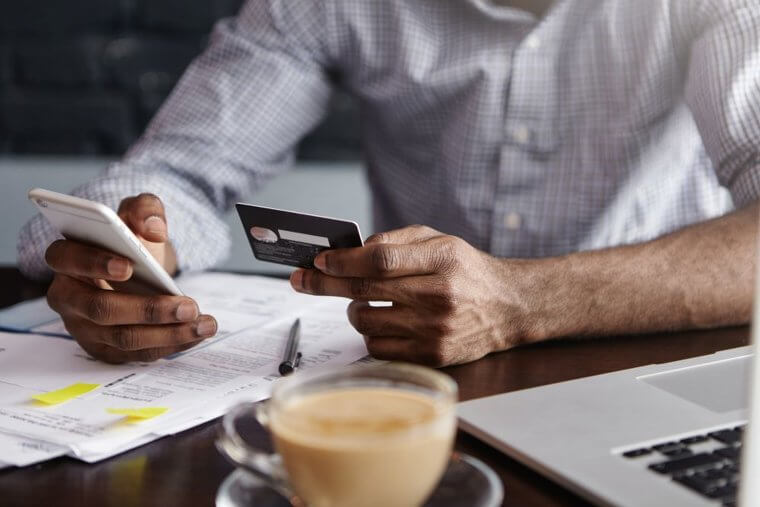 If your card is stolen while you are on vacation, you can always call the bank and have it deactivated immediately. It would be best if you always had a backup plan for accessing money while traveling.