When it comes to making life a little easier around the home, I think we'd all agree that we're all for it. Whether it's ways to save time while cooking in the kitchen or finding easier ways to remove pet hair from your furniture, we could all do with some clever solutions to these everyday problems. Well, you've come to the right place! In this article, there is a list of 25 cheap and easy-to-use items that will save you time and energy around the home. Make your life a little easier with these 25 solutions to household problems that will save you time and money.
Bumpers for Your Cabinet Doors
These transparent bumpers may be attached to the inside of cupboards and drawers, so you can softly close them after use. However, that's just one of their many uses. Use them as a soft bumper on the back of picture frames to prevent them from banging off the wall or even beneath glass tabletops, chopping boards, or on any hard surface that needs a softer side. Keep a box handy for your needs.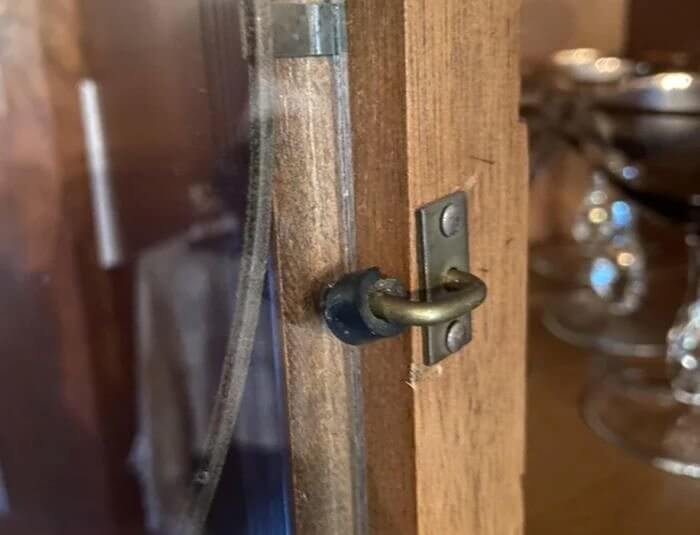 These sound bumpers come in boxes of 100 and are available from Amazon for around $10. Take it from us; they will make your life easier.
Draft Stopper and Sound Muffler for Doors
You will be amazed at what else this draft stopper blocks aside from sealing off the bottom of an outside door to stop drafts. Even sound cannot pass through it, and water will flow in a different direction. Additionally, when trying to study, it works well to muffle the noise your rowdy roommates make on the other side of the door. Easy to set up, available in various colors, and simple to take down.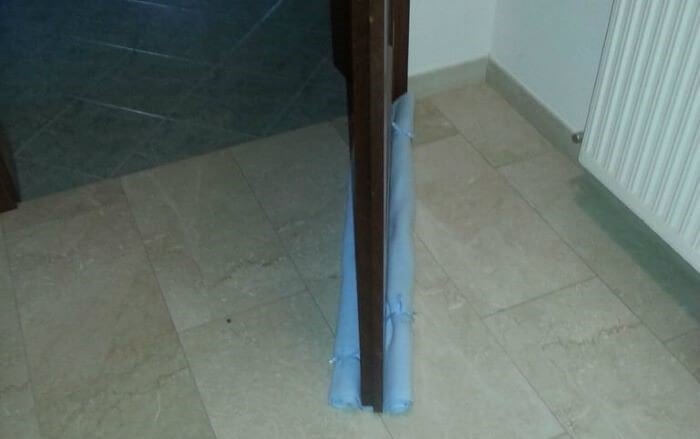 Simply cut it to size, remove the backing, and stick it wherever needed. And the best thing is that they only cost $17 and are available on Amazon.
Clear Adhesive Dots
There are so many situations in which you may wish to stick one object to another—sticking a vase down so the cat doesn't knock it over, hanging a picture without marking the wall, putting a ring on the back of your phone—how did you ever manage without these adhesive dots? They're discs of sticky plastic, half an inch in diameter, and transparent. Most of the time, you wouldn't even notice they were there.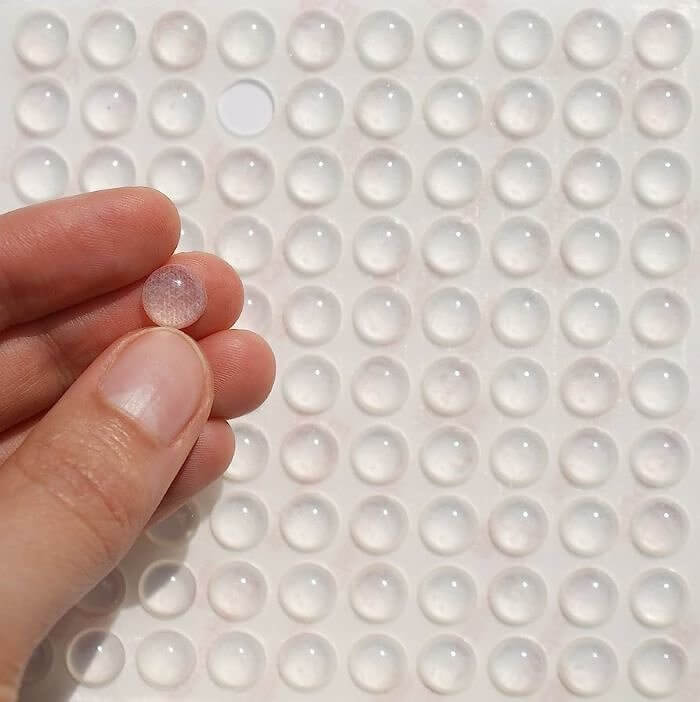 They're fantastic for temporarily fixing things in place, and they can be removed if necessary. A box of these handy dots will only set you back $12
Smart Plug for Outdoor Electrics
Do you have a fountain, string lights, or perhaps a Christmas tree to decorate your yard? If you're like me, you probably always forget to turn that stuff off before you go to bed. This smart plug simplifies the process by allowing you to use voice commands. It syncs wirelessly with your Amazon Echo or Google Home, so you can program it into your daily routine or just tell your AI to turn it off with a yell.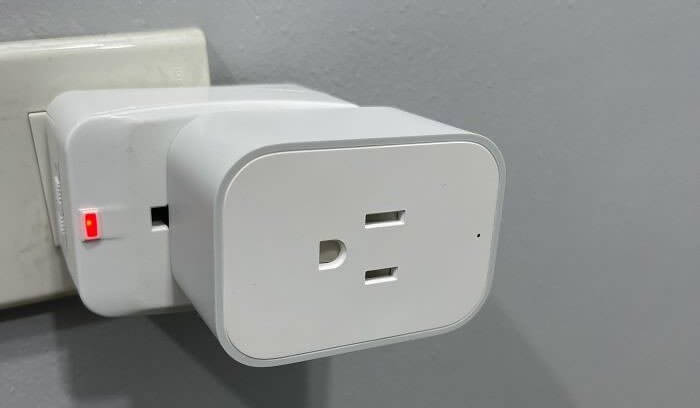 You may also use the plug's built-in timer to have it turn on at dusk and off again a few hours later. Pretty cool for only $20.
Computer Memory Foam Wrist Supports
If you're anything like me, your wrists probably ache after typing all day. Long periods spent with your wrists supported by a hard surface, such as a desk, can cause unexpected discomfort. These cushioned wrist supports are the perfect antidote to that problem. They feature a sticky back so they don't move when you type or use the mouse and they provide a cushioned spot for your wrist to rest.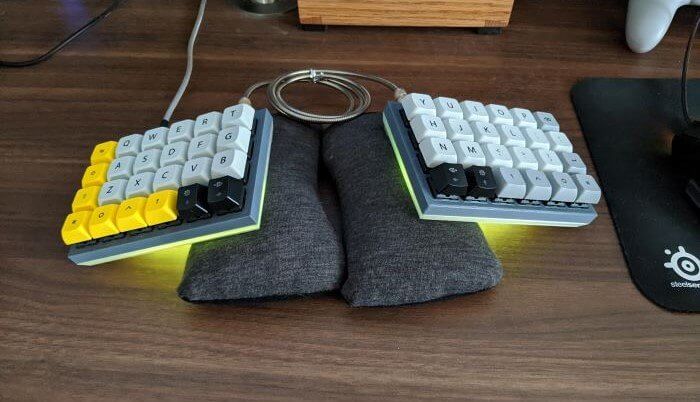 Similar to memory foam mattresses, these mold to your unique physique. Both keyboard and mouse supports are included in the bundle for just $21.

Pet Hair Remover From ChomChom
The white hair running down the front of your jacket is a dead giveaway that you are a cat lover. You may not notice it, but everyone else does. That's where the ChomChom pet hair remover comes into play. It works really well, using tiny rubber paddles to force pet hair into a chamber that opens quickly when a button is pressed. You need this product if you don't want everyone to know your cat is your best friend.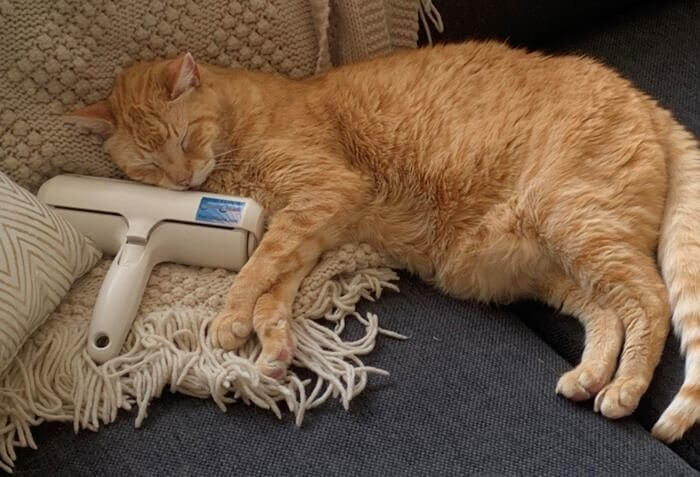 According to the internet, which has given it over 100,000 five-star reviews, this cat hair remover is amazing value at just $30. You will love your cat even more!
Splatter Screen
I think many of us can admit that we love a fry-up from time to time but are fed up getting splattered by hot oil. Well, with this ingenious splatter screen, you will no longer be afraid to cook up a hearty fry whenever you feel like it. It is crafted from a very thin mesh made of stainless steel, designed to capture any grease splatters. The screen has a width of 13 inches, so it's just perfect for your pans.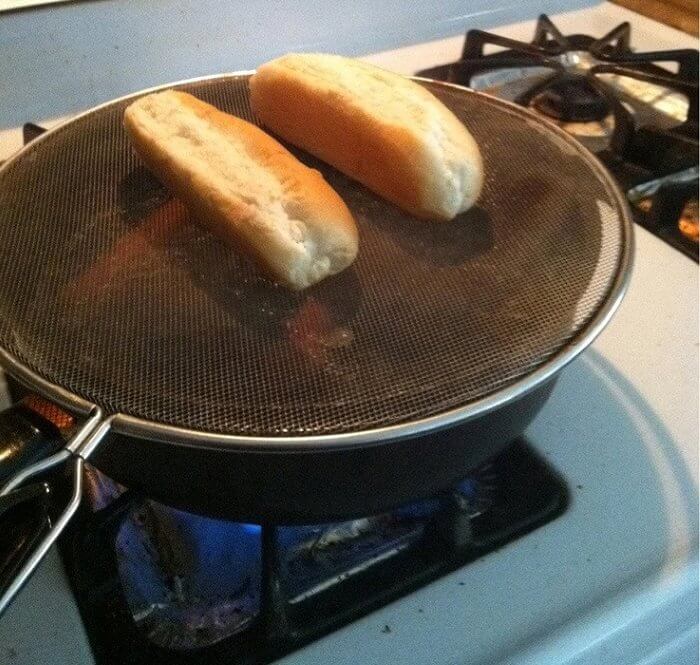 It can be cleaned in the dishwasher for a fast and convenient cleanup after cooking. The splatter screen is a brilliant addition to any kitchen at just $11.
Anchor Headphone Holder
Why is it that your headphones always disappear when you want to watch a movie or join a Zoom call so you don't disturb everyone else? Well, with this handy gadget, your worries are over. If your headphones are hanging on your desk, fully charged, and with everything you need attached, you can go about your business in silence. This double-sided hook clip mounts to the underside of your desk and provides a dedicated home for your headphones.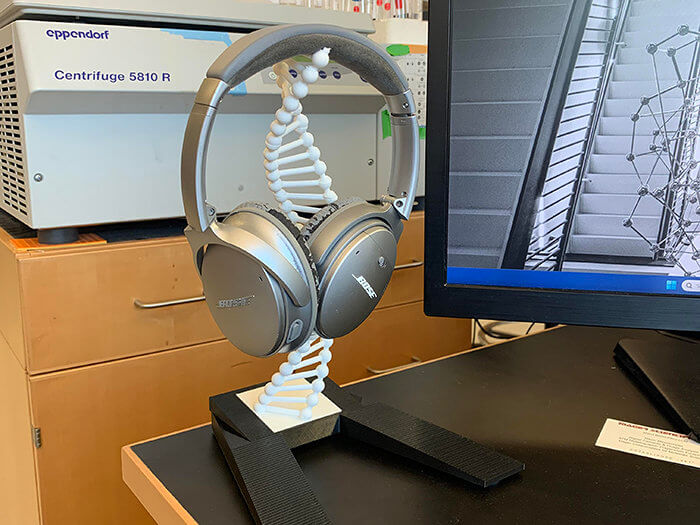 It's also beneficial for cable management. Installation is simple: simply peel and stick. And this next-level organization tool is a steal at just $15.
Gooseneck Stand and Tablet Holder
Using a tablet in the kitchen is so handy for recipes and cooking tutorials on YouTube. The problem is that the screen is either too far away or at an awkward angle for quick glances. That's why I use the "gooseneck stand." It allows me to attach my tablet to any surface and move it to any desired position. It's also perfect for viewing movies in bed, making hands-free video chats, or shooting family movies.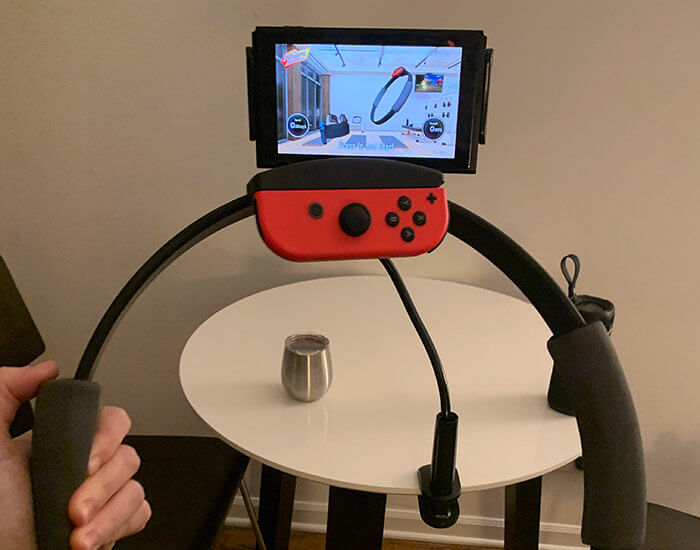 The adjustable neck is 34 inches in length and can accommodate various mobile devices. At just $27, you will wonder how you survived without it.
Waitiee Charging Station
While you snooze, this sleek wireless charger sets up a neat charging station for all your electronic devices. In addition to charging your Apple Watch, this stand also keeps your phone in the ideal viewing position for late-night checking. The AirPods case can also be charged with the stand, all from a single power source. As long as your Android device is Qi-compatible, you should be able to use this stand.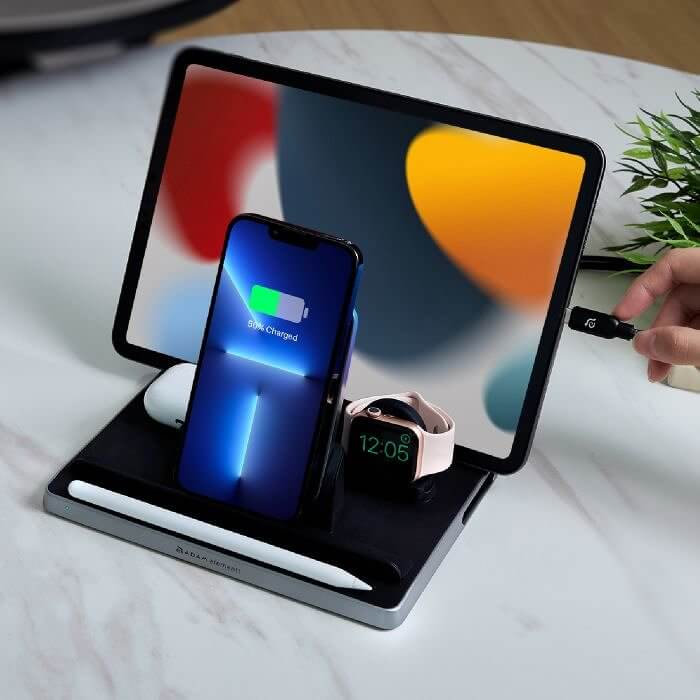 You can have everything charged and ready for action at any moment through the night or in the morning. This amazing addition to your nightstand can be yours for just $29.
Cutting Board and Collider From QiMH
Saving time and space in the kitchen is a massive bonus for using this cutting board and colander. Open it up and wash the veggies inside. Then, chop the vegetables directly on the built-in cutting board after draining the water and flattening it down. However, it's useful for much more than that. This incredible invention is perfectly portable, so it can come in very handy on family road trips or picnics.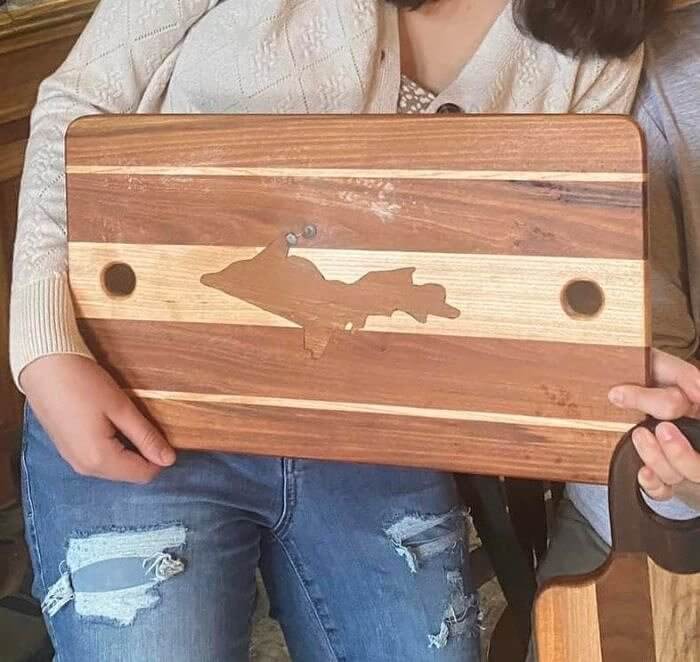 And because it is watertight, you can use it to rinse off any dirty dishes before popping it flat and storing it away. This is a steal at only $16.
Dekugaa Bug Zapper
The buzzing of a mosquito constantly interrupts me just as I'm starting to doze off. I can't ignore it since I know by morning I'll be covered with bites. But getting up and looking for it is the last thing I want to do. However, this tiny light serves that purpose for me. Simply turning it on causes a UV light to attract bugs, luring them into a trap where they are shocked by electricity.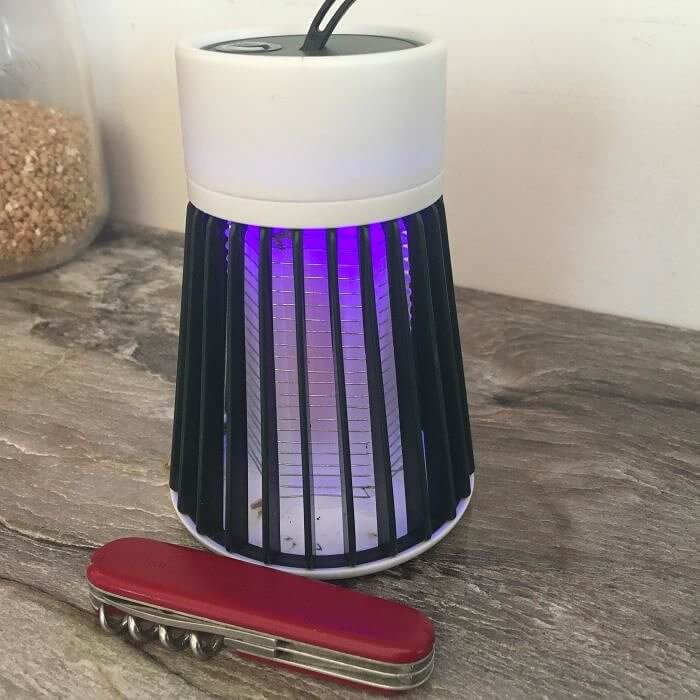 It is far superior to spraying harsh chemicals that simply repel insects, and it works on fruit flies, gnats, and other flying insects. $30 is a small price to pay for a good night's sleep.
Ceiling Fan Duster From Estilo
This microfiber duster can reach the tops of cupboards, above doorways, and any other high places in desperate need of cleaning. Thanks to its detachable handle that is 27 to 47 inches long, you can make climbing on stools and chairs a thing of the past. It is a safe and ecologically friendly cleaning method since it uses thousands of fluffy fibers to catch dust and other allergens without harsh chemicals.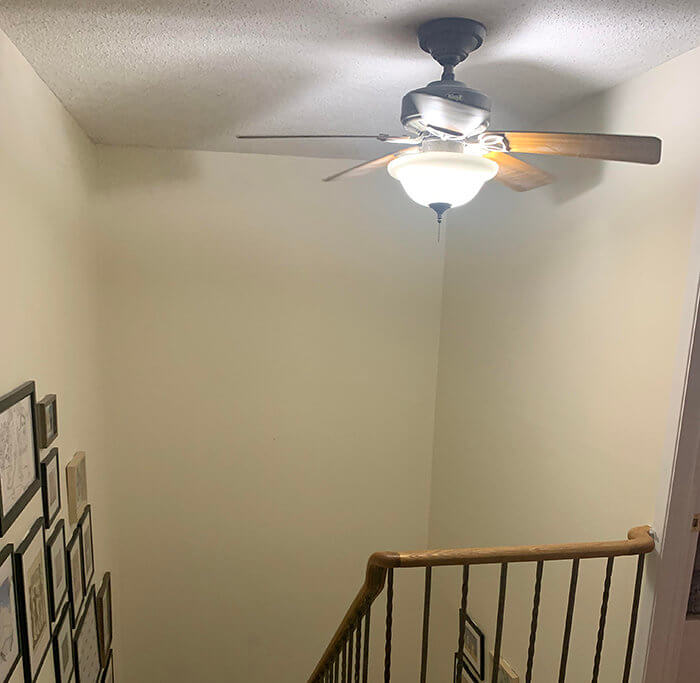 The microfiber head's distinctive circular form is even specifically created to fit over ceiling fan arms, making that particular task simple. Not bad for just $12.
Kitchen Scissors From Acelone
If you're like me, you probably struggle when prepping certain meat and veggies in the kitchen. Using scissors instead of kitchen knives makes cutting everything from chicken to herbs much simpler. Additionally, this pair has stainless steel blades that are durable, sharp, and dishwasher safe. If you already have one, why not add a second pair to your cutlery drawer? It can be used for cutting flowers, packing, and a zillion other things.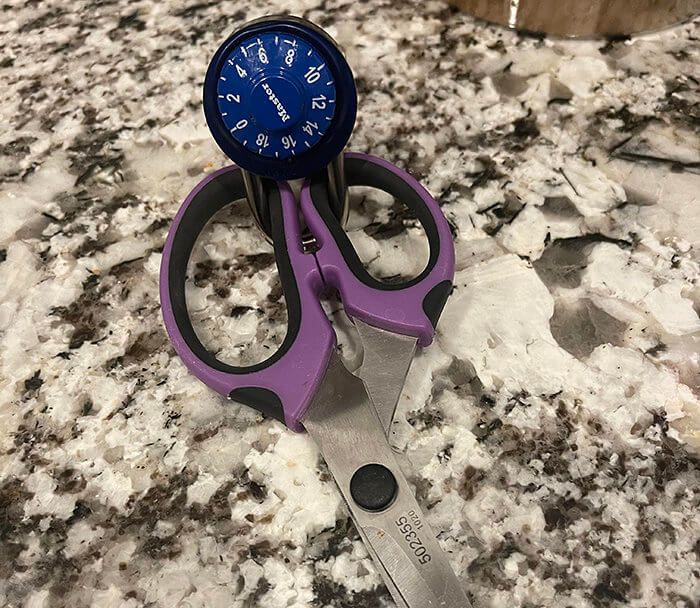 If we don't help ourselves, then who will? These scissors will make life easier all through the house, not just in the kitchen. $10 is a small price to pay for such convenience.
Bathroom Organizer With Toothpaste Dispenser From BHeadCat
This clever wall-mounted shelf will help you organize your bathroom supplies and move them off the counter. With the included sticky tape, it is simple to install and gives all of your things a home. Additionally, there are towel bars, a phone shelf, and hooks for sponges and razors. The integrated toothpaste dispenser with space for toothbrushes beneath is a clever feature. Even the three cups that are included fit nicely in the covered shelf.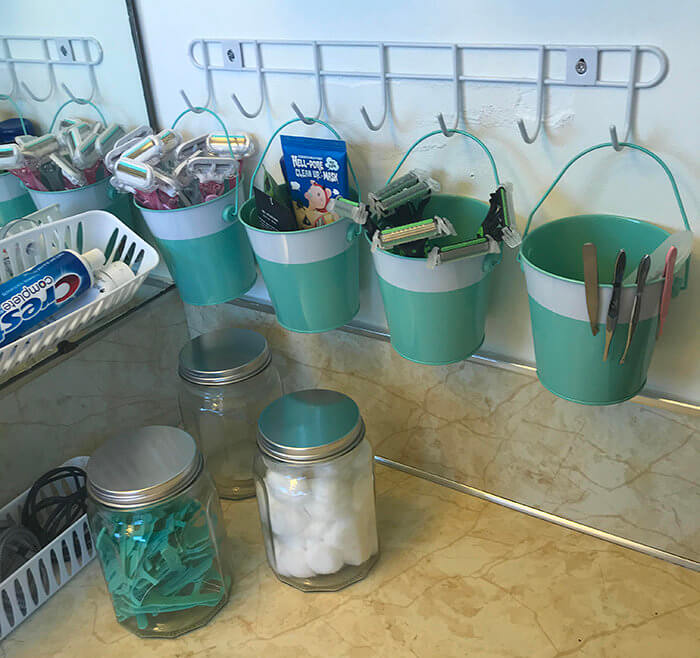 From time to time, we all need a little help getting organized. With this $29 bathroom organizer, you will have no more frustrating mornings locating everything.
Storage Space-Saving Bags
These storage bags will quickly organize your closet and give you a ton of extra room. They are enormous, and after they are filled, you can use the hand pump that is supplied or your vacuum cleaner to remove all the extra air to minimize the amount of room you need to store them. Moving, expanding your wardrobe, and taking your own towels and linens on vacation are all excellent uses for them.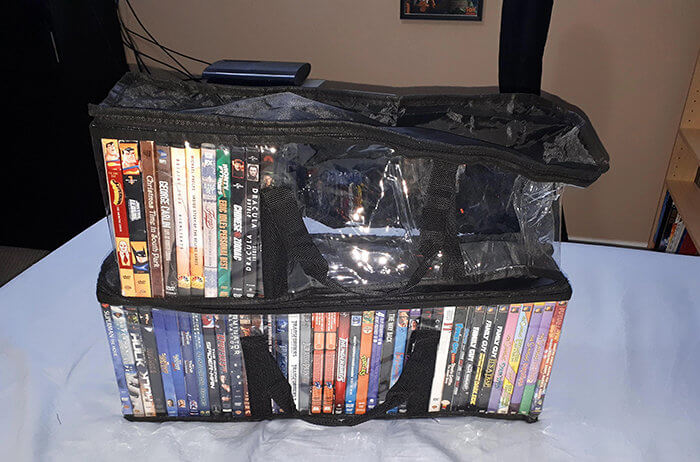 These space-saving bags are the perfect way to reorganize the space in your home. They come in packs of eight and will only cost you $25.
ZOBER Storage Containers for Under Your Bed
Whether you live in a mansion or a one-bedroom flat, the space under your bed is always a great place for extra storage. And these under-bed containers are a perfect way to do so. They come with a clear plastic top so you can immediately and easily see what's inside, and they are ideal for all types of products. They are a lightweight, breathable material that resists tears and prevents scratching floorboards.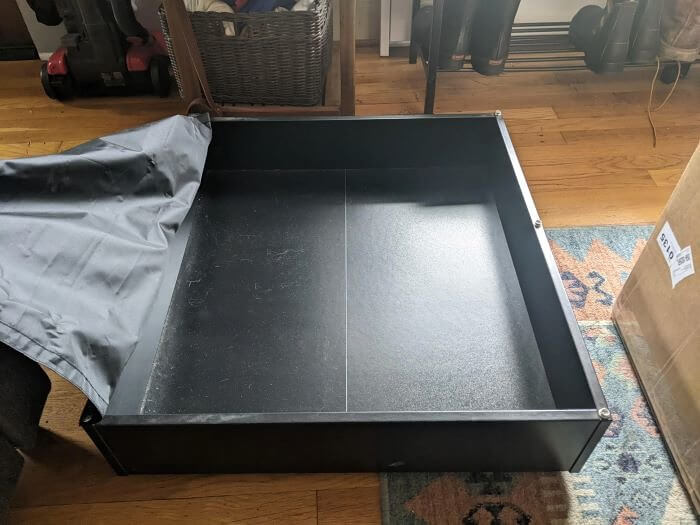 They have reinforced handles that allow you to slip them in and out from under the bed without ripping them. These storage containers cost only $18 each.
No More Mess With This Utensil Rest From Tomorrow's Kitchen
Are you tired of making a mess from stirring spoons? The standard spoon rest only allows you to set one utensil down since it rests in the liquid it has been stirring, which can be very frustrating. When I cook, I frequently prepare many dishes at once and utilize multiple utensils. This spoon rest can hold each item above the sauce or ingredient dripping off it. It's easy and efficient to use.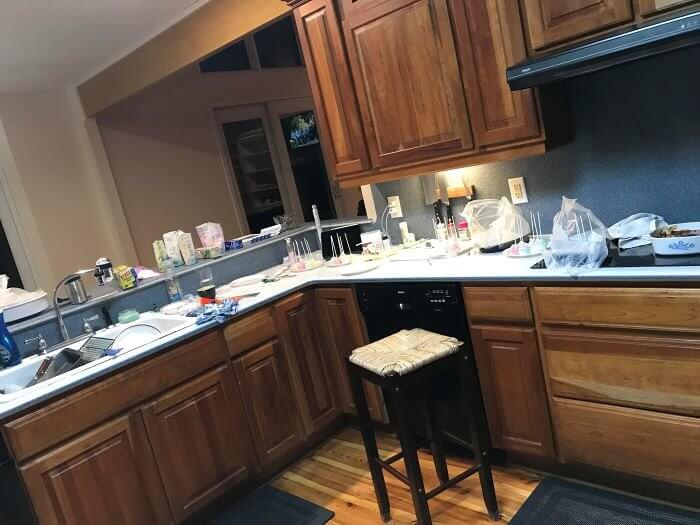 It's far better than using a fresh spoon to taste, mix, or scrape, and cleaning is as simple as throwing it in the dishwasher. And best of all, it only costs $8.
Drain Clog Remover From Omont
This clog-removing kit will assist in resolving any issues you may be having with your drain. Use the plastic snake if hair has accumulated inside the plughole. It will make it easier for you to grip onto the hair—or whatever is inside—and pull it back out. If something is deeper, the 24-inch stainless steel cleaner will likely clear the blockage. It will penetrate the drain thoroughly and clamp down on any obstructions it encounters.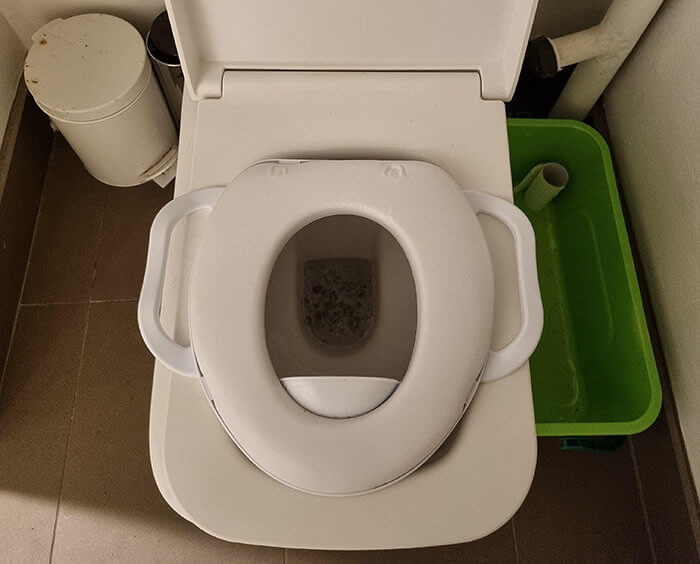 You will easily draw these nasty items to the surface. For only $12, this package will undoubtedly save you a ton of money on plumbers.
Adjustable Measuring Spoon From Lomily
It's time to make life a little easier in the kitchen. Set this adjustable measuring spoon to the precise quantity you need instead of struggling with a ring of measuring spoons to find the exact one. It's a single, simple-to-use spoon that may save time and space in your little kitchen when you're attempting to finish baking those cookies. You can easily adjust the measurement you need by using your thumb.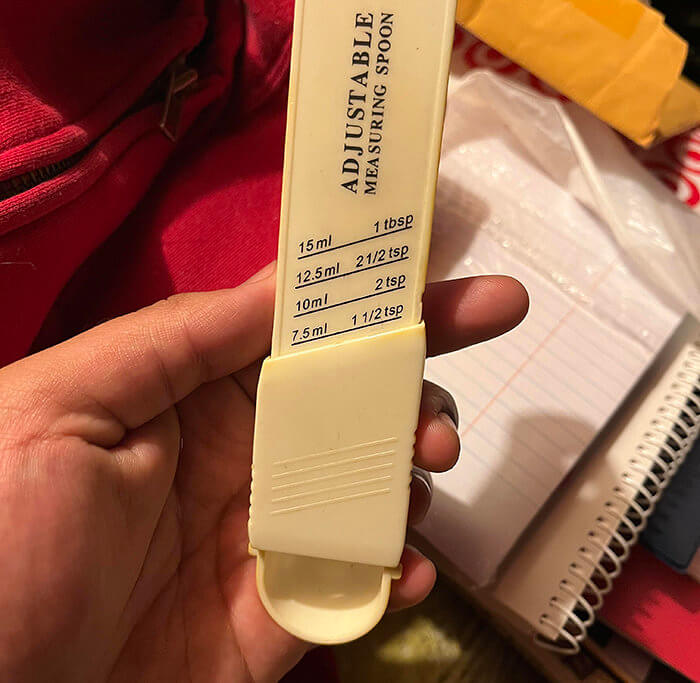 Whether you love baking or not, there's no denying that most of us would like to speed up the process. Now you can with this measuring spoon that only costs $8.
Cap Cleaner From Yeenor
Can a baseball cap be washed? If you wear a cap, you've undoubtedly pondered this or attempted it and been unsatisfied with the outcome. But cleaning hats is made easier with this frame. Put your cap in the cage with a quick click, then put it in the dishwasher. Yes, I said dishwasher. Your headwear won't be damaged in closets or drawers if you store them in the frame after it's dry too.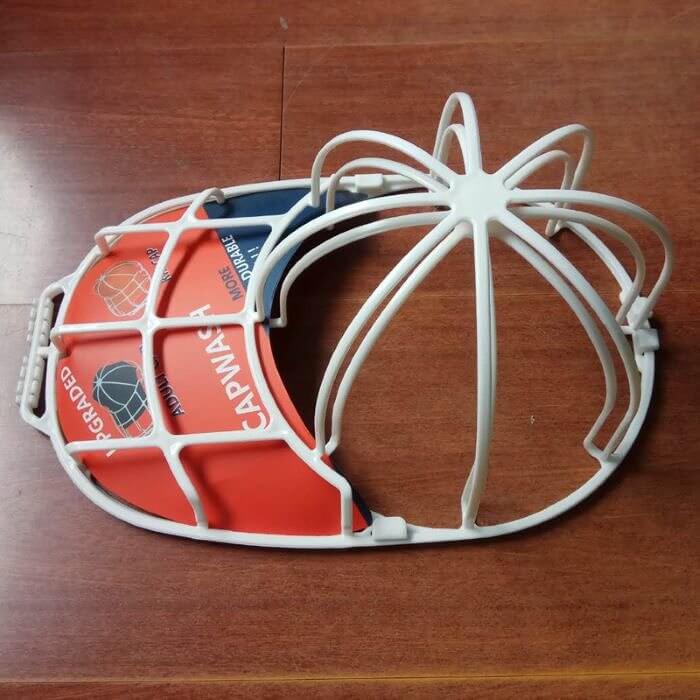 This is a brilliant invention, especially if you have kids. It's simple and easy to use, and it only costs $8. No more costly cap purchases for you.
Tenderizing Meat Hammer From Checkered Chef
This kitchen device is the key to a succulent, tender steak and other meats. The head of this meat hammer features two distinct surfaces: one is smooth for pounding, while the other is textured for tenderizing. You can always grasp it firmly and comfortably thanks to the handle's no-slip grip. The hammer also has a nonstick coating so that your meat won't become stuck to it after use, making it easy to clean.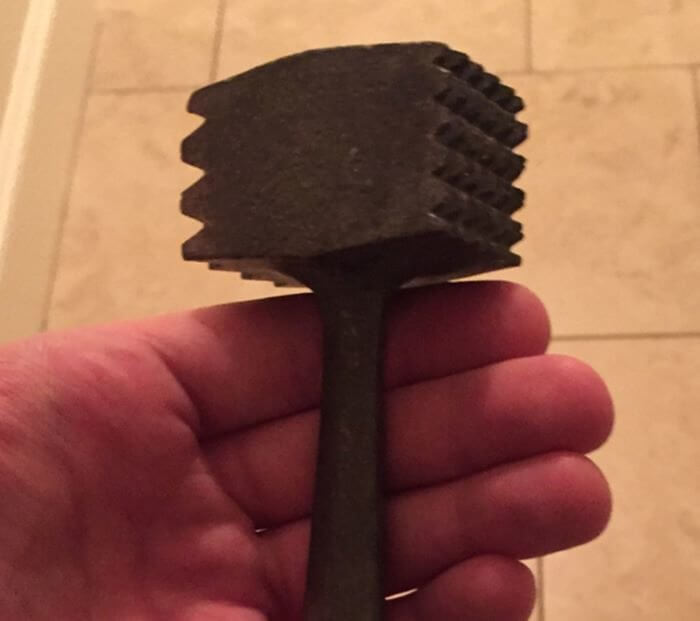 If you're not getting the results you hoped for while cooking, maybe you're not using the correct tools. This tenderizing meat hammer only costs $9, but it will change how you cook.
Swedish Dishcloths
It doesn't take as much time or money as you may think to replace frequently used home products with more environmentally friendly alternatives. Consider these Swedish dishcloths as an example. Toss them in the washing machine when they need to be cleaned, and they'll be ready to use again. They're significantly more durable than paper towels, to begin with. They are great for scrubbing as well, thanks to their rough texture.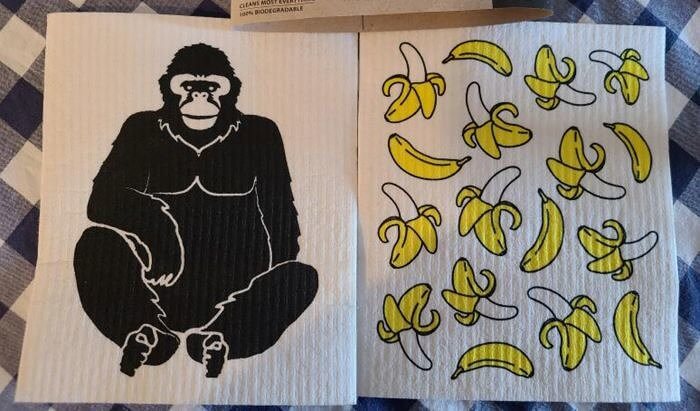 You will be amazed at how much money you will save in the long run if you stop buying paper towels. These Swedish dishcloths are a real game-changer at $20 for a pack of 10.
Chair and Table Socks From Aneaseit
Do the chairs in your home create a lot of noise and scrape the floor as you draw them away from the table? Their built-in felt pads seldom last very long, do they? The answer is to use these furniture foot protectors. They slip over the legs of chairs and tables like little socks and are composed of soft silicone. You can move your furniture silently and without damaging the floors.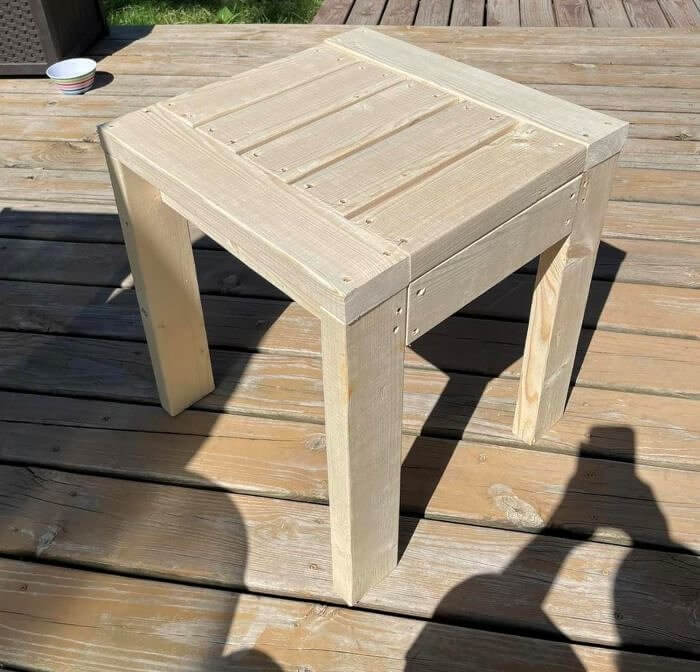 It's easy to overlook something until it's too late and the damage is done. Don't let your wooden floors become scratched when there is a simple solution that only costs $24 for a set.
Armrest Organizer From Teniux
You know all the stuff, like the remote, your reading glasses, pens, etc., that have mysteriously disappeared every time you need them? The problem is that you have nowhere to store and organize them. None of these items have a place of their own. However, this armrest storage area is perfect. It features a non-slip back and fits perfectly over the arm of your chair, keeping it in place while you fill the pockets with essential items.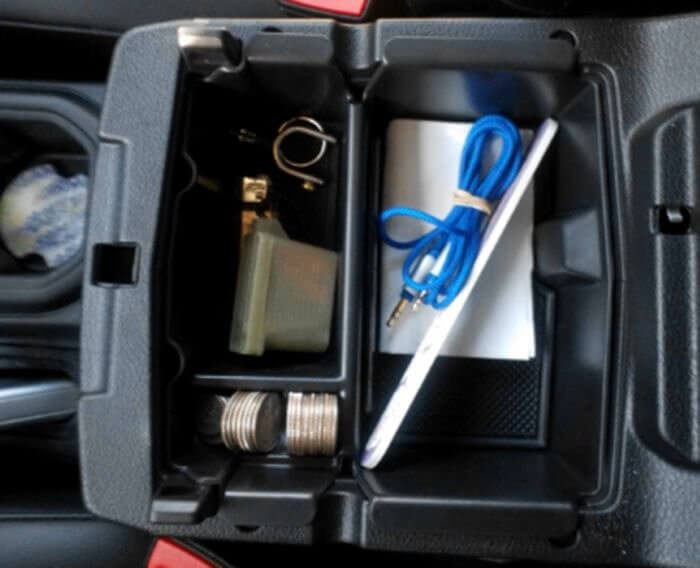 The pockets are large enough to hold a tablet, and there are four that are ideal for remote controls or eyeglasses. Everything will always have a place for only $15.