Even in the most modern kitchen, aluminum foil is essential for everyday use. Whether you use it while cooking or for wrapping meats to keep them moist, it really is a kitchen staple.

But what if I told you it is so much more than that?

Aluminum foil is incredibly versatile and can make our lives much easier in many different ways.

From lowering your heating bill to eliminating the effects of sleepless nights and much more, aluminum foil is a real hero in the modern home.

Keep reading to discover 25 surprising aluminum foil hacks that will make your life better.
No AA Batteries, No Problem!
Is there anything worse than waking up on Christmas morning and realizing you forgot to buy AA batteries? So many of the gifts you bought require AA batteries! What will you do? Fortunately, this super hack has you covered. Just use AAA batteries and aluminum foil. Simply roll some aluminum foil into a small tight ball, place the AAA battery into the device, and stuff the aluminum foil between it and the spring.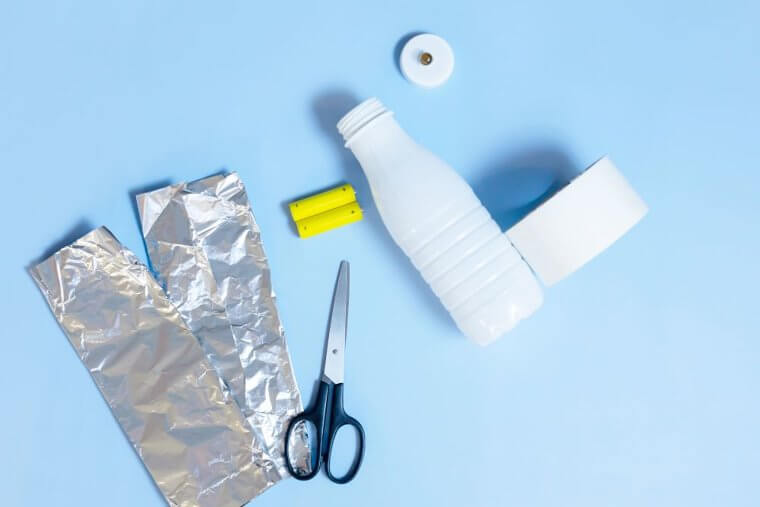 Although it's not a long-term fix and should only be used if absolutely necessary, aluminum foil will save the day until you buy some AA batteries.
Hair Curls Made Easy
While using aluminum foil to curl your hair may seem odd at first, the results will amaze you. This aluminum foil for curls hack is a true game-changer, especially if you have thin, fine hair. Wrap the length of your hair around your finger in a loop, then fold a flat piece of aluminum foil around the rolled-up hair. Then simply heat the hair bundles wrapped in foil using a hair straightening iron.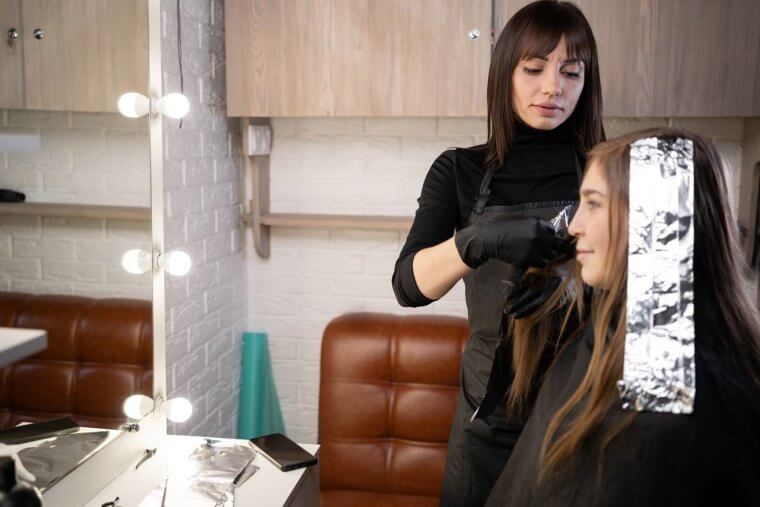 You no longer have to worry about any harm to your hair if you like to have curls. Add a little hair spray, and you're ready to go!
Eliminate the Effects of Sleepless Nights
To combat the negative effects of sleepless nights, try placing strips of cold aluminum foil on your face. To begin, cut long strips of aluminum foil and place them in the freezer. Let them stay there for a minimum of two hours. After that, place a strip on each of your cheeks, eyelids, and forehead. Hold the strips in place until you feel the tension in your muscles begins to ease.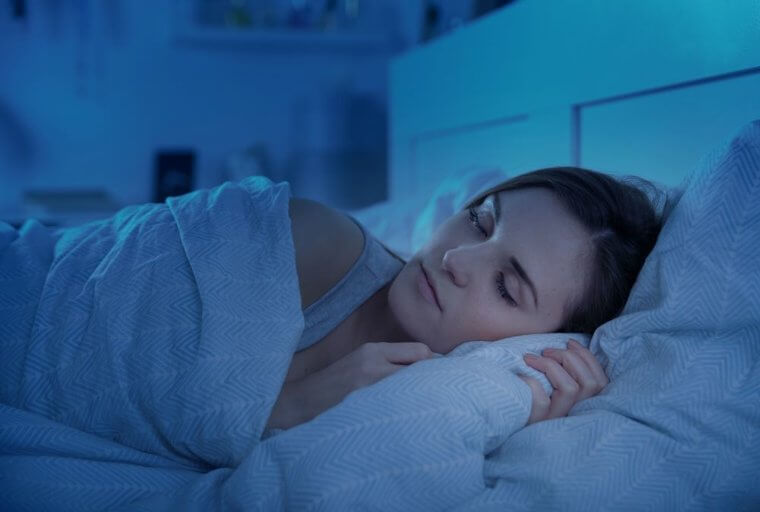 As soon as you remove the strips, you'll see that the bags under your eyes have disappeared, and the color will return to your face.
Protecting Your Paint Trays
Paint roller pans are a real pain to clean. So before you fill the tray with paint, remember to use this aluminum foil hack. Using your fingertips, line the tray with aluminum foil by applying pressure to the foil so that it takes the shape of the tray. Then fold the foil over the sides of the tray and crimp it into place. Simply pour your paint into the tray and continue as normal.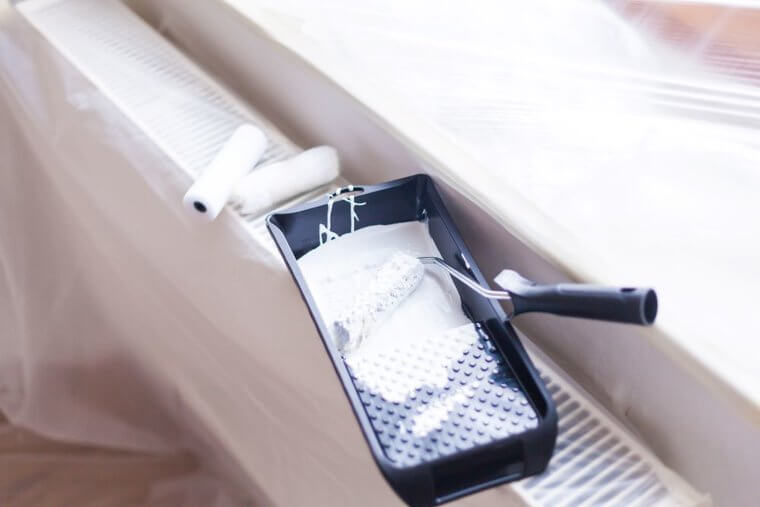 After pouring out any remaining paint, remove the foil lining and dispose of it appropriately. Hey Presto! Your tray will be like new every time.
A Money-Saving Hack to Help Beat the Cold
With energy costs rising, homeowners are doing everything possible to save money. To bring down your energy expenses, try using tin foil behind radiators. Silver foil sheets placed down the back of a radiator will reflect heat back into the room rather than allowing it to escape through the house's walls. DIY experts recommend wrapping the foil in pieces of cardboard cut to the appropriate size to make it easier to fit.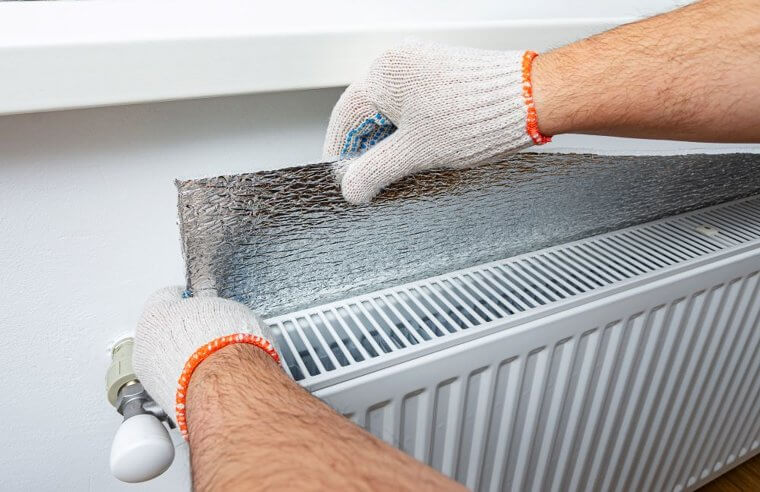 Radiator-reflector foil, which reflects radiator heat back into the room, is one great technique to keep your house warm while bringing down your bills.
Keep Bananas Ripe Longer
Stop your Bananas from rapidly ripening by wrapping them in aluminum foil. Your bananas are turning brown because they oxidize in the presence of air, and it only takes an hour. Placing aluminum foil on bananas prevents ethylene gas from escaping and speeding up the ripening process. Wrapping the stem of the bananas securely in aluminum foil will help stop the ripening process, so you won't have to eat them in a hurry.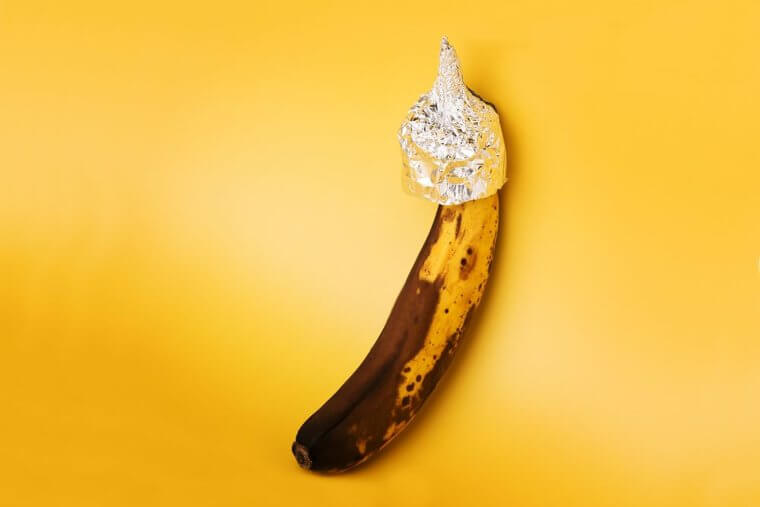 If you're tired of throwing out overripe bananas, store them in the refrigerator with the foil still on to keep the fruit as fresh as possible.
Removing Rust Has Never Been Easier
With this handy hack, you can quickly restore your cast iron pots and pans, tools, knives, and more. Start by cutting the aluminum foil into approximately foot-long lengths and scrunching them into loose balls. Then dip the tin foil balls into vinegar and start scrubbing. After a couple of minutes, you will notice the results. When you're satisfied that the stains have vanished, rinse the item off and dry it with an old towel.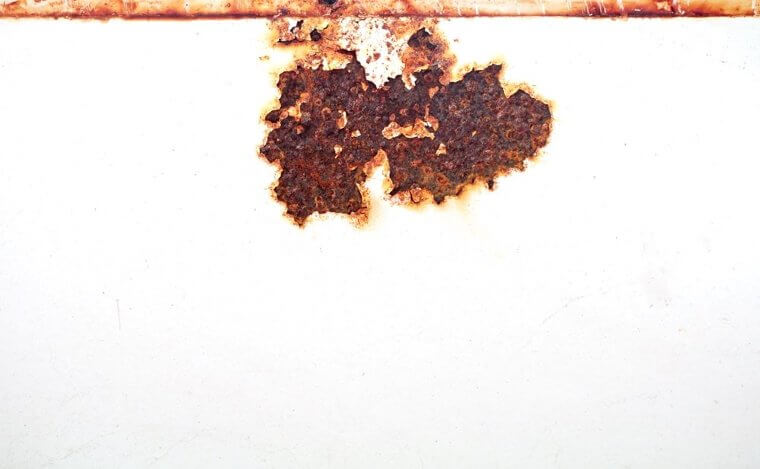 Aluminum foil can be used to get rid of rust on metal because it chemically breaks down iron oxides by attracting oxygen molecules. Pretty cool!
Burns Can Be Treated With Aluminum Foil
Scientists have discovered that aluminum foil is a fantastic alternative to typical methods used in several medical situations. Aluminum foil can be pretty helpful for those who have burn marks or who have been burned in some way. While you should always contact your doctor if you have an injury, aluminum foil can be used to treat small burns from fire, hot oil, or other liquids that may have splashed on you.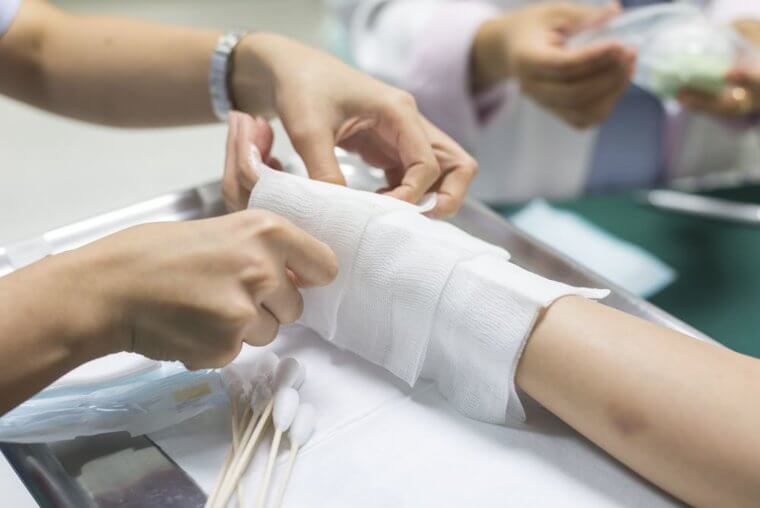 Before applying the aluminum foil over the skin's surface where you have been burned, rinse the area with cold water to ease the pain and then dry.
This Hack Will Help You Save Time
Even if you enjoy a little DIY, painting can be a pretty time-consuming task. And when prepping the area, it's not just the floor that requires protecting against paint drips and splatters. Other surfaces, such as door handles, should also be considered. Instead of removing door handles, wrap a substantial length of aluminum foil around it, and scrunch it up to hold it in place while using a rubber band for added security.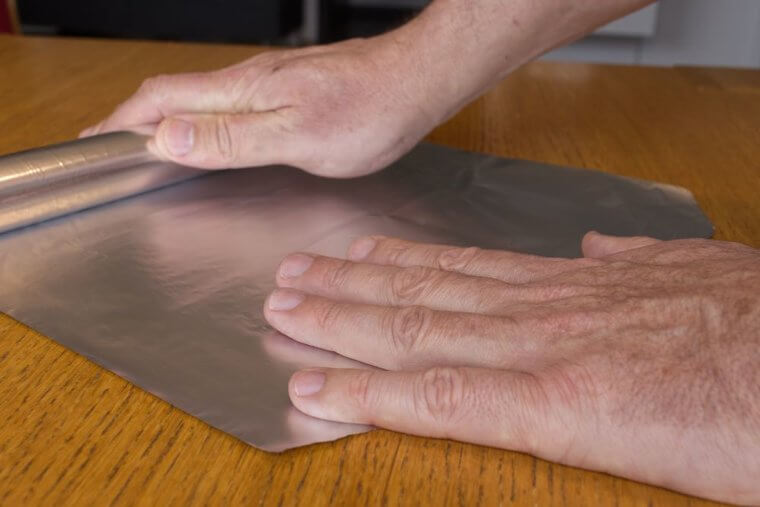 Now you're safe to start painting. The paint won't seep through the aluminum foil, so your handles will be splatter-free. Then toss it away after you're done.
Blackout Curtains
Do you need more privacy, or would you just like to block out the sun? Aluminum foil has been used for decades as a simple and effective method for blacking out windows, and it's cheap and easy to do. Aluminum foil on your windows is an excellent choice because it's airtight and impossible to look through, making it an efficient solution when you want complete darkness during the day or night.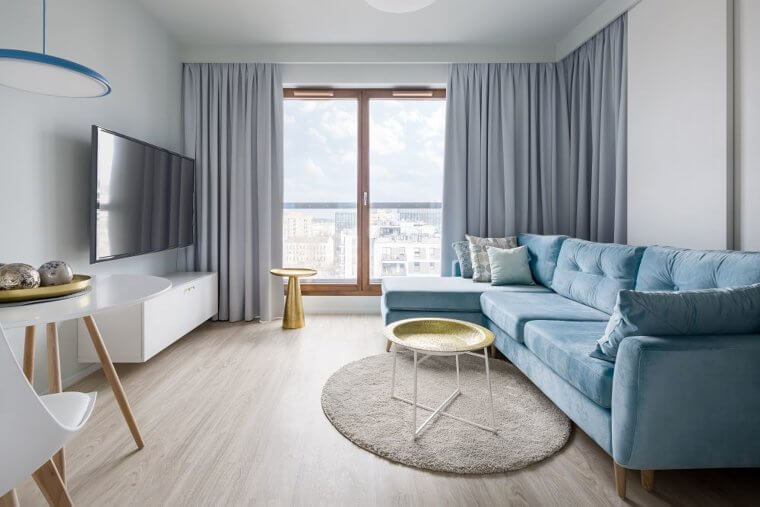 And if you're overheating, thanks to its reflective qualities, aluminum foil on your windows can also keep room temperatures down by redirecting the sun's heat. 
Sharpening Your Scissors Made Easy
This inexpensive hack will keep your scissors sharp. Take your kitchen scissors and some aluminum foil that is about 12 inches long. Fold it over numerous times until it is at least six layers thick. Next, cut the foil into 10 or 12 strips, making sure to use the full length of the blade. After that, you should cut some paper to check the blade's sharpness and repeat the operation as necessary.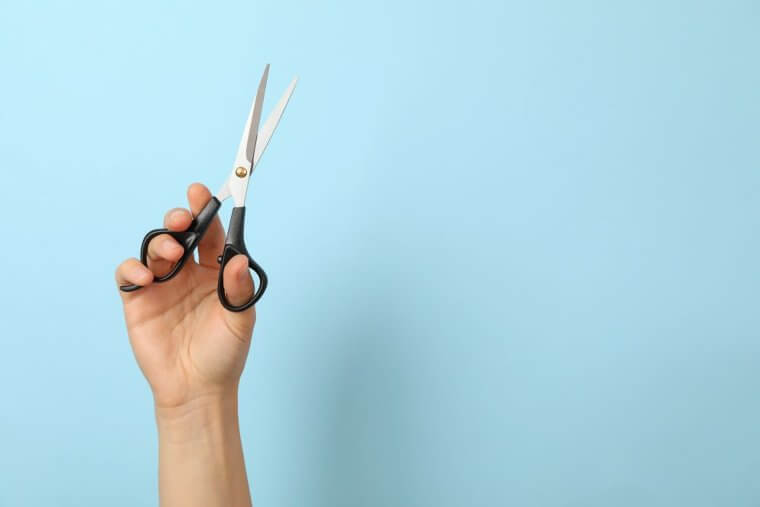 When you are satisfied with the performance of your kitchen scissors, clean and dry them to get rid of any leftover scraps of aluminum foil and paper.
Clean Your Iron With Aluminum Foil
Thanks to its high temperature, fat and lime can significantly stain an iron when ironing. They cling to the iron and harm it and the ironed fabric. Before using your iron again, clean it as soon as you notice dirt on it. Aluminum foil is a tried-and-true home solution for cleaning grime from an iron. Tear a large piece of aluminum foil off the roll, and lay it dull side up on a cloth.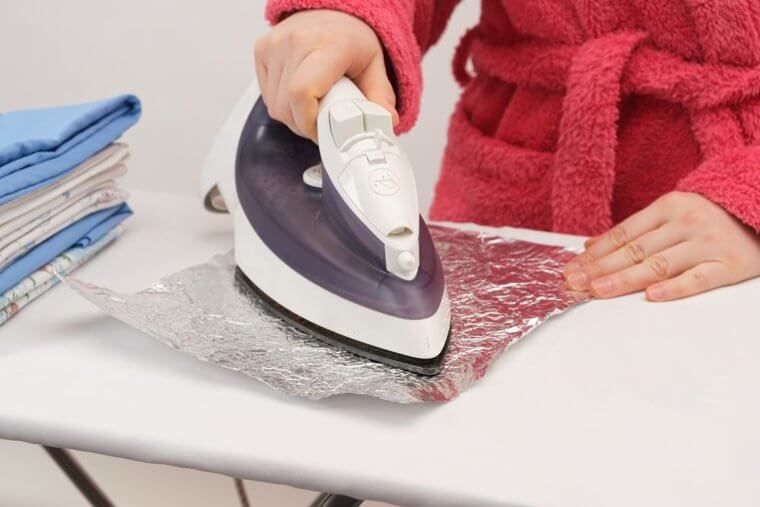 Heat your iron to its highest setting. For about five minutes, iron over the foil. As a result, your iron's dirt will rub off on the aluminum foil.
Relieve Muscle and Joint Discomfort
In case you didn't know, aluminum foil is useful for more than just wrapping up food. It may also be used to alleviate rheumatic and muscular discomfort. There is no discomfort or negative effects from this therapy method. Use aluminum foil to cover and secure the painful areas. Apply a bandage to keep the aluminum foil from falling and leave it for 8 to 10 hours. Upon removal, you will notice a significant reduction in pain.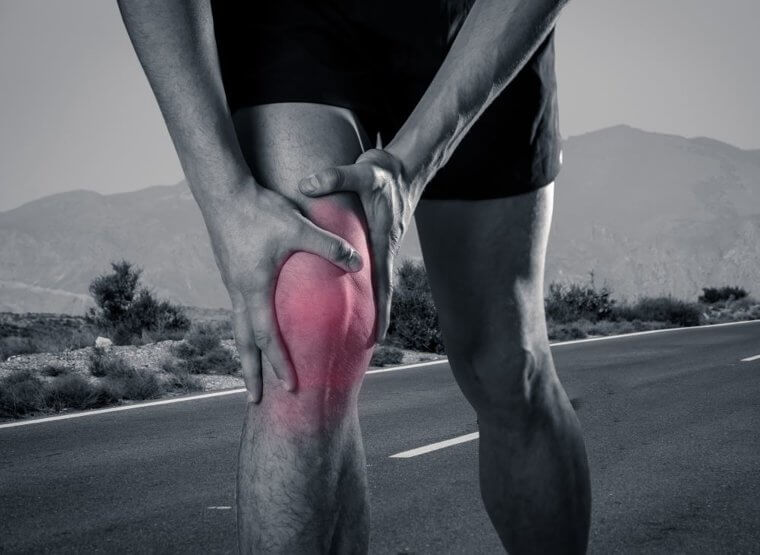 You can repeat this process whenever you need a helping hand in your battle against muscle and joint pains. Aluminum foil can help to heal.
WiFi Signal Booster
While Wifi is a necessity in most homes these days, sometimes you can have a weak signal in different rooms. But a common item in your kitchen may have held the key to solving this issue all along. Since radio waves are used to deliver wifi signals throughout the house, by using the shiny side of aluminum foil as a reflector, radio waves can reflect off of it, which increases their range.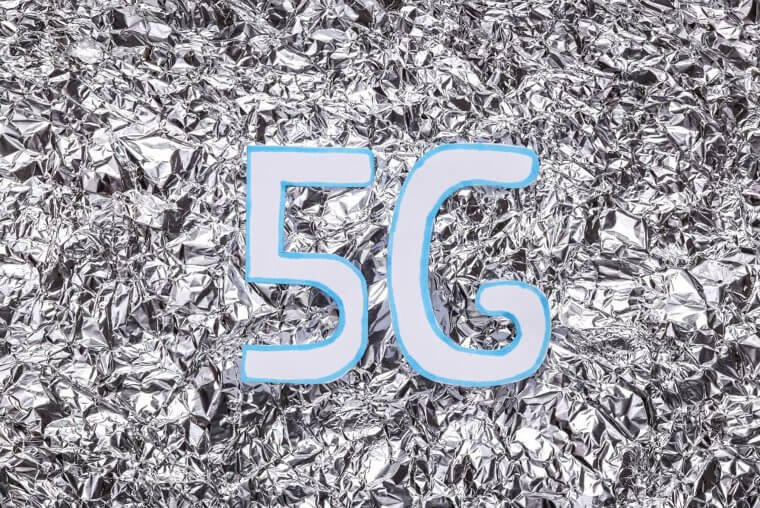 Simply create a rectangle from a piece of foil with multiple layers so it can stand, then position it behind your home router. The signal strength should increase.
Treatment for Scars
Whenever an injury heals, a scar is left behind. But many people try to hide or cover up their scars for various reasons. By wrapping wounds in aluminum foil, you can help them heal faster and maintain healthy skin without causing any discomfort. Thus, aluminum foil wrapping is a viable option for minimizing surgical and other types of scarring. This can be done for several hours and as often as desired.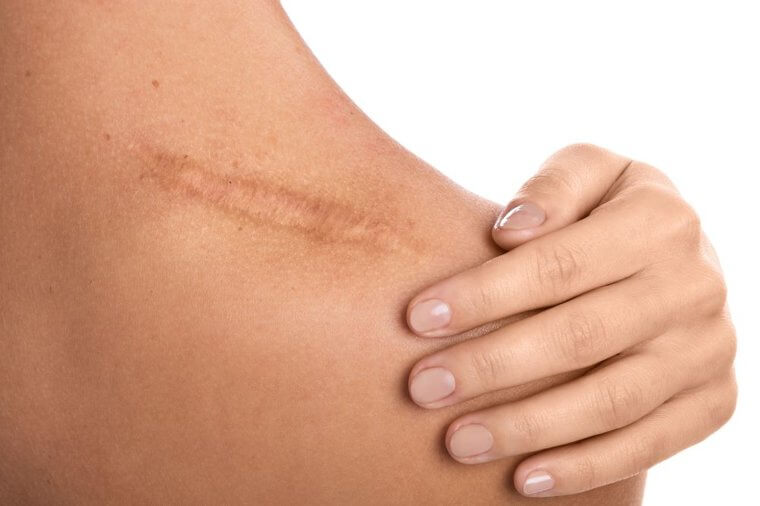 Simply tear off a piece of aluminum foil and place it on the scarred area. Place a bandage over it to keep it secure, and repeat whenever you like.
Your Grill Will Be Gleaming
When you're getting ready for a barbecue, there's nothing worse than a dirty grill. So before you get started, here's a creative tip that will have your grill gleaming! Aluminum foil is all you need. The first step is to preheat your grill. This will make it simpler to remove the muck. Roll up a piece of aluminum foil into a ball large enough not to fit between your grate, and scrub!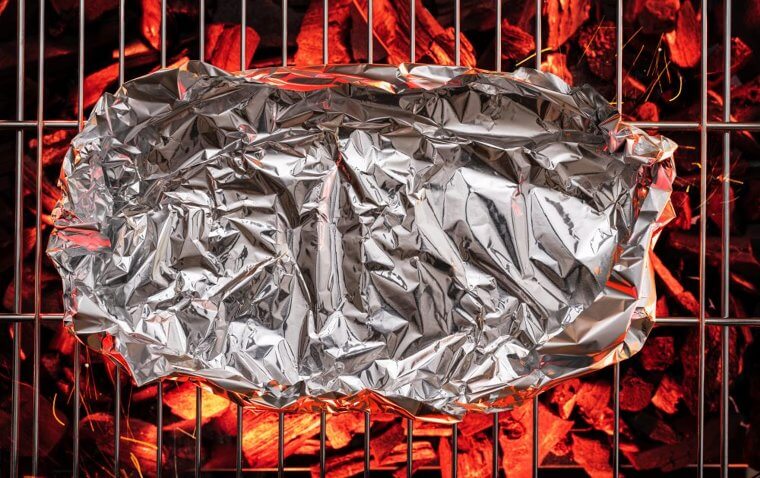 Cleaning your grill with aluminum foil will make the process faster and easier, so you can go back to cooking in no time. So get scrubbing!
Fun Plates for Your Picnic
Dine with a smile! Creating plates from aluminum foil can make cooking fun. These plates are disposable and suitable for both indoor and outdoor events. All you need are some plates of different sizes to use as templates and aluminum foil. Both regular and robust aluminum foil works well for this project. Simply place the plate on the foil and cut around it. It's the perfect idea for a picnic.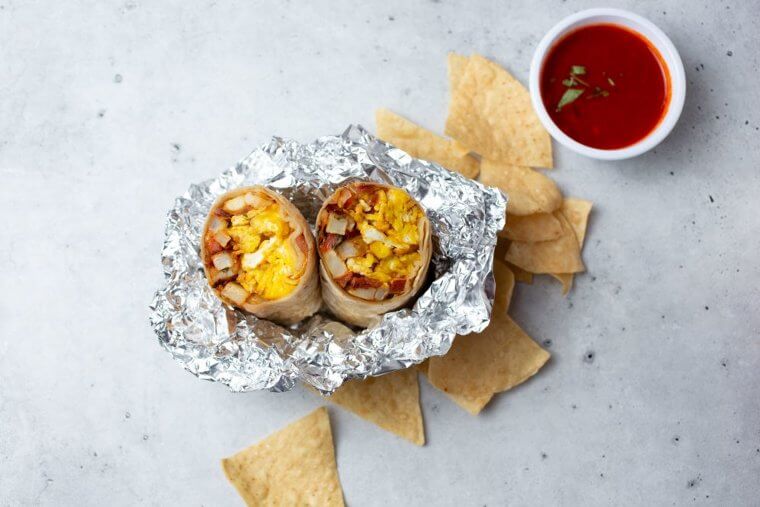 If you're hosting a cookout with friends and family and you want to avoid doing dishes, use aluminum foil to make plates, bowls, and more.
Crease-Free Ironing Done Quickly
Understandably, many of us just don't like ironing. It's one of the most time-consuming, tedious home tasks out there. But did you know there's a clever trick for simplifying ironing while speeding up the process? Take a large piece of aluminum foil and place it under the ironing board's cover, then continue ironing as normal. Because the foil acts as a second iron by reflecting heat upwards, clothing will be crease-free more quickly.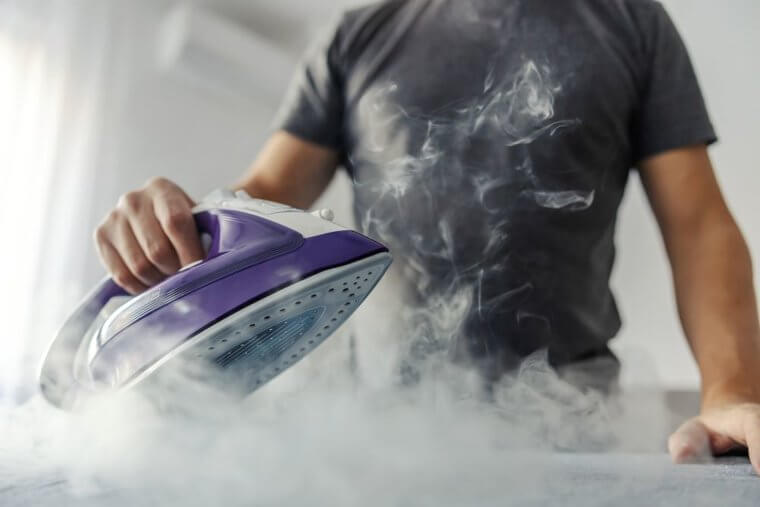 Place the aluminum foil with the shiny side up underneath the ironing board cover so it will reflect the heat as effectively as possible. You're welcome!
A Sun Box for Seedlings
Make your seedlings super happy with a series of aluminum foil sun boxes. By reflecting sunlight, they promote the healthy development of seedlings by keeping them warm and allowing them to soak up more sunshine. Get yourself a small box, then cover its interior in aluminum foil. Ideally, it should hang over the edges by two inches. If the foil isn't staying put, use tape or glue to secure it.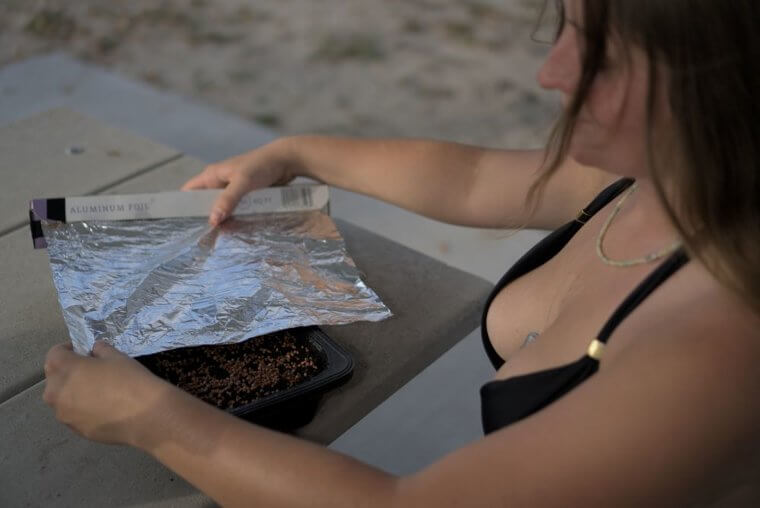 Then, insert your seed pots and make a few holes in the bottom of the box for drainage. Hey Presto! A secret garden for seedlings to thrive.
Keeping Birds at Bay
Birds have important roles in pollination, ecosystem maintenance, and pest management. Nevertheless, their droppings are acidic, so having too many of them in the garden can negatively affect them. Prevention is better than cure if you're concerned about these seasonal predators ravaging your hard-earned harvest. Simply hang some aluminum foil from tree branches. Birds will avoid it because it is reflective and rustles. Before you know it, your garden will be bird-dropping-free.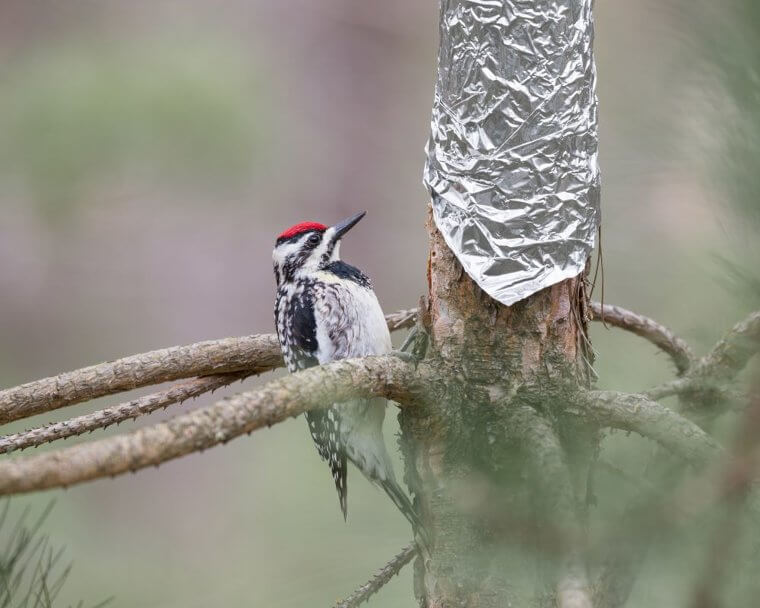 Hanging aluminum foil from the trees in your garden is effective, cheap, and non-toxic; in other words, it poses no risk to anyone or anything.
Bringing Silverware Back to Life
Is the appearance of your silverware becoming lifeless and dull? Suppose your silver is losing its value and appearance due to tarnishing. In that case, you can bring it back to life by using baking soda, hot water, and aluminum foil. After setting the tarnished silver on the foil, cover it with hot water. A few tablespoons of baking soda should be sprinkled on, then scrubbed with a ball made from aluminum foil.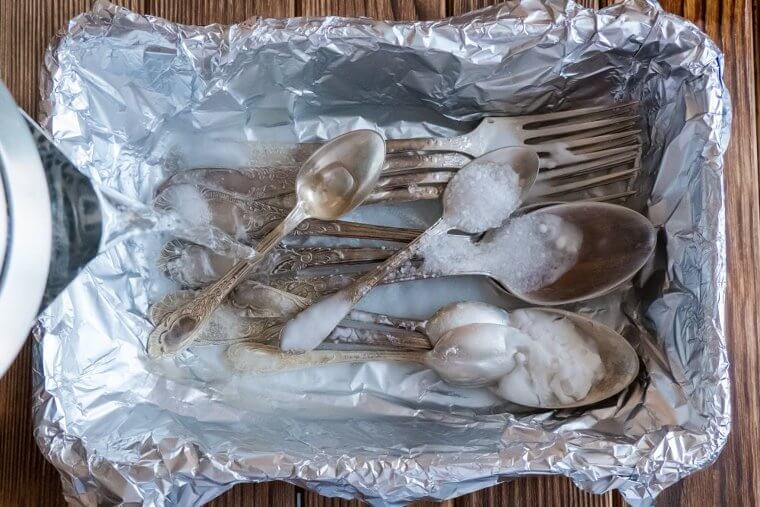 Repeat this process as needed. You should start to see significant results pretty soon after some serious scrubbing. Your silverware will be like new again.
Your Costume Will Shine
From kings and queens to wizards and witches, the options are endless with aluminum foil. It is one of the most versatile materials you can find if you want to make a costume for yourself or your kids on a budget. It may be sprayed in a wide variety of colors and finishes and can be shaped into a variety of different forms to complement a variety of different costumes.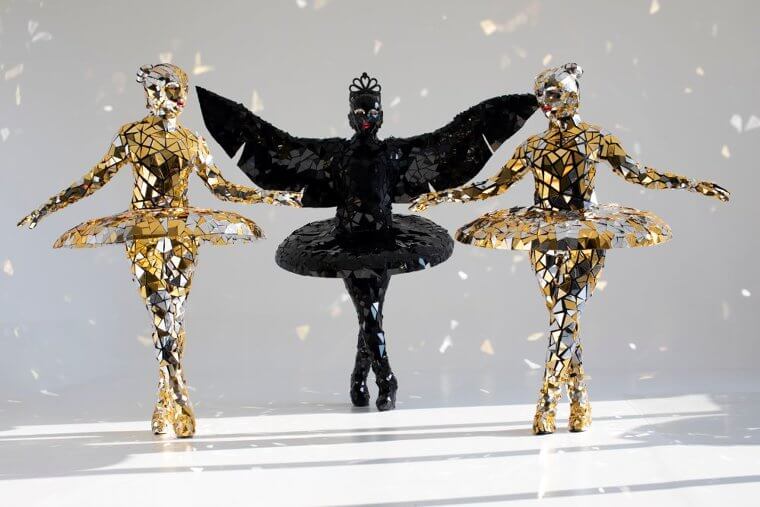 Making angel wings, a huge scepter, a wand, or a walking stick out of aluminum foil is surprisingly simple and will make any costume shine.
Stay Warmer for Longer
Food and beverages stay warm for longer when wrapped with aluminum foil. Its reflective qualities serve as a barrier to light and oxygen, so the foil then returns the thermal energy to the meal as a result. Aluminum foil is perfect for someone running a little late for their supper. Simply cover the hotplate entirely in aluminum foil and wait for the person to arrive. Hopefully, they won't take too long!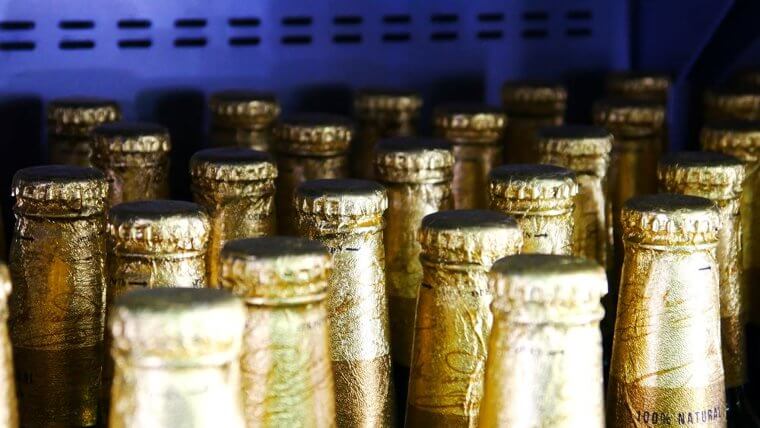 But aluminum foil can be used for more than just covering food; it can cover windows to keep a home warm in the winter and cool in the summer.
Eliminate Static Electricity
Aluminum foil balls are the most efficient way to remove electricity from your laundry, even though it may seem ridiculous at first. You can get rid of unpleasant electrified clothes and improve the performance of your dryer with a simple aluminum foil ball. Here's how it works. Aluminum improves the effectiveness of the machine by lowering static electricity. Just roll some foil into balls and place them in with your clothing.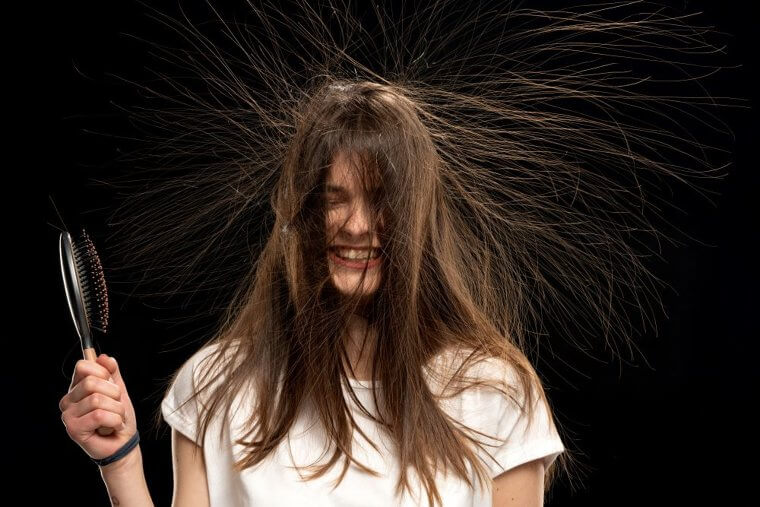 The same ball may be used for up to six months, ensuring that the issue of electrifying clothes is eliminated. You will be amazed at the results.
Keeping Your Car Cool
Unfortunately, owning a car is not ideal in hot temperatures because of how uncomfortable it is to sit in. Whether or not there is a heat wave, even a brief time spent in a car parked in the sun can quickly raise the interior temperature to the point where you are sitting in a sauna. Aluminum foil, shiny side out, can be used to insulate your steering wheel and your seats from the scorching sun.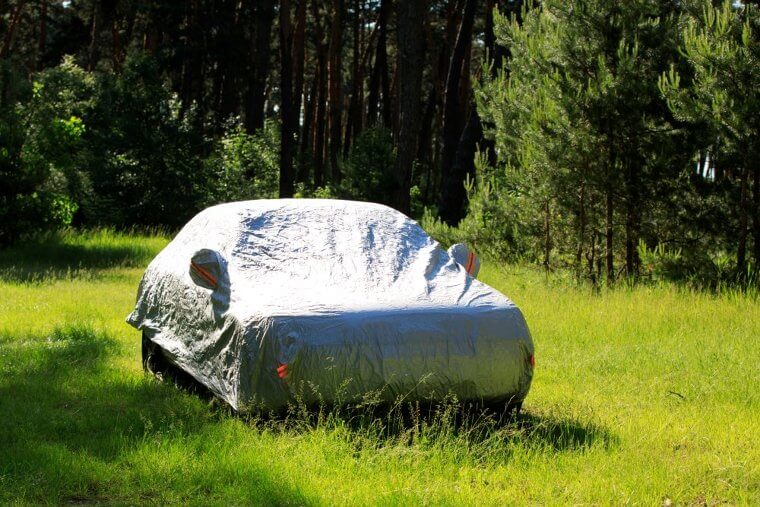 Thanks to the aluminum foil's reflective properties, you can use it anywhere the sun is strong. You can even use it on the windscreen when parked in the sun.