British actress Vivien Leigh will go down in history as one of the world's all-time greatest actresses. Her contribution to cinema and theater is astounding, although she will probably be best remembered for her Oscar-winning roles in "Gone With the Wind" and "A Streetcar Named Desire."But did you know that Vivien Leigh suffered from mental health issues throughout her life, leading to a lifestyle full of romance, passion, scandal, and betrayal? From Oscar-winning glory to Hollywood affairs and turbulent marriages, let's take a closer look at the life of one of Hollywood's royals. Here are 25 photos that show the timeline of Vivien Leigh's life, love, and affairs!
The Early Days
On November 5, 1913, in Darjeeling, British India, Vivian Leigh was born Vivien Mary Hartley. Her childhood was spent between England and other European countries when the family relocated from India. After Leigh met Herbert Leigh Holman, she abandoned her acting studies at London's Royal Academy of Dramatic Art and married him in 1932. Leigh gave birth to their daughter, Suzanne, the following year. Despite becoming a wife and mother, Leigh was determined to pursue an acting career.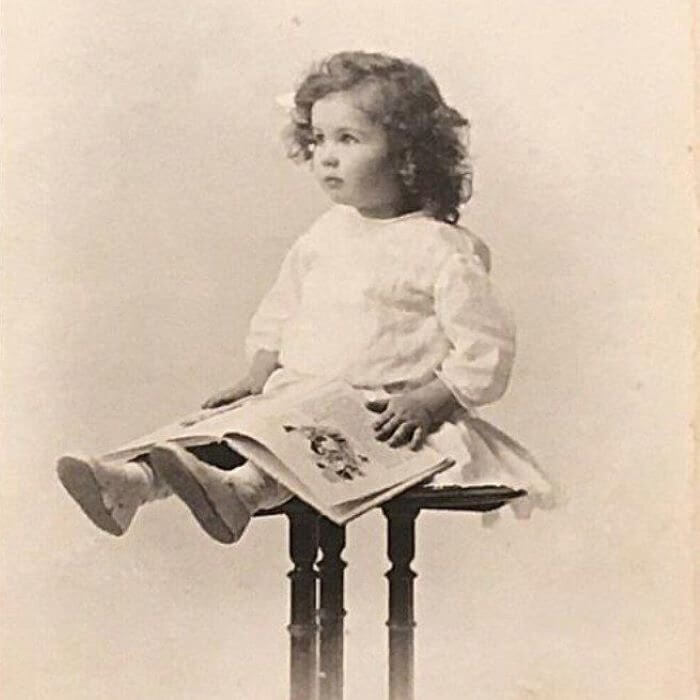 After hiring an agent, she dropped Holman from her name and became known as Vivien Leigh. "The Mask of Virtue," written in 1935, featured her debut performance as Henriette.

Little Bo Peep
When Vivien Mary Hartley was just three years old, she recited "Little Bo Peep" in front of her mother's theatrical company and was hooked immediately. "Vivien always wanted to be an actress," claimed Vivian's childhood friend Maureen O'Sullivan, who later played Jane in the "Tarzan" movies starring Johnny Weissmuller. "Vivien had a single focus in life. For instance, she was the only female student at the school who took dance classes."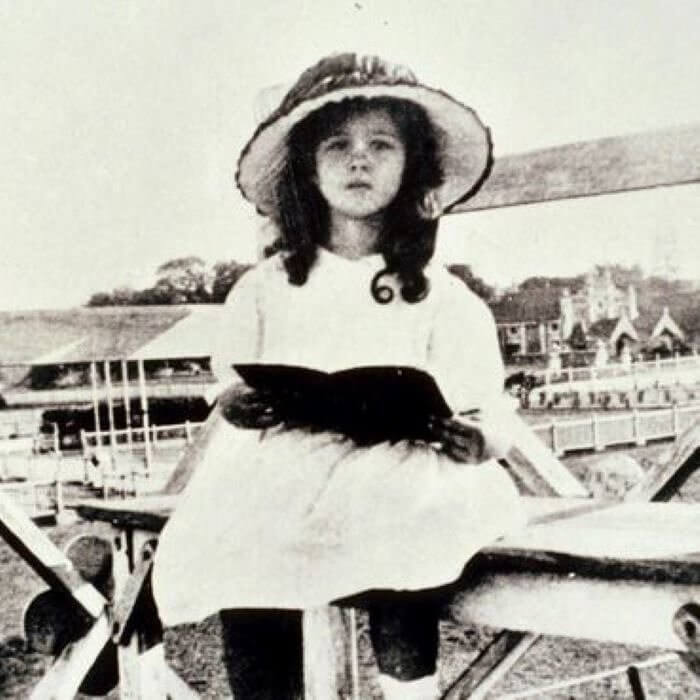 "She was the only person who took it; she did it alone. I think it took a lot of guts for her to do what she did."

Vivien Leigh and Laurence Olivier Fall in Love
When it comes to Hollywood scandals, most of us think of co-stars like Brad and Angelina becoming couples even though they already had partners. Well, Vivien Leigh and Laurence Olivier were no different. When Olivier and Leigh first met in 1935, they were both married to other people, but their love for one another was obvious. Leigh allegedly told a companion after her first encounter with Olivier, "That's the man I'm going to marry," presumably forgetting that she was already married.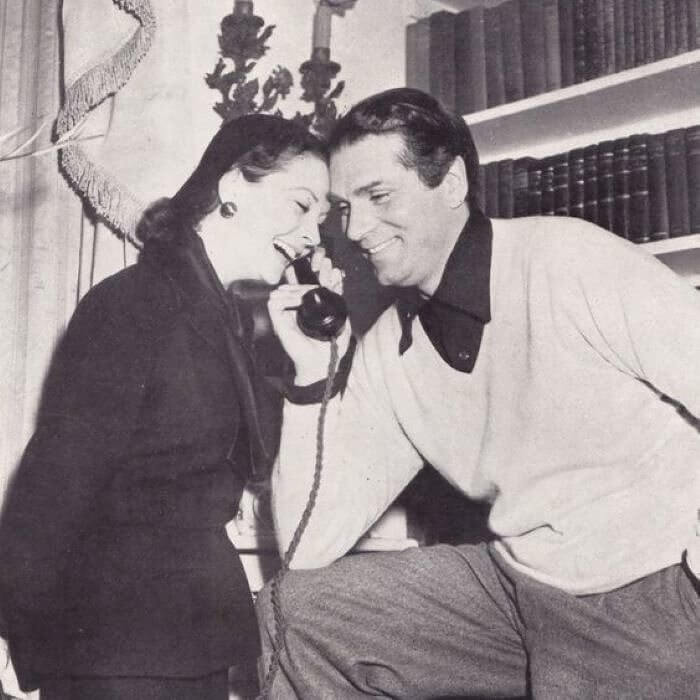 In response, Olivier said, "With Vivien, I couldn't help myself. A guy couldn't. They started dating in 1937, the same year they co-starred in "Hamlet."

"Wuthering Heights"
Both Olivier and Leigh were striving to expand their careers the next year, making it a pivotal period for the performers. The first indications of Leigh's long-term mental illness appeared when Olivier left her in England after he was offered the role of Heathcliff in the 1939 film adaptation of "Wuthering Heights." Leigh did not get care for her bipolar disorder since it was not yet recognized, and treatment was unknown.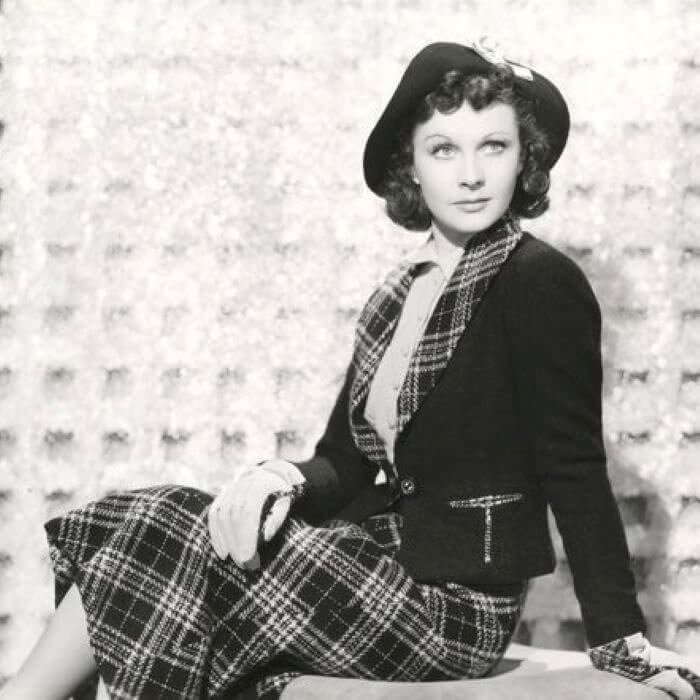 The role of Isabella, a secondary character in "Wuthering Heights," was offered to Leigh. She turned it down because she was dissatisfied with not being cast in the lead role.

Highs and Lows of Hollywood
While filming 1938's "A Yank in Oxford," Leigh's bipolar condition was first brought to light. Her coworkers considered her unreasonable and unpleasant due to her frequent mood swings. Meanwhile, a nationwide hunt was underway to find the leading lady in an epic Civil War-era American movie. Leigh was chosen from over a thousand other actresses to play the role of Scarlett O'Hara in "Gone with the Wind." An incredible achievement for the young lady.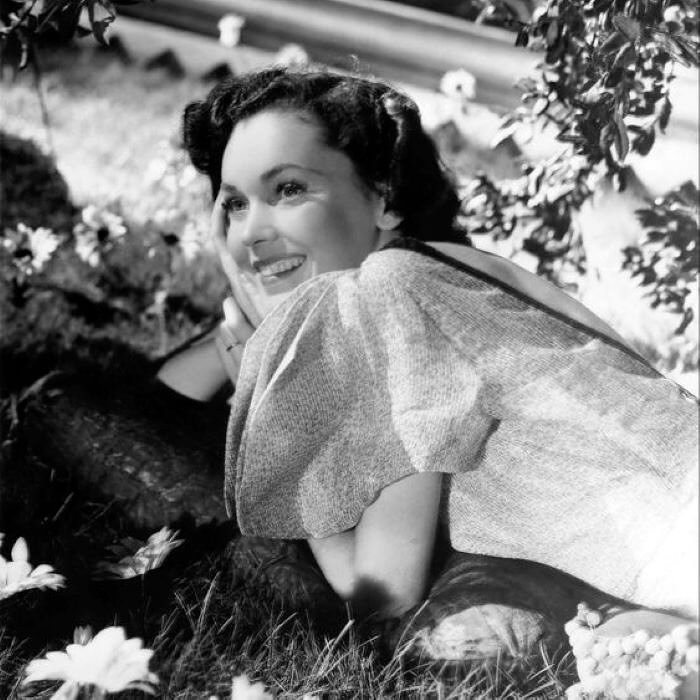 The film catapulted her to fame overnight. Leigh won the Best Actress Oscar, and the film went on to take home a total of ten statuettes.

"Gone With the Wind"
Leigh put in 125 days of labor while on the set of the four-hour history-making movie "Gone with the Wind," while her co-star Clark Gable worked for only 71 days. The picture had a pretty demanding production schedule too. Leigh was paid around $25,000 for her Oscar-winning role in the movie. Gable, on the other hand, made more than $120,000. Her Oscar-winning performance was the longest ever to earn the honor.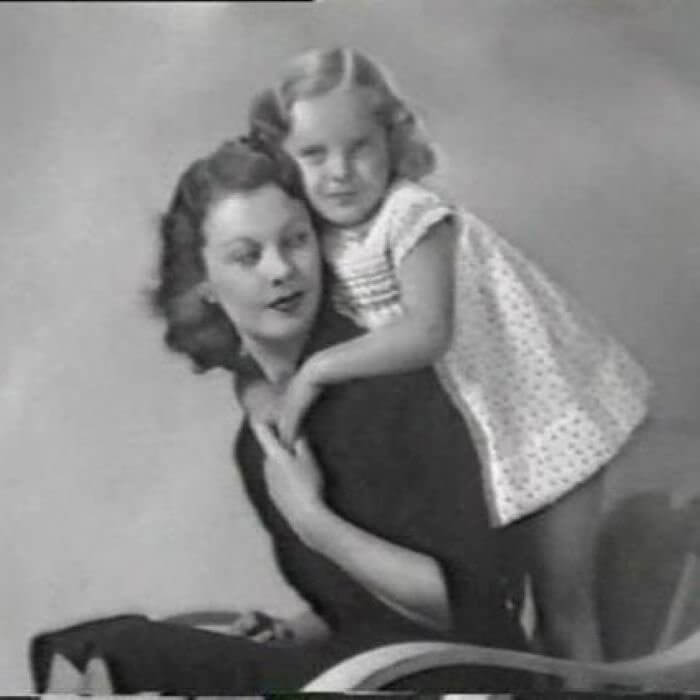 Of the four-hour-long movie, Leigh spent an incredible two and a half hours on screen. Thanks to her performance, she had become Hollywood royalty overnight.

The Oscars
Leigh overcame Greta Garbo, Greer Garson, Irene Dunne, and Bette Davis to win the "Best Actress" Oscar for "Gone With the Wind." Her acceptance speech went as follows. "Ladies and gentlemen, please pardon me if my words are insufficient in thanking you for your tremendous compassion. I would have to give you an oration as long as "Gone with the Wind" itself if I were to list everyone who has shown me such tremendous kindness."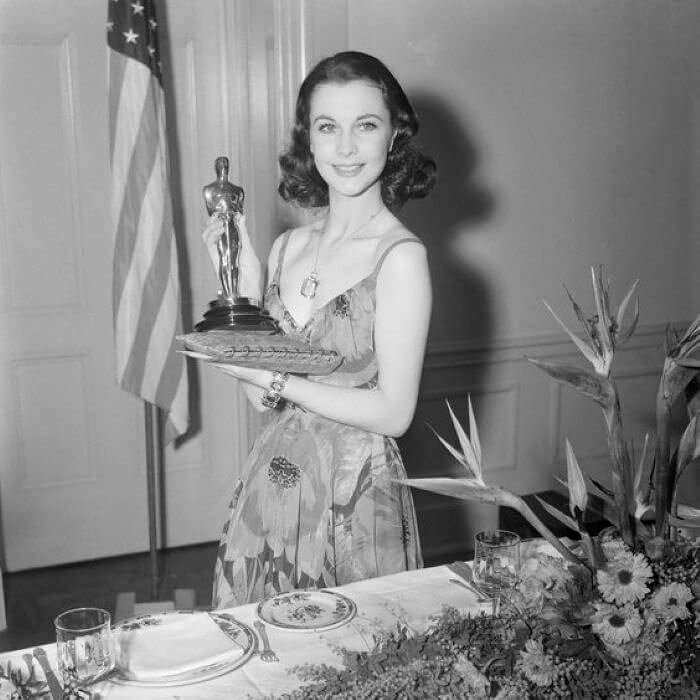 "To express my gratitude on this occasion, I would like to do so to producer Mr. David Selznick, who I believe to be the composite figure of energy, courage, and great generosity."

Olivier and Leigh
After three years of a secret affair, Olivier and Leigh were finally free to be together publicly. In February 1940, Jill Esmond consented to divorce Laurence Olivier, and Leigh Holman agreed to divorce Leigh. Holman was awarded custody of Suzanne, his daughter with Leigh, while Esmond was granted custody of her son with Olivier. Olivier and Leigh married in Santa Barbara, California, on August 31, 1940. Katharine Hepburn was one of just two witnesses.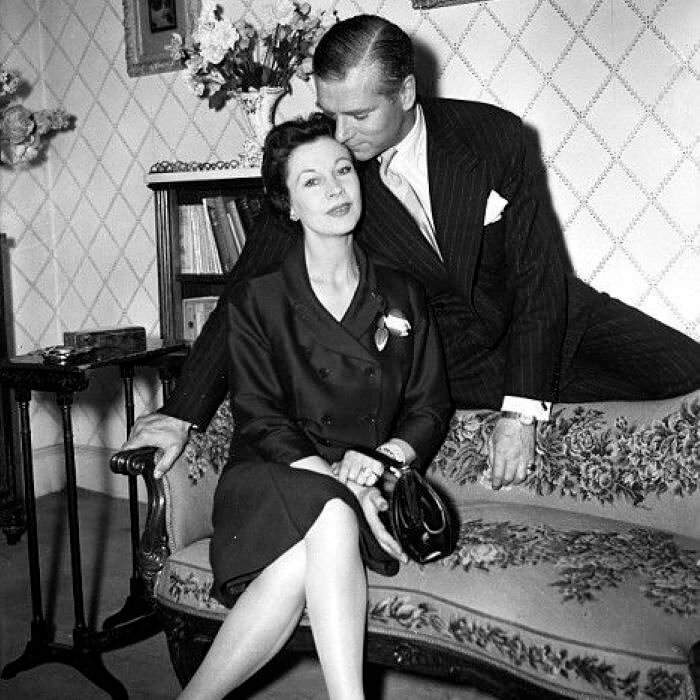 Like many Hollywood romances since, Vivien Leigh and Laurence Olivier's Hollywood love story is regarded today as one filled with passion, romance, deceit, and heartache.

Turbulent Times Ahead
After that, Leigh and Olivier went on to star in several films and stage productions together, including a production of "Romeo and Juliet" on Broadway as well as the films "21 Days Together" (1940) and "That Hamilton Woman" (1941). Critics who drew a parallel between the couple's onstage characters and their adulterous beginning in their relationship panned the couple's performance on Broadway. Leigh and Olivier were under attack from critics who disagreed with their love affair.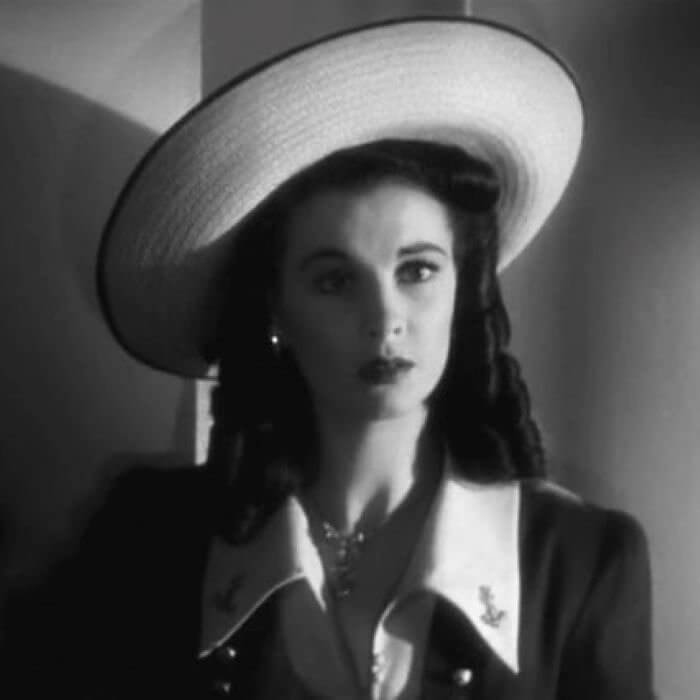 The couple lost a significant amount of money on the production of "Romeo and Juliet," having contributed tens of thousands of dollars from their own funds to the endeavor.

World War II
To support the war effort, the couple traveled back to England in 1943. Leigh embarked on a tour of North Africa in 1944 to provide entertainment for the armed soldiers stationed there, while Olivier joined the Fleet Air Arm (FAA). Leigh developed fevers and coughing episodes immediately after the tour, and she was subsequently diagnosed with TB in her left lung. While the actress was in the hospital for several weeks, Olivier frequently wrote to her.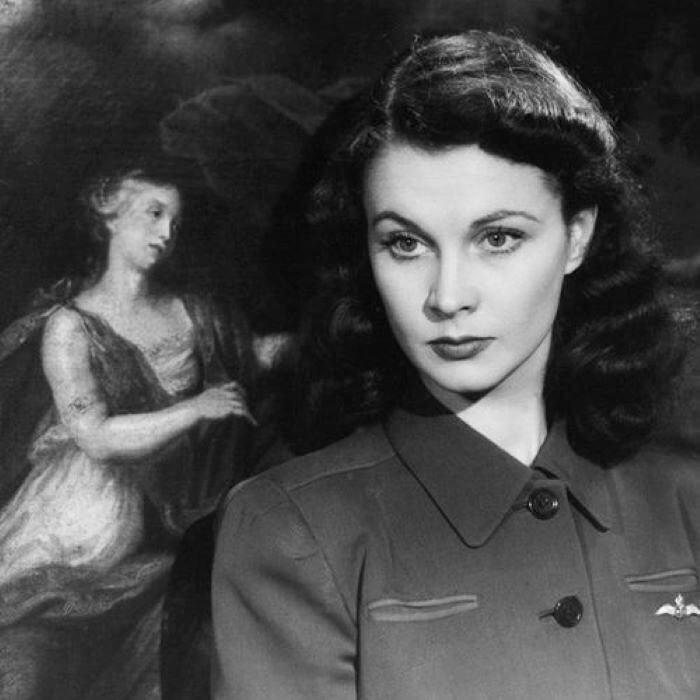 "Please, please, my angel, send me word of what the doctor said. You're the only person in the world who could convince me to love someone else more than I love myself."

Deep Depression
Leigh continued to pursue her lifelong passion for performing, even though others urged her to give it up. In 1945, when Leigh was working on the set of "Caesar and Cleopatra," she found out she was pregnant, but shortly after, she had a miscarriage. It is rumored that this occurred because the actress fell while working on the set. As a result of her miscarriage, Leigh fell into a deep depression.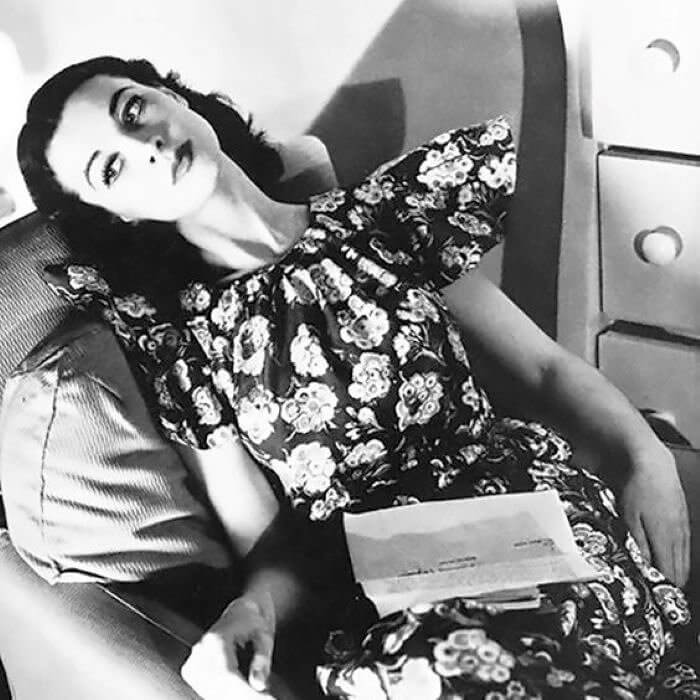 Leigh became so disturbed that she occasionally collapsed into hysterical weeping fits on the floor. This would be the first episode of a string of breakdowns brought on by the bipolar condition.

Time to Take a Break
Leigh had mastered the ability to recognize her pre-episode warning signs, which included several days of hyperactivity, severe depression, and a breakdown that included shivering spells and profanity-filled tirades. Leigh frequently had no recollection of any of this, but upon learning what she had done from individuals in her surroundings, she felt terrible for them. Leigh knew it was time to listen to the advice from her inner circle and took a vacation from filming.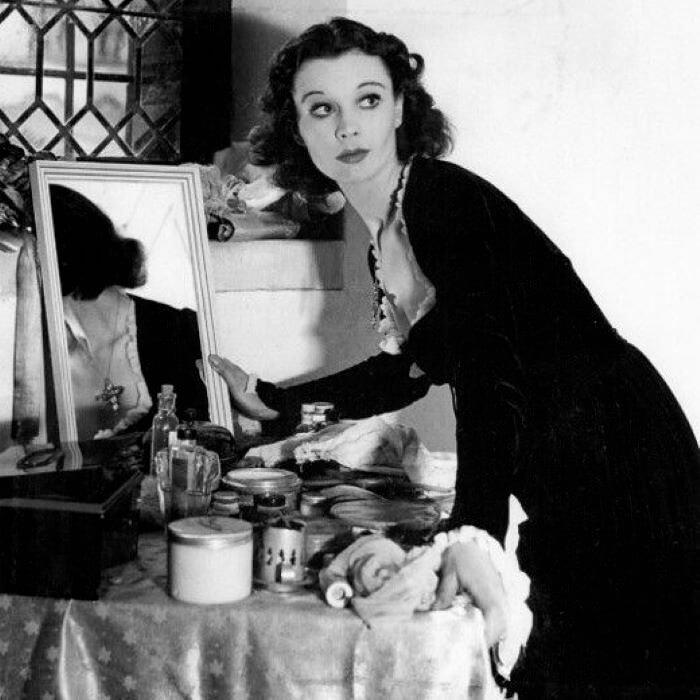 She was never able to get well enough to devote herself entirely to the part of Cleopatra. Leigh's work started to deteriorate around this time.
At a Crossroads
Olivier's reputation was exploding as Leigh was struggling. He went on tour with actor Ralph Richardson for theater performances of "Henry IV" and "Oedipus." Because Leigh was still not feeling well enough to return to work for the time being, Olivier took her on tour with him. After some time had passed, Olivier was knighted in a ceremony that took place at Buckingham Palace. As a result, Leigh was given the title of Lady Olivier.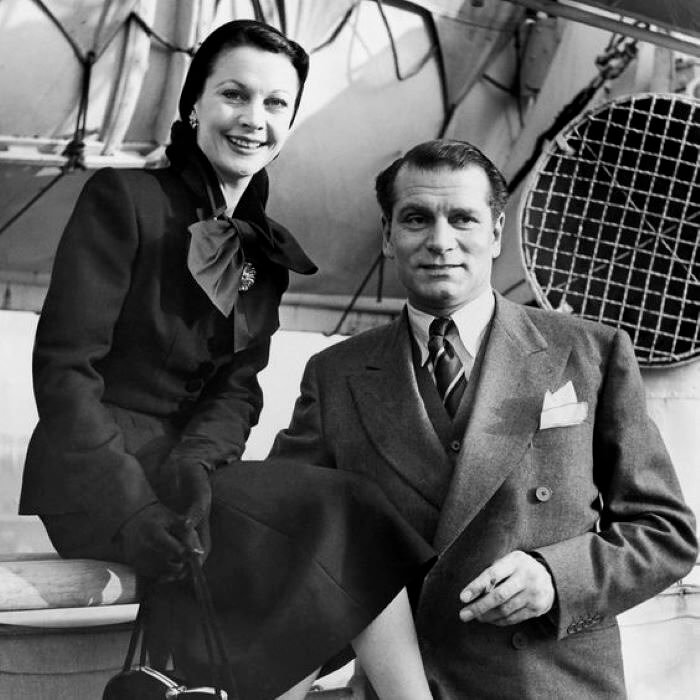 This proved to be a significant turning point in the couple's marriage, as Olivier flourished while Leigh's despair only became more severe after the event.

Australia and New Zealand
Leigh and Olivier performed and raised money for the theater on a six-month tour of Australia and New Zealand in 1948. When Leigh performed, her understudy occasionally took her place while she recovered from her chronic insomnia. Although the actress made every effort to meet the demands of the tour since she was committed to her job, her illness was taking its toll on their marriage, and they were reportedly very passionate while fighting publicly.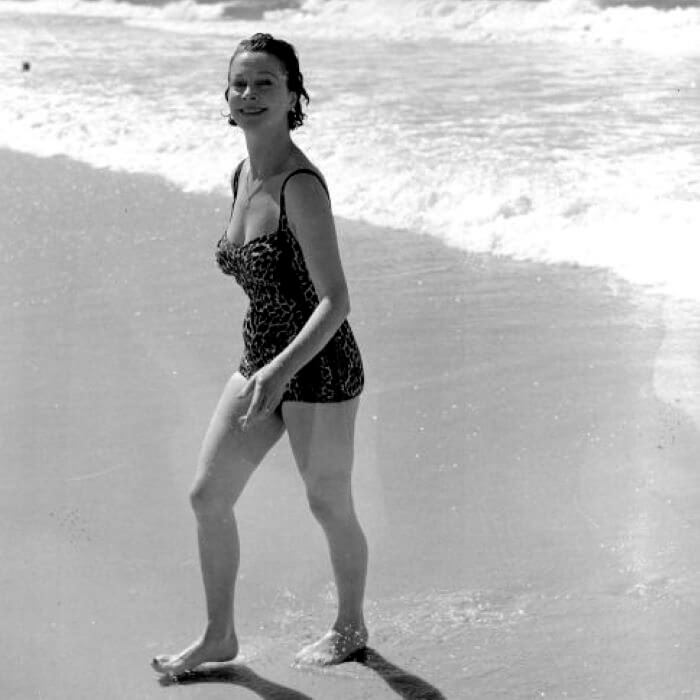 Leigh's mood swings and illness were causing the couple to argue frequently, and it was getting more and more difficult for Olivier to control them.

"A Streetcar Named Desire"
Leigh's acting career continued to survive despite the fact that her marriage was on the verge of failing. In 1949, she was given the role of Blanche DuBois in a production of "A Streetcar Named Desire" staged on the West End. Following the tremendous success of the play, Leigh was cast in the role of DuBois in the film adaptation. She received a significant amount of critical acclaim for her portrayal. 

The enormous popularity of the play and film had an emotional toll on Leigh, and she would later explain that it "tipped me over into madness."

Further Criticism
In 1951, film critic Kenneth Tynan was highly critical of Vivien Leigh's portrayal of Cleopatra in the films "Antony and Cleopatra" by William Shakespeare and "Caesar and Cleopatra" by George Bernard Shaw, in which she co-starred with her husband. It was made public that Tynan considered Leigh an average actress whose presence was detrimental to Olivier's performance. Because of these unfavorable evaluations, Leigh became obsessed with failing and paralyzed with fear at the prospect of receiving further criticism.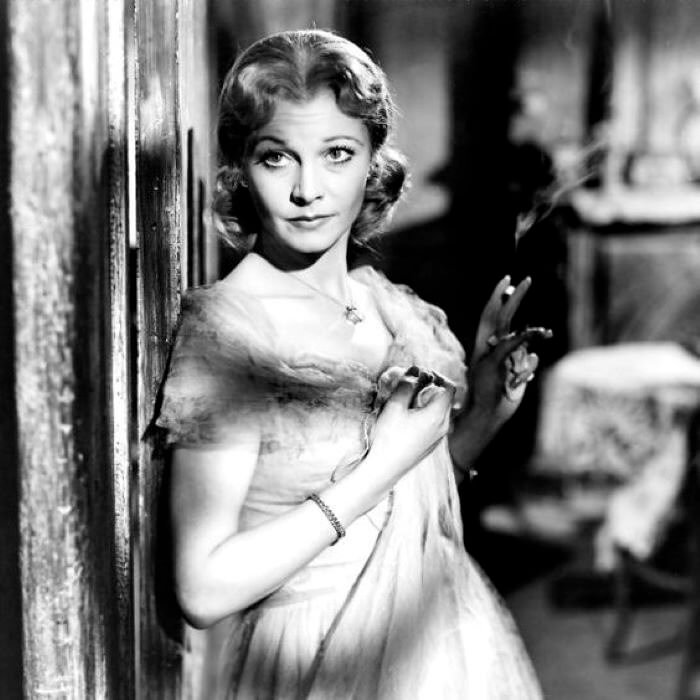 In the meantime, Leigh and Olivier's relationship was slowly disappearing, and their time apart while on movie sets wasn't helping the situation. Their marriage was failing.

The Peter Finch Affair
Shortly after landing in Sri Lanka in 1953 to film Elephant Walk with Australian actor Peter Finch, Leigh had a mental breakdown. The actress was soon brought back to Britain, where she lost her mind for a while and told her husband about her romance with Finch. Leigh's bizarre habits included getting into bed with total strangers and walking about the grounds naked at night. It's pretty improbable that Olivier had just learned of Leigh's infidelity at this point.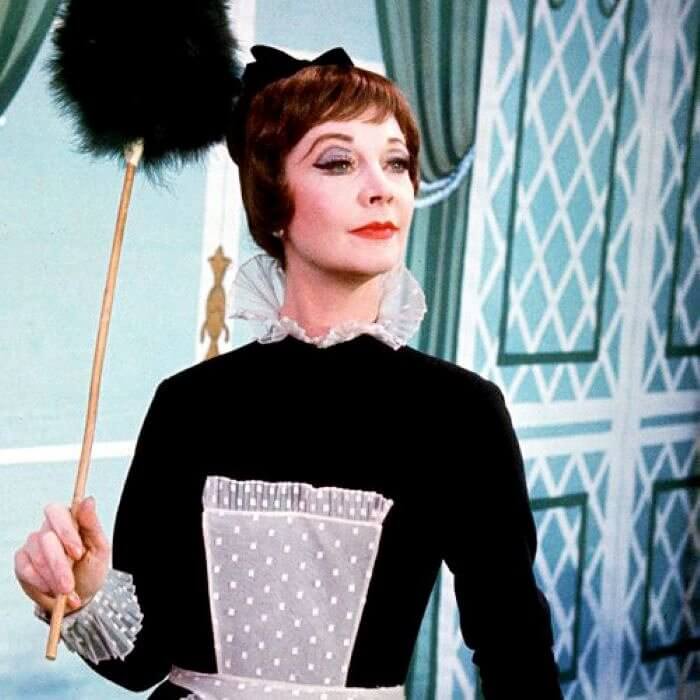 However, Leigh and Olivier continued to work on their relationship. The pair kept making public appearances together, but their lack of chemistry showed in their performances.
"The V. I. Ps"
Increased libido was a symptom of Leigh's illness, and it contributed to her having many romances outside of her marriage, including the one with Australian actor Peter Finch. Leigh told screenwriter Terence Rattigan in 1961 that she and Finch came close to eloping. When they arrived at the Heathrow Airport VIP lounge, they discovered fog had grounded all flights. By the time the fog had cleared, Leigh had decided she wanted to stay with Olivier.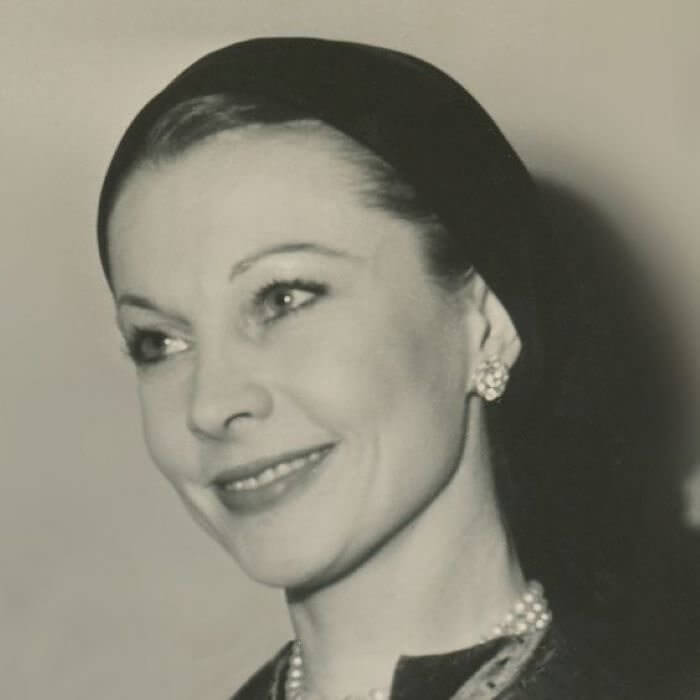 Rattigan was so taken by the story that he developed a screenplay in which celebrity couple Richard Burton and Elizabeth Taylor stared, called "The V.I.Ps."

By 1958 the Marriage Was Over
Leigh found out she was pregnant again while performing in "South Sea Bubble," so she left the play as a result. But following her last onstage appearance, the actress had a second miscarriage, which led to a lengthy period of despair. Leigh would frequently lash out at her husband and other cast members while on tour with Olivier for his part in "Titus Andronicus." After keeping up appearances for over ten years, Leigh believed her marriage was over by 1958.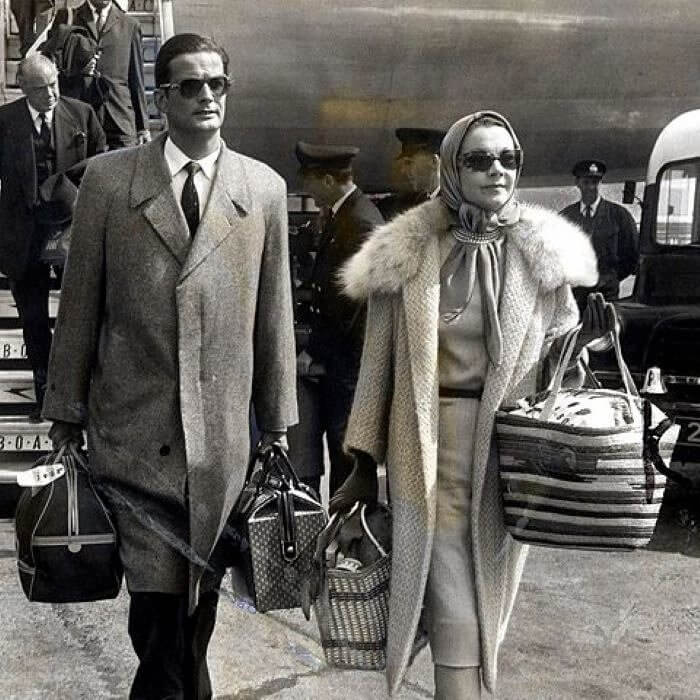 She started meeting the actor Jack Merivale, who informed Olivier and pledged to take care of her. At the same time, Joan Plowright, an actress who was 22 years his junior, started dating Olivier.

Divorce
The strain of Leigh's professional obligations and the unpredictability of her partnerships contributed significantly to the deterioration of her mental and emotional health. By 1960, Leigh had expressed thoughts of ending her own life. "Vivien is several thousand miles away, trembling on the edge of a cliff, even when she's sitting quietly in her own drawing room," Olivier once said. In May 1960, Olivier and Leigh continued their divorce procedures.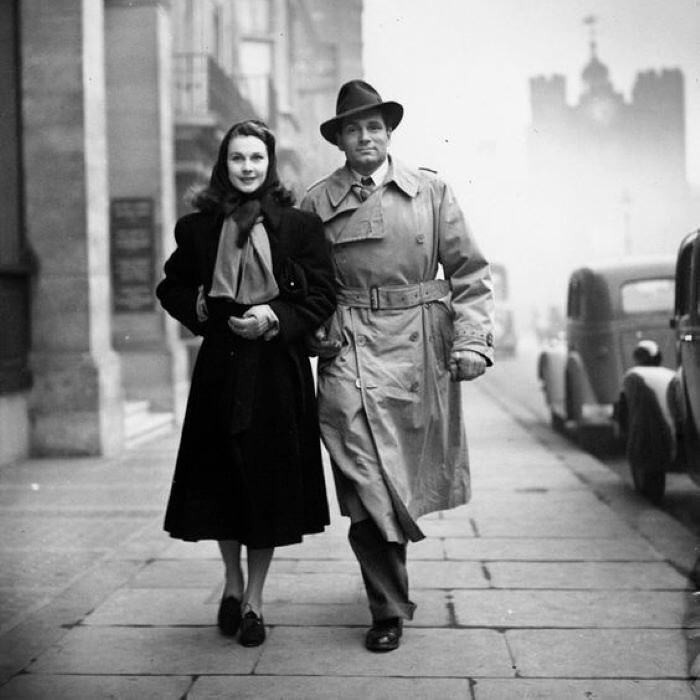 The divorce was finalized in the latter part of that year, and Olivier went on to marry Plowright. The couple eventually welcomed a boy and two daughters into the world.

"Ship of Fools"
After her split from Olivier, Leigh went on to achieve considerable success both on stage and in the movies. Even though Leigh's depression persisted throughout this period, she gave every performance her best. 1965's "Ship of Fools" was her last motion picture. Since Leigh was quite unwell at the time and frequently went through episodes of psychosis, appearing in the movie was a testimonial to her commitment as an actress.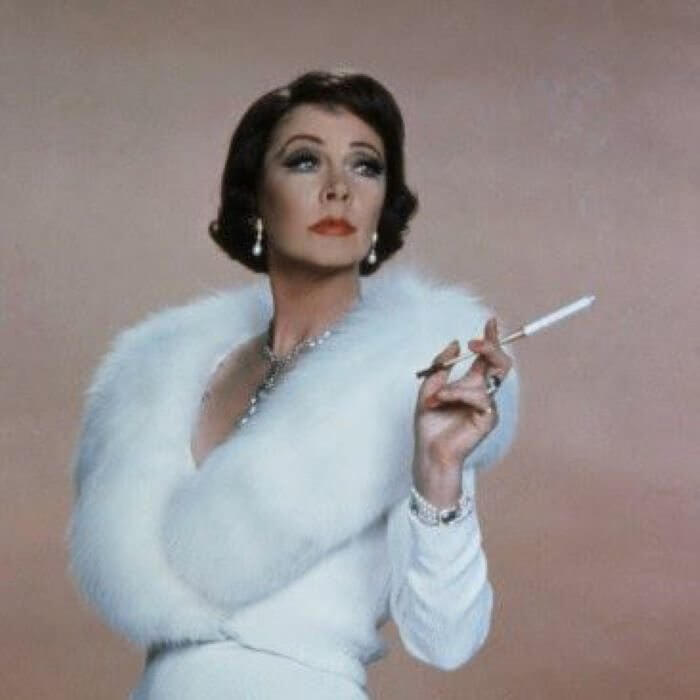 Every day of filming became more and more challenging due to her delicate mental state. Still, she was able to complete it, and "Ship of Fools" earned positive reviews.
Vivien Leigh Dies
Leigh was practicing for her role in Edward Albee's "A Delicate Balance" in May 1967. But her TB was acting up again, and she had to spend many weeks in bed. Jack Merivale, her husband, left her at home while he went to Eaton Square to participate in a play. Leigh was sound asleep in bed when he arrived back at about midnight. He checked in 30 minutes later and discovered her body on the ground.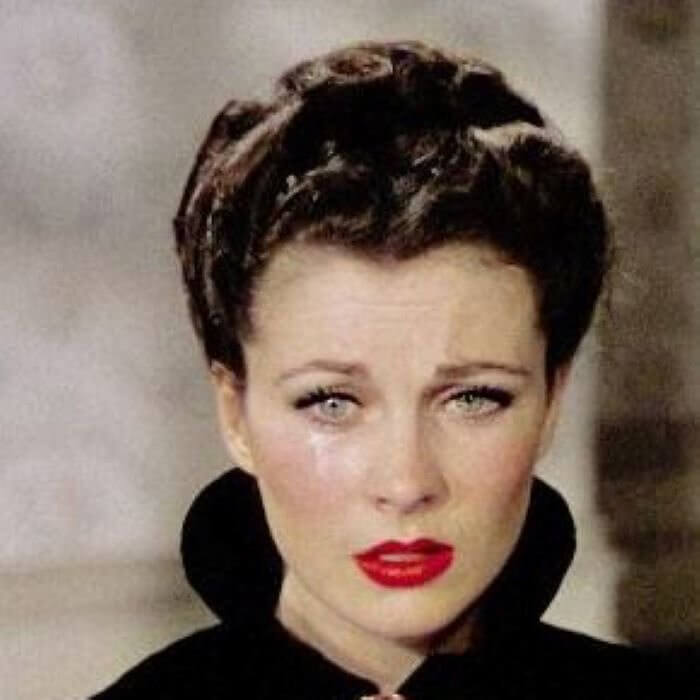 It seemed that Leigh tried to get to the restroom but collapsed as her lungs filled with fluids. The TB had taken its toll on her body.
Olivier Pays His Respects
Merivale notified Leigh's loved ones and then Olivier, who hurried from the hospital where he was being treated for prostate cancer, to pay his respects. When Olivier saw that Merivale had placed Leigh onto the bed, he "stood and prayed for forgiveness for all the evils that had sprung up between them." Olivier assisted Merivale with funeral preparations and was with Leigh until her body was taken. On July 8, the marquee lights of every theater in London's West End were turned off for one hour.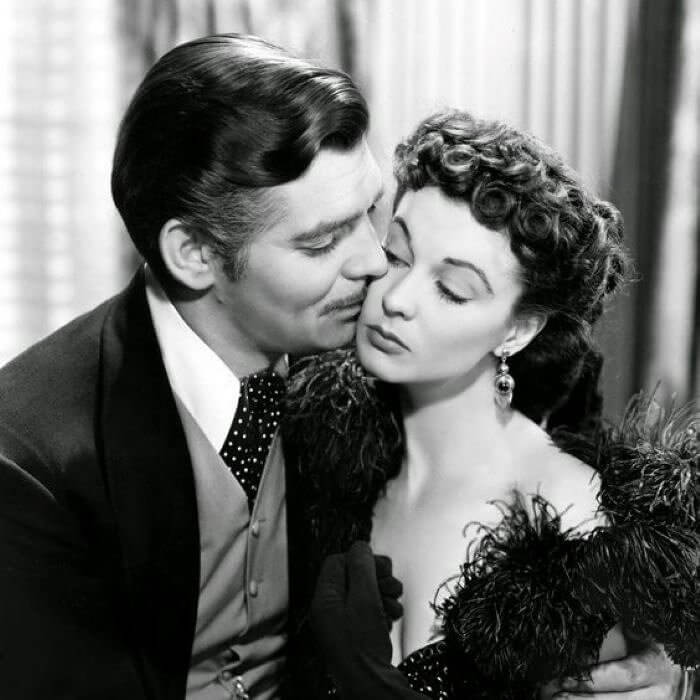 The lake at Leigh's holiday house, Tickerage Mill, in East Sussex, England, was sprinkled with her cremated remains after a memorial ceremony conducted at St Martin-in-the-Fields.

Laurence Oliviers Death
Olivier passed away on July 11, 1989, at the age of 82, at his home in West Sussex, from complications related to renal cancer. Even after he married Plowright, Olivier never stopped holding Leigh in high regard. He continued to do so for the rest of his life. It is believed that just before Olivier passed away, he was watching a movie featuring Leigh and stated, with tears in his eyes, "This, this was love."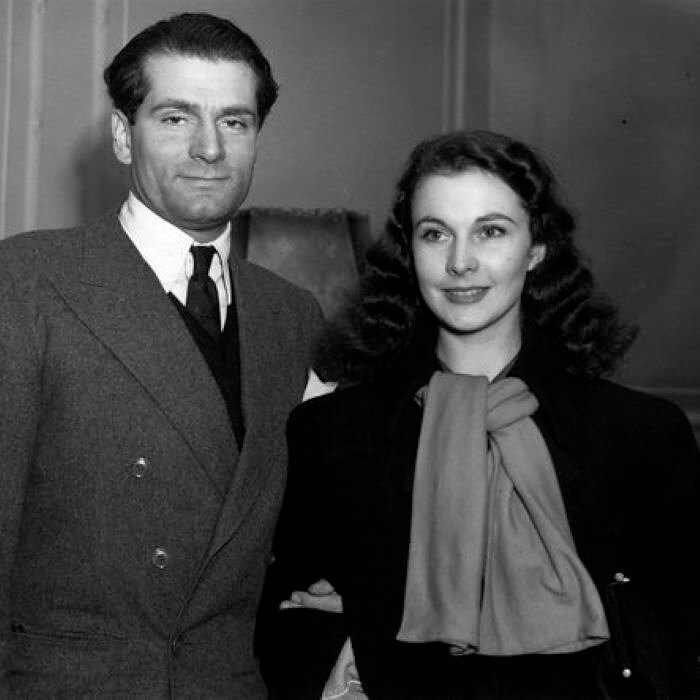 Thanks to the surfacing of love letters between Olivier and Leigh, we now have a better understanding of their feelings for each other during their troubled relationship.

Laurence Olivier's Extraordinary Career
Olivier performed in approximately 60 films and over 120 stage productions during the course of his career, in roles that ranged from Greek tragedy to Shakespearean and Restoration comedies to contemporary drama. He performed in, adapted, and directed himself in the 1948 film "Hamlet," which earned him two Academy Awards for Best Actor and Best Picture in addition to a nomination for Best Director. In 1947, the British Crown knighted him.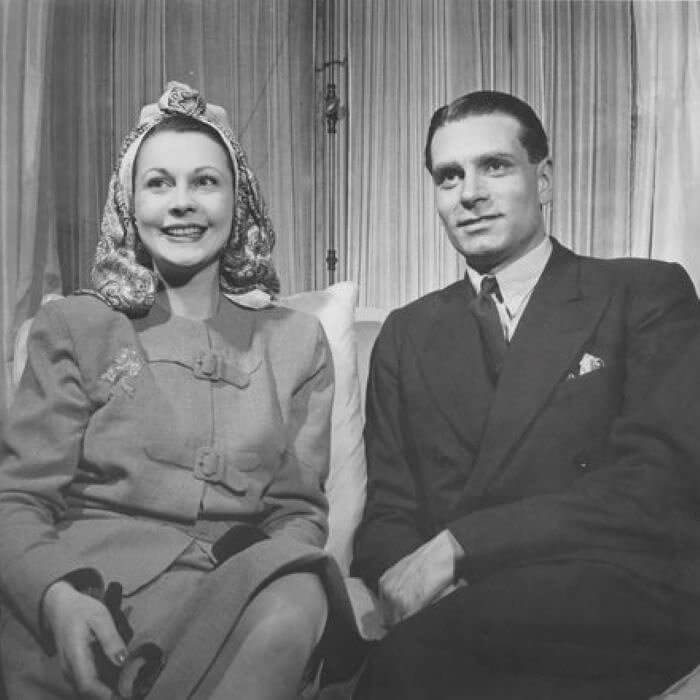 In 1970, he was made Baron Olivier. He was recognized as one of the top actors in the English-speaking world by the time of his career's conclusion.