When it comes to holding a Guinness World Record, many people have tried and failed, and some have even lost their lives in the process. Achieving a world record takes incredible discipline. And while some records may seem like a waste of time to the average person, they can take years of dedication and training for others to conquer. Sometimes incredible superhuman strength or speed is required to be crowned a Guinness World Record holder. But in this article, we're going to focus on the weird and wonderful records out there that you probably didn't even know existed! From the longest fingernails ever recorded to tightrope walking while wearing high heels, here are 30+ weirdest world records that will leave you speechless!
The Longest High-Heel Tightrope Walk
If you find high heels uncomfortable, then listen to this! Ariana Wunderle, a teenager from Vermont, has been performing in a child circus since the age of two. At Bellows Falls Union High School, she walked 639 feet, 7 inches on a tightrope while wearing 4-inch high heels! Russian artist Oxana Seroshtan set the previous record in 2014 with a distance of 49.2 feet, but Wunderle easily smashed that record.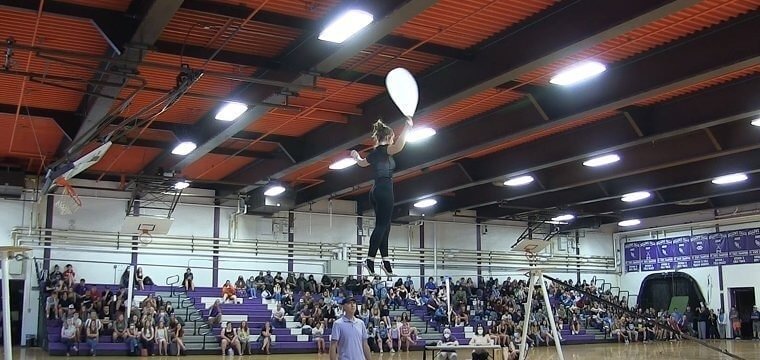 So the next time you go to a party while wearing high heels, don't whine about it. At least you won't have to perform any dangerous stunts while wearing them.

The World Record for Eating Carolina Reaper Chilies
They say that a true man should be identified not by his muscles but by the strength of his stomach, and there is no doubt that Californian man Gregory Fosteron is on board with this idea. Gregory showed off the power of his steel gut by eating the world's hottest peppers (10 Carolina Reaper chilies) in just 33.15 seconds. However, Gregory isn't the only powerful man with an iron stomach.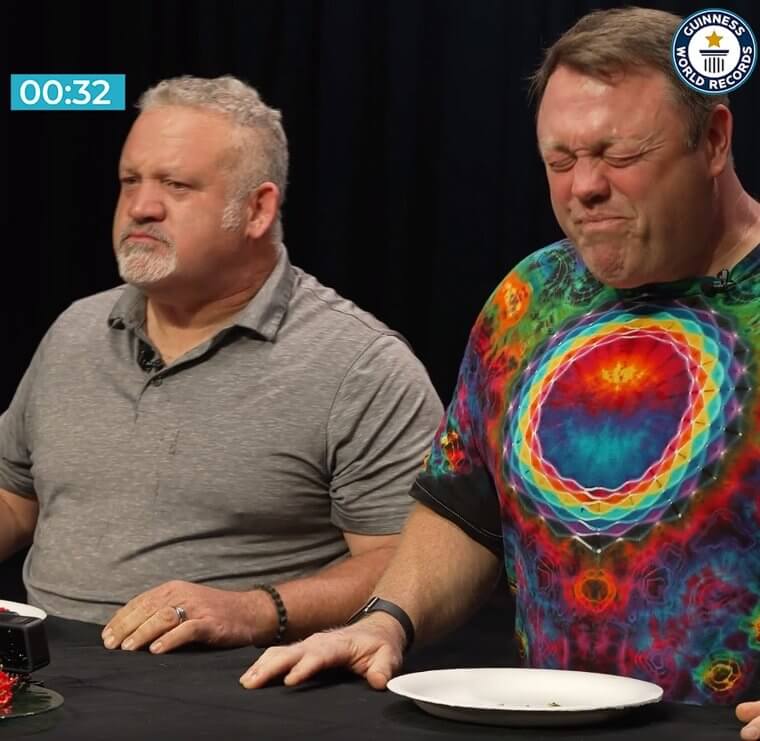 One of his best friends, Mitch Donnelly, competed against Gregory in a world record attempt showdown by eating the world's hottest chili pepper. But unfortunately, he was barely defeated by the reigning champion.

The Longest Female Fingernails
The longest female fingernails ever recorded were 42 feet 10.4 inches long and belonged to American Diana Armstrong. Since 1997, Diana has not so much as trimmed her fingernails. The nails are a memorial to her daughter, who died suddenly when she was 16 years old. Diana decided to never get her nails clipped again in honor of her daughter because the two of them used to enjoy doing their nails together.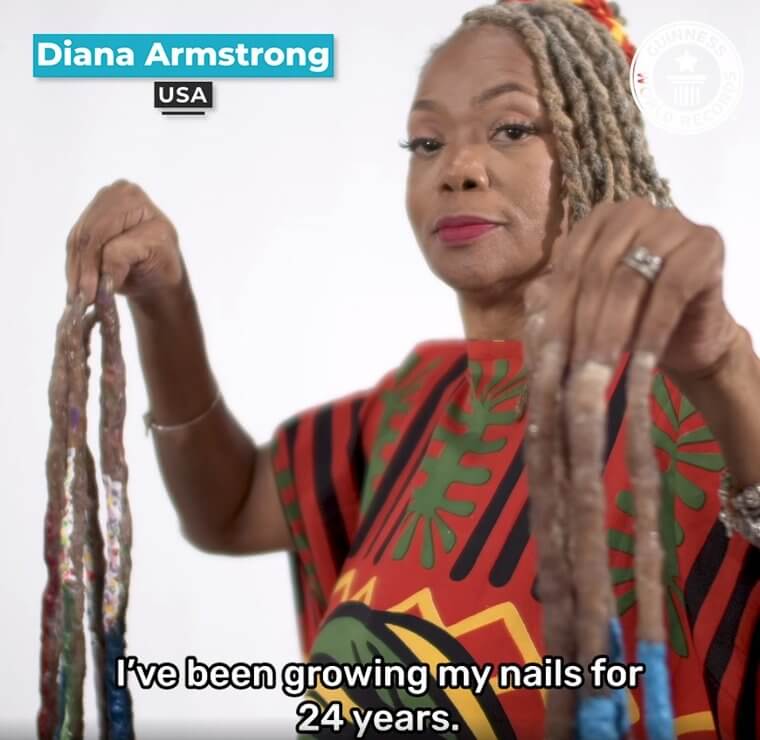 At the moment, Diana's nail filing process involves a power tool, and it takes about five hours and one full bottle of nail paint to complete only one nail.

The King of Alphabet Soup
Do you still need to sing the ABC song to keep the alphabet straight in your head? With our next record holder, you wouldn't have the slightest chance. And he's a pretty cool parent, too. In an effort to wow his son Brycen, an Oregon man named Jacob Chandler found all 26 English letters in a can of alphabet soup and arranged them in order in only 2 minutes and 8.6 seconds.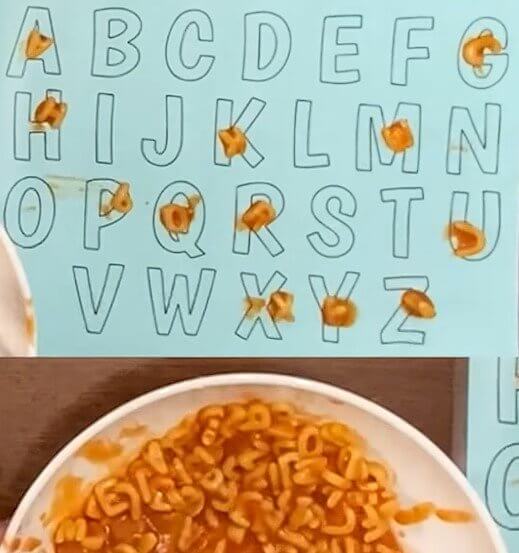 According to Chandler, the most challenging part of preparing for the record was learning to differentiate between the slight distinctions that exist between letters such as "M" and "W."

The World Record for Spinning a Basketball on a Toothbrush
Canadian Sandeep Singh Kaila managed to break one of the weirdest world records. In January 2019, he set a new record by spinning a basketball on a toothbrush for 68.15 seconds. To achieve his record-setting spin, Singh began spinning the ball on his finger, then he transferred it to his toothbrush and, finally, held it in his mouth. In doing so, he was able to spin the ball and break the previous record.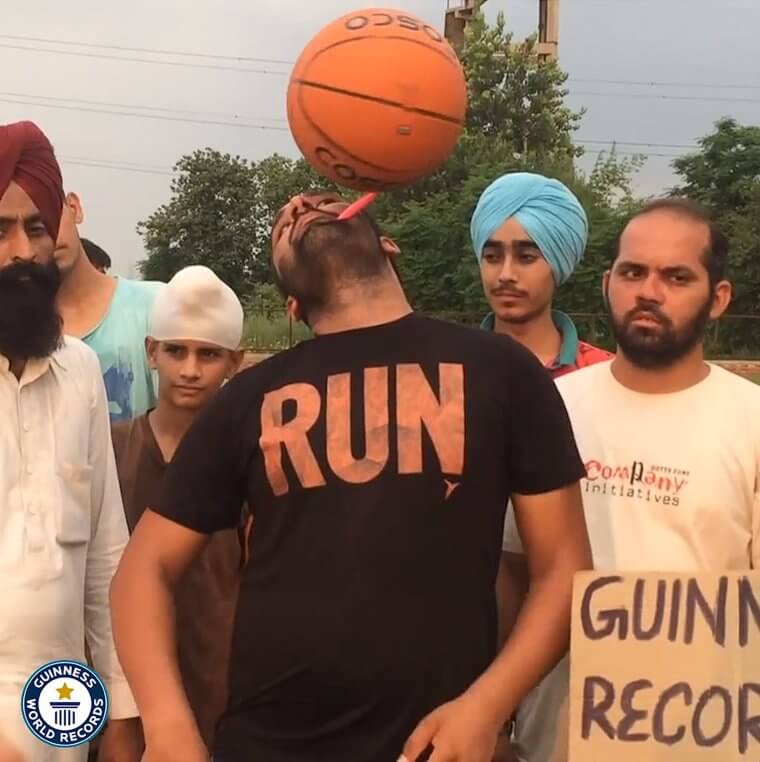 Believe it or not, there was a previous record for this strange record, which Thaneswar Guragai of Nepal held since March 24, 2018. Who comes up with these strange records anyway?

The Woman With the Fastest Tongue
Fast-talking is a specialized skill that requires exceptional control of speech articulation and rapid delivery. The ability to speak quickly at such high speeds while maintaining clarity and coherence is a unique talent. The record for the fastest talker can vary depending on the specific criteria and context. One person who stands out, though, is New York-based author and motivational speaker Fran Capo, who is known for her rapid-fire delivery.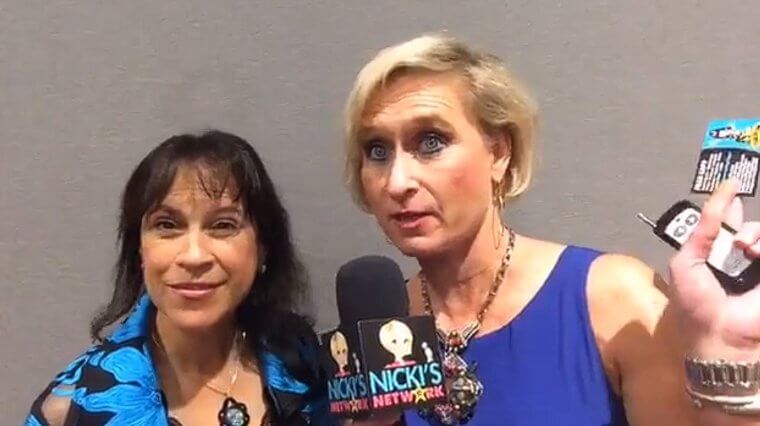 Capo achieved a remarkable rate of 603.32 words per minute in 1986, which allowed her to create a new record for the quickest-talking female in the Guinness World Records.

The Parrot That Broke the World Record For Opening Soda Cans
When the talents of animals are discovered, they can be so surprising. The impressive feats they can accomplish are even jaw-dropping at times. Take Zac, for example. This macaw from San Jose, California, broke the world record for the highest number of soda cans opened in one minute. In 2012, Zac became living proof that, with the proper training, animals can do incredible things. He successfully opened 35 cans within the allotted time. 

Macaws are amazing, intelligent birds, so if you manage to train your wingmate to open a soda can, who knows, you may have another Zac on your hands!

The Largest Yo-Yo in the World
In 2012, an Ohio woman named Beth John constructed the largest yo-yo ever, measuring 11 feet 10.75 inches and weighing over 2,095.6 kg. After undergoing breast cancer surgery and chemotherapy in 2001, Beth decided to channel her positive emotions into something and began thinking about this huge yo-yo idea. After all the ups and downs, it took her more than a year and a half to get the job done.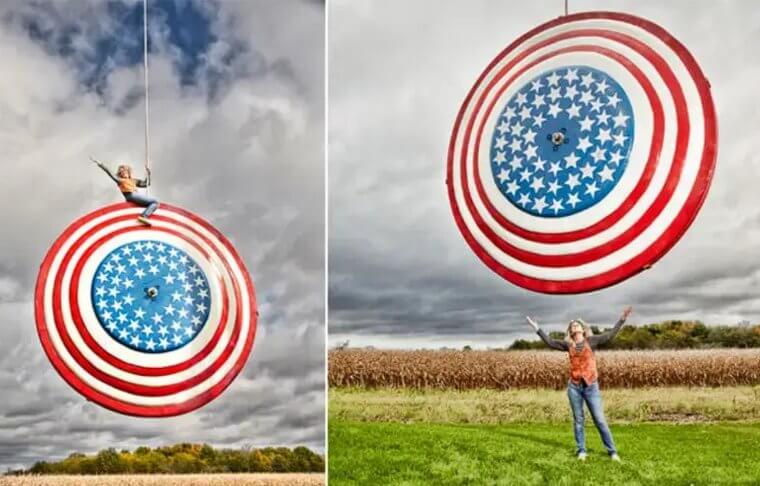 Mrs. Johnson was just getting started with her record-breaking yo-yo. Now she's working on making the biggest skateboard in the world. She seems to have a knack for breaking world records.

The Longest Solo Comedy Set Ever
Being a stand-up comedian can indeed be a demanding job. In 2013, The Midnight Swinger, also known as David Scott from the USA, set the record for the longest stand-up comedy show by an individual. He kept the audience laughing for an incredible 40 hours and 8 minutes. Keeping up a performance for so long is taxing on the body and mind, making this achievement even more impressive.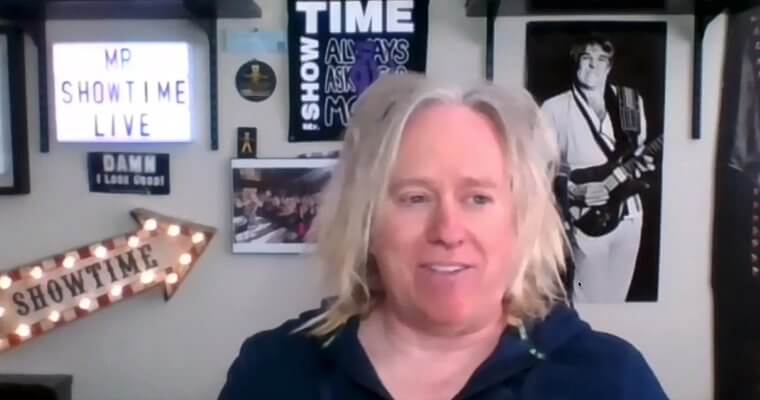 Comedians often spend years performing in front of live audiences to hone their comedic timing, delivery, and stage presence. Such achievements are evidence of the dedication some comedians have for their craft.

The Biggest Hairy Family
In the year 2000, the Ramos Gomez family, also known as the "Wolfman Family," established a new record for being the family with the most hairy members. Because of their unusual appearance, the Ramos Gomez family and their story gained widespread attention. Their situation has been the subject of numerous news reports, and it has piqued the interest of people worldwide. All 19 members of the Ramos family have congenital generalized hypertrichosis.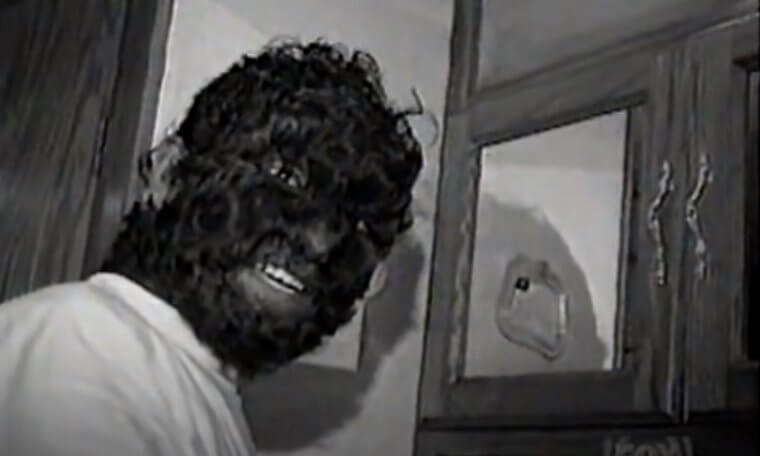 Hypertrichosis, also known as "werewolf syndrome," is a rare condition characterized by excessive hair growth on the body. It can affect both males and females of all ages and ethnicities.

Tongue of Steel
An Australian woman named Zoe Ellis stopped a fan's blades with her tongue a record-breaking number of times, earning her a spot in the Guinness World Records book. It was featured on a weekly series that broadcasts the craziest and most terrifying record attempts. Zoe broke the record by stopping the fan 32 times in a row. We're just wondering how she learned that she could do such a feat!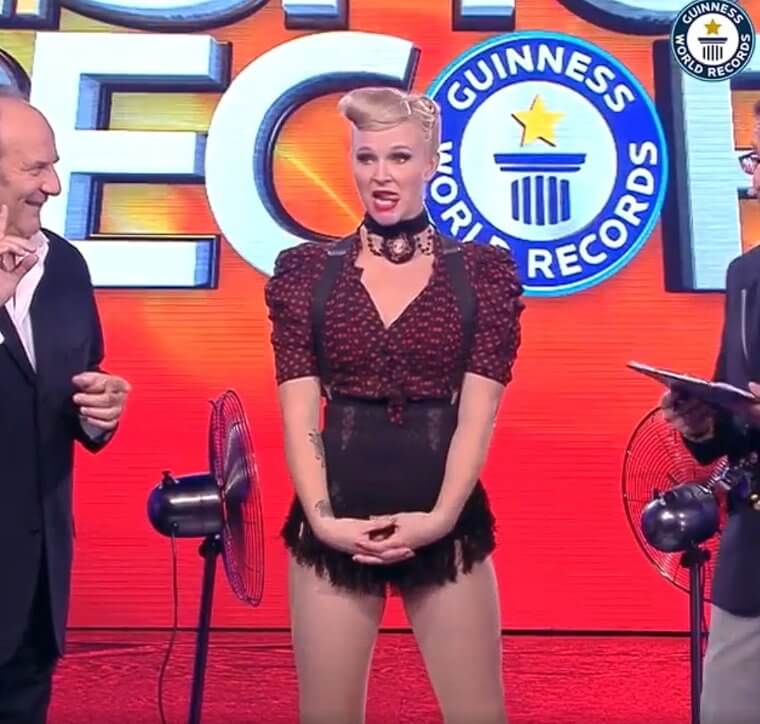 If you're in the mood for some weird and wonderful entertainment, you should watch the video where Zoe repeatedly sticks her tongue in a fan and stops it from blowing.

Weirdest Diet Ever
Michel Lotito, better known as Monsieur Mangetout, had a most unusual diet that brought him world record fame. He had the ability to consume various non-edible objects, such as metal and glass. His unusual eating habits began in 1959 and continued until he died in 2007. Gastroenterologists examined Lotito and found his capacity to consume around 900 grams (2 pounds) of metal per day to be unique. You won't believe what he ate!

Over the course of his lifetime, he ate 18 bicycles, 15 shopping carts, 7 televisions, a pair of skis, 2 beds, 6 chandeliers, a low-calorie Cessna light aircraft, and a computer.

An Impressive Record for the Most Pubs Visited by a Single Person
Many of us enjoy visiting our local pub occasionally for a beer and a little bit of socializing.. But Bruce Masters has taken it to an incredible level. Bruce managed to visit 46,495 pubs and other drinking facilities, demonstrating his passion for seeing new places and sampling local brews. His dedication to this project over several decades shows a genuine enthusiasm for pub culture and the social component of enjoying a drink.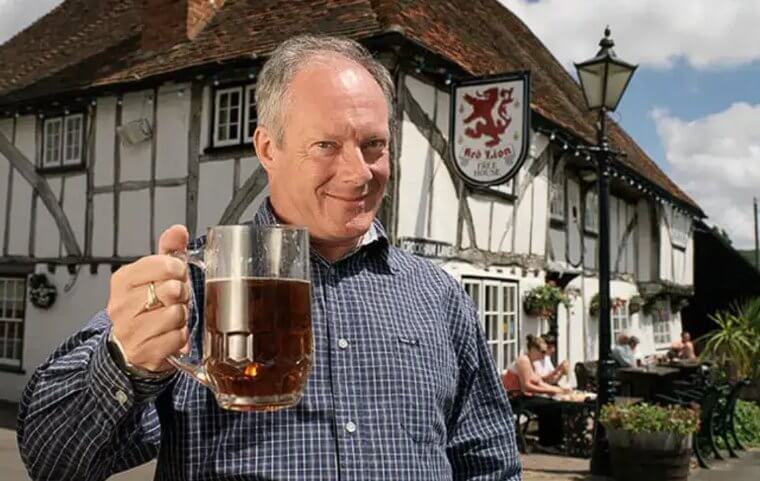 So next time you want to go out drinking, tell your wife that you're going on a pub tour to learn about the art of pub culture and unique local breweries.

Maximum Speed for Drinking Two Liters of Soda
In 2021, Eric Booker from the USA achieved the record for the fastest time to drink two liters of soda, completing the challenge in an impressive 18.45 seconds. Eric Booker, known as a competitive eater, took on this record as it was his dream to become a Guinness World Record holder. Competitive eaters often possess exceptional abilities when it comes to consuming large quantities of food or drink in short periods.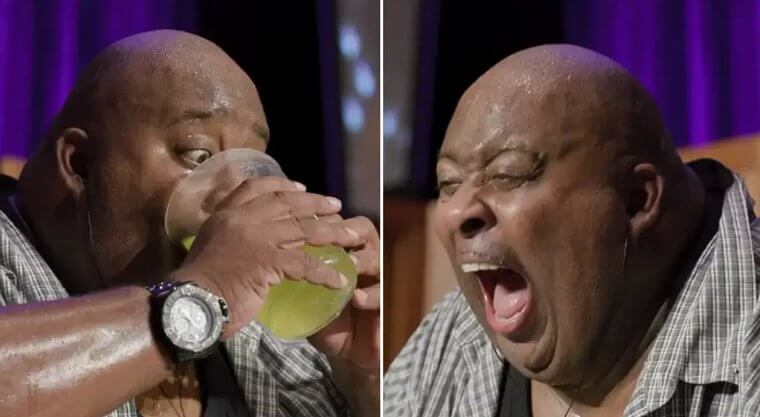 They are able to overcome eating obstacles with the help of their training and strategies. Even when these challenges appear unattainable to a normal person, competitive eaters will get the job done!

The Longest Tongue
Because of the one-of-a-kind nature of body-related records, Guinness World Records considers them worthy of recognition. Californian Nick Stoeberl, aka "The Lick," has been accepted as the owner of the longest tongue since 2012. His tongue measures an impressive 3.97 inches in length. There are benefits and drawbacks to having a long tongue. Those with very long tongues can use them to touch their nose or twist them into bizarre shapes.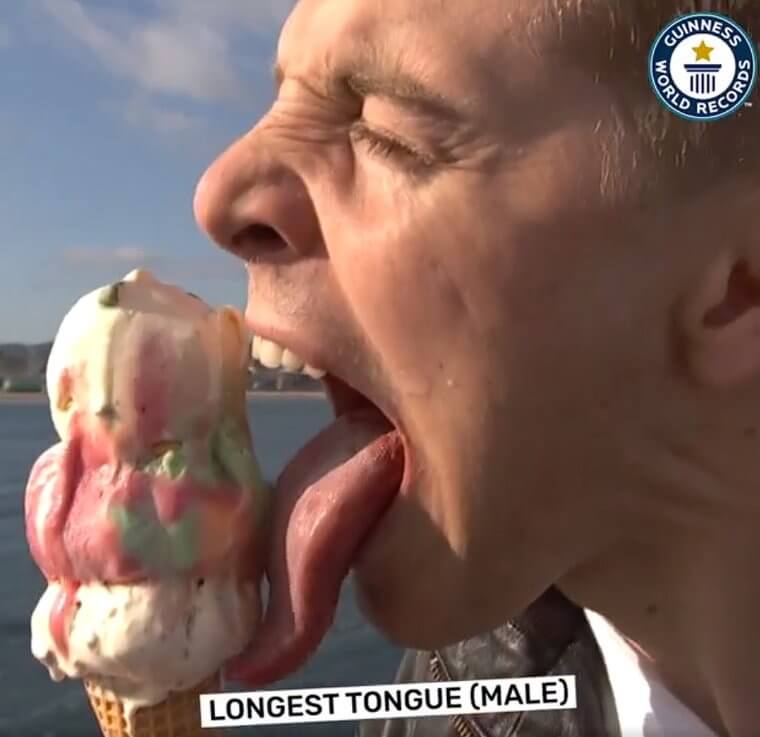 On the other side, having a tongue that is abnormally lengthy might can also cause problems. It may sometimes render normal, everyday things hard to do, like eating or even talking.

Oldest Male Stripper
Despite reaching an age and physical condition where many would consider slowing down, Berne Barker opted for stripping as a form of exercise and a new way to push himself. After defeating prostate cancer at age 60, Berne gave up his career as a real estate agent to take up striptease. He overcame enormous odds and is now recognized as the oldest stripper in the world. And he drives the ladies crazy!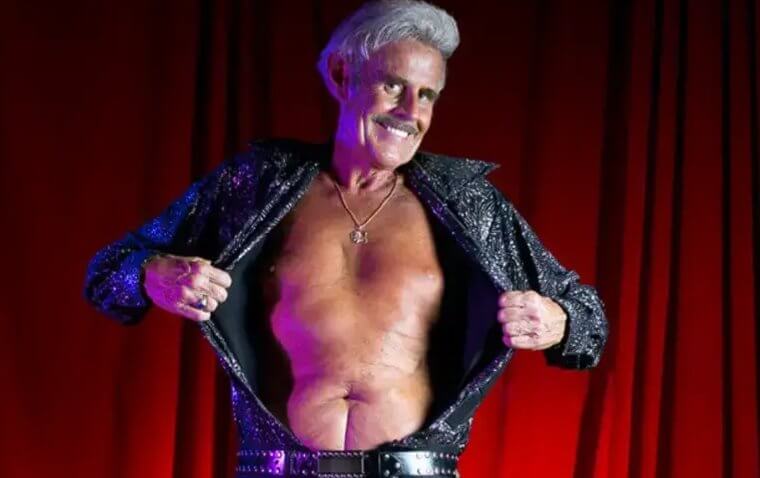 Barker's life is a testament to the fact that at any age, you can start over and follow your dreams, regardless of your background or life position.

World's Stretchiest Skin
British man Garry Turner has held the record for having the "world's stretchiest skin" since 1999. He was born with a connective tissue disorder known as Ehlers-Danlos syndrome, which is extremely unusual. Because of his condition, his skin is very elastic and stretchy. As a result of his health issue, Garry can pull the skin on his stomach outward for many inches, among other incredible feats of skin stretching.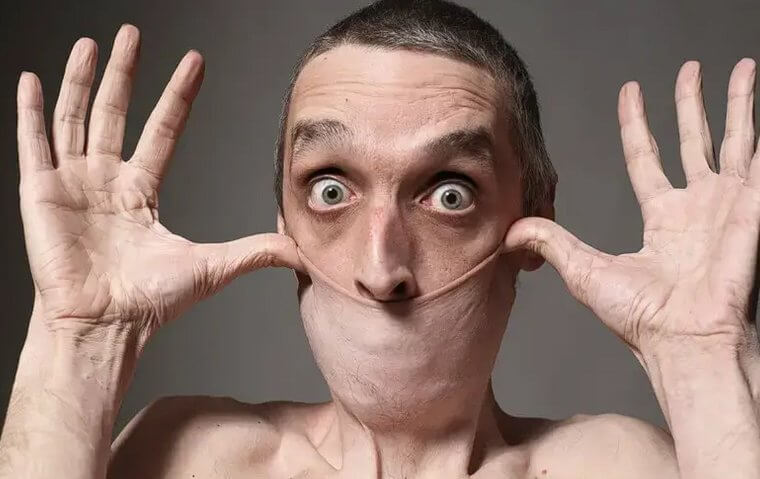 Due to his extraordinary bodily state, Garry has gained worldwide notoriety. He has even used this fame to advocate for people with Ehlers-Danlos Syndrome and other uncommon diseases and disorders.

Extreme Multiple Pregnancies
Extreme multiple pregnancies, such as quintuplets and sextuplets, are pretty rare and provide unique complications for both the mother and the babies. In 2009, a woman in the United States gave birth to eight children, breaking the Guinness World Record for the most children born alive in a single delivery. However, Halima Cisse, a 25-year-old Malian lady, gave birth to nine infants in 2021. Prior to the delivery, physicians thought she was carrying seven.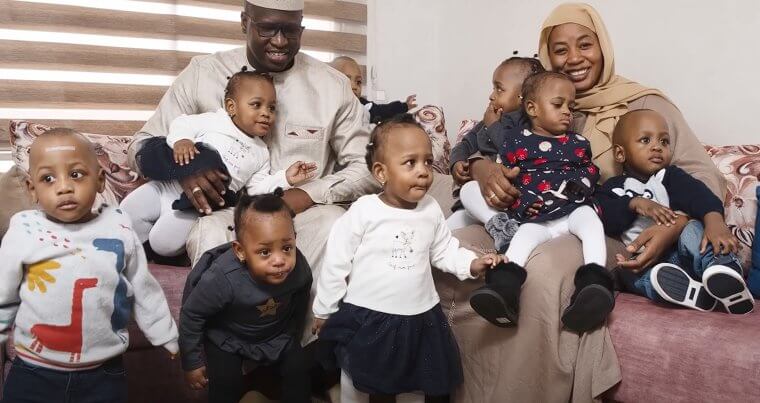 Nonuplets have been documented twice before, once in Australia in 1971 and again in Malaysia in 1999. However, none of the newborns lived through the first few days of life.

The World Record for the Longest Moustache
A man named Ram Singh Chauhan from Jaipur, India, currently holds the record for having the world's longest mustache. His mustache was officially measured at 14 feet when he appeared on the Italian TV show "Lo Show dei Record" in March of 2010. Ram Singh Chauhan has been growing out his mustache for over 37 years, and in that time, he has become famous for his incredible facial hair.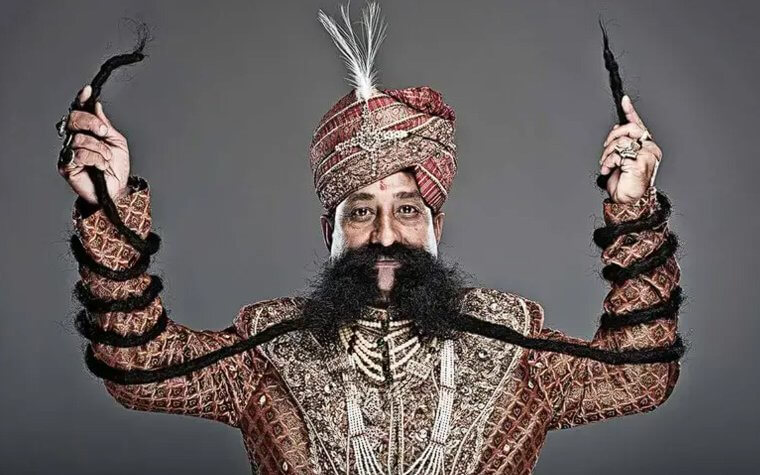 Anything is possible when you grow a mustache. You may draw attention to your unique character that makes you stand out from the crowd or even become a Guinness World Record holder.

The Longest Beard Chain
If you find the longest mustache record impressive, you'll probably enjoy this one as well. At the National Beard and Mustache Championships, which were held in Casper, Wyoming, in 2022, contestants combined their facial hair to produce a work of art. They tied their beards together in an amazing chain of facial hair. This one-of-a-kind chain of heroic men's beards spanned an astounding length of one hundred and fifty feet!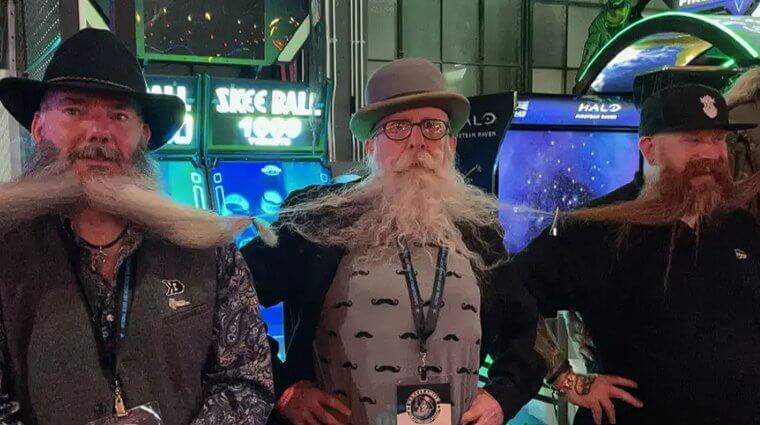 I just wonder how those guys functioned once they were all joined together. It must have been a challenge for someone to get to the restroom when they needed to.

The Pea-Blowing World Record
David Rush, a man with a long history of breaking records, achieved his 250th Guinness World Record title when he blew a pea across a level floor for a distance of 84 feet and 11.28 inches using only the breath in his lungs. Rush, who gained fame in 2021 for beating 52 records in 52 weeks, had previously held the record when he blew a pea 24 feet, 7.6 inches.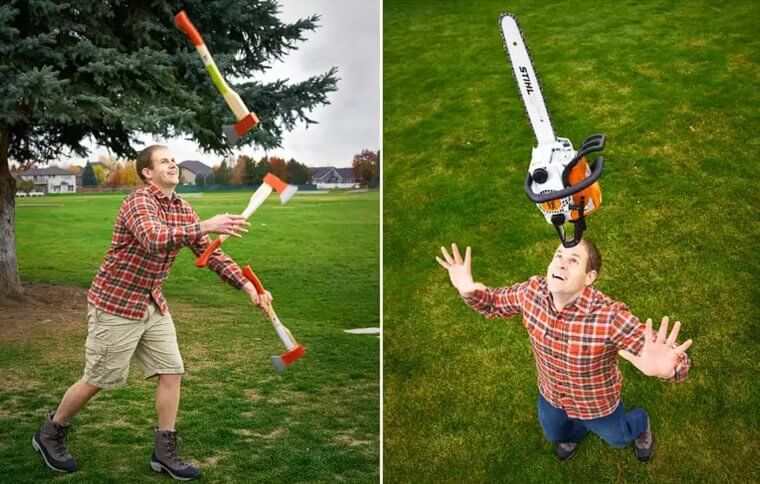 The record for the furthest distance a pea can be blown across a floor is frequently broken. So, if you're about to try to make a record, this might be for you.

Mr. Potato Head Assembly Record
This record is one of the most spectacular of all time because of the ingenious methods used to put it together and the lightning-fast hand movements required to complete it. The award-winning puzzle-solving abilities of Lim Kai Yi of Butterworth, Malaysia, were put to a unique test when he took a totally disassembled Mr. Potato Head toy and placed all of the pieces in the right places in 5.43 seconds.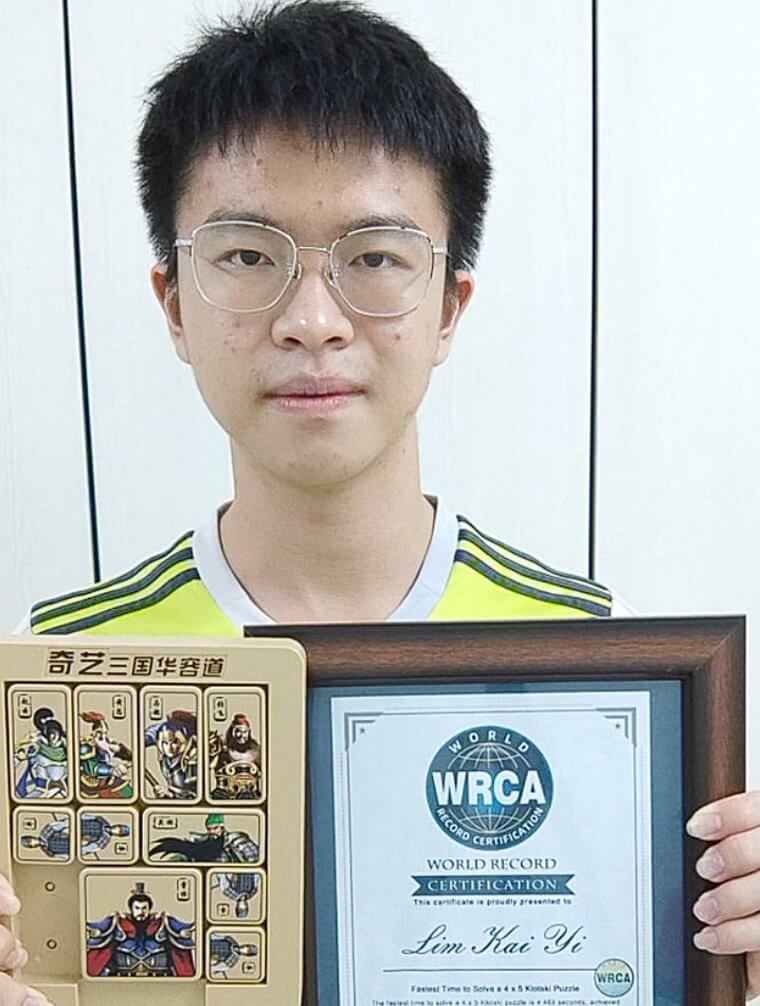 What's more, the skilled Malaysian master handled not only the head but also the body, as he was responsible for Mrs. Potato's arms and legs as well. A proud moment indeed!

Most Eggs Were Placed on the Back of the Hand
In May 2020, Jack Harris of the United Kingdom achieved a Guinness World Record by balancing 18 eggs on the back of his hand. Ibrahim Sadeq of Nasiriyha, Iraq, equaled that record. That's a tough record to beat because it requires diligent practice, focused effort, and balancing skills. When asked to reflect on the event, Sadeq said, "I needed to be prepared for the pain and pressure my hands would feel."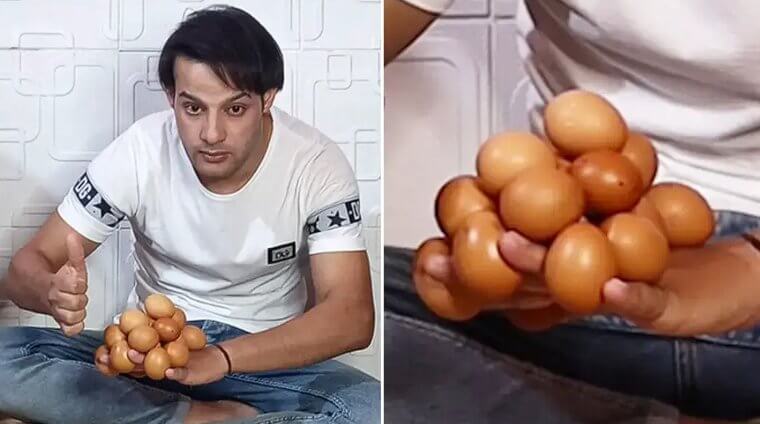 We can only speculate on how many uncountable hours are required to balance eggs on your hand and how many scrambled eggs need to be eaten every day as a result!
Most Drink Cans Stuck to a Persons' Head
Jamie Keeton, better known by his nicknames "Canhead" and "Canpa," is a fascinating and unusual grandparent. He shaved his head and stuck 10 empty drink cans on it so that his grandchildren would be proud of him.  And there was no need for glue; air pressure was enough. The fact that the cans didn't move for more than five seconds earned him the title of Guinness World Record holder.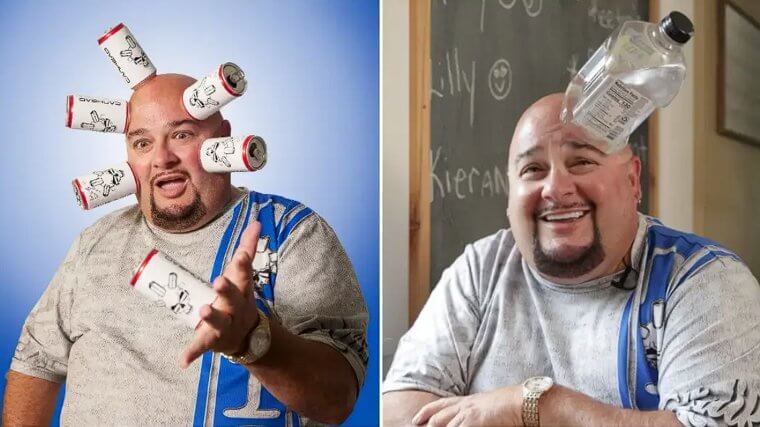 However, Jamie was honest enough to admit that it's not for everyone. Apparently, he is one of the lucky few for whom "the pores of the skin literally suck out oxygen."

The Maximum Load That a Human Tongue Can Carry
Thomas Blackthorne has set an incredible record that may never be broken. He lifted 27 pounds using just his tongue. He practiced for six years in order to carry this much weight for only five seconds; his tongue was pierced by a hook that held four weights. Thomas set the record in 2004, and he wasn't harmed in the process. His training schedule was similar to someone who competes at the Olympics!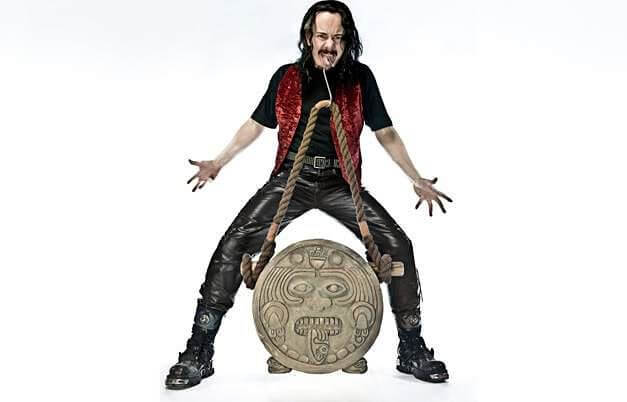 Making and breaking weird and wonderful records like these may seem a ridiculous waste of time to many people. But it actually takes enormous dedication and discipline to complete them.

The Longest Pumpkin Boat Trip
You thought you'd seen it all, didn't you? But have you ever taken the pumpkin boat out on the water? You're probably familiar with the Cinderella story, where a pumpkin gets transformed into a carriage. Well, in this instance, the pumpkin becomes a boat! When Duane Hansen turned 60, he set off on a journey down the Missouri River in a hollow pumpkin. It's not quite the same fairytale story!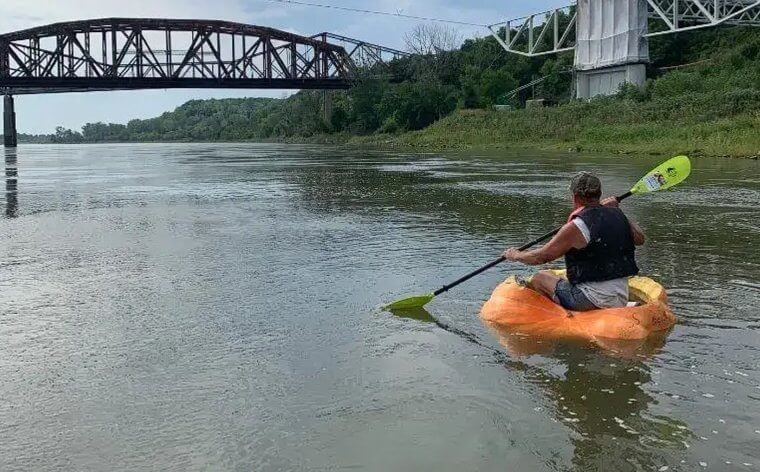 This sounds like a truly unique record, but it's not. Rick Swenson of North Dakota set the previous record in 2016 by paddling a pumpkin boat for 25.5 miles.

The Tallest Man in the World
Robert Wadlow is widely recognized as the tallest person in recorded history. Born on February 22, 1918, in Alton, Illinois, USA, Wadlow reached an extraordinary height due to a condition known as hyperplasia of his pituitary gland. At the time of his death on July 15, 1940, at the age of 22, Wadlow stood at a towering height of 8 feet 11 inches and weighed around 439 pounds.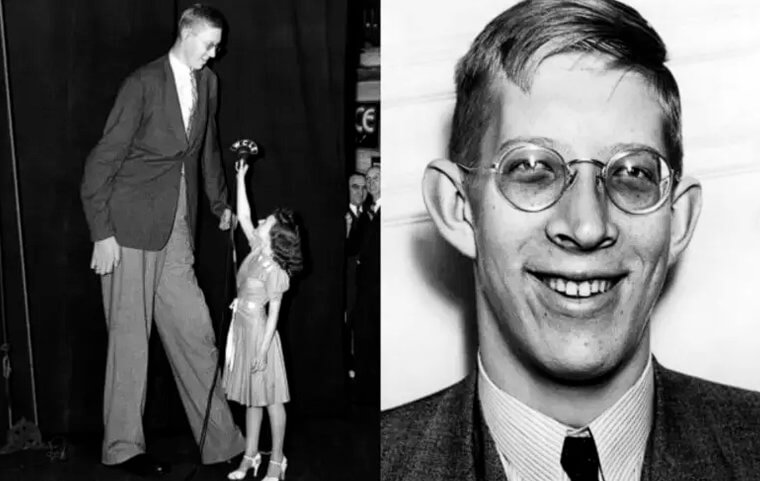 Due to his towering stature, Wadlow was invited to participate in a number of promotional tours across the United States. He is still remembered fondly and often referred to as the "Alton Giant."

World Record for Pulling Three Firetrucks
Kevin Fast, a Lutheran preacher from Canada, was born in 1963, and if you need proof that faith can do miracles and move mountains, look no further. At the age of 12, after receiving dumbbells as a gift from his father, he began his adventure with strength training. The pastor's life turned 180 degrees from that point on. He currently holds a dozen or so records recognized by Guinness World Records.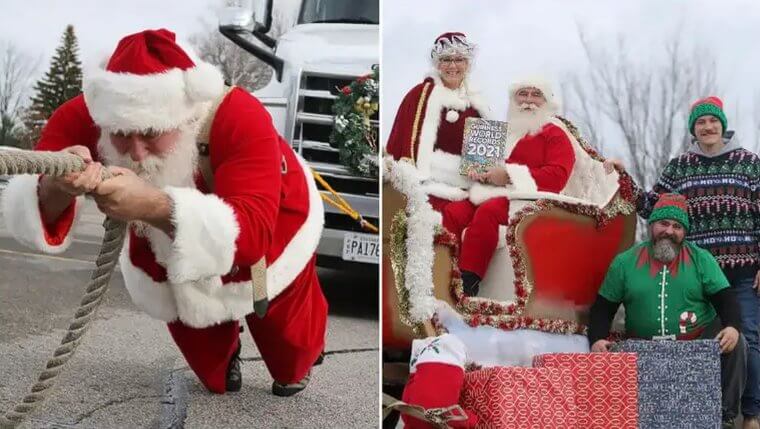 One of these records was set by him when he pulled three firetrucks weighing a combined 109 tons across a distance of 100 feet in under 34 seconds. Pretty incredible!

Most Lawsuits Filed
If you have a strong interest in the law and you file lawsuits against everyone you know, you are not alone. For a long time now, Jonathan Lee Richards has been deeply interested in legal disputes. He has filed more lawsuits than anyone else in history, with more than 4,000 total cases, including claims against Bill Gates and Pope Benedict XVI. He's on a crusade to save the world!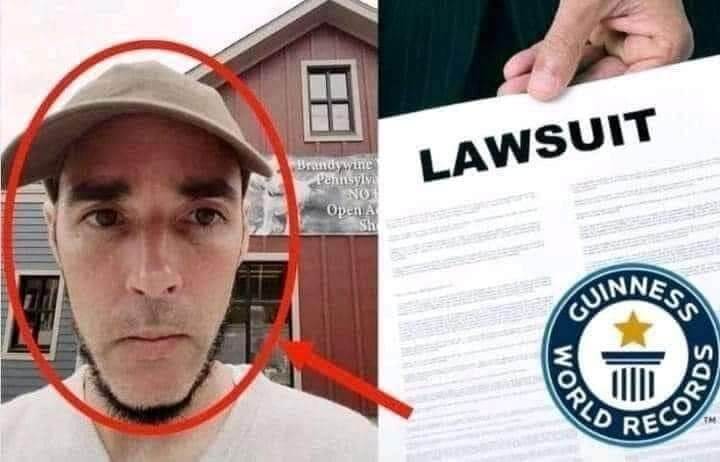 He even sued Guinness when he realized they had awarded the wrong person the record when it was clearly him. I mean, what did they expect him to do?

The Record for the Most Number of World Records Held at Once
62-year-old Ashrita Furman holds this exceptional title. He formerly held 550 Guinness World Records! Unfortunately, as other eager record seekers have come for some of his claims, there are now only roughly 200 left on his account. Ashrita's quest to shatter as many records as possible got underway in 1979. His first record was for the most jumps in a row. He finally jumped on the podium with the most broken records in history.

The fastest mile while hula hooping, the fastest mile while doing somersaults, and the most one-finger push-ups in a minute are just a few of Ashrita's other achievements.